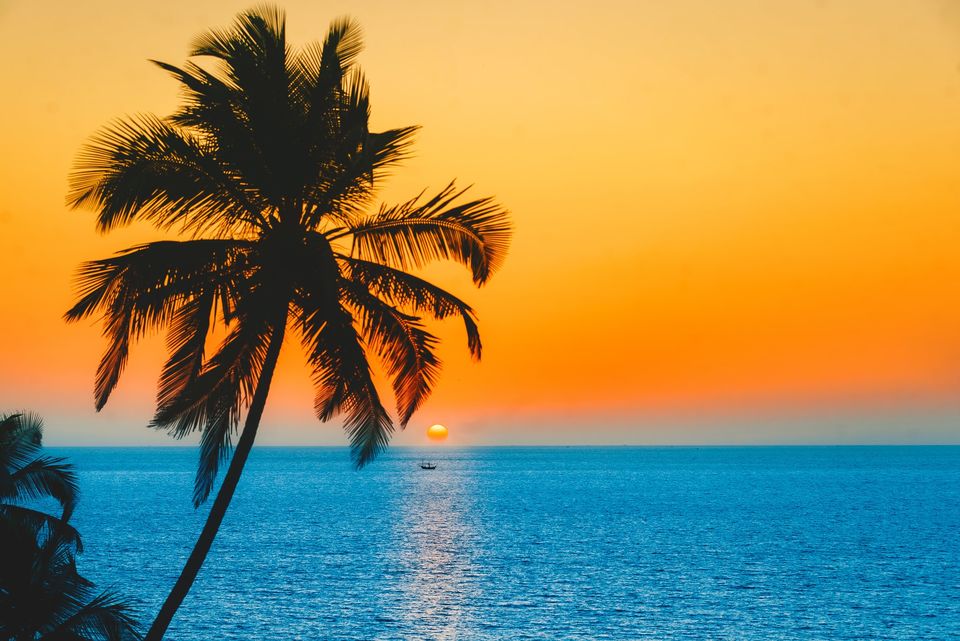 Best Time to Visit Goa:
November to February is the best time to explore this beach paradise!
The peak season is from mid-November to mid- February when the weather is comfortable, cool and pleasant. Shoulder season is from mid-June to October when Goa's tourism scenes bloom.
The rains come down on the state during these months and while the countryside becomes a lush green, the clubs start brimming with people and raging parties.
Off-season is the time between March to May when the temperature soars high up and the prices of the hotels & homestays drop. This is the time when Goa tourism is at a low and you may get some quiet days, away from the crowds.
In case you're planning a workation in Goa, this will be the best time for you.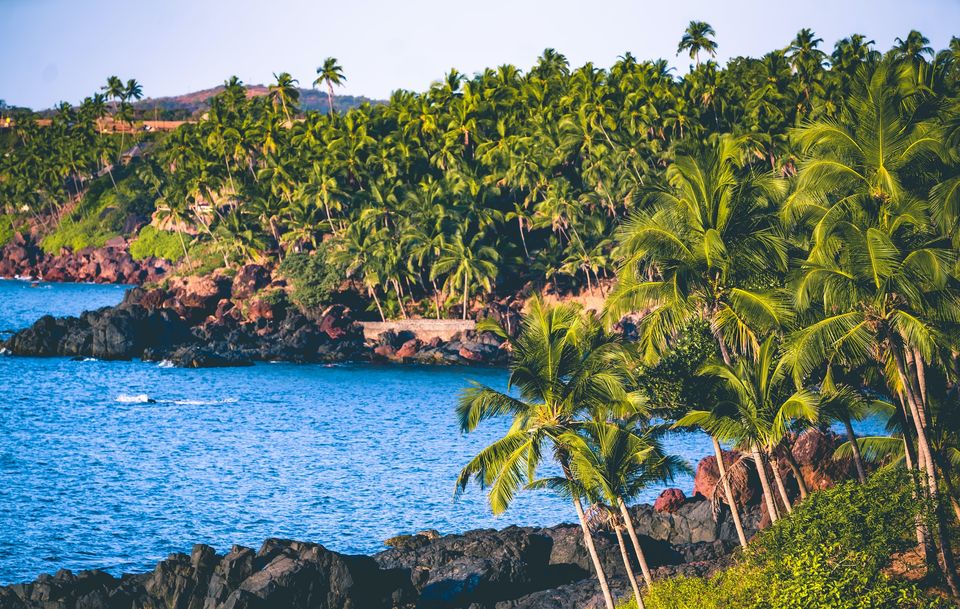 Budget for Goa:
For Budget Travellers: INR 600 - 1200 a day
Accommodation in hostels and guesthouses: INR 200 - 800 (up to INR 1200 in peak season)
Food in beach shacks and street eateries: INR 200 - 400
Public Transport in buses and autorickshaws: INR 8 - 40
Motorbike rentals: INR 200 - 400
Sightseeing (museums etc.): INR 10 - 50
Check out Adete's article to plan a budget trip to Goa.
For Mid-range Travellers: INR 1000 to INR 3000 a day
Accommodation in mid-range hotels and resorts: INR 600 - 2000
Food in mid-range cafes and restaurants: INR 400 - 700
Local transport in local taxis or car rentals: INR 400 - 600
Snorkeling and Diving packages: INR 1500 and upwards
For Luxury Travellers: INR 6000 and upwards
Accommodation in 4* or 5* hotels: INR 4000 and upwards
Food in upscale restaurants and bars: INR 1000 and upwards
Local transport in cabs: INR 400 and upwards
Sightseeing of Goa tourism, Guided Tours, Kayaking: INR 1000 and upwards
Here's your guide for a luxury trip in Goa.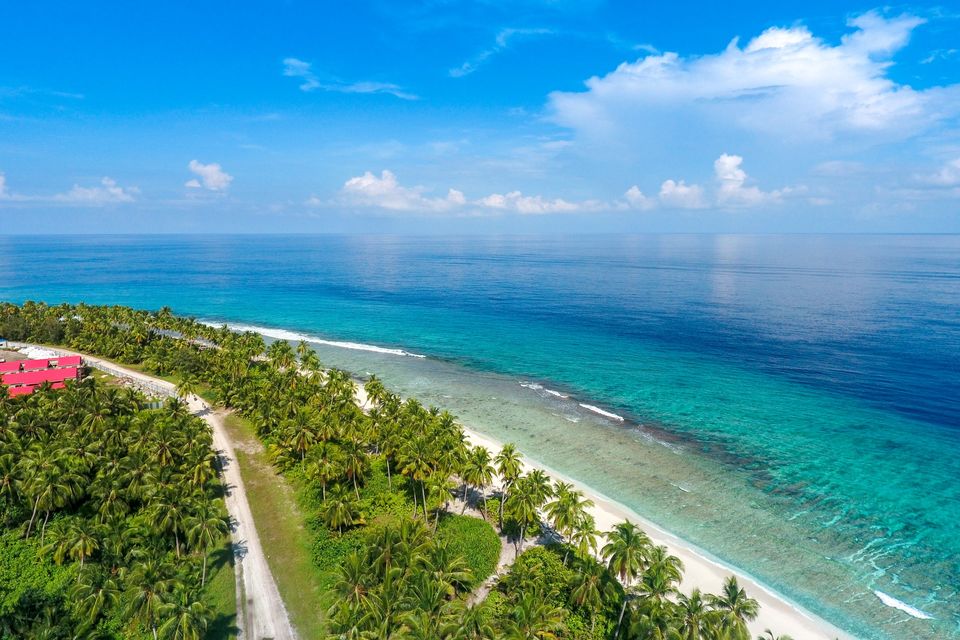 Top Attractions in Goa:
The land of sand, surf, and sunshine is quite popular among travellers. There is nowhere in India quite like it. Tourism also turns out to be the primary source of income for residents of Goa.
Not just domestic tourists, but Goa is visited by people from all over the world. Since Goa tourism focuses on its pristine beaches, local shacks and delicious cuisine, you'll find lots of things to keep you busy in Goa.
Besides the beaches, you can explore the breathtaking churches, marvelous forts and museums which equally contribute to the growing popularity of this place.
Check out this Article for the Best Places To Visit In Goa!
Goan cuisine is quite popular, and has a beautiful blend of local recipes with Portuguese influences that can be savoured while exploring.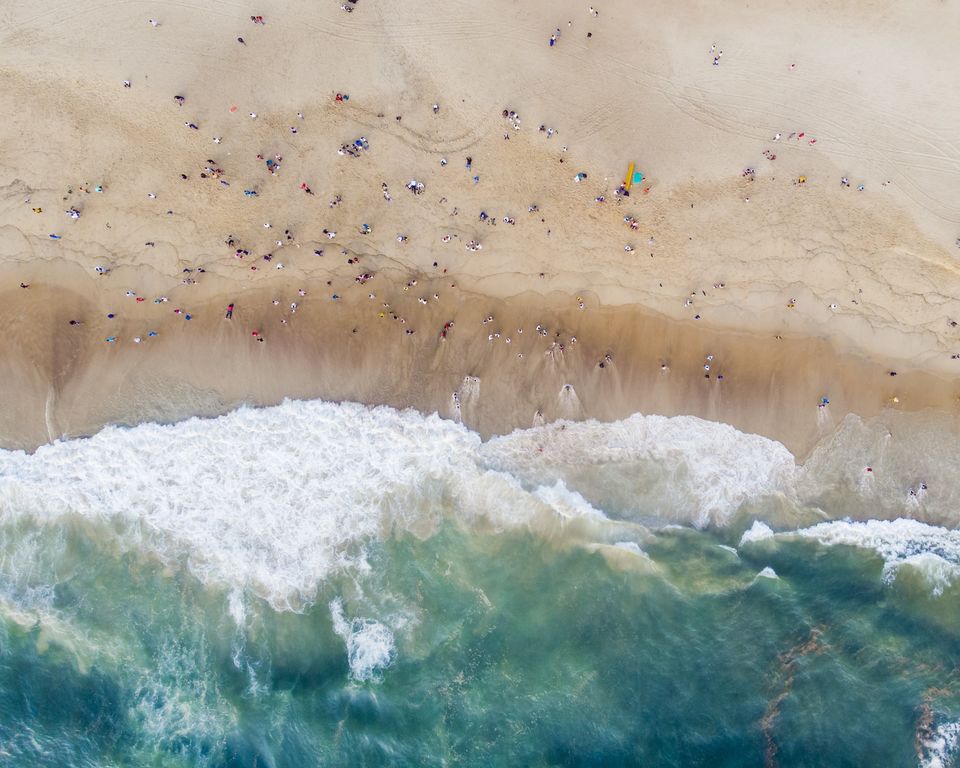 Exploring North Goa:
Known for its energetic nightlife, amazing cafes, flea markets, crowded beaches, and shacks, North Goa is quite popular amongst all. Apart from the enthusiastic crowd and pretty shacks, the beaches are also famous for different water sports like parasailing, jet skiing, and banana boat rides.
Here, you will find a variety of things to do and a lot of different places to explore apart from just lazing around the beaches. It offers something for everyone!
Exploring South Goa:
This is the other half of Goa that offers a tranquil atmosphere, away from the cacophony of late night parties. It is filled with appealing beaches - which are usually less crowded than the beaches in North Goa.
It is a perfect area for a relaxing vacation. The calmness and peaceful vibes will surely soothe your soul. South Goa beaches are much cleaner than the beaches in North Goa.
Cotigao wildlife sanctuary, Cabo de Rama Fort and Dudhsagar falls are some of the must-visit places in South Goa.
Best Beaches in Goa:
There are more than hundred beaches in Goa and you can always discover a new one that probably is still a hidden gem! However, Anjuna Beach, Calangute Beach, Arambol Beach, Colva Beach, Butterfly Beach, Kakolem Beach are some of the most popular ones, recommendations by Goa Tourism.
Offbeat Places in Goa:
Apart from the stunning beaches, there are a lot of things to see in Goa such as its heritage, nature parks, dolphin watching tours, churches & museums, wildlife & bird sanctuaries.
Opt for a HOHO tour for a comfortable and enjoyable sightseeing experience of Goa. Make sure you visit the beautiful Chorla Ghats located at the border of Goa, filled with tropical forests. The 'hill station' feel will definitely make you forget the beaches.
Also, explore Dudhsagar Falls, Fort Aguada, Harvalem Falls, Naval Aviation Museum, Museum of Goa, Arvalem Caves, and Our Lady of the Mount.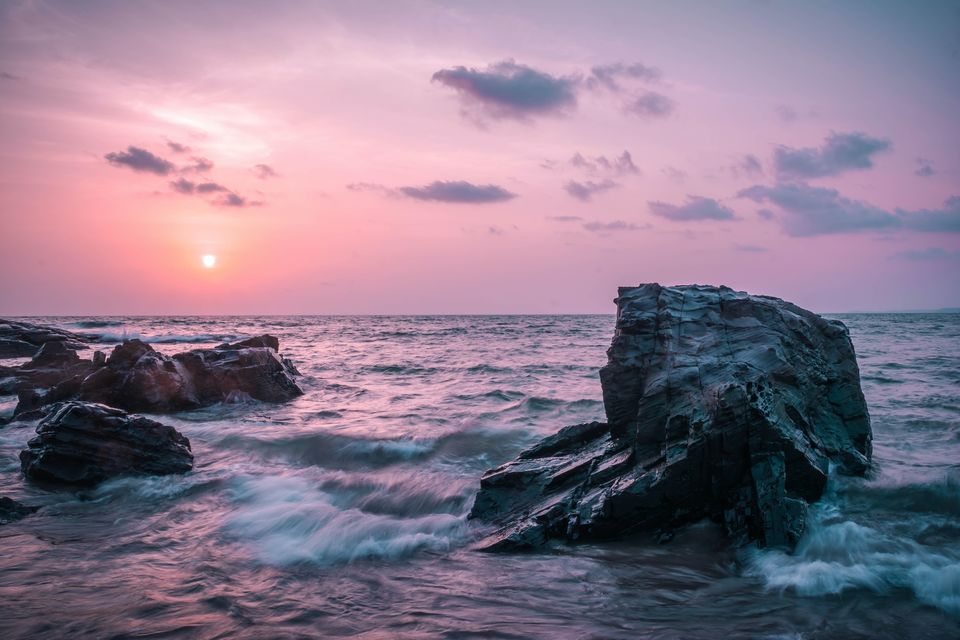 Best Places to Eat in Goa:
One of the most popular elements of Goa tourism is the local cuisine of the state. Try some lip-smacking seafood delicacies at The Black Sheep Bistro, Zaffran, Purple Martini, Martin's Corner, Antares and Pousada by the Beach.
Some of the best places to try authentic local cuisine are The Fisherman's Wharf, Kokni Kanteen, Viva Panjim and The Lazy Goose.
Don't forget to have some mouth-licking desserts at Maracas, Porvorim, Iceberg, Margao, Marc Brown Corner, Panjim and Brittos, Baga.
To know more about the best places to eat in Goa, click here.
Where to Do Water Activities in Goa?
Goa tourism offers a plethora of water sports, that'll surely tickle your adrenaline cells. The most popular beaches in Goa for water sports are - Calangute Beach, Candolim Beach, Baga Beach, and Sinquerim Beach.
You can opt for:
> Parasailing at Calangute Beach
> Banana Boat Ride at Baga Beach
> Jet skiing at Calangute Beach
> Snorkeling & Scuba Diving at Grande Island
> Kayaking at Aguada River
> Flyboarding at Vagator Beach
> Speed Boating at Calangute Beach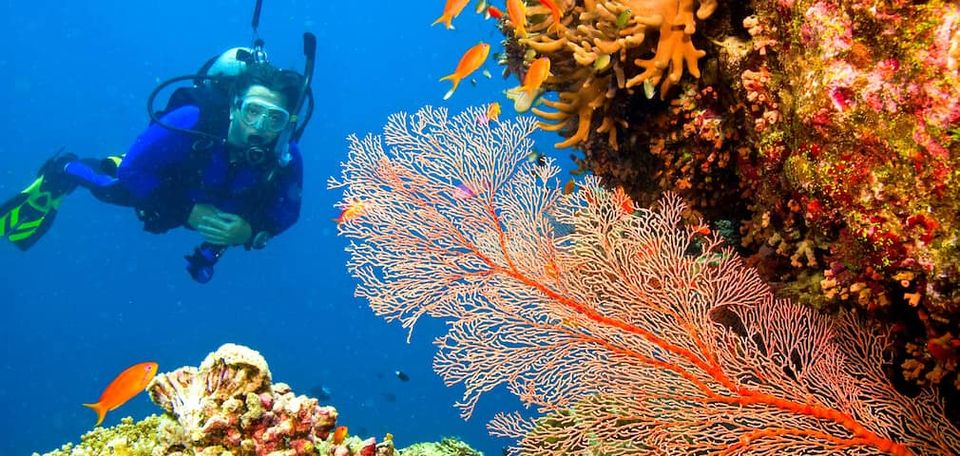 Best things to do in Goa:
Here are some of the best things to do in Goa and you just can't miss them!
Enjoy Goa's nightlife at Tito's in Baga, Curlies in Anjuna, Brittos in Baga, Thalassa near Vagator Beach, Monkey Valley at Chapora.
Experience water sports like Scuba Diving, Parasailing, Jet Skiing, Banana Boat Ride, Snorkeling in Goa.
Goa attractions: The efforts of Goa tourism has led to an increasing number of footfall in the state, every year. Major attractions in North Goa are Baga Beach, Anjuna Beach, Calangute Beach, Vagator Beach, Fort Aguada and Club LPK whereas major South Goa attractions include Colva Beach, Benaulim Beach, Agonda Beach, Butterfly Beach and Dudhsagar Falls.
Goa adventure: One of the main things and the biggest contributor to Goa tourism is water sports. For all the adventure lovers out there - Goa is the best place to try out all the water sports that you've been adding to your checklist.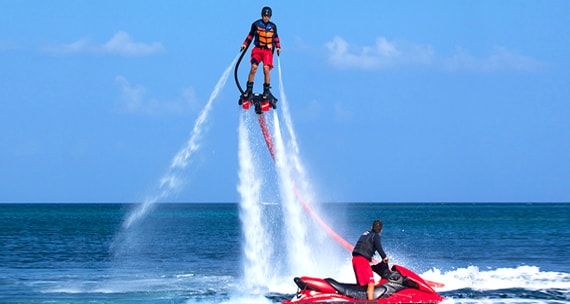 Goa nightlife: No one should miss Goa's nightlife. The clubs and shacks here offer live performances and it's a major draw for tourists from around the world. In fact, nightlife in Goa has played a huge role in making tourism popular in the state.
Party in Goa at these happening places: Curlies, LPK Waterfront, Hill Top, Tito's lane, SinQ, Bora Bora, Chronicle, La Calypso's Club Blue, Café Lilliput, Leopard Valley and Shiva Valley.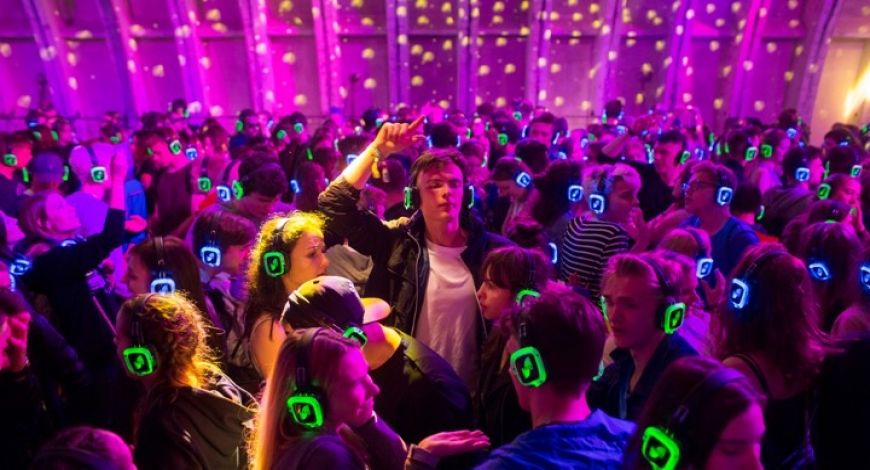 Where to stay in Goa?
Goa is considered to be a destination for all - families, friends, couples and honeymooners.
Confused about 'where to stay in Goa?'
Goa has a variety of options for accommodation like hotels, apartments and villas. But other than these places, Goa has the best beach resorts in India. You can choose a resort as per your budget as Goa has a resort range starting from 5-star resorts to normal resorts. The 5 star and 4-star resorts in Goa offer a lot of facilities like access to a private beach, swimming pool, Wi-Fi, airport shuttle, bar, family rooms and complimentary breakfast whereas the other resorts in Goa offer basic facilities.
Owing to an increase in Goa tourism, the state now has all categories of hotels: from luxury to mid-range to budget hotels.
Here's a complete guide to choose the best hotels in Goa.
Check out these 25 luxurious properties in Goa.
You can also opt for homestays/ Airbnbs in Goa. If you choose a homestay, you will have the whole apartment or flat to yourself. You can cook, party, chill and do whatever you want to, keeping in mind the norms defined by the owner. Some of the best homestays in Goa are Bella Villa, Blue Balloon and Holiday Star Home.
The best area to stay is Baga in North Goa, whereas you should opt for Benaulim in South Goa if you want to avoid crowds.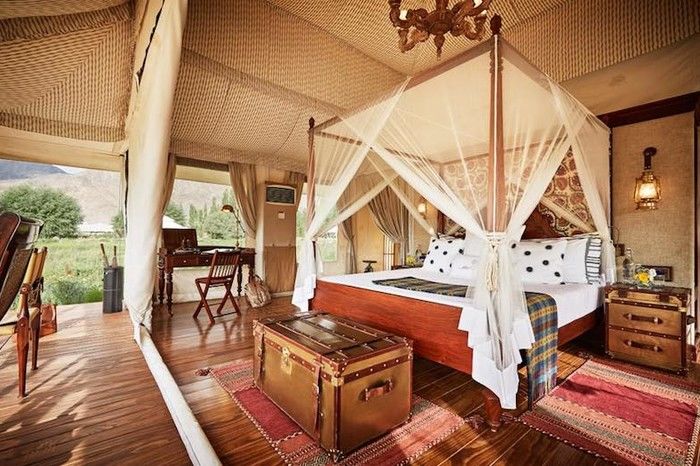 Best ways to reach Goa:
Goa Airport: Goa tourism aims to make travelling easier for all. You can now get a direct flight to Goa Airport or Dabolim Airport (GOI) from all the major cities in India.
Goa Railway Stations: There are several railway stations in Goa like Canacona, Karmali, Kulem, Madgaon, Pernem, Sanvordem Curchorem, Thivim and Vasco da Gama.
Goa Bus Stations: Goa has many bus stations, and the most popular ones are Panjim, Margao and Mapusa bus stations.
If you are in Mumbai, Pune, or Bangalore - you can also drive to Goa! It'll be a road trip to remember for sure.
So, what are we waiting for! Let's explore Goa like never before!
Follow me on Instagram and explore this world through my eyes!
Ready to travel for free? Earn Credits and redeem them on Tripoto's weekend getaways, hotel stays and vacation packages!