Why do all good things come to an end so quickly?
While no one has really been able to provide an answer to that question, one fact that everyone must definitely come to terms with is that, whatever time we have got, certain or uncertain, we must cherish it whole-heartedly and live like there's no tomorrow.
Start of the fourth (and second-last) day of our trip came with such bitter-sweet thoughts as we knew all this is going to end soon, but we didn't want that to dampen our spirit and make the most of the time that was left of this trip. As decided previously, today we were all set to explore the beaches that lie north of Vagator, mainly the Arambol, Ashwem/Mandrem and the Morjim Beach.
The first beach we decided to visit was the Arambol Beach, which was around 20 kms. from our place. The scooty ride till the beach, even though was a long and arduous one, didn't tire us much because of the beautiful views we got to witness on our way. The geography of Goa is so beautiful that, while you're on the road, on one side you can see the infinite horizon over the deep blue, calm and glistening sea, and on the other you see the lush green hills of the Western Ghats.
Arambol Beach
This beach was extremely secluded and undiscovered until a few years back only, when tourists, both foreigners as well as local, have started flocking here to find peace and an alternative to the busy beaches of North Goa. It is actually a very good option for budget backpackers, as food and accomodation here is much cheaper as compared to the more popular areas of Baga, Anjuna, Calangute, etc. The Beach itself is divided into two parts, the southern beach stretched, mostly simply known as "Arambol Beach", and the Northern Harmal Beach. The latter is only accessible by foot! It's a 20 minutes walk of pure bliss, with the amazing rock formations and a spectacular view of nature. There are quite a lot of food options available at the beach shacks, as well as beach beds, for which you are charged as low as INR 150 from morning till evening (usually 5-6 hours) so you can enjoy doing absolutely nothing but take in the wonderful view.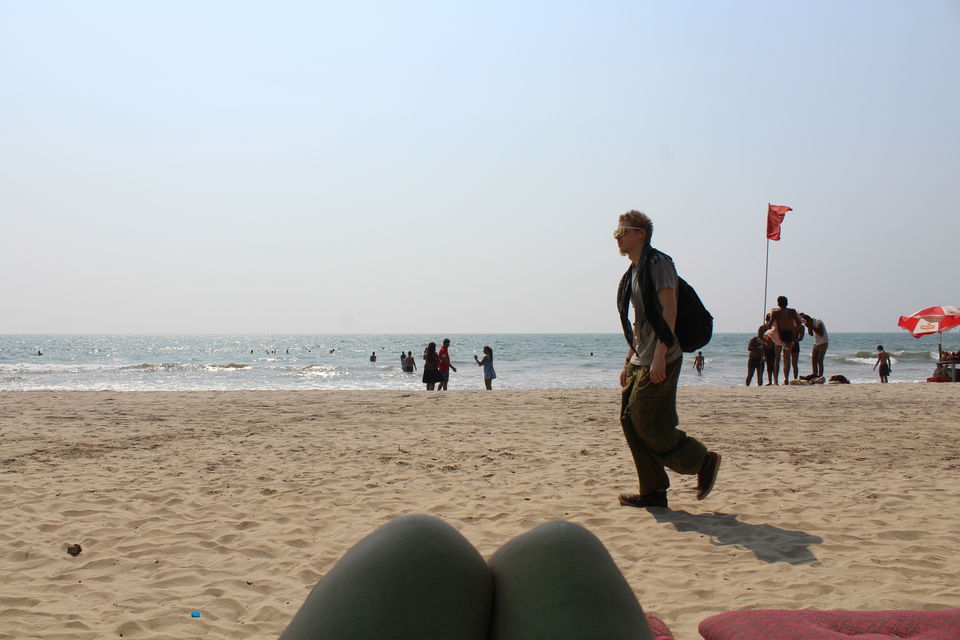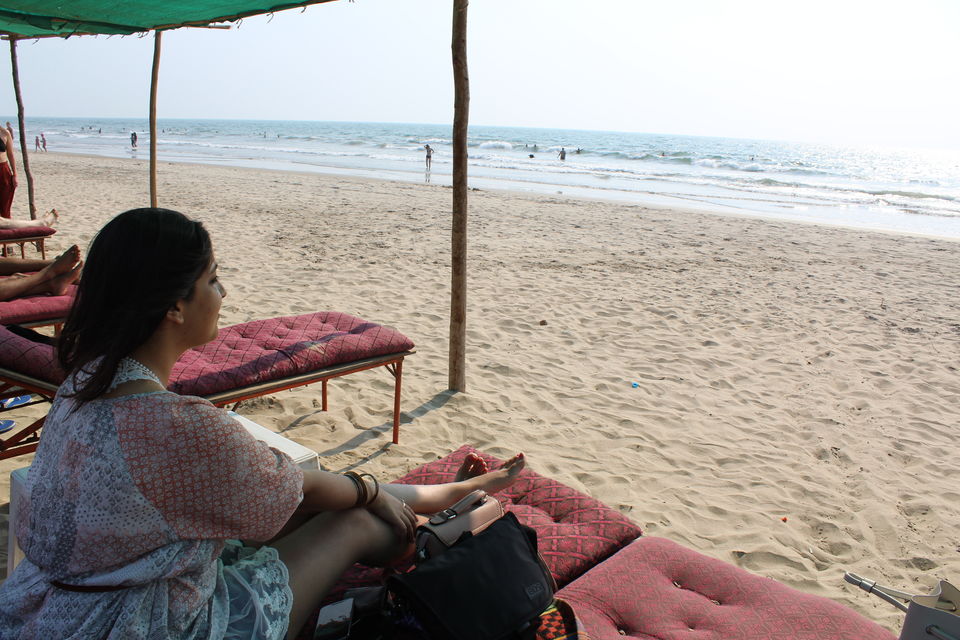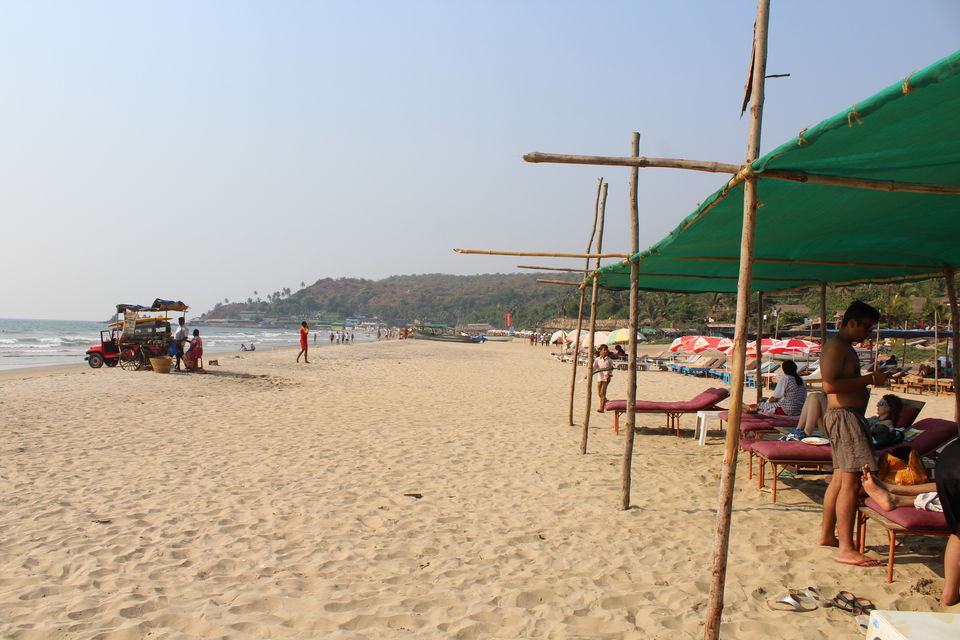 Mandrem Beach
This is undoubtedly the most surreal and aesthetically pleasing beach of North Goa! Super large, clean with very few shacks and other eateries/vendors of any sort are present here. This is one of those beaches, where you can just enter and let go of your inhibitions, as there aren't any opportunists waiting to bother your peace (very common NOW in Goa, specially the crowded beaches). Being a girl traveller, these might be one of your important concerns, but this is the beach you should definitely go to if you're just looking to have time by yourself!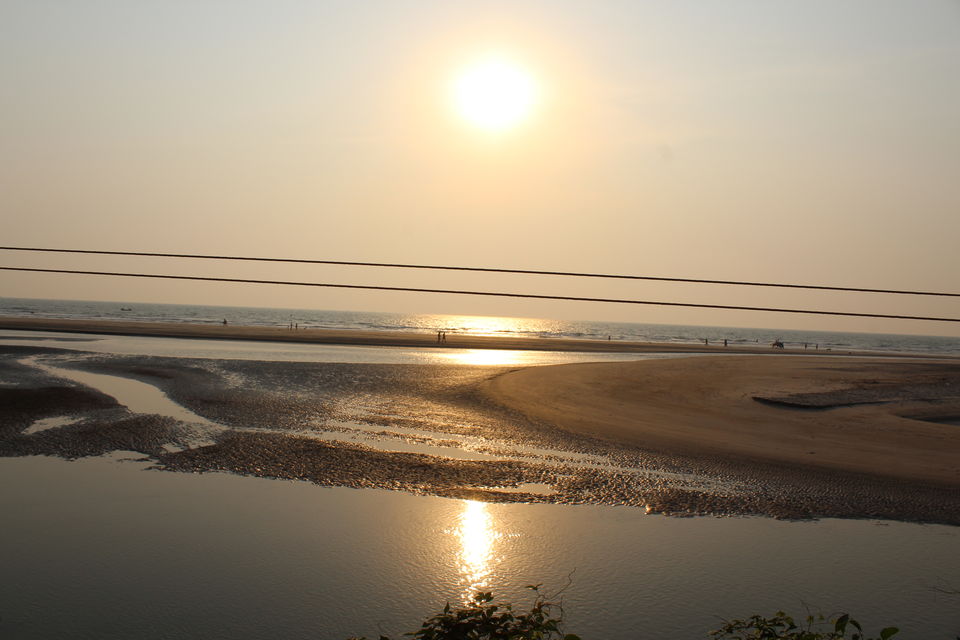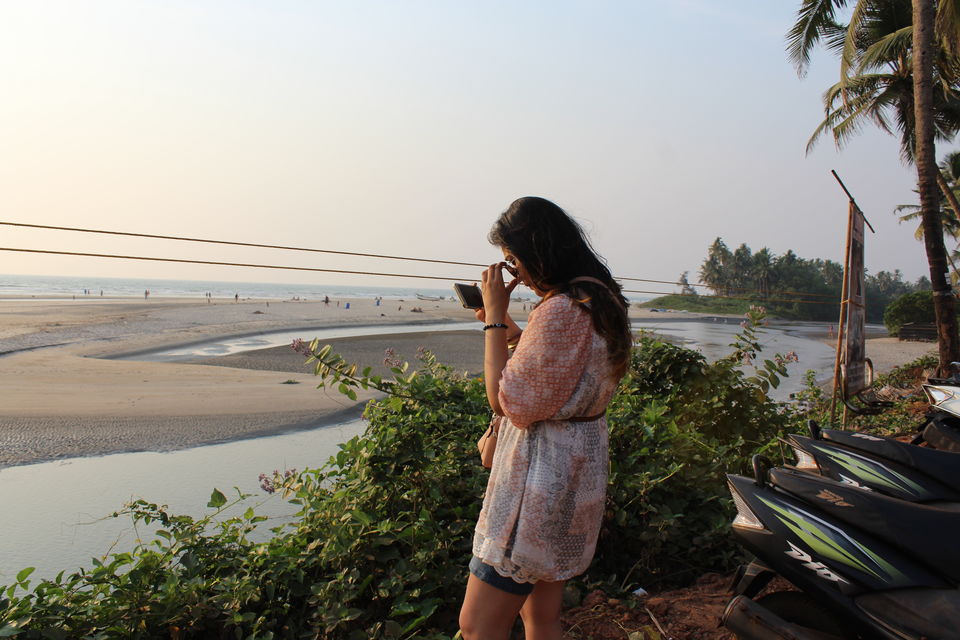 Morjim Beach
This is one of the last quite beaches of North Goa. The Northern part is more used by the Visitors as a beach heaven compared to the southern part, which is a bit more empty. Morjim is an important nesting place for the endangered Olive Ridley Turtels and so I guess for that reason the government decided to use only a part of the Morjim beach for Tourists. Yet, Morjim is not only famous for its wild life but also for the fact of being called "the little Russia". Soon enough you will realise that there are more Signboards written in Russian then in English and even some of the locals seem to have picked up the language. The Morjim village became famous over the past 6 years, thanks to the Russians and I got to know the Russians now believe that they have finally found a place where they have their own countrymen as neighbours.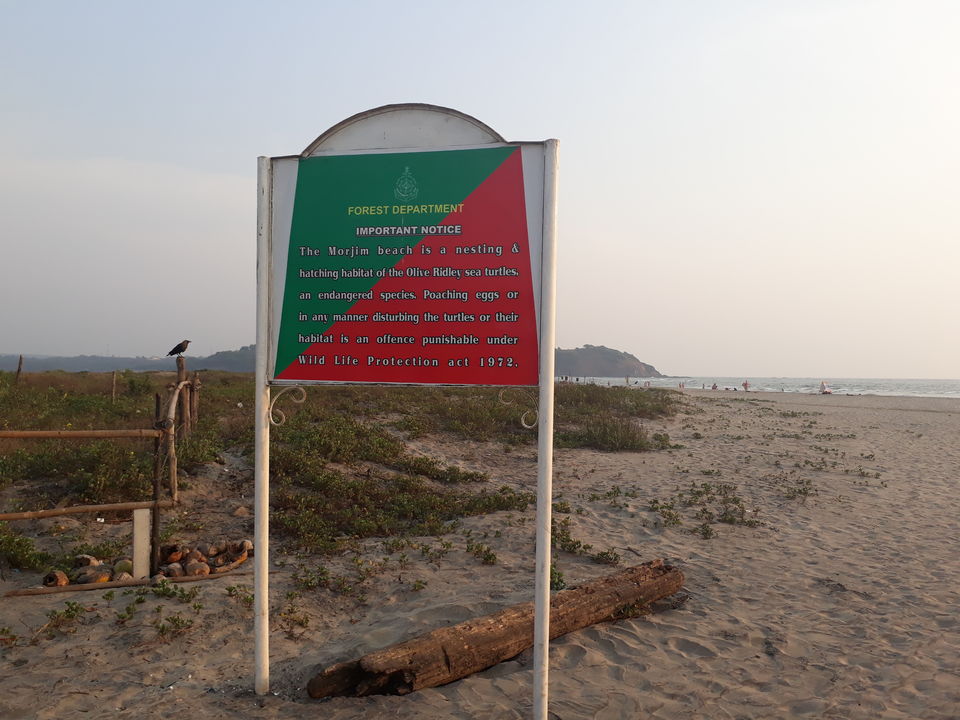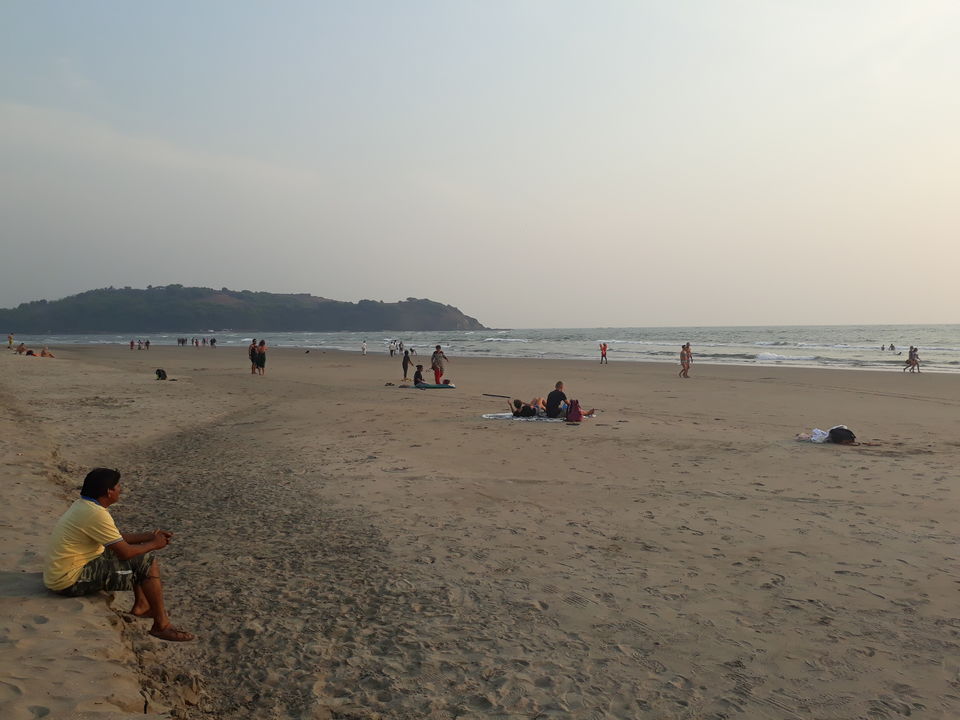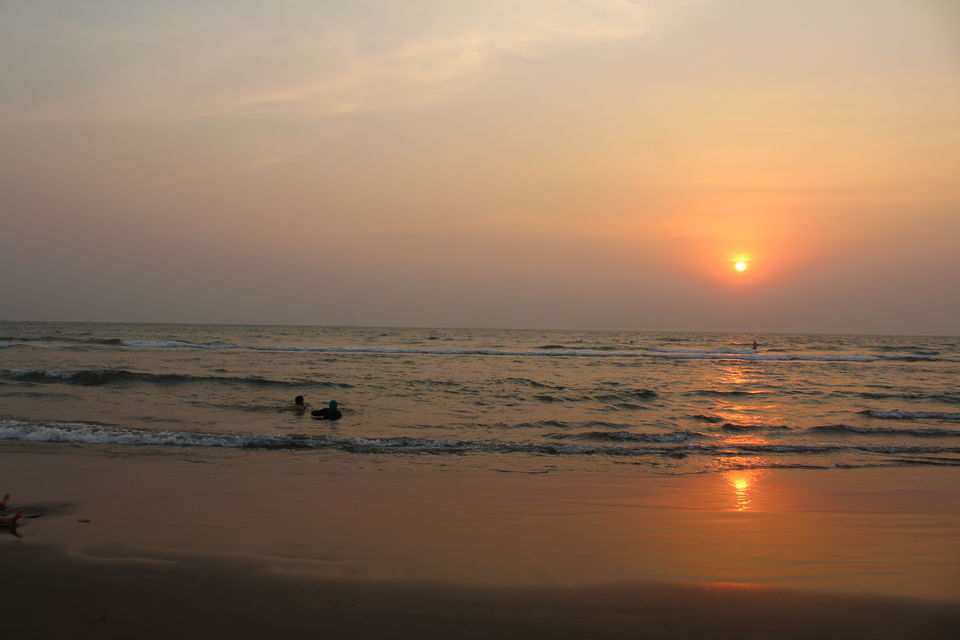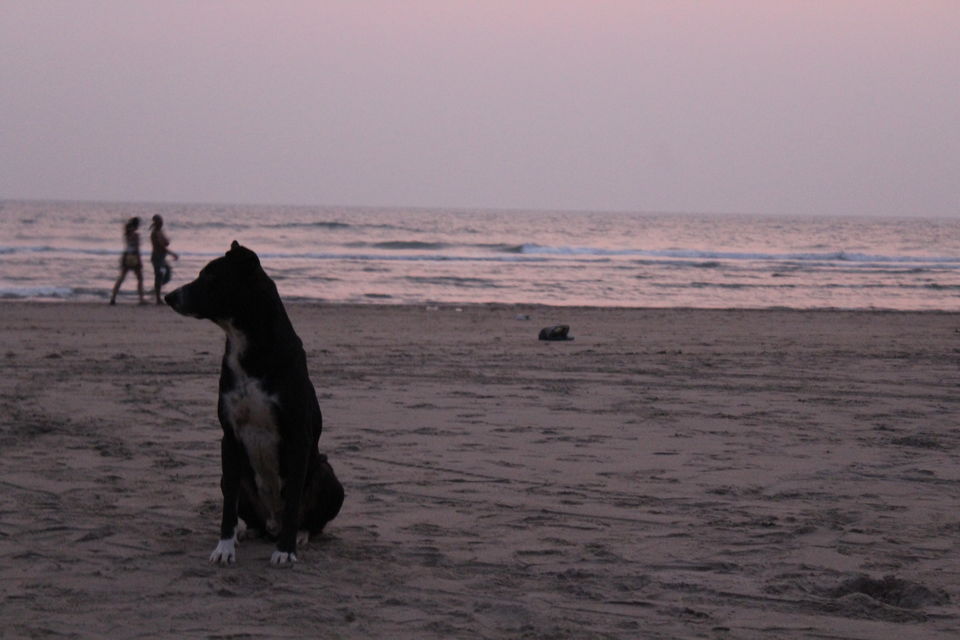 As per ritual, after watching the beautiful sunset from Morjim Beach, we decided to head back towards our place for dinner, as we were quite tired and hungry after all the beach hopping of the day. Having no place in mind and aimlessly strolling on our scooties, we came across this very quiet and cutesy looking restaurant, nearby Anjuna, called the June Garden Bistro.
It surprisingly has a very calm ambience unlike the other loud and over-the-top places of that area. The hosts are very hospitable, service and food were worth every penny. The unique decor of the place makes you want to sit there for long hours, relaxing, unwinding and chatting away.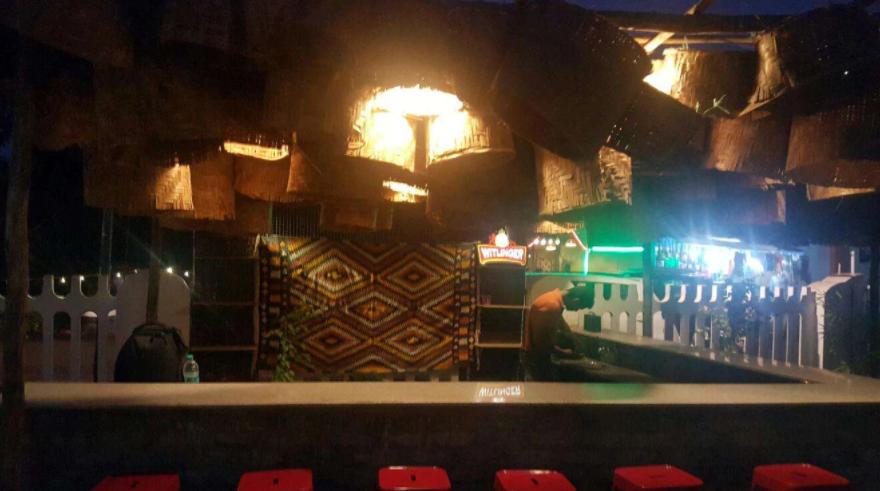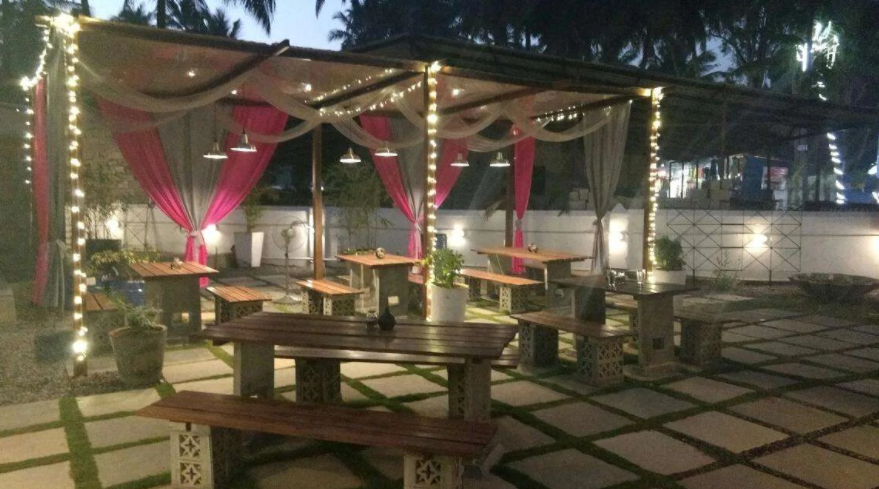 That brought us to the end of the second last day, which in my opinion, was truly the most memorable of all!
We had our flight back to Delhi late in the evening that day, but the airport was a 2 hour journey from our place, hence we had close to just 4-5 hours to spend on the last day of our trip. So, we decided to dedicate this entire day to quench our adrenaline thirsts and bring out the adventure-sporty in us! Though, I am not a big fan of WATER sports (being hydrophobic), I still mustered up my courage and just went for it.
Water sports can be found on almost every beach of North Goa, the most popular ones being the Baga and Calangute, as they see the maximum crowd therefore, the cheapest rates. If you're willing to spend just a tad bit more, then Vagator Beach is the best for water sports. Neither is it too extremely expensive, nor is there too much crowd, that you have to wait hours for your turn. If you go around 11 AM, you would find the minimum crowd and can enjoy the sports nicely as there wouldn't be too many people waiting in line.
There are various packages available, which are customisable as well according to your requirements. Though bargaining with the locals is a tricky affair, you can still try your luck, but honestly it won't really matter after you're through with the exhilarating experience!
(Utmost Important Getting Ready tip:Slather yourself with loads of sunscreen, as you're going to spend too much time out there under the scorching Sun for you're own good!)
I went in for the four-sport package, which costed around INR 1500, and included :
1. Jet-Ski ride (lasts close to 3 minutes),
2. Bumper ride (lasts about 3 minutes again), which is basically an inflated tube in which you sit with your arms and legs dangling outside of tube, pulled by a motor boat at high speed, literally jumping on the high waves and water splashing all over you!
3. A motor boat ride, which basically is the ride till the middle of the sea where the parasailing boats are "parked", takes about 3-4 minutes to reach there.
4. Best for the last, parasailing (lasts for just a minute), but it's a must for first timers, the experience can't really be described, it's too short-lived but quite surreal!
Honestly, even for a hydrophobic like me, this was an amazing experience, and if you're not one, you can enjoy many more sports which I skipped, such as Banana Boat ride, snorkelling, deep-sea diving, etc.
After all that, we headed back to our place, freshened up, had lunch and headed to the airport to catch our flight back to Delhi; bidding adieu to the wonderful place that Goa had been to us, the land of freedom, that makes you wanting to keep coming back for more, helps you to rediscover yourself, and gives you the courage to be whatever it is that you want to be, unapologetically!