The Goa trip was so much fun. It's not only about beaches but lot more from tattoos to churches there is something for everyone.
"Shout out or publicising ur plan, leads to cancellation of goa trip" and this is so true for each group,, luckily we escaped from this at the very last moment. When managers get to know about our planned trip, they were just waiting for the last day of the week to pressurise and shout out to cancel our trip, the moment we were at station, waves of confusion were coming in the mind shore, wether we will board the train or not. But as you know "travelling makes you wiser and happier", keeping the thought in mind we just let the things go and screw the managers once we come back. With this point we shouted ..GOA IS ONNN. Finally the long planning and shopping from last 4 weekends is fianlly going to be worth of. The trip started with an overnight train journey from Pune to Madgaon. The excitement of walking on beach shore bare foot made us to just threw the bags into the apartment, which we had a prebooking of, and ran to the beaches with our sunglasses and hats. From Candolim beach to Calungute and from Baga Beach to Royal Casino, our road ride partner was not the one sitting at back seat but the Vespa which we all had fantasy about after watching typical Indian Movies. The water sports are of a huge excitement covering a wide range from banana ride to para sailing. The crowd, the sound, the music, the noise were just mindblowing and in contrary to that the serenity, the silence and the peace experienced at night after 3 AM on the beach side of Bagha beach is just phenominal. Bagha Beach is also known as the place of night life in Goa where the famous Saturday Night Market is Located or we can also quote it as the famous Titto's lane which is heavily crowded with people.
Goa is a place full of adventures. There is lot to explore. There is something for everyone, be the adventurous, the peace lover and the nature lover too. My suggestion is to visit Goa with friends first before you visit it with family. This way you can explore every bit of it and can taste different experiences. You can experience the ambience of Las Vegas in India Near the Capital city of Goa, Panaji. Rolling money in casino gives u various chance to win and sponsor yourself for another trip. But, off course we all know casino is not all about winning only,you might loose too. Visit there for fun but dont be in grip of it or else you will ruin your trip and will end up having some experience of otherwise wonderful city Goa. For the beautiful clicks and videos as shown in bollywood movies you can visit Fort Auguda to capture, after all "yehi to DIL CHAHTA HAI place hai". The Goa's famous drink KAJU FENNY (cashew drink) an alcoholic drink which is famous for its only manufacturing in GOA is easily available in every part of Goa, be it North or South. The food off course is a major hindrance for veggies (with limited options) and also for the people who are carrying their taste buds all along from North part of India or any other spicy food eating destination.
Goa beaches are also famous for its tattoos so as soon as we hit the beaches we ran to have some tattoo fun.Some famous beaches crowded by foreigners with weed in their hand are anjuna beach, vagator beach, vasco da gama etc. The scuba diving is a must to do,which is made available to you by the local business bodies on charging fair amount, they take you by a boat ride to an island along with unlimited food and drinks served in the time being. The underwater photos are another set of burning demand for youngsters and budding photographers. The trip came to an end with the visit to DOODHSAGAR, the waterfall which you can even see while travelling by train back to Mumbai or Pune, and it is one of the best place I have ever been till now.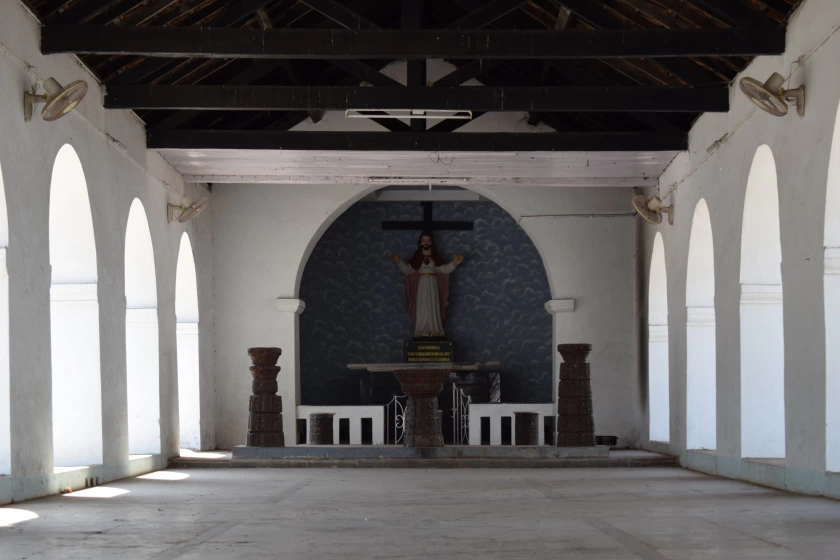 Apart from beaches,tattoo and water sport other tourist attractions are the famous churches of Goa. We too visited few.With loads of memory packed with us and with refreshed mind and soul we returned back to our life at work station with a promise to plan our trip again to new destination...after all life is all about travelling,exploring, and learning.
-- A person with a traveler soul. Wanderlust!!