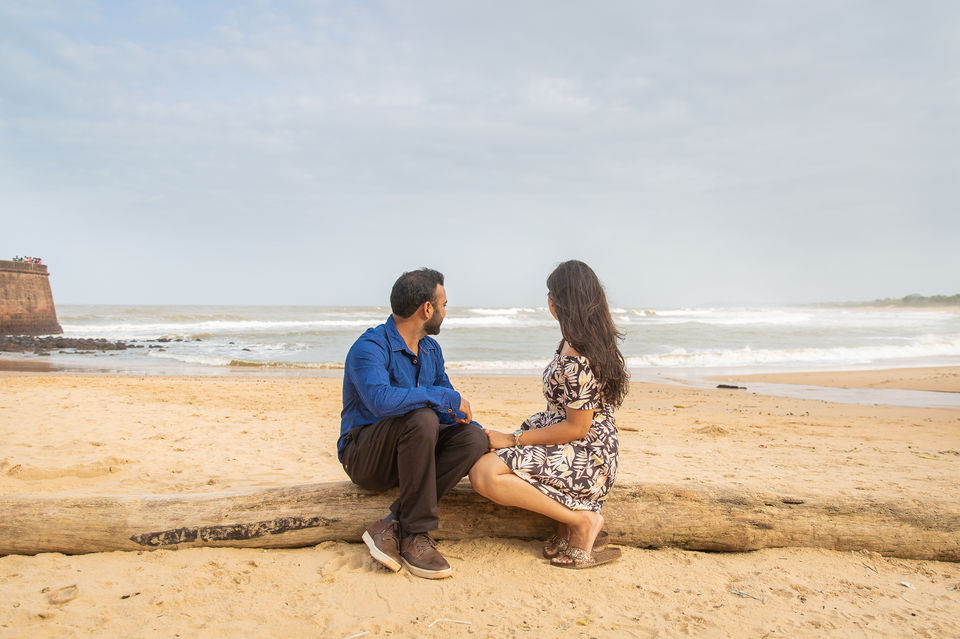 Do you really love to sunbathe or you avoid sun rays?
Though I fall into latter category and that's the core reason I picked monsoon time to visit Goa, after experiencing the state in monsoon, I would say even if one falls in former category, a visit during monsoon is must. As the state is in a whole new outfit with the fields greener and the waves wilder comparatively.
Otherwise also Goa is not a one time visit destination for anyone. Planning a visit in season time (Nov to Feb) and monsoon time (Jun to Aug) both is a better way to go.
After reaching Calangute from Airport, I made last minute booking in Morjim area for upcoming night, as I wanted to spend my day at a calm place where I could plan some self-pampering sessions (Fish Spa and massage) as well. And I found this beautiful resort in Morjim with 8-10 cottages around a huge swimming pool.
Morjim beach is very clean and peaceful. SinQ and Marbela are two luxurious resorts with restaurants overlooking beach. In SinQ, there is 3 Jacuzzi bathes placed just outside Restaurant for a floating dining experience with complimentary view of beach.
These two properties are best places to stay in Goa if you are looking for a pleasant beach holiday.
After relaxing for a day, I had all the energy to explore north Goa. Goa is a place that attracts tourist from around the world. This place has everything from peaceful beaches to happening ones, party clubs to casinos. Road infrastructure is suitable for walking, two wheeler and four wheeler rides. And when it comes to food, you will be spoiled of choices.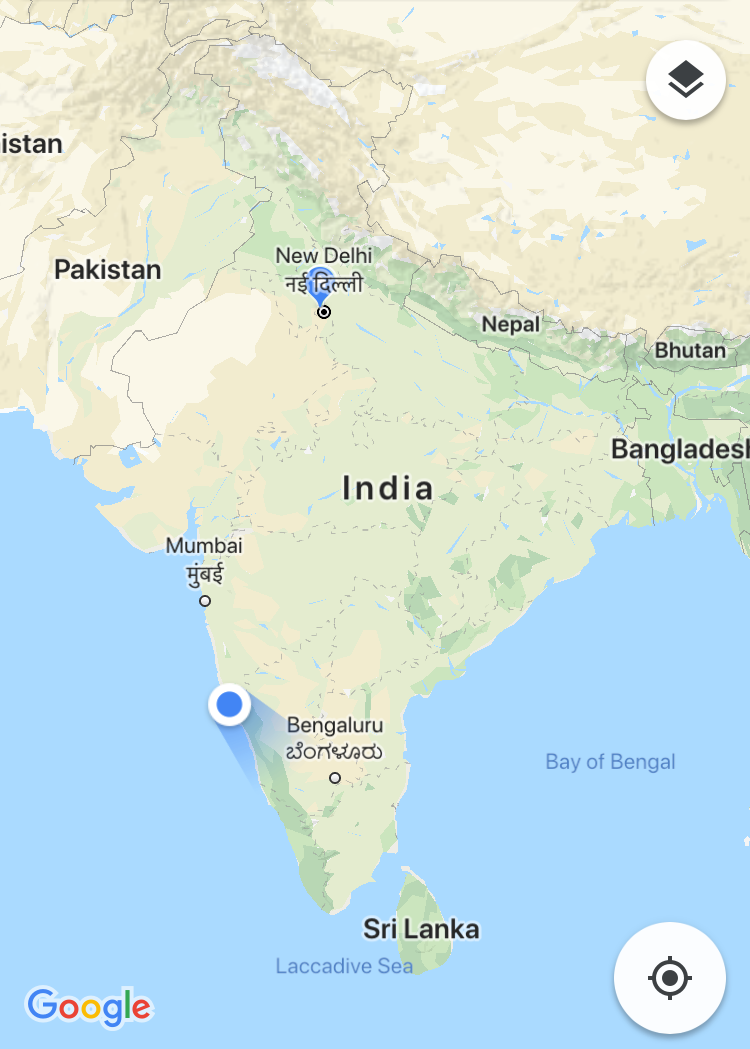 I found a decent place to stay on the main passing street for Calangute and Candolim beach. Over a stretch of more than 4 km, street is full of cafe, restaurant and clubs, with all kind of ambiance from wild to religious to modern. Yes, the place is so, lively and weather so, pleasant that showers come in intervals of 2-3 hours. The showers also has a mystical pattern, coming in very silently without any lightning and sun still on, Starting off very slow, picking up pace in just 5 minutes and slowing down in another 5 minutes then stopped altogether leaving clear weather conditions. Giving you chance to stopover for 10-15 mins and plan your time well.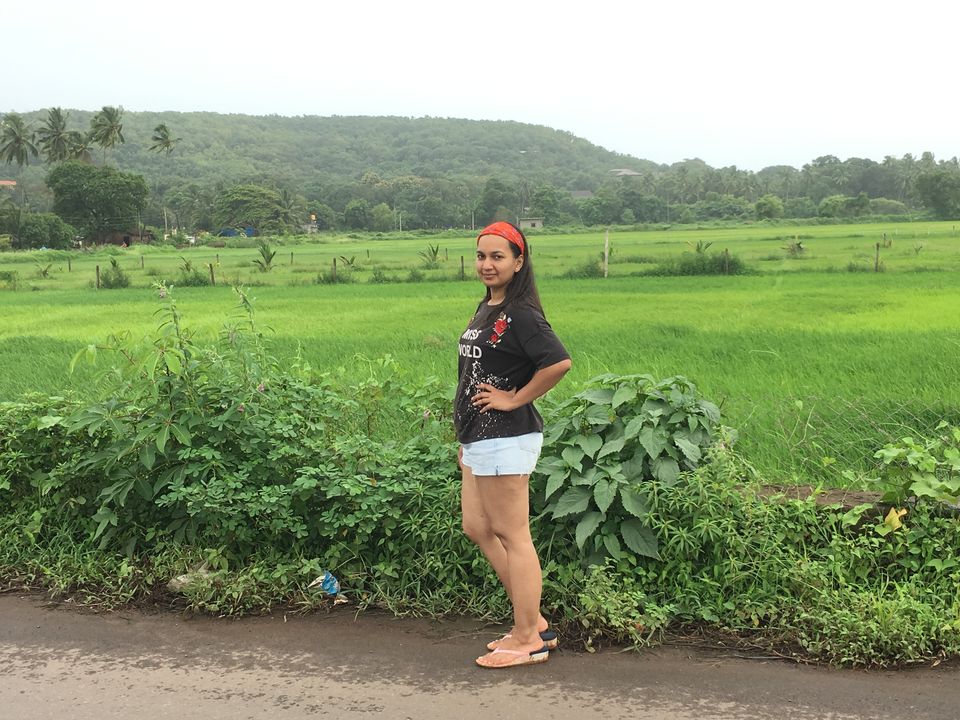 Riding two wheeler is a whole new experience in Goa, even if you have been driving since you were 18 years old, you will enjoy riding in Goa the most. Driving in beautiful terrains will make you love the place even more.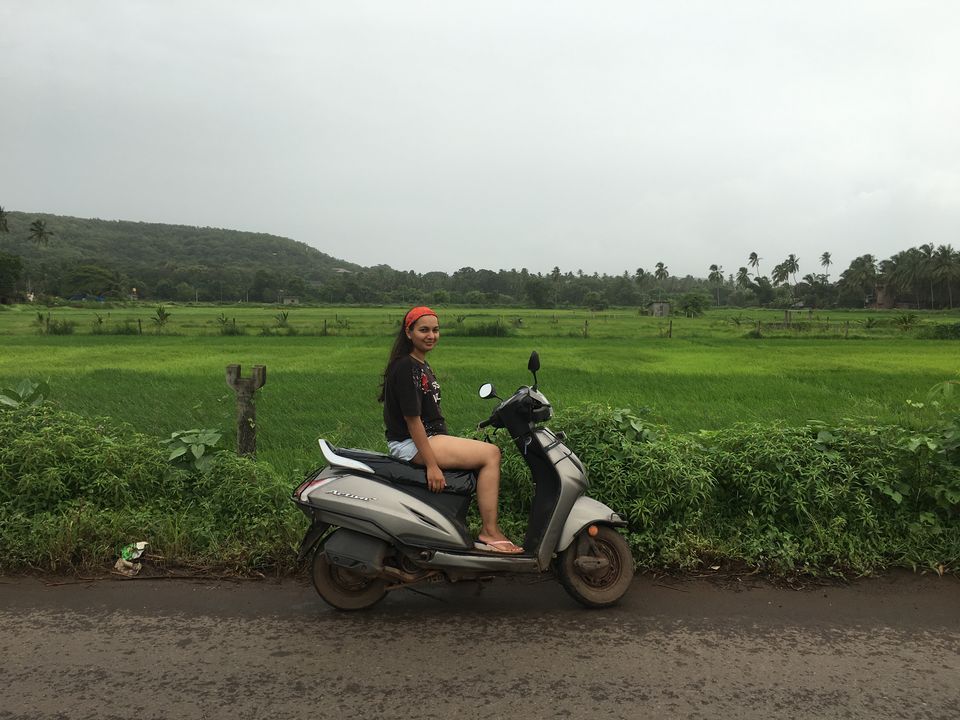 While sitting at top of fort, observing continuous striking of waves against boundaries of fort makes it a worthwhile location to reflect back. Shoot of movie 'Dil Chahta hai' might have further enhanced the charm of fort - Friendship vibes flows at the place widely.
All this apart, best thing about being in Goa is easy access to beaches. You can find one in every 2-3 km distance. If you wish to experience waves coming your way in privacy, I would recommend paying a visit to beach early morning at least once. The phenomenon of waves coming forward, striking the shore and going back is engaging and thrilling. And I must say it has ability to bring your senses at peace. I felt like my mind is free of random thoughts that otherwise can only stop when you are unconscious. High tides and soothing breeze are perfect for Relaxing, Reflecting & Romancing.
Depending upon time, budget and personal preferences, one can choose to experience - Cruise sailing, Casinos or Party clubs (to be specific Titos lane or LPK) .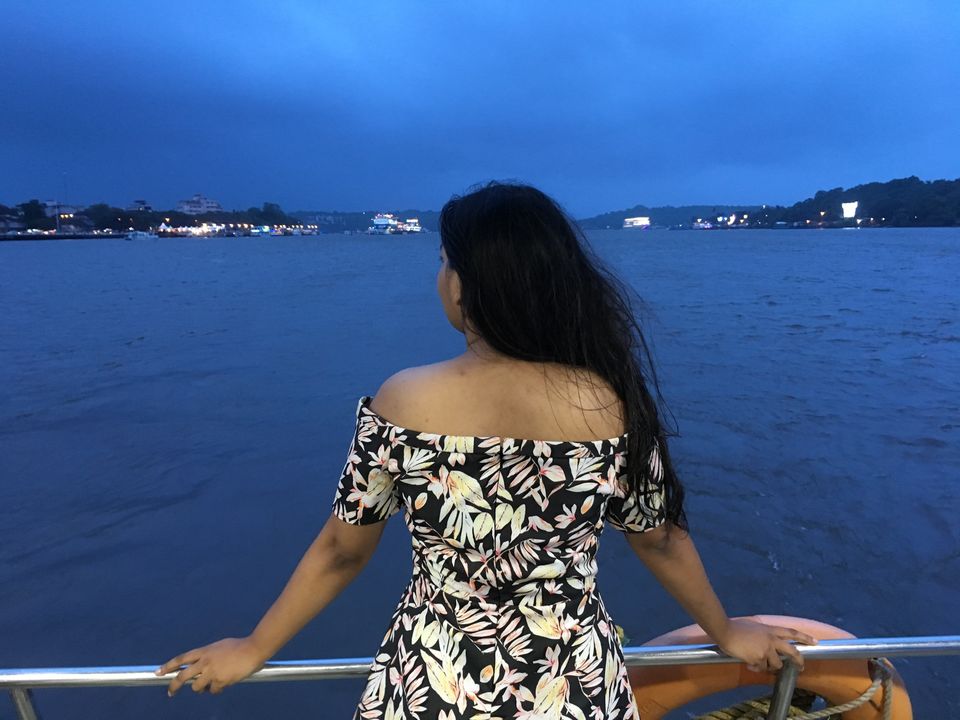 If you are planning to visit Goa for first time, plan for at least a week. This place does not bound you to plan time basis view points or must visit places. Goa is equally thrilling in every possible way. Goa for me is place with most positive vibes. People travel not just to enjoy vacations for a period of time but to become a better person with wider and broader mindset. This place pushes the limits of your thinking farther. So, enjoy your next vacay, wherever it is! But be sure to return as a better version of yourself.