If you've been to Goa but not Palolem, you've missed a real beauty. Hosting Goa's best beach by far, Palolem is a laidback village in South Goa, about an hour from Margao. The road from our place at BITS Pilani Goa to Palolem beach is a bliss to drive on, should be on the radar of every serious road tripping enthusiast.
We hired scooters from the the city of Vasco at Rs 350 apiece, for the day and headed straight for Palolem beach.
We were met with admirable views of lush green vegetation on both sides of the road mixed with houses in various hues of blues, yellows, greens and reds.
It took about 2 hours to get to the beach, where we had lunch at a beach shack. Palolem is not as crowded as the North Goan beaches. It's more of a peaceful and calm beach. Perhaps, that's why it is frequented by more foreigners than Indians, coming to spend a lazy day sunbathing.
That however does not mean there are no activities to do here. You can go for kayaking, banana boat ride, dolphin sight-seeing etc. Silent Parties are also organised at night, where you dance with your headphones on.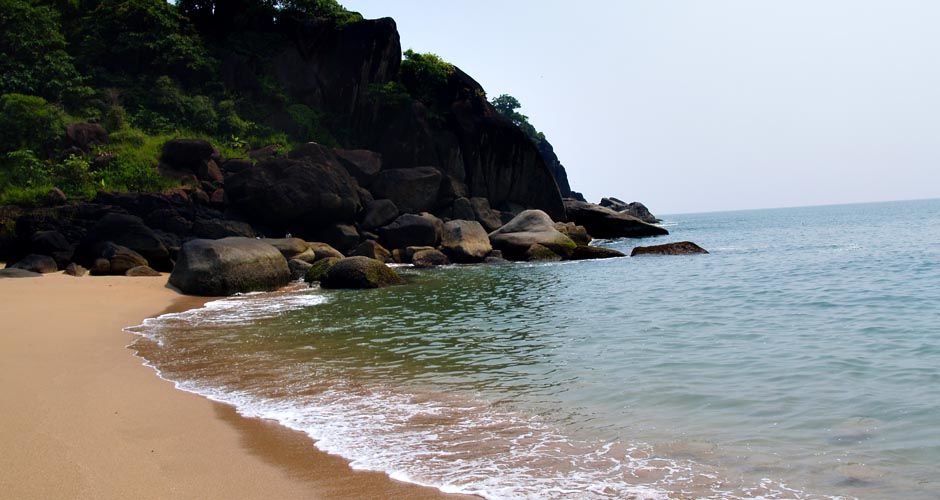 We went for a boat ride to the nearby butterfly beach. It cost a decent Rs 600, ( after much bargaining though) while we were also fortunate enough to spot a couple of dolphins on the way. Butterfly beach is a small deserted beach, with a unique shape of that of a butterfly. The solitariness is perhaps, the USP of the place. The beach can also be reached by land, though there's no proper road to reach it, and some trekking is required as the end of the stretch. The beach can also be reached by kayaking.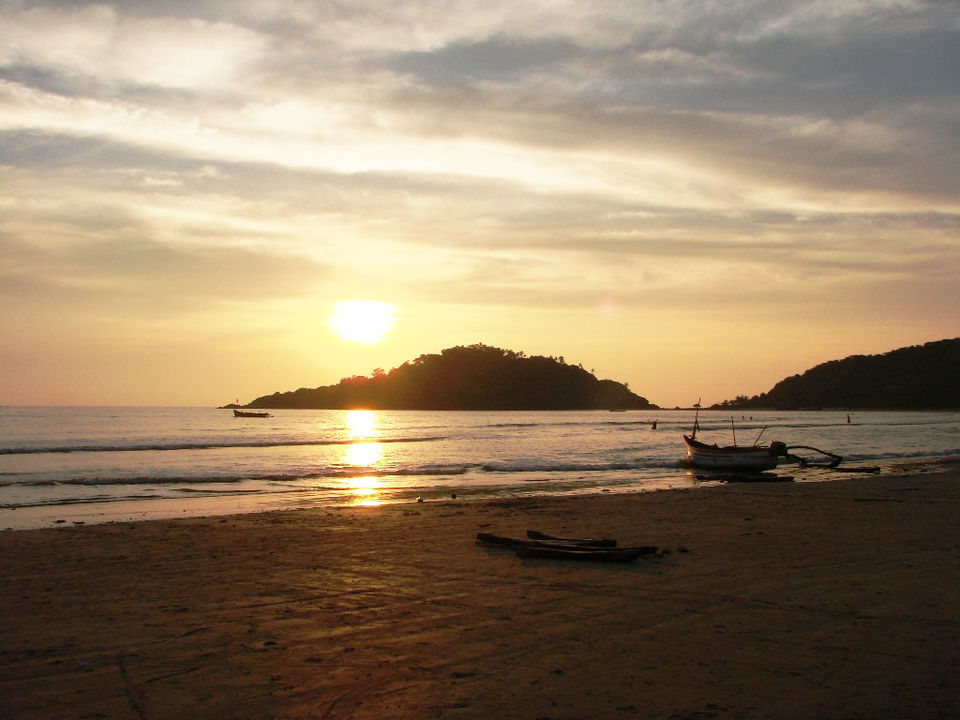 Most people at Palolem just sit there in peace, admiring the beauty around, with the sunset in the background, have a drink, play a guitar or just take a walk on the shores of the beach. A typical Goan immersion indeed.