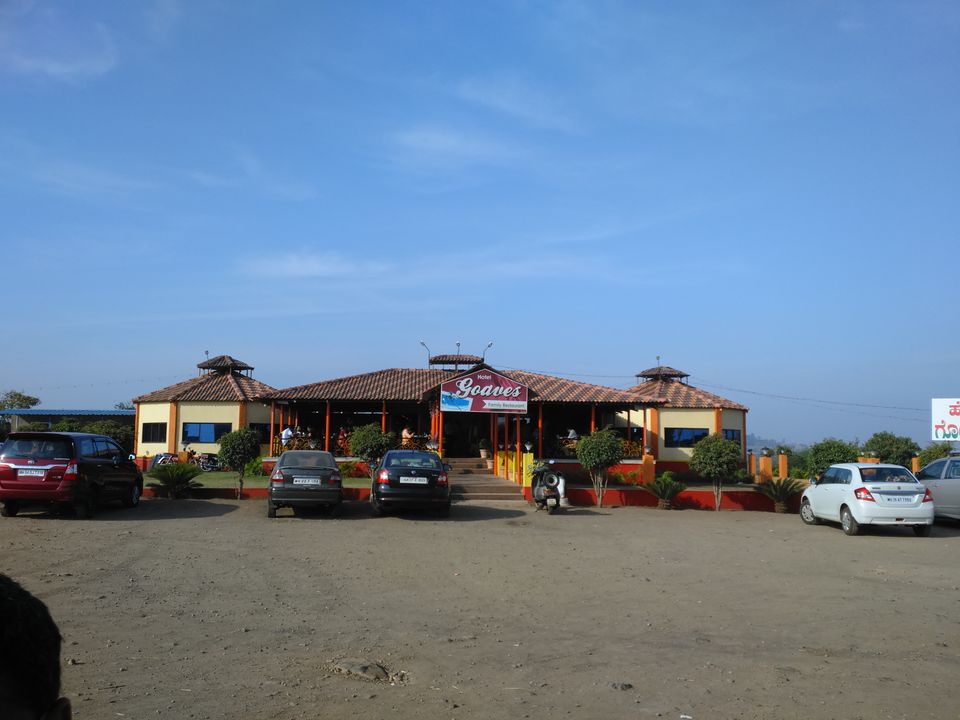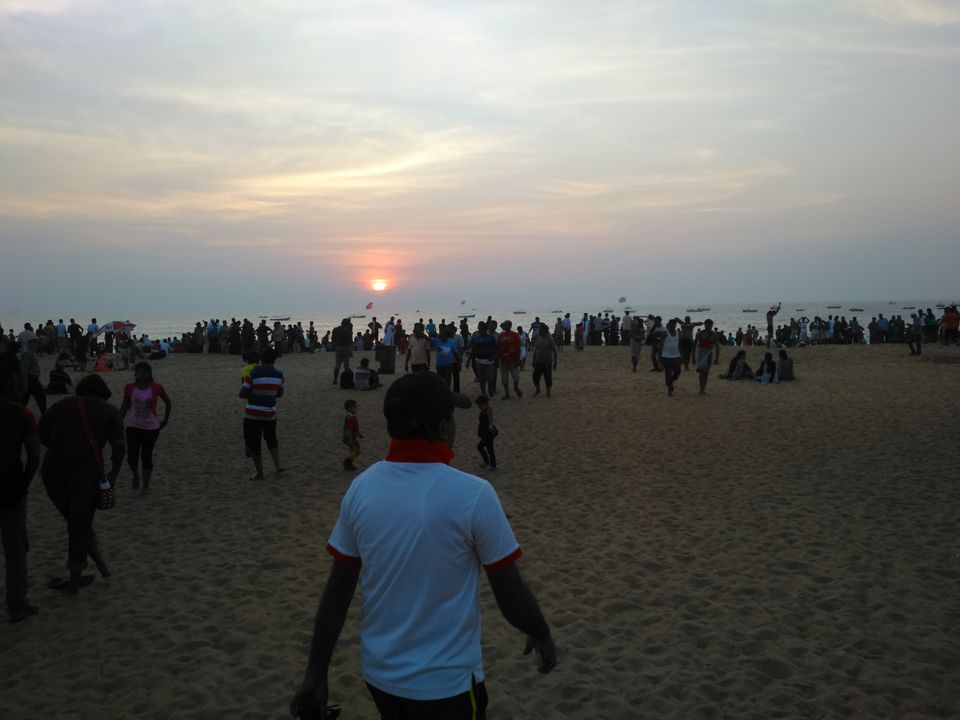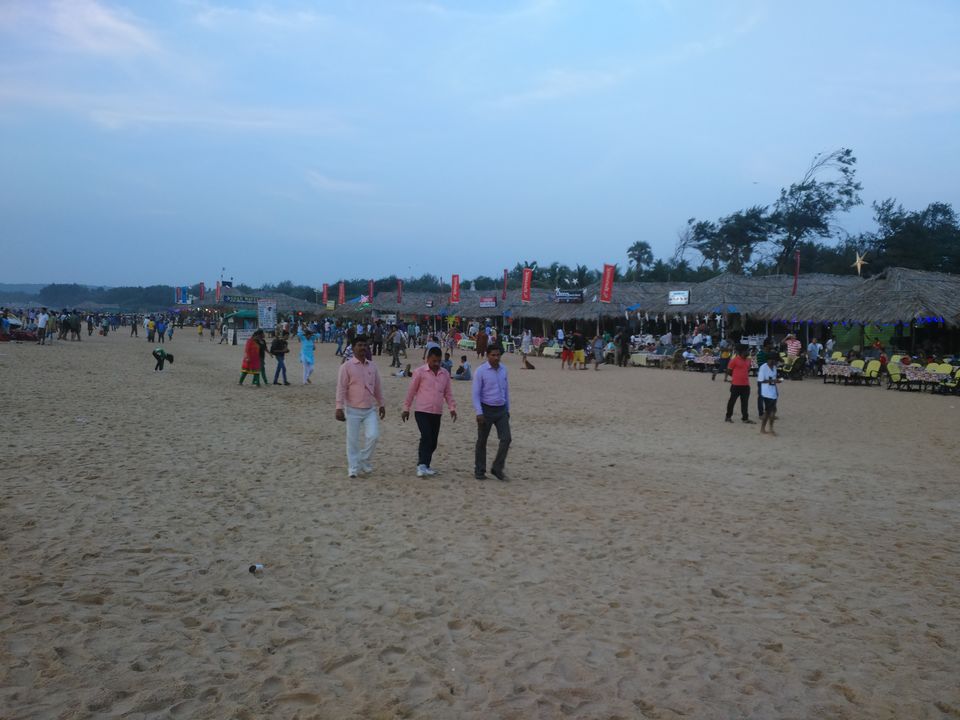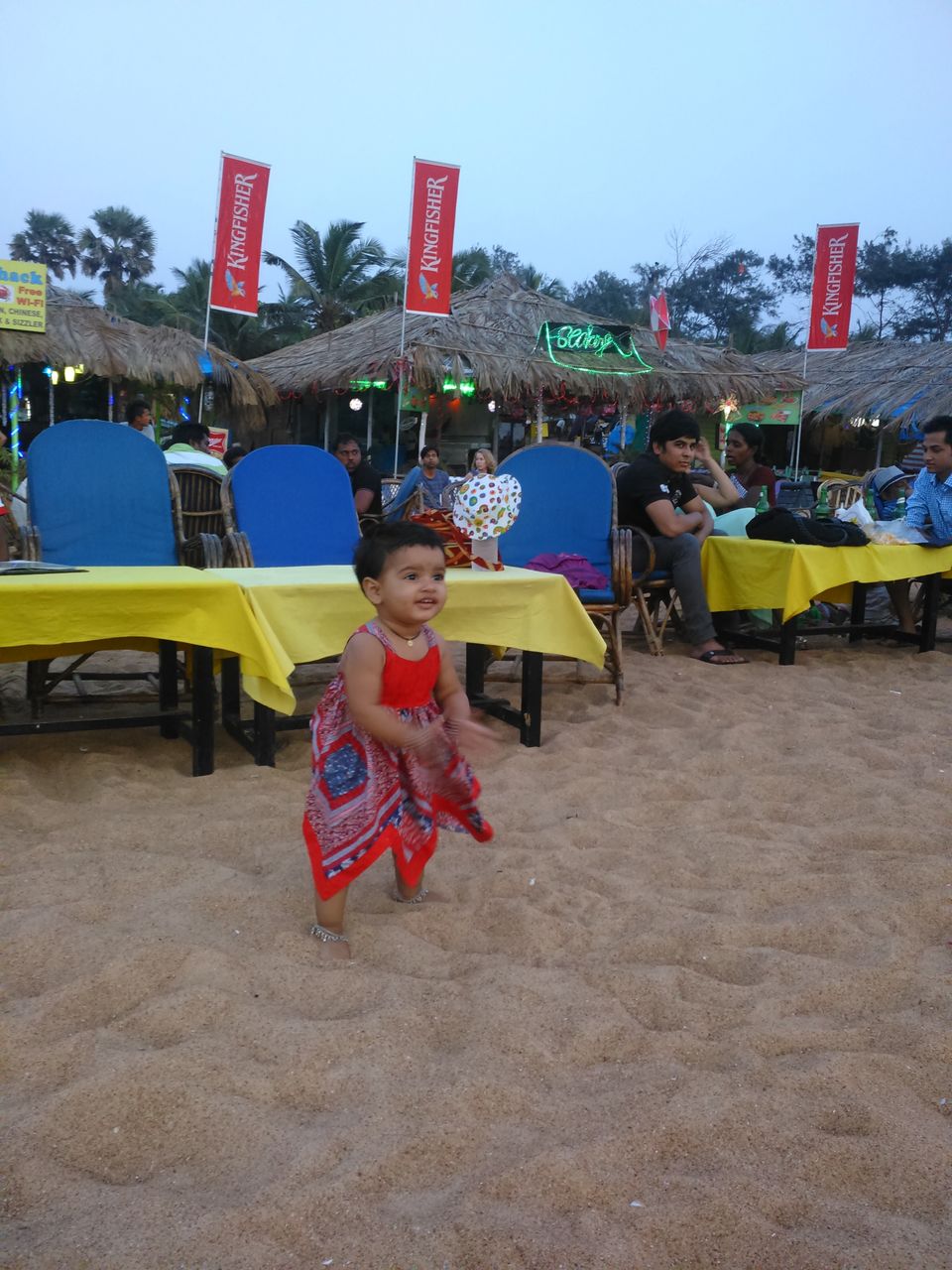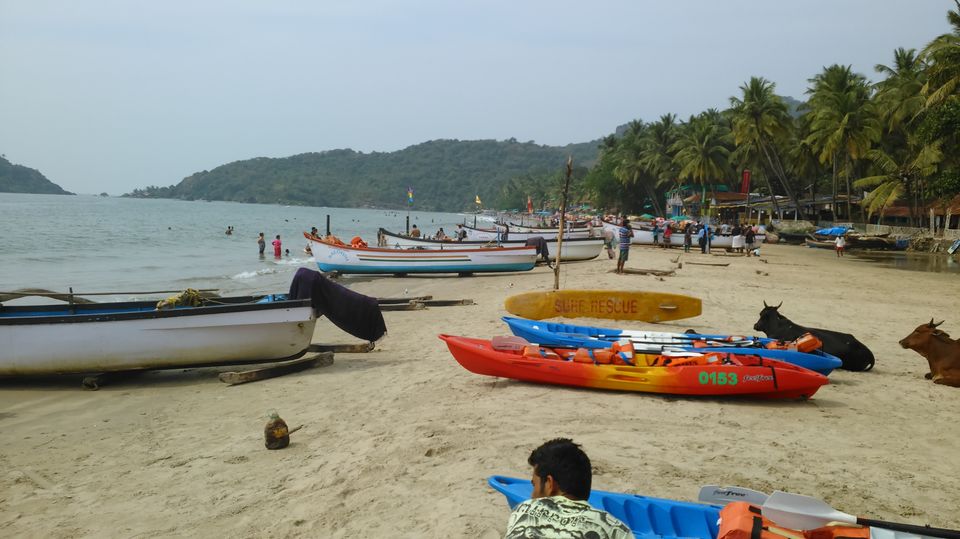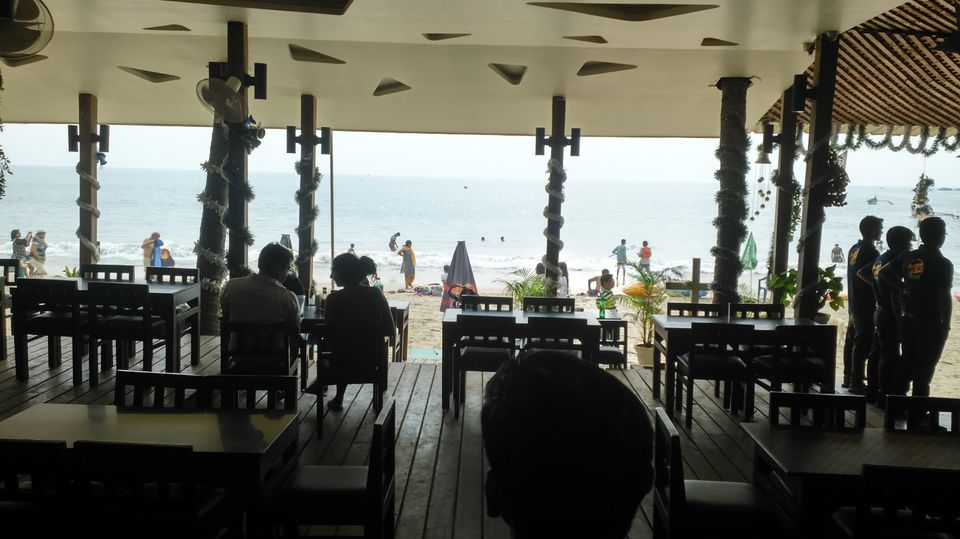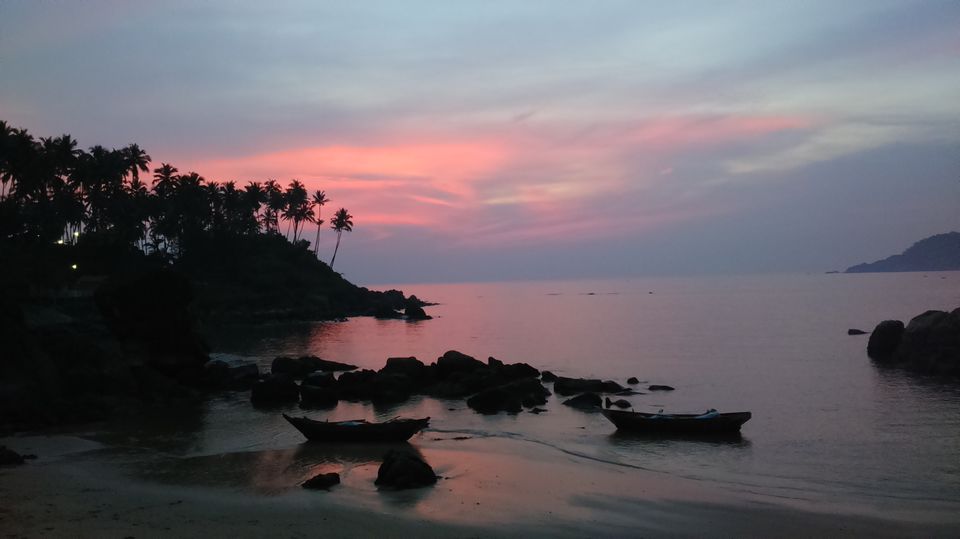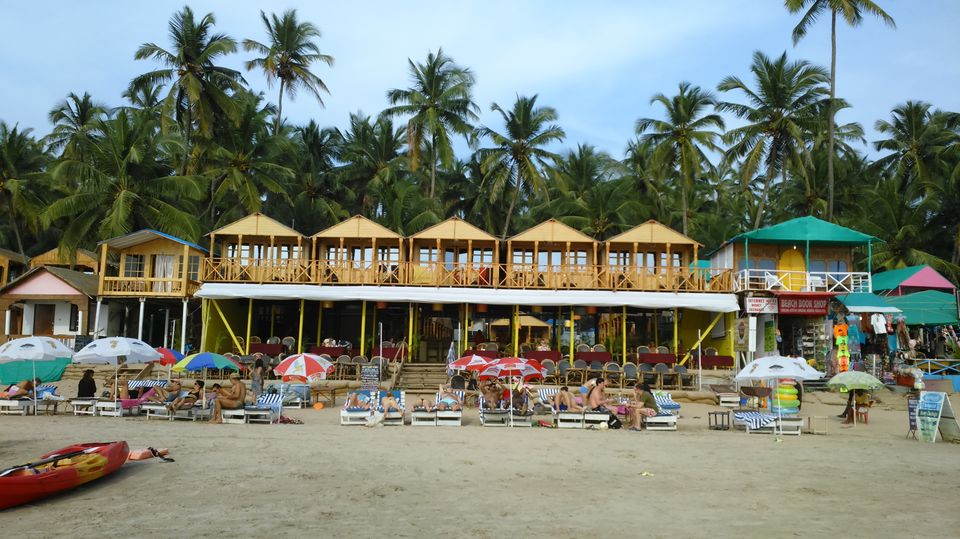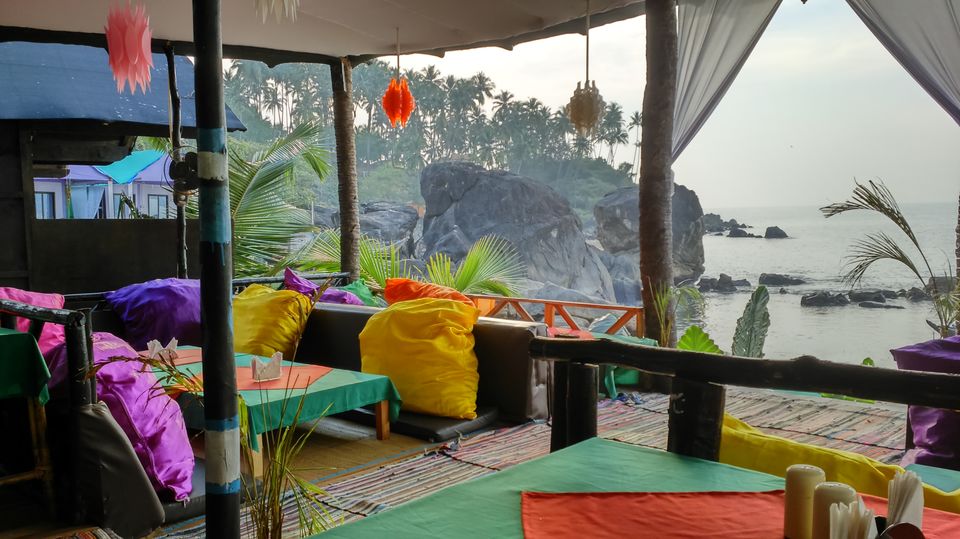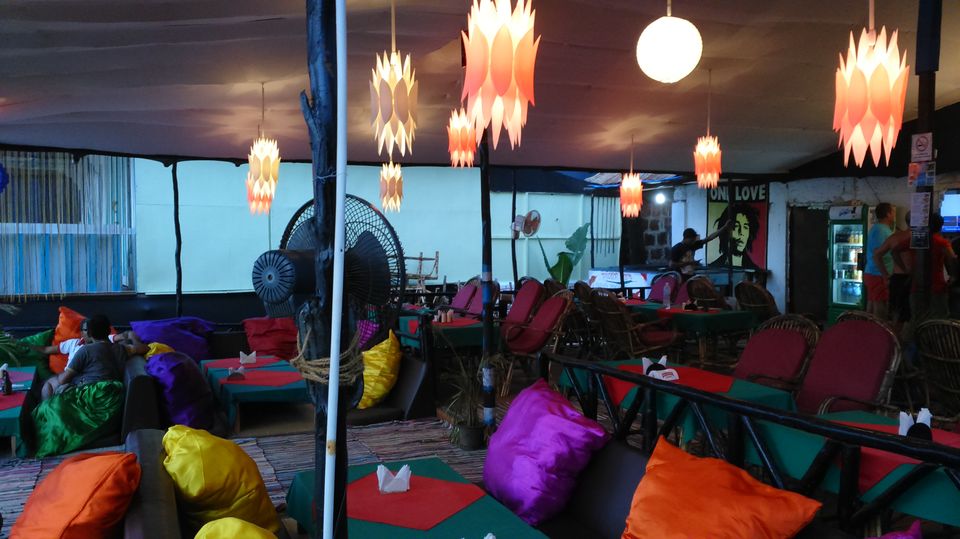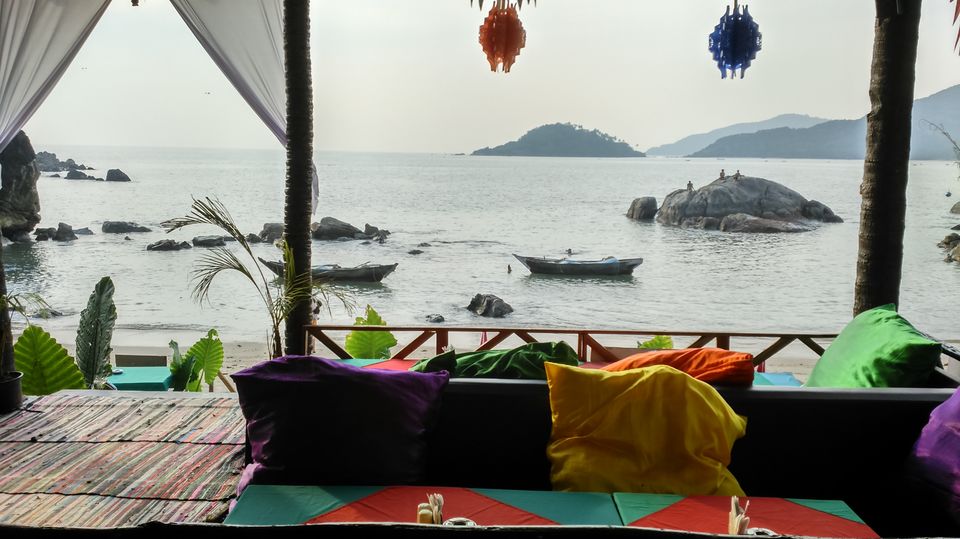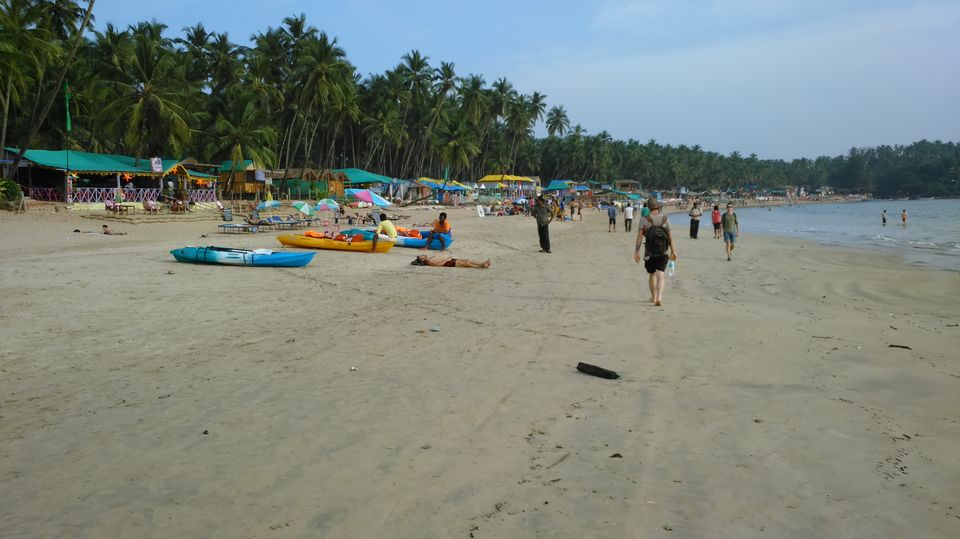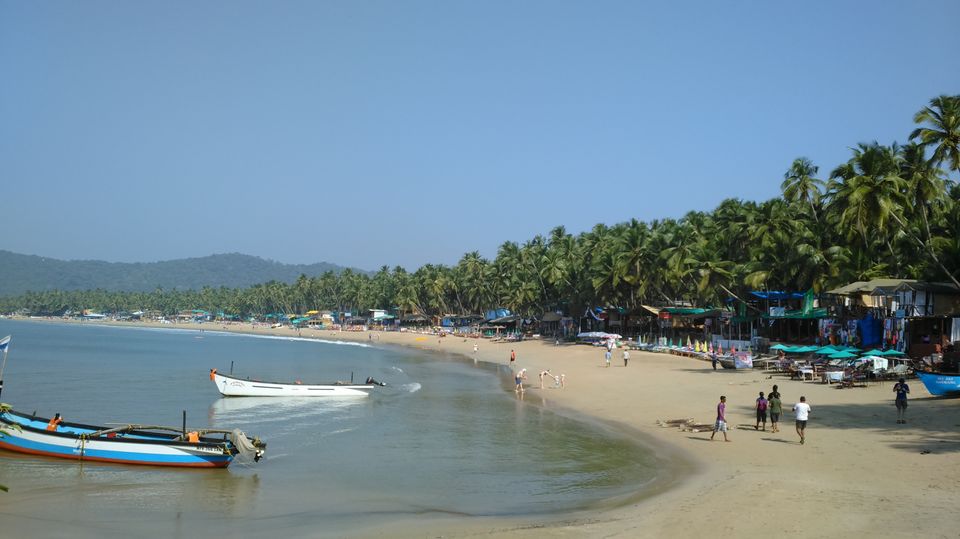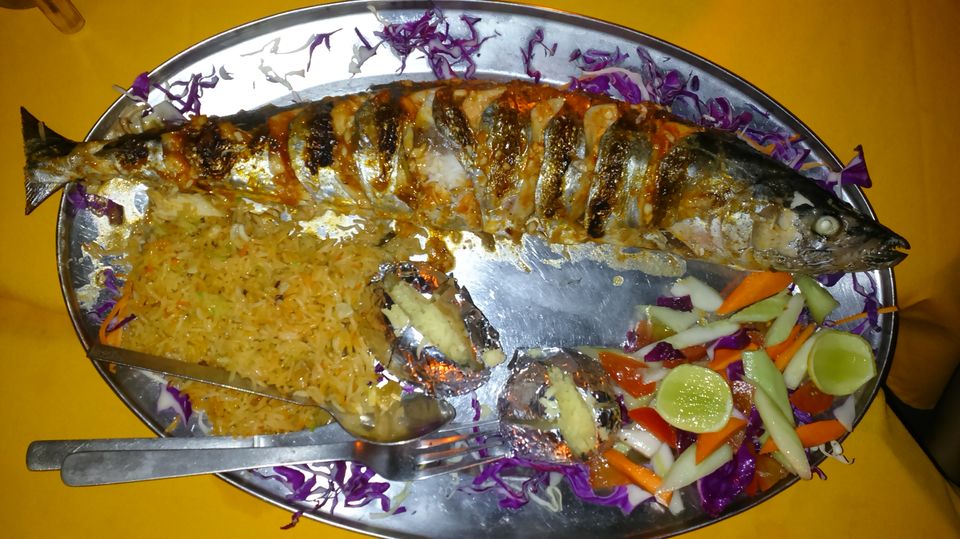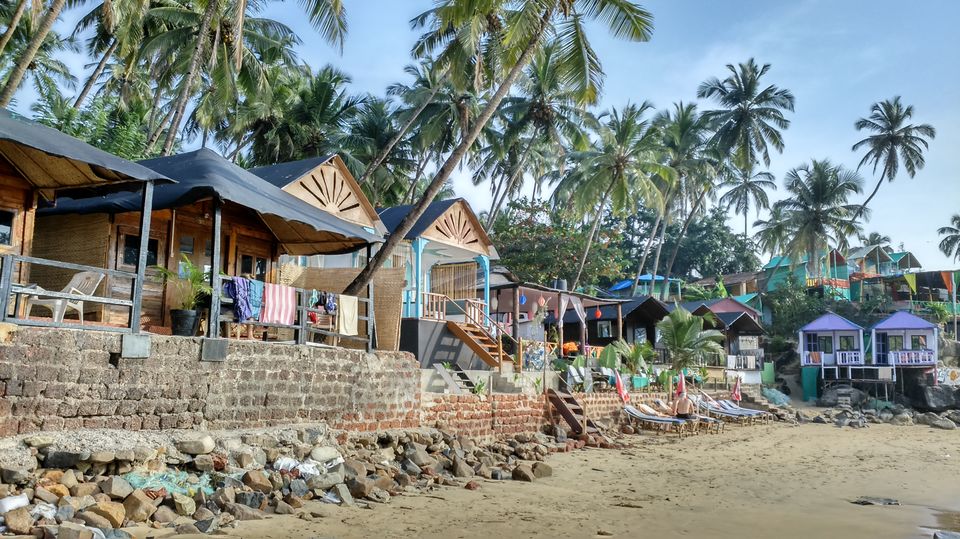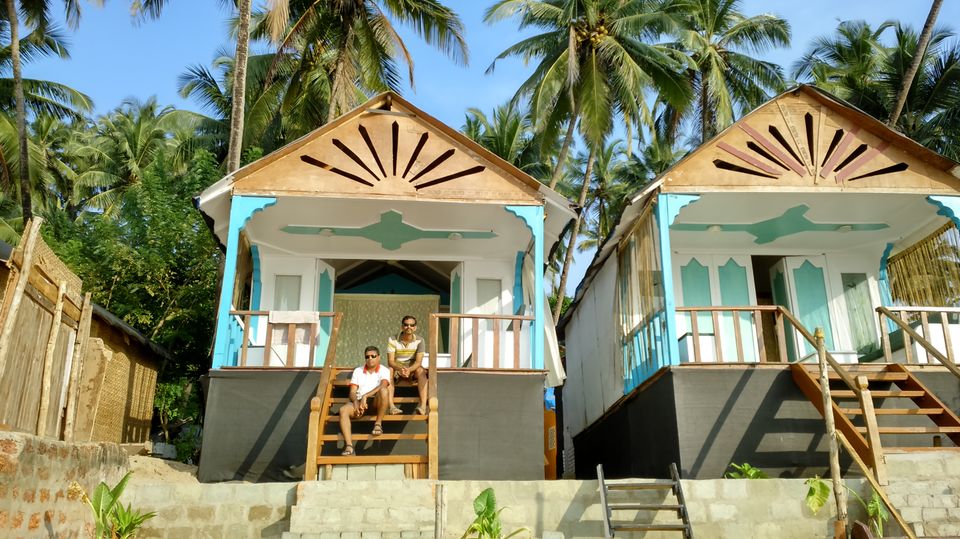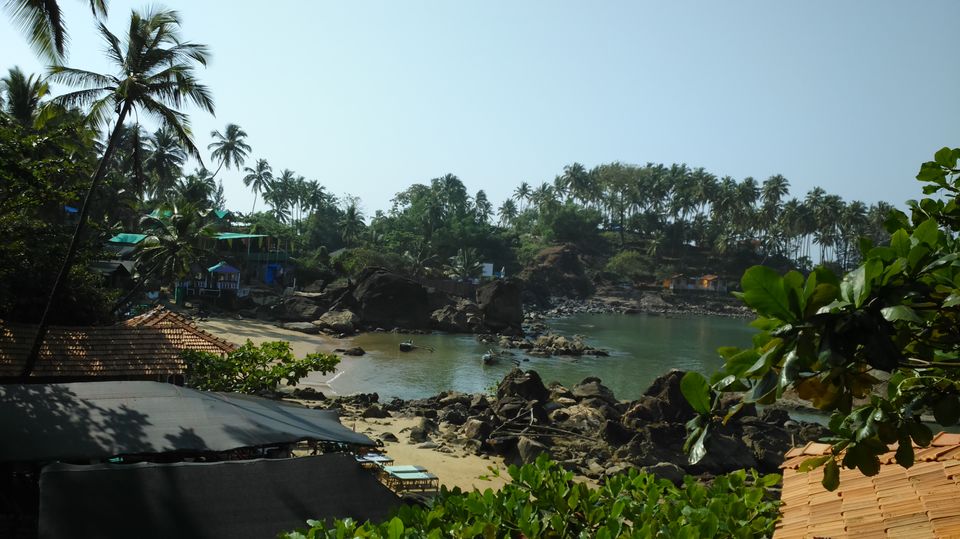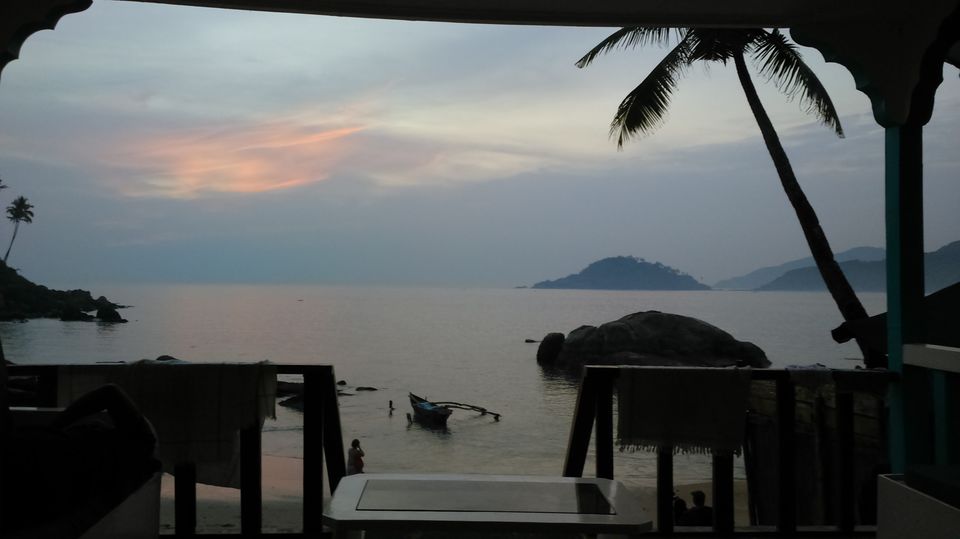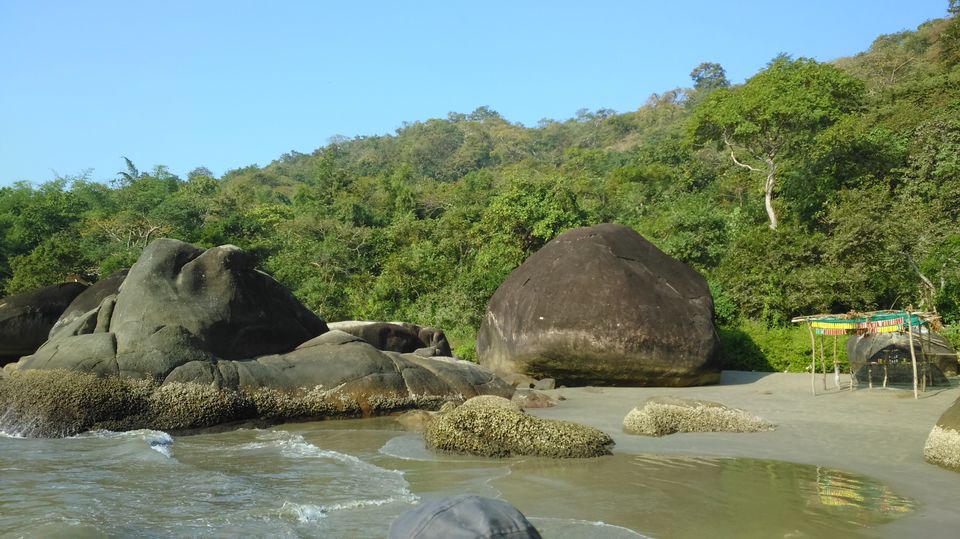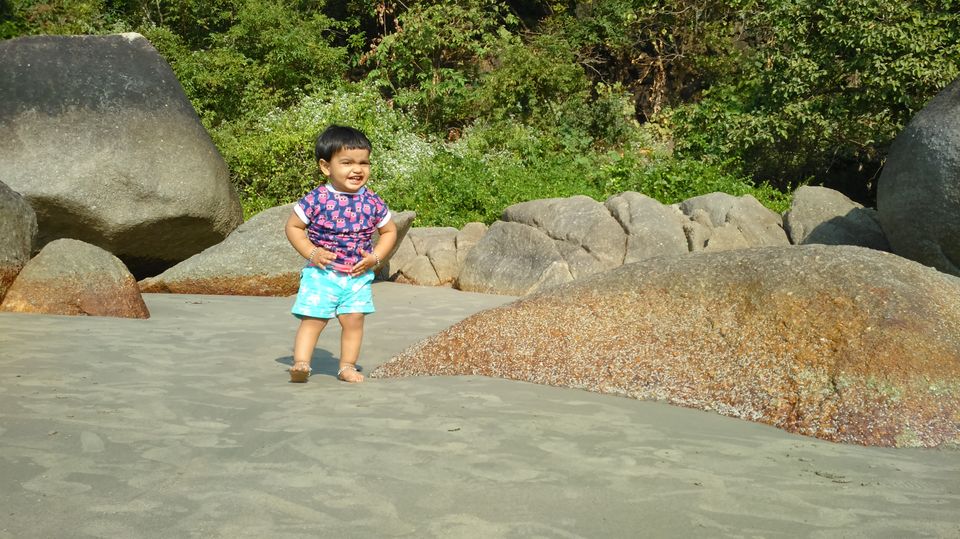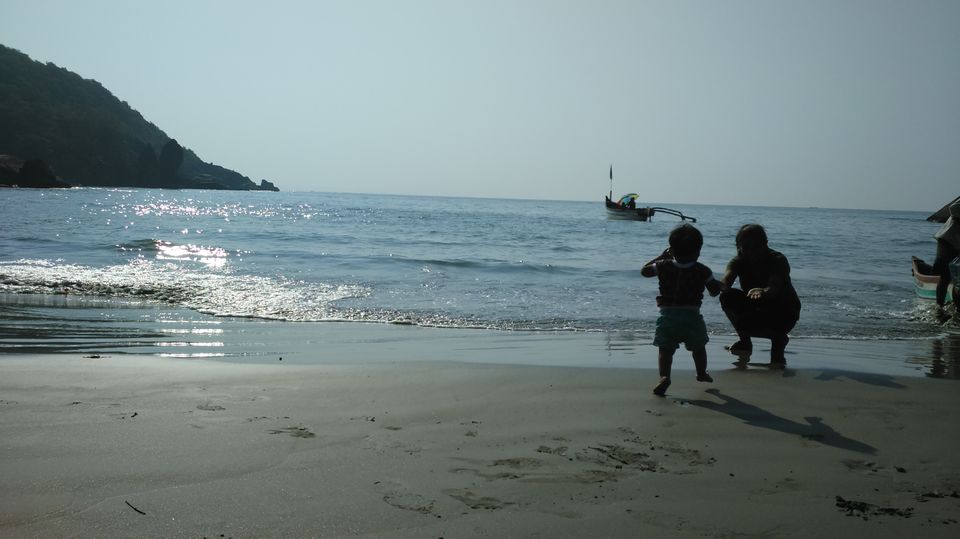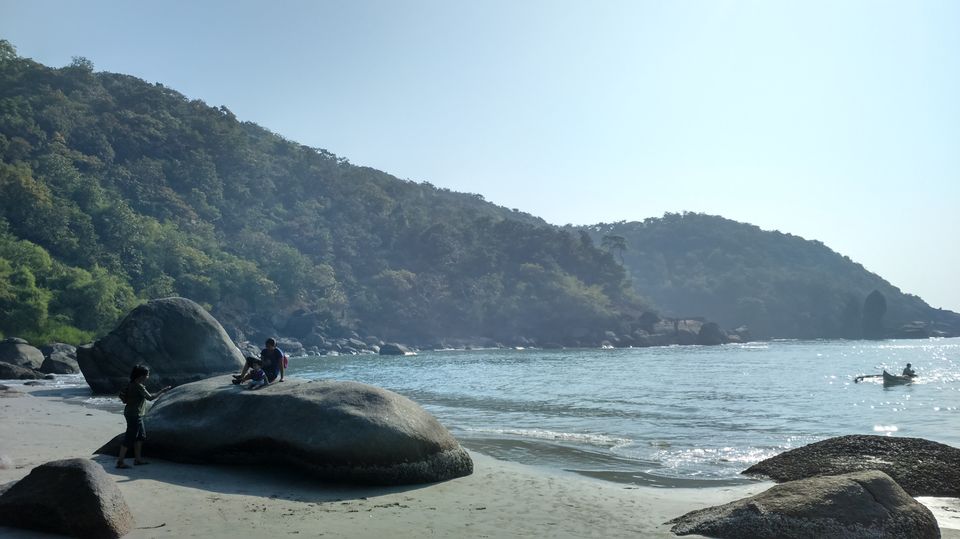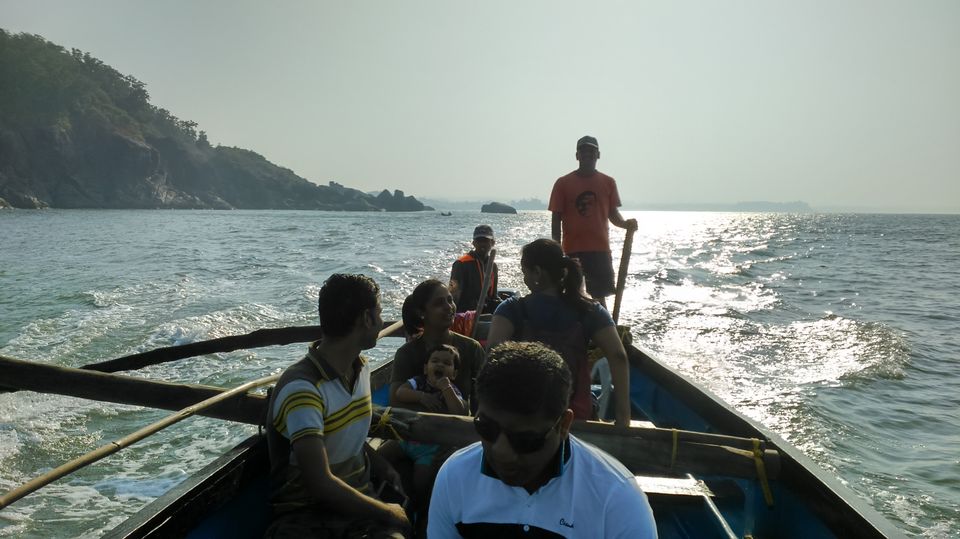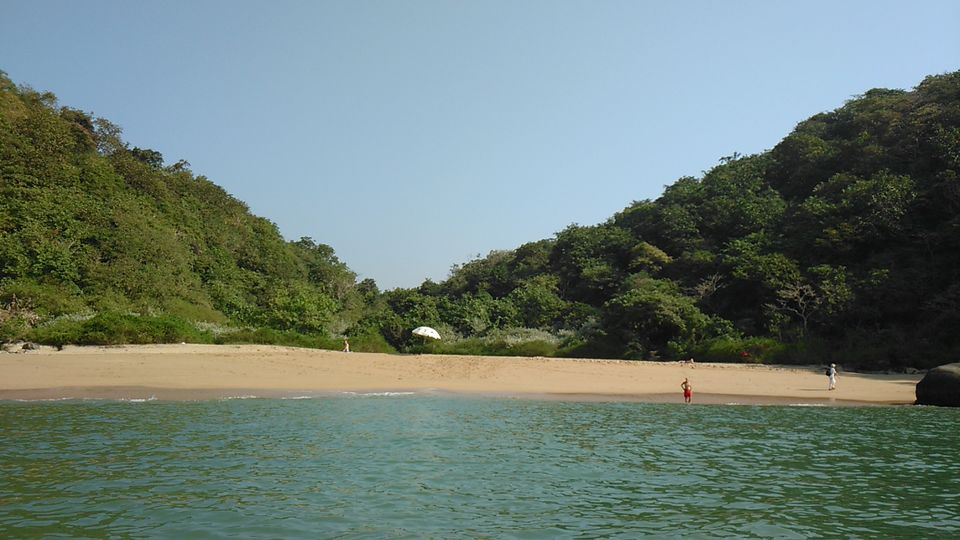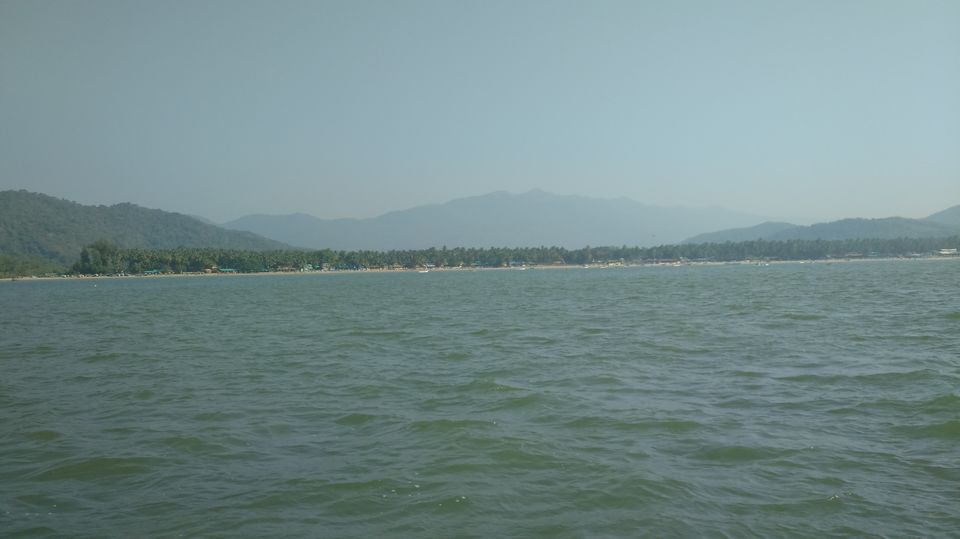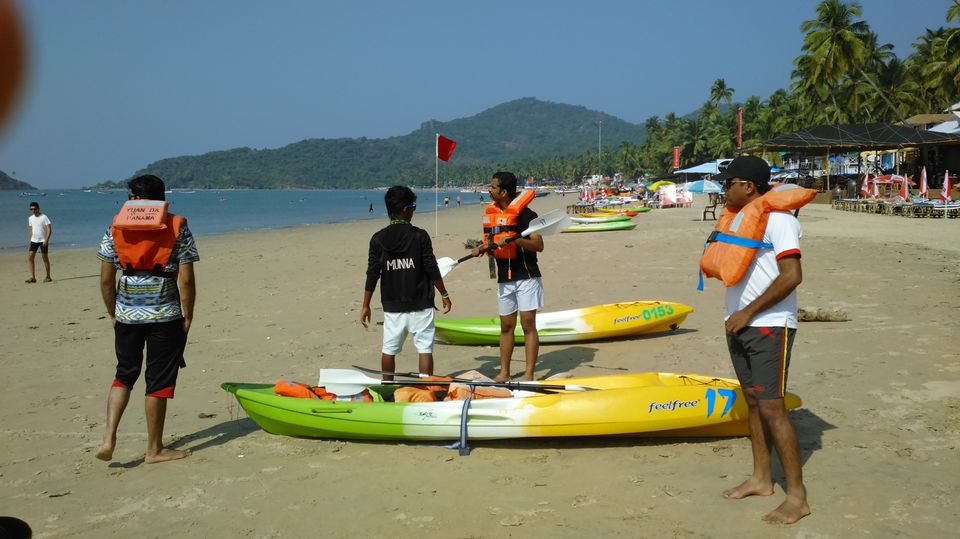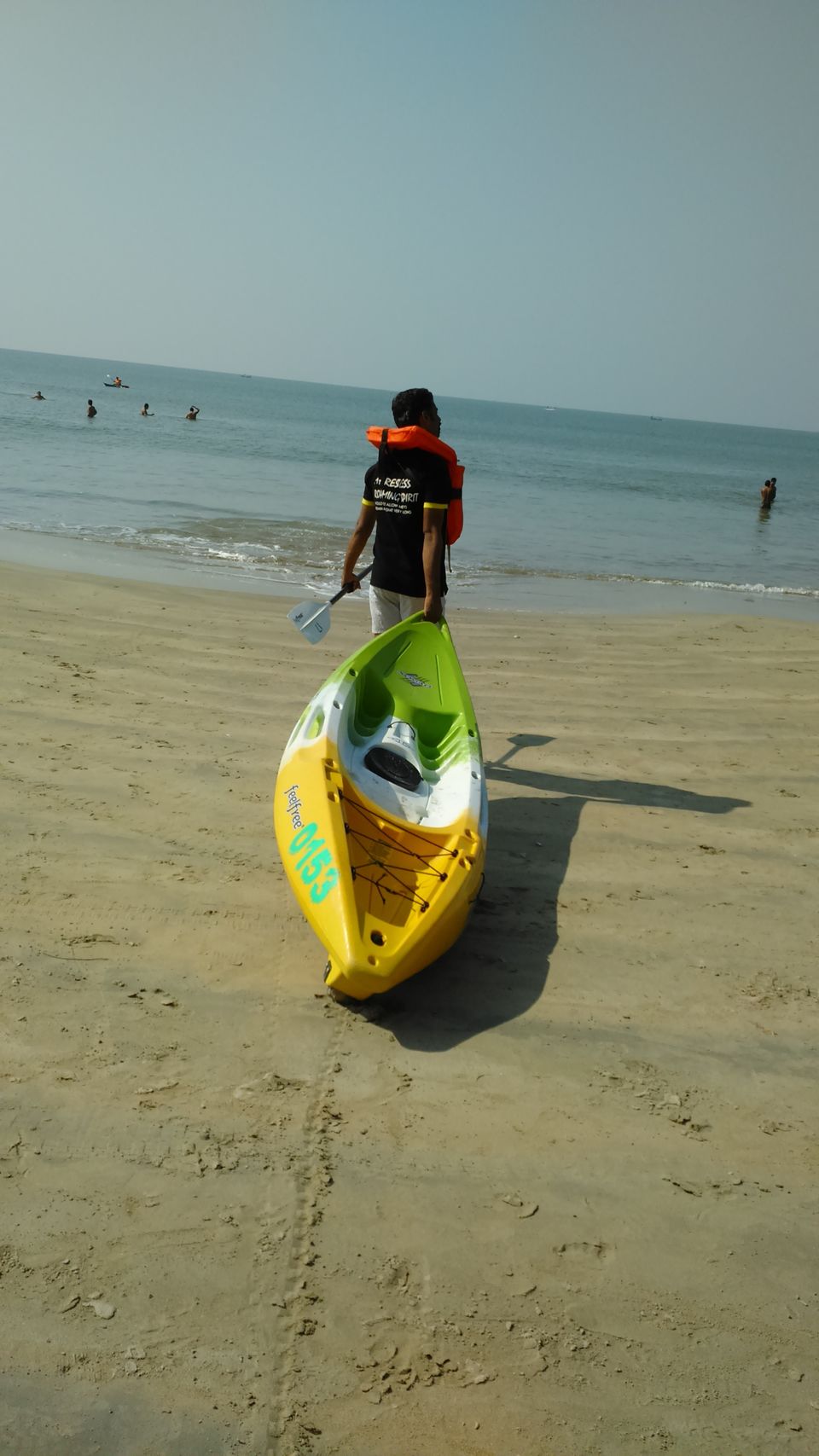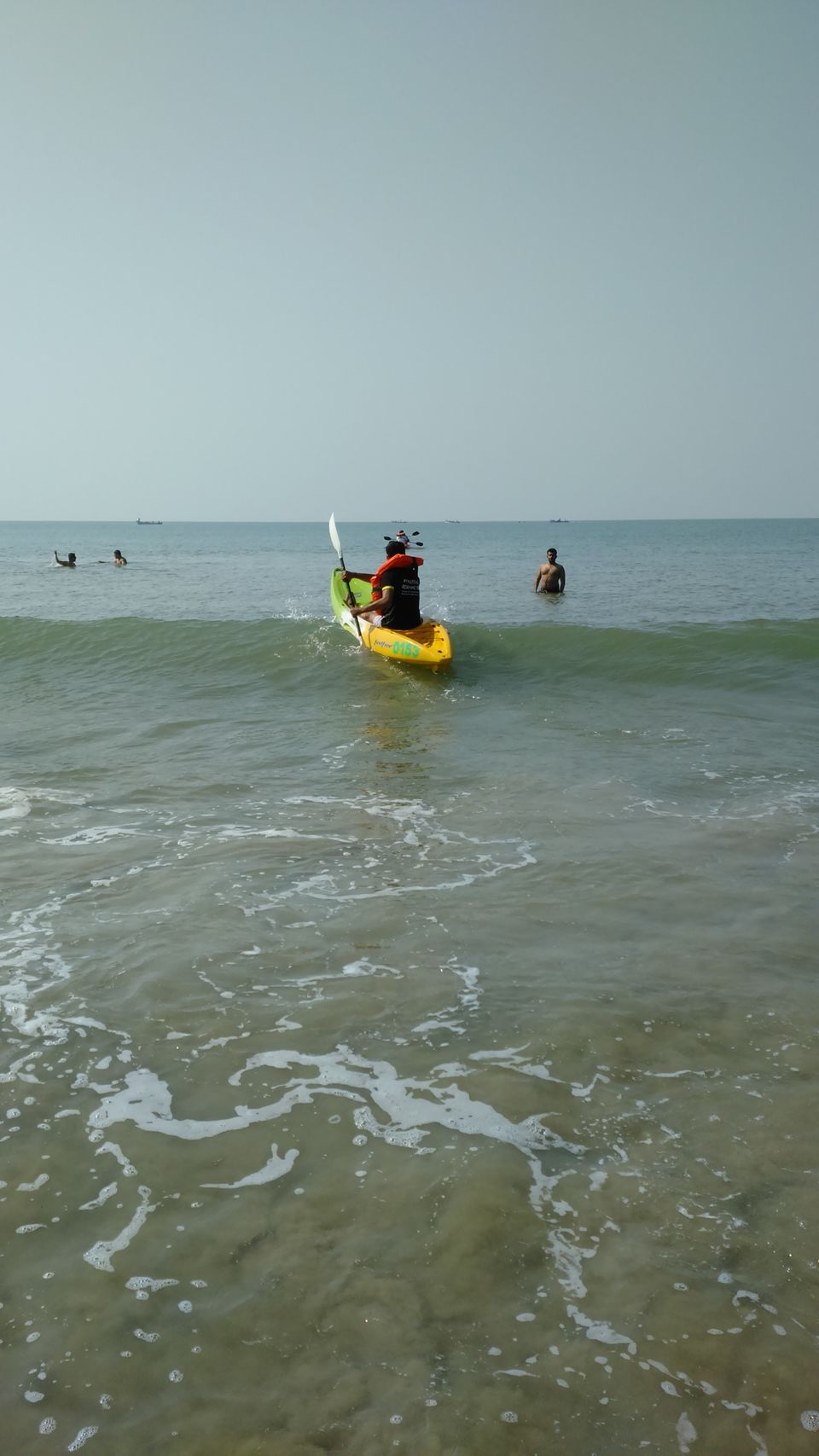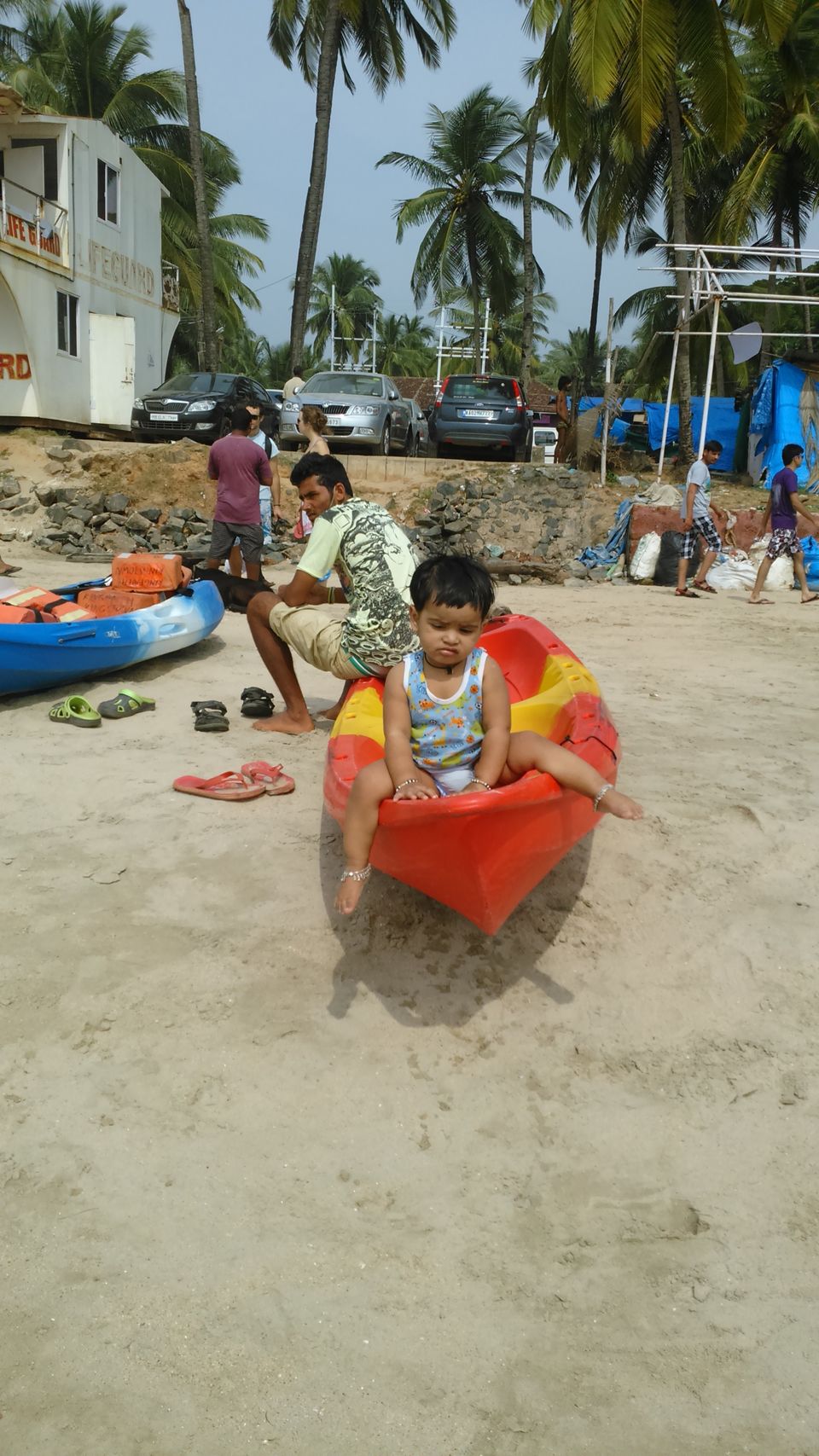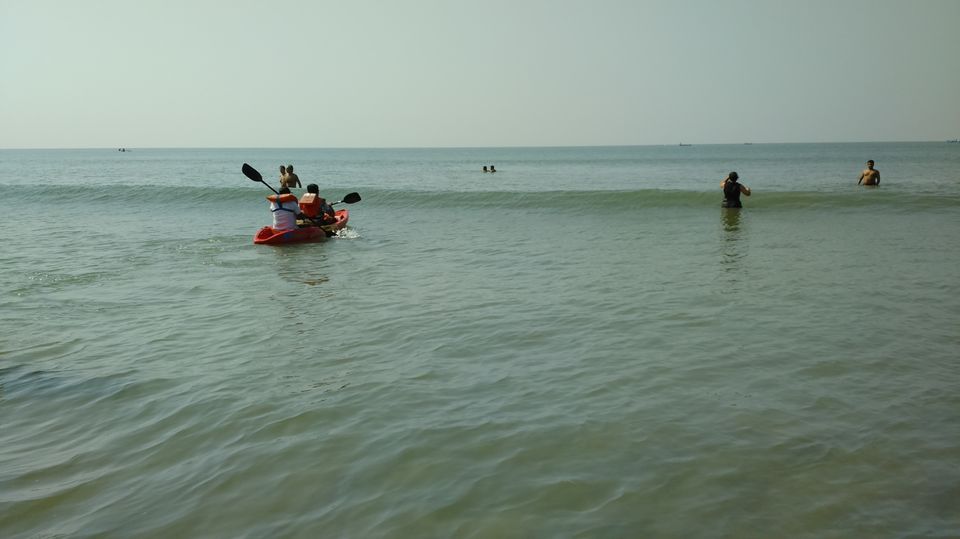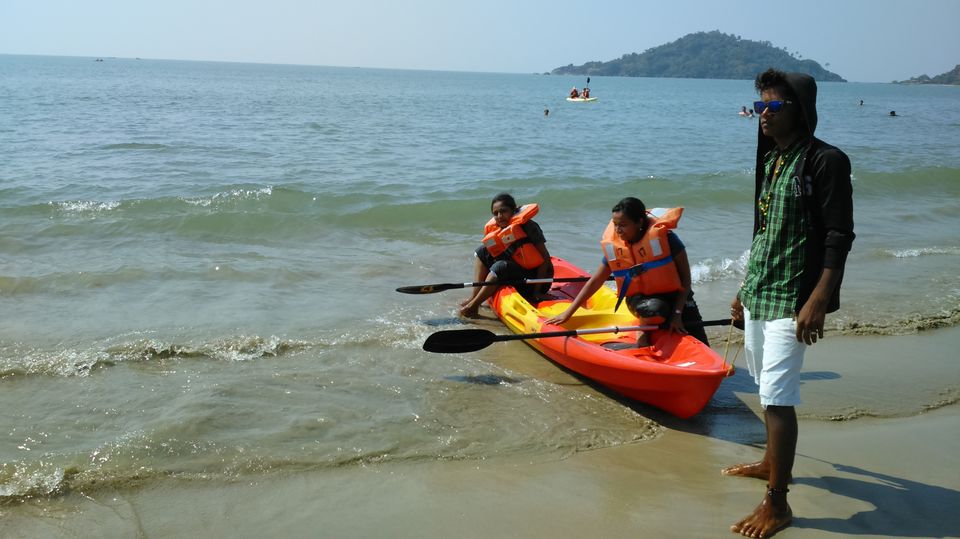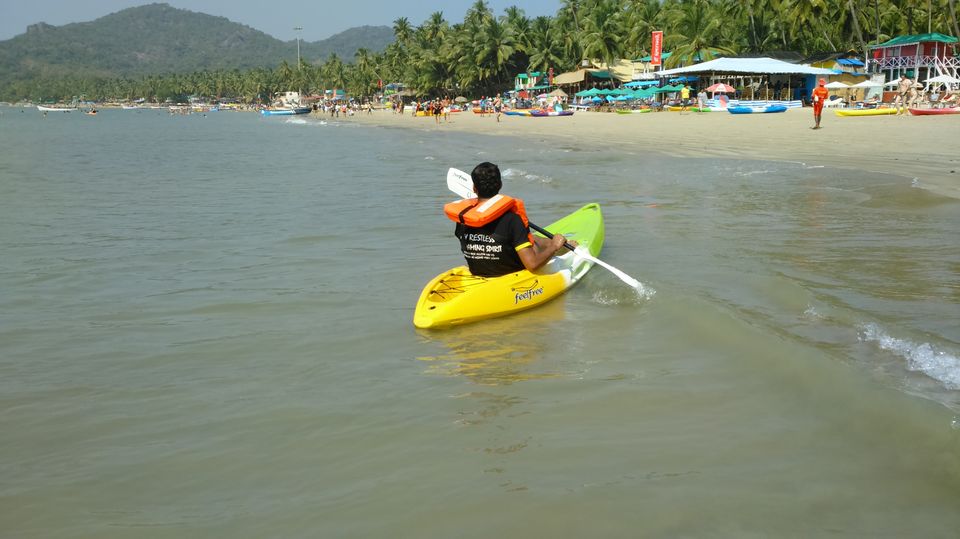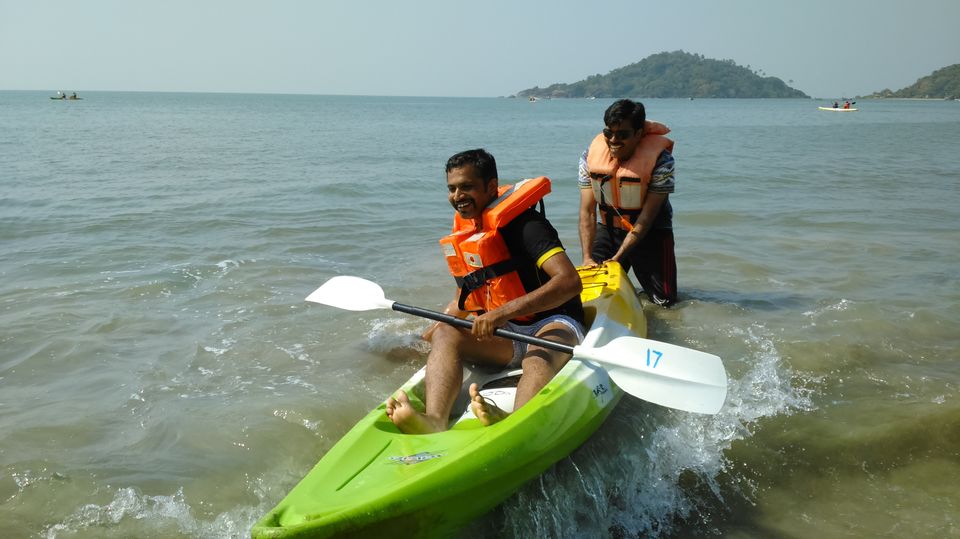 It was going to be a long weekend on Christmas and we planned to celebrate it in Goa. This time we decided to explore South Goa; a little away from hustle & bustle of Calangute and Bagha beaches.
We started from Pune on 24th December evening, and the plan was to reach at Kolhapur for dinner and stay there. It's our usual plan as it lets us enjoy yummy Kolhapuri Thali and also covers up half the distance. We had our dinner at Hotel Parakh and stayed at a Lodge Indira Sagar.
On 25th early morning we left from Kolhapur and the plan was to spend evening of 25th December at Calangute. We reached Mapusa around noon and did the lunch at Hotel Ruchira. It's a famous restaurant in Mapusa market area and with this our sea food feast began..
After lunch the next task was to find a hotel. As always, we had done no prior bookings. Yes you read it correct; no pre-booking of hotel in Goa in Christmas time and that too with family around!!! This wasn't our first time to do so and we got a good hotel named 'City Hotel' after some search. We took some rest and then got ready to go and enjoy the happening atmosphere at Calangute and chill out.
For dinner we went to 'Ritz Classic', a famous restaurant in Panjim. The crab curry of this restaurant is yummy and also the other sea food.
Next day morning we took breakfast in a nearby restaurant and left for Palolem beach, south Goa. The roads in south Goa are beautiful and I enjoyed driving through these. In the afternoon we reached at Palolem beach and we had a leisurely lunch at the restaurant set up along the beach. There were hotels and huts all along the beach and we just fell in love of this place. It took us quite some time to find out the hut style accommodation but what we got was worth those efforts. The view from our room was magnificent and the seashore was right in front of us!!!
We spent the whole evening roaming along the beach and partying. While walking along, we came across a restaurant that had set up barbeque at the beach and they were preparing the food right in front of us!! We planned our dinner at this place and chose the fish to be prepared for us. The King Fish was tasty. After dinner we spent a lovely time sitting at the hut, enjoying pleasant wind with sounds of waves and having chitchat.
On a pleasant Saturday morning, we went for a boat ride for sighting dolphins and visit Honeymoon beach and Butterfly beach. After reaching in the plain sea, we stopped the boat, put the engine off and waited for few minutes... Yaayy!!! We could spot 2-3 dolphins swimming just few meters away. Honeymoon beach and Butterfly beach are surrounded by mountains and hence separated from Palolem beach. We spent a quiet time here as there was almost no one except us. My niece enjoyed playing in the sand and silent waves.
Now comes the adventurous part!!! After this lovely boat ride, we were up for the Kayaking... the life jackets were put on and the instructions given; we took our Kayak into the sea... Being good swimmers we had no worries in doing this adventure. It's difficult to pass the waves near beach and get into the plain water.. Keeping the kayak steady we enjoyed wandering in the sea on our own. The trick was to stroke paddle blade in the water on the left side to turn the Kayak to left and vice versa. I and Shraddha were in one Kayak so the co-ordination of strokes was needed and learning that was so much fun!!! Having a fun-filled exciting ride in the Kayak we did not realize that we went far away from the beach. We took a break and enjoyed sitting in Kayak stand still in the plain water. After 5 minutes, we turned around and started kayaking towards beach. To our surprise, all the hotels were looking same and there were 4-5 red flags. When we hit the beach, we realized that we have missed the point at the beach from where we started. No worries said we; and immediately we took our Kayak back into the water. We kept paddling along the coast and after some time we could spot the Hotel where we had to land. The experience of Kayaking was just amazing!!!
After this joyful kayaking, we had our lunch and packed our bags to leave for the return journey. The plan was to get out of Goa and stay at Sawantwadi which will cover some distance from the next day. When we reached Sawantwadi it was around 7 in the evening and there was some event going on. The hotels at the main road were full so we had to take little more efforts to find an accommodation.
It was lazy Sunday morning and we started around 11 am after having breakfast. Now the target was to end our trip with the Kolhapuri Thali at our favourite hotel Parakh at Kolhapur. We made it just in time to get the lunch there. The journey from there on till Pune was boring enough due to traffic and the traffic went on increasing as we were getting closer to Pune. The interview of Amitabh Bachchan on radio helped us pass that time in the car and our journey ended on a happy note!!
I suggest to do prior bookings of hotels if you want to stay near the beach or near to the happening places during peak season. If you want to enjoy the classy Goa then the best time to visit is during December, Chrismas & New year's time. For enjoying silent side of it, visit in monsoons i.e. in August - September. Any season is good season for Goa lovers like us!!
There are 2 check posts of Maharashtra Police and 2 check posts of Goa Police. Please make sure to keep all documents to have a trouble free journey. Maharashtra Police checks the vehicles coming from Goa for stocks of liquors; so if you are planning to buy some, don't buy in bulk.
While in Goa please follow traffic rules & speed limits. The traffic here flows smoothly & in discipline; I have hardly seen any traffic jam here.
Route Taken: Total 1050 Kms appx.
Pune – Kolhapur – Nipani – Right turn @ Hotel Goa Ves – Ajara – Amboli – Sawantwadi – Connect to Bombay Goa Highway – Mapusa – Panjim – Margao – Palolem - Sawantwadi - Amboli - Kolhapur - Pune
Frequent Searches Leading To This Page:-
kolhapur most visiting places, kolhapur visiting places images, unknown places in kolhapur, kolhapur romantic places, places to visit on the way to kolhapur, kolhapur tamil nadu tourism