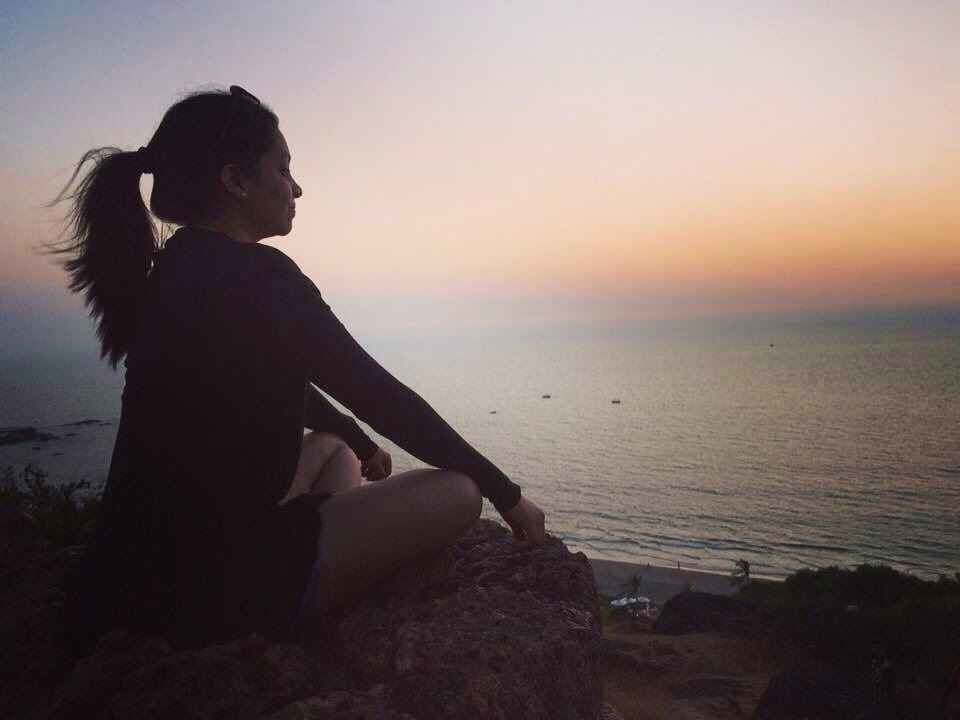 Want a break from the daily busy routine and just throw that stress away within you, then do it by visiting SOUTH GOA!!
A place where nobody will ask you "How IS LIFE" Infact, this is the place where you will get to know that "THIS IS LIFE".
So this is a story of me and my gals who were lucky enough to travel in 2020 which was BC(Before corona) Feb 2020 to the most loved place GOA!!
We have been to some of the most beautiful beaches in Kerala, Zambia, but nothing can match the charm of sunbathed Goa beaches. Unlike everyone who come goa for the nightlife, we were more into loving our peace, our "Me time" rather it was "Our Time". Just US and the sound of the waves with the beautiful sunset of Palolem Beach, Patnem beach, Colva, Varca, Butterfly are some of the popular beaches in South goa. Palolem is famous for beautiful sunsets, and its white sand. Patnem beach is a little slice of Paradise, known for its peacefulness and beauty as well as the seafood that is available in the area. Butterfly beach for exotic butterflies and gold fishes.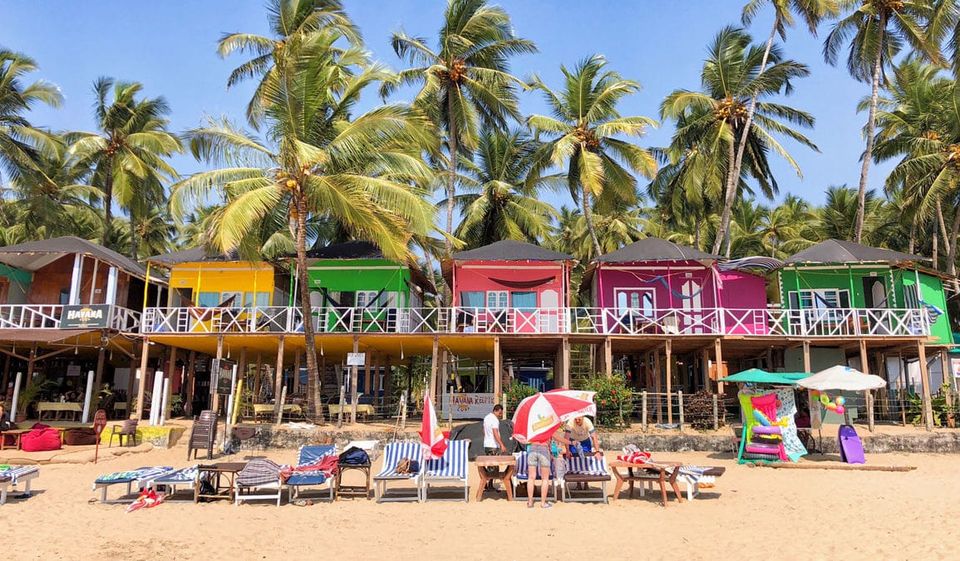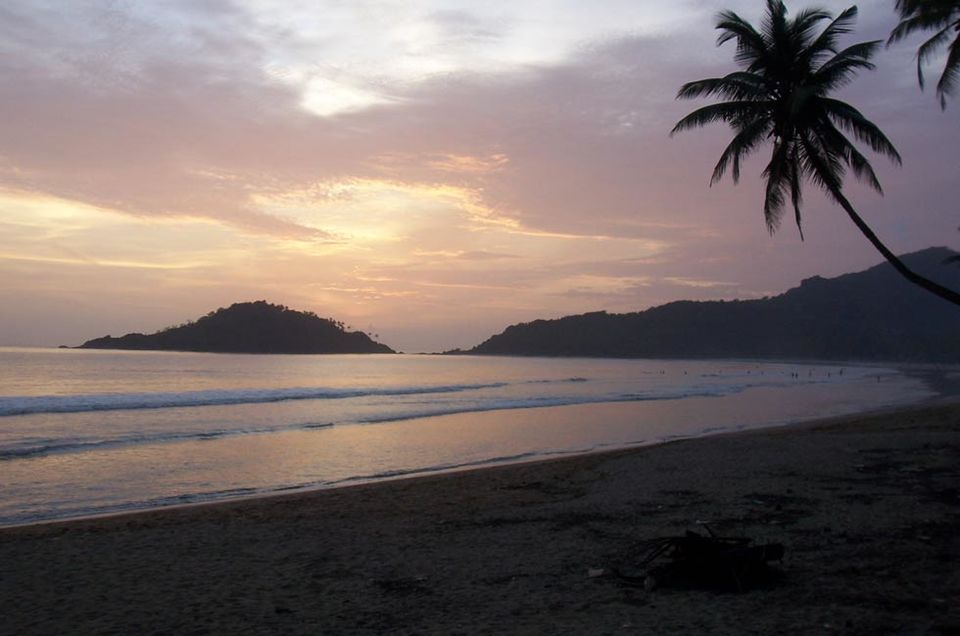 STAY:
We stayed in a cottage called cafe blu high rise sea front. This cottage is located on one of the best beaches in Goa known as Palolem. The room has a view of the sunset and is located on the 1st floor. I highly recommend this place as it has a friendly ambience, proximity to the beach & excellent service. After a tiring journey we were warmly greeted and check into our home for a few days. The cottage comes with clean interiors & modern fixtures. The room is equipped with both AC & Fan, table & with two chairs and some wardrobe apart from the doubled bed itself and of course WIFI. There is also a restaurant which is located at ground floor. They have bean bags placed in the balcony where you can sit , relax & enjoy a drink or CHAI if you are a tea lover as the sun goes down.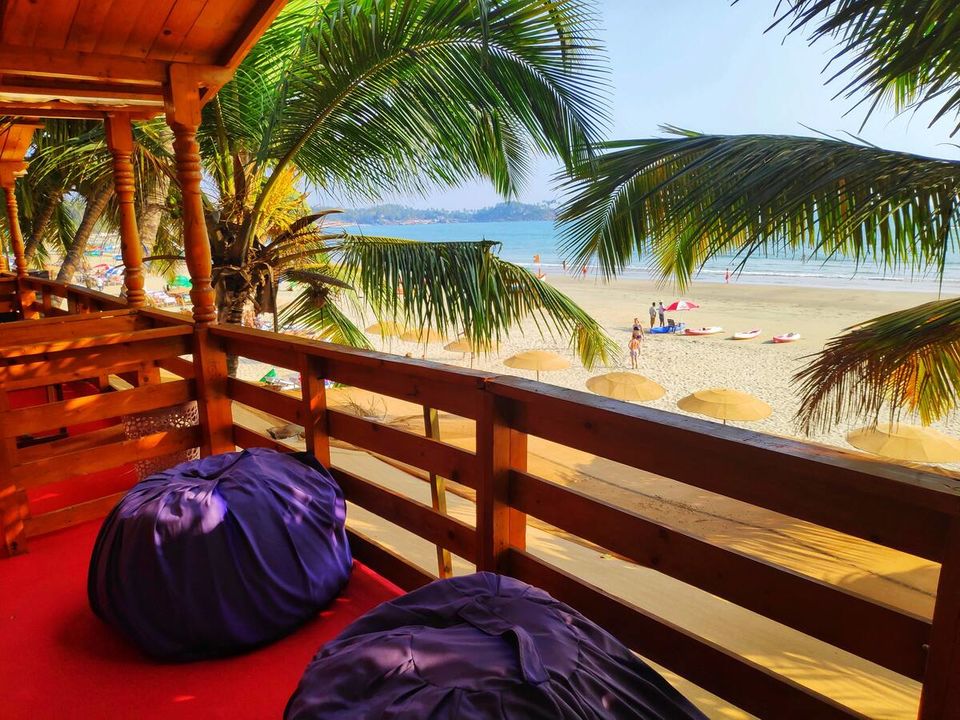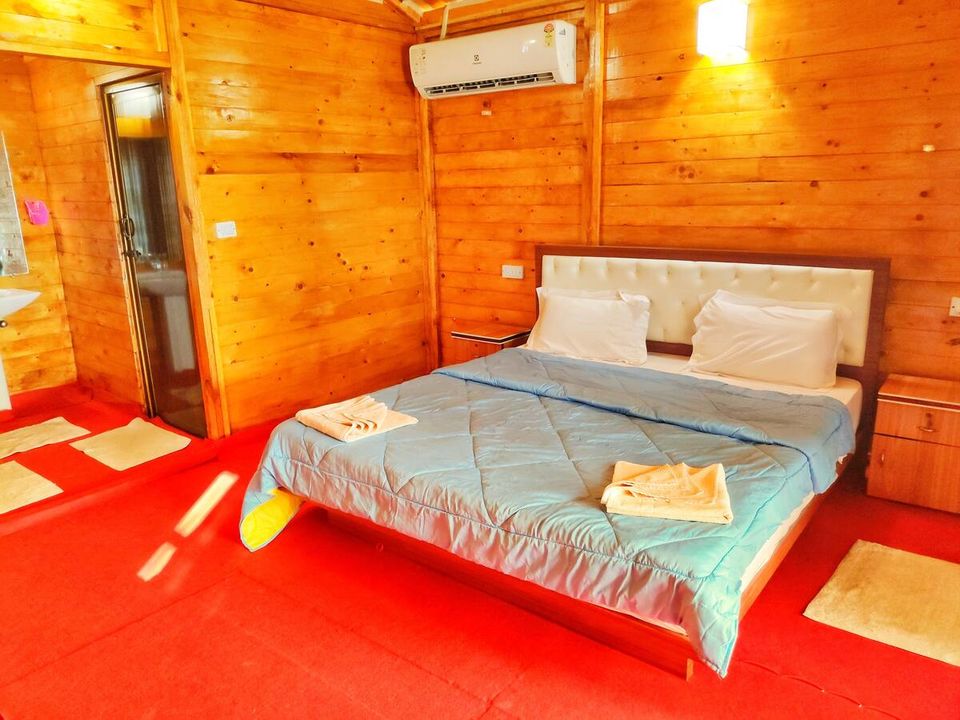 FOOD:
Goa cuisine consists of regional foods popular in Goa. Rice, seafood, coconut, vegetables, meat , pork and local spices are some of the main ingredients in Goan cuisine. Goan food is considered incomplete without fish.
Seafood: The cuisine is mostly seafood-based, the staple foods are rice and fish. Prawns is mostly loved in goa. Also crabs, tiger prawns, lobster, squids and mussels have different fan base. We tried different restaurants in Palolem.
Dropadi Restro:- It is located on Palolem beach famous for Fish. U can choose your kind of fish and the size is shown to you prior eating. Also you can ask the chef to cook your style of curry with the same.
Magic Italy:- If you are missing Pizza you are at the right place. They make it front of you according to your favourite toppings and taste.
Fishermen's local Restaurant:- This is one local and must visit place in canacona main road, it serves the best fish thali and local booze of your choice.
Art Restaurant:- Just like its name its unique and a beautiful place to visit with great ambience, food, music and wine.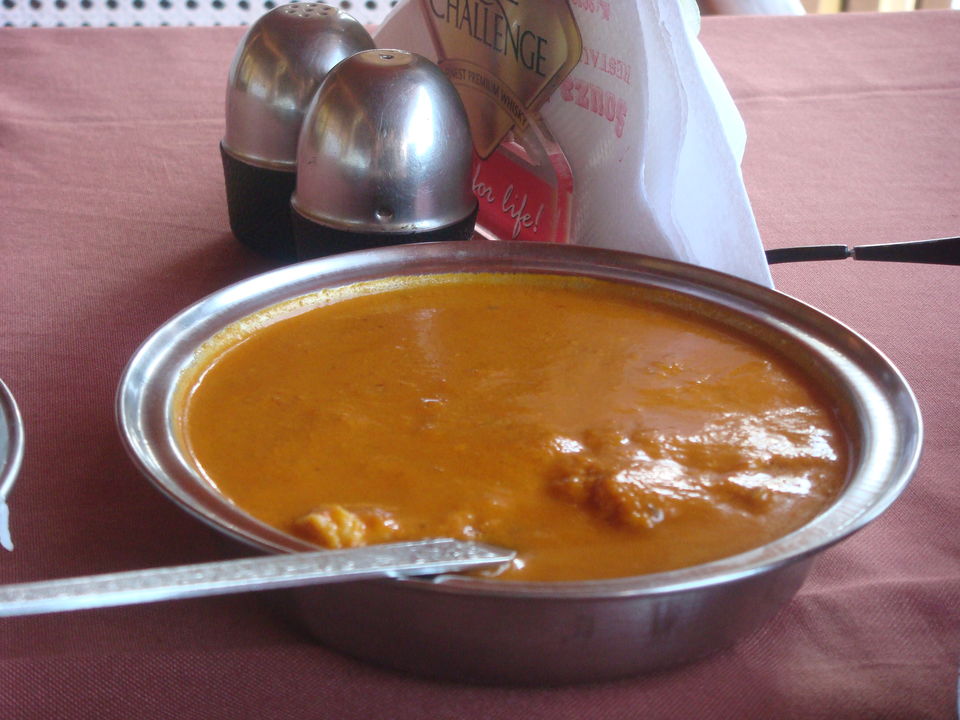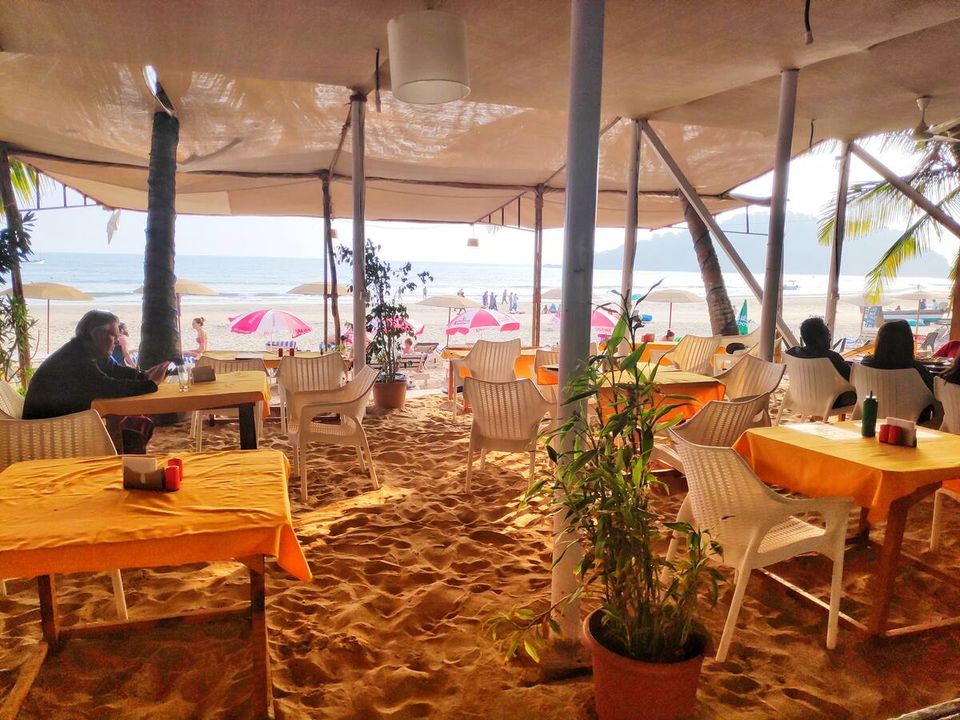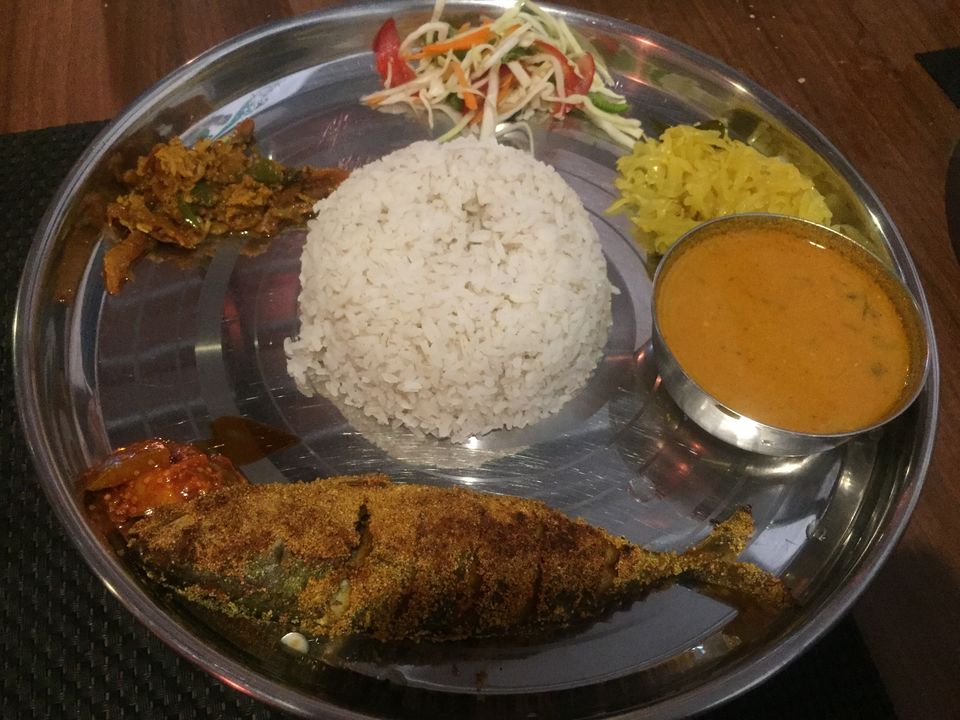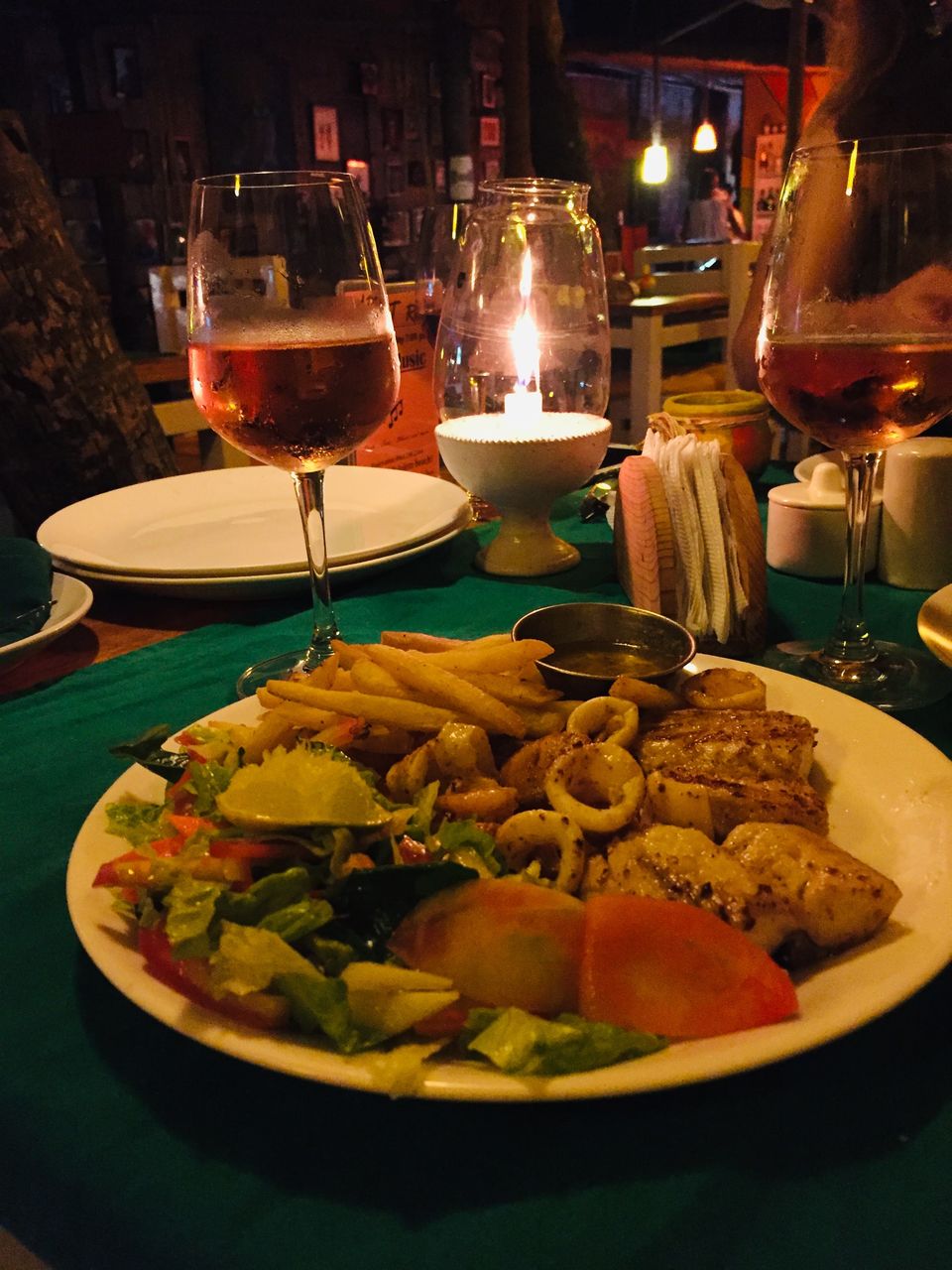 Places to visit:-
Butterfly beach: Beautiful beach with clear water. Make sure to eat well before the boat ride as its a bit rough and also wear comfortable clothes as they tend to get wet with the spray of the water. It looks like a butterfly.
Go for a boat ride with local boat owners with a price of 800 for 2 but which can be bargained accordingly but the ride is worth it.
Honeymoon Beach: It is a small beach isolated where no one stays. There is rock formation which looks like a tortoise. You can also see dolphins if you are lucky enough in your boat ride.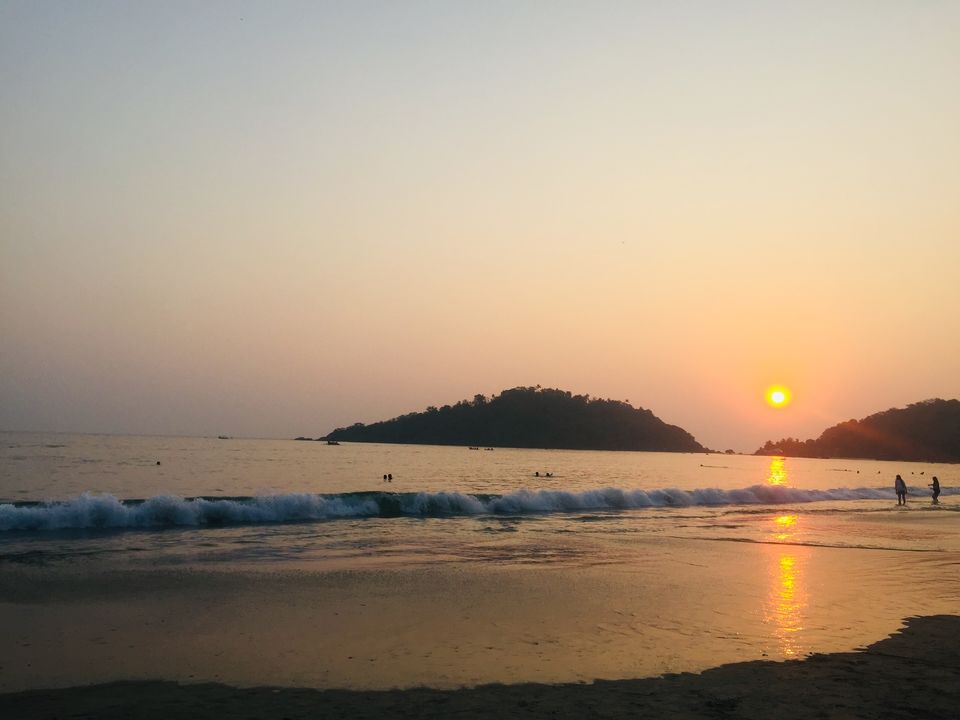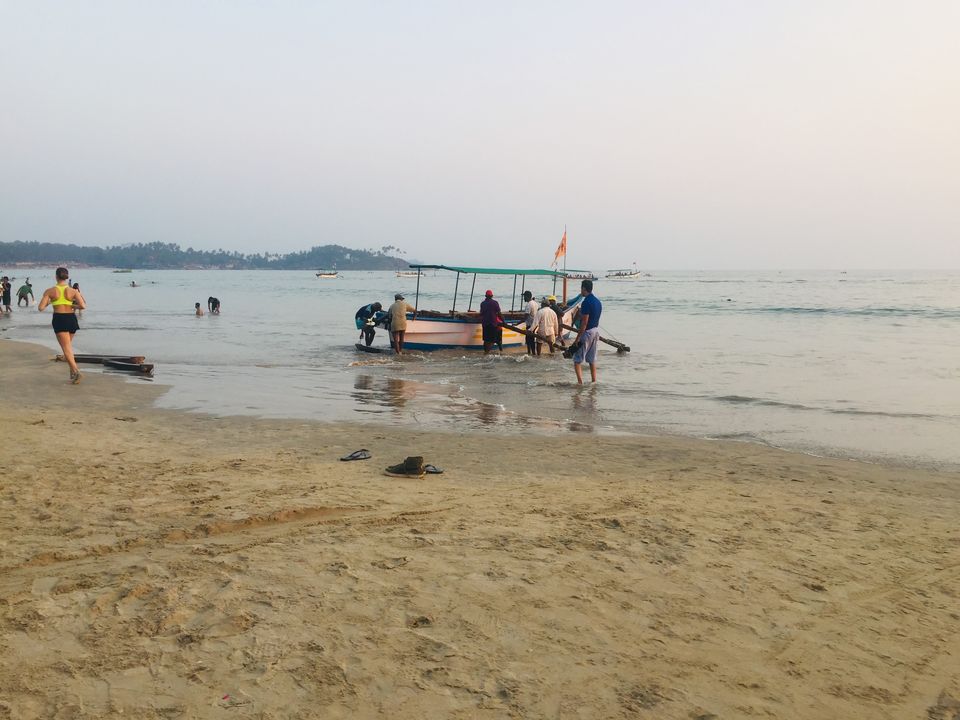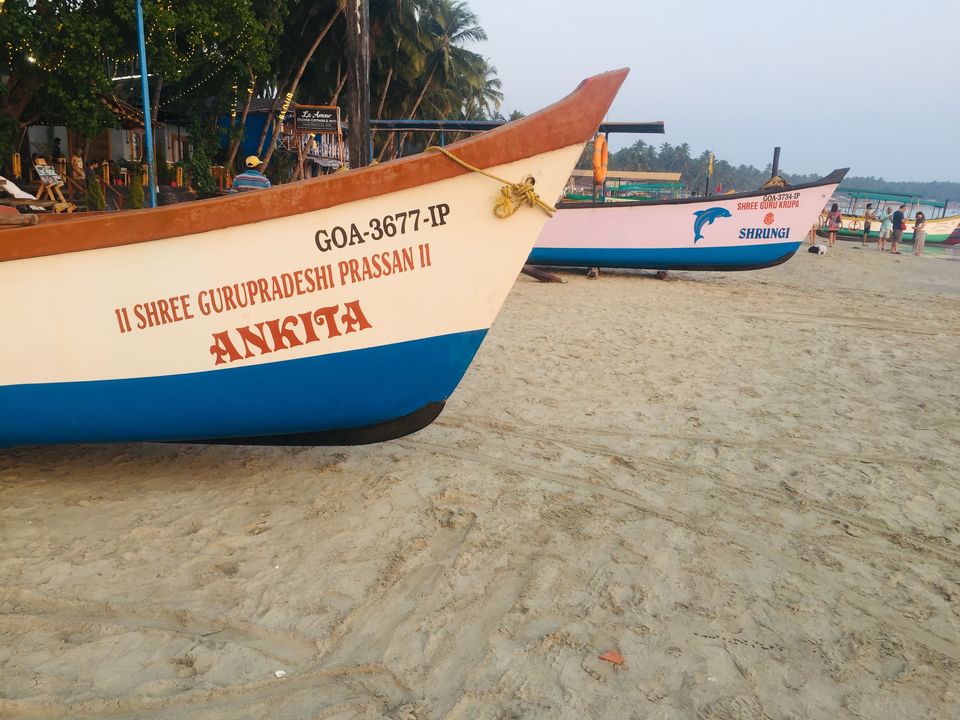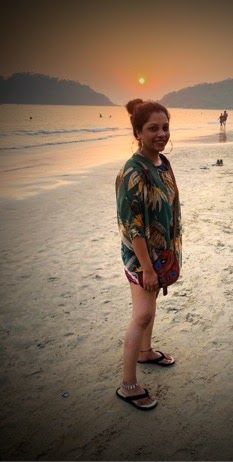 When to travel:-
Mid-November to Mid-February: This is the perfect time to relax on the beaches and for other outdoor activities in Goa. December is the time when Goa witnesses one of its most popular festivals, Sunburn, besides extensive Christmas and New Year celebrations and is home to lakhs of visitors from across the world. You might want to book your flights/hotels in advance since this is the peak season and prices go way higher than you would imagine.
March to May: This is the season when the temperature rises, the sea becomes rougher and the weather turns hot and humid. The good thing is that Goa is not too crowded during this time. However, the prices of hotels and home stays become way too reasonable in case you want to visit Goa for a three-to-four day break with your beloved, looking for peace and calm.
Mid-June to October: There are parties across the length and breadth of Goa to welcome the rains that hit Goa during this time. If you love the monsoon and the lush green countryside that the Rain Gods turn Goa into, July to September is a great time to visit. The festival of Sao-Joao (fertility feast of Saint John the Baptist) is also held in June. It's an interesting event where men jump into wells that are overflowing to fetch bottles of the local alcohol called feni.