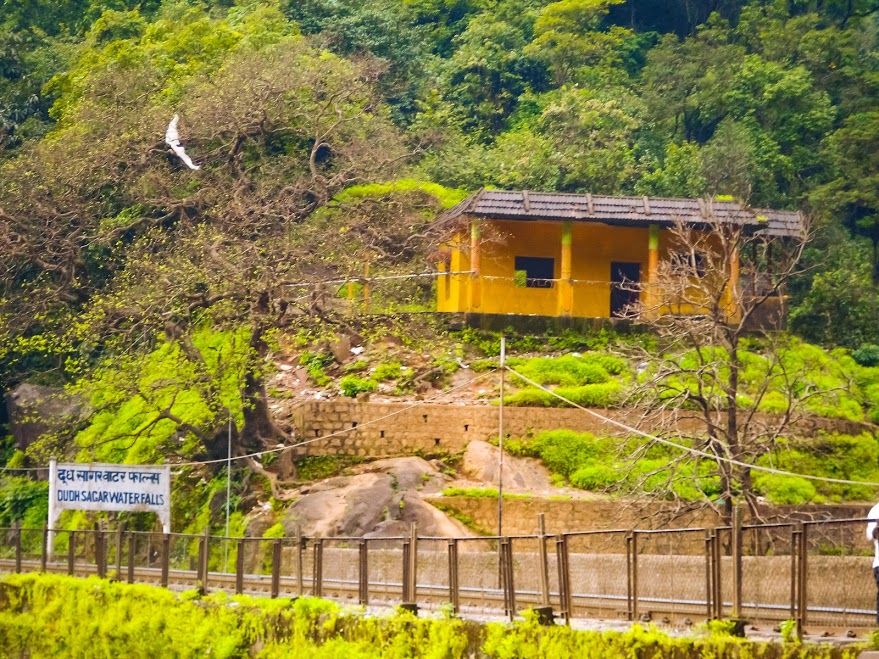 Goa is a fun place that I visit at least once a year to forget all my worries and to just feel happy. It is like a breath of fresh air for people like us who are leading a mundane life of working in 9-5 jobs and are trapped in the hustle-bustle of the big cities. Being a water sign I love water and Goa offers me the possibility to not only be close to water but have a good time too, it is such a chilled out place that you automatically forget all your problems.
Tip- if you're coming to Goa only to enjoy the beaches then stay in one of the Beach resorts like Terra perrasio, Estrella do mar or Baga beach resort which are right on the beach. We stayed in Baga beach resort which is 2 minutes walking distance from the beach and a decent property with nice breakfast. It was walking distance from Brito's, Tito's, Mambos etc.
I generally come to Goa with my friends but this time I decided to come with my family and we had such a blast. I come from an army background so it comes naturally to me to be a little adventurous but I never thought that I would have a family that loves adventure more than me.
Goa offers a lot of adventurous activities like water sports, fly boarding, scuba diving etc, but one activity that really excited us was the hike to Dudhsagar waterfall.
Not many people know about it, but if you love adventure then this is one activity that you should not miss out, another reason is that it is one of the tallest waterfalls in India ;).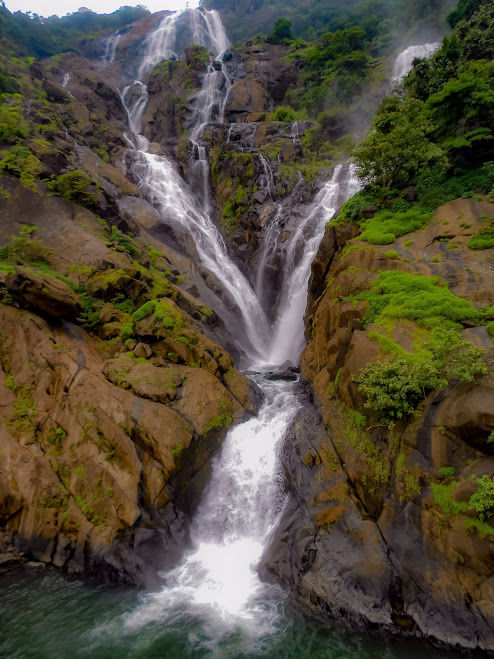 Local tourist guides in Goa can tell you how to reach the waterfall and also organize a tour for you but the tour is a bit expensive if you get it organized from them. We took all the information and decided to go on our own.
We hired a Taxi to reach the base of the waterfall in Kulem and from there we had to take jeeps or motorcycles to get to the waterfall.
We started off early around 7 a.m since it was 2 hours away from where we were staying and locals informed us that this trip takes a whole day. The waterfall is located on the Madgaon-Belagavi rail route and forms the border between Karnataka and Goa. Upon reaching Kulem we were told that Jeeps run only during peak tourist season and we were there in early October so we had to take motorcycles with expert riders. The motorcycles costed around 1000 per head which we thought were a little expensive but after seeing the dense forest and the bumpy ride that we took to reach the waterfall hike we realized that it justified the cost. The motorcyclists were well trained to drive through muddy pools and the uneven forest terrain. Initially we were quite scared since the locals told us that there are animals and snakes in the forest that could attack us but then we decided to go ahead and be a part of the adventure of a lifetime which it truly was.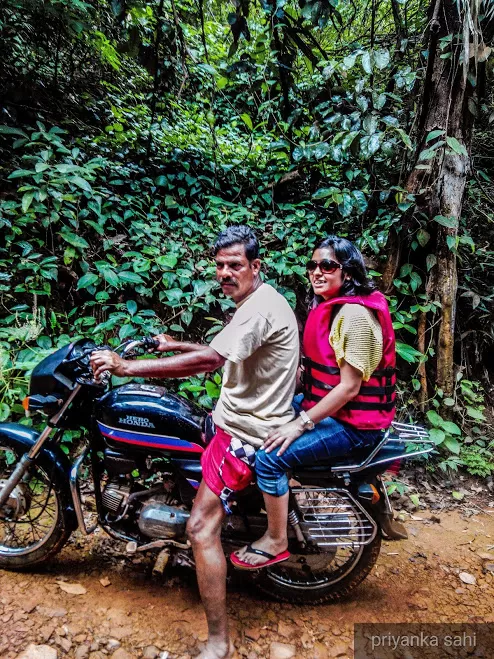 We reached the base of the waterfall after an hour of driving through the dense forest. We parked our bikes here and started our hike to the waterfall.
The guide told us to get back to the parking spot in an hour since we had to reach back Kulem (place from where we started our bike journey) before it got dark.
The hike was very steep and we had to make way through thick bushes and mud pools. It seemed as if we were a part of an army training camp. The guide who was leading our group kept on motivating us and after about an hour's hike we reached the waterfall. The view point is on a railway track and we had to walk through a dark tunnel for 5 minutes to reach the waterfall.
Upon reaching the view point we were mesmerized by the beautiful views of the waterfall. Dudhsagar as the name suggests has milky white water which falls from such a great height that to people it appears as if milk is falling. Sharukh Khan fans who have seen the movie Chennai express will love this fall as a part of the movie was shot here ;).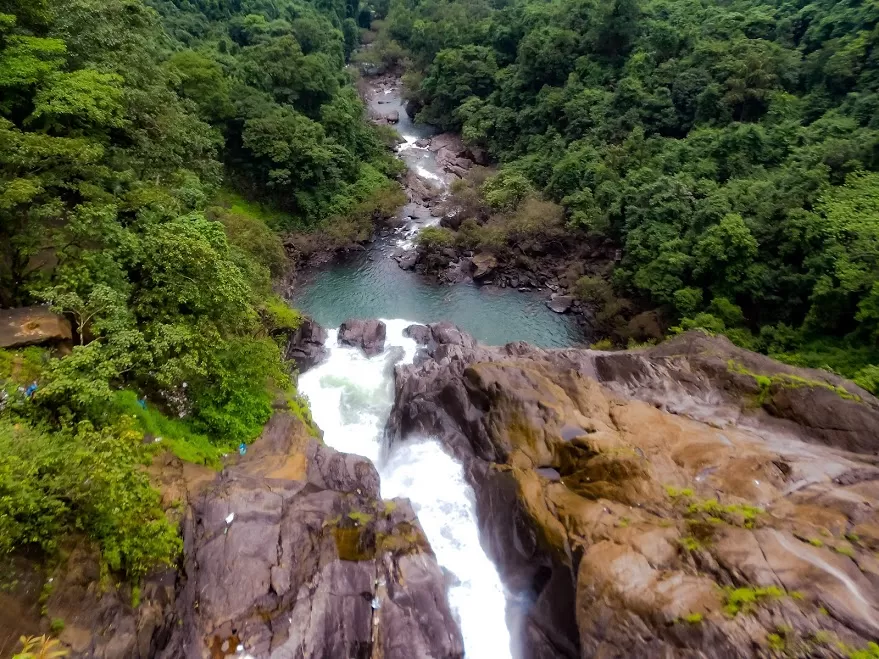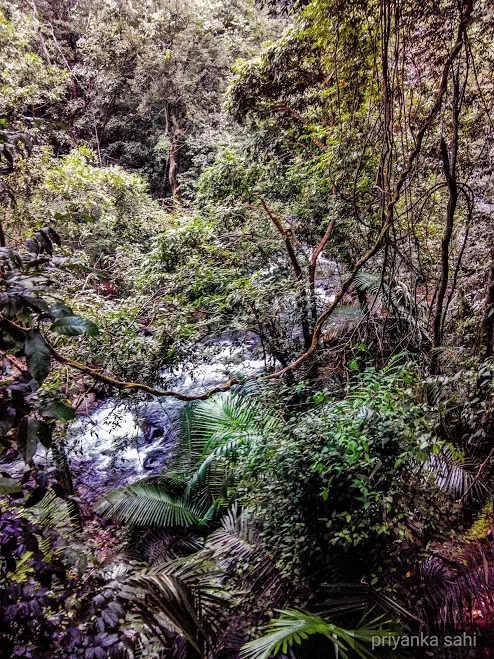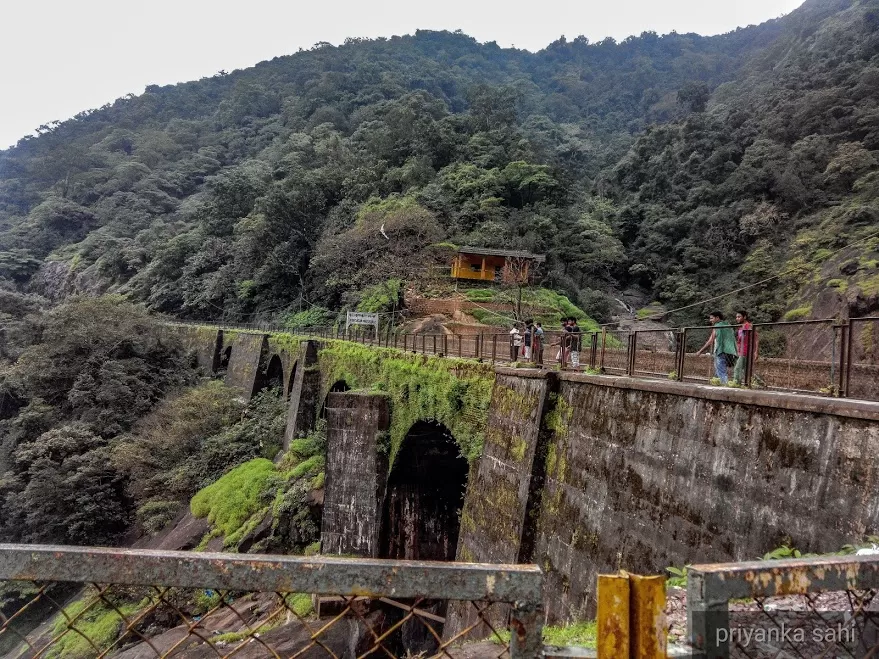 We clicked a lot of pictures and spent time just admiring the beauty of the waterfall and after an hour headed back to the point where we had parked our bikes. We reached back Kulem before sunset and on our way back the motorcycle drivers shared stories about this waterfall and about the forest, also told us some ghost stories related to this waterfall and tried their best to scare us! wink
From there we headed back to our hotel and after a nice warm bath all of us decided to just crash on the bed since we were so tired.
At dinner we kept on talking about our adventurous day and what a wonderful time all of us had exploring this waterfall. It was truly a different experience for all of us, we were scared but excited at the same time while taking this hike.
Adventure lovers should definitely try this hike and go during the peak season so that you can take the jeep safari which is better and safer than the motorcycle ride.
#offbeatgoa #doodhsagar