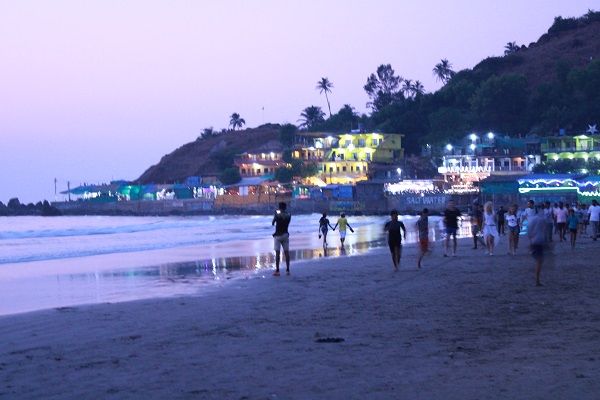 GOA- a place where people does not hope, wish or dream to visit rather fantasize to visit. From middle adolescence to the end of college days the web of this fantasy grows wider. Every time we hear a story about this place however spiced up or less informed it is, a thread gets added to that fantasy. Because of these stories many people have a lot of misconception about this place. In fact when I told my mother about visiting GOA her reply was, " Its a place for honeymoon and to get drunk. What are you going to do there?". But my experience was far better and much different.
Unlike my last post I will not present a day wise itinerary. In this series I will hold up that face of GOA which you haven't 'HEARD' of. I will share what are the all myths that will get broken and how much can you take back from this place. So all the bachelors, spinsters and couples who are planning to visit this place but haven't or something in your or your parent's mind kept you away, keep reading.
What to pack?
I visited during New Year and it was 32 degrees then so it can be well understood that you don't need warm clothes even if you are visiting during winter. Pack your best casual wears, lots of probable swim wears and may be a single party wear only if you wish to party at GOA. You need not carry boots even they will feel like a burden after sometime. Slippers and kiitos are most recommended. This is a place where you will not be judged for anything you wear at any place. So be at your most comfortable self. Sunglasses and sun's cream are must because even the sun is very fond of this place at prime winter. Carry your two/three wheeler license as you can rent bikes and cars for days. Carry less cash. Adding to all this couple of towels for an individual, a big plastic bag and your best person :)

Where to stay?
If you have given a little effort to realize your fantasy of GOA then you must have heard of North Goa and South Goa. Both the places are equivalently beautiful and worth visiting. Choose from the suggestion that suits you the most:-
1) If you want to cover the entire stretch of GOA I would suggest you stay somewhere in the center of GOA and near to the sea like Panaji or Dabolim . 2) If you are fully on a vacation mood and exploring GOA is not much of a priority and you are with your best people then my suggestion is book a residency or a retreat or a community centre near beaches in either North or South Goa. Where you can cook food together, meet new people, sit in bonfires and relax and chill and bond. Certain beach even have beach cabins which is worth staying for a entire day and night and it charges around 3k per night in peak season and 1k in off season. 3) If you are here just for fun and party then I would recommend to stay near the infamous BAGA and CALANGUTE beach in north goa. A prior warning this is a very 'NOISY' place but happening as well.
What to do?
It depends with what mentality you arrived at GOA. But if you want to have a nice taste of every element of GOA then have a plan similar to what follows.
Keep a day or two for North Goa and South Goa separately. In both these days keep the morning for sightseeing and if you are like 2kms away from any beach please watch the sun rise from the sea which I missed. Choose a beach where you want to bath and arrive there around 12 noon. Sun setting is also a must watch from the beach. Enjoy the evening in a beach shack and keep the night for light partying.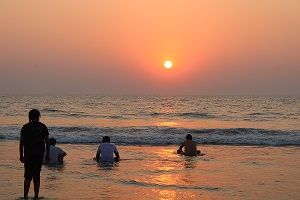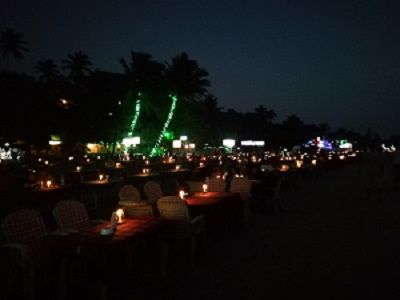 Keep a entire day if you wish to go Dudhsagar Falls and enjoy the western ghats.
Keep a day if you want to do any kind of sports that GOA offers.
Spend as much time in multiple beaches some of which I will suggest in the upcoming parts.
This part of the series was mostly to help you out with your preparation for GOA so was a bit boring. In the next parts I would share my experience so that you can also be a part of it and have your very own.
Kindly give your recommendations, suggestions and feedbacks in the comment section. Would help an ample lot of us.