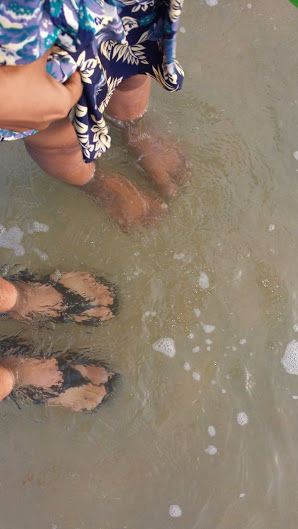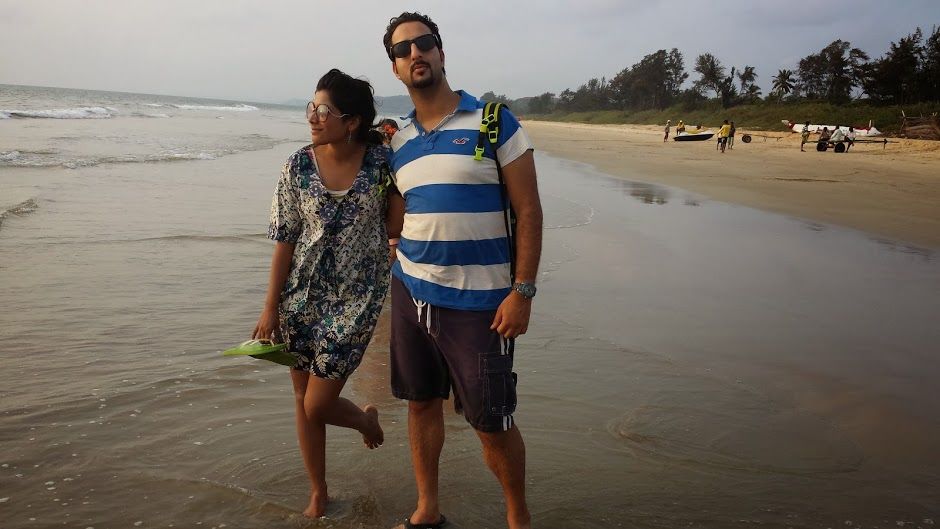 So you've heard of the beaches of Goa, or maybe you're a veteran of those waters, having treaded em for seasons on end. You've read countless blogs or even written the book on goa. Hell you might even live there. So what do you care about this blog. If that is the case, then thanks for wasting your time and thank you very much buddy. Just mosey on along then. But in case you are still reading and curious, well, then follow us down the rabbit hole.
Goa, the land of sand, sun and lil bit of surf. At first glance, you think you've figured this place out. It's a beach place right, where you go, sit on a shack, drink a beer, smoke a lil homegrown.
Or maybe its goa, the place to party hard, rage against the dying of the moonlight.
Its goa, the honeymoon destination, all quiet and serene
But nah, bruh, its GOA. Its all of these, and yet none at the same time. It's the illustrious mistress that fulfills your every whim. If you want to party, its got em til the break of dawn. If you want to expand your mind, open your third eye and converse with god. What better place than this.
Drop here, tune in and dance with Shiva.
Reach Zen yet…..?! No, that's ok.
Eat, sleep, rave, repeat. Or just eat. The shacks in goa, serve amazing food, especially if you're a seafood lover. If you're a vegetarian, goa serves amazing food.
To start with, try the barramundi in Xacuti (Shakuti as pronounced in Konkani language) sauce. That shit is delish. Pair it up with a nice white wine or a local beer,that is served chilled. The texture of the barramundi is smooth and it is usually cooked to melt-in-your- mouth levels. There is no oily aftertaste associated with other seafood. The xacuti sauce might be spicy for some to handle, but if you can make it through the heat, there is a nice sweet aftertaste to it. Washing it down with a cold white wine or beer is mostly almost definitely recommended.
Next move on to the prawns in curry sauce or lobsters that are cooked to order. These can get a bit pricey so check yourself and your budget before you wreck yourself. For vegetarians, there is an all day pancake fest. These are made to order, fresh, fluffy, soft and dripping in chocolate sauce. There are the vegetable curries and other eclectic mix of European foods ranging from Russian salads to Israeli foods which are quite authentic
This is a day to relax, swim in the water and explore on your own. Goa has a nice fort to hike through. Beware the tours of dolphins that are promised. You are only gonna see a fin at most and that is if your lucky. If you still want to rage, feel free to repeat the above
If you feel slightly off-beat. Grab your gear and go to south goa, making your way to Palolem Beach. It is quite and had a very different vibe than the north. It is more zen like. The rooms are right above the shacks. Mind you, the drive from north to south is long, so be prepared to spend a night at least in Palolem to maximize the experience. While you are here, hike your ass upto the silent parties. This is where you put on head-phones and put your music on and just get your groove on. All around you, others do the same. But you cannot hear what the other person is hearing, the room is silent (hence the name). Its different, fun and worth a sight as people quietly jamming on their own is like watching a zombie dance-off. When you wake up, move out your balcony and the Arabian sea in all its glory will welcome you, awash in sunlight and the smell of surf and seafood in your nostrils.
There is no fixed time limit to stay in Goa. We were there for 5 days and yet that didn't feel quite adequate. People are happy to spend a weekend here to a whole week to a whole month. Come, explore, see what makes you happy, climb out and then return to normal.
Till next time, follow us down the rabbit hole and through the looking glass, young Alice..