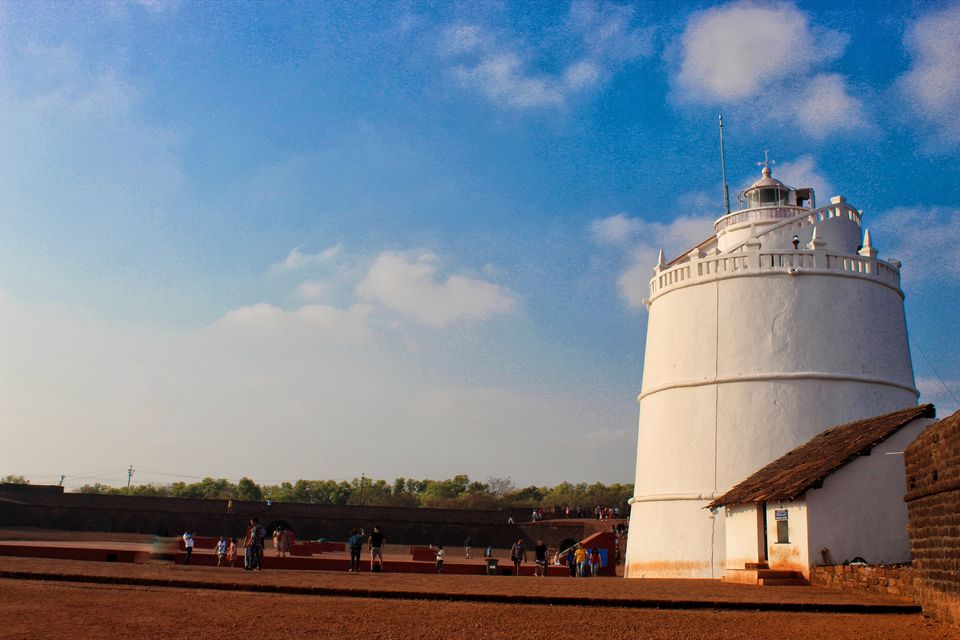 Want a trip to Goa and running out of money. I have some great ideas to tell you how to save money while travelling to Goa.
1) GET CHEAPEST FLIGHT TO GOA :
There are following things which needs to be kept in mind while booking the flight :
Search for the comparison websites which can compare the fares of different sites and show you the minimum one.
Try to get the site like sky scanner which can show you the minimum airfare.
Follow the flight booking sites on your Facebook and Instagram which you are using regularly, so that you can aware with the discounts.
Be flexible with your travelling dates, you can get heavy discount at some of the time.
Avoid weekends and public holidays to start trip.
Plan before 2-3 months and wait for exciting offers.
2) SURVEY BEFORE LEAVING :
Before leaving to any place just google and try to know more about the place. Try to know what is free and what is costly.
3) WHERE TO STAY :
In north Goa you can choose Baga, Calangute or candolim beach resort/hotel as most of the popular places are easily accessible from these places.We took hotel in Calangute beach. You can book the hostel or airbnb apartments. If you are in group then airbnb apartments are the best option for you and if you are travelling alone choose hostel because there is nothing better than hostels.
4) WHAT TO WEAR :
Wear very light cloths as weather is too hot to handle. wear some comfy dresses which are great to carry. You can wear anything of your choice like dress, shots, skirts, jeans, tops. Keep water bottle with you and stay hydrated. So no worry if you do not have money for such a good cloths, you can get cheapest clothes in goa. You will find shorts , t-shirt, dresses in 100-300 INR. Just don't forget to bargain any one. Even if you don't want to travel with a big bag, no worry. You can buy cheapest and comfortable clothes from here.
Below are the important things which needs to be kept while travelling to the Goa.
Sun glasses
Light cloths
Sleeper
Shoes
Sunscreen
Cap
Stay hydrated
5) HOW TO TRAVEL IN GOA :
By Scooter :
Best and cheapest way to travel in the city is by scooter. You can get scooter easily everywhere in the city. It will cost around 250-400 INR per day as per the season and demand. You can get petrol in water bottles in every shops of Goa. So don't worry if you didn't get chance to fill your tank from the petrol pump. The most important part while taking scotty is bargain a lot and don't forget to click the pictures of scratches in the scooter otherwise owner may charge you extra while taking scooter back. Also keep an id with you, you need to pay 1000 INR and an ID card for security purpose. Complete amount will be refunded when you will return the scooter.
By Public Buses :
You can not get buses for everywhere but if you want to go to the Panji, you can get a bus.
6) How To Reach Airport From South Goa :
South Goa is very far from the airport and when i was there all the people was saying there is no other option except cab and cab was charging 2000-300 INR which was too high. So i decided to explore the place and got the know there is a direct public bus from south Goa to Airport and by this way i saved a lot of money. In just 20 INR i reached to the Airport. I am sharing the bus details with you guys but don't forget to cross check it before leaving as this may change with the time.
7) Keep Snacks With You :
Always try to keep some snacks with you as you know at every tourist places foods and snacks are at high price. So avoid to expense you money at undesirable places.
8) Refill Water Bottle :
Try to keep the water bottle with you so that when needed you can refill it and can save money.
9) DON'T BOOK PACKAGE :
Booking package is most expensive and not as per your comfort zone. So learn and make your plan. Packages are definitely higher and believe me, you can make good plan.
10) TRAVEL DURING OFF SEASON :
Try to travel during off season, choose March-April rather than Dec- Jan-Feb. Place will be less crowded and less expensive.
11) DO FREE THINGS :
There are lots of free parties and free things in Goa. Like avoid the expensive clubs and try to party on Baga or any other beach.
12) BUY YOUR OWN ALCOHOL :
Don't go on expensive restaurants/club and buy expensive alcohol. Alcohol in Goa is definitely cheaper than anywhere else so don't waste your money in buying expensive alcohol in clubs.
13) STAY IN SOUTH GOA :
South Goa is more cheaper and peaceful than north Goa. You may find many airbnb apartments which are cheaper than any hotel.
14) EAT FAMOUS THALI :
Try local thali and enjoy more in less. Thali is sufficient for a people and comes in a budget so rather than ordering different foods try to order thali.
15) LEARN ABOUT THE FREE AND PAID ACCESS :
There are some places where you may buy tickets to enter and there are places which are free. So before going get the right information and if place is paid and not worth going avoid it. Also there are places where you may ask to charge for your camera as well so try to avoid carrying camera at such places.
ABOUT THE AUTHOR :
Name : Yasmin Mirza
Instagram Account : follow travelwdmirza for amazing pictures
Like Facebook Page : travelwdmirza