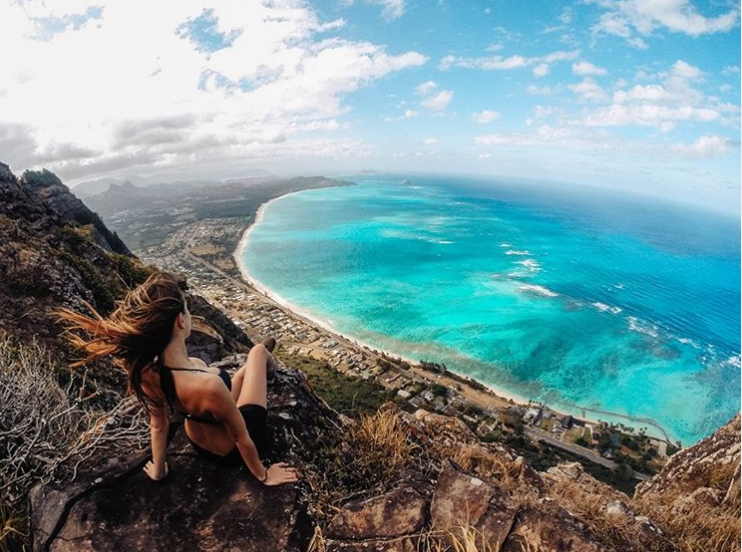 It took most of us more than a decade to finally walk over to that gym across the street and start at it. Meanwhile, this 21-year-old lady just became the youngest women to step into every country on the planet!
Meet Lexie Alford, who etched her name in history on 31st May 2019 when she entered North Korea. She now holds the Guinness World Record for being the youngest female to have travelled all 196 sovereign nations. This record was previously held by 24-year-old James Asquith since 2013.
Based out of California, Lexie owes it to her parents who own a travel agency. Travelling has been a major part of her lifestyle ever since she was a child. However, the idea to create a world record out of her habitual voyaging struck her rather recently.
Speaking on how travelling shaped her personality, she said that her parents emphasised on exposing her to new ways of life from around the world. This made her eager to discover how different people approached the idea of happiness.
Lexie mentions that all was fun and games! But when she realised that people have started looking up to her, she decided not to abandon their faith and took things ever more seriously.
Though she admits that things had become more challenging now that she was an inspiration to many, especially young women. This support kept her strong and from giving up under pressure. One of her prime focuses was to show everyone that the world isn't as scary as the media portrays it to be and that kindness still persists everywhere.
It was after completing her 12th grade that she first decided on breaking the world record for travelling across the globe.
In a vivid revelation, she disclosed that it was in October 2016 when she first thought about setting a record while sitting in her home in California. It had been two years since she graduated and received her associate's degree from college. As she was preparing to start her gap year, she dropped the idea of going back to school and instead, began to pursue the record full-time.
When asked about how she managed to plan her funding, she revealed that she did have to put a lot of thought behind it. Getting some branded deals throughout her journey due to her active online presence greatly benefited her. Photography and blogging also helped her make money. She also co-hosted a travel show, which will be out soon.
Her advice to youngsters is to not spend their early years on material possessions but make most of their time and see all that the world has to offer.
Do you have a travel story of your own? Share it with us here on Tripoto!
Get travel inspiration from us daily! Save our number and send a Whatsapp message on 9599147110 to begin!