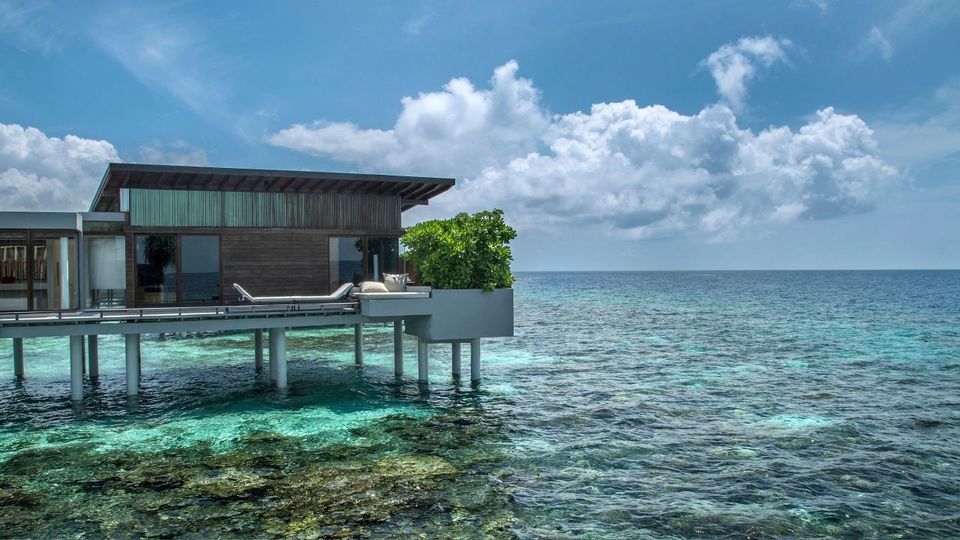 Of all the human emotions, love is undeniably the strongest. This is probably why no travel experience can ever match the joy of travelling with someone you love. Treating oneself to candlelight dinners, doing crazy things together or just enjoying the simple pleasures of life—travelling with your partner is always about making new memories and reliving the old ones. So, whether it's the oh-so-important honeymoon, an anniversary getaway, pre-wedding outing or marking a special milestone — a romantic holiday should be all about picking nothing but the best.
Located right in the heart of the mighty Indian Ocean, Maldives is quite simply the world's best romantic holiday destination. While most of us equate Maldives to its beaches and luxury resorts, the country offers a whole lot of other things that remain largely unexplored. Underwater dining, submarine tours, island hopping, night fishing and wreck diving are some of the many offbeat things one can do in the island nation. The warm hospitality and vibrant culture only add to make Maldives the perfect place you should head to with your significant other.
FABgetaways has come up with killer deals that will let you experience unmatched luxury at one of Maldives' most premium properties, Park Hyatt —without burning a hole in your pocket.
About the deal
Avail discounts of more than 50% and spend 3 Nights in Park Hyatt Maldives, a luxury resort in North Huvadhoo. Apart from a dream-like experience, this deal also includes meals for guests, return domestic flights and speedboat transfers for two, couple massage sessions and a 24-hour personal host at disposal.
Packages
1. Park Villa - Originally valued at ₹4,40,091, FABgetaways is offering a 3 night package for just ₹1,84,190!
2. Park Pool Villa - You can get a 3 night package on FABgetaways for just ₹2,10,500 instead of its original price tag of ₹4,92,902.
3. Deluxe Park Pool Villa - Thanks to a once in a lifetime discount, you can get a 3 night stay for just ₹2,24,060 against its original price tag of ₹5,45,712.
4. Park Water Villa - Enjoy top notch luxury for 3 nights at ₹2,36,280 instead of ₹5,98,523.
Inclusions
1. Hearty buffet breakfasts and dinners for two at The Dining Room
2. A 30 minute complimentary massage session for two
3. Complimentary access to snorkelling gear for two guests
4. Return domestic flights and speedboat transfers for two
5. Access to the gymnasium for guests
6. A 24/7 personal host at disposal for guests
About the property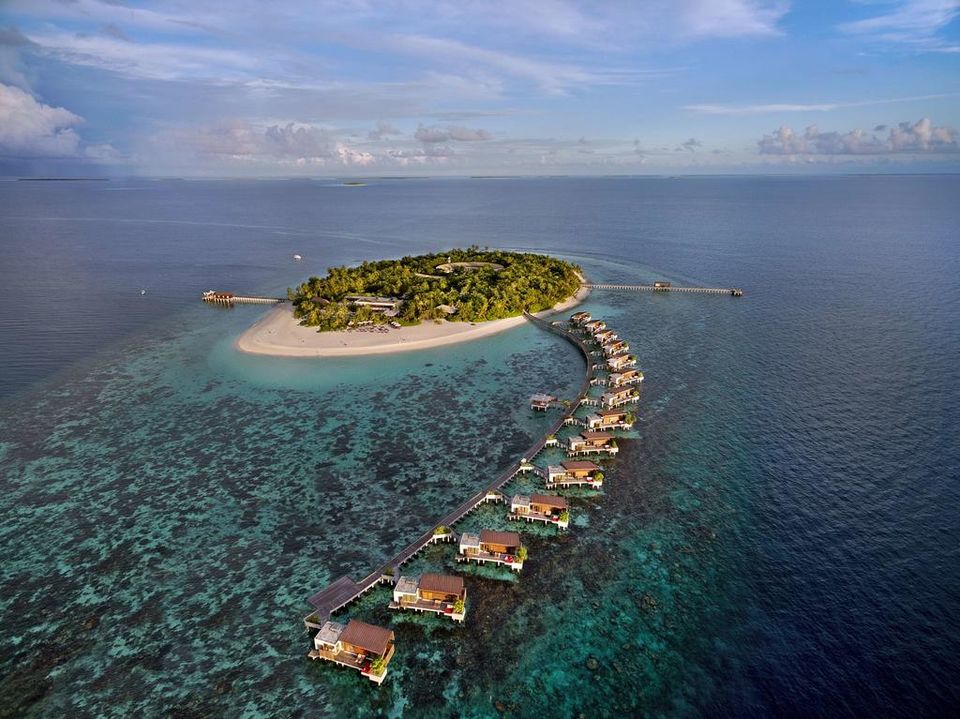 Located right in the heart of Huvadhu Atoll, the largest natural atoll in the world, Park Hyatt Maldives is a picturesque island resort famed for its ultra luxurious setting and amenities. The property boasts of as many as 50 plush villas, out of which 36 are on land while 14 are water villas. Since good food is the way to a healthy heart, Park Hyatt offers exotic dishes from Italy, China and Thailand at their in-house restaurant, The Drift. The property also has a beach-side bar and a traditional lounge area, The Dhoni, constructed entirely by local fishing boat builders. If you like getting to know the craft that goes behind bringing a meal to life, head to The Island Grill — an open-air restaurant where you can see the chefs in action and enjoy drool-worthy grilled items. Finally, there is The Dining Room, a classic wine and dine place to enjoy all your complimentary meal spreads. A favourite amongst luxury travellers of all age groups and preferences, Park Hyatt is one of Maldives' most awarded resorts. To ensure a world class experience to their diverse clientele, the hotel also offers a range of recreational activities that helps add an interesting element to your ideal beach holiday.
Accommodation options
As a part of FABgetaways' steal deals, you can choose either of these four stay options:
1. Park villa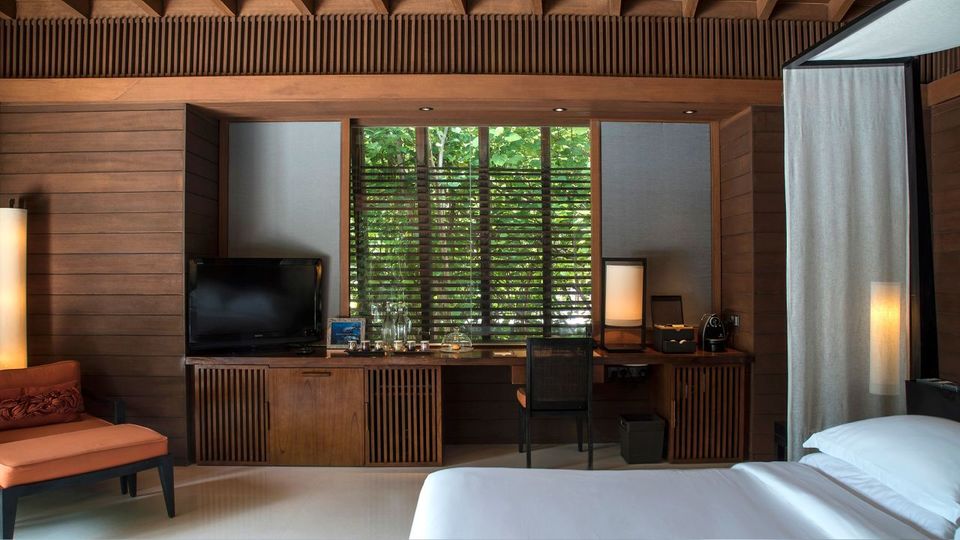 Designed with an aim to provide maximum privacy, the park villa comes with amenities such as king-sized beds, work stations, indoor and outdoor shower areas with terrazzo bathtubs and access to the white sand beach. This accommodation option also comes with a beautiful private deck where you can lounge about on sun-beds and enjoy a breathtaking view of the beach.
2. Park pool villa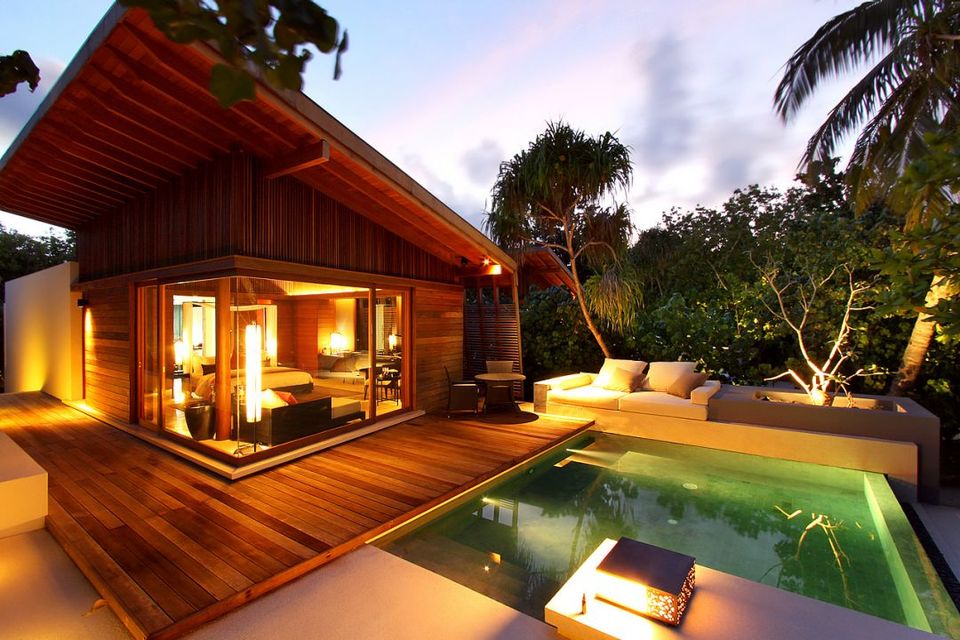 In addition to all the amenities offered in park villas, these accommodation options also come with a beautiful private pool, making it the perfect setting for a romantic escape.
3. Deluxe park pool villa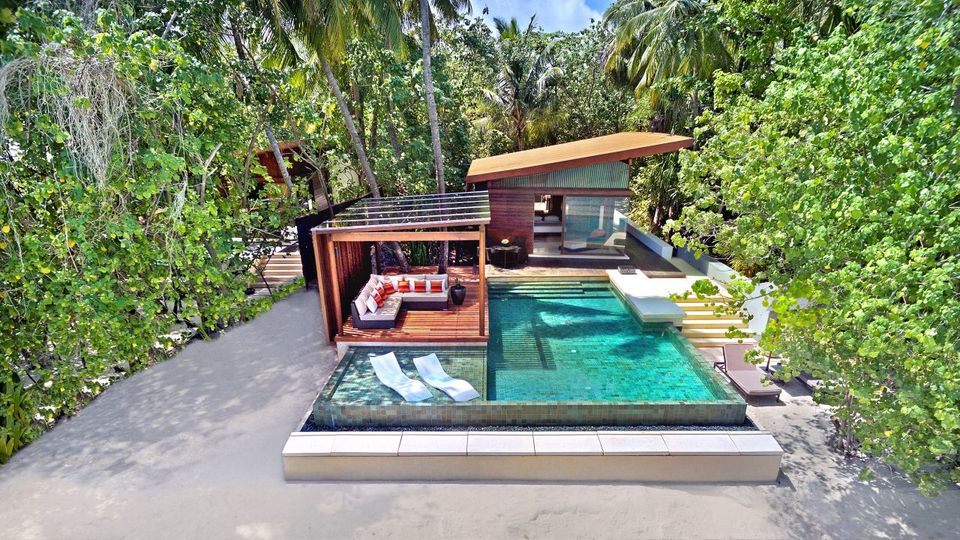 Almost twice in size compared to a standard park villa, the deluxe park pool villa is tailor-made for suckers of luxury. The stay option comes with a huge pool with partially submerged sun beds, an outdoor cabana, rain shower area and a king sized bed.
4. Park water villa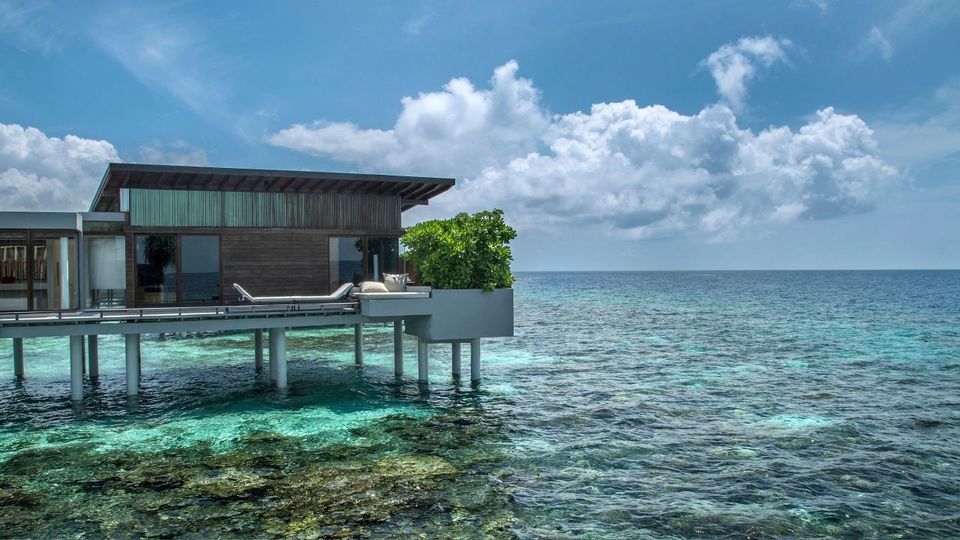 If you're someone who's looking to go all out with the luxury factor, the park water villa will hands down be your best bet. Tailor-made for water babies, these gorgeous accommodation options boast of 180° ocean views, indoor bathtubs and direct access to the house reef.
Activities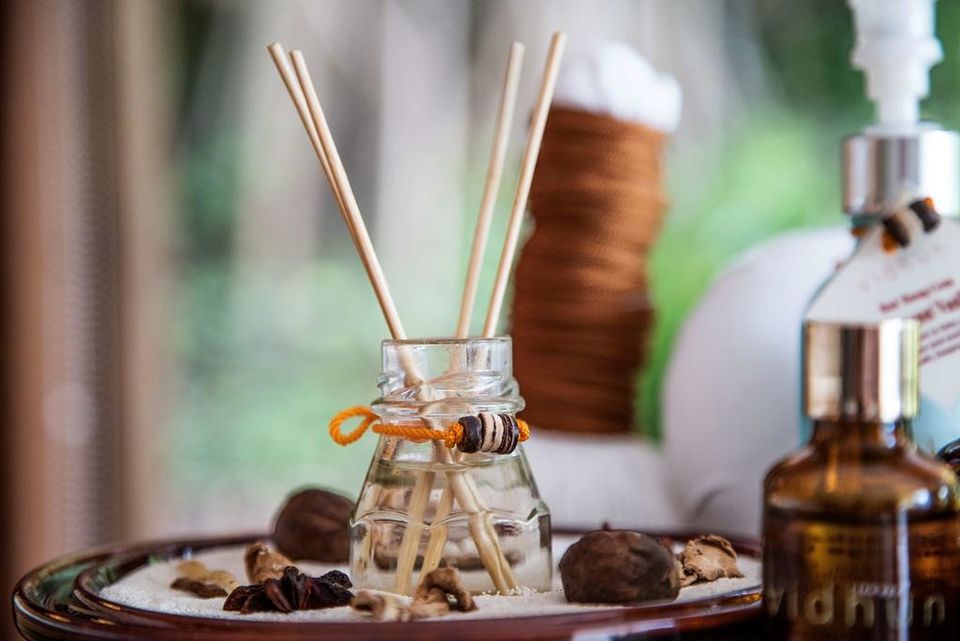 A favourite amongst couples visiting Park Hyatt Maldives, a session at Vidhun Spa makes for an absolutely unmissable experience. The well trained staff at Vidhun uses completely natural ingredients that gives you a beautiful feeling of being connected with nature.
And since no trip to Maldives is ever complete without a tryst with the marine life, the hotel also has a well equipped snorkelling centre. Take a dip in the crystal clear waters and come face to face with exotic turtles, fishes and coral reefs. Trust me when I say this, a dip in the Maldivian waters is exactly the stuff life changing experiences are made of.
For fitness conscious couples, the hotel also boasts of a well-equipped gymnasium. Go for an early morning workout with your partner and lay the foundation to a healthy future!
1. Quality check
They have a 5-step quality check to ensure you get the most luxurious experience without having to compromise on anything.
2. Exclusive deals with added bonuses
Be assured that the kind of deals you get on FABgetaways are exclusive and cannot be found anywhere else. Fancy a bottle of bubbly, a room upgrade, or a relaxing spa treatment? Everything is offered exclusively to FABgetaways members.

3. Travel concierge
They have a team of dedicated travel experts who will help you at every step of the way to ensure a hassle-free experience.
4. Value for money
Find up to 80% off on the best deals from luxury properties across the globe.
5. Flexible bookings
Booked a deal then found a better one on their website? Their 7-day no cancellation charge loves your change of heart.
6. Pioneer of change
Currently, FABgetaways holds the distinction of being India's first homegrown members-only luxury travel platform. They are out in the market to change the way Indians travel and make luxury travel affordable and, therefore, accessible for Indian travellers.

Share your best travel memories from your honeymoon with the Tripoto Community by simply clicking here. Don't forget to check out Tripoto's YouTube channel for the best travel videos from across the globe.
This post is in association with FABgetaways.