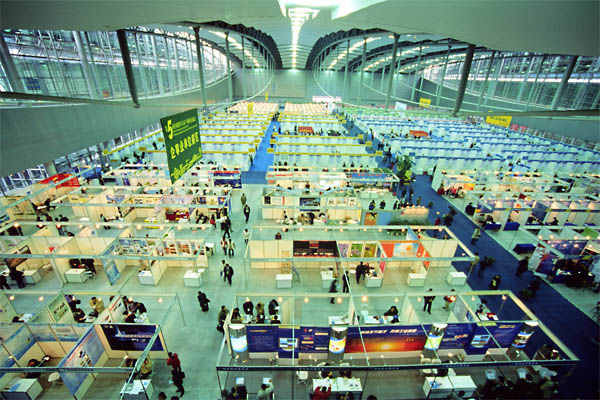 Canton Trade fair is a fair of superlatives. With the highest number of buyer attendance and the largest variety of products, this trade fair is the best of all trade fairs in China.1957 saw the first edition of this export and import fair. Every year since then the China Foreign Trade Centre organises this trade fair, which is co-hosted by e Ministry of Commerce of PRC and the People's Government of Guangdong Province.
Exhibitors and buyers from all over the world take part in the global fair, which showcases more than 150,000 types of products like textile, electronics and medicines. Last year saw approximately 33,426 buyers from the USA alone.
When and Where:
With an aim to enhance domestic and international trade relations, the trade fair takes place in every spring and autumn. The event transpires in Guangzhou, China, and exhibits country's achievements and plans for development.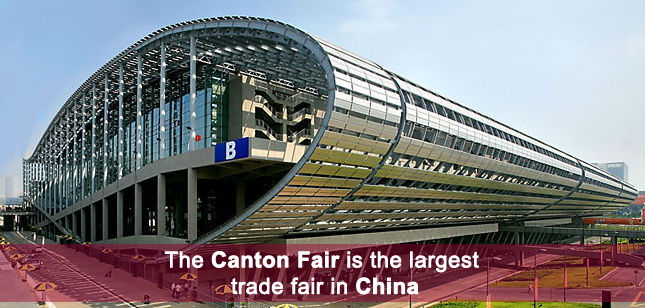 The 124th Edition:
The China Foreign Trade Centre is coming up with its 124th edition of Canton Trade Fair, which is scheduled to take place from October 15, 2018, to November 4, 2018. The fair will be held in three phases.
Phase I: October 15, 2018, to October 19, 2018
Products on display: Electronics & Household Electrical Appliances, Lighting Equipment, Vehicles & Spare Parts, Machinery, Hardware & Tools, Energy + Resources, Chemical Products, Building Materials and International Pavilion
Phase II: October 23, 2018, to October 27, 2018
Products on display: Consumer Goods, Gifts and Home Decorations
Phase III: October 31, 2018, to November 04, 2018
Products on display: Office Supplies, Cases & Bags, and Recreation Products, Medical Devices and Health Products, Food, Shoes, Textiles & Garments and International Pavilion
What's new this Season:
For this edition of the Canton Trade Fair, the organisers have partnered up with China Southern Airlines and Turkish Airlines, which will be offering cheap travel deals to all the buyers.
Travellers choosing China Southern Airlines from Los Angeles or Vancouver to Guangzhou could avail special discounts on all seats. Adding to this, Turkish Airlines have also launched special deals for their passengers.
This year's theme of the Canton trade fair revolves around the idea of "Smart Canton Fair" and "Green Canton Fair", which will need both domestic and international resources.
How to reach:
A round-trip journey from New Delhi to Guangzhou Baiyun International Airport in the month of October will cost ₹53,000. The central city is approximately 28km from the airport and is well connected with public transport facilities.
Price:
For buyers with an invitation, the first buyer card is free.
For buyers without an invitation, the first card is ₹1,069 per person.
Reapplication for a buyer card will cost ₹2139 per person.
To know more about the invitation application process, click here.
Where to stay:
The official website of the trade fair has listed a few hotels for traveller's convenience. It is not compulsory for any traveller to choose from the given list of hotels. Hilton Hotels, the strategic partner of the Canton Trade Fair, is giving a 35% discount on advance booking. Budget travellers can choose to stay at Yimi Hotel Huangcun Metro Branch that offers room for only ₹2,133. Mid-range travellers can book a room at Nanhong Ausotel Guangzhou for ₹3,956. Luxury travellers can opt for The Garden Hotel Guangzhou for ₹16,666 per night.
Recommended Tourist Attractions:
Located along the banks of Pearl River, one has several options to enjoy some extra time in Guangzhou.
Visit the tallest TV Tower in the world, Canton Tower; Take out some time to explore the architecture of Aiqun Building; Experience the nightlife of Guangzhou in Beijing Road Walking Street; Spot some white tigers in the Chimelong Xiangjiang Safari Park; Take a weekend trip to the Shamian Island.
There are several other spots in Guangzhou. Check them out here.
Have been to one already? Share your experience with us here. Also, subscribe to Tripoto's Youtube Channel for more travel ideas.