The final day of the trek had come. We had a small photo session where the entire IH staff came out. All the kitchen staff, porters, guides, everyone was present. Each one of them introduced themselves. We thanked all of them for their immense support to us in helping complete the trek. These are the guys who run the show but remain hidden from the limelight. Hats off to them for providing us home-like food and services even at such higher altitudes.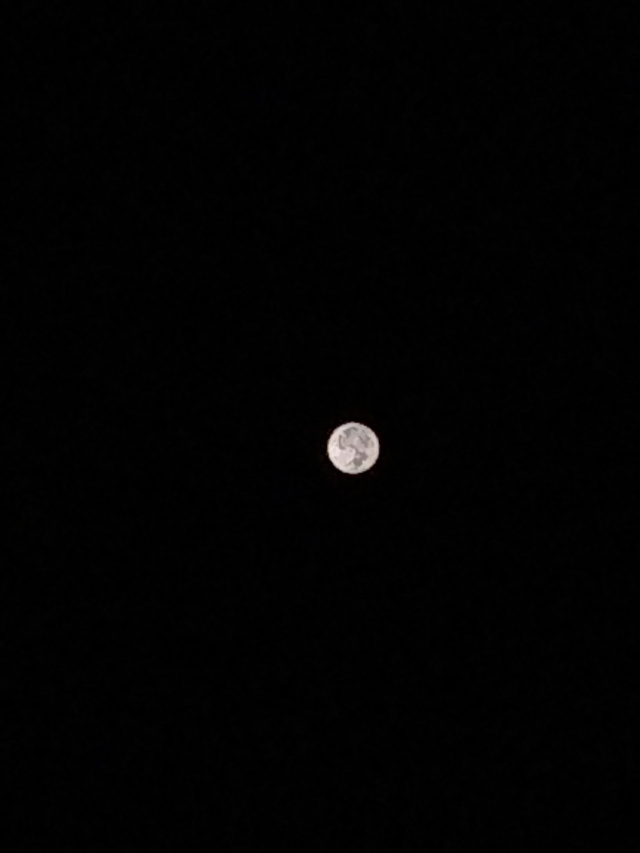 Trying to capture the early morning moon on my phone
After wrapping up, we proceeded to leave. While we were coming on this route on day 1, there had been a small landslide and the path had washed away. We literally had to crawl on all fours to cross it. We worried that what the condition now would be. But our guides got the news that everything was ok and we are good to go. Crossing those narrow paths, watching the Supin flow, I was going to miss all of this surely. Pondering over all these thoughts I didn't even when we reached Taluka! Our final trekking point. From here on we were going in jeeps arranged by IH. And no, I didn't travel on the roof again :)
We reached Sankri base camp by 2 PM and the first thing everybody did was rush to the bathroom to take bath! Naturally there was a queue, so I decided to give it a skip and ultimately gave up :) And the ones who were done were trying to inform their near and dear ones about the trek. Only BSNL works in Sankri. I thought I will call my parents once I reach Dehradun since the connectivity would be much better there.
Once everyone was refreshed by evening, we had a small session in the tea room. Everyone got their completion certificates and a small fridge magnet. A perfect souvenir. All of us gave a small speech about our experience and feedback. Varma ji and his family went to the village to have some chicken. I decided to give it a miss as I was not sure if my stomach would be able to handle it. Moreover, we had a long road journey planned for tomorrow.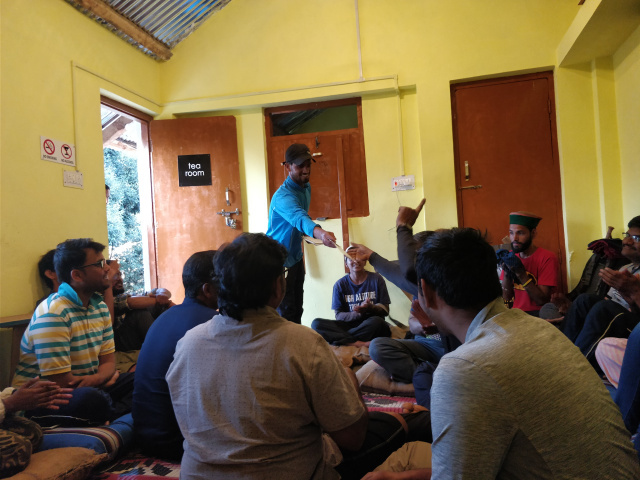 For more pics, check this link