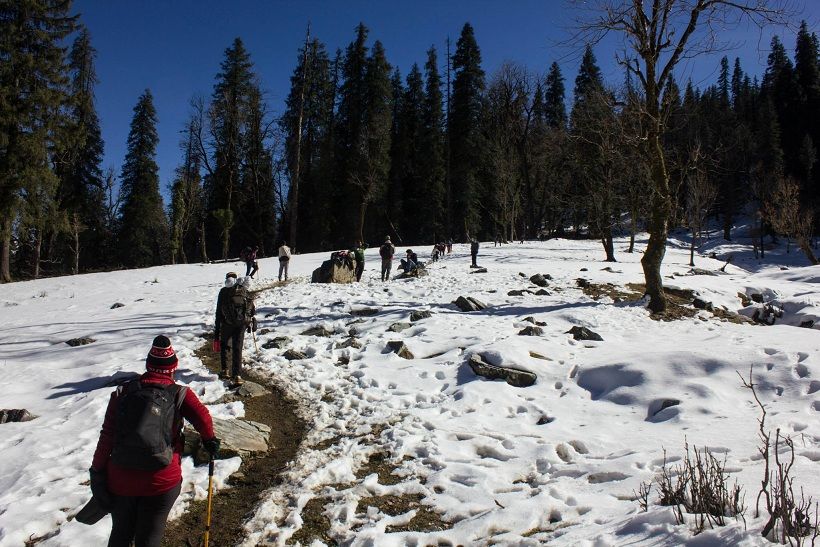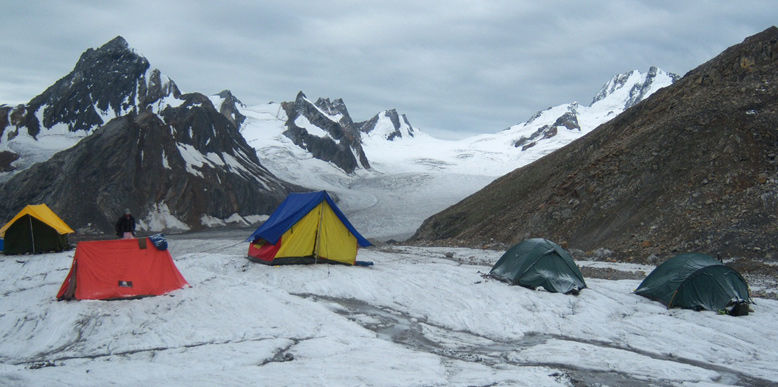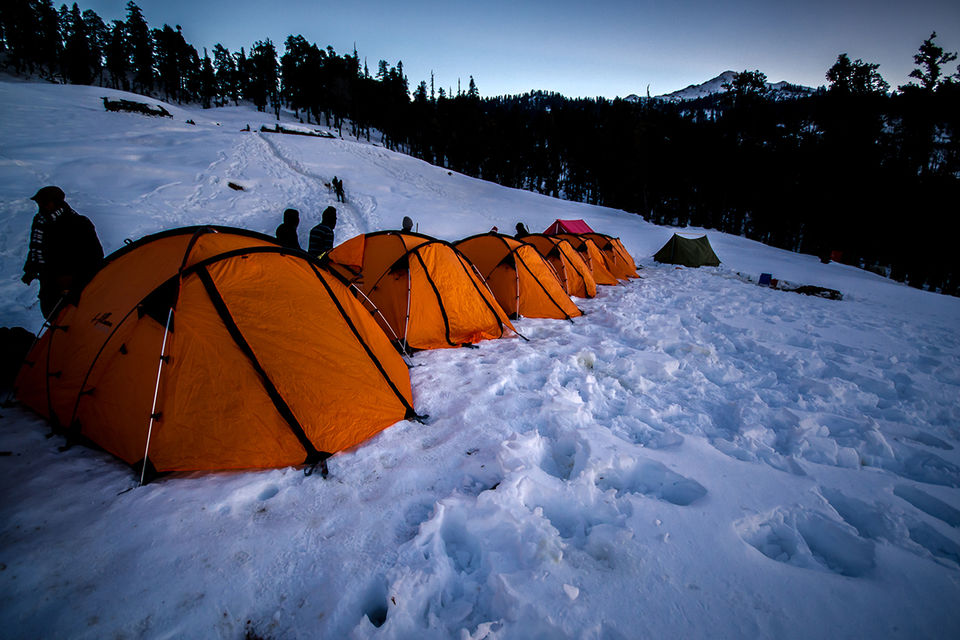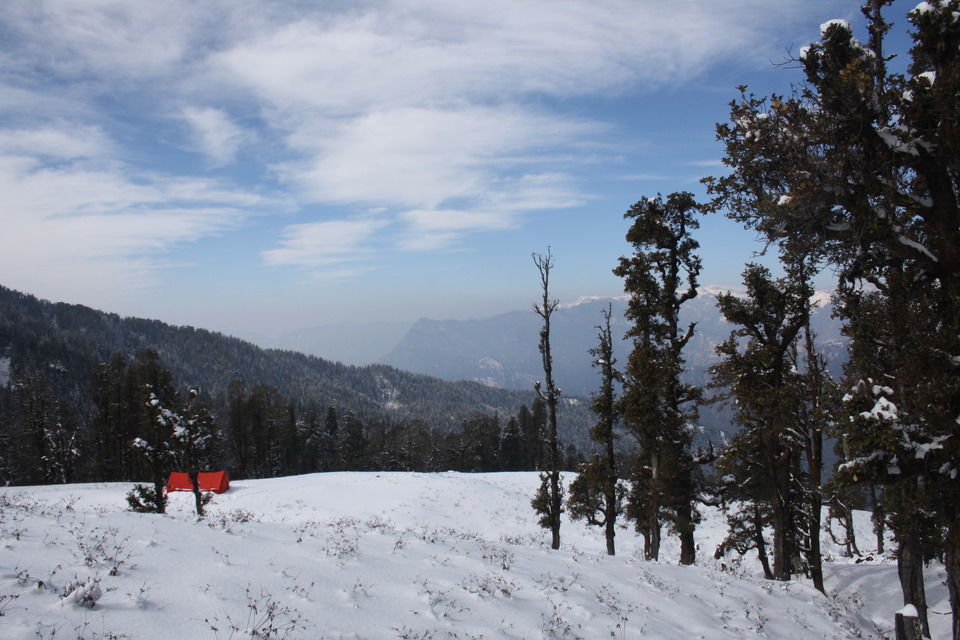 Situated in Himalayas in Uttarakhand, the small Sankri village serves as the ignition point for Kedarkantha Trek. I decided to go for the trek as I was really curious to trek that part of the country.
Sankri, situated at an altitude of 1920 meters above the sea level is the main starting point of the trek. The places for accommodation at night before the trek begins are Hotel Swaragrohini palace or the GMVN Guest House. The whole view from the Sankri village is breath-taking. You will be able to see the snow-capped mountains from a distance. It's approximately 6 to 8 hours journey from Dehradun if you take a jeep. We were in all 21 trekkers. When we reached the place, it was cloudy. Our guides Manish and Sonu told us that weather had been like that for more than 2 days and that it's quite unpredictable in such places. They told us, that just in case if it starts raining in Sankri, then it starts snowing in the Himalayas.
We had our food late in the evening in a restaurant. At night, the sky rumbled and we could hear lightening sound which lit up the whole sky and mountain peak. Thereafter it started raining and the rain water was dam cold. We were all trapped in those restaurants as we didn't have our raincoats. Somehow we reached our Guest house and we all were shivering. Whenever it rains in the village, the temperature goes down and you need to be prepared with your raincoats for this trek. Rains stopped and our guides told us briefly about the trek. They told us that we need to ignorebrushing our teeth, washing our faces, and taking a bath for the next 4-5 days.
We were quite excited for the trek and were really hoping for the weather to be good for the next few days. We woke up by approximately 6 AM next morning and packed our bags. The weather was good and the sky was also clear surprisingly. We had our breakfast and then we were given our snack bags with one orange and one banana. People who did not have trekking poles with them were given the bamboo poles.
Then our guide came and briefed us about the trek and also gave us a warming up session. He had done the Chadar river trek which is frozen and the temperature there goes down to -24 degrees. Our trek was expected to have -5 to 11 degrees during night. According to the briefing we got, we were supposed to reach the Juda Ka Talab by 2 PM in the afternoon that day. Next day, we were supposed to go to the KK Base Camp from JKT and the final ascent or the summit would happen a day after that. We were also told that we might experience snowfall during night and also that we would see snow after the 1st hour itself.
When we started the kedarkantha trek, we all were so pumped up and full of energy, but just after 20 minutes we all were tired and we all thought that we wouldn't be able to reach even JKT, forget about the summit. But all of a sudden our legs and body fell as per the rhythm and we all started walking comfortably. We thought that it would be cold and thus we all dressed up in layers. But, after the 1st hour itself, we all were in a shirt and trouser.
We soon hit the patches of snow. We stopped there and played a lot. Then after about 15 to 20 minutes, we continued our trek. That point onwards, there was snow all throughout. It was approximately one foot deep or maybe more and it took all of us sometime to become used to it. Our trek was becoming quite challenging with each step. We filled our bottles from the water which is collected from streams and it was just amazing.
Finally, we reached JKT camp at 2 PM. It was such a welcoming sight for us. The pond was covered in a thick frost layer. The pond got its name from a story. According to the story there used to be 2 small lakes which joined together to form 1 single lake. We got a welcoming drink at JKT and the tents were set up. The lunch was delicious and we enjoyed our food. We lazed around in the sun around the JKT.