This year end I took a trip to the state of Gujarat. This is my second visit to the state in 2 years. My first trip was with my friends in college and this time I went along the same route with my parents.
I have traveled many places across India but people from Gujarat are totally different. Their kind and helpful nature for the tourists really makes the place to be visited again.
I will share my travel details along with some tips.
Day 1: The Journey Starts - New Delhi Railway Station
We were a group of 8 friends who boarded the train from New Delhi in the morning to Rajkot. The journey was of 24 hours and we reached Rajkot next morning.
Train travel has its own fun, especially when you are with a group of youngsters. In case you have not traveled long distance with your friends, I would seriously recommend to go one now. You will get to know the amount of fun you can have.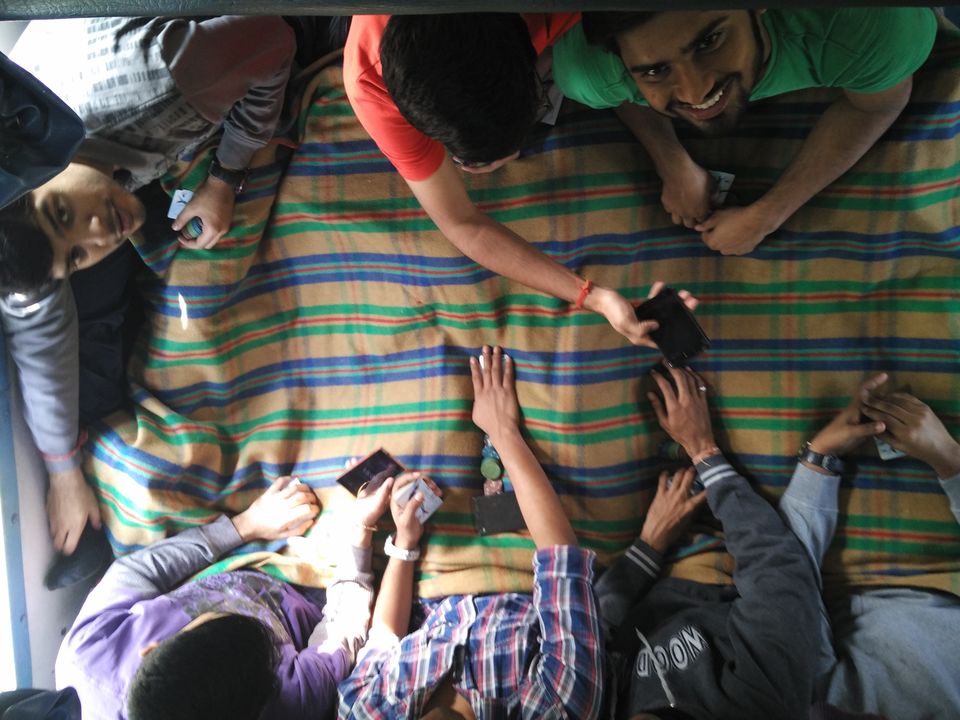 Day 2: Rajkot Railway Station
The first thing that struck on reaching Gujarat is cleanliness. Whether it is a big city of small, you will find platforms very clean. Our bags were checked in the railway station by the local police officers as there have been multiple blasts in the state in last couple of years.
Tip: Gujarat is a dry state. Don't carry alcohol or else you may end up in trouble.
We went to the local ST Bus stand which is 2 km away from railway station and boarded the next bus from Junagadh.
Junagadh is a 2 - 2.5 hour journey from Rajkot. We chose Junagadh as one of our stop because it falls in the centre of many places to be visited.
We reached Junagadh by noon. We already had reservation in Hotel Harmony which is in front of the ST Bus Stand.
Tip: Whenever you travel to Junagadh, I would recommend you to stay in this hotel. The hotel staff is very helpful and the restaurant service is the best I have ever seen. Moreover, the prices for rooms is also within budget and you get to enjoy in a luxurious hotel.
We spent the rest of the day in exploring the Uperkot area of the city which consist of a fort from where you can see the whole city. If you have a day extra at Junagadh, you may visit the Girnar Parvat temple which consists of 10000 steps and takes 8 - 9 hours. People usually do that in the morning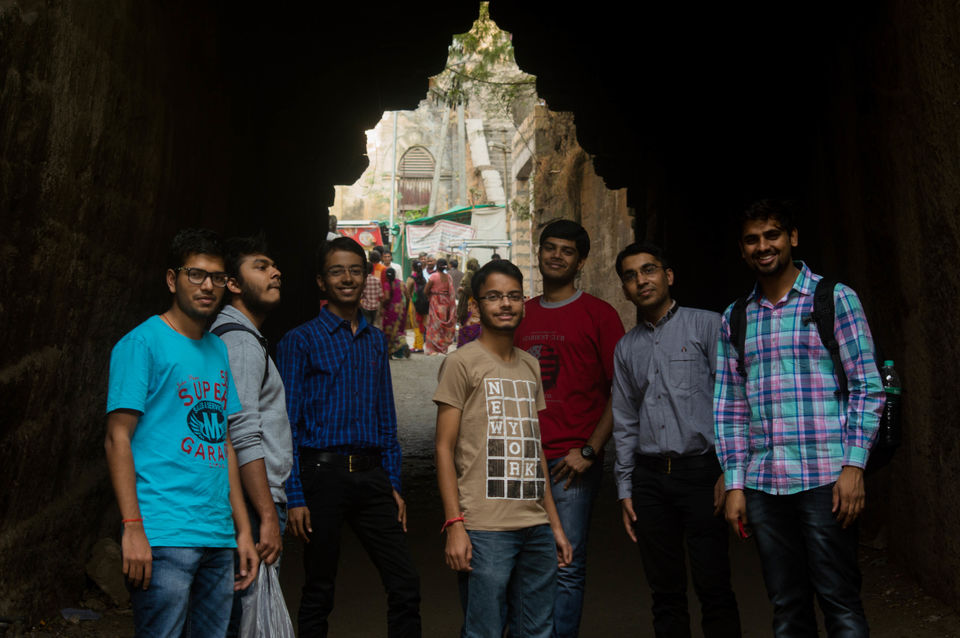 Day 3: Dwarka
We hired a taxi in front of the ST Bus Stand and left around 5 AM to Dwarka. Dwarka is approximately 4 hours journey from Junagadh.
There are 4 places to be visited in Dwarka
1. Dwarka Temple
2. Beyt Dwarka Temple
3. Nageshwar Jyotirling Temple
4. Beach
This can be done in many ways depending on the preference. If you want to enjoy a peaceful sunset in a calm, clean and lonely beach follow the route as mentioned below.
Visit the Beyt Dwarka Temple first which is 30 km away from Dwarka. Beyt Dwarka is an island you need to go by ferry from Okha to go to the temple. The ferry ride is also a new experience where birds go along with you and you feed them.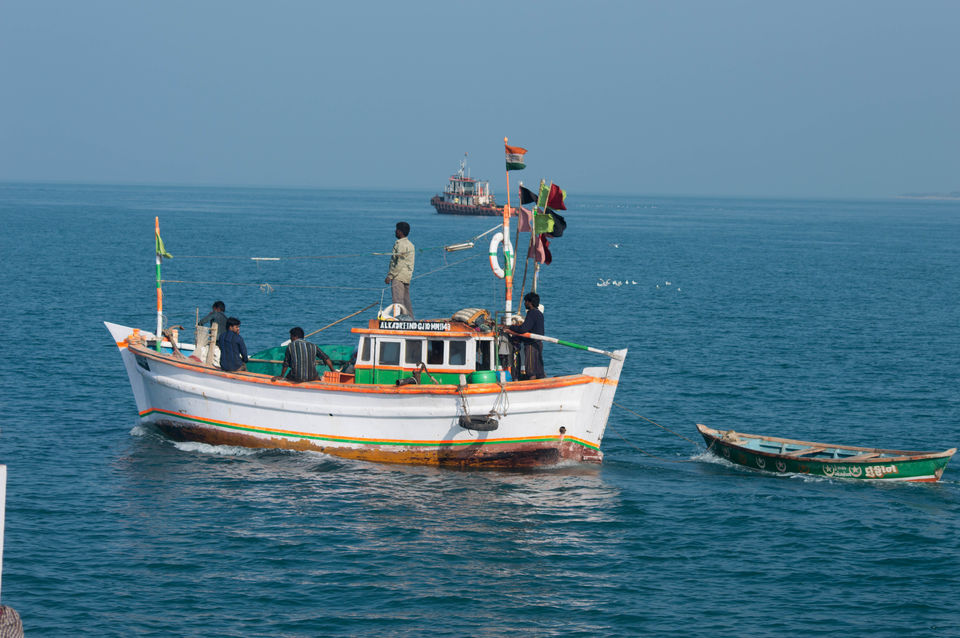 The temple remain closed from 12 PM to 5 PM in Dwarka and Beyt Dwarka. With quick darshan at the temple, come back and visit the Nageshwar temple which is mid way between Dwarka and Beyt Dwarka.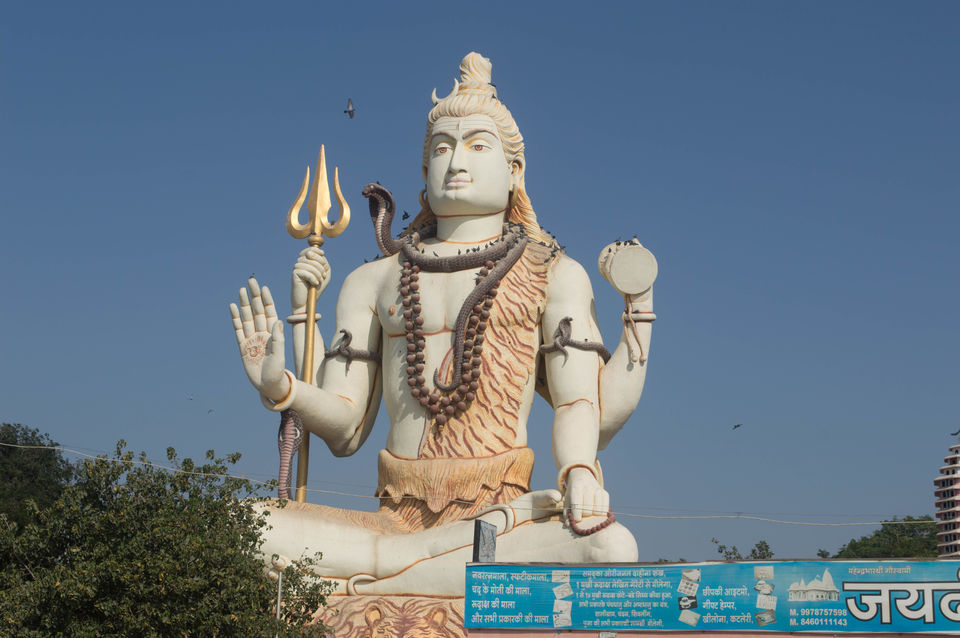 After this enjoy a full Gujarati meal. The common sabzi here is 'Sev-Tomato' and 'Baigan'. After this, you will be free to roam the local market area and do some shopping if you want.
Reach the temple of Dwarka right at 5 PM to have a quick darshan and start your return journey. This is now where the fun part begins if you are bored with too many temples.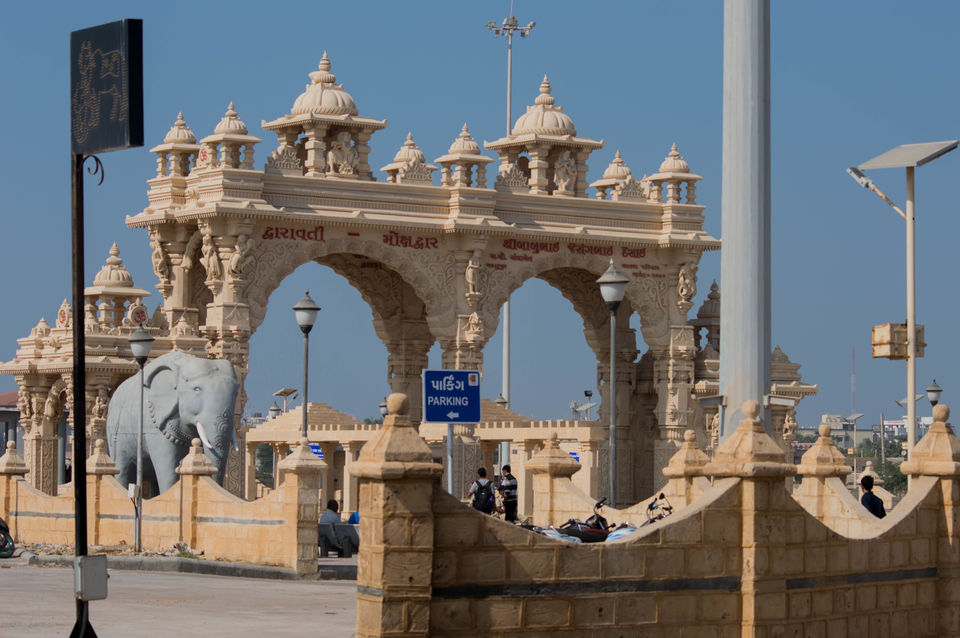 After crossing Dwarka for about 20 km, you vehicle will be on the side of the beach. Park your vehicle nearby and cross the 100 m land full of sand to get a view of clear sunset and clean beach. You can spend whatever time you want and then start you return journey to Junagadh. This is the best and clean beach I have seen if you want to have peace. Your trip is not complete if you don't visit this place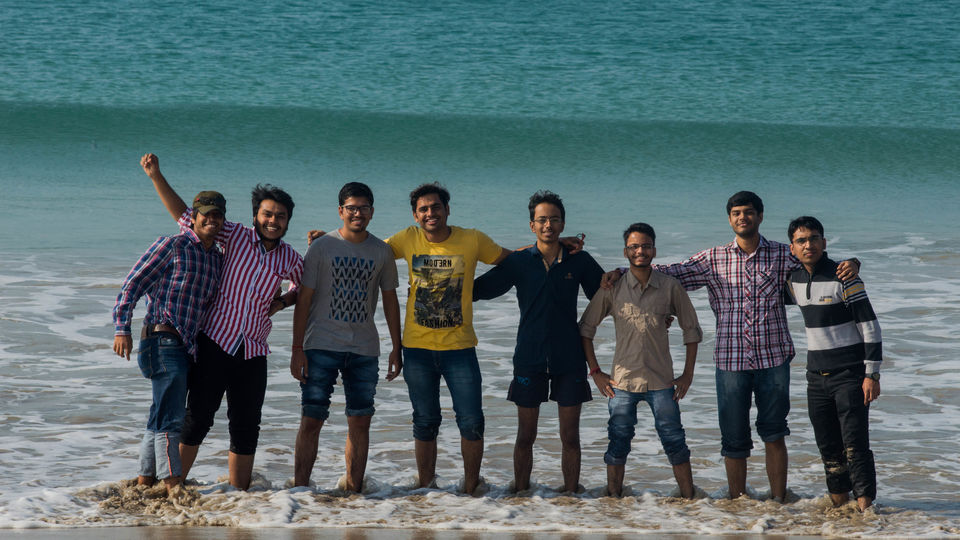 Day 4: Gir National Park
Gir National Park is a home for Asiatic lions. You can have a jeep jungle safari to spot lions in open or go in a bus to see lions at a particular place.
You can start your journey from a private vehicle from Junagadh and reach Devaliya Park in about 2 hours. Here, buy the tickets for the bus and enjoy you half an hour journey watching lions, leopards, fox, deers etc. Leave Junagadh early so that you can see them in the morning slot.
After this enjoy the garden area for a while till you are hungry. Now come out of the Devaliya Park gate and travel on the road, approximately 200 m ahead, to find a local village type resort. This is now developed with swimming pool and tin shed. I would recommend to go in this particular hotel. Here you will have cottages where people come for weekends to enjoy.
Enjoy a home made full plate meal with locally grown vegetables and rest in the village khatiyas to have peace for a while. This is the second best thing to do in Gujarat after Dwarka beach.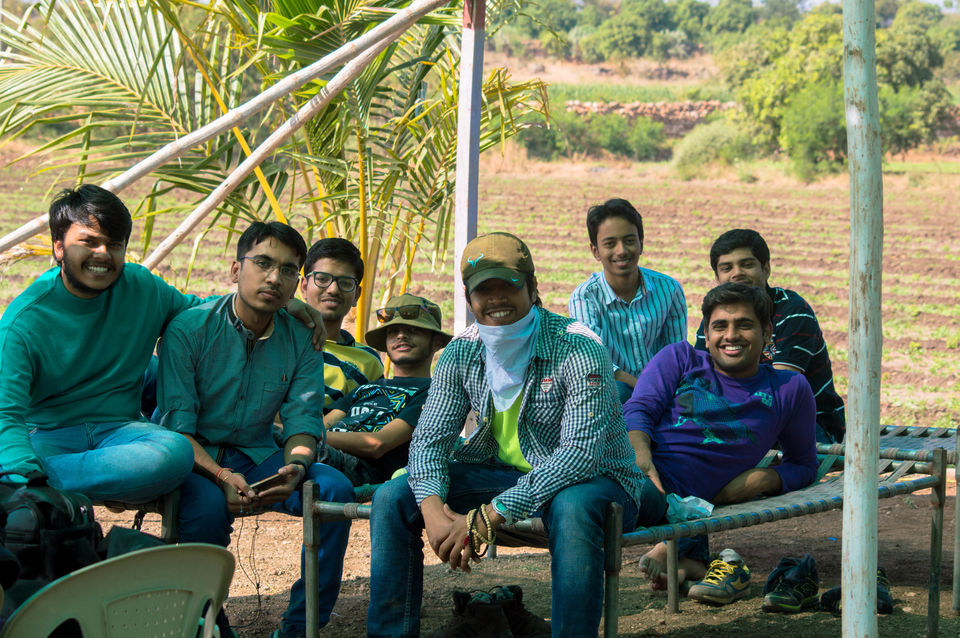 After resting, you can start back to Junagadh and take off for rest of the day.
Day 5: Somnath
Take a local ST bus in the morning to Somnath which is 2-2.5 hours journey. Visit the temple which is on the side of the beach.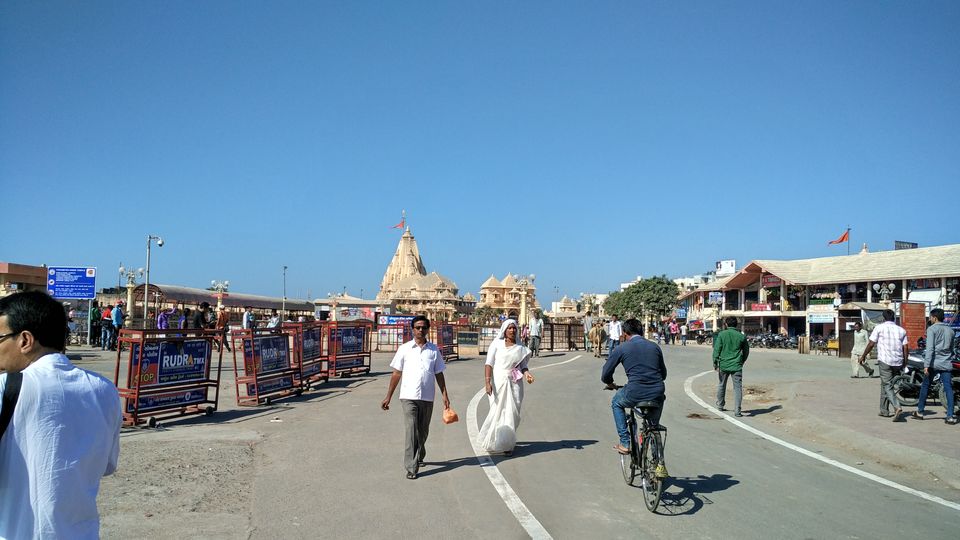 Do some local shopping in the market outside the temple and take the evening bus for Diu.
You will reach Diu by late evening. Have dinner and sleep tight to enjoy the next day.
Day 6: Diu
Wake up early if you want to enjoy the sunrise in a beach.
Rent a bike in Diu which costs Rs. 400 and fill up Rs. 100 petrol to roam the island freely. There are multiple vendors available who give bike for rent at your hotel.
After having a heavy breakfast, leave for Nagoa beach. You can have full fun here. There are also water sports available to have some adventure. Spend as much time as you want.
After taking bath, come back for lunch. After having lunch in a nice sea facing restaurant start you local Diu travel. The major places to be visited here are Diu Fort, Church, Museum, Nadia Caves, Jalandhar Beach and INS Khukery Memorial.

Now go to Chakratirth beach which is beside INS Khukery and enjoy a calm sunset. The third thing to do in Gujarat. You can also have booze here and enjoy while sitting on the beach.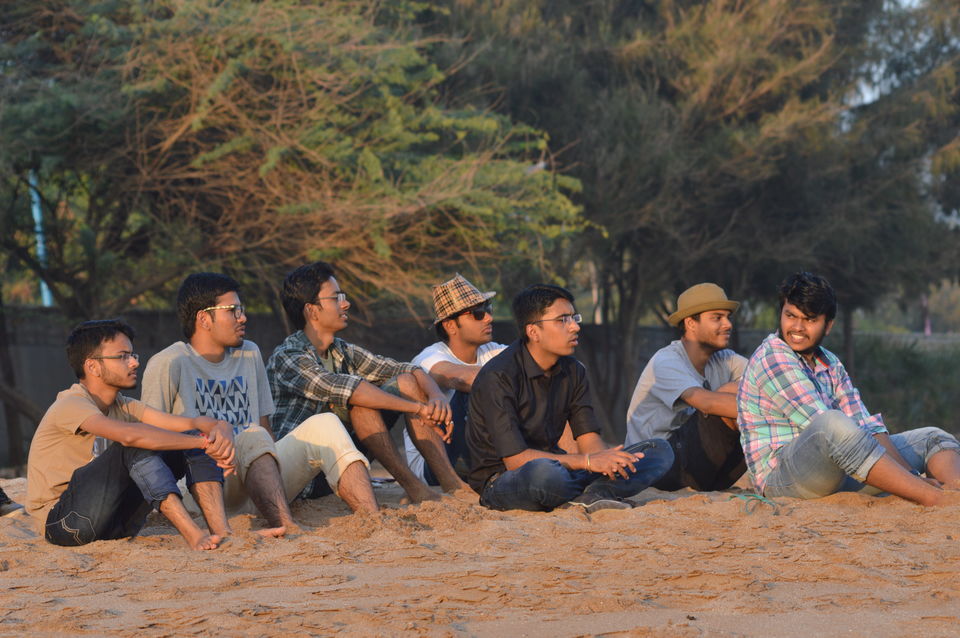 Now have some light snacks and take a sleeper bus for Ahmedabad. You must prebook this to avoid last minute trouble. The journey to Ahmedabad is overnight.
Tip: Do not try to take booze from Diu to Gujarat. Your bags get checked on the bus
Day 7: Ahmedabad
You will reach Ahmedabad early morning. If you want to save money, go to Railway Station waiting hall and get freshen up. The washrooms are very clean and you can even take bath with availability of geysers. Put your luggage in cloak room and start your local tour.
Visit the Akshardham Temple which is 30 km in Gandhinagar and come back. Use Ola/Uber if you are concerned regarding the fare. I met a kind Autowala who just took 500 bucks for the round trip.
The second thing to do here is visit Sabarmati Ashram. You can spend hours here if you are fond of historical events.

Now go to Teen Darwaza and do local shopping for clothes. You will find the rates very cheap in the street market. This is the place from where your local hometown vendors buy clothes.
Catch your evening train for New Delhi and you will be back in home next day afternoon.
Tip: You might be exhausted by this time. So you may prebook a flight in advance if you are too tired to travel long distance in train.
One should start the long distance journey in train and come back in flight.
P.S. - You may also cut short your trip by one day by visiting Gir Park and Somnath the same day and reachinf Diu the same day night. That might be pretty hectic but can be done easily if you want to save a day.
My friend also made a video of the trip: Please have a look
https://www.youtube.com/watch?v=aL6bYTHkrU0
We were pretty frugal people and managed to have the trip in just 6.5k per person. However, the trip can be easily done in 8k.
Frequent Searches Leading To This Page:-
Gujarat Affordable Tour Packages, Top Gujarat tour packages with price, Best Travel Packages for Gujarat, Best Gujarat Trip Packages, Gujarat Holiday Tour Packages, Top Gujarat Packages for Group, Places to Visit in Gujarat