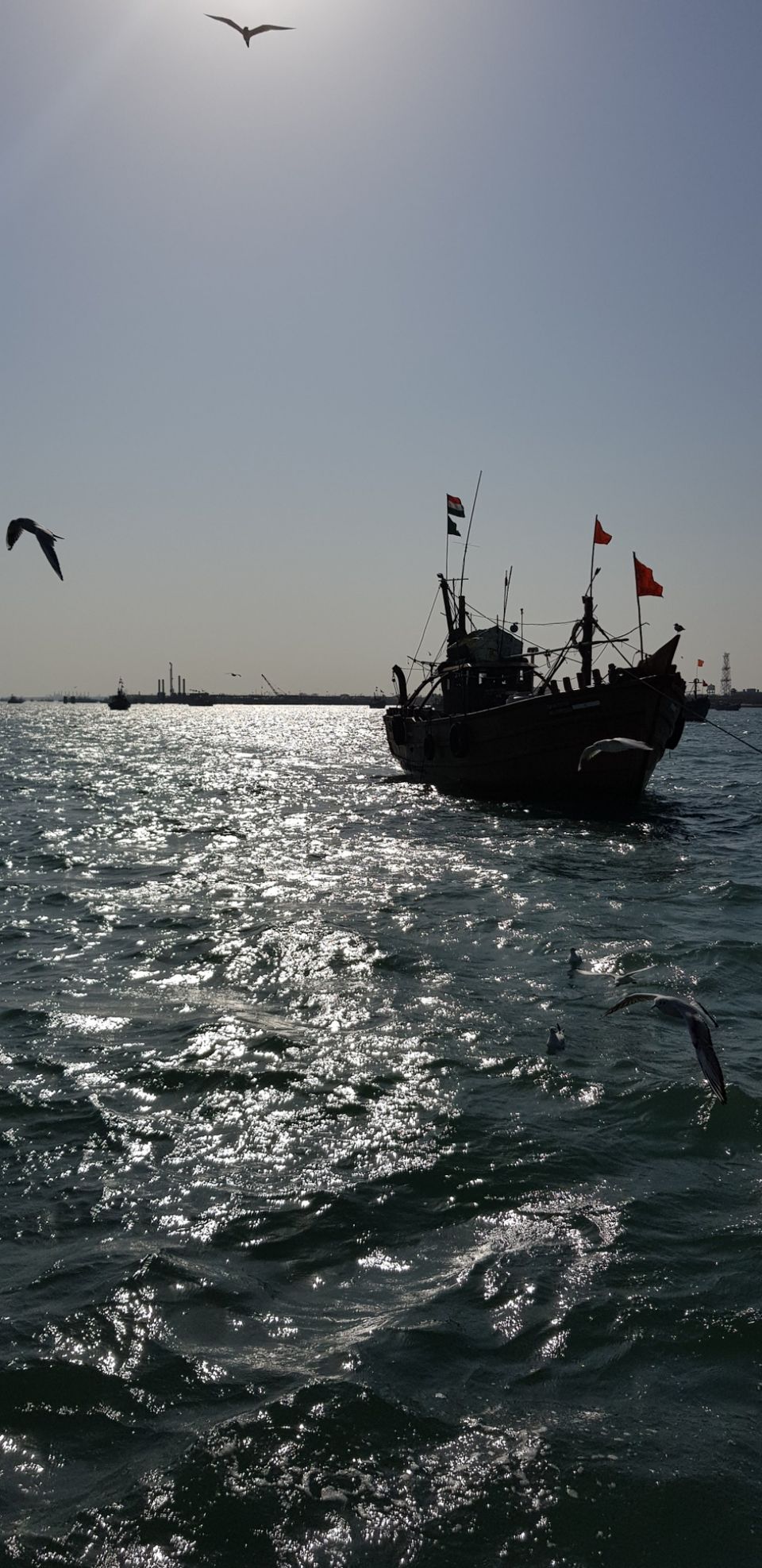 We started from Ahmedabad early in the morning about 4 AM by innova. We booked innova for 4 people only because we need to travel a lot and the one back seat for one who wanted to sleep or take rest.
First stop was Ayodhyapuram Jain temple.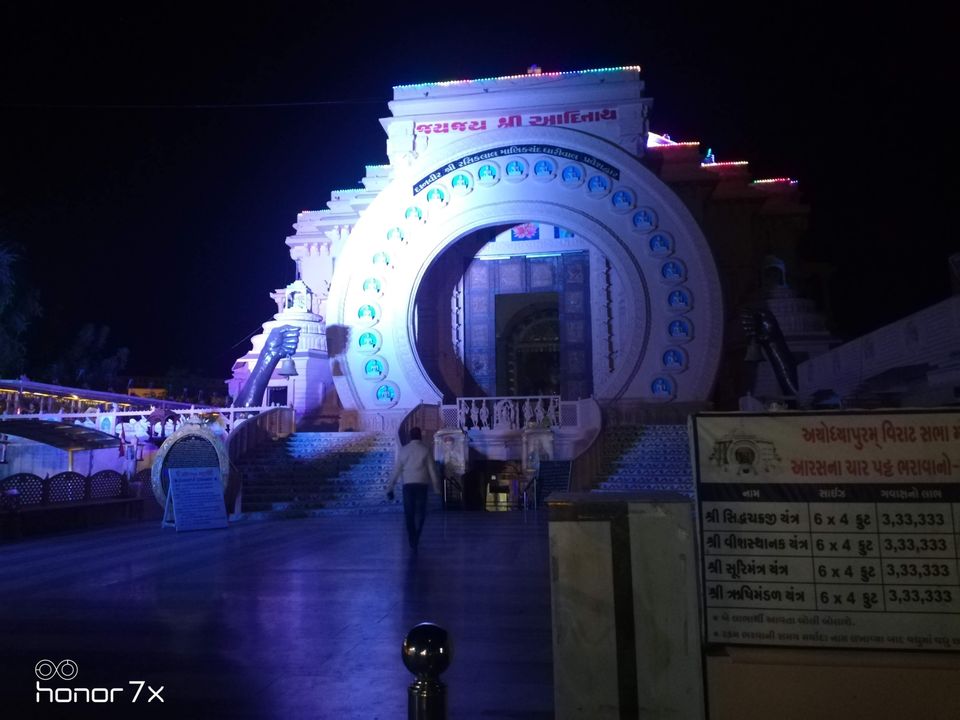 We reached there by 6 AM morning. It took half an hour to visit this temple and we left for our next destination and it was Songarh again a Jain's religious place.
We reached songarh by 7:30 AM and again it was a temple so took around 1 hour to visit.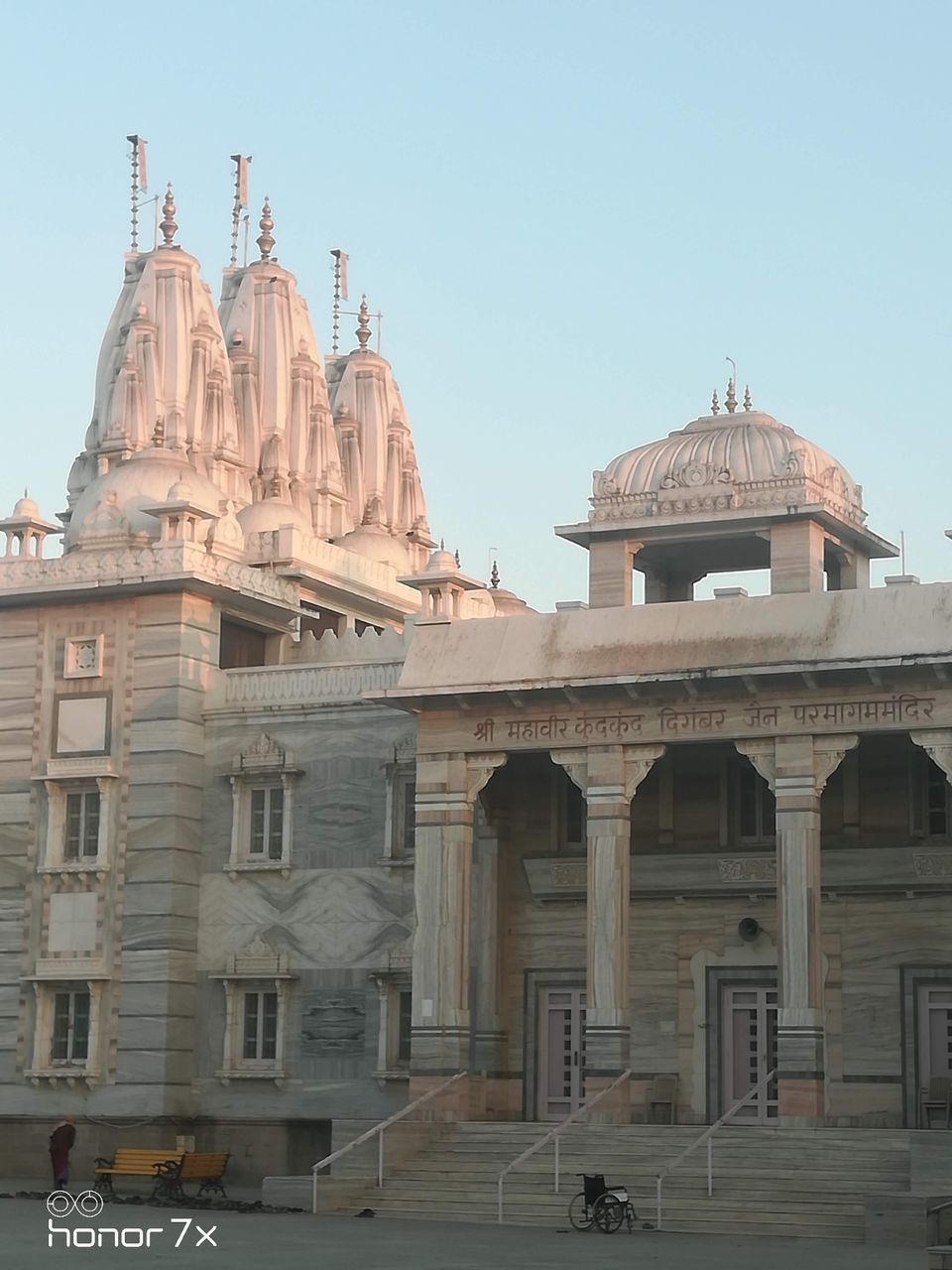 We had some breakfast and tea in songarh and left for Diu. After 6 hours of driving on the Roads of Gujarat was fun and the view was amazing. By 1 PM in the afternoon we reached Diu.
I already checked the hotels near the market area so directly went there and ask for a family room because we were 4 people and 1 child with us.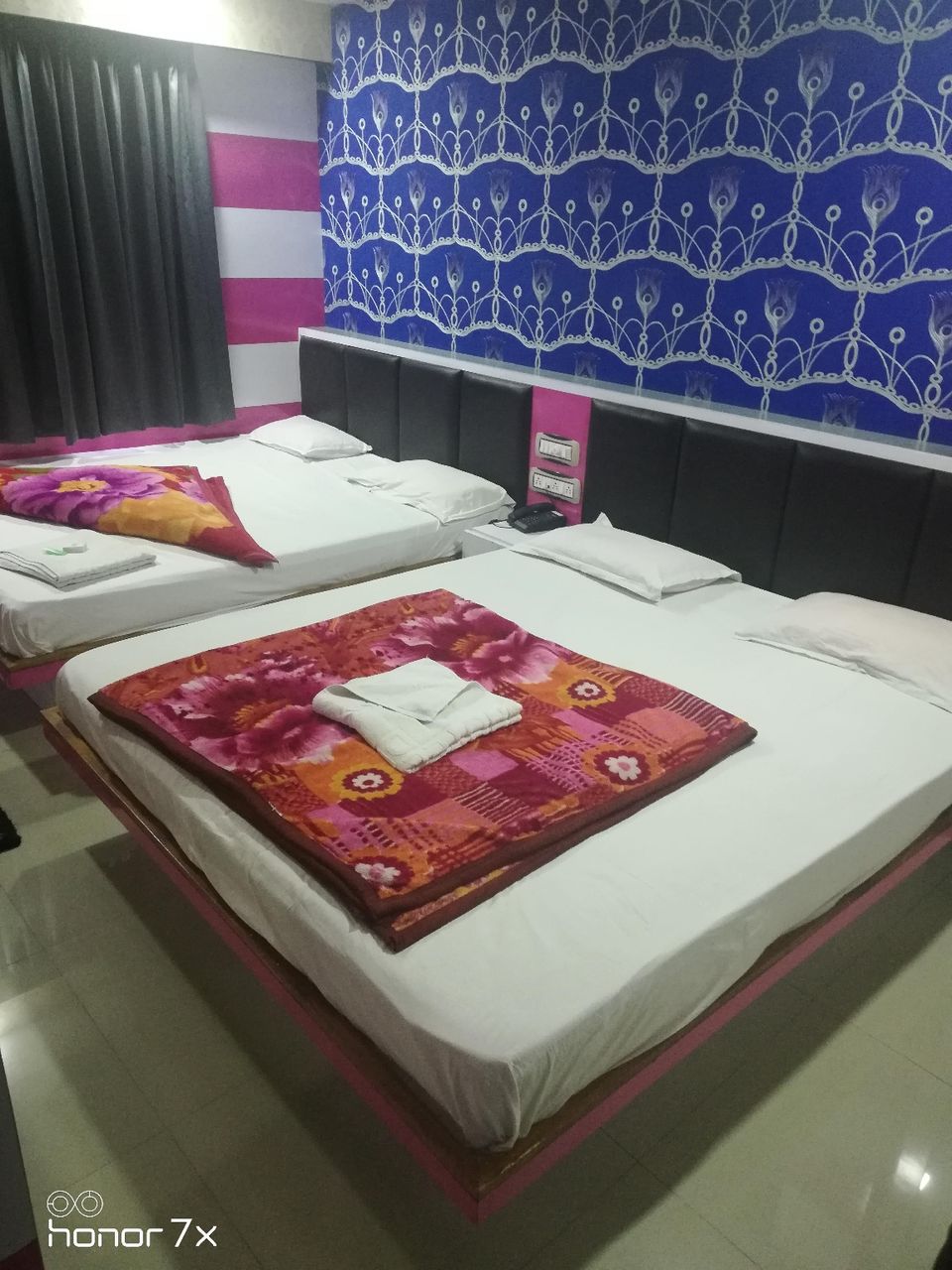 It was a good room to stay for 1 night. He took 2000 for this room(500 each ????).
We took rest for an hour and about 2:30 PM we left for town visit.
I will recommend Google trip for all nearby places and it will give you a day plan to visit all the important places nearby. So we visit below-mentioned places one and then another.
1 - Diu fort:- (30-40 min required to visit)
2 - Pani kotha:- you need to take a boat to reach there as this place is in sea and 4 to 5 km away from Diu Fort. This was the place where people served their KALA PANI ki saja.
3 - Light House:- This place is amazing as it contains all the amazing views of the town.
4 - City Museum:- An old church museum where you will find the knowledge about the respective religion and outside of the museum there is a pleasant garden where you can stay for 10-15 minutes.
5 - St. Paul Church:- A place to sit inside and meditate for some time.
6 - Jalandhar beach:- I will not say that it is a must visit the place but if you have time you can go there and see this beach.
7 - Nagoa beach:- This is the best place to hang out or if you want to play with water you can take bath and you can stay here for about 2 hours.
8 - Gangeshwar Mahadev Temple:- This is a place where you can see a beautiful sunset.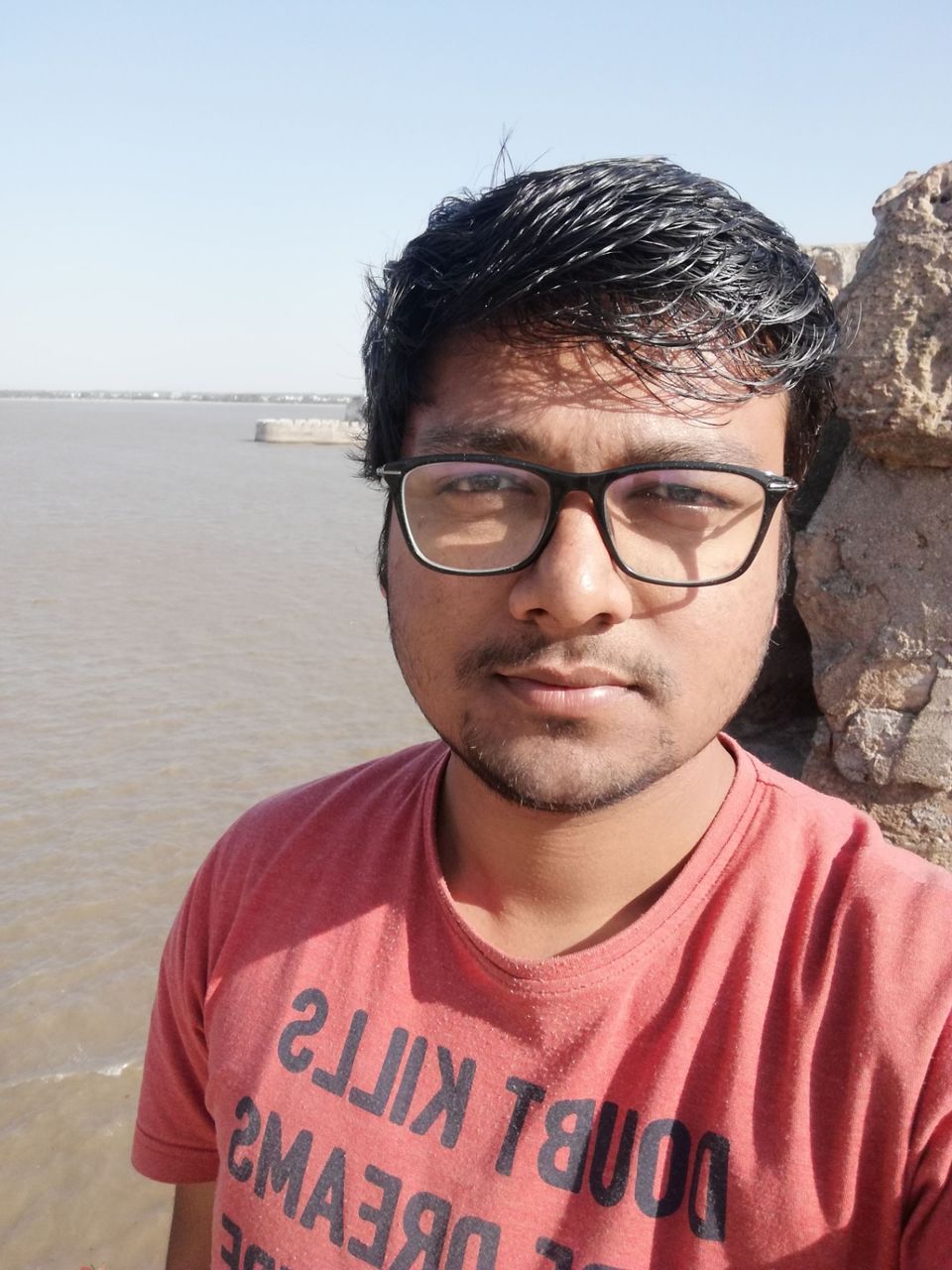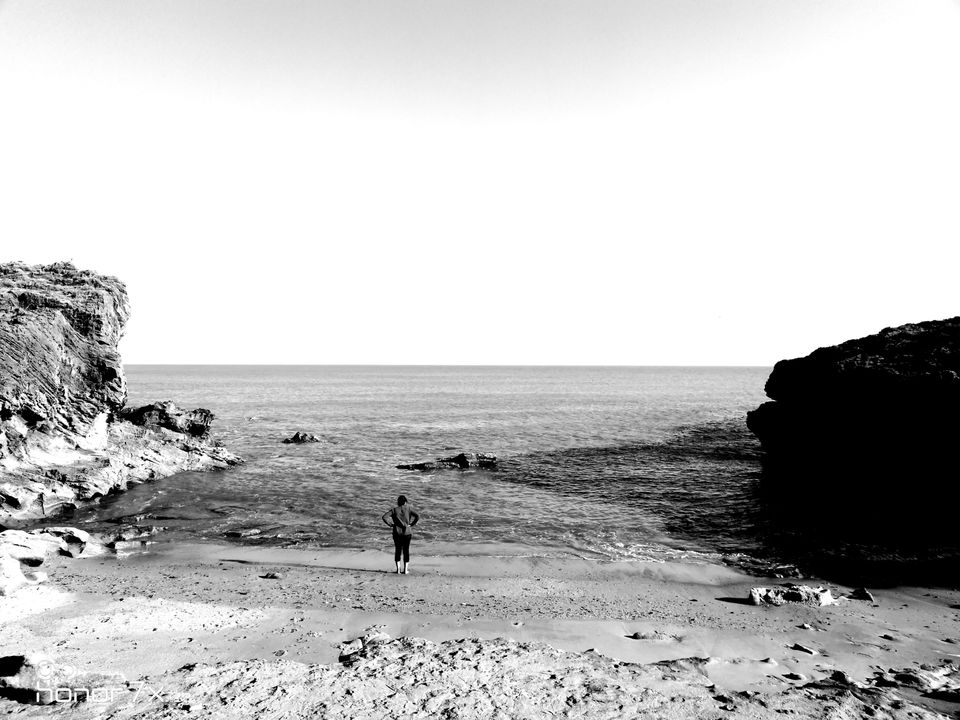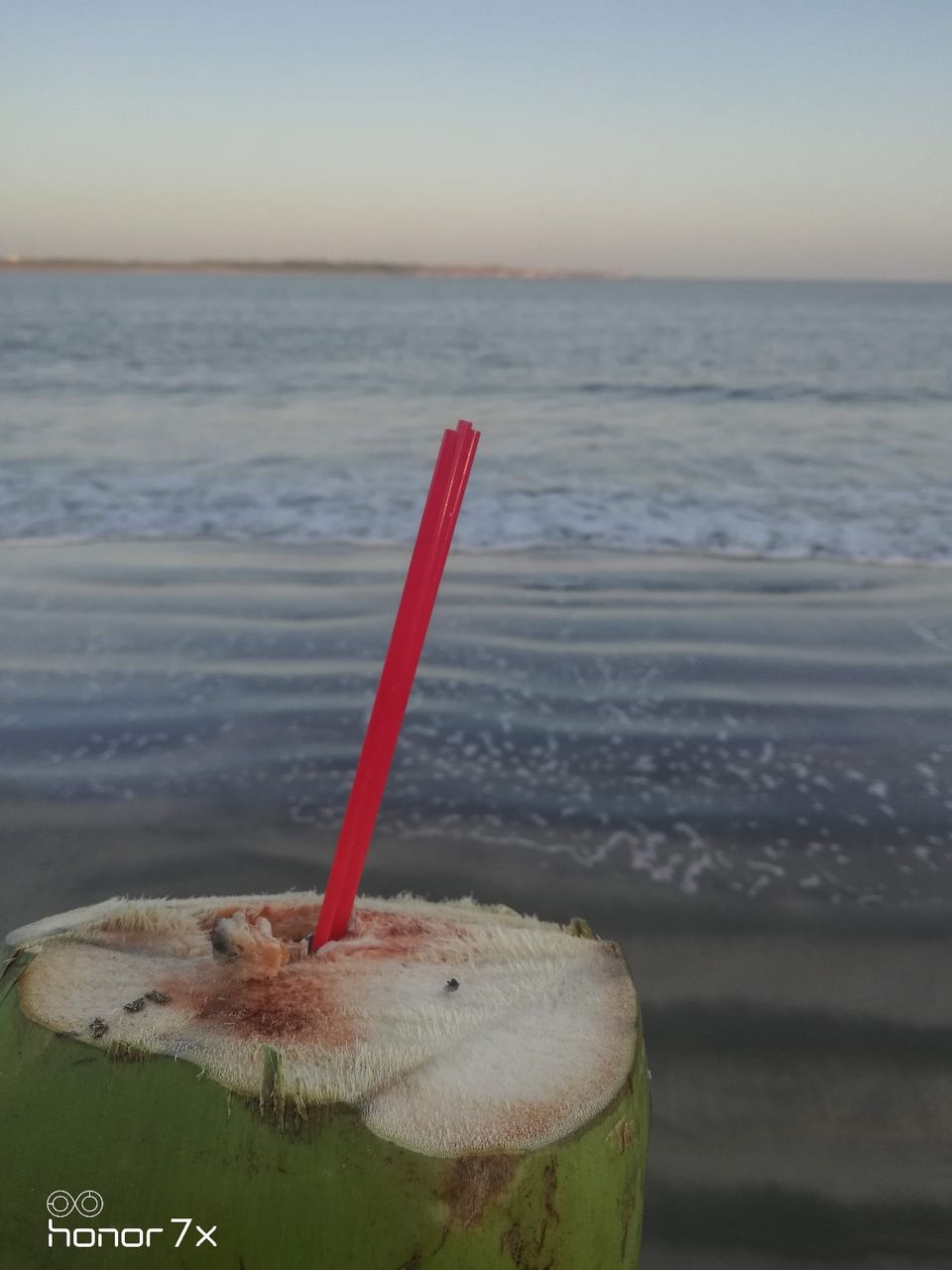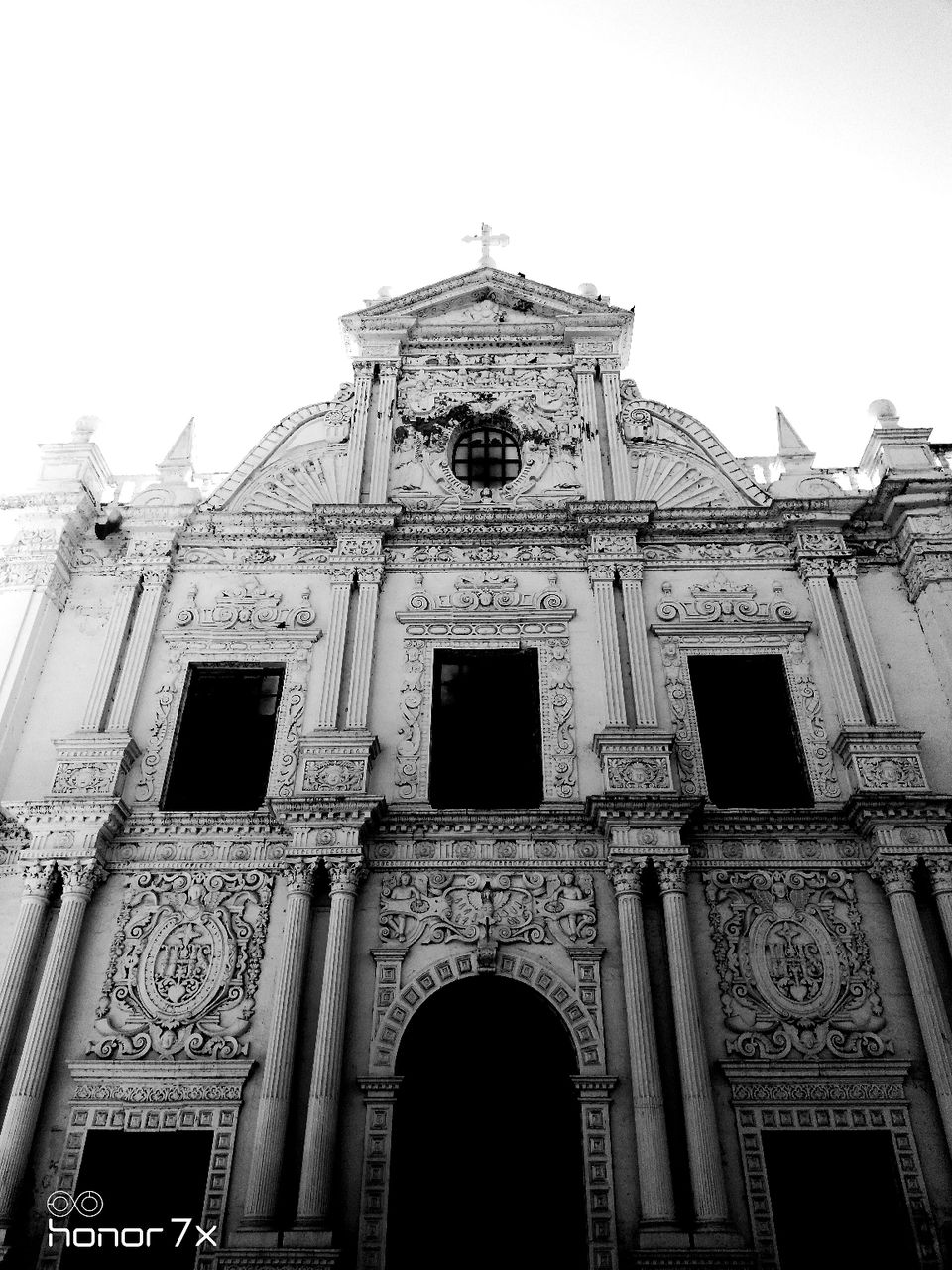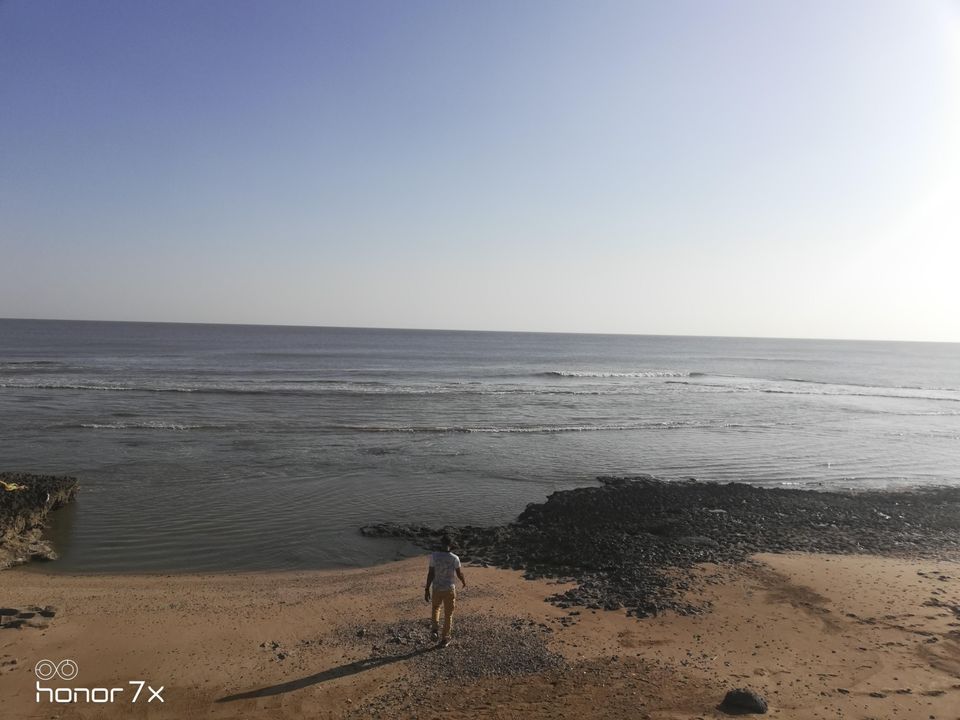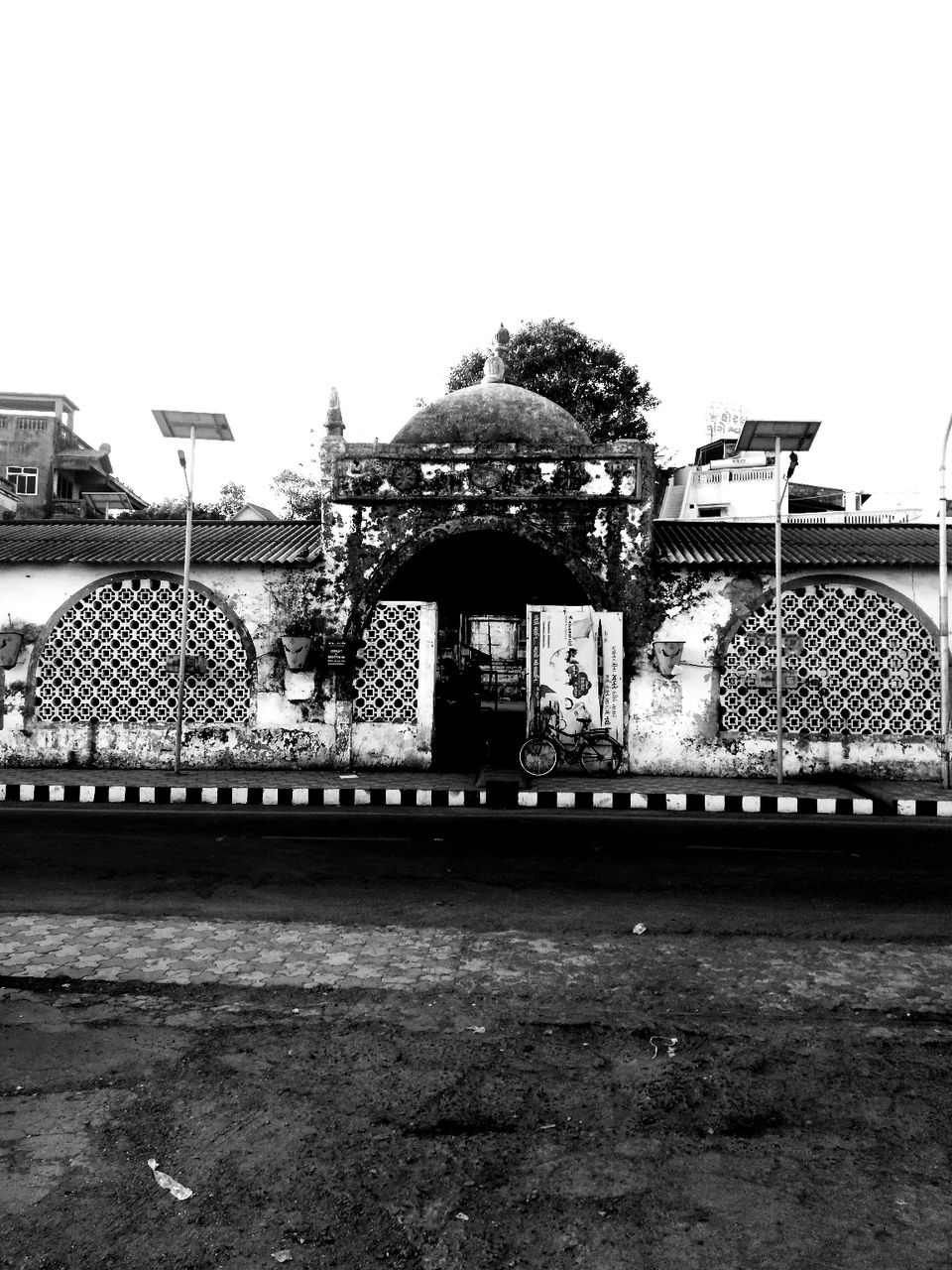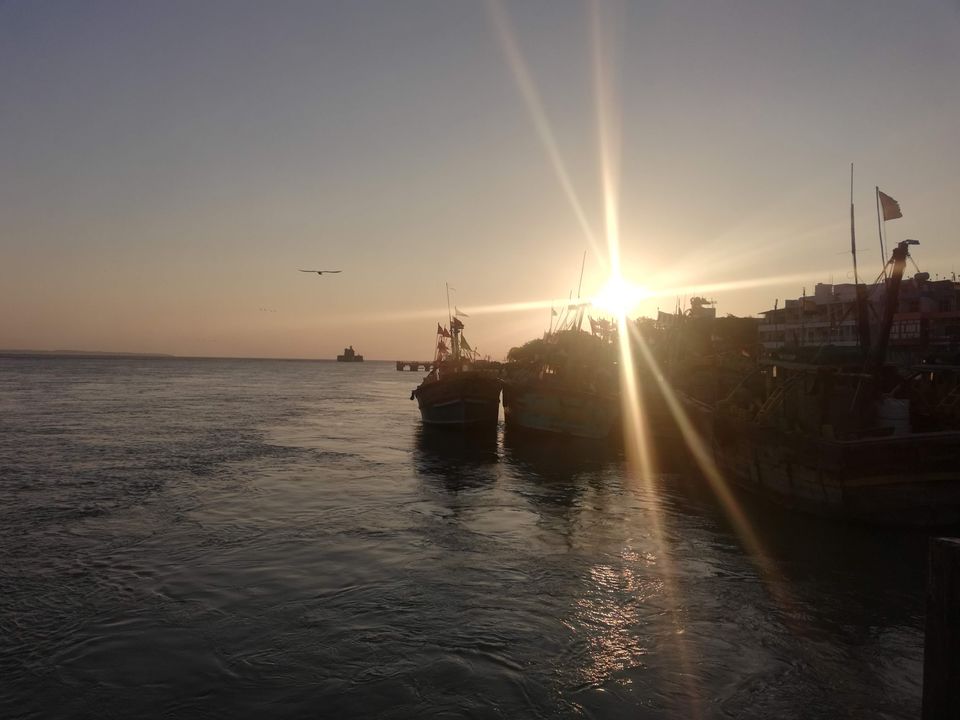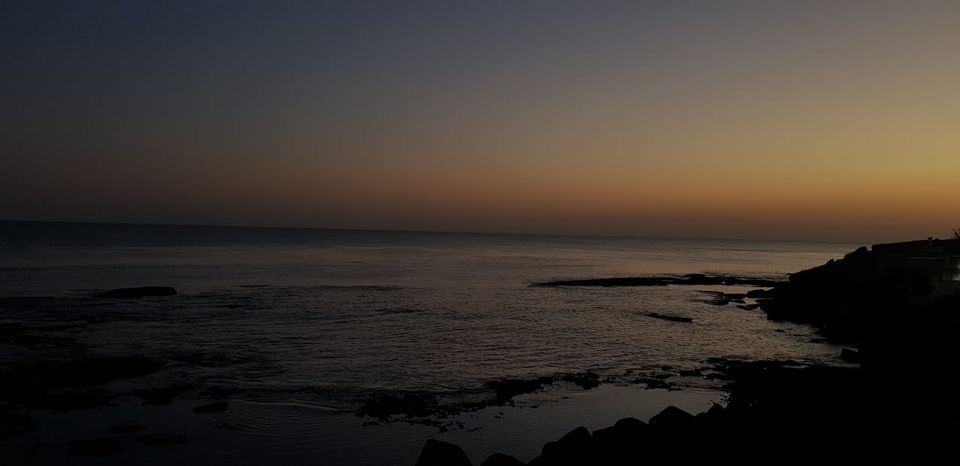 So this was the complete day tour now time was 8 PM and we reserved this time for dinner and shopping. ????
After all, we were a bit tired and about 11 PM we went hotel and slept.
Good night.
Good morning at 8 AM.
We took bath and pack our bags had breakfast and left for our next destination, which was Gir National Park.
I will suggest you book tickets for Gir safari in advance as this place is always in demand, you will not get tickets on the same day.
By 2 PM we reached Sasan Gir (Gir national park), This was my dream place and you won't believe this place is as amazing as you can't imagine. We had lunch outside the Park itself and took safari of 4 PM. Please take note of safari timings and options.
You will get two options for safari:-
1 - Gir Jungle Trail (3 hours)
2 - Devalia safari (1 hour)
Timing will be 6 AM to 9 AM and 3 PM to 6 PM so arrange your travel accordingly.
I took Devalia safari and was so lucky that I saw one Babbar sher (Lion) just in 10 min of safari. During the ride your guide will tell you all about the jungle and you will get to see lots of animals.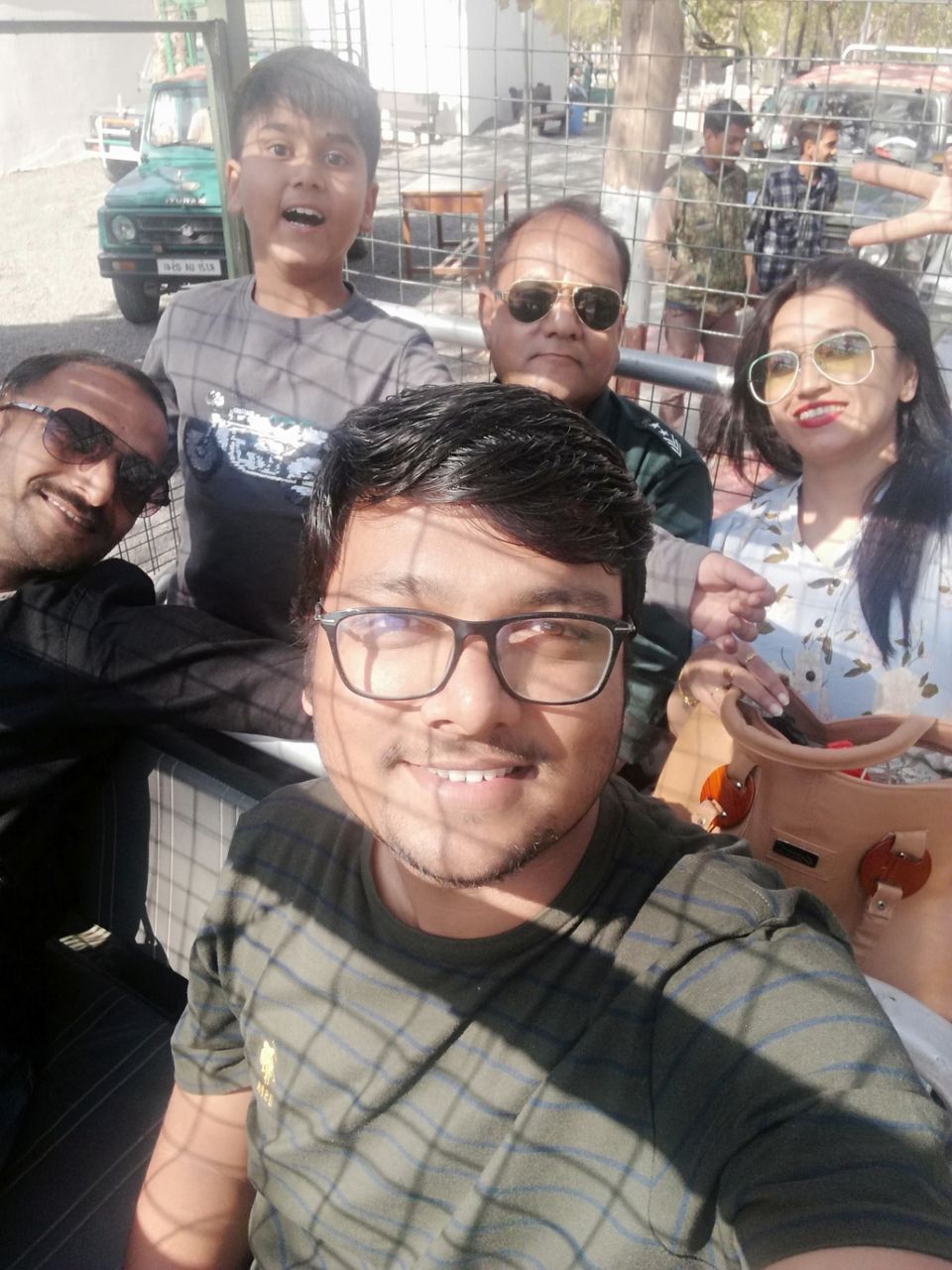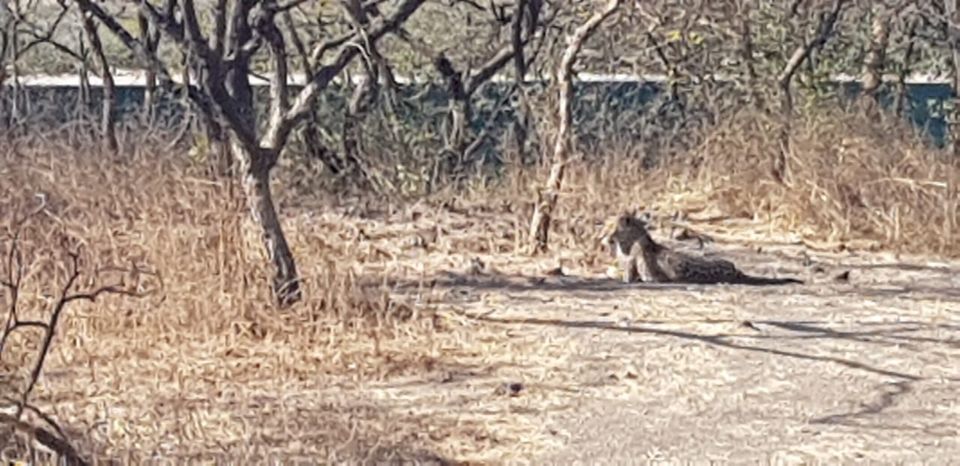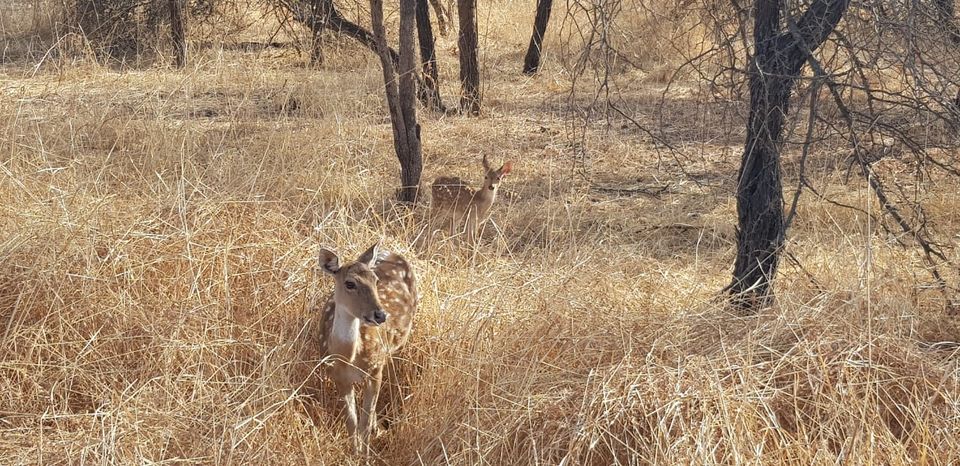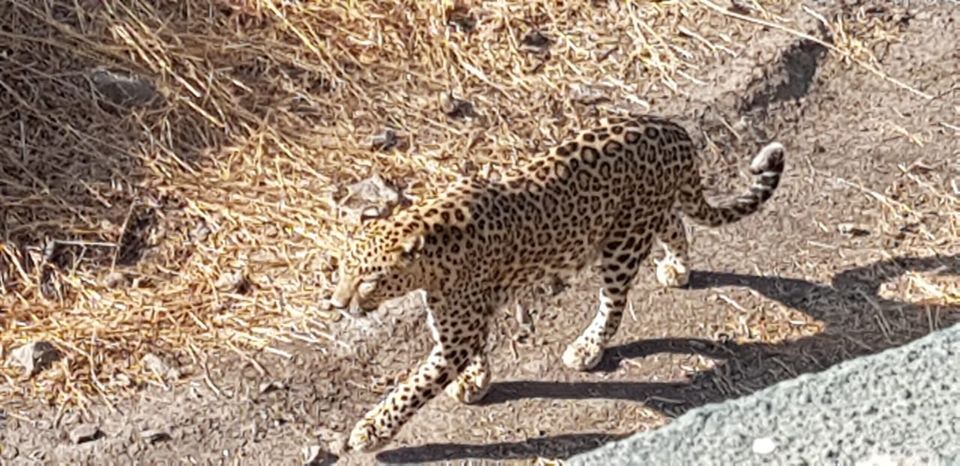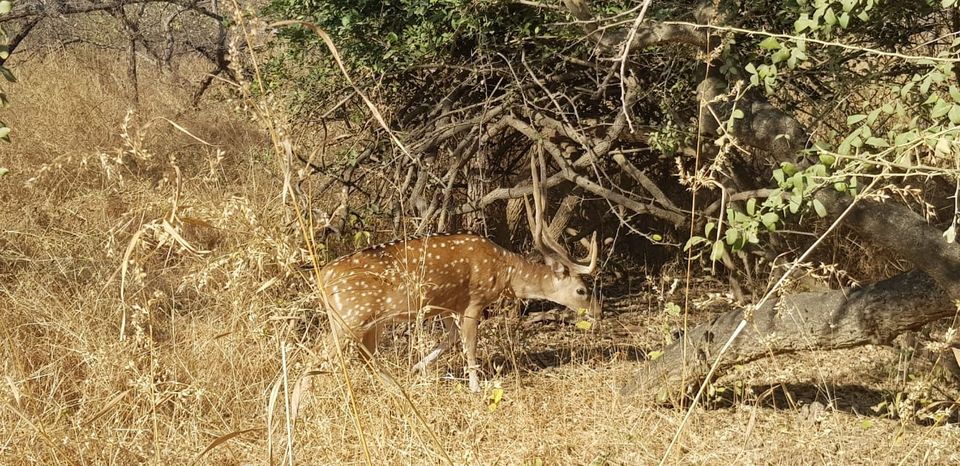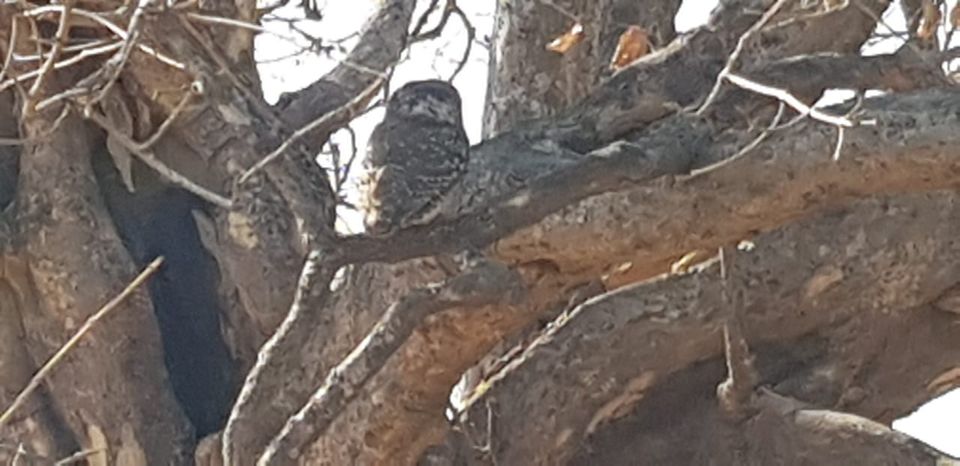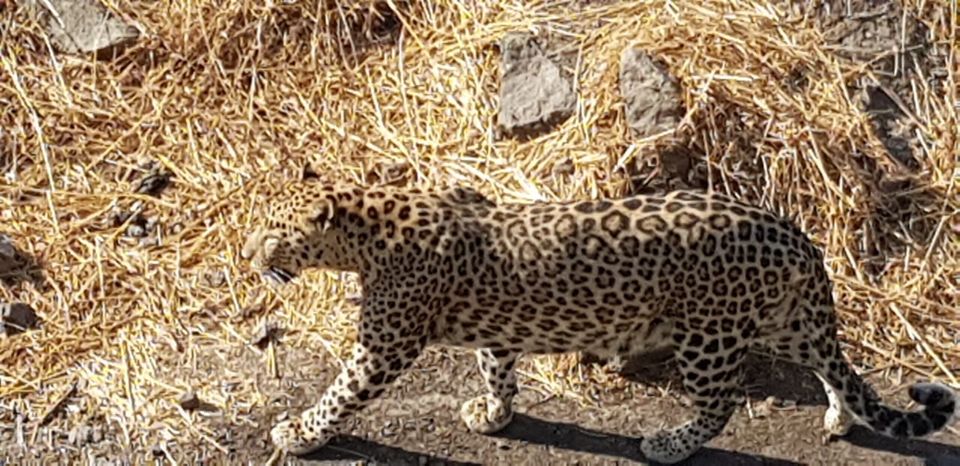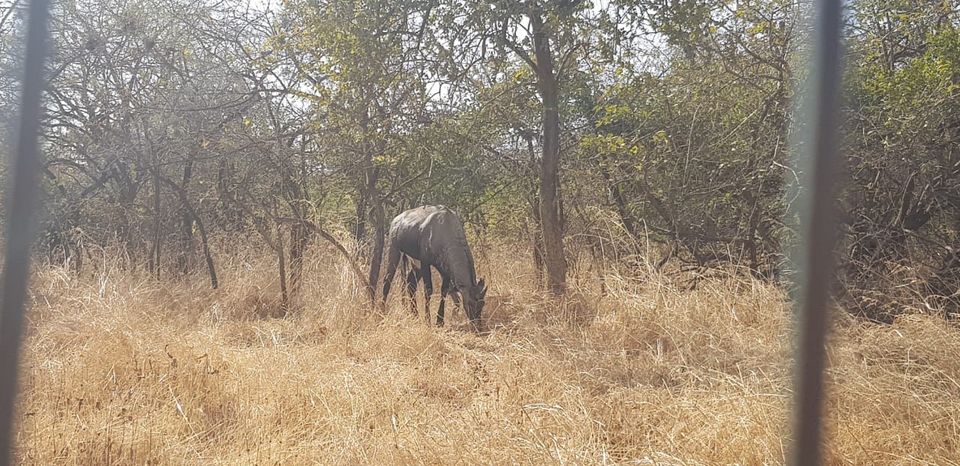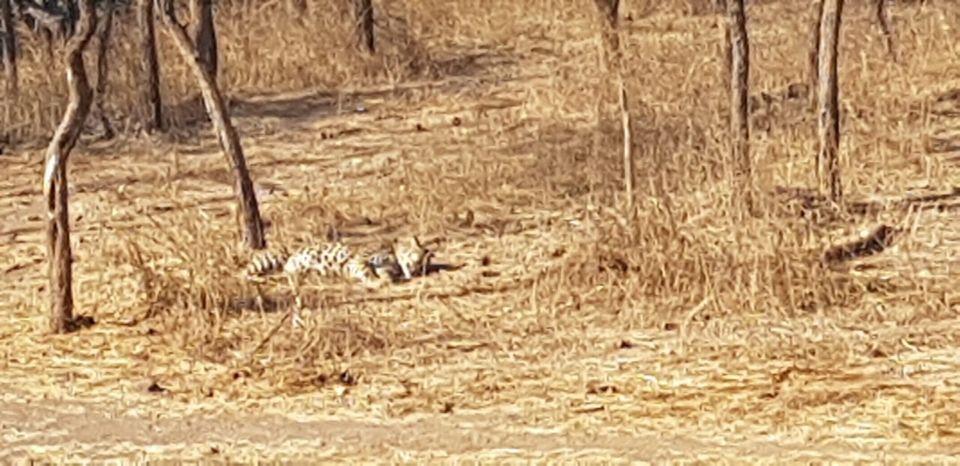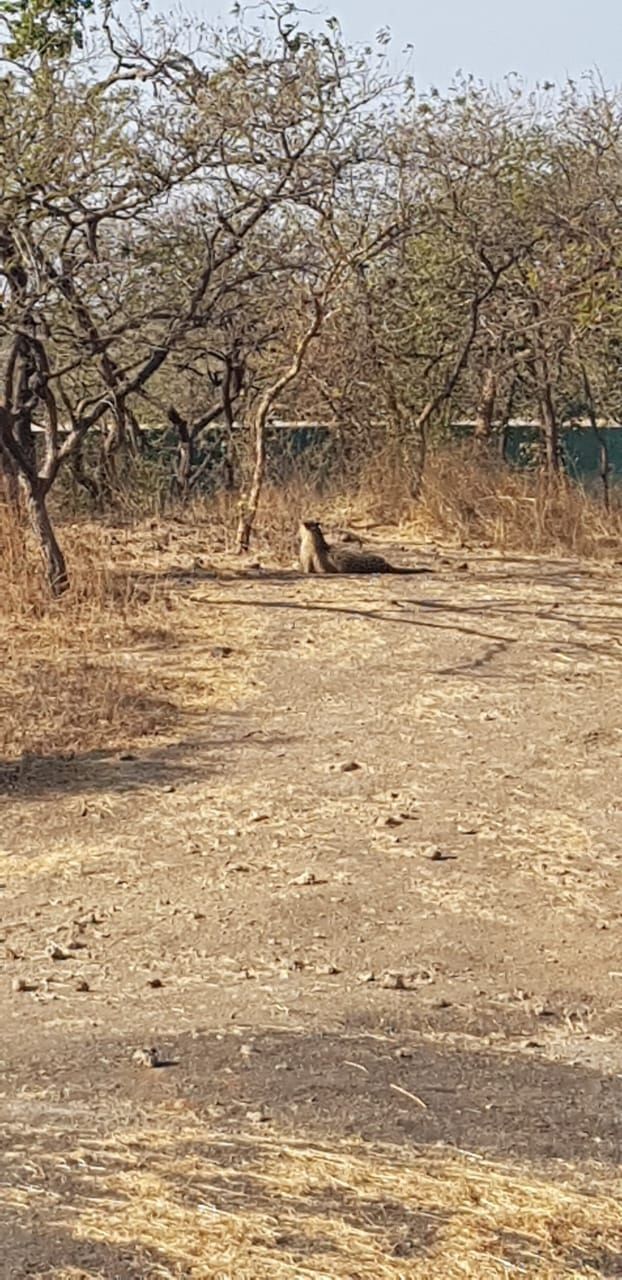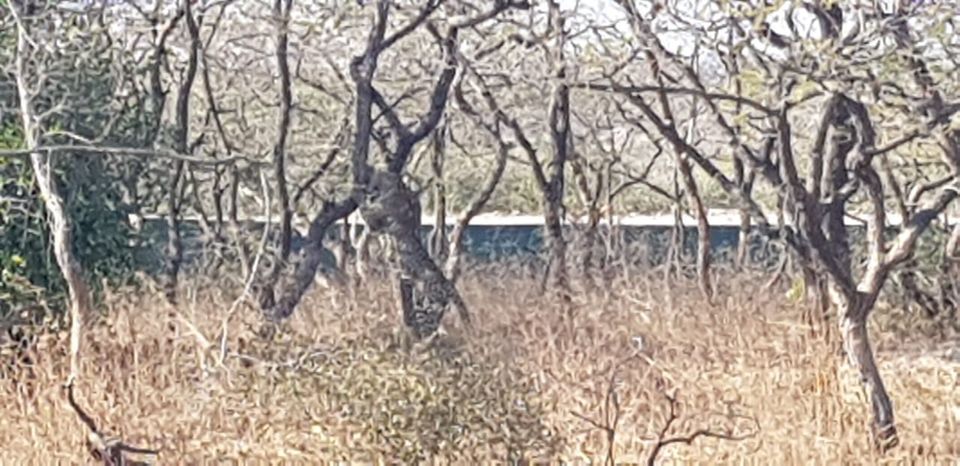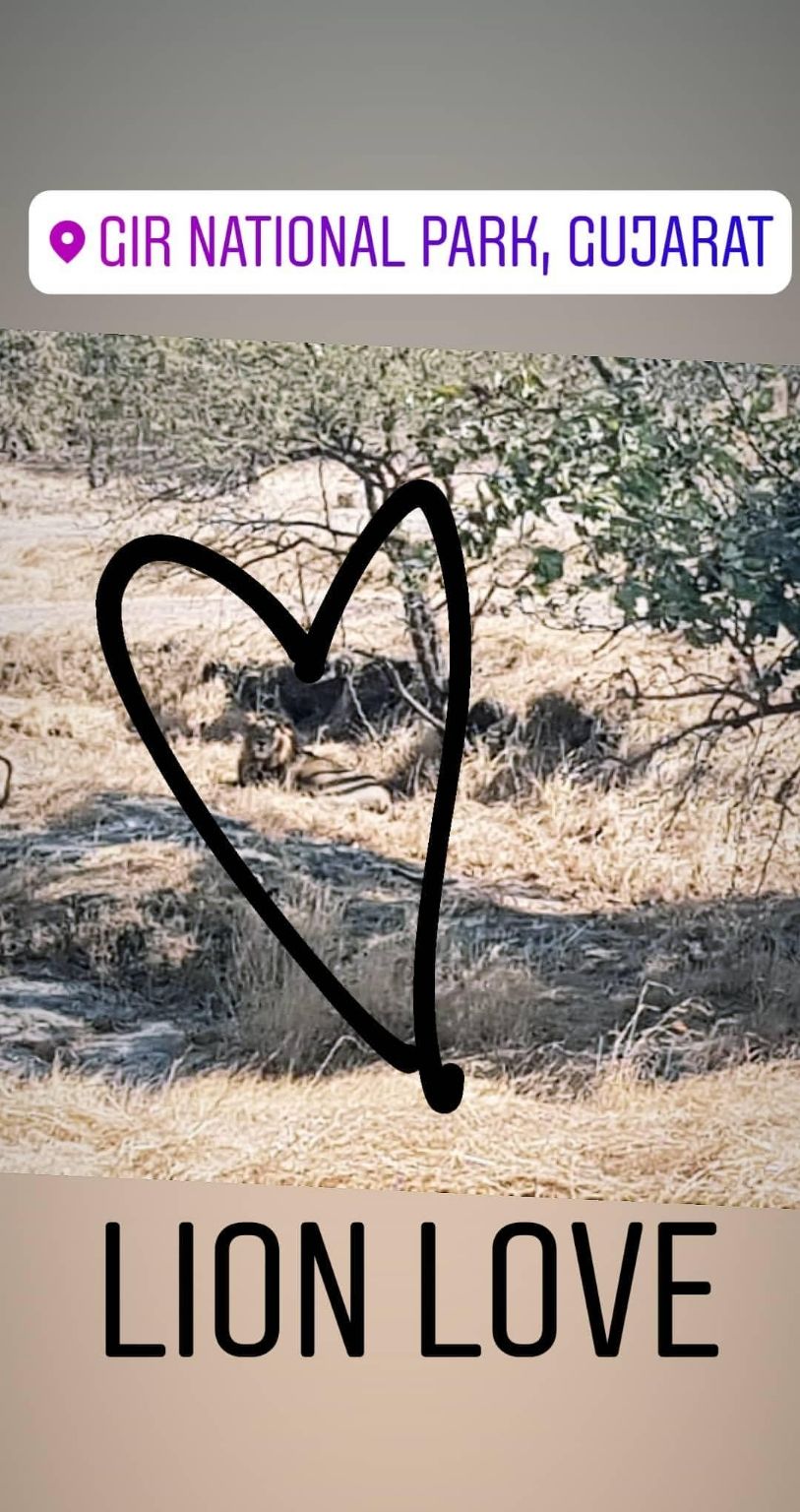 After completing our jungle safari we left for our next destination and it was Somnath temple.
From Sasan Gir to Somnath is just one and a half hour drive. We reach there by 6 PM.
Somnath temple is a beautiful place and it is a must visit place. please read about the history of this golden temple. the camera was not allowed to take inside the temple. The sea view and sunset from this temple are just amazing. Somnath is One of the 12 JYOTIRLINGS and having very much importance in Hinduism.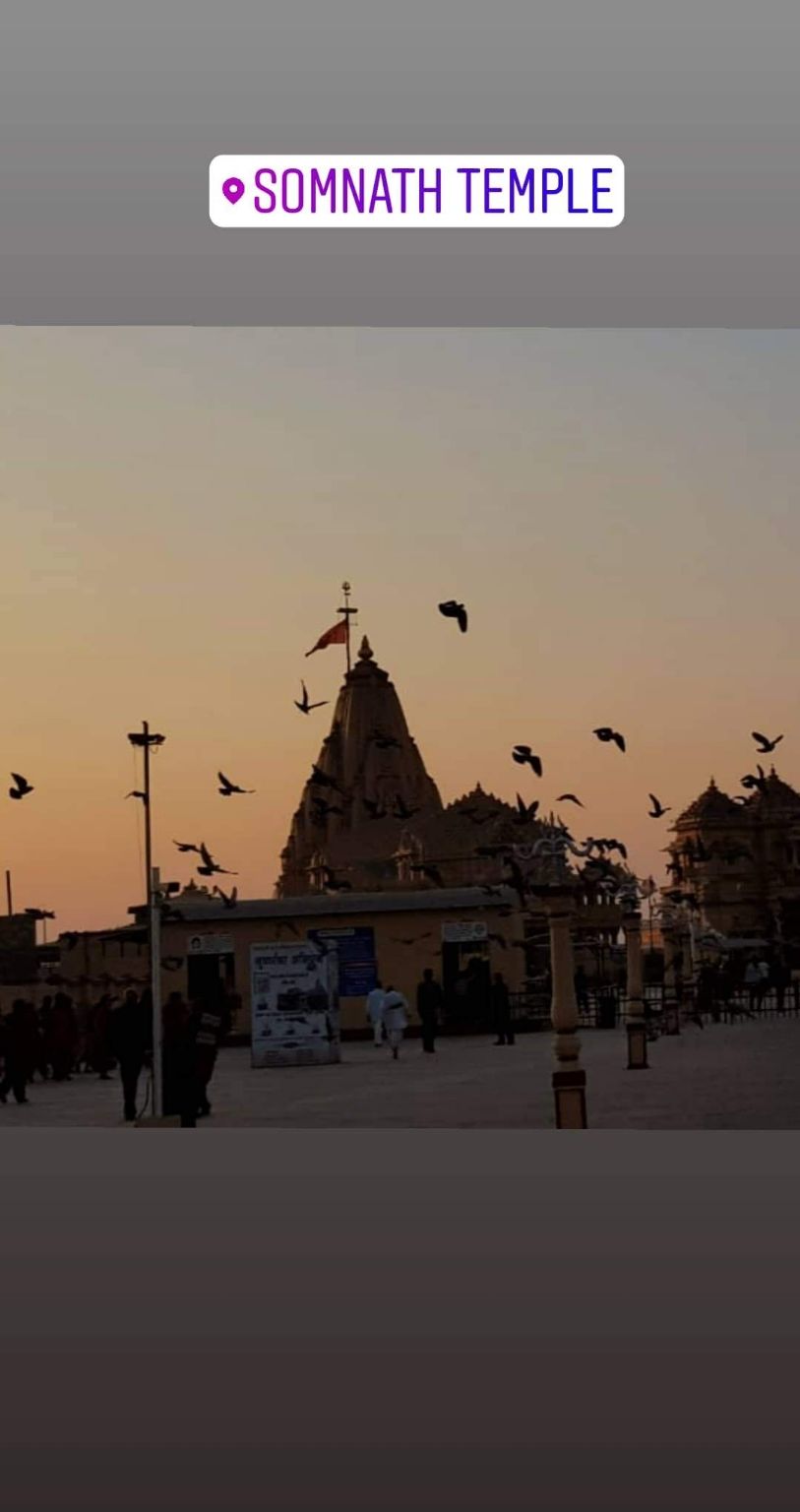 After visiting this place immediately we left for our next destination and it was Dwarka.
I will suggest keeping one or two Stepney tyre if you are travelling by car.
We had lunch on one highway dhaba and book one Oyo room in Dwarka. It was a 6-hour run and by 2 AM we reached the hotel in Dwarka which we booked through OYO rooms. I will highly recommend OYO, it was just amazing service and the price was 1500 for two rooms with breakfast.
We checked in and slept.
good night.
Good Morning at 7 AM.
We took bath and had complimentary breakfast and left for Dwarkasheesh temple which was just 10 min of walking distance. Again you won't be allowed to take any kind of electronic item with you inside the temple.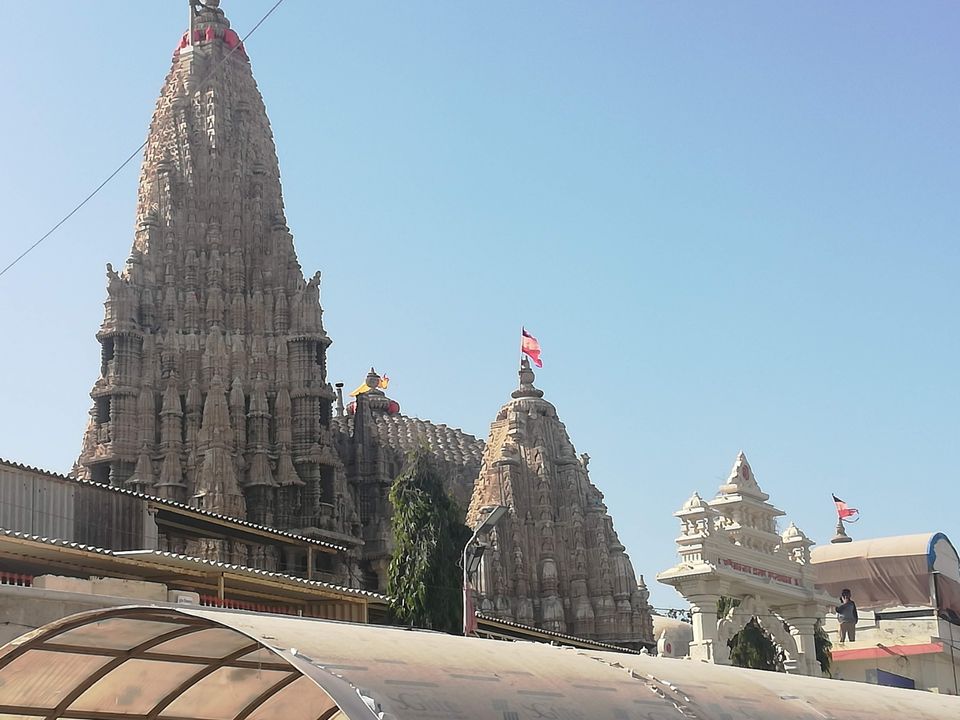 This place is amazing and took around 1 hour to visit it completely.
Then we start walking to the market, you can buy clothes from here as you will not find the designs anywhere around.
Then we went Sudama setu a bridge over Gomti river.
We spent another 1 hour there, we went to Dwarka beach where you can have watersports.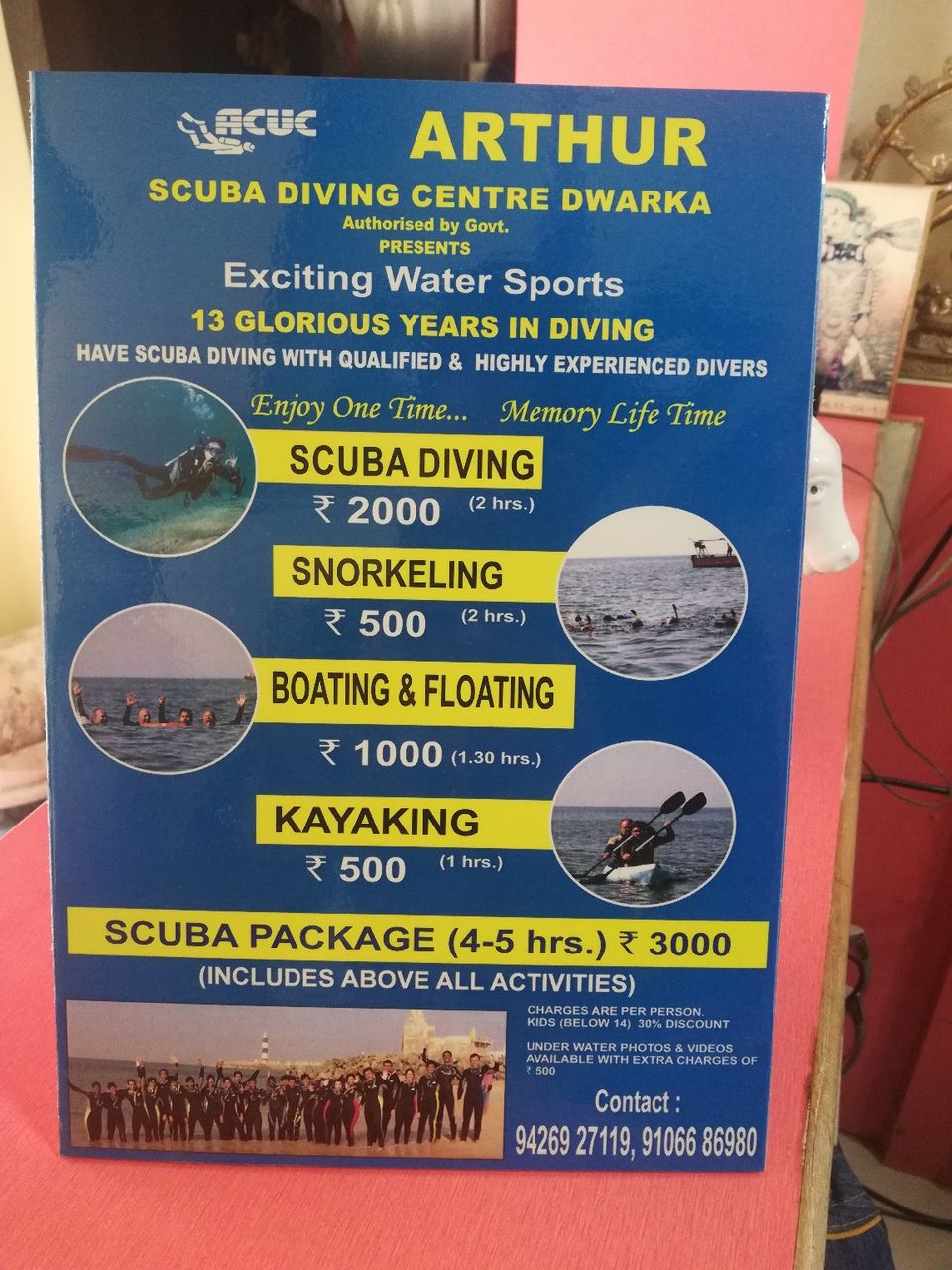 This was the price chart, but we didn't have that much time so we just did a camel ride and left for next temple.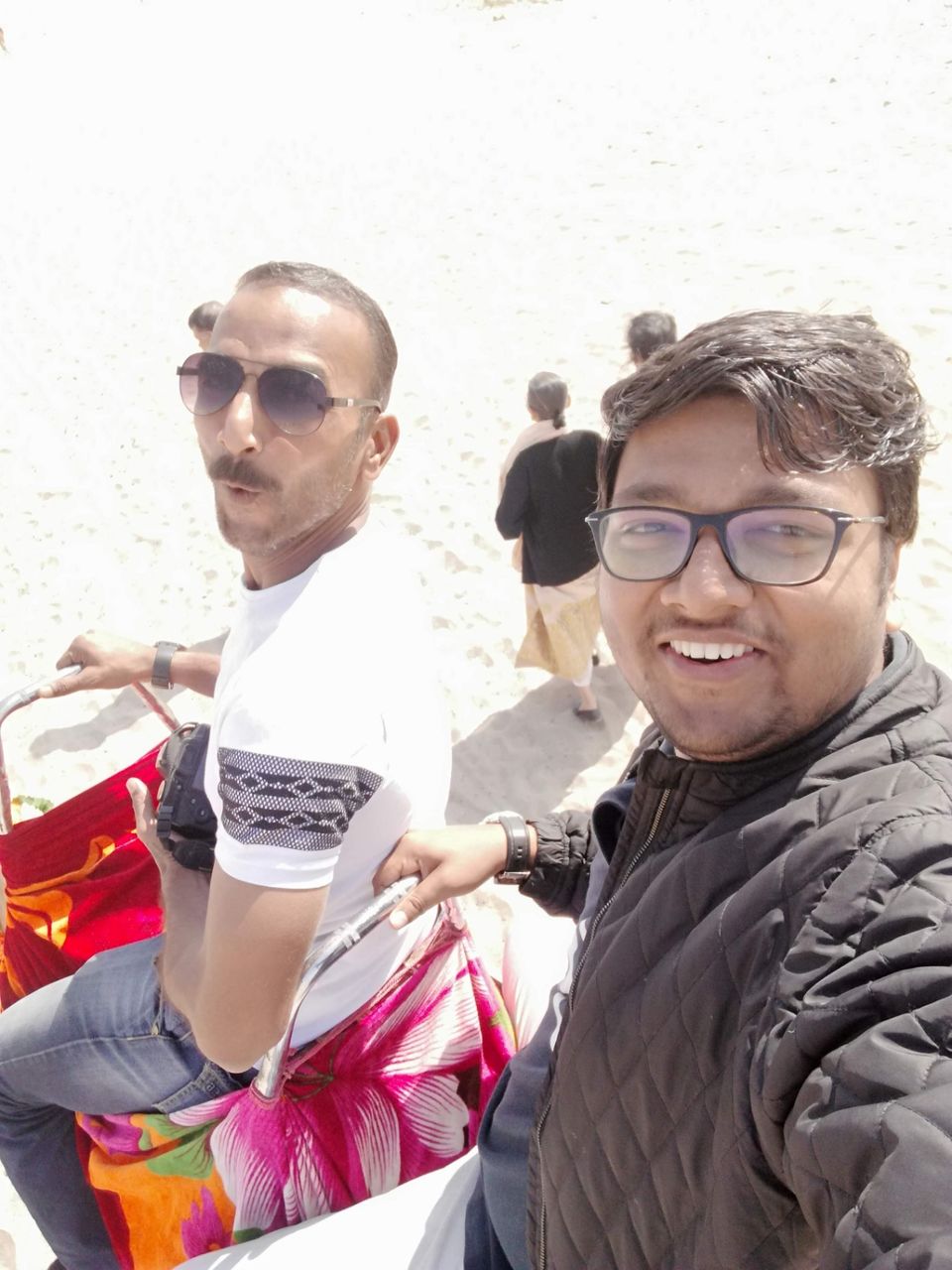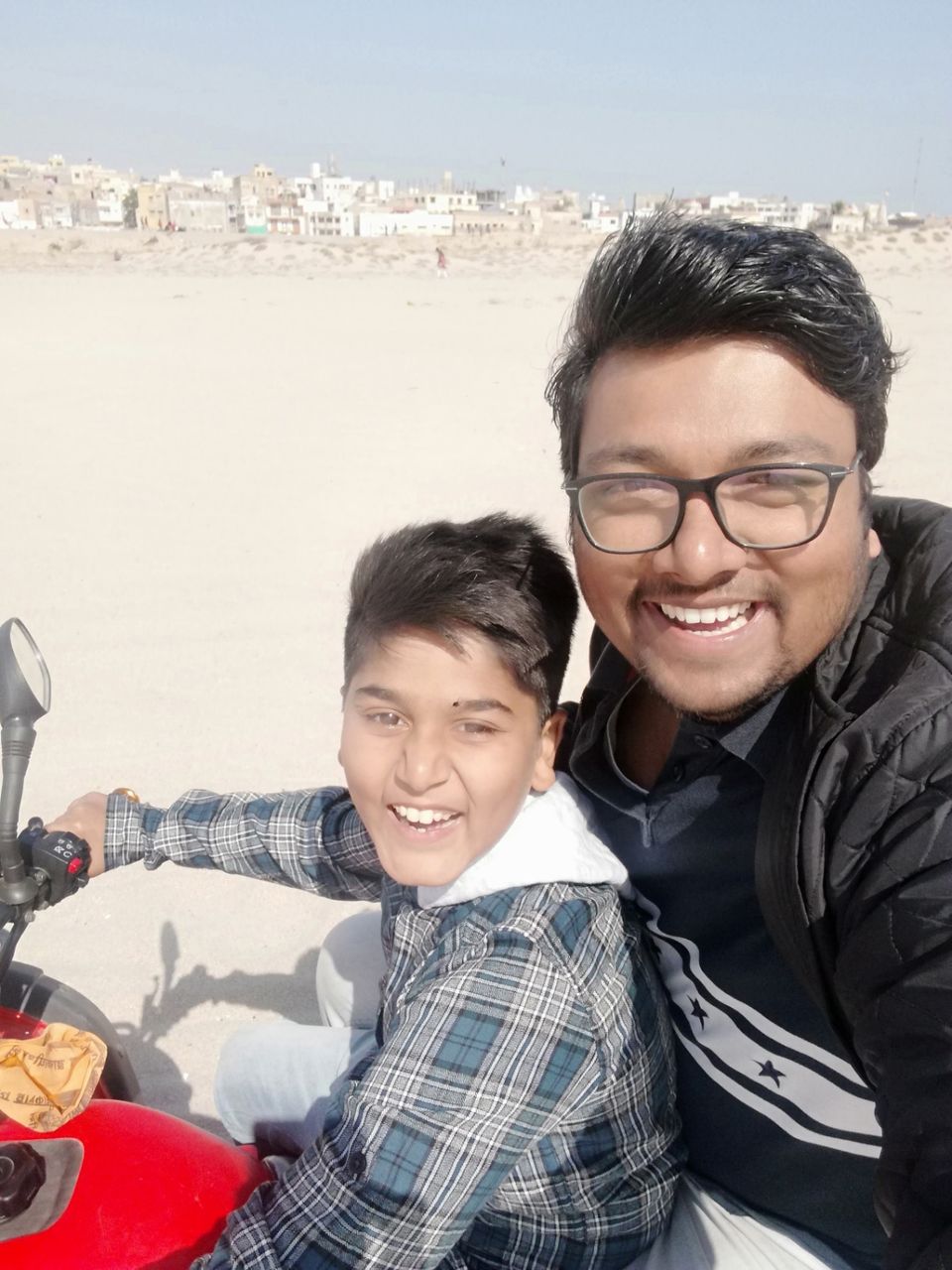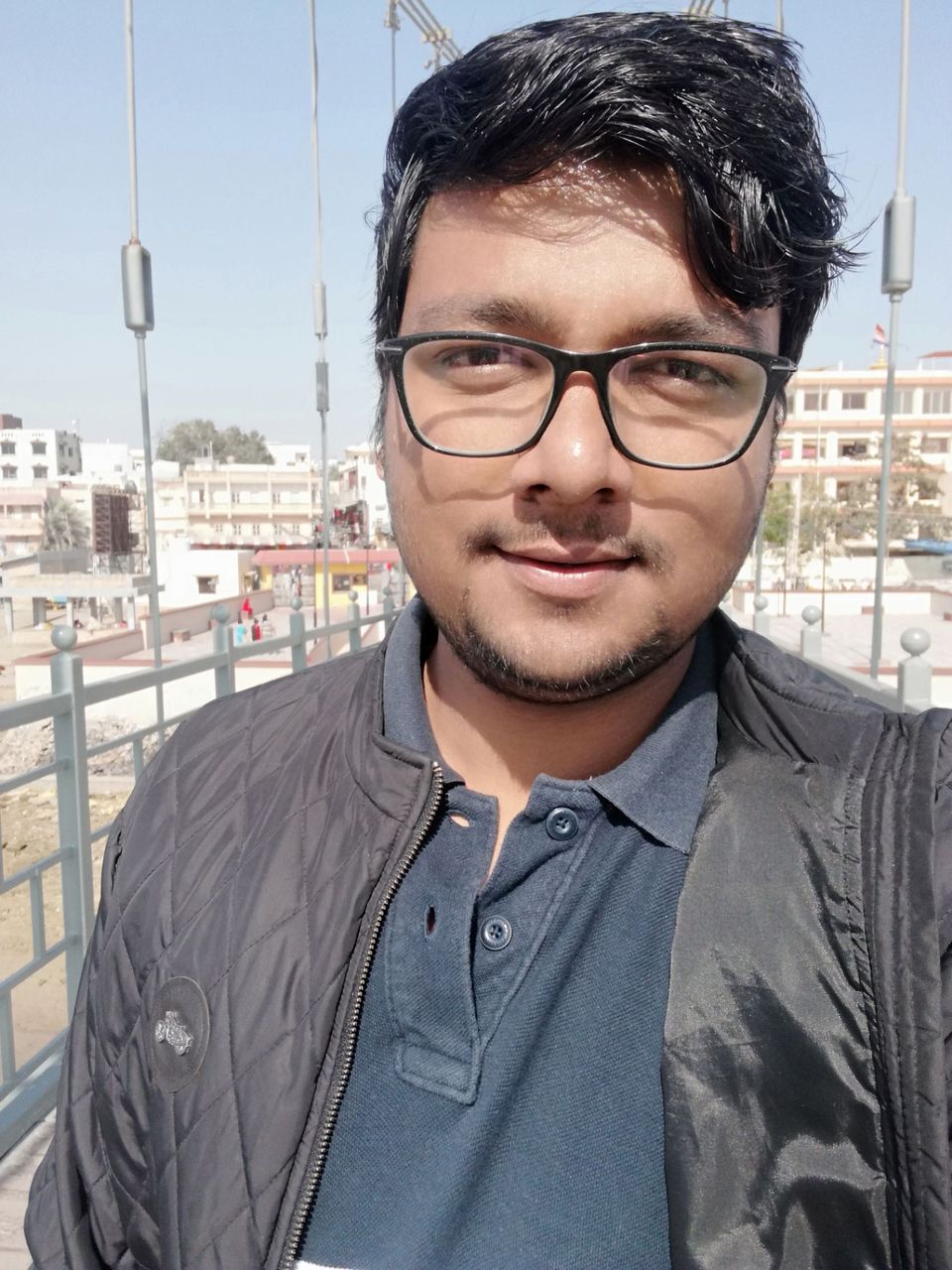 Then we went to Rukmanidevi temple.
Then left for Nageshwar temple, this is also one of the 12 JYOTIRLINGS in India. We had a great time here.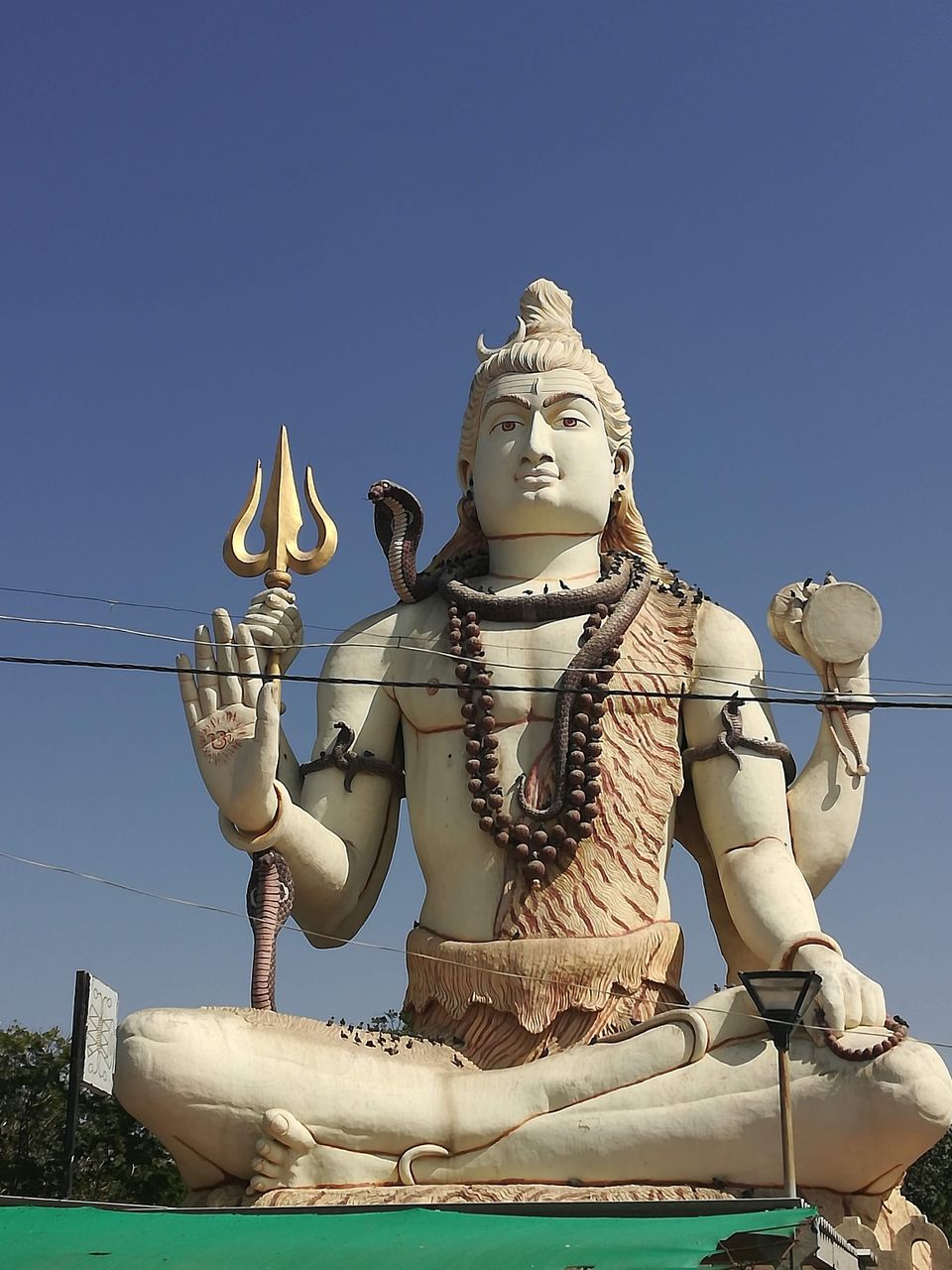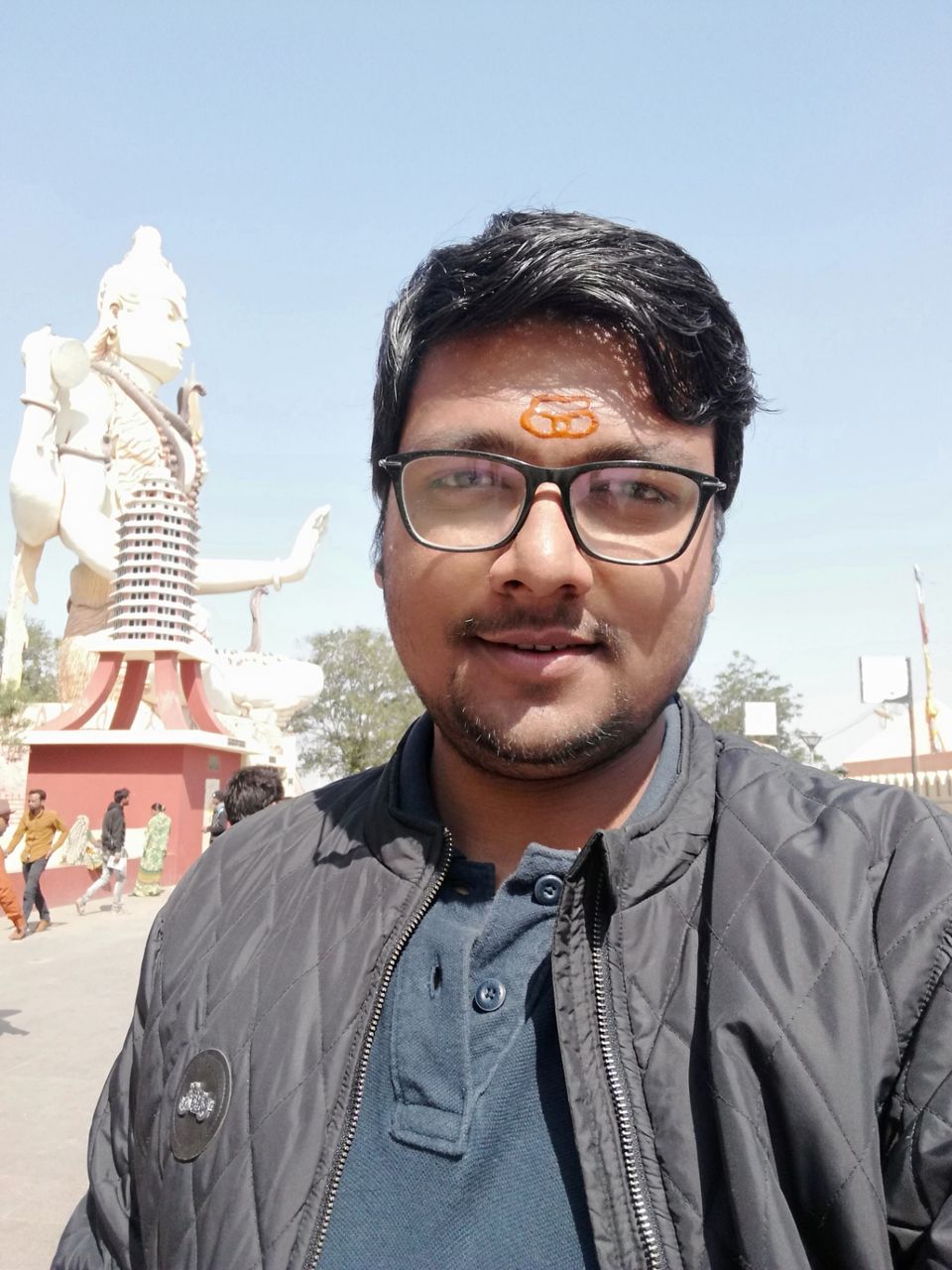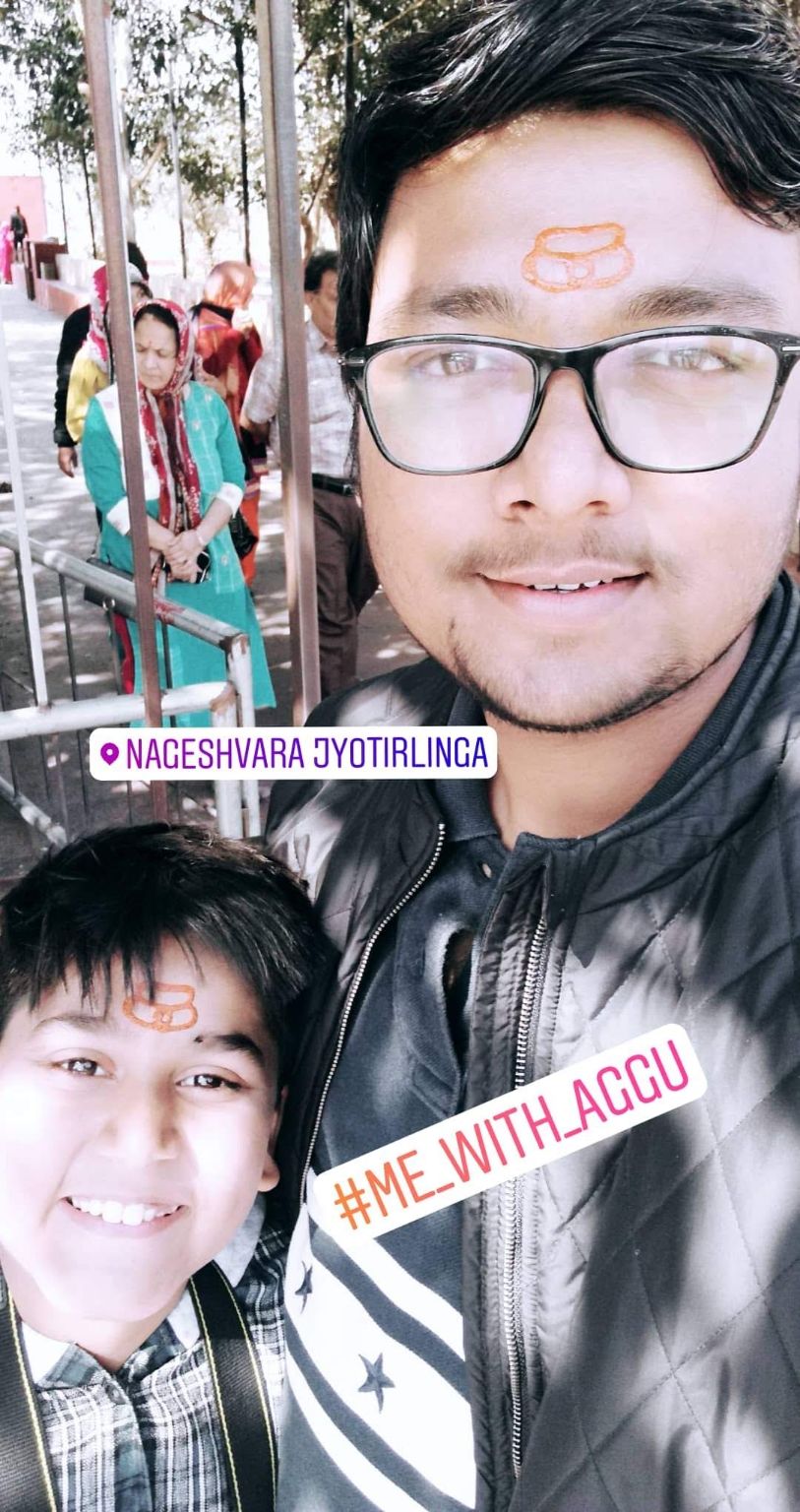 After completing this temple we left for Okha (the last railway station or one of the ending point of west India). Here we had lunch at Radhe Krishna Parontha house, A must visit the restaurant.
After completing our lunch we left for Beyt Dwarka. For this, you need to take a boat from boat point in okha.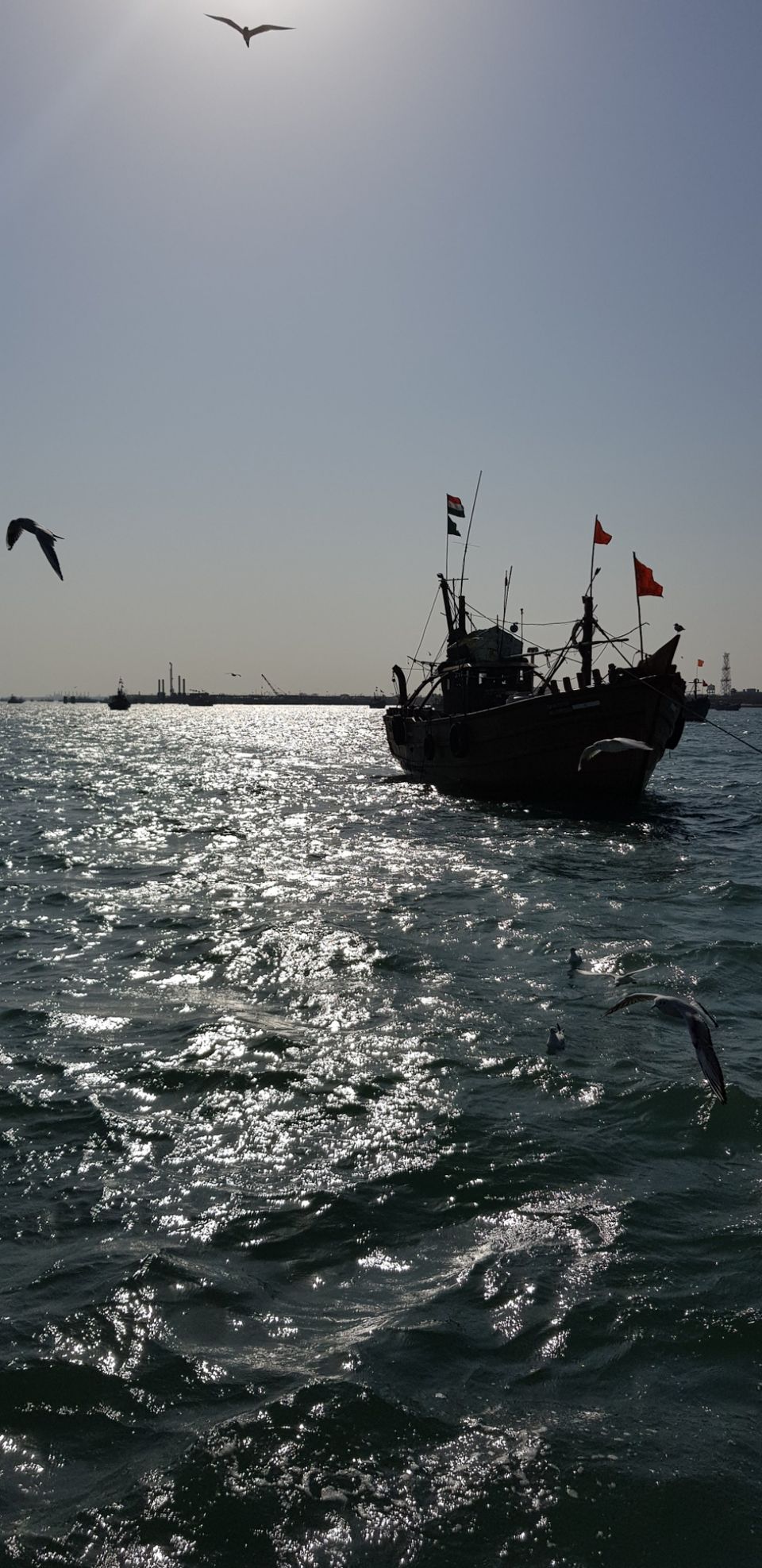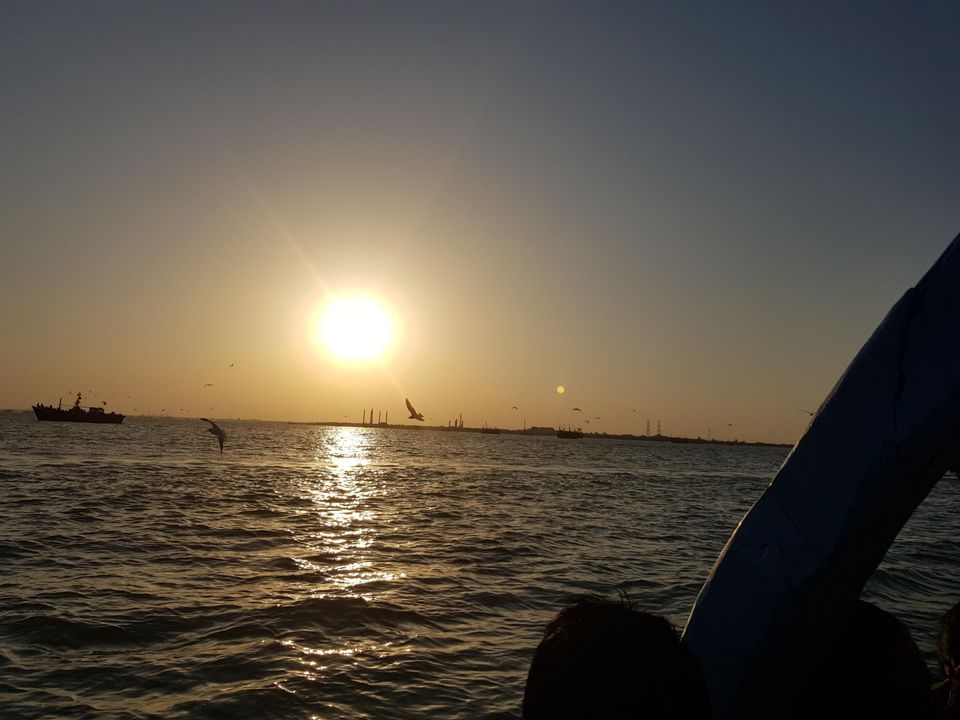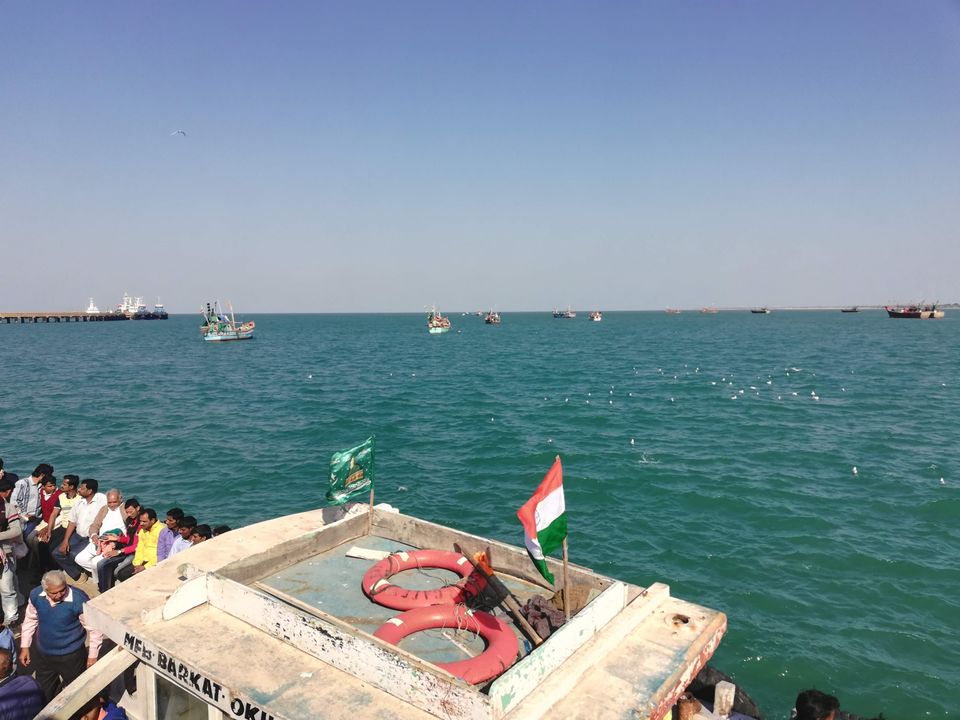 It will take 40 min to reach by boat. Enjoy the view.
Once you reach the Beyt Dwarka, Go directly to the Dwarkadheesh temple. You will definitely have great vibes there.
After completing this we started our car and head towards Ahmedabad. So it took 8 hours of drive and we reached ahmedabad.
This was the long weekend trip. ????
Let's talk about the per person cost -
6 seater Car booking (1300 km trip × 10 = 13000) = 2166 each
Hotel stay for 2 nights:- 700 each
For food:- it is very cheap in Gujarat, each meal cost you 120 so a total of 6 meals cost you around 750 + breakfast around 250 = 1000
Gir Safari price:- 3000 for 6 people so 500 each.
Total for a single person:- 4366 only.
I hope you will like it.
Frequent Searches Leading To This Page:-
Best Tour Packages for Gujarat, Top Gujarat tour packages with price, Best Travel Packages for Gujarat, Best Gujarat Trip Packages, Gujarat Holiday Tour Packages, Top Gujarat Packages for Family, Gujarat Honeymoon Packages from Delhi, Places to Visit in Gujarat