Kutch, Gujarat- The Language Of Color
I always had a wish to pack the bag, go miles and miles using local cabs, buses, auto etc., live the life of locals and try local foods. My experience of Kutch, Gujarat trip was one of the life altering lessons for me. This solo journey not only makes me confident but it makes me the true master of my own destiny.
This magic started to evolve from day one, the moment I take my first bus journey from Ahmedabad to Bhuj, Heart of Kutch (Rs. 130 in GRSTC buses). Around 1:30 pm I reached at Kukma village. Here I stayed for 3 days at Khamir Craft and Resources Centre, Kukma Village (10-15 minutes away from Bhuj). With the help of one of my friend, I found this home stay in cheapest price. But it is not available for everyone. Alternatively, you can find out hotels in low price at Bhuj. Later that day, I visited Bhuj city market and find out nearby visiting areas, routes, transportation ways etc.
Next day early morning I took a shared cab for Mandvi Beach, a port city in the western part of India in the Kutch, Gujarat region. It is famous for its Blue Arabian Sea beach and centuries old ship building yard.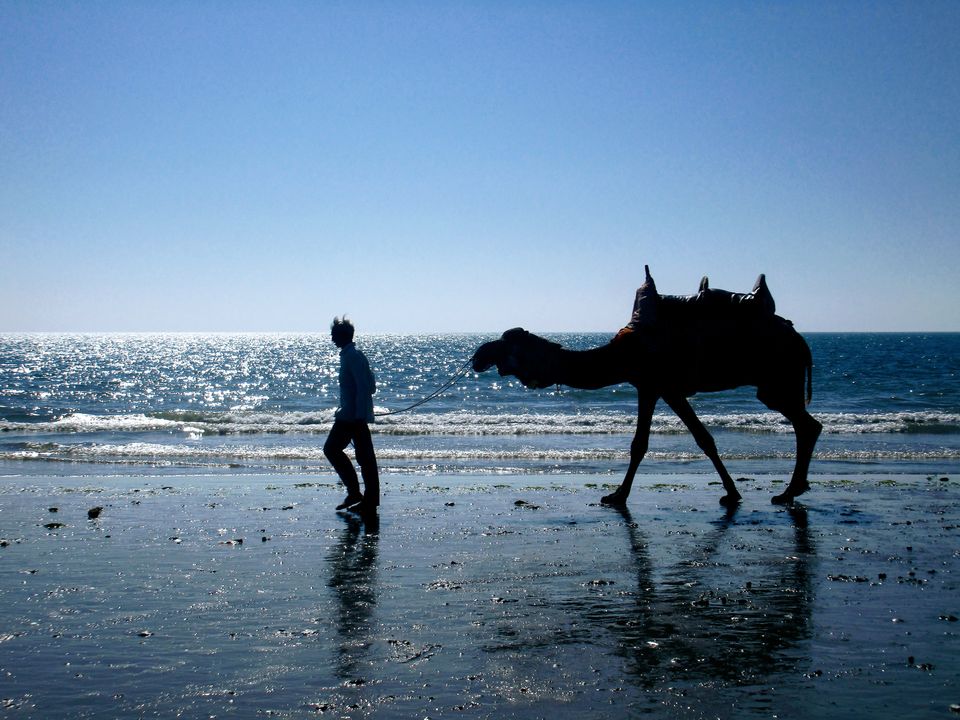 That day taking a local auto (Rs. 100. excluding Palace Entry Charges), I visited Vijay Vilas Palace, market of beach and some other places nearby that beach area.
Later on that day I back to Bhuj City and visited Aaina Mahal, Prague Mahal and local market. The Aina Mahal palace, or "Hall of Mirrors" was built during the flamboyant rule of Lakhpatji in the middle of the 18th century. The Aina Mahal is at the northeast corner of Hamirsar lake, easily walkable from most of Bhuj. Prague Mahal is a palace commissioned by King Pragmalji in the 1860s, designed by Colonel Henry Saint Wilkins in the Italian Gothic style and built in the middle of Bhuj next to the Aina Mahal.
My whole day expenditure was Rs. 400 only.
Next day was Christmass day. I made a plan to go Dhordo Village, Hodka Village then Rann Festival and Sunset at White Rann by local bus and back to kukma village (Staying in Rann Utsav is costly). So, I started my journey by local bus to Hodka Village then shared cab to dhordo village (Rs. 200). There I tasted "Mava", a sweet dish (consists of the milk of a buffalo or cow, Sugar etc) made by there local sindhi people. There I also met villagers and know about their famous amazing textile heritage.
Ahir, Kharek, Pakko, Jat, Dheberia Rabari, Marwada embroidery and Tie & Dye using the "Bandhani " technique are some of the names of embroidery of the region.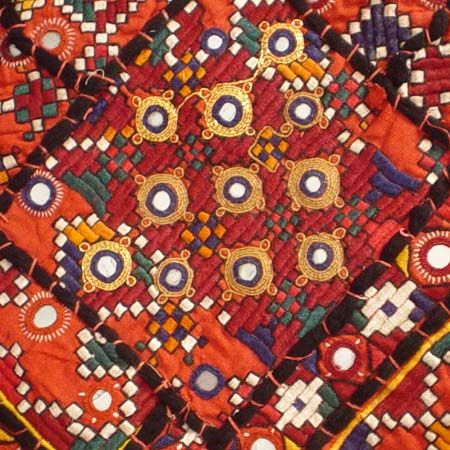 Then I moved towards "Rann Festival", one of the most vibrant and unique festivals in India where was Camel Safaris, Local art and handicraft bazaar, meditation and yoga centre, live music concerts and folk dance shows and lot more.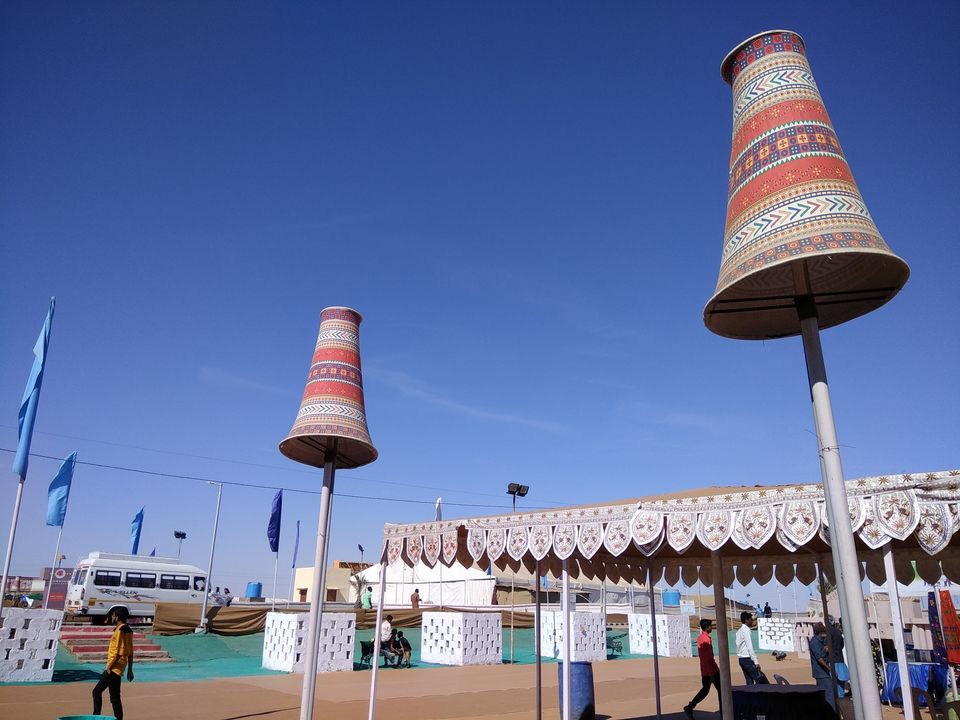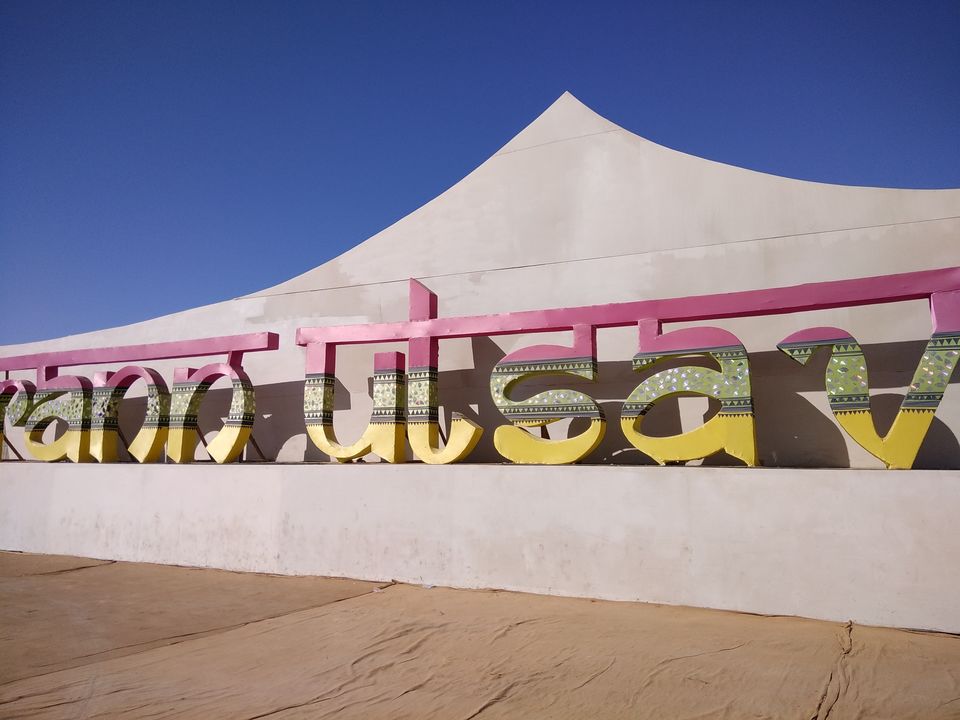 At the time of sunset, I moved towards "The Great White Rann" which is marshy during the monsoons and turns glorious white during the winters and summers. In the monsoon months, the flat desert of salty clay and mudflats fills with standing water from the sea.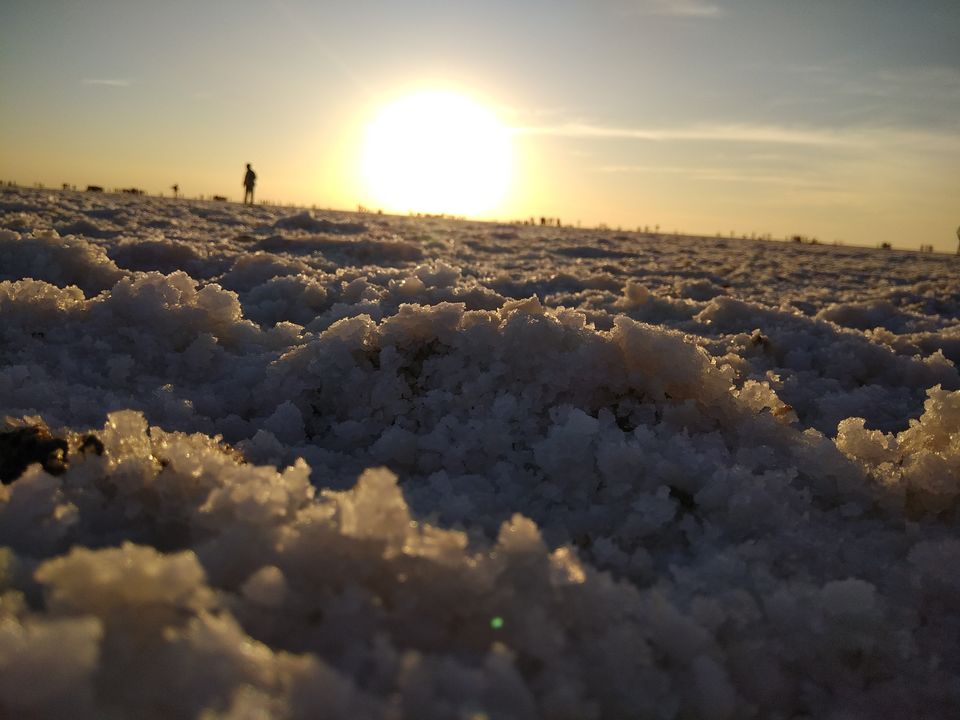 On that day later after watching sunset, I came back to Kukma village by local bus. My whole day expenditure was Rs. 1000 only (Including entry fee, Lunch, travelling cost).
Next day was my last day at Kutch. So what is better if you get to know the city by way of a walking tour? So I started to explore first Kutch Museum, Bhujia Hill, Narayan Sarovar, Hamirsar Lake, Bhuj Chhattardi (approximately a 20-minute walk from south west of Hamirsar Lake). This word "Chhattardi" means "Umbrella". It is believed to have been constructed in memory of Maharaj Shri Lakhpat Singhji of Kutch state. The chattardis are cultural sculpture heritage which are unique in construction and architecture.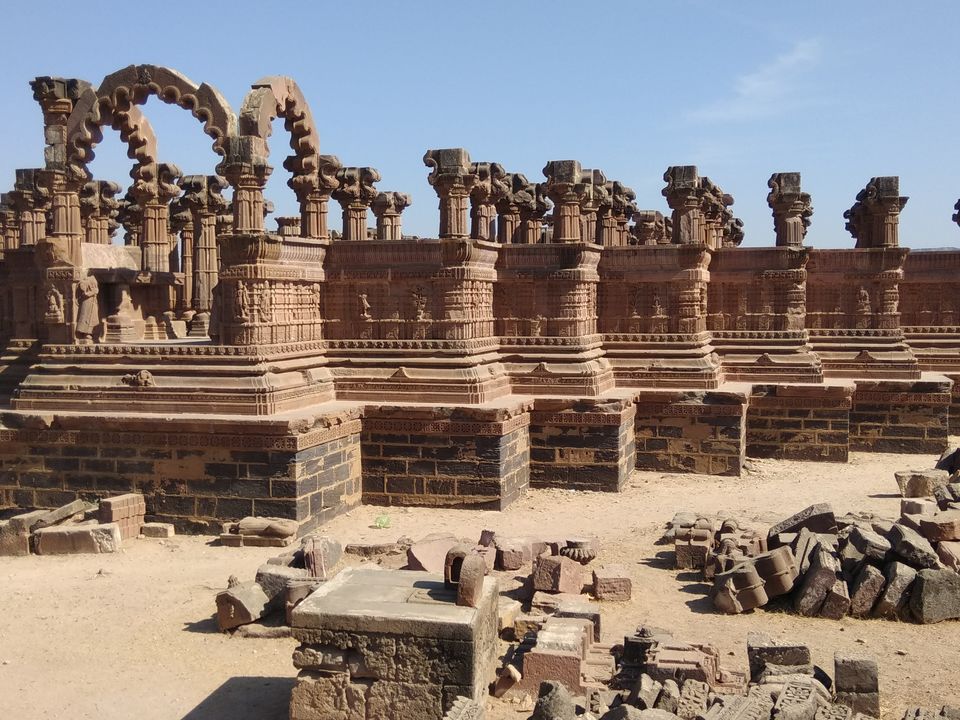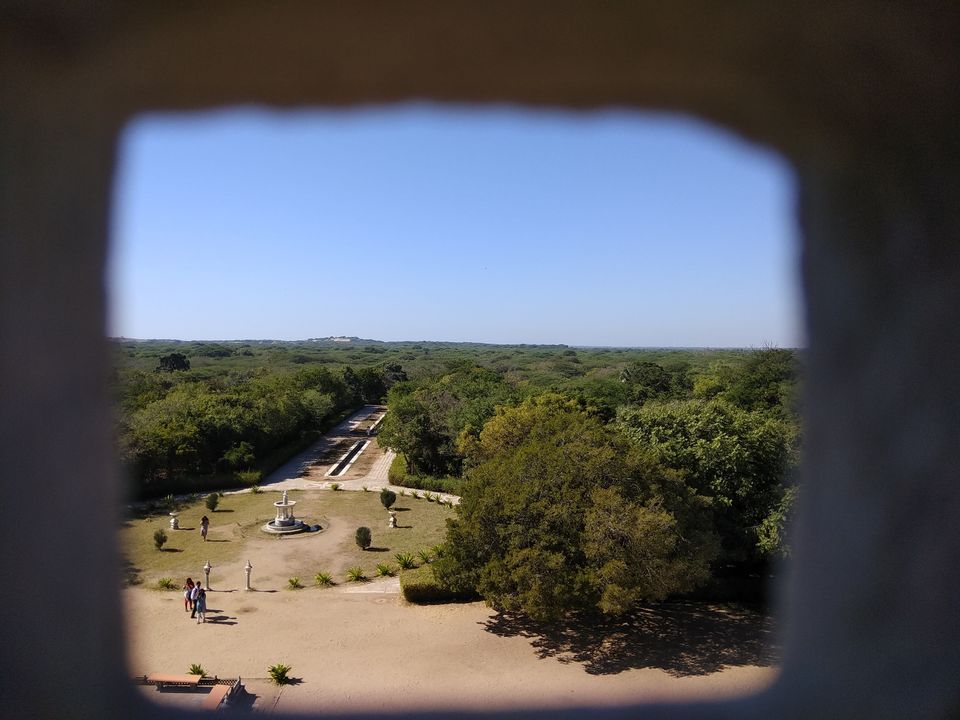 Then I also explored Kukma Village, located in Bhuj Tehsil of Kutch district. It is like my dream village. There is only silence, peace and birds.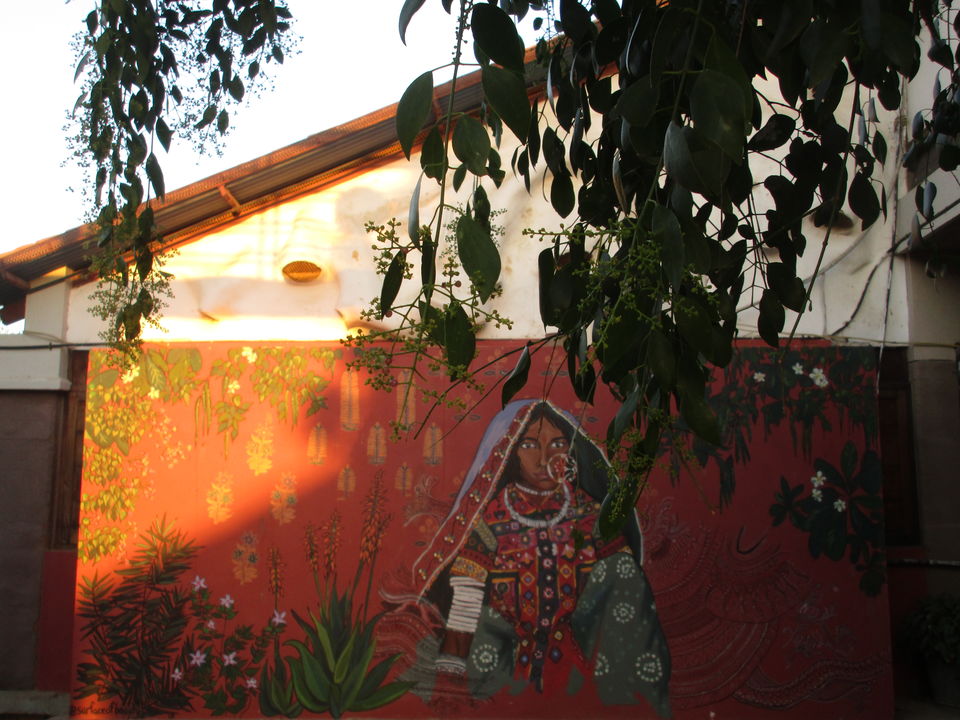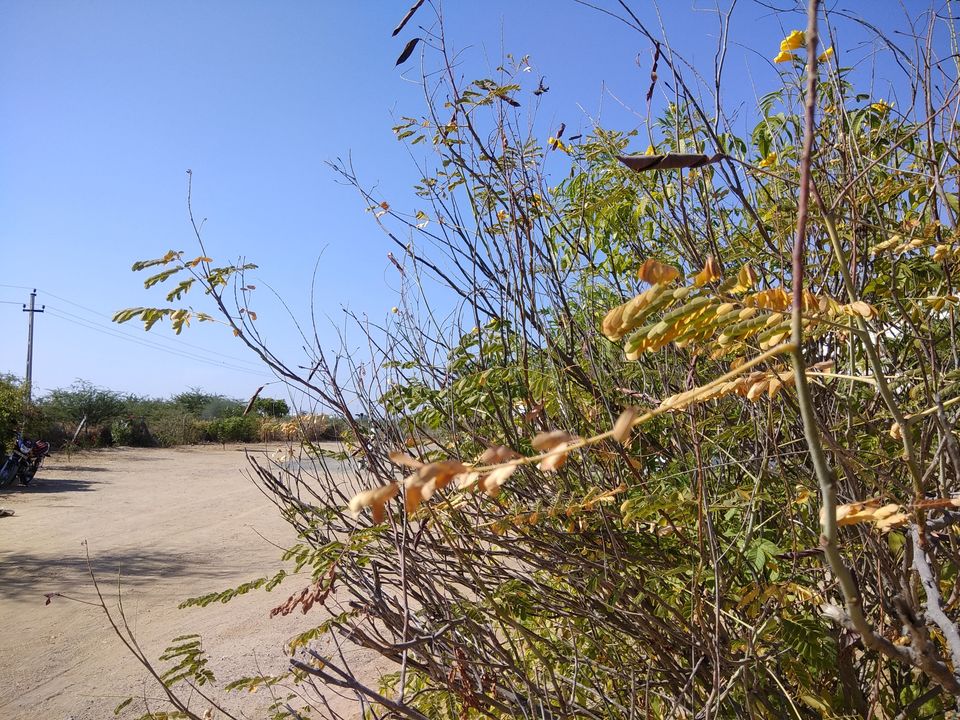 Later at night on last day, I came back to Ahmedabad by GRSTC sleeper bus (Rs. 200 only) from Bhuj.
My whole trip (Ahmedabad-Kutch-Ahmedabad- 4 days) expenditure was nearby Rs. 2500 only.
For being a bengali, I always wonder about culture & people of western India. Although, this was the hardest thing I've ever experienced in my life, but it also let me feel the color of Gujarat in my own way. I enjoyed a lot like meeting new people of different culture, having local foods like Kutchi Khichdi, Dabeli, Mava etc.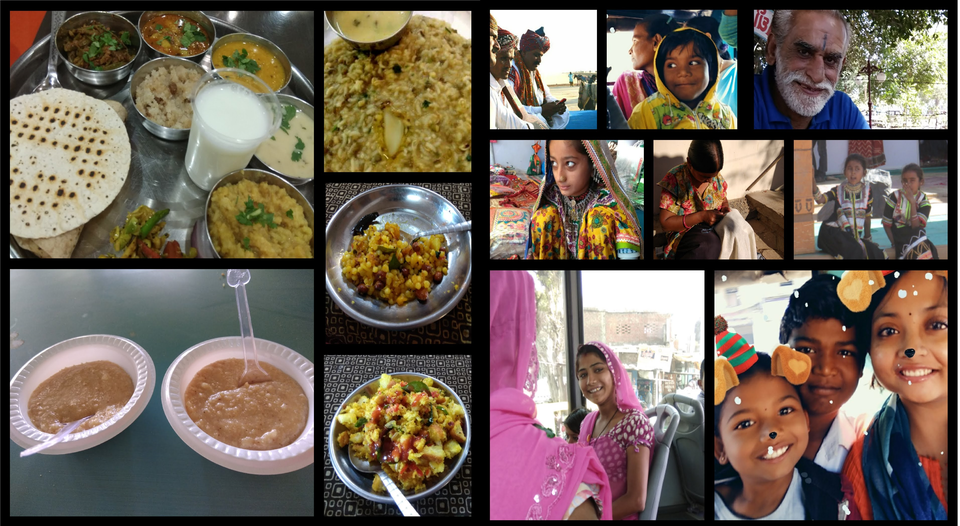 So, there will always be a struggle to beat, a battle to win. But what I learned in this amazing journey that the only thing in my way, is me.