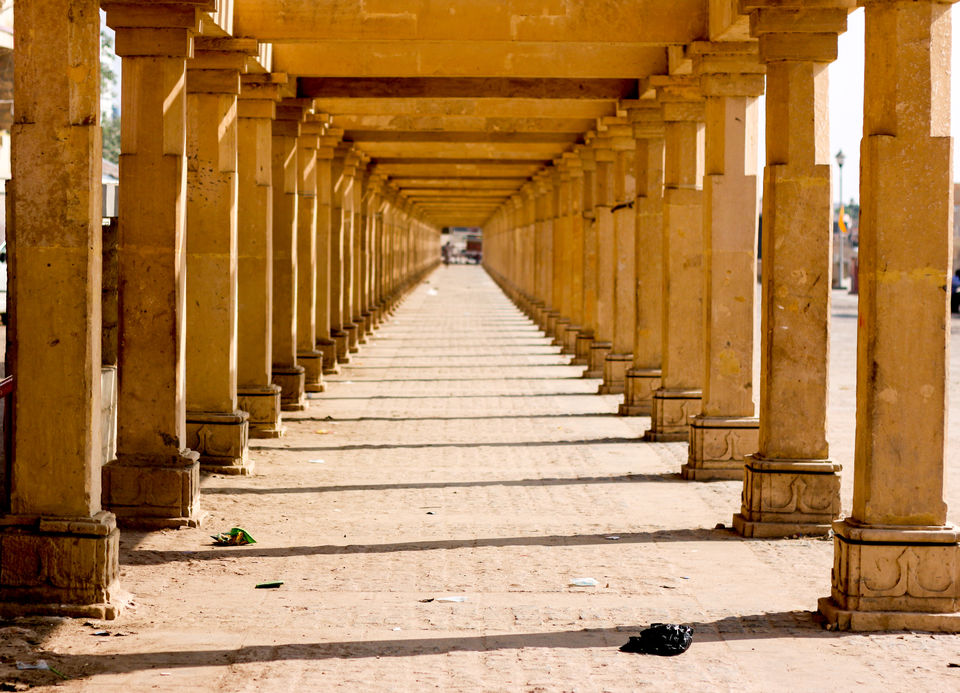 My parents were planning for pilgrim tour to Gujarat's two jyotirlinga as I had mid-term vacation from my university I decided to join them for road trip. There is an amazing coastal line between Somnath and Dwarka where you love to drive.
Vadodara to Dwarka 515km
Day-1 :Dwarka
Dwarka name literally means "Getaway to Heaven" in Sanskrit. It's also well known as Devbhoomi Dwarka as Lord Krishna was settled here after he defeated and killed Kansa at Mathura. The temple is also the location of Dwaraka maţha one of the four peeths established by Adi Shankaracharya. Dwarka has several notable temples, including Rukmini Devi Temple, Gomti Ghat, and Bet Dwarka. Dwarkadhish Temple shows the Chalukya style ancient architecture. The evening of Janmashtmi is the most special occasion in this temple. Temple adorned by thousands of devotees chanting prayers and rituals. Behind the temple there is Sudama Setu and Gomti Ghat.Gomti Ghat is popular to devotees and tourist for holy dip in Gomti River.Sudama Setu is bridge connect the Dwarkadhish temple and Panchnad Island. The bridge named after his childhood friend Sudama.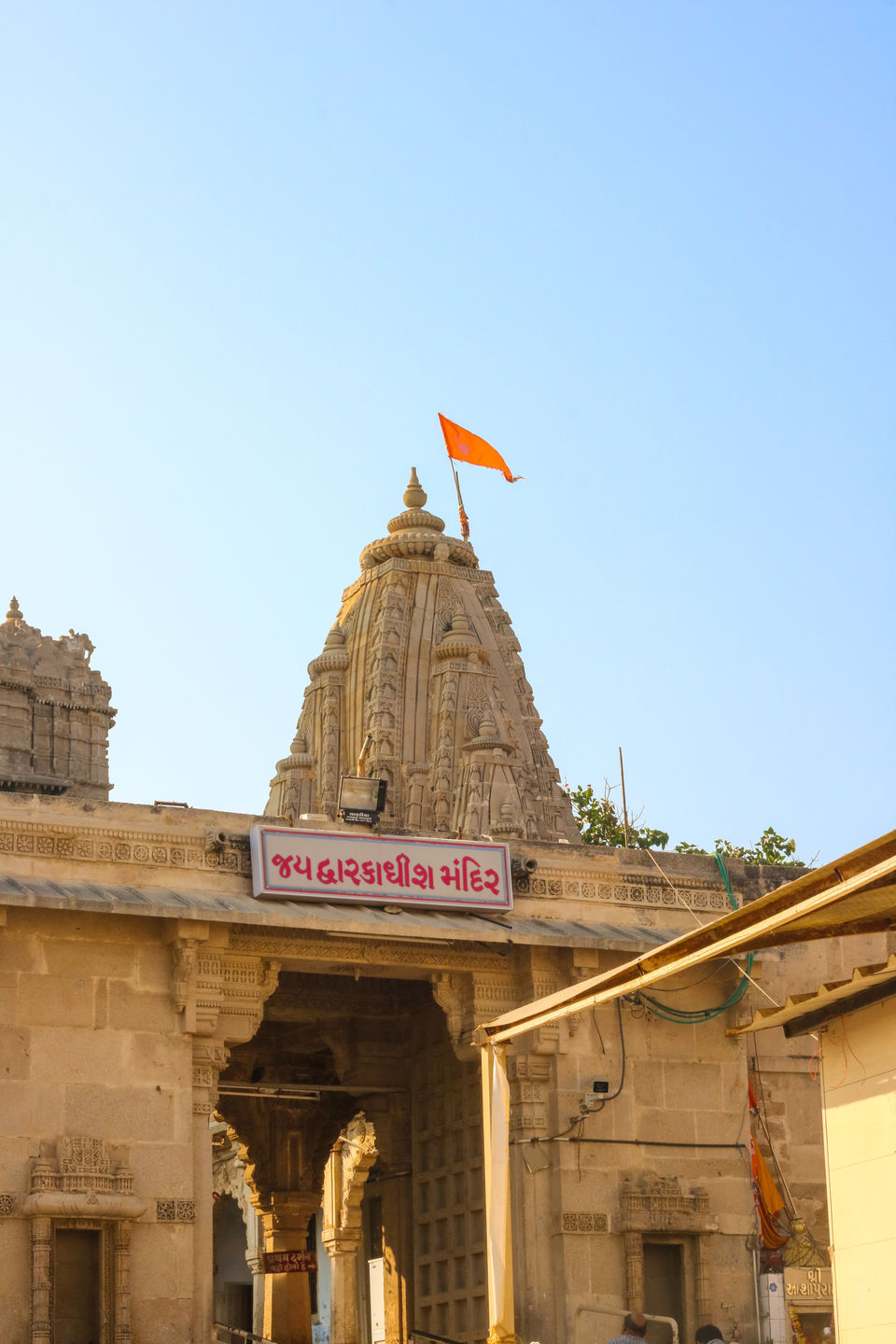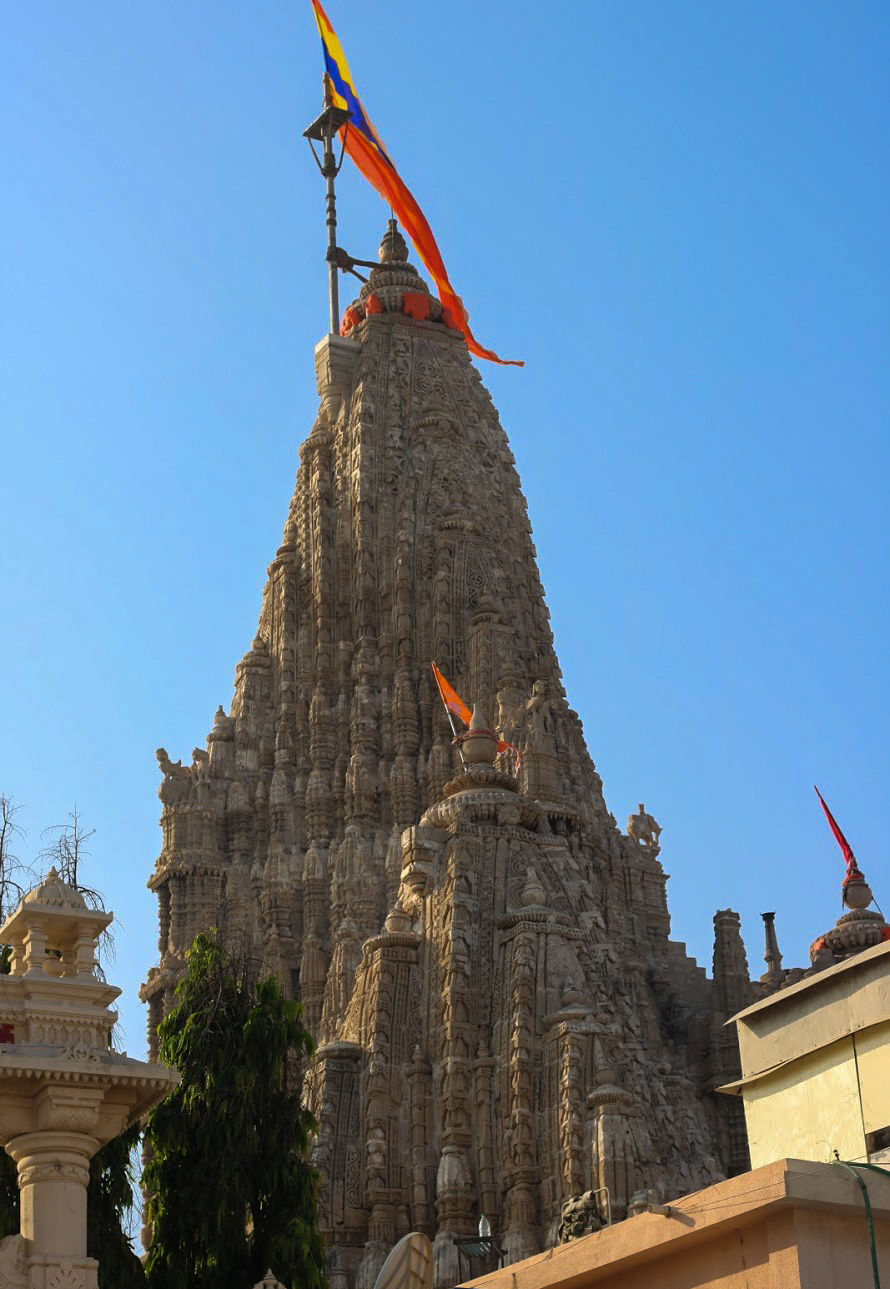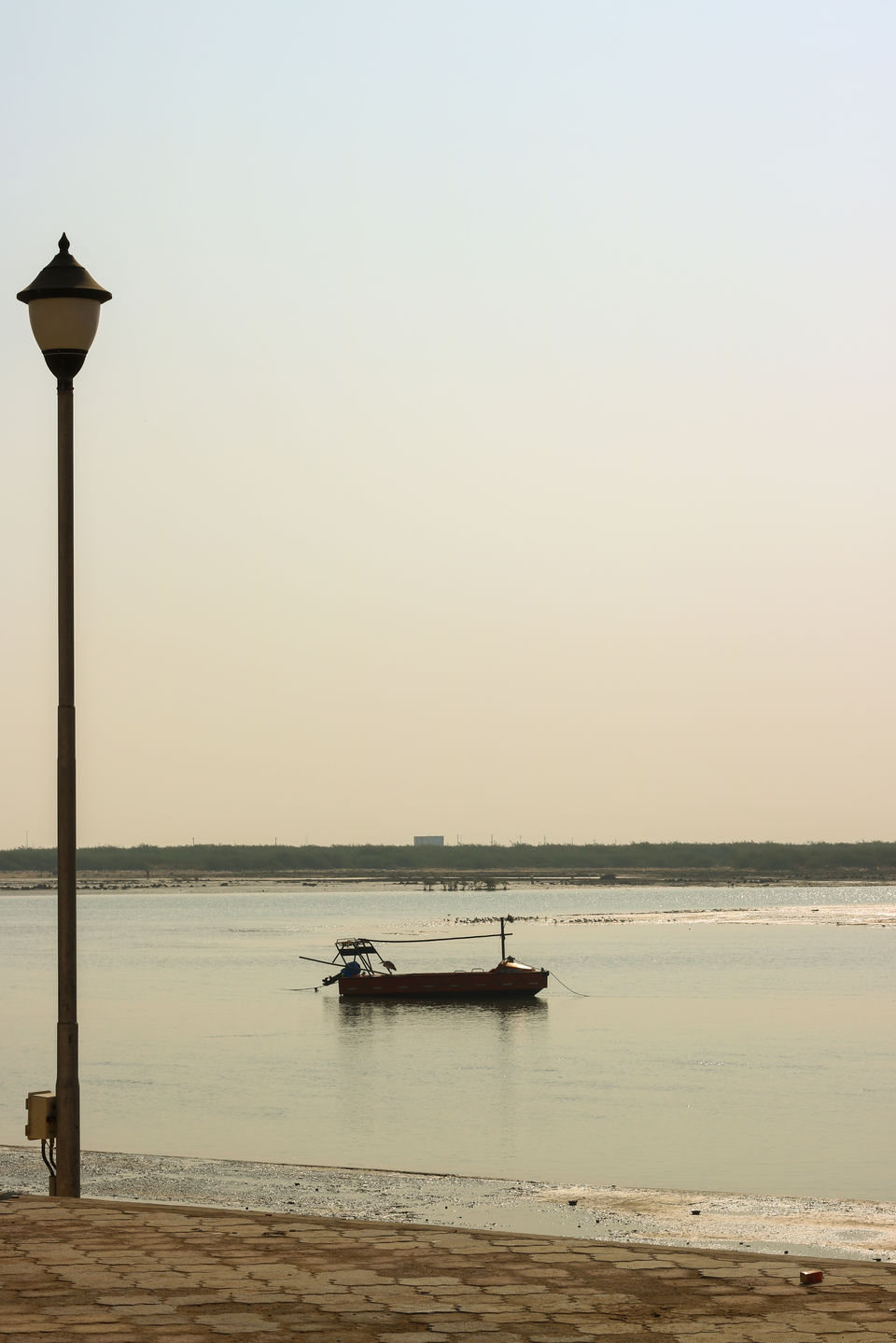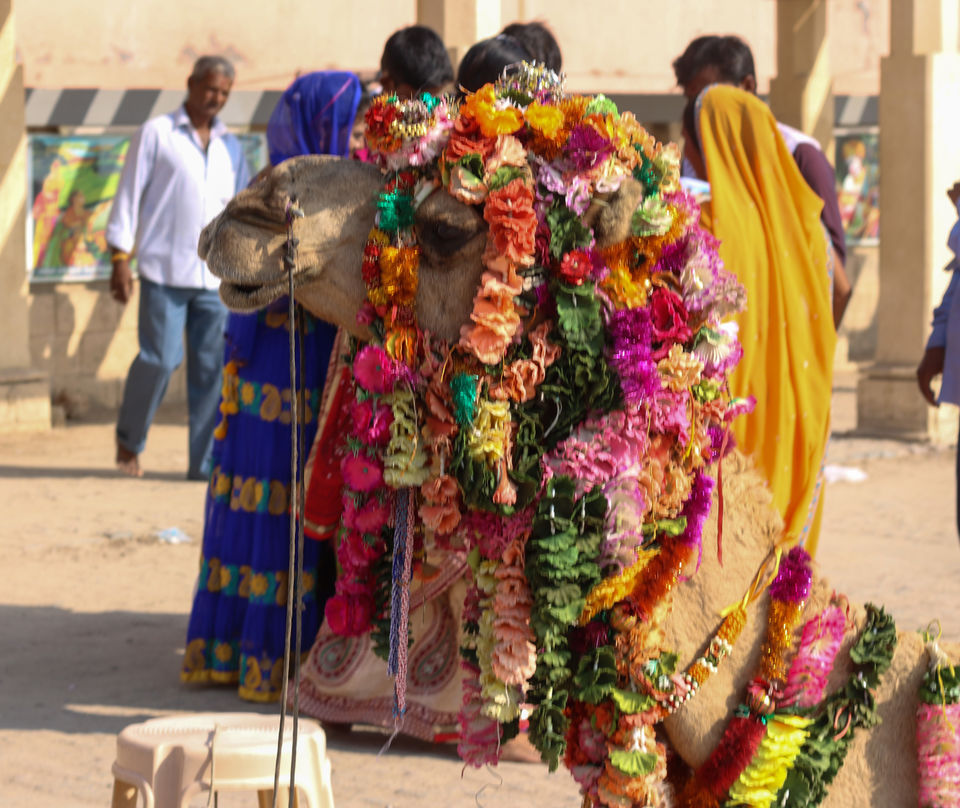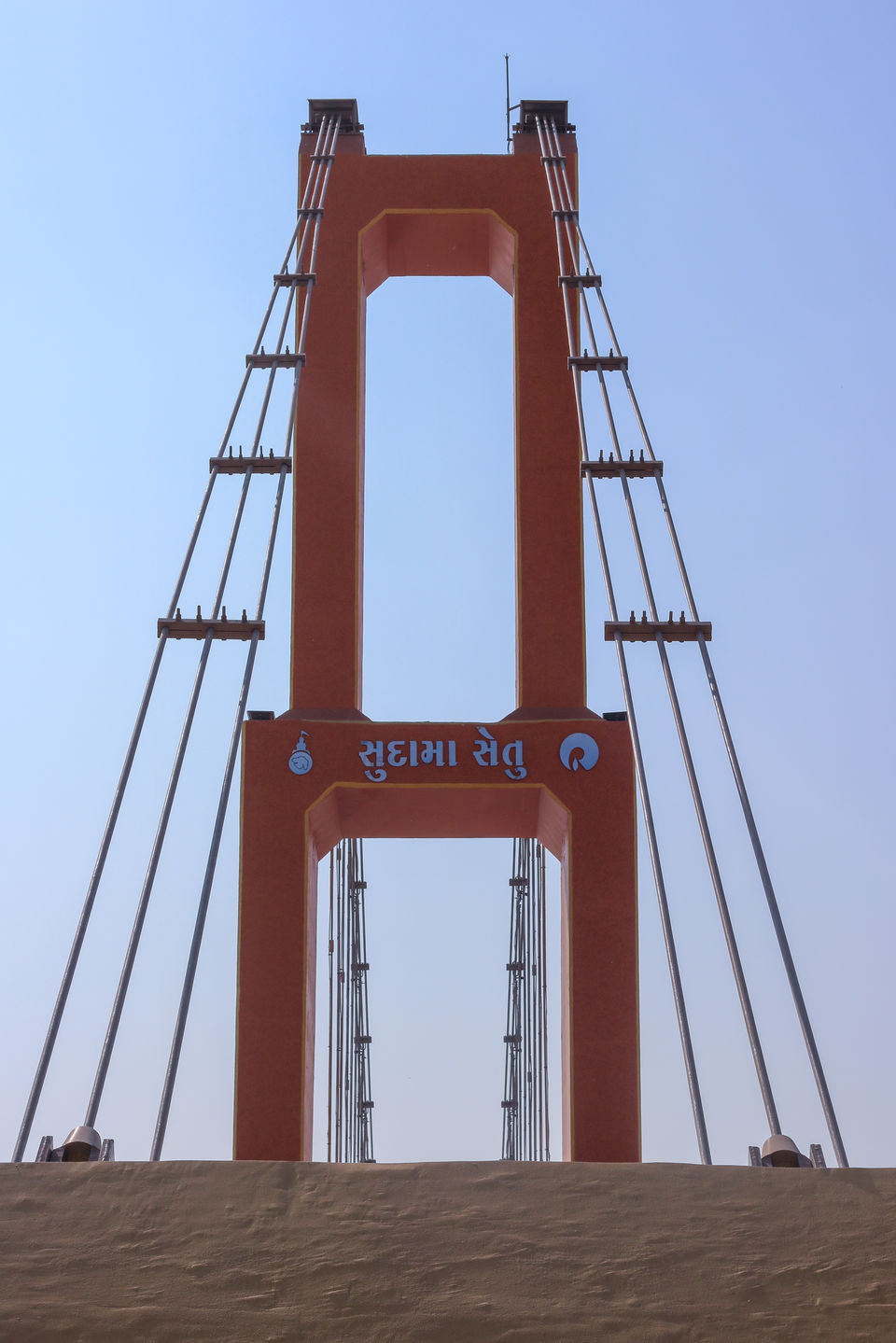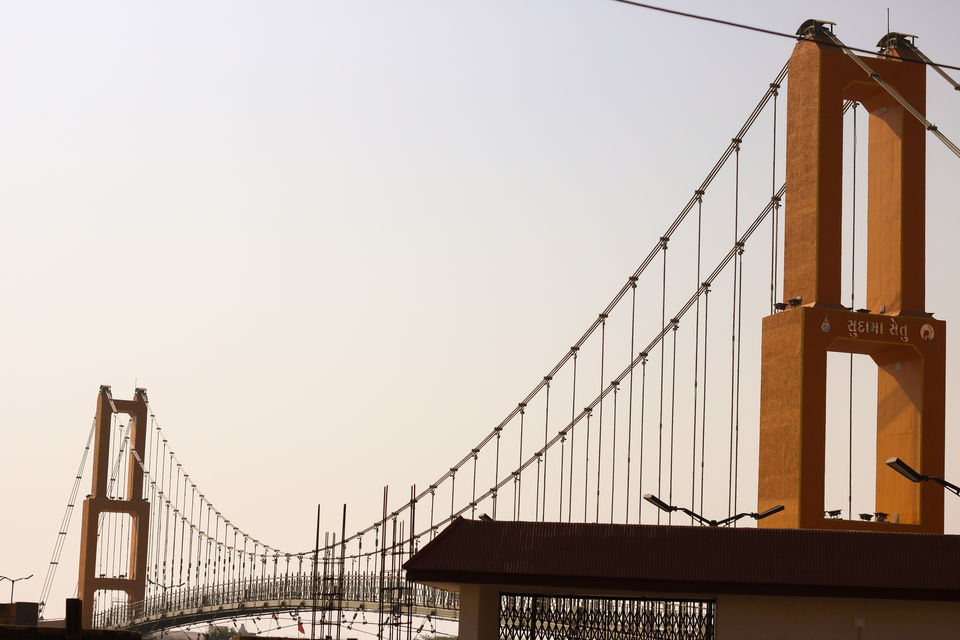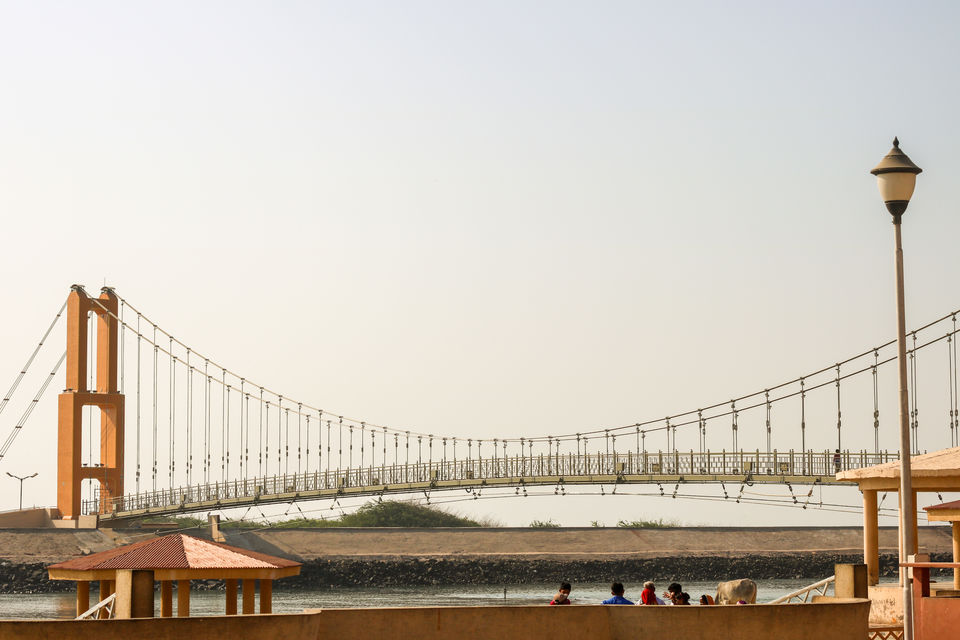 Day-2 :Nageshwar Jyotilinga
20km from Dwarka One of the 12 famous self-existent temples, Nageshwara Jyotirlinga Temple is located. The giant and artistic statue of Lord Shiva mesmerizes tourists and pilgrims alike with its aesthetic appeal. The temple is the hub of festivities on the night of Maha Shivratri.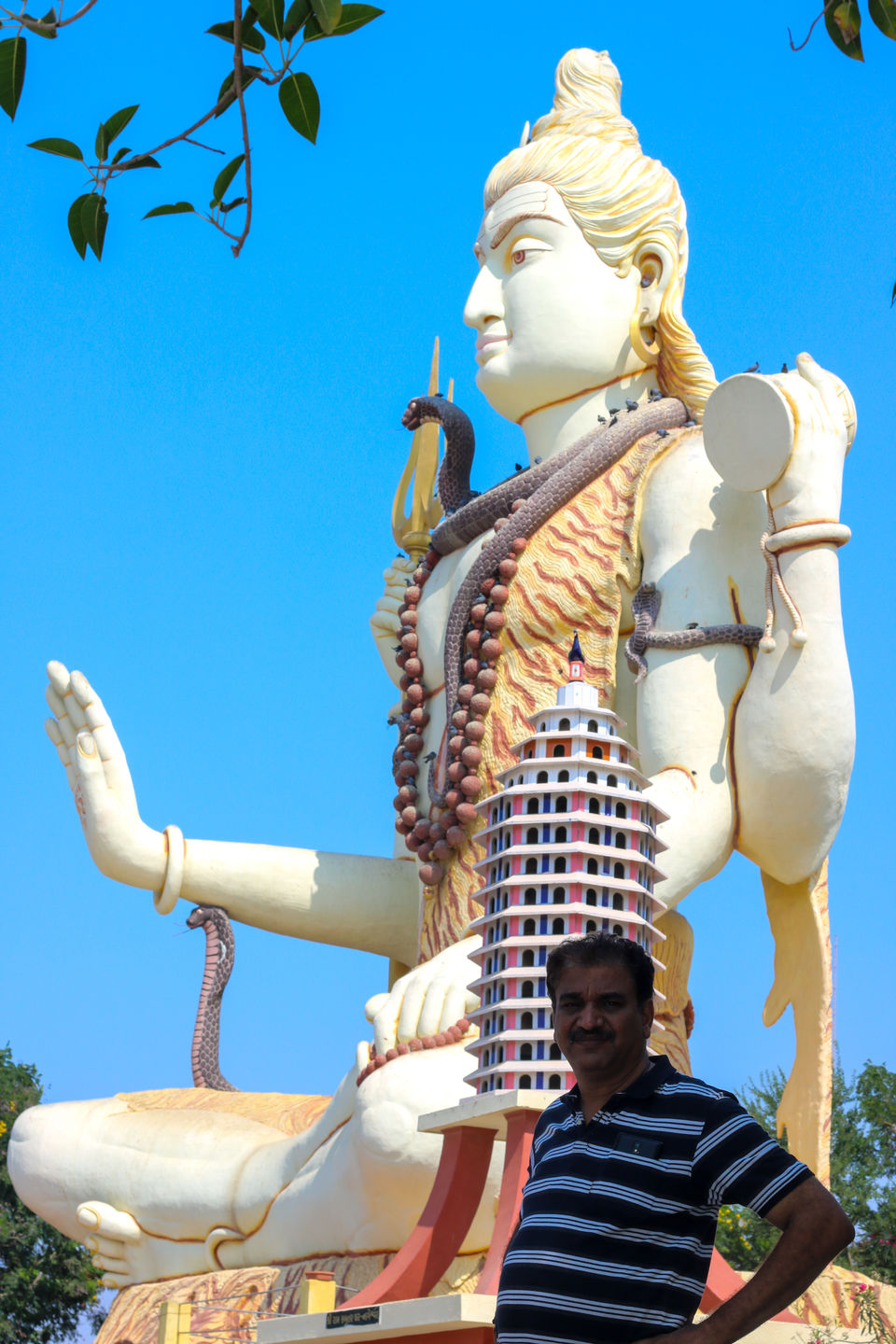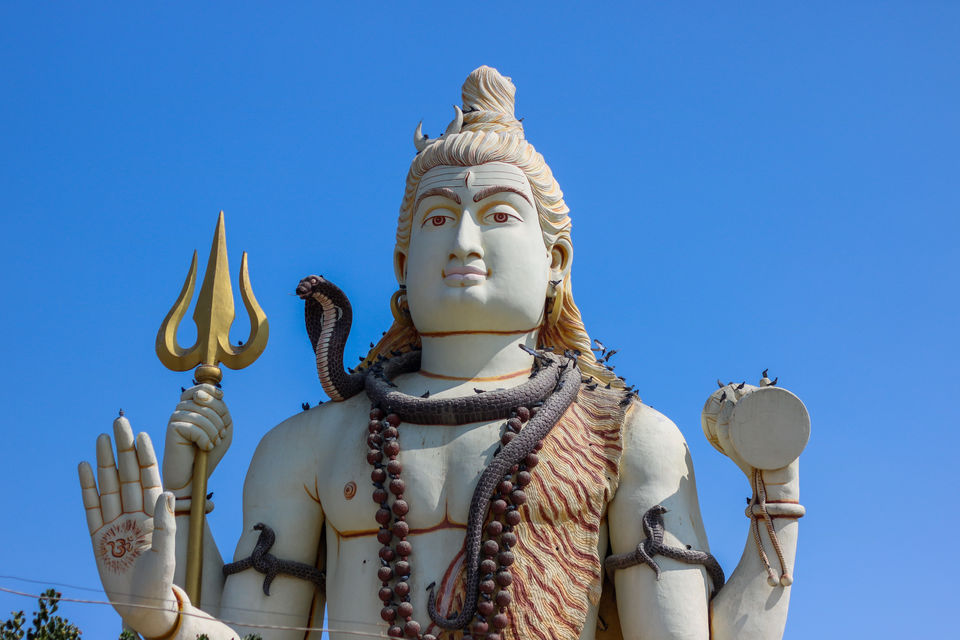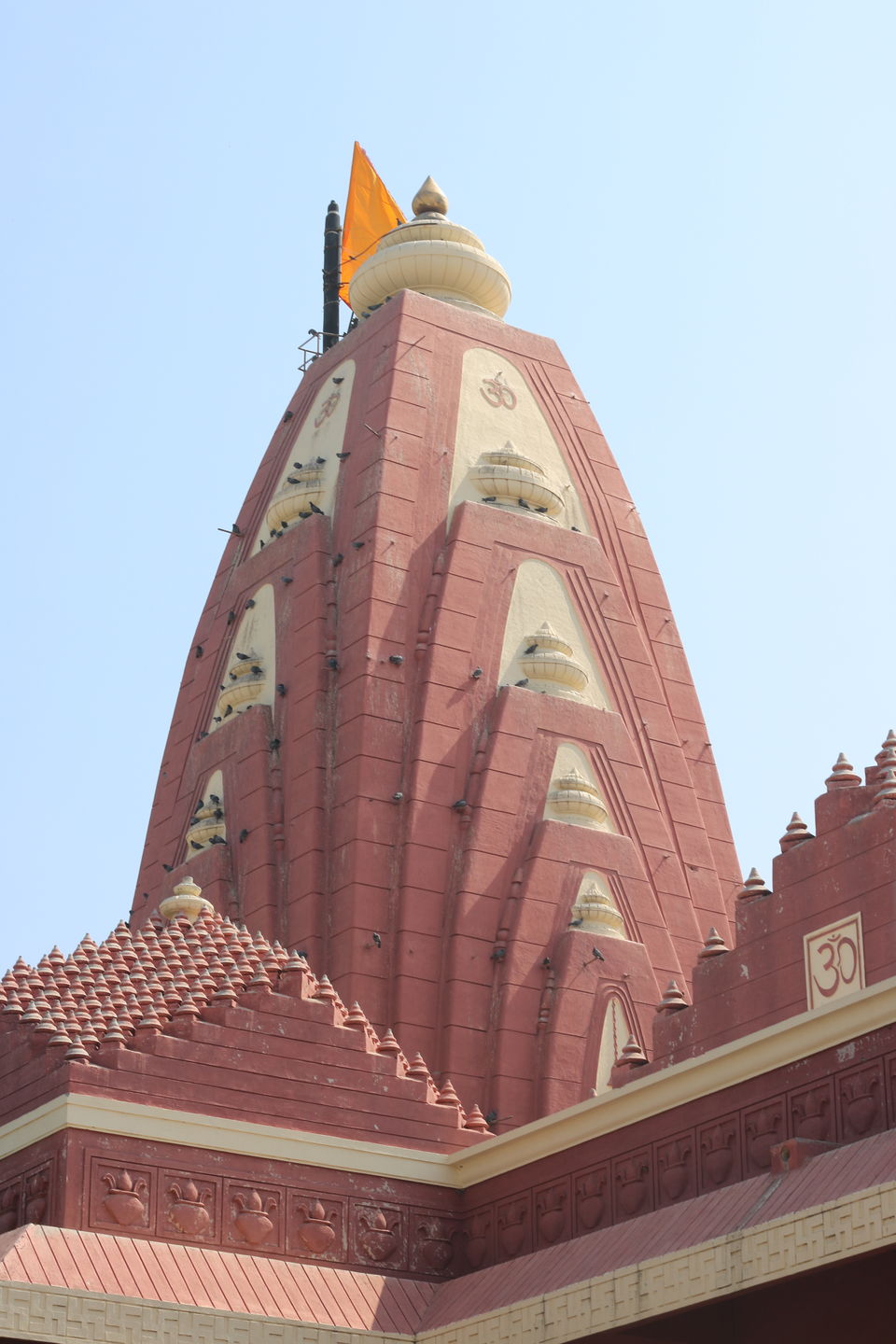 Dwarka to Somanth 235km
Day-2: Madhavpur
A scenic town, Madhavpur is situated on a sandy coastile and is endowed with coconut trees and fertile agriculture land. Krishna married Rukmini at Madhavpur which memorialised with a temple dedicated to lord Madhavraiji Haveli Temple.The Madhavpur beach is well known for its deep blue sea.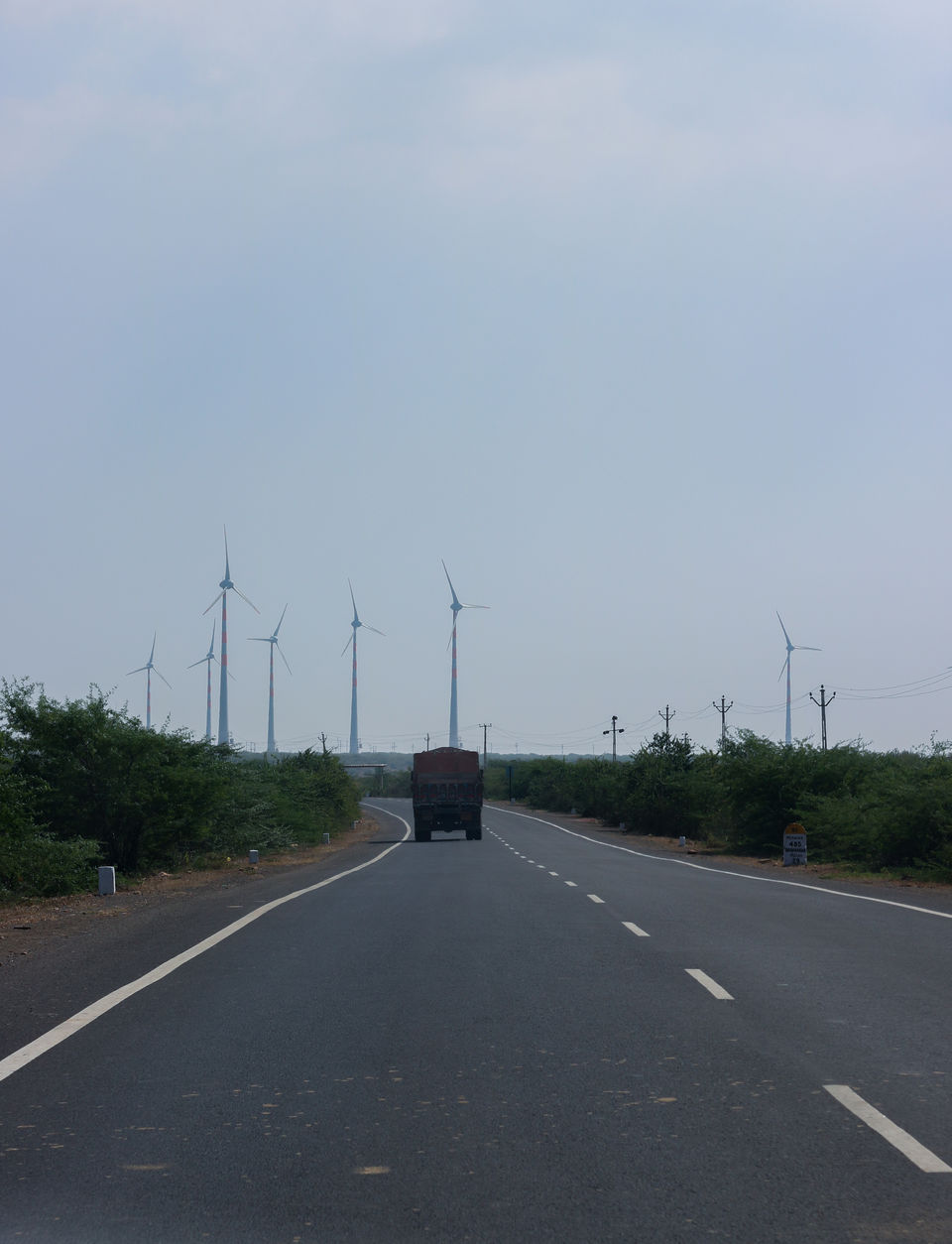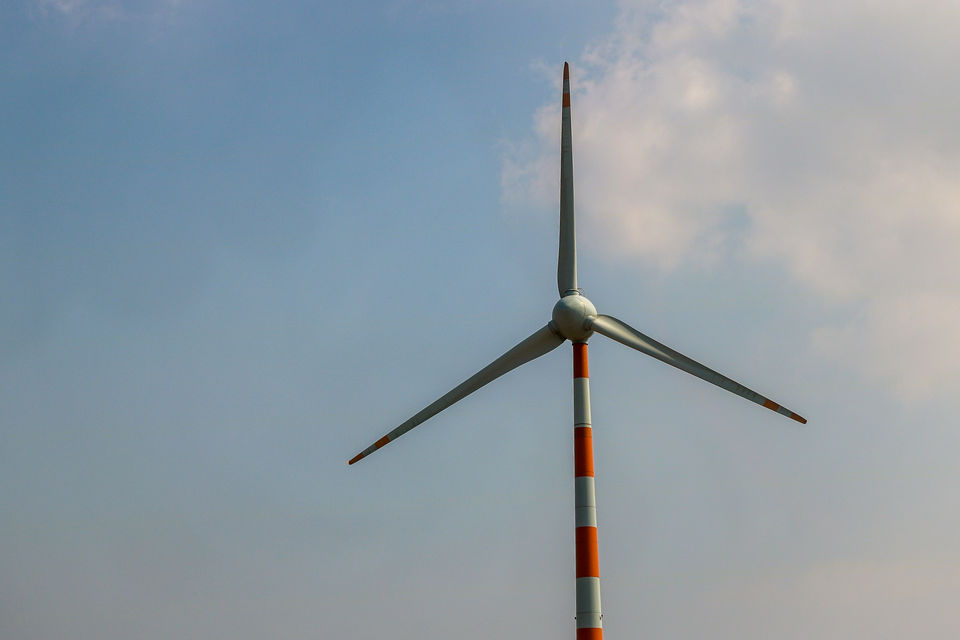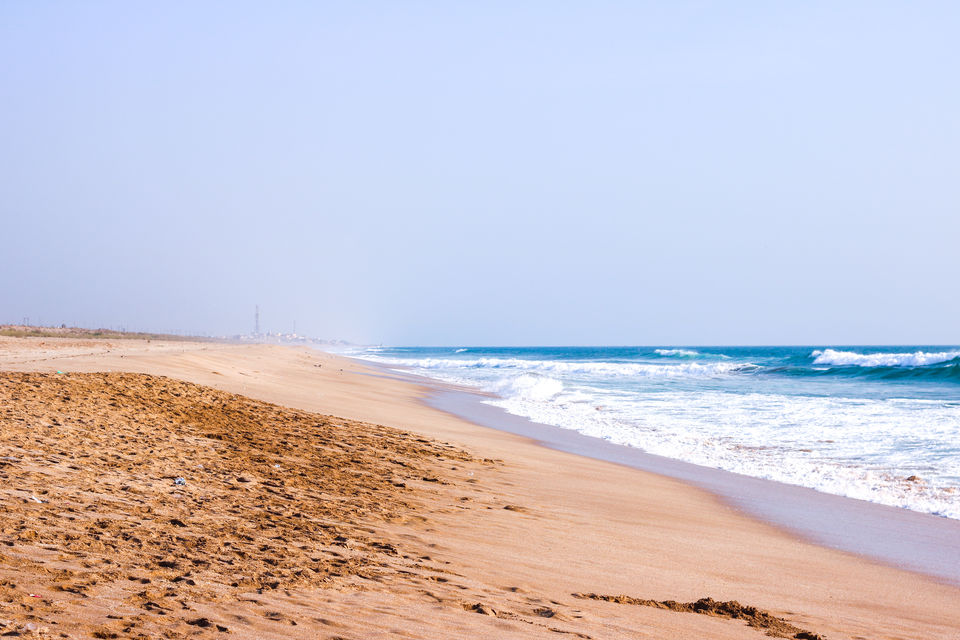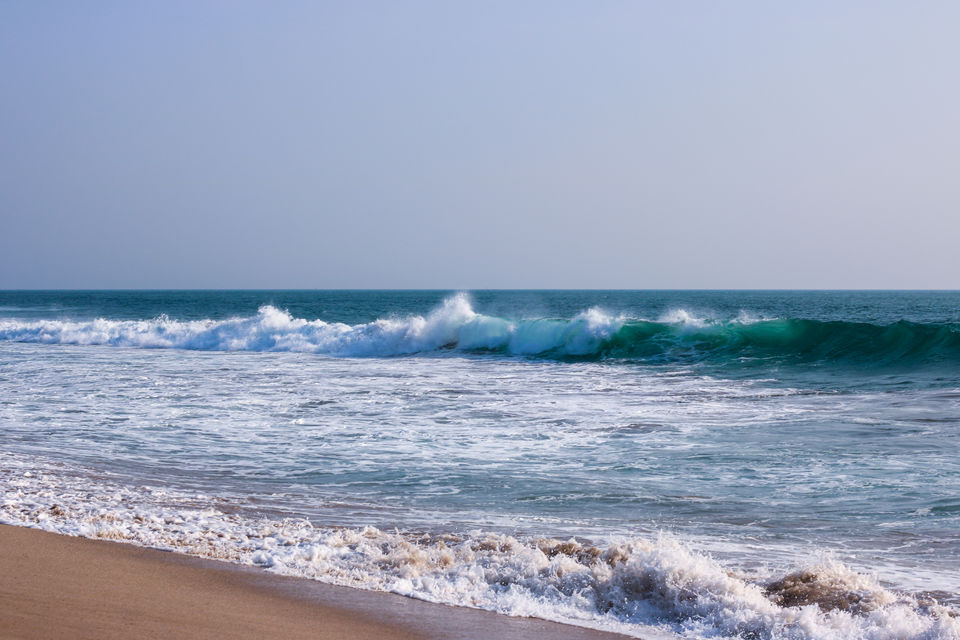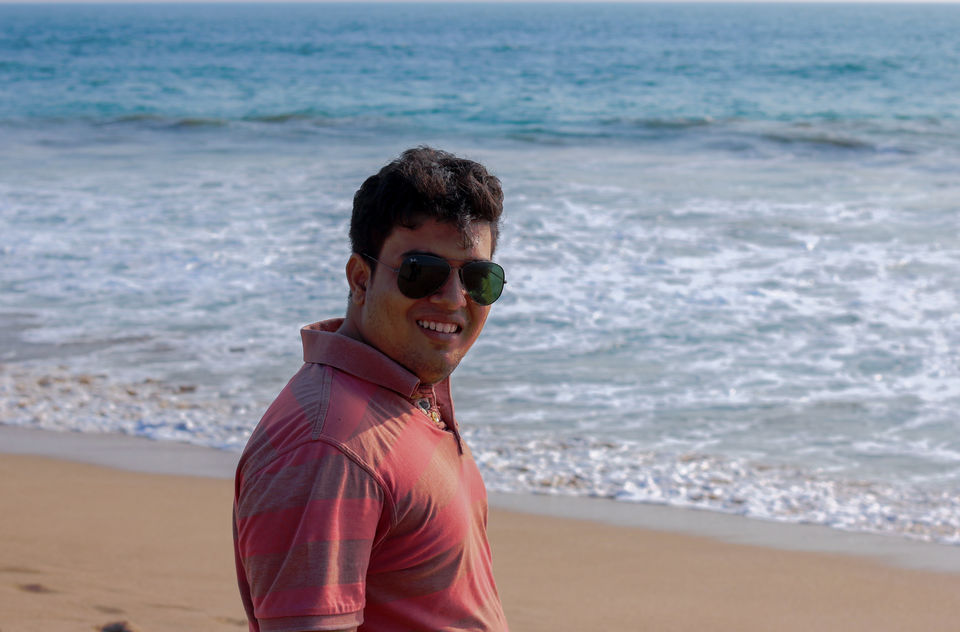 The Somnath located in Prabhas patan of Junagadh in Saurashtra of Gujarat, India is believed to be the first among the twelve jyotirlinga of Shiva. Shiva is believed to have appeared as a fiery column of light. The construction of the present temple began in 1950. It is the seventh temple built of Lord Somnath. The history of somanth temple is so wide and attacked by many as it believed the moon God built the temple in gold. Electronic and goods items are strictly prohibited in temple.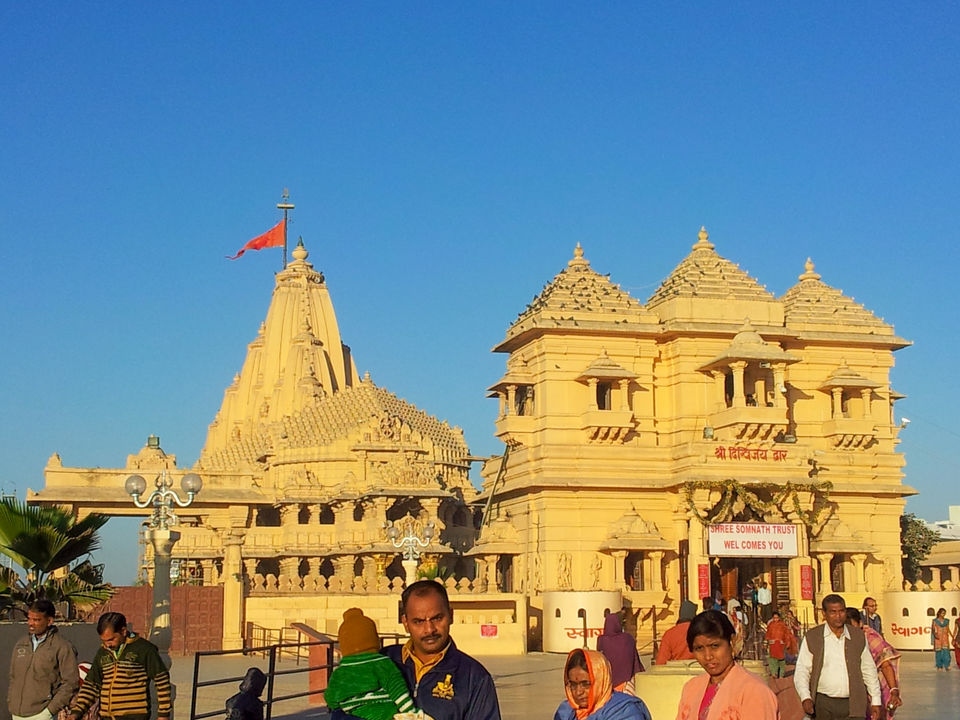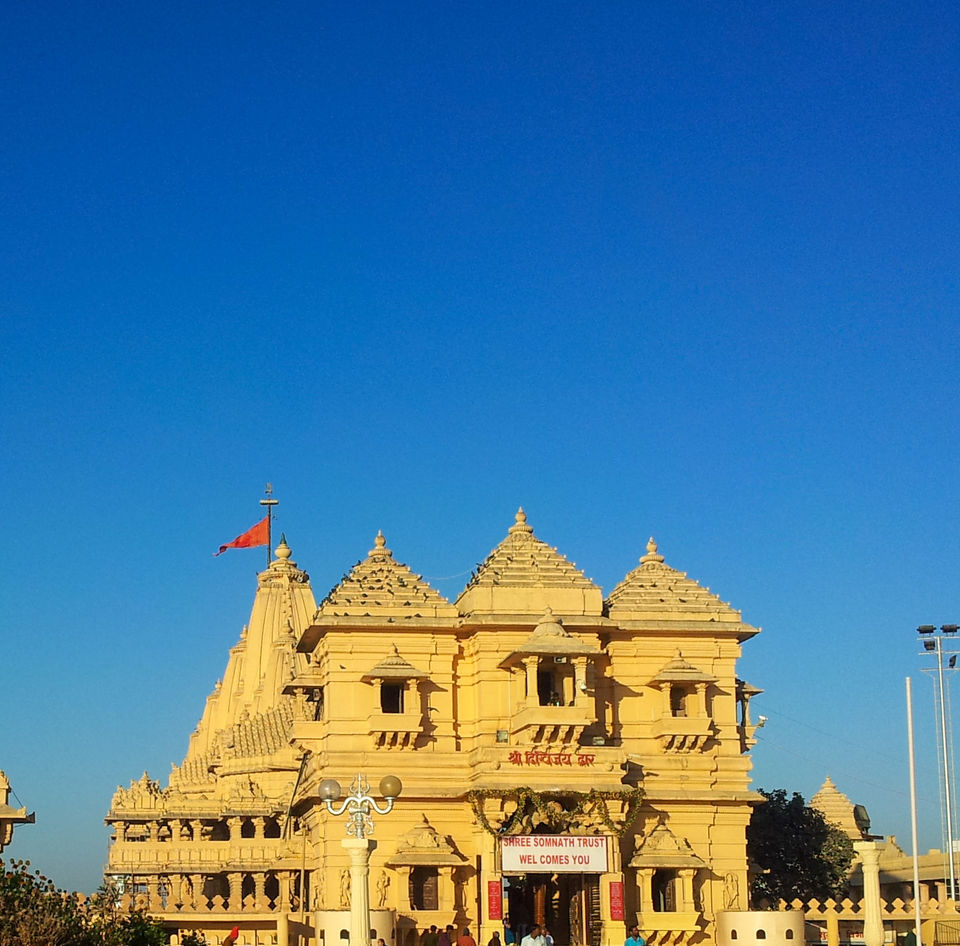 Somnath to Vadodara 483km
For stay in Dwarka
Kokila Dhiraj Dham,
Hospital Road, Opp. Income-Tax Office,
Dwarka – 361 335,
Dist. Devbhoomi Dwarka,
Gujarat, India
Phone: +91-2892 – 236750
AC – Rs. 975 and Non-AC– Rs. 700
For stay in Somanath
Shree Somnath Trust,
Somnath Prabhas Patan - 362 268
District: Junagadh, Gujarat.
One of the best to stay
SAGAR DARSHAN ATITHIGRUH
Nr. Somnath Temple, Sea View Atithigruh
02876-231212
Delux Ac: 2250
LILAVATI ATITHIGRUH
02876-233033
AC-950 Non-AC-750