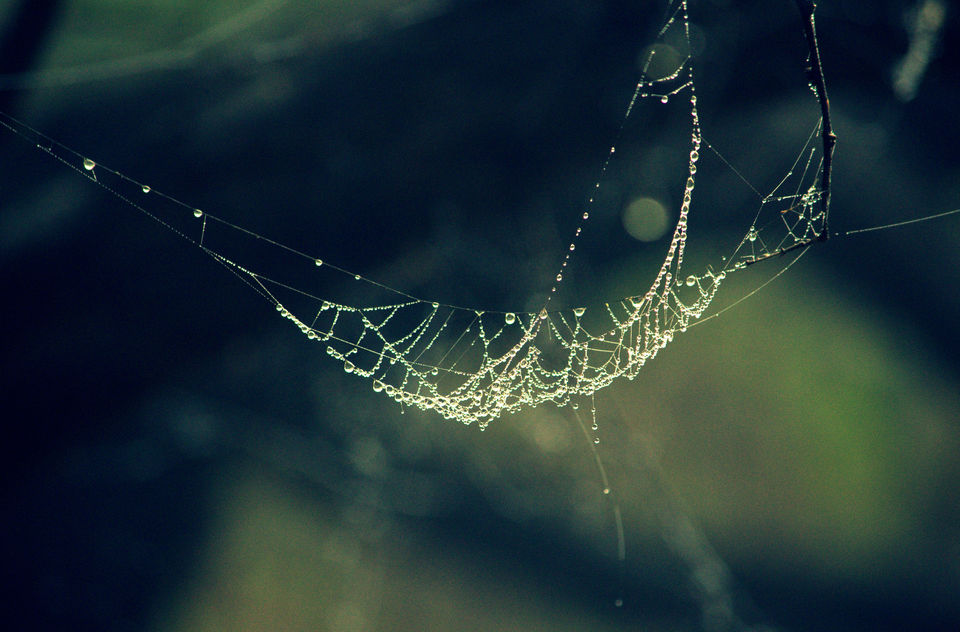 It was a cold Sunday morning and I needed a break from the chaos of Gurgaon. So I booked a cab (cost me around 400 bucks) in the wee hours of the morning for Sultanpur Bird Sanctuary. This place is located a bit far away from the main city which is obvious and so you have to start a bit early to reach there by 6 in the morning. Because if you are late than this the scorching sun and the heat will not only hamper your enthusiam but also the birds and animals will find their shelters and you might not find them. It had a very nominal ticket amount.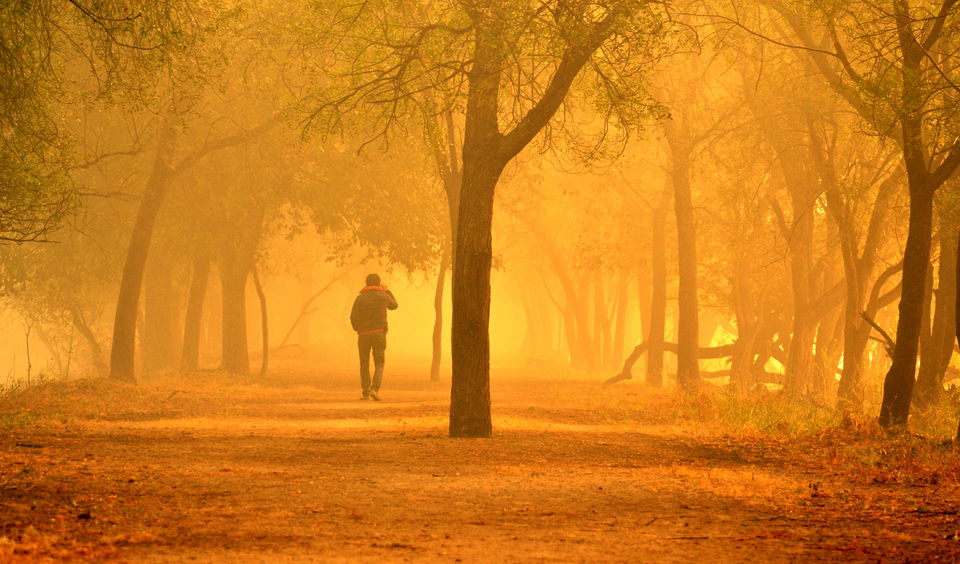 The dewdrops and the mild sunlight falling on the dirt roads covered by trees gives it a surreal look. The sunlight peeping through the boulevard adorns the landscape. As I moved forward I found a Nilguy standing on my way finding its fodder. I slowly moved forward and clicked some pictures of it. Soon I found another Nilguy running over the muddy swamps chasing some other watery birds and then I got this beautiful click. Once you take the first right turn, you will find a bit of bushes and swamps on your right side - find your way through it and you will be close to the main watery area which will give you more closer look to the birds.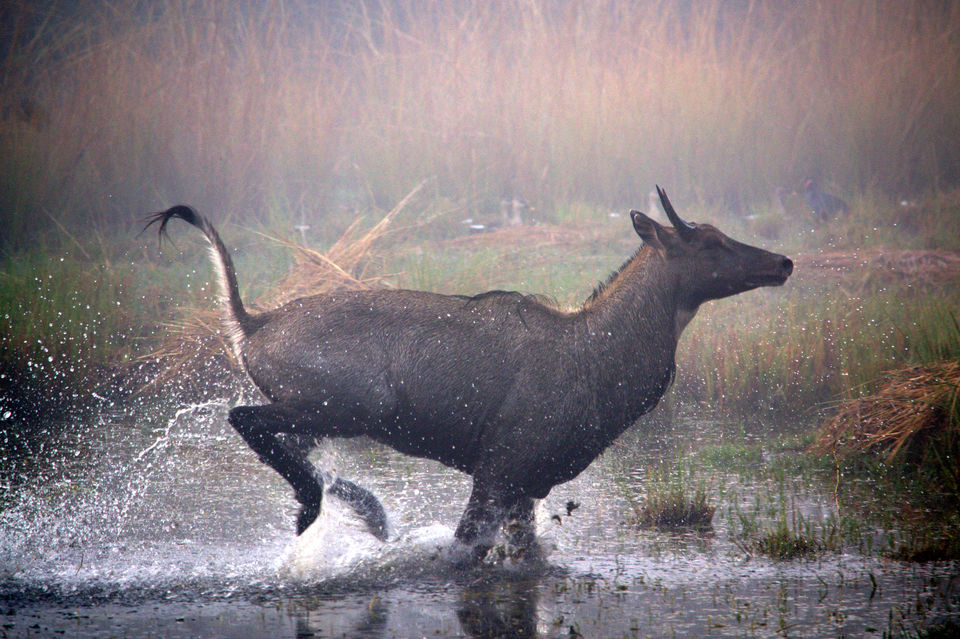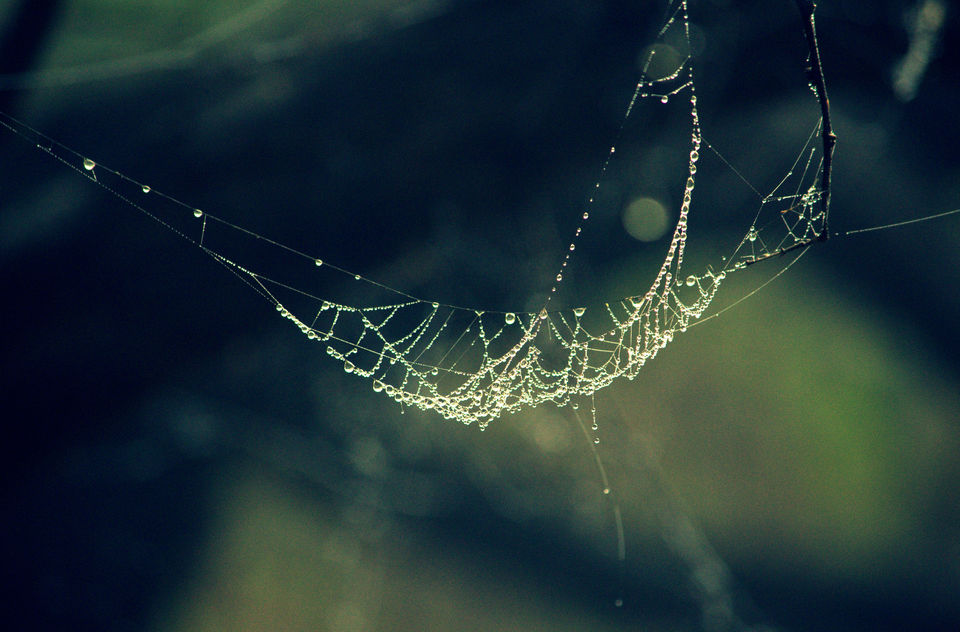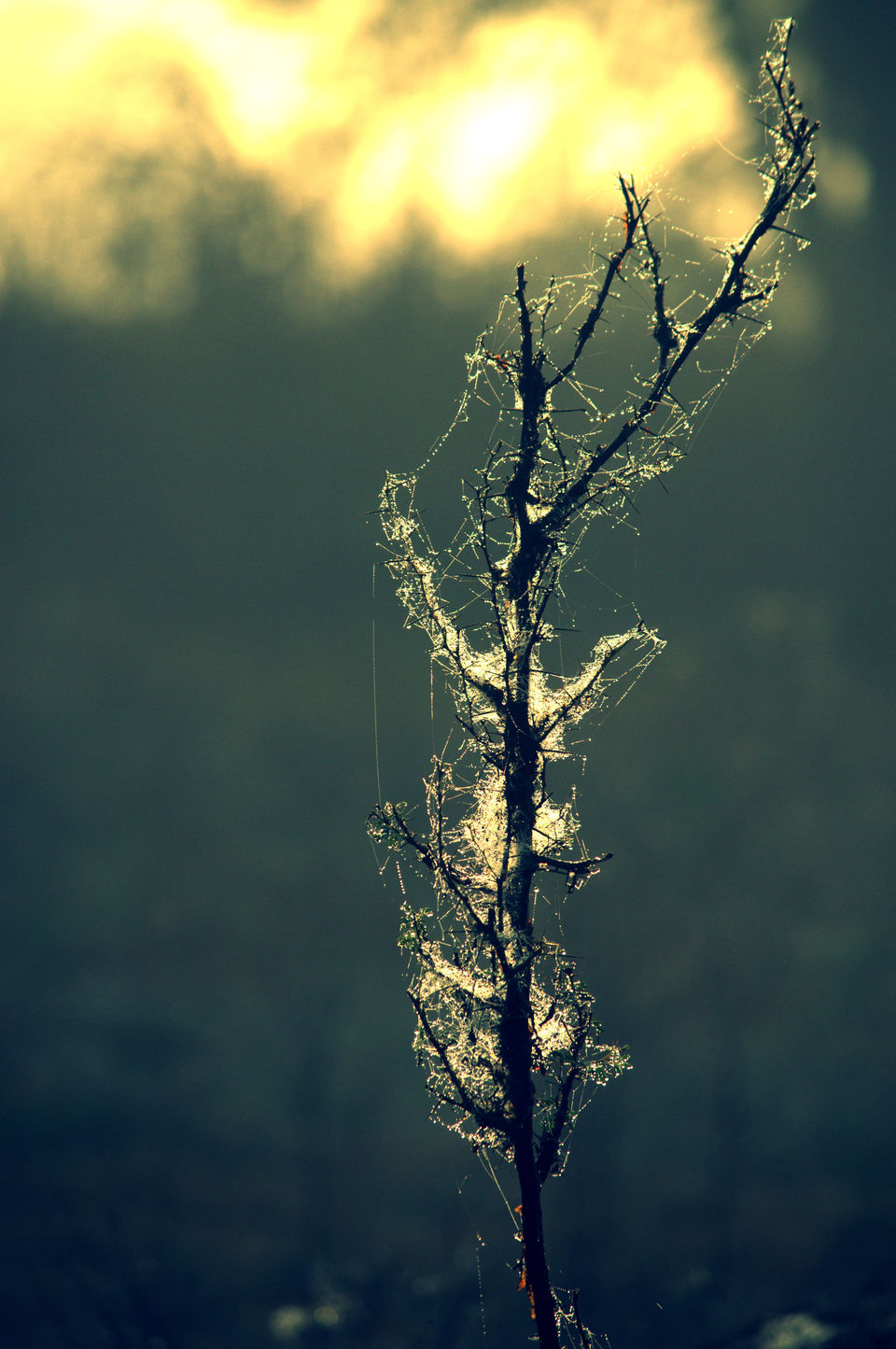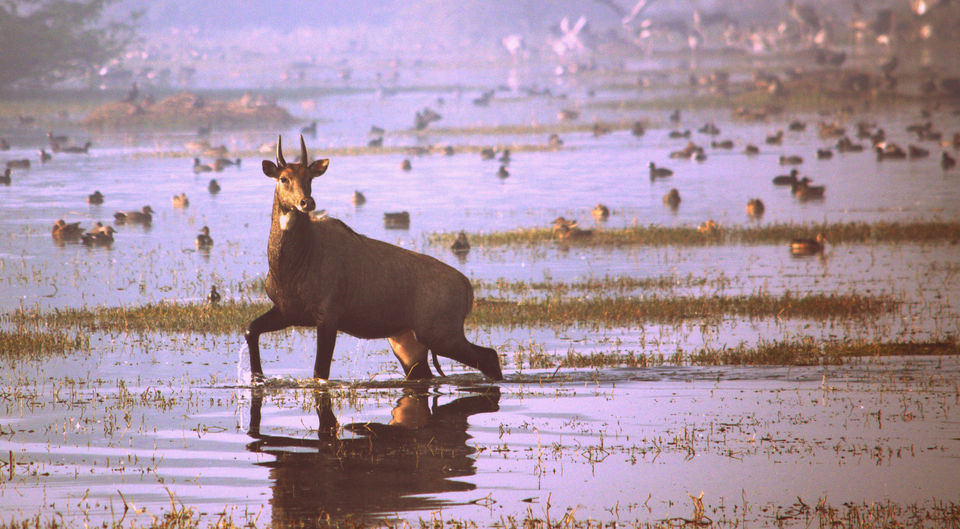 Moving forward, I reached the end point where I noticed different species of birds like cormorant, purple sunbird, egret, cattle egret, pelicans , kingfisher, golden oriole, Ducks. Then I started moving back along the same road and found some other small birds as well.
There is a tower in the right side of the entrance which you can go but I would not recommend that unless you have something like 400mm lens with you or a binocular. If you plan to be there after afternoon, start your voyage from the right side of the entrance otherwise move start as I have done.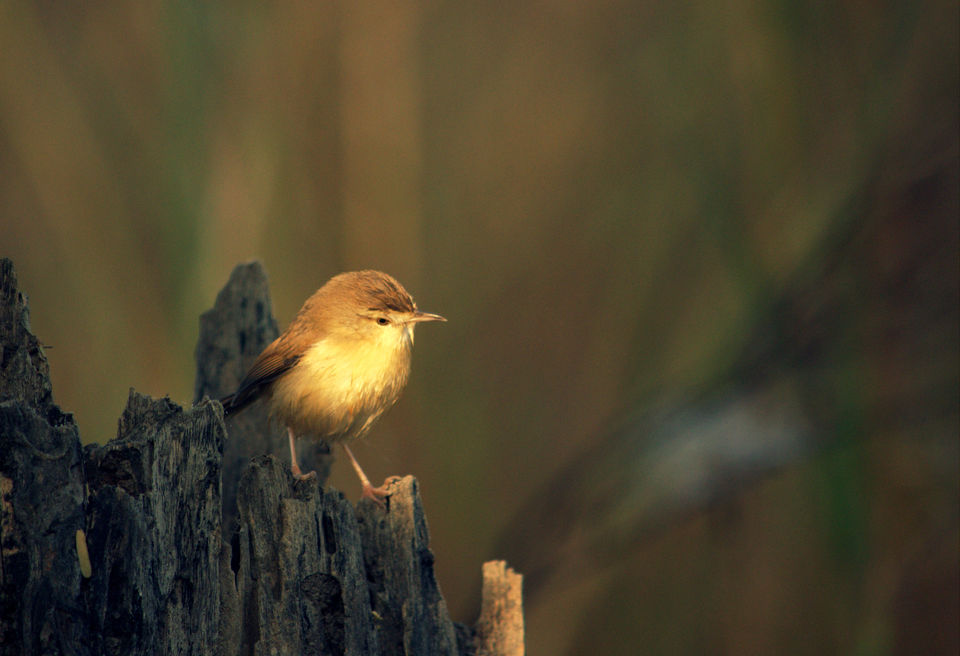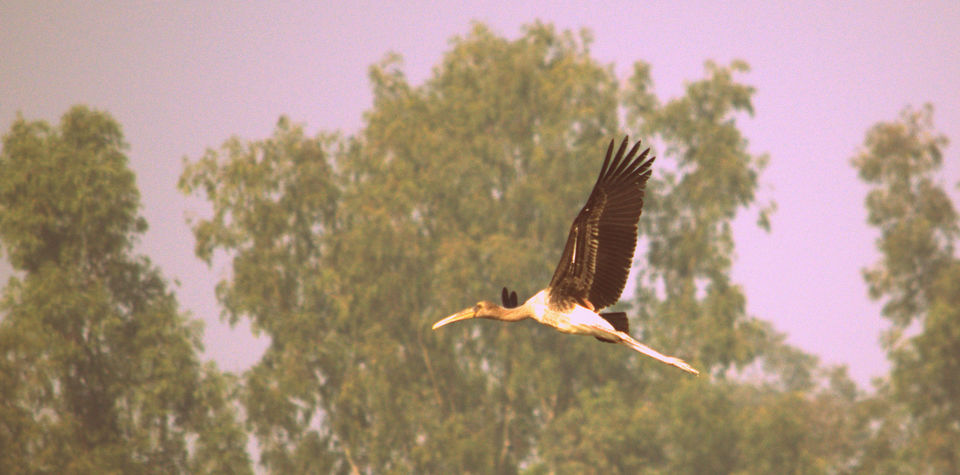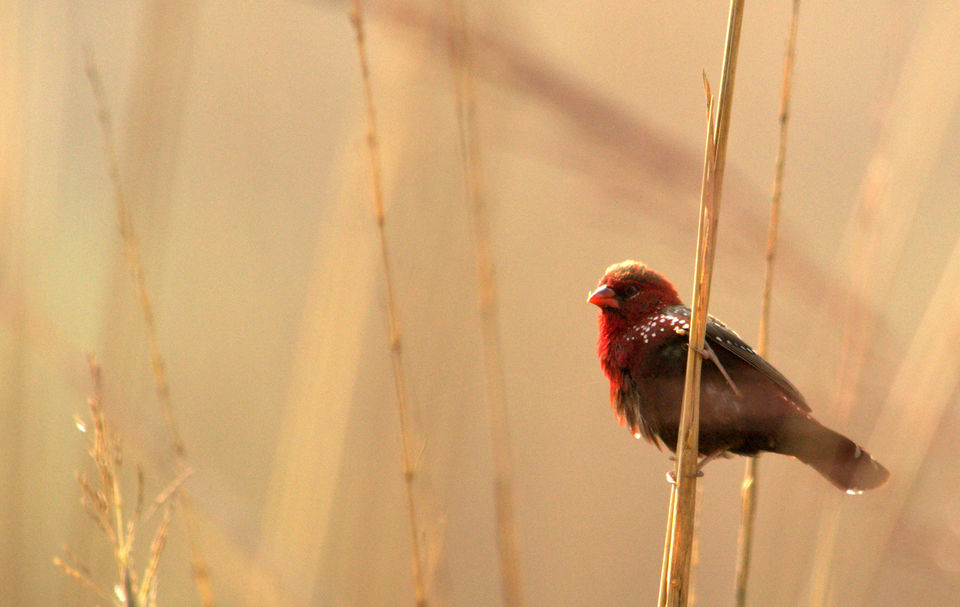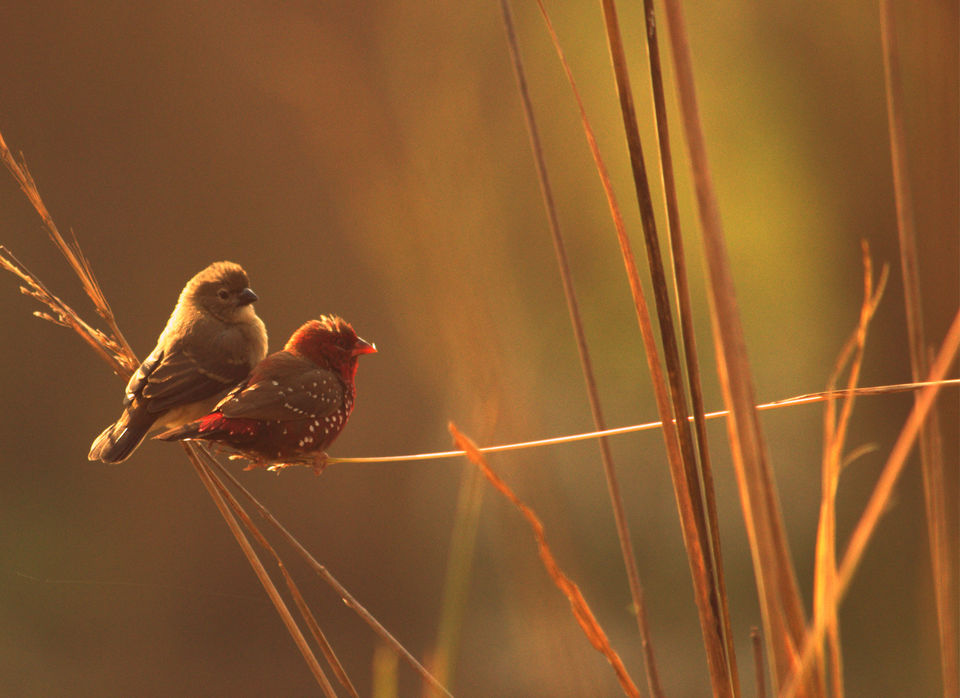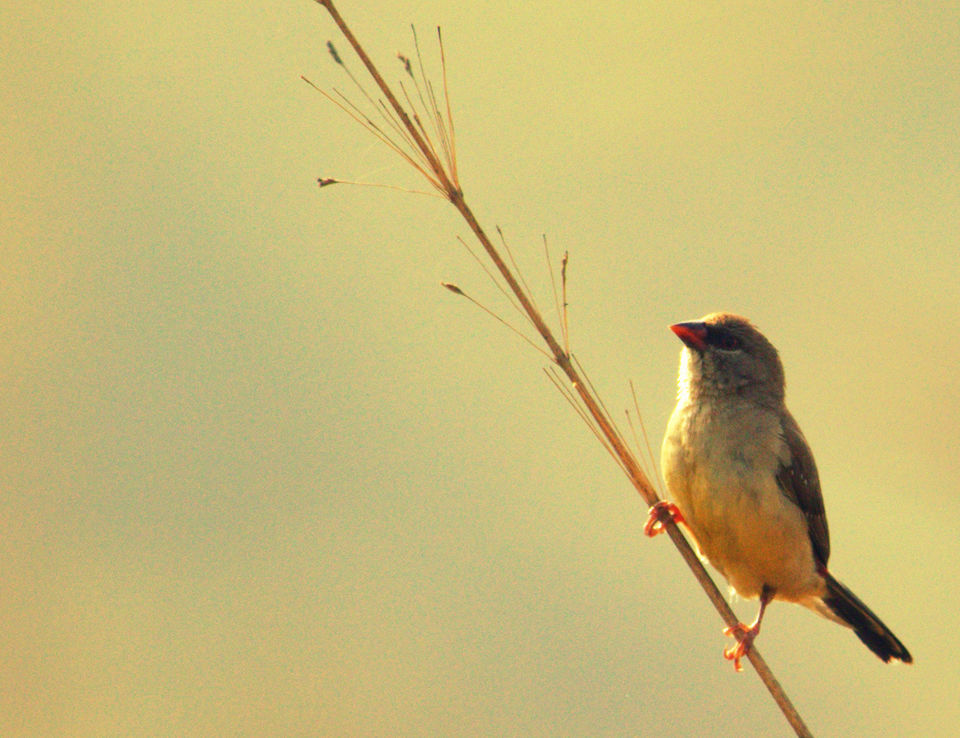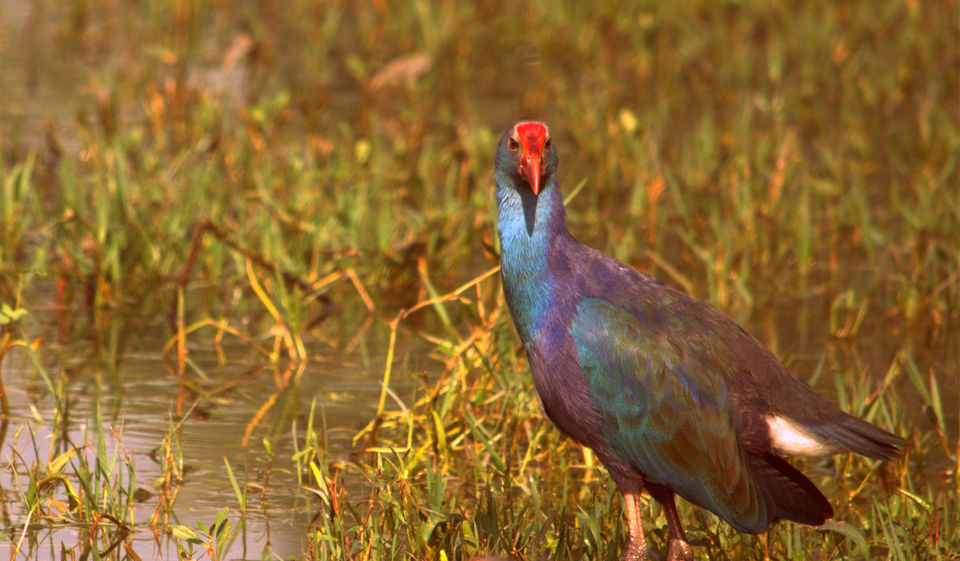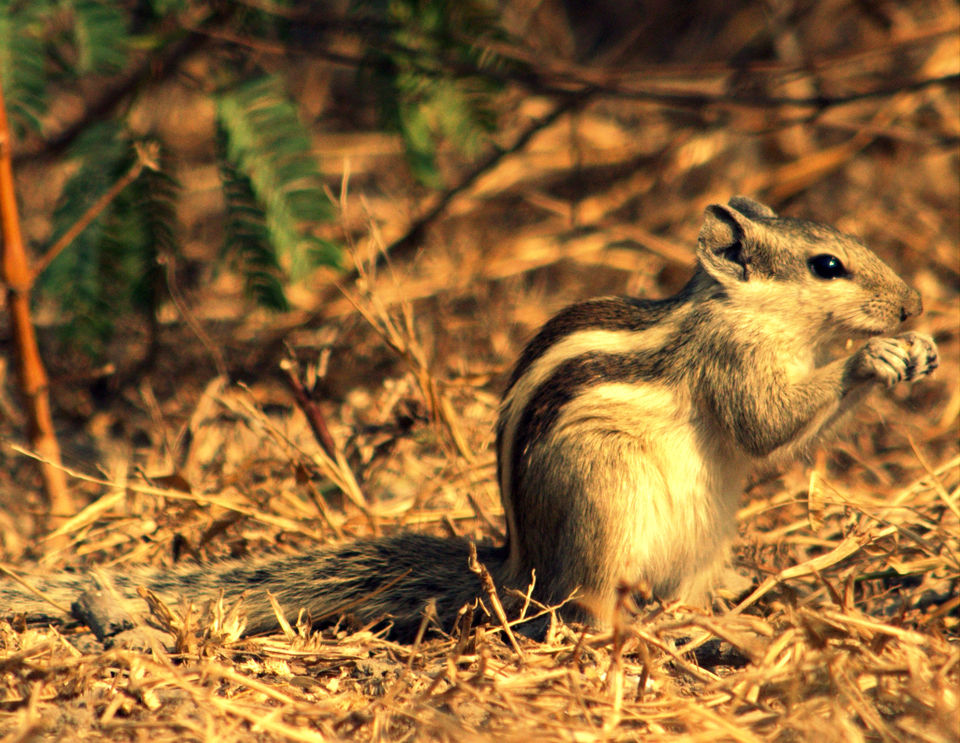 On my way to home, I found a local auto to Sector 14 , from where you can get you can get many buses to Gurgaon.