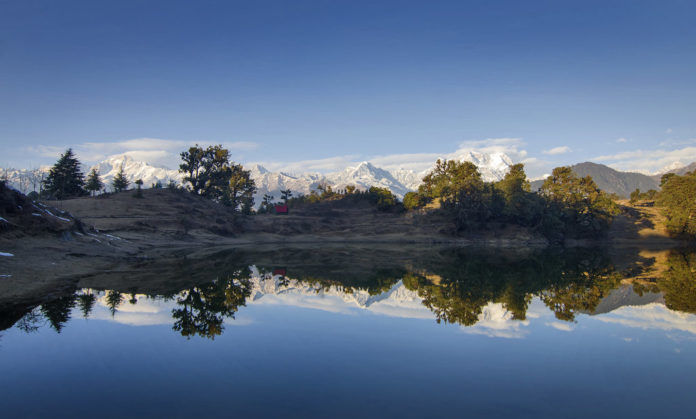 Deoriatal to Chandrashilla trekking infomation:
Deoriatal is one of the ancient and magnificent place of Uttarakhand. The thick dense forest of rhododendrons makes this trail more peerless. In winter season when snow is at high level, it makes this place like heaven. There are so many attractive things in this trail which make this trek even more gorgeous.
What make this tour special-
Once you will reach at top you will get the astonishing view of gorgeous peaks of Chaukhamba, Nanda Devi, Neelkanth, Dunagiri and Trishul. The mountains are one in highest in Uttarakhand. The view of Chandrashilla will make you feel the most relax and highest summit.
Dense forest with Plenty of variety-
The way from Deoriatal and Bhrujgali is covered with the different variety of Plants and trees. Sometimes it is astonishing to visualize the variation in a jungle can be. On the way you will spot Rhododendrons, maple, oaks and pine tress with moss covered trail. Those thick wooded trees of Rhododendron make this trail to witness.
Bird watching-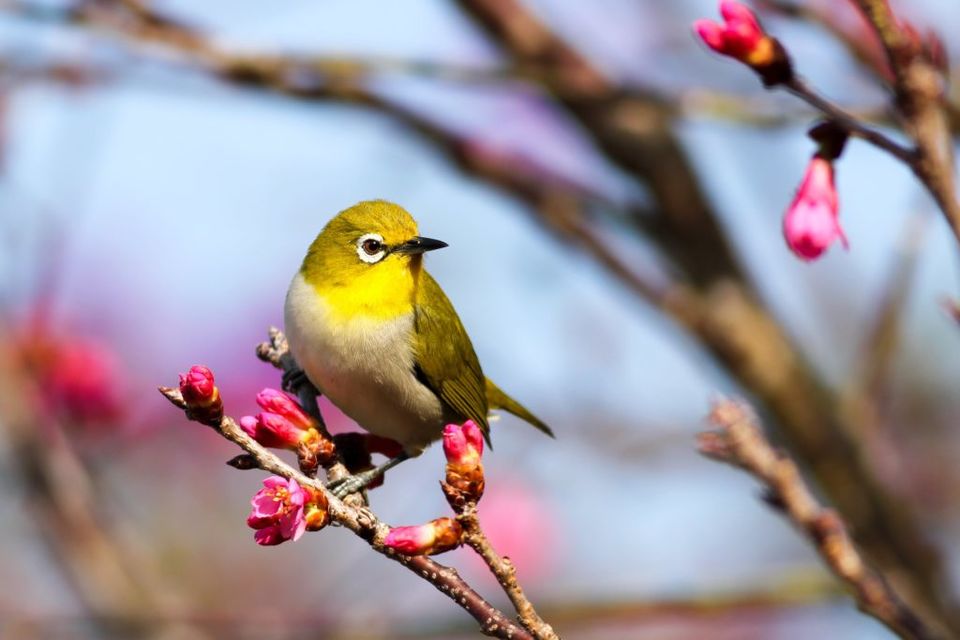 Uttarakhand is the land of mountains with rare and exotic species of birds that live and live in forest. Here you can find thousand of birds and wild animals as well. This the perfect place for bird's photography.
Itinerary
Day 1- Sari
Sari is the village which is probably the base camp of Deoriatal-Chandrashila trek. This is 6 to 7 hours journey from Rishikesh. When you will be passing through the route you will found Marine drive near Rishikesh, Devprayag- Confluence of Alaknanda and Bhagirathi river which forms Ganges, Srinagar and Rudraprayag too. While you are extending across the journey, mountains and will come both side of road and river Ganges flow below. Sari is a small village with 100 families approx. On one hand of the road, the paddy fields charm you. There is a Primary school in the village and is the only school which founded in 1947. Altitude: 6,601 ft (Sari) Time taken: 7-8 hours' drive from Rishikesh
Day 2: Sari to Deoriatal
Altitude: 6,601 ft to 7,842 ft Time taken: 1 hour, 3 km approximately After once you will reach stay a night in Sari village the trek will start further towards the Deoriatal. There is a board which indicates the trekking route. The trek is well constructed by hard stones and concrete as well. The lake is named as Deoriatal because of the Goddesses (Devis). The trek begins with gradual climbing in the rocky trail. After few minutes you will the difficulty trek will be steeper. On the way you will witness the Old village temple and some old houses. The forest range start after 10 km where you can see pretty farmlands. After sometimes you will get the mesmerizing summit of Chandrashila and below it. Also, binoculars help you to spot the Tungnath temple. After 20 0r 30 minutes you will reach a view-point which was constructed by forest Department for the travelers. This will be an ideal location to relax and feast your eyes with a grand view of the mountain series. This trek takes you to rhododendron and maple forest. After another 10 to 15 minutes you will see the second view point. Here from you can't get the view of Sari village. This is the at an elevation of 7,434 ft from sea level. The steady hike of trek will take you to the back side of mountain. From here everything will be clearly see in a sunny day. Ukhimath is quite visible from here. Again 20 minutes trek and you will just 2 minutes away from Deoriatal. Here you found yourself in a dhaba and some camps. After a short downhill trek, once can enjoy the grand view of Deoriatal with Mt. Chaukhamba in background. Here you have a whole day to leisure yourself in the campsite and have an opportunity to explore more and more. Forest around the lake is beautiful and you will see some rare Himalayan birds. Lose yourself around camp site. A night in the camp will make you forget all you sorrow and rehabilitate your metabolism and soul. In the morning clouds have offered cleared views of snow-capped mountains.
Day3: Deoriatal to Chopta
Altitude: 7,841 ft to 8,790 ft Time taken: 6-7 hours, 14 km In morning when you passed by the left side of lake towards the Forest Guest Lodge. There is a watch tower from where you may get the view of rare birds of Himalaya. After moving forward, a green forest trail awaits you. The forest is full of rhododendron and maple trees, the trail is scenic. After 15 or 20 minutes' walk from guest house, in front of you is Chandrashila peak. Sari village is below from you. The view of Chopta between the forest ridge running there. The route of Chopta is full of greenery and ascending trail ahead. As you get in you will get much better view of valley. In left side there is Madhmaheshwar and Nandikund trek passes. After 15 minutes' walk towards the ridge, there is a highest point near you. There is a flag at the top named as Jhandi Dhar. In March and April, the trail is full of red and pink rhododendron flowers. Going down in the trail takes you to the stupendous region of dense forest. The thick forest is full with descends rapids. On the way you will come across some small yellow flags tied on shrines. They are made by trekkers and localities. These also shown landmarks to make you sure that you are on right trek. Also keep your eye on way to face some foxes and wild animals. Keep walking to Chopta forest, a quite section of the forest with an abundance of birds like Himalayan Woodpecker, Verditer and Flycatcher can be easily spotted. Walk ahead until you see three branching routes. You need to chose the middle route and ascends gradually which takes you to Rohini Bugyal and Chopta. After moving forward, the trail open in a small pasture land. In this forest some of oldest rhododendron, maple trees of Kedarnath Sanctuary. Another 20 minutes of trekking will take you to the next landmark. After this you have to trek 5km more. On the way you will pass by the grassland. From here is a leisurely walk ahead at least 30 minutes. There is a stream that is the only source of water. The water is pure and crystal clear, you can easily fill your water bottle. Moving forward a bit you will reach to Rohini bugyal which is the small meadow. Rohini Bugyal is surrounded by rhododendron forest and Kedar Parvat peaks. From here the view of sunset is peerless. Walking towards the upper side of Rohini Bugyal and connect again to the old trail to Chopta. Walk gradually all the way to top ridge. On the way is a beautiful stream. One need to cross the bridge, you can fill your water bottle. After crossing the stream walk upwards the steady trail will take you to a meadow. Where you may have found some small shepherd huts of stones. During the summer season locals occupy the huts and come here with their livestock. Once you reach the meadow after 20 minutes' walk will take you to the road head.
Day 4: Chopta to Chandrashila Peak via Tungnath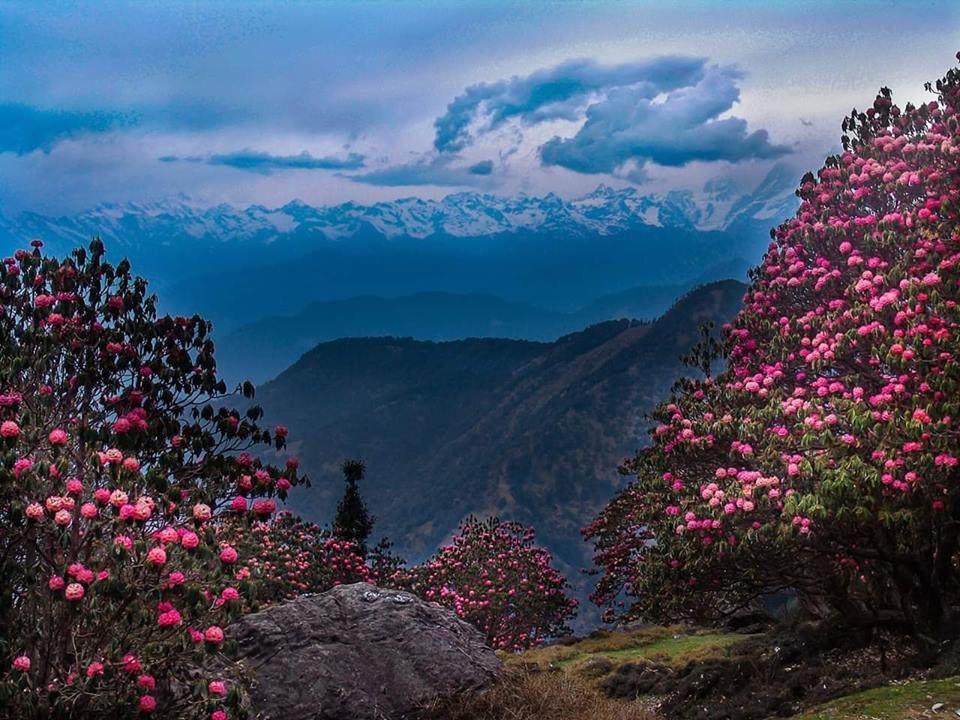 Altitude: 8,790 ft to 12,080 ft Time taken: 2 hours, 8 km If you want to enjoy this trek so you should start from early morning before sunrise. Once you will reach top in Tungnath temple, from here the view of sunrise is breath-taking. The route or well concreted and wide. The walk is quite slow and steep. The total distance of the trek up to temple is 2 km. The views are mesmerising. There is also a connecting peak to Chandrashila is Ravanshila. Tungnath is heaven for birds like Monal, vulture and animals like barking deer. During winter the temple is closed. This is the third of the Panch Kedars. Tungnath is the only temple in all over the world which is located at high altitude (12,073 ft). From here Chandrashila peak is 1.5 km above. The route to Chandrashila is from behind the temple. In winter expect the trail to be completely buried is snow. Trekkers are advised to carry ice-axe and micro spikes. The trail is very steep climb. The climb will take around 30- 40 minutes. Once u will reach Chandrashila the 360-degree view of Garhwal and Kumaon like Nanda Devi, Trishul, Nandaghunti, Kamet, Dunagiri, Thalaysagar, Chaukhamba, Kamet, Kedar dome, Jahanukt, Gangotri ranges and even more. The sunrise view from Chandrashila is mesmerising. Temple is dedicated to Lord Shiva. It is believed to have built by Rama to Atone for the sin of killing Ravana.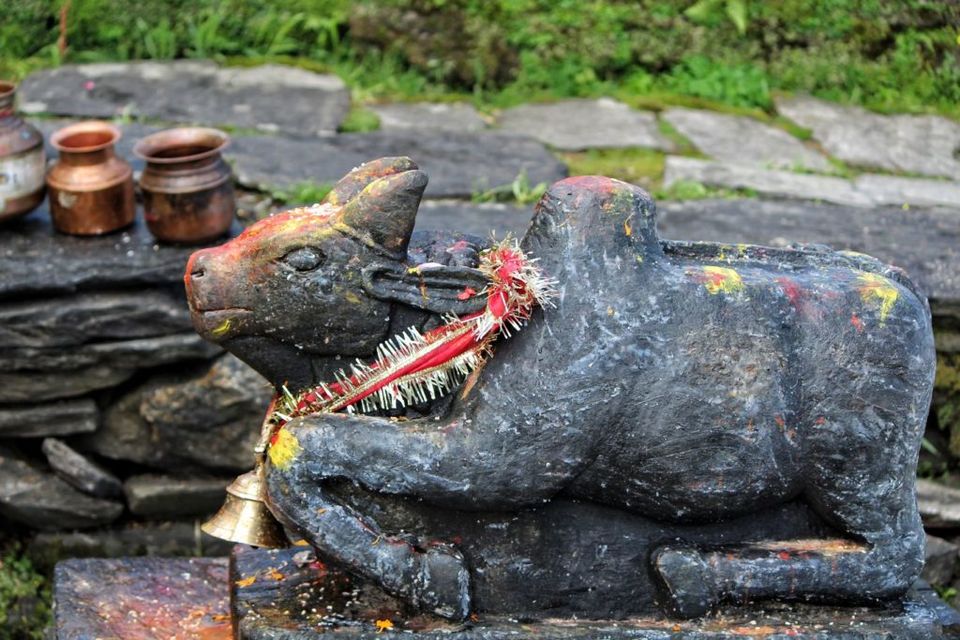 "Look deep into nature, and then you will understand everything better..."