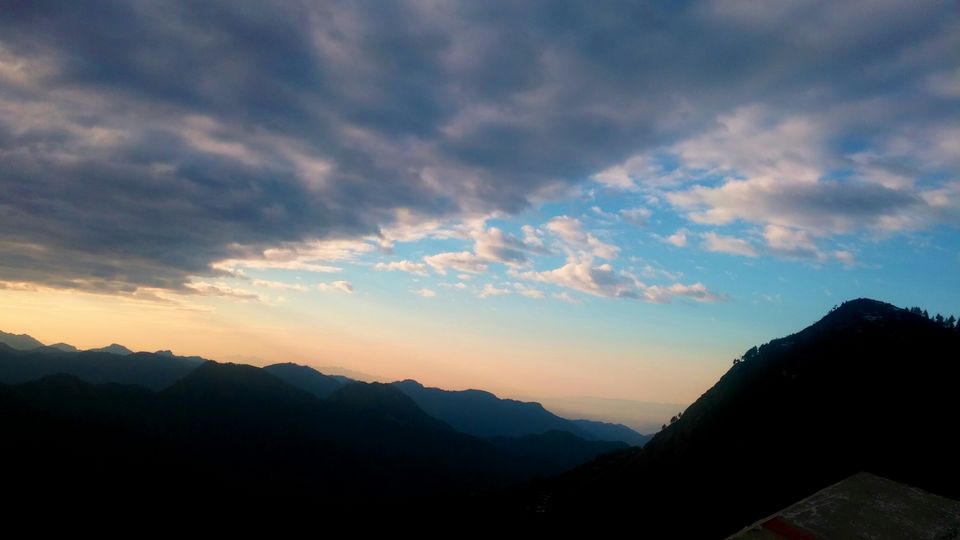 As a part of new year resolution of visiting a new place each month. I decided to visit the Queen of Hills Mussoorie on 14th Jan weekend.
After a lot of troubles when I was unable to find any rider to join me I decided to ride solo.
Few days back there was news of snow fall in mussoorie, so I was excited to see some.
@5:00 AM I started my journey on a chilling morning. I took the route Gurgaon-Delhi-Ghaziabaad-Meerut-Muzaffarnagar-Roorkee-Dehradun-Mussoorie. The the roads are in good condition and are a treat to drive.
By 7:30 I stopped on a roadside dhaba to have some breakfast. The weather was colder than I had anticipated so I was shivring after 80 Kms of ride. After getting some breakfast resumed my journey to my blessing Sun started to raise which gave me confidence and assurance that from now onward I will have to face less chilling winds. But even after Sunlight wind was chilling and I continued to drive till Muzaffarnagar.
Again I had to stop for tea break. Seeing my condition the dhaba guy was kind enough to arrange me a fire place. After 30 min break I again resumed my journey to Mussoorie.
I reached Dehradun by 1:00 PM and decided to fuel up my bike and have some lunch. I always thought that Dehradun is a hilly place surrounded by hill but to my surprise it was just like any other city in the plains. Inface I felt more heat in Dehradun than in Gurgaon. Anyway I decided to advance to Mussorrie as it was getting late and I did not wanted to waste my Day 1 and has to cover some view point.
FYI road till Dehradun are straight with some twisties after Mohand. Real fun begins after Dehradun, 40 Km road till Mussorrie is full of twisties and are pleasure to drive. I reached Mussoorrie by 3 PM.
There was a toll on the start of Mall road which is valid for just 1 entry i.e. U have to pay 100/bike each time you go in and out of Mall road. Which I felt was not justified just but then Mussorrie is the Queen Of Hills (sarcastically). I mean there is lot of commercialisation in Mussoorie you will find more hotel than houses. Which is kind of turn off for nature lovers.
I stayed in Broadway hotel for which I got cheap accommodation from make my trip. As I was travelling solo I did not had to worry about luxury just needed a place to sleep and Broadway hotel @ just Rs 350 served it well. It was 4 PM so I decided to roam around Mussorrie by foot.
After checking with some locals I decided to start moving towards Lal Tibba point which just 4 Kms away from the Mall road.. On the way I found some momos joint and I could not help my self but having some.
The trail to Lal Tibba point was a delight to walk. On they way I found some remaining snow on houses and I was excited as it was my first snow experience. Around 1 and a half hour trek took me to reach to Lal Tibba point and the view of Snowy Peak of Himalayas was astonishing. After spending some half an hour @ Lal Tibba it was time to go back to my hotel and call it a day. On the way back I inquired about if I can go back to Dhanolti next morning on bike. I got mixed responses from locals some said roads are clear and some said there is too much snow so I decided to go to Dhanolti anyway.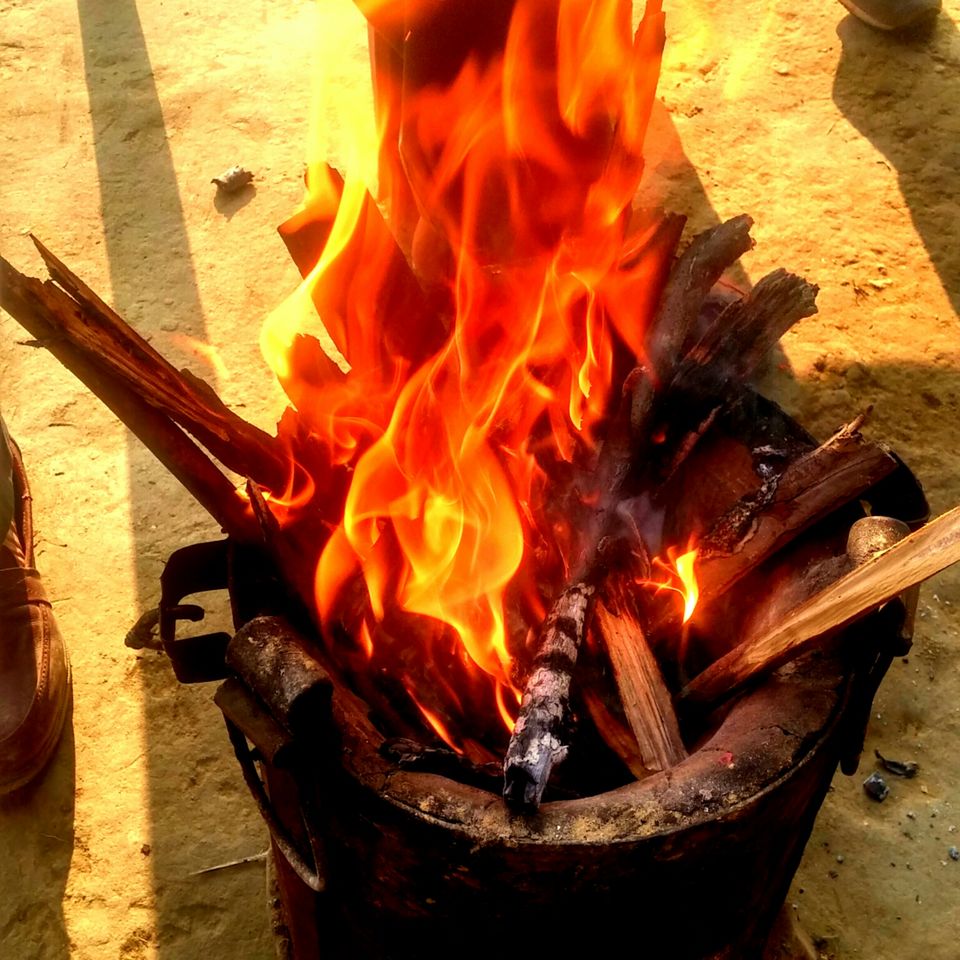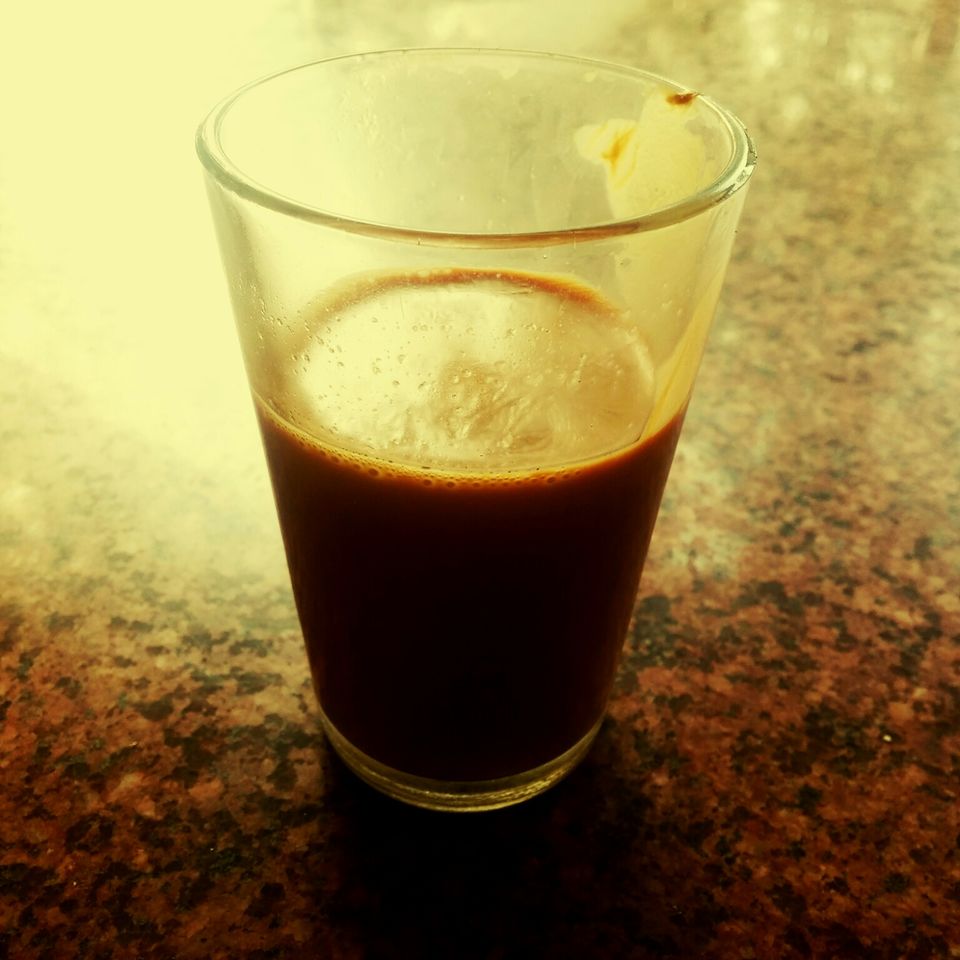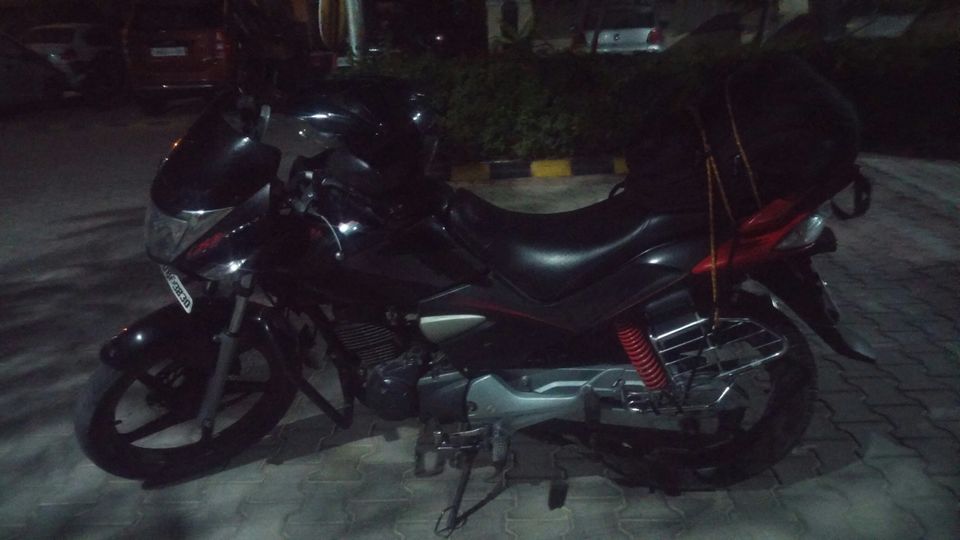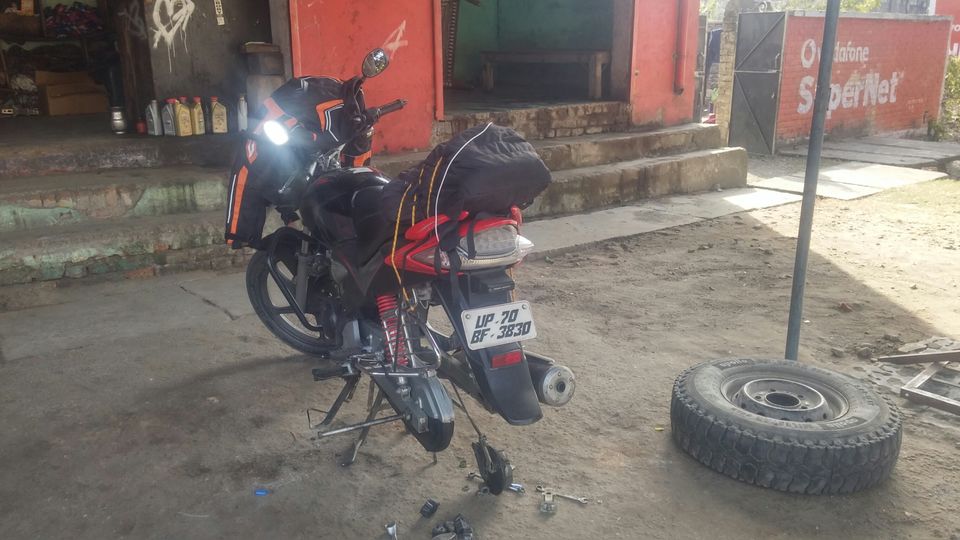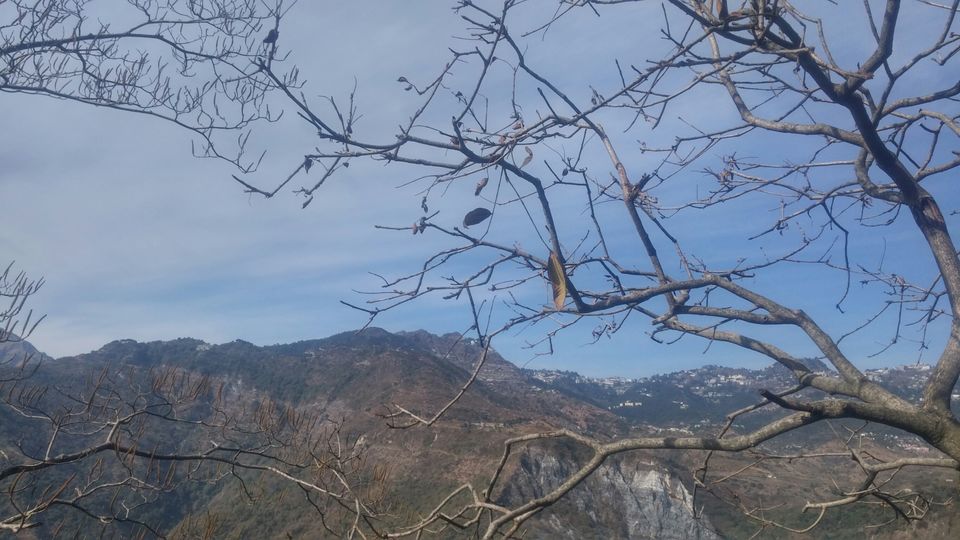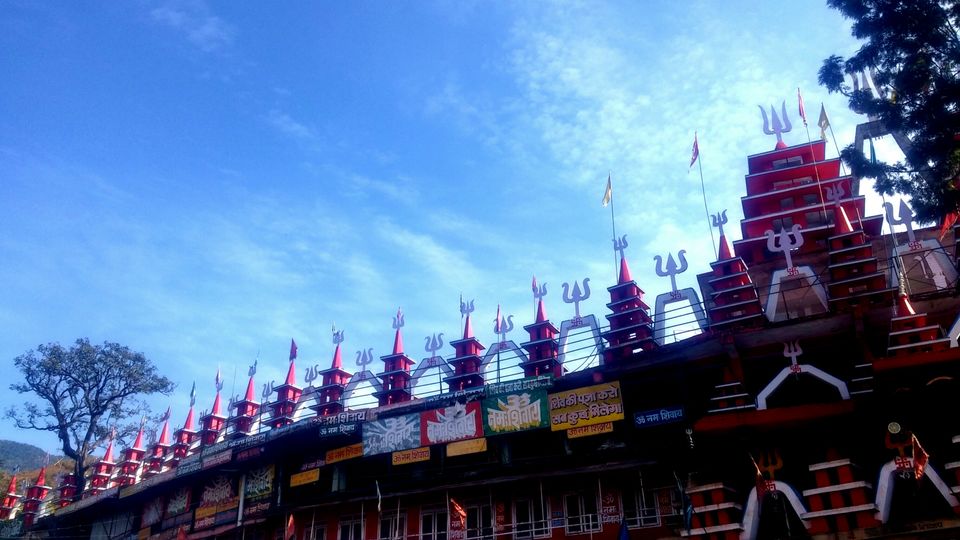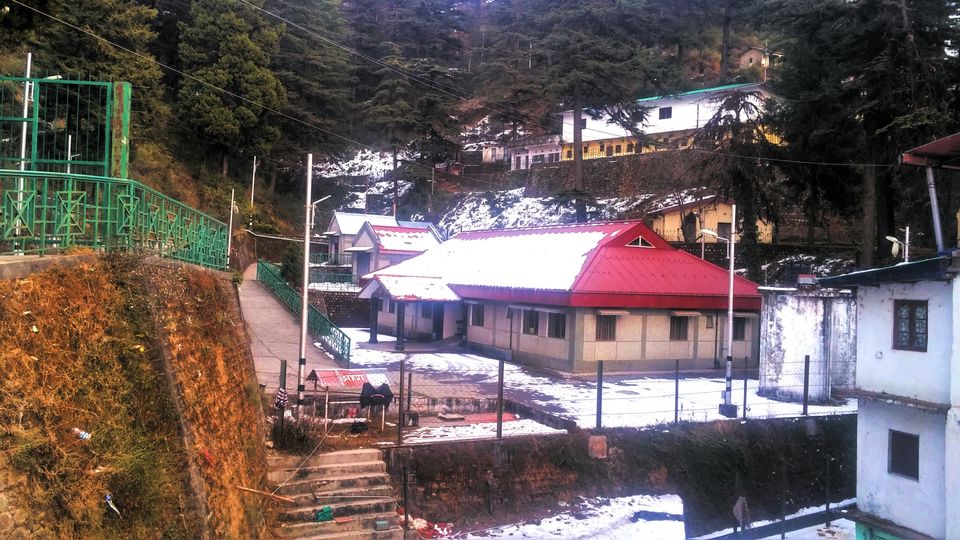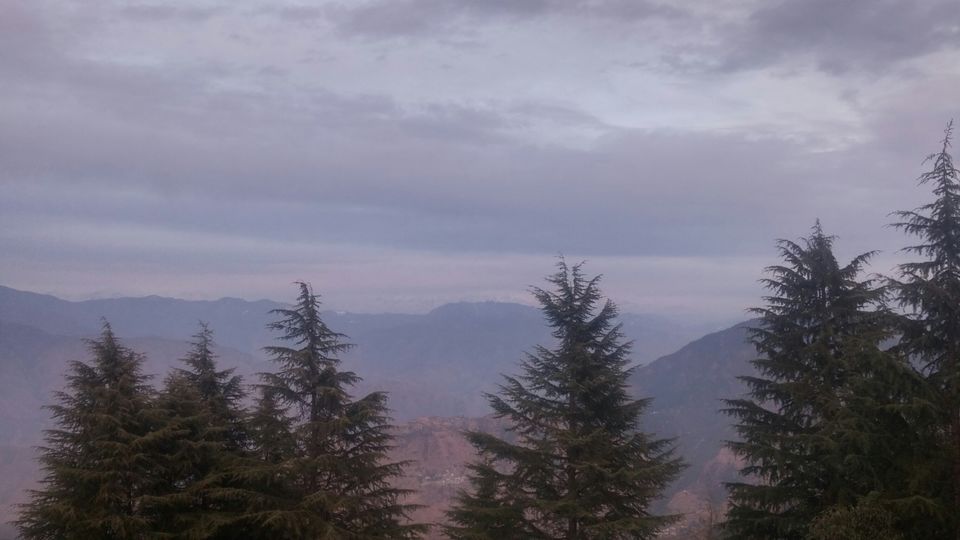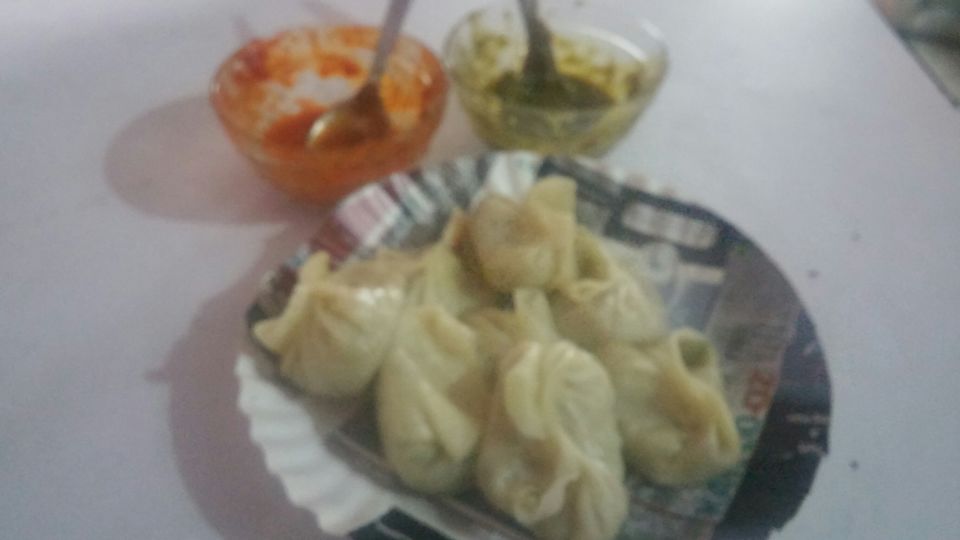 Day 2 started early as I had decided to visit Dhanolti and I had to return back to Delhi by evening.
After checking out from hotel early in morning I started my ride to Dhanolti. I was a bit sceptical about going there due to several warning given by locals that there is lots of snow on the way and I had caught a bit of cold in the night. But I though what the hell lets go up to the point I can.
Dhanolti is around 24 km from Mall road and roads are not very good. Adding to that chilling winds were also there but all things considered it was worth it. There was a point when I saw sun rays filling up the valley and I was treat to watch.
After only 10 km I found some snow on the road. It took me around 45 mins to reach Dhanolti and road was covered with frozen ice.. I had not anticipated but after covering some distance in the ice my bike slipped. Now big problem was to pickup the bike as my shoes were also slipping in the snow. Some of locals helped me out and after 15 mins of struggle we were able to get the bike out of snow. Please mind this was my first ride into the snow that too solo so I was bit scared to go further. I decided to spend some time @ the spot, enjoy the view and had breakfast and head backward.
By 1 PM I was back in Dehradun. Now was the time to lunch post that non stop ride to Delhi.
Though I was not able to make it all the way up to Dhanolti it was awesome experience.