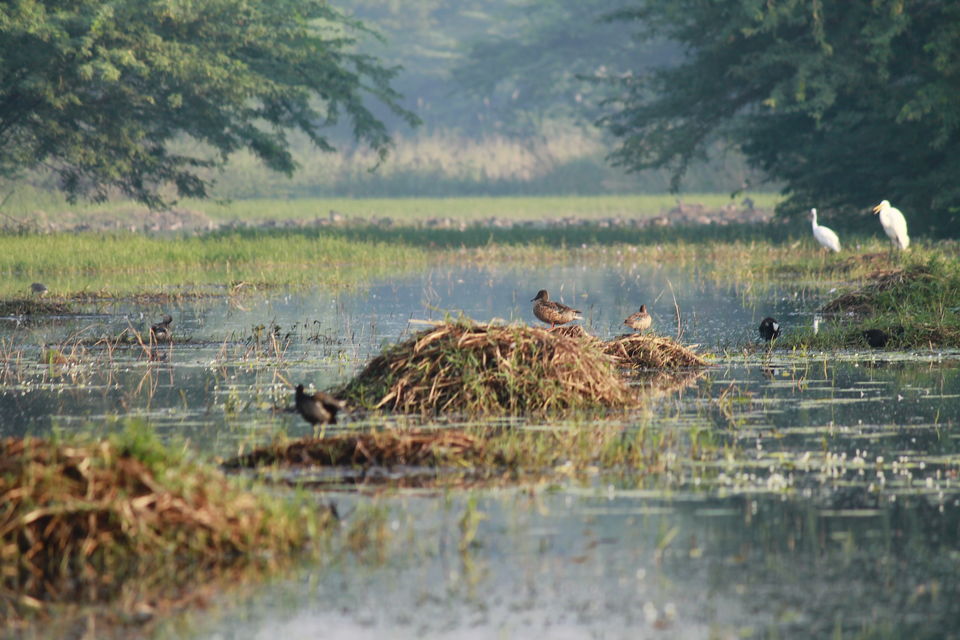 Roughly around 15 kms away from Gurgaon,this quaint little place was an surprise package for us. It's home to many beautiful birds and host to a number of migratory birds.
Once you get inside the park there is proper marked path to walk around and view the birds. Also there are 4 watchtowers as well. The best views of birds is near the water body. Since we went in October, we saw mostly the local birds but from December to February this place is home to various migratory birds as well.Apart from the birds we also spotted a couple of Nilgais, wild bulls and a jackal. The views were picture perfect, even the wild bushes and the swamps. They surprised and mesmerized me at the same time.
The opening time is 7 am to 4.30 pm. one can have a earlier entry , but for that permission is needed from forest department.
The threat to this place is from the unprecedented amount of constructions happening around the park. Last time we visited construction was starting just on the opposite side of the highway from the park. These activities will surely affect the birds and their habitat. Already the water-body has shrunk to half its original size.
Below are few snaps from our visit: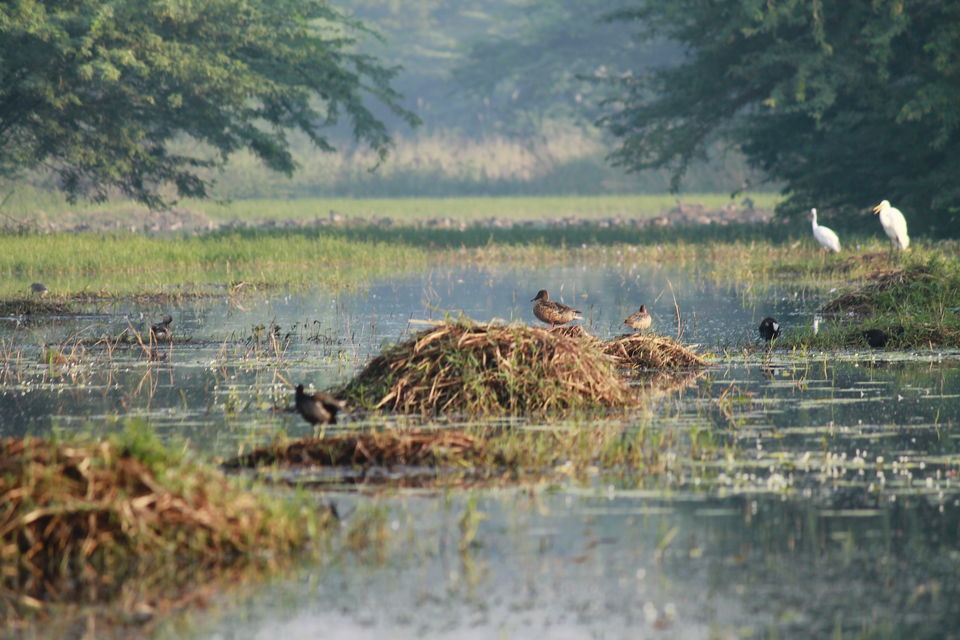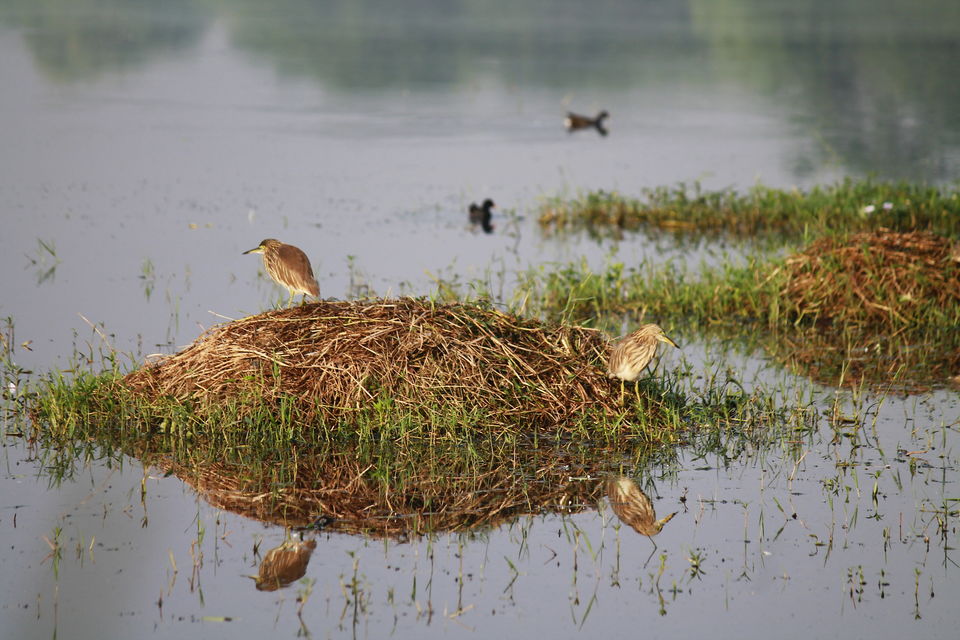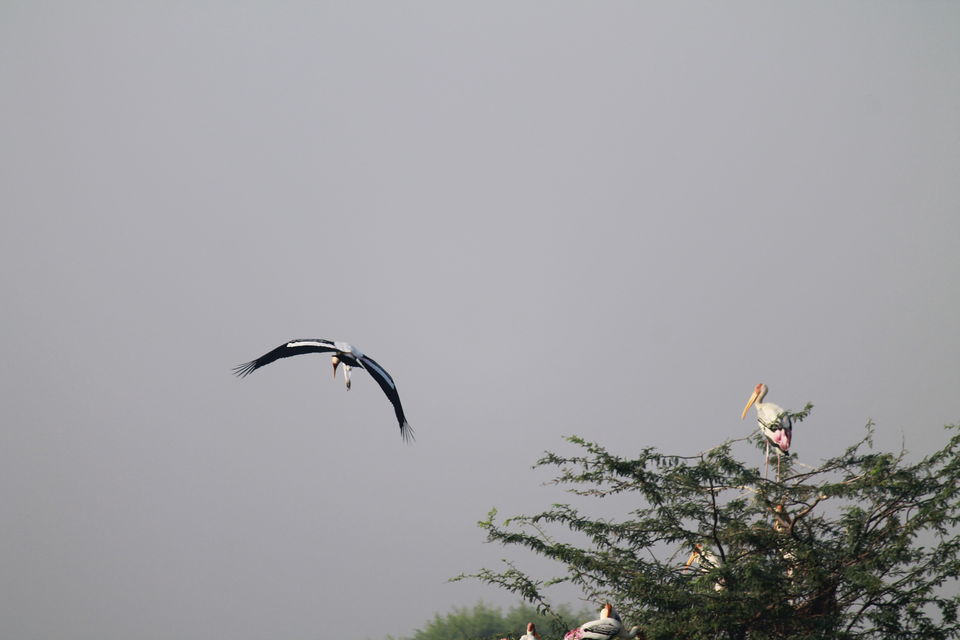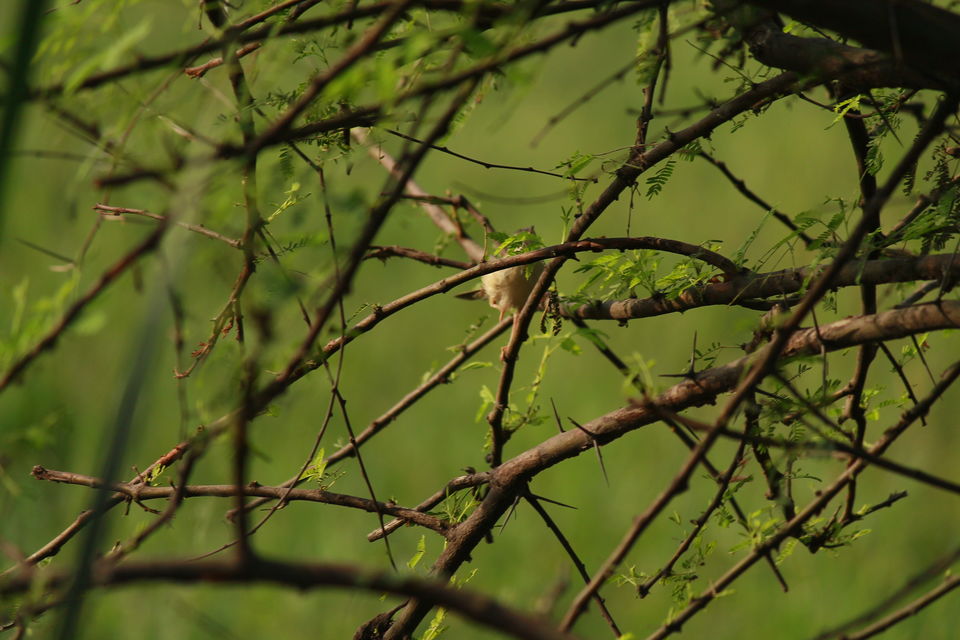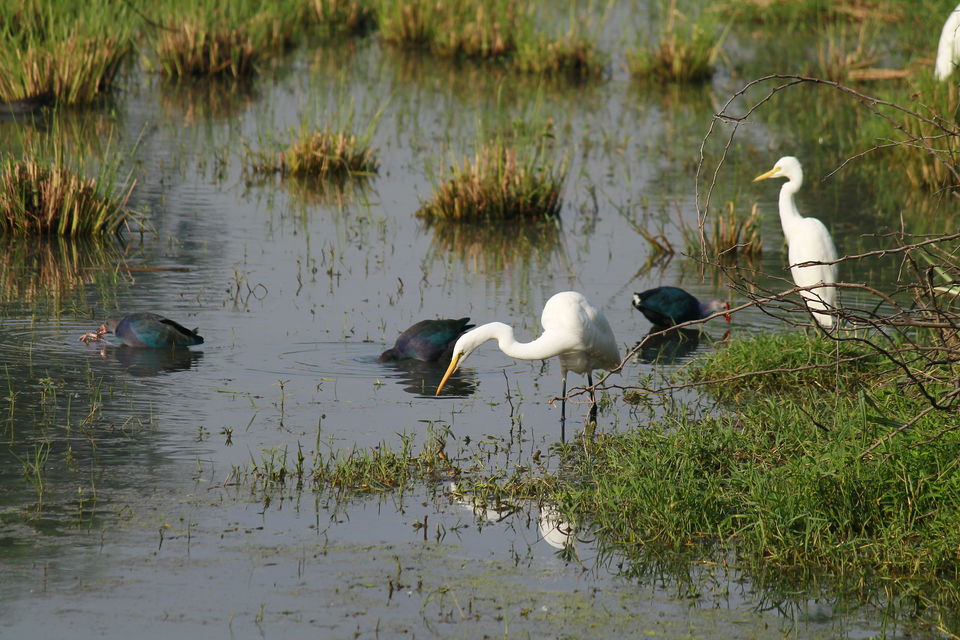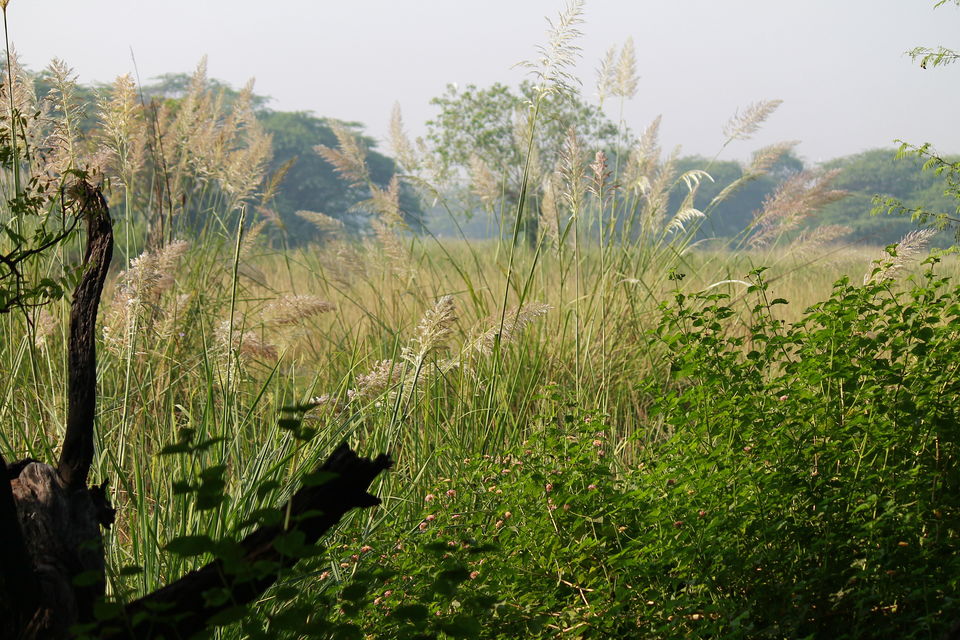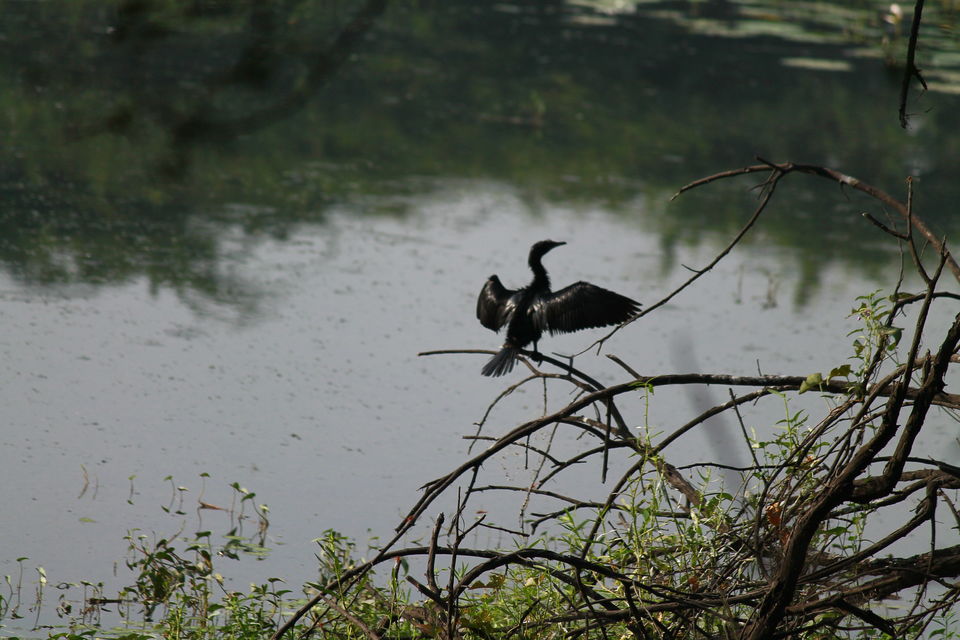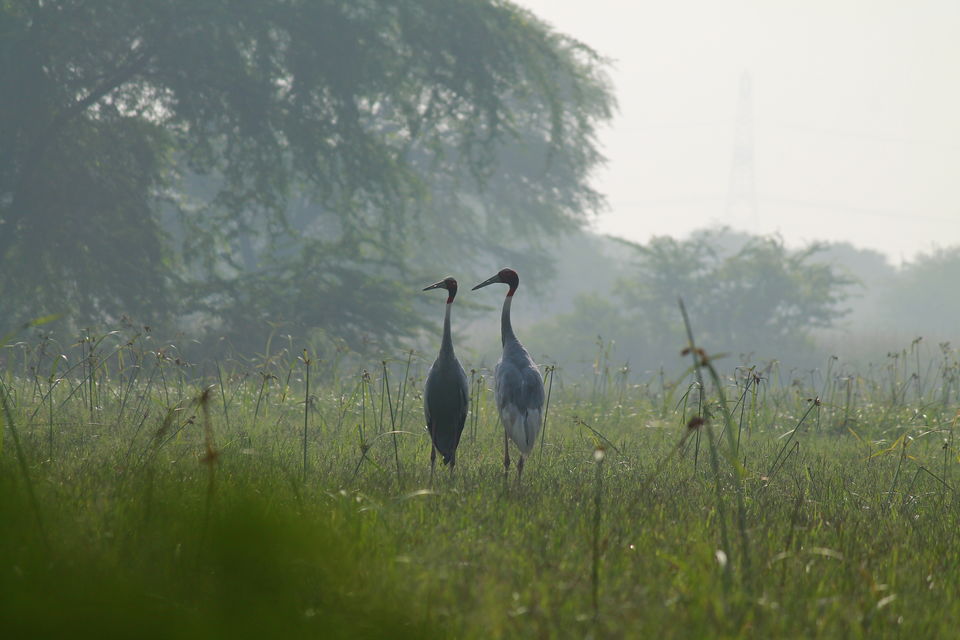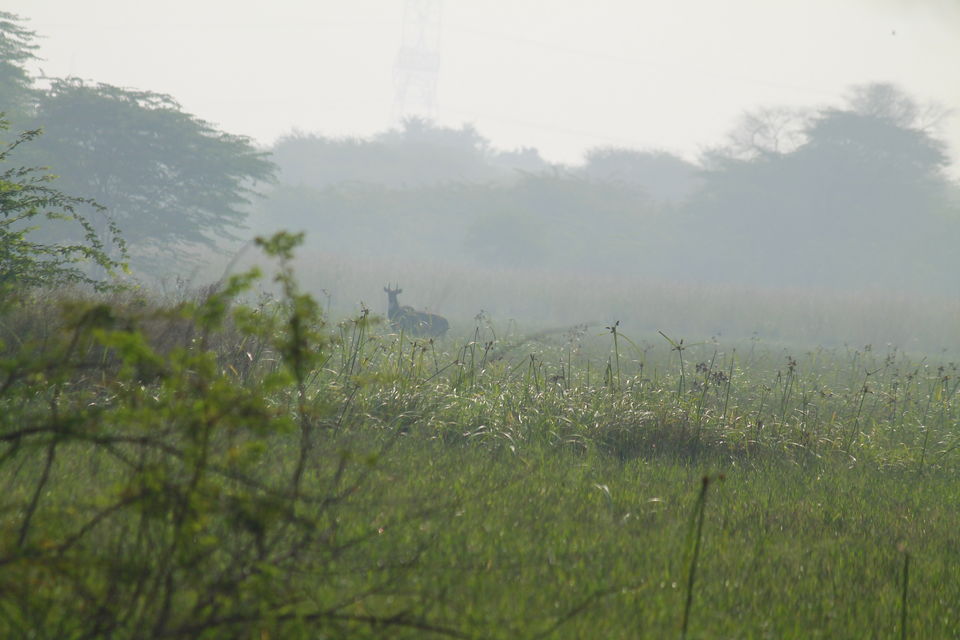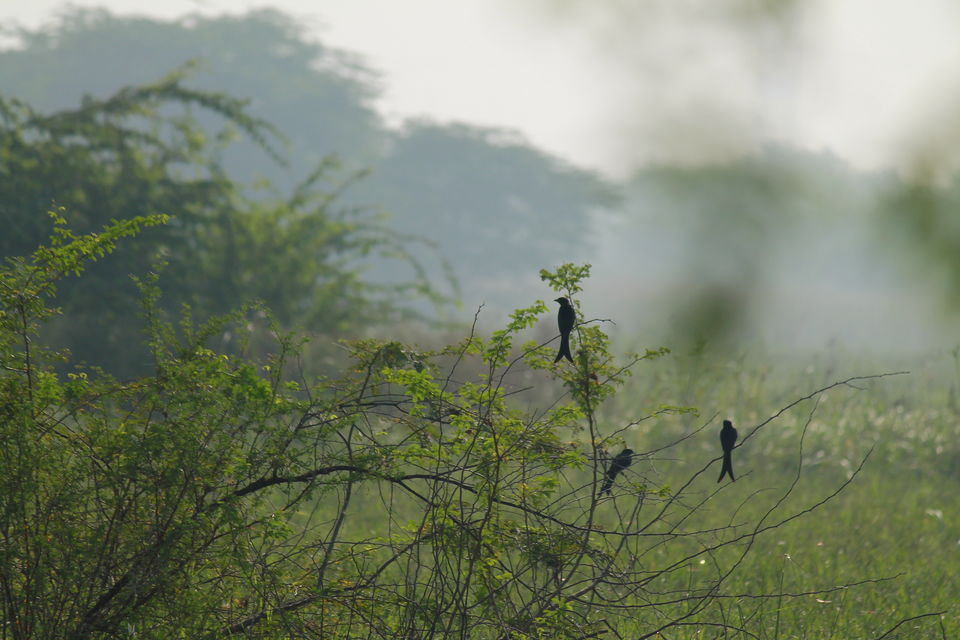 An early morning walk here, lets you get lost in its serenity, far way from maddening noise of the outside world. Hope it stays that way always.