Away from streets abuzz with whizzing scooters, tiny stalls selling steaming noodle bowls, and endless rows of massage parlours, Ha Giang (pronounced ha-jung) is an alpine gem that is yet to feature on travel shows, wanderlust-inspiring Instagram handles or clickbait listicles that tell you about the X best things to do in Vietnam.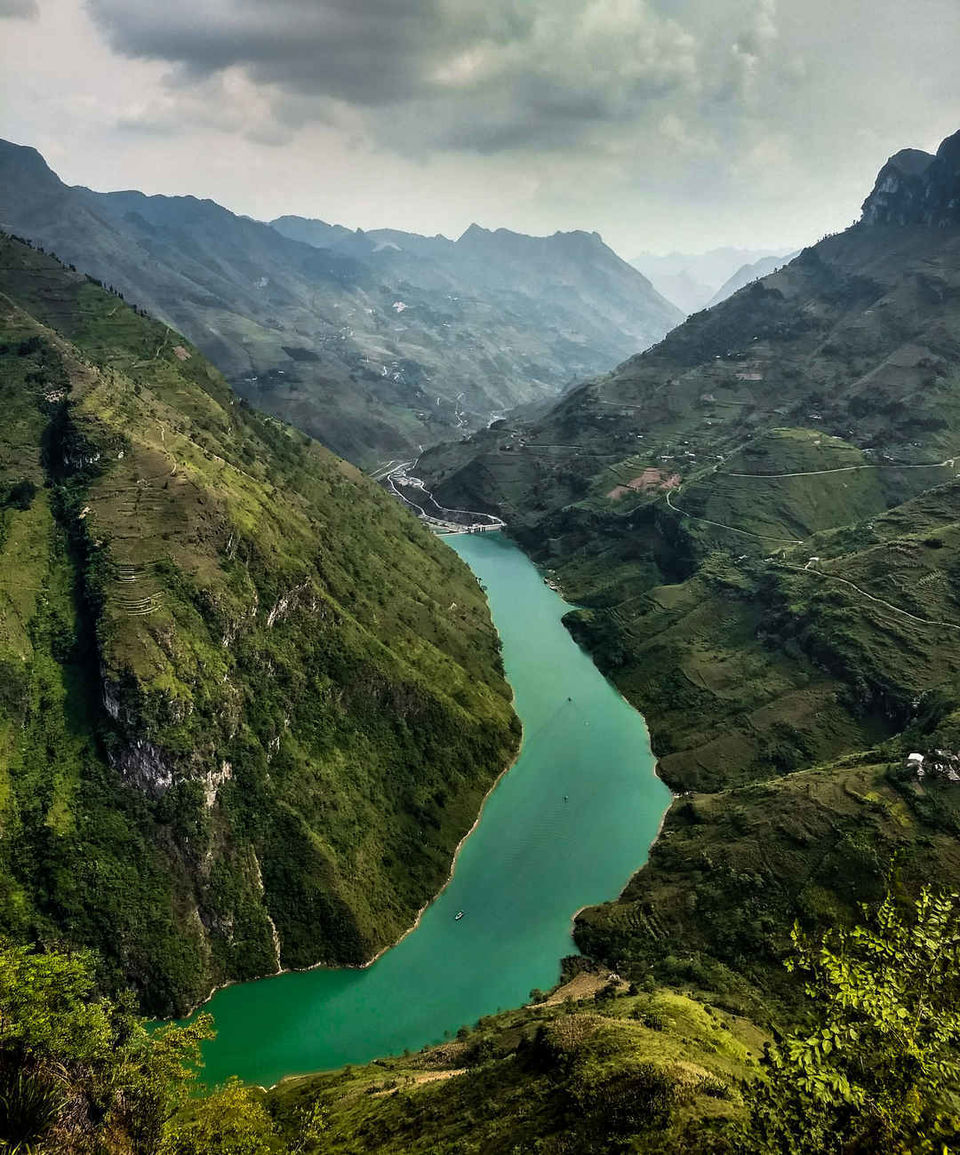 Bordering China, on Vietnam's northern frontier, Ha Giang is a province highlighted by granite mountains and limestone hills. An abundance of greenery complements the topography, clinging to the foothills, and draping the mountainous terrain from top to bottom. The gorgeous terrain also features two major rivers that follow you wherever you go. I had started my month-long journey in the country in South Vietnam, from Ho Chi Minh City. With every movement I made northward, conversations about Ha Giang leapt from rumours about its beautiful landscapes to actual experiences that travellers had. The province was one of the last, least-preferred items on my itinerary. But enough people had praised this 'offbeat destination' to stir up interest for me to go and see what Ha Giang was all about.
The most popular way to explore the entire province is to drive around on a motorbike and I followed suit. As an Indian, my first instinct was to relate this journey to the fabled Manali-Leh expedition that most bikers yearn for. But I soon discovered that there was far too much of a difference between the two. For starters, bikes on offer in Ha Giang are available in manual, semi-automatic and automatic (read: scooter) modes. And the highest altitude that one can get to by road is about 1500 m, reaching which can still feel like a personal feat.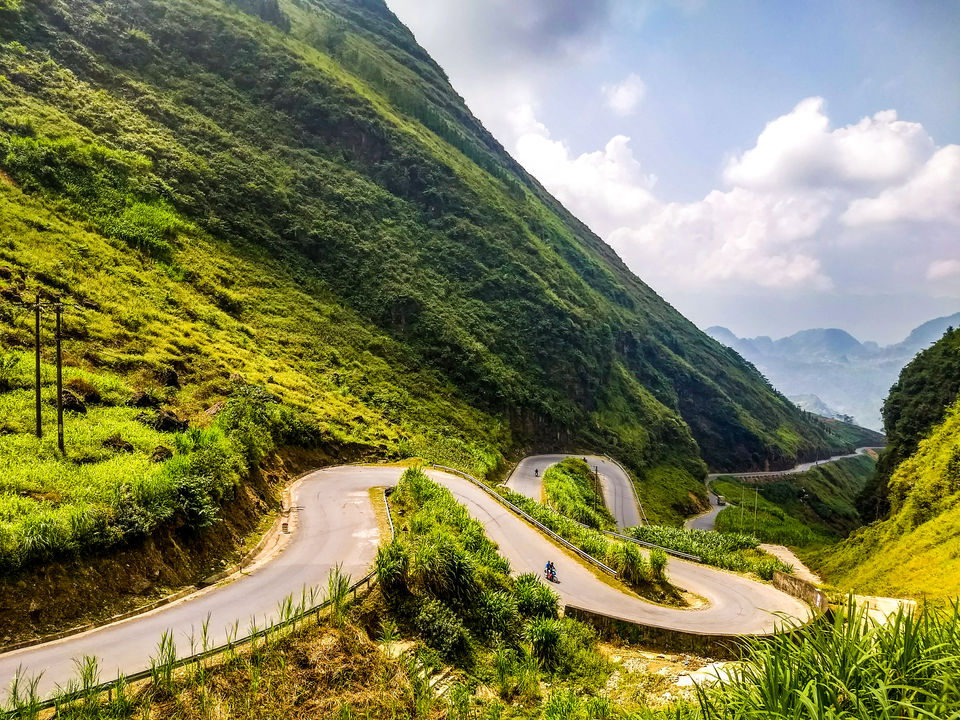 I chose to ride an automatic bike because I'd never ridden a manual before. Learning how gears work the night before didn't seem like a credible option. I got my scooter for Rs 450 a day from Moc May Homestay, whose owners, like every other entrepreneur in the city, were also in the motorcycle renting business. This industry fuels Ha Giang city's economy, and so, finding a bike in town is fairly easy. The woman running the show was very considerate and offered me a complimentary breakfast and stay for the night. This act of kindness set the precedent for the rest of my time in the province.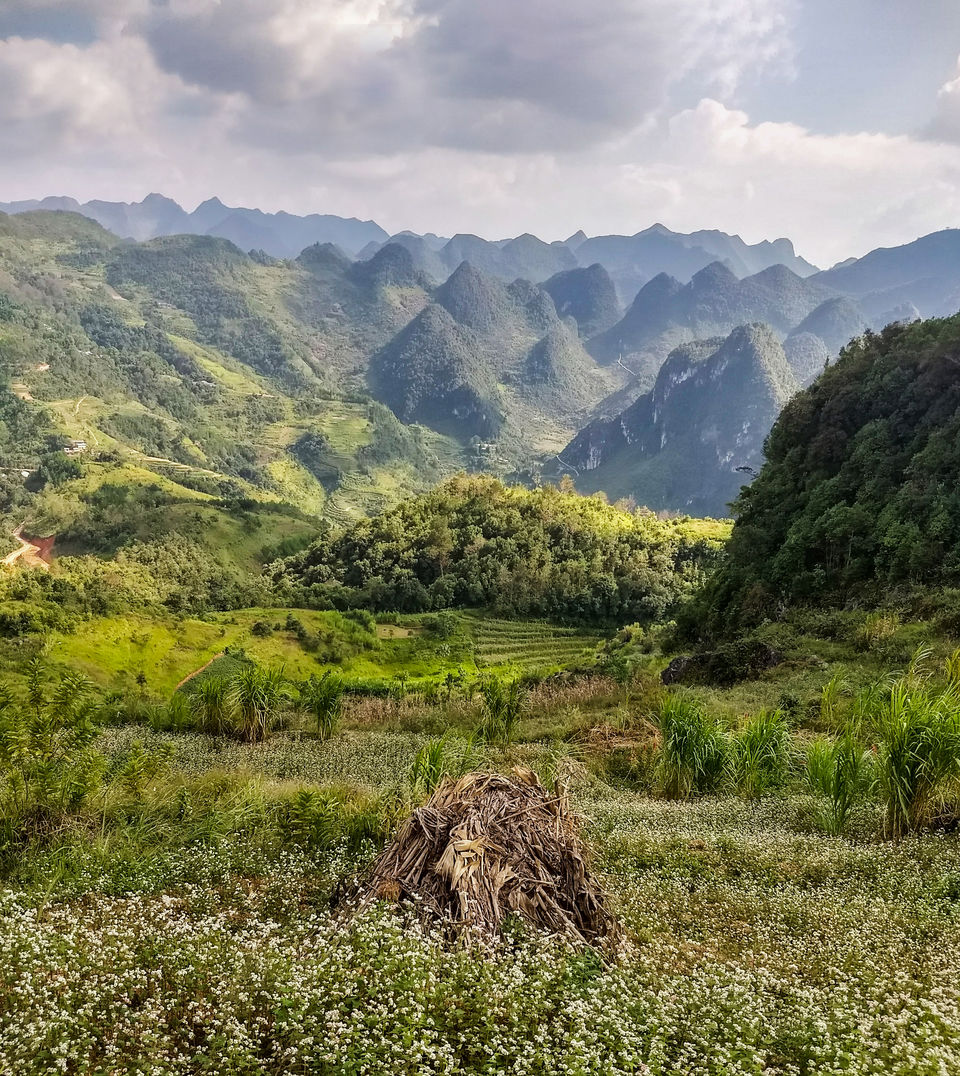 The next morning, I head out on my automatic 135cc Yamaha into Dong Van Karst Global Geopark. The internet advises caution about cops asking for an international driver's license. Full disclosure – one has to go out of their way to spot a policeman in Vietnam and so getting an international license shouldn't be too high on your list of priorities. I shared the roads with other motorbiking groups, which were a mix of guided and 'easy-rider' tours. An easy-rider tour is an option for travellers to sit pillion and enjoy the stunning scenery while company men drive them around.
All our motorbikes were moving towards to Quan Ba Heaven Gate, a viewpoint atop winding hairpin bends. This attraction showcases a gorgeous vista of limestone hills, snake-shaped dirt paths and a couple of lakes in the distance. If one panorama had to represent Ha Giang's natural fortunes, this would be it. For the rest of the journey, the roads would swerve along the edges of mountains and go up steep inclines. I would find myself pulling over as often as I could to stop and gawk at the dreamlike landscape. I capped off the day's 100 km on the QL4C highway at Yen Minh, a sleepy town that didn't arouse enough interest to explore its offerings.
The following day entailed another 100 km drive to Dong Van, with a short detour to Lung Cu Flag Tower. The tower is a tourist attraction 16 km off the QL4C highway. It is tagged as the northernmost point in Vietnam, a commercial label that Google Maps didn't render factually correct. Of all the places I'd visited in Vietnam so far, nationalism was at its highest here due to its proximity to the Chinese border. Vietnamese groups wearing red t-shirts imprinted with the national flag flocked the area. They expressed their love for the country by playing patriotic songs on an amplifier. Some of them took to dancing and taking selfies with the Chinese border in the background.
I ended the night in Dong Van, which is the most developed of all the towns on the Ha Giang loop. The town is a mix of vibrant cafes, western diners and an 'ancient street'. It offers Western travellers the perfect break from alpine solitude and serenity to enjoy a night brimming with the local beer, European football and food that isn't served in a bowl.
The third leg of the Ha Giang loop boasted the best roads and views. The standout attraction of the entire tour was the Ma Pi Leng Pass, only 10 km south of Dong Van. The short journey had me drive around sharp curves and hairpin bends. A perennial drumroll played inside my head, increasing in sound as I neared the iconic mountain pass. The Nho Que River revealed itself in intervals as I drove along the karst mountains, showcasing a shade of turquoise blue one can only see in photoshopped Instagram images.
Ma Pi Leng Pass lived up to the hype. On display was a panorama that packed a river too blue to be true flowing amidst a group of candy-shaped hills. This was inarguably the most stunning visual I came across in the entire country. No picture I clicked could ever do justice to its natural splendour.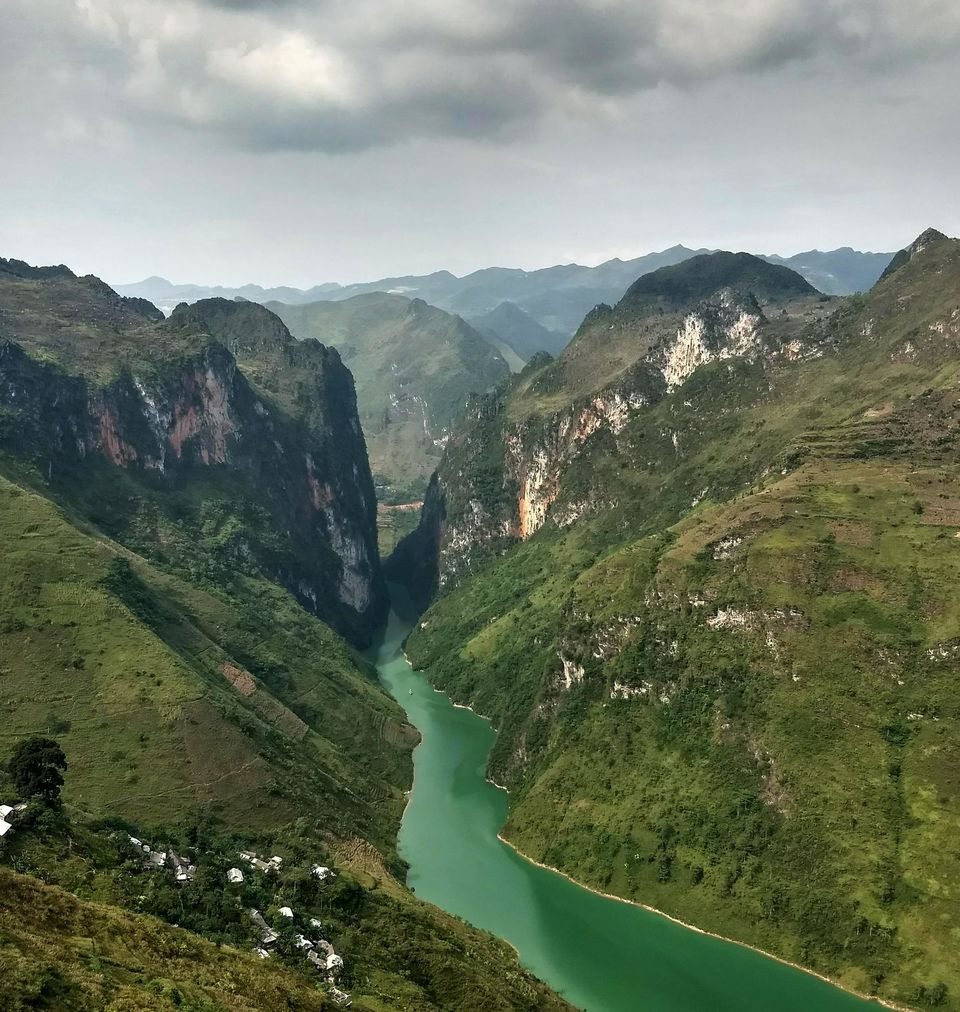 Certain that I'd reached the zenith of Ha Giang's resplendence, I drove down to Bao Lac, a small town part of Cao Bang, the neighbouring district. The Gam River flanked the road for most part of the three-hour drive. Each time I got the urge, I would park my bike by the river and head in for a quick dip. Bao Lac was teeming with activity upon my arrival. But heavy rainfall drove all the locals into their homes in an instant, as if the town was on the verge of an apocalypse.
Torrential downpour set the theme for the final quarter. Only this time, I had a full-body raincoat large enough to cover both the bike and myself. The Gam River kept me company all the way back to Ha Giang. I made a final few pit- stops to savour the gorgeous scenery of the province before this surreal motorbiking trip came to an end.
It's been two months from the date this article was published since I visited Ha Giang district. At the time, the days I spent riding in the hills felt like a solo expedition marked by bouts of boredom and isolation. All I wanted to do was to go back to Hanoi and surround myself with the crowds. Looking back, if I had to pick a stand-out experience from the month I spent in Vietnam, exploring Ha Giang would probably be it. Not knowing what to expect around each curve, admiring cone-shaped hills and driving along a river for hours on end – this is one experience that I wouldn't forget for years to come!
Think we missed out on something? Tell us about it in the comments below. Or write about it here on Tripoto and earn Tripoto Credits!
Watch travel stories come to life with Tripoto on Youtube!