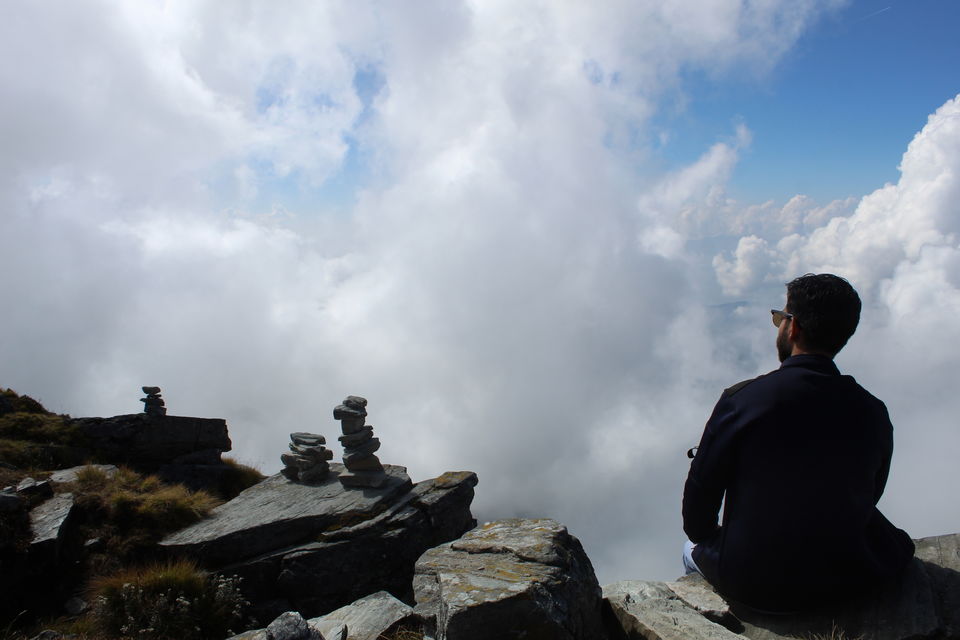 "I haven't been everywhere, but it's on my list"-Susan Sontag
Day 1 was our reporting day in base camp at Sari village in Uttrakhand. For sari village u have to reach Ukhimuth via rudraprayag. You can easily get buses from haridwar to rudraprayag or till ukhimuth (in case you are lucky). The road from haridwar to ukhimuth is uneven given the chardham yatra road are being built but you will get most of the road in good condition. But its a great 7-8 hours of journey giving you goosebumps by looking your bus turning at the edge of the mountains. You can also hire a bike if u want to and also enjoy river rafting or bungy jumping in Rishikesh if you have luxury of time. On 7th of October we reached Sari village (6554 feet) .After documentation we had full day to explore sari village.I met wonderful people of sari village also got to know some of the problems that these guys face everyday still they lived happily after all, isn't that's what we run for.
Next day we were seeing beautiful Chandrashila peak from sari village because it had rained last night so there was hailstone on Chandrashila peak.it was very beautiful and temperature was so freezing that if we put water on our hands we could barely feel our hand. It was acclimatisation day after tasty breakfast we packed lunch and started our 3 km acclimatisation trek.It was very exhausting as most people were not familiar with the type of physical exercise. After reaching the top we could see beautiful Chaukhamba peak partially covered with clouds. Thereafter we had our lunch on mountain top followed by singing performance by our trekking guide.Then before 3pm we descended from the mountains. That day was also the briefing day for us , Mr. Das ( Our Camp Leader) briefed us about the upcoming activities in the coming days. After that we had Dinner and we went to sleep.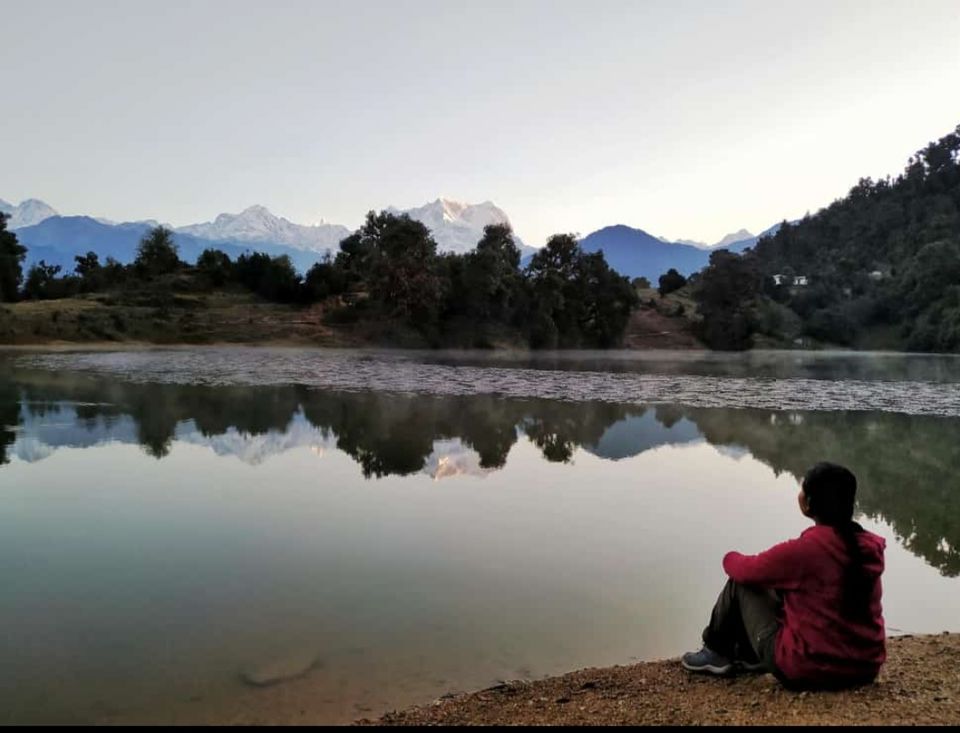 We woke early in the morning as our flag off time was 6:30 Am. After having tea and breakfast we marched towards our first destination Deorital lake. After 3 km of trek we reached deorital lake. If you are able to reach deorital before 11 am you would be really able to see beautiful peaks of Kedarnath,Yamunotri,Gangotri. The beautiful mountain peaks of Kedarnath,Yamunotri,Gangotri are reflected in the waters of beautiful deorital lake which makes the lake a beautiful place to see. After having lunch we had our photo session.At around 04:00 Pm we moved to our camps (200 meters from Deorital Lake). It was raining that night so temperature was dropping sharply,thanks to the good arrangement of YHAI we were in blankets and were warm during the night.

On day 4 we had to trek around 16 km to reach chopta we had to constantly trek for around 08 hours with a short break of around half hour at Rohini Bugyal (Recently Uttrakhand government has prohibited travellers from camping at this site). We trekked through forest.It was very serene and beautiful. We had to take many mini breaks as it was very tiring because of the steep slope that we had to trek.After around 08:30 hrs of Journey we reached at chopta Camp at around 04:00 Pm. We were greeted by an Ex-Army Officer and Territorial army officer Mr. Anirudh Singh at Chopta Camp. Mobile connectivity was very weak there so we have to reach up on the mountains to talk to relatives and friends. In evening Mr. Anirudh told us many great stories of his time in the army. Then after having dinner we went to sleep.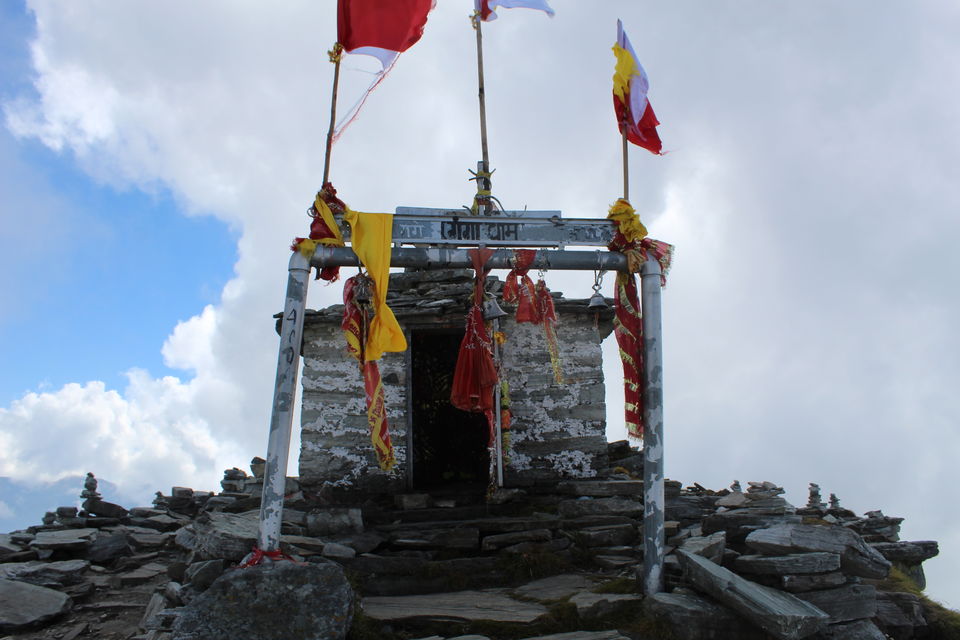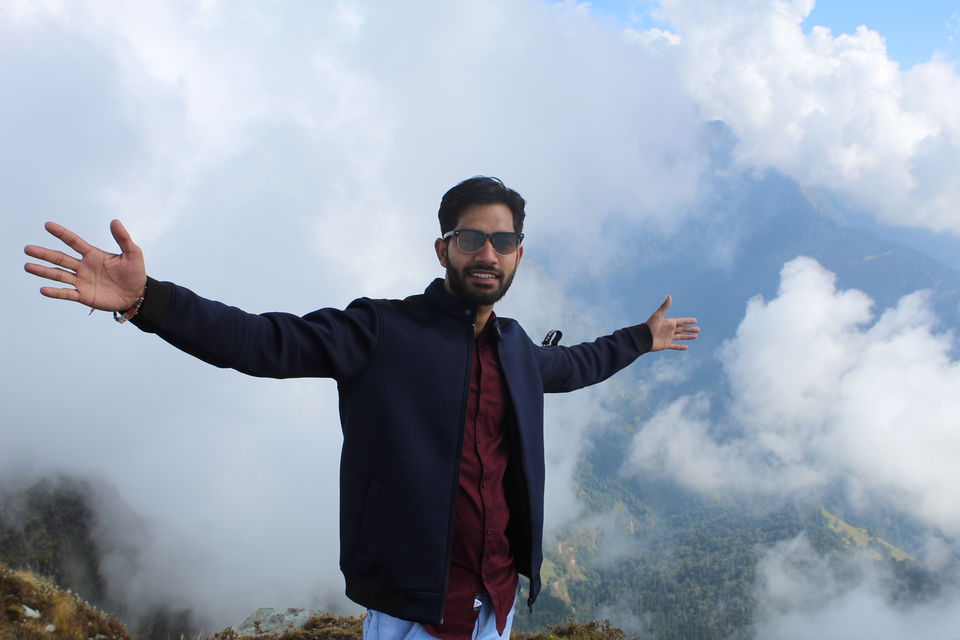 In morning we had to take bath in chilled water ( warm water is also available with rs .50/Bucket if you want to take bathe in Hot water). We started our journey to Tughnath around 06:30 am it was very cold.The Distance of chandrshila from our chopta camp was only 05 kms but that 05 kms was much harder than the 16 km of trek that we did yesterday because till chandrashila it was constant steep and we had to take frequent rest. By this time i have made a lot of friends from different culture and different states so this journey was relatively easier. We reached Tughnath at around 09:00 AM. thereafter we went to Chandrashila peak.The treeline ends even before reaching tughnath so after that there is very little supply of oxygen. We were instructed by Mr. Anirudh in any case of breathlessness we have to stop there so some of the members of group stopped there and waited for us to come back from Chandrshila Peak. Chandrashila Peak is so beautiful that you will serously get lost in the Beauty. From Chandrashila peak you get a view of Nanda Devi Hills (If your are lucky and cloud is not there, therefore it is recommended if you really want to witness beautiful sunrise and nanda devi Hills get there before 06:00am) which are covered with Snow. Then we started descending from Chandrashila Peak at around 12:00 PM and went to Tugnanth Temple.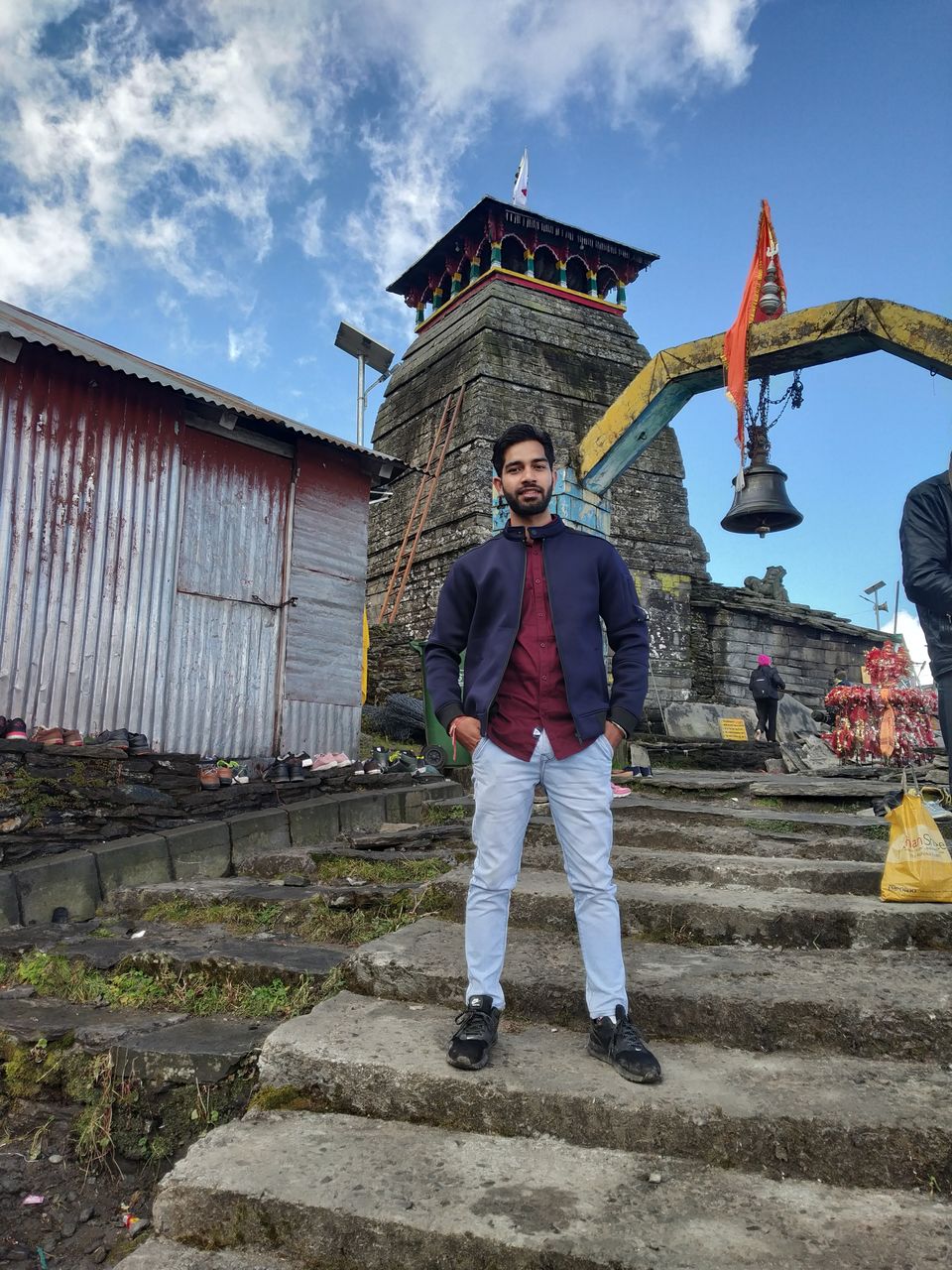 Tughnath temple is very beautiful and is the Worlds Highest Shiva Temple. After that it took us around 02:00 hrs to descend to chopta camp. After tea we were headed to Base camp at Sari Village by Cab which was arranged by YHAI. Had Dinner and went to sleep after filling the feedback form.
Next day everybody started to their home.Haridwar was common point of getting anything to getting to our places. So we booked a bus till haridwar.We reached Haridwar at around 05:00 pm .After that every body went to their destination with a promise that they would be touch.