When we think about the tour to Latin America, there are few names Which comes to mind immediately. Yes, Havana is one of them. In order to take this opportunity, we three friends decided to take a vacation to one of the most popular Latin America's city named "Havana". We took 5 days Sunwing vacations package and travelled from Toronto > Veradero on 27 July 2022.
Havana – right from its name is tinged with ancient colors. The full name of this city in Spanish is La Habana, formerly San Cristóbal de la Habana. Economy of cuba is not very healthy so its not a very expensive country for the tourists.
At the Airport
We landed at Veradero (John G. Gomez) airport. We were the only flight landed at that time. Airport was vacant and we got cleared through the immigration easily after very few being question (total stay, what are you going to do etc). Luggage collection was quick followed by a Machine scan cum check by the detection dogs, which appeared to us their routine process as same procedure was performed to random passengers. We were held for enquiry for another 15 minutes and then finally breathed the fresh air of Cuba.
Airport looked 1960's type airport unlike Pearson Intl Airport of Toronto. It was old building, Least use of technology with limited internet access. A uniformed male from local transportation company staff was waiting for us outside who drove us to hotel 'Be Live Havana Copacabana' (https://www.belivehotels.com/es/hoteles-la-habana/be-live-havana-city-copacabana, about 130 Kms from airport). The hotel is located in the heart of Havana City.
Cuban Currency
To get Cuban Peso in exchange of Canadian Dollars is restricted in Canada. Therefore we carried US$ & Cad$ along to exchange at the airport or in Cuba.
Two Options to exchange money, which are Banks vs. high Street. The exchange difference is huge which is 19 Cup against CAD$ by Banks vs. 60-90 Cup against Cad$ from high street unlicensed money exchangers. US$ is in high demand & can get you 100 to 110 Cup from unlicensed money changers for every 1 US$ and about 25 Cup for each US$ from a Bank. The middle men working with these unlicensed high street money changers will follow you at all times, quietly offering lucrative exchange rates. It's your call as a tourist to follow the one which seems to be more reliable and trustworthy. AVOID handing him over your $$$s unless being taken to a designated shop, where the exchange should occur.
When to visit, Weather of Cuba
Havana has typically two seasons. Rainy season (May-Oct) and Dry season (Nov-Apr). During our 5 days of stay, there were 3 rainy days. The good thing was that rainy day did not spoil the day as it doesn't long last. Havana being a coastal city, is mostly breezy and in the evening, temperature cools down and let you enjoy a good walk on sea shore.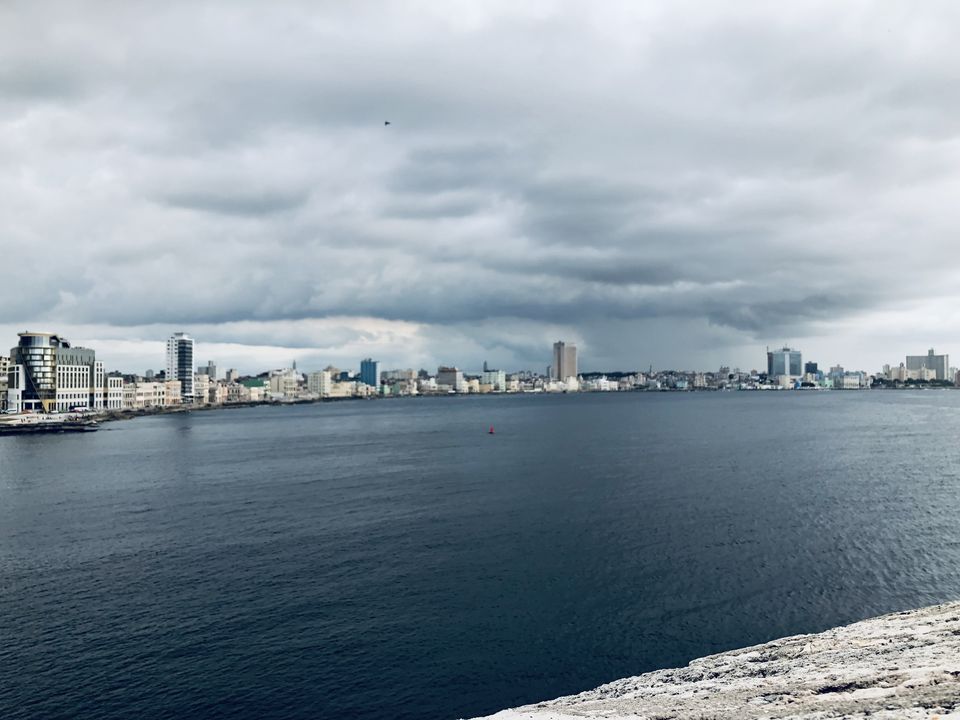 Food
You can find a lot of European/Latin American food chains in Havana but intl. brands like Mcdonalds, KFC, Burger King etc. do not exist in Cuba due to US restrictions. To search a Halal food option is an adventure. We had a good experience at BEIRUT restaurant (Halal Lebanese Food) in Vedado district. We were able to enjoy delicious Halal food there for a total of $30 and the food was enough for 3 of us.
Language Barrier
Official language of the Cuba is Spanish, so knowing few Spanish words or sentences will be more convenient being a tourist. English is the 2nd language in most countries unlike Cuba. Very few people can understand & speak English. Having no basic knowledge of Spanish, being a tourist, communication related to ordering food or to seek guidance to move around in the city gets very difficult.
Internet
In other countries A Tourist can easily find WiFi Hotspots or use portable WiFi device, but WiFi in Cuba is quite expensive and rare. Existence of paid or free WiFi hotspots is close to none. There is ETECSA network who offers prepaid WiFi scratch cards or SIMs but ETECSA has limited branches with very long queues outside their outlets.
Places
We travelled to Havana, Matinsaz and Veradero. Matinsaz is very well planned City, lots of greenery. Administration has the planned city with lots of palm trees and dates trees across road sideways. We observed that, govt. is covering their needs from their own sources. There were lots of oil depots which to reserve the oil needs.

Havana has few major places to visit.
El moro Castle: Elmoro castle is situated in Havana. it's a beautiful and well planned castle build in ancient times. Entry fee was 200 Cuban peso per person. Canon blast event happens on every sunset at De Los Tres just besides El moro castle. There were lots of visitors there to attend this event.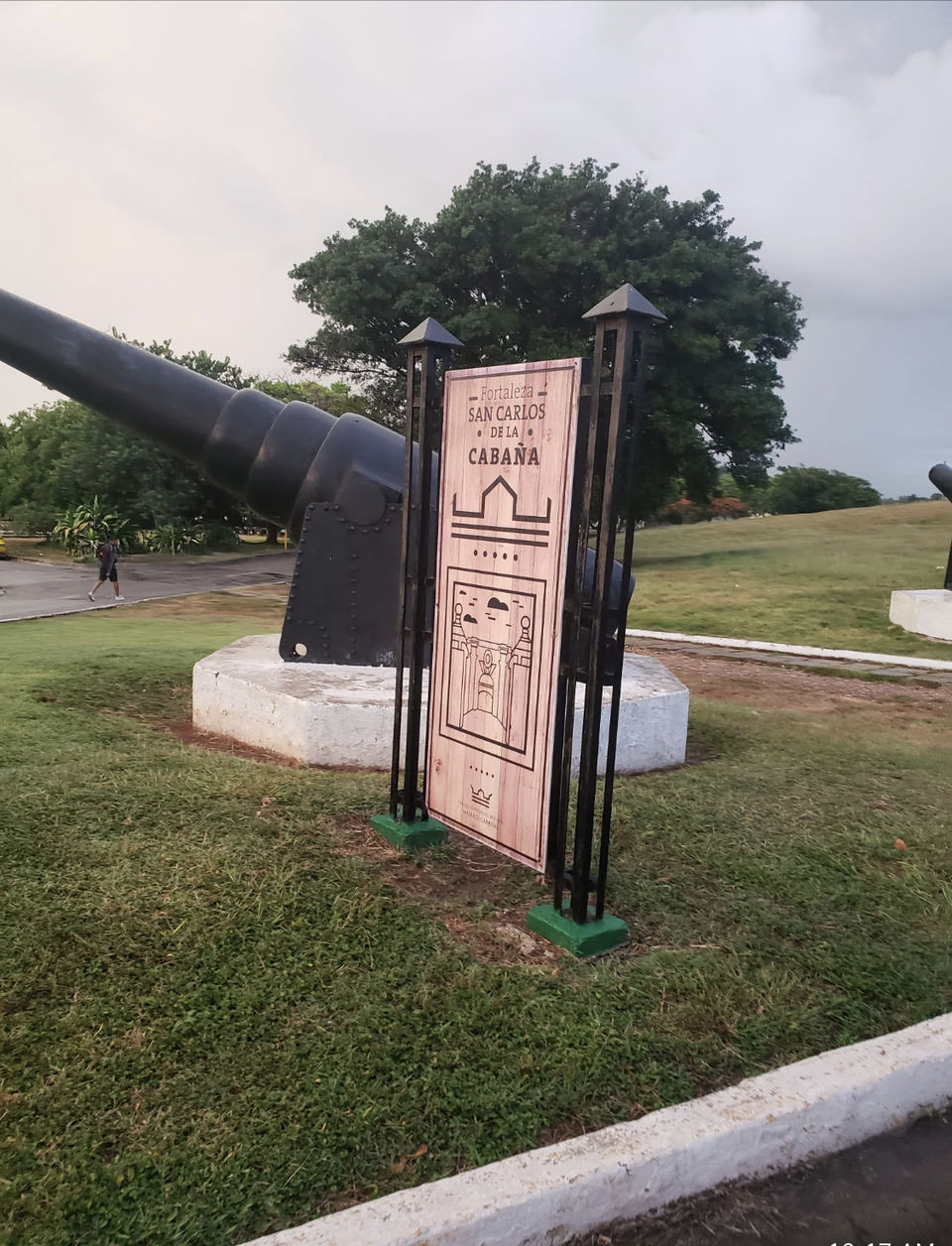 Old Havana: You can join some walking tours to explore Old Havana, including attractions such as the Havana Old Square – home to the city's main Roman Catholic of Havana Cathedral (Catedral de San Cristobal). The Plaza de Armas where there are a lot of street vendors selling coins and souvenirs bearing the picture of Ernesto "Che" Guevara, and the sunny Plaza Vieja. A lot of cigar shops can be found in old Havana on a good price (25 cigars for US$ 150).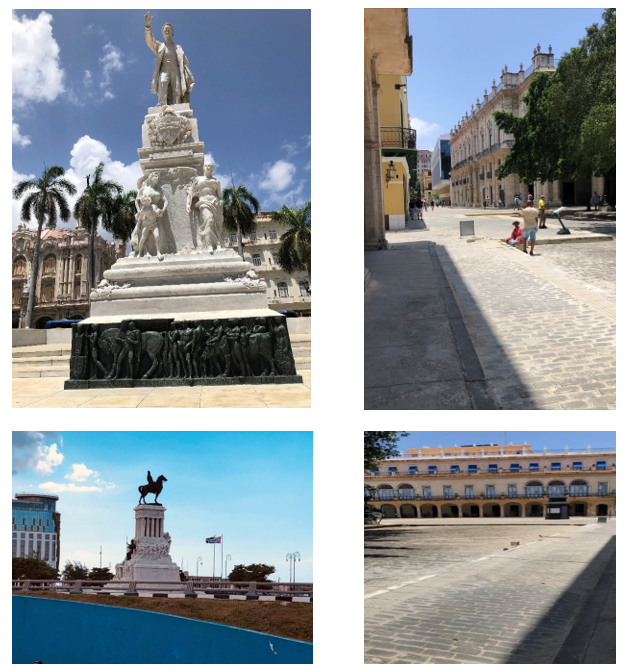 Revolution square is another very good area to visit. Image of Che Guevara on the Ministry of the Interior's building, Plaza de la Revolucion is one of the monuments at the square, is a very good attraction.

Melecon Walk: The Shoe edge here has a stone wall used to prevent waves. It's about 6kms long starting from the old Havana town. It runs through many large squares where performances, festivals and outdoor events are held, and is a favorite daily gathering spot and a promenade of the people of the capital, especially the sunset fall creates a romantic scene, that is why many couples choose this walkway and wall for their dating.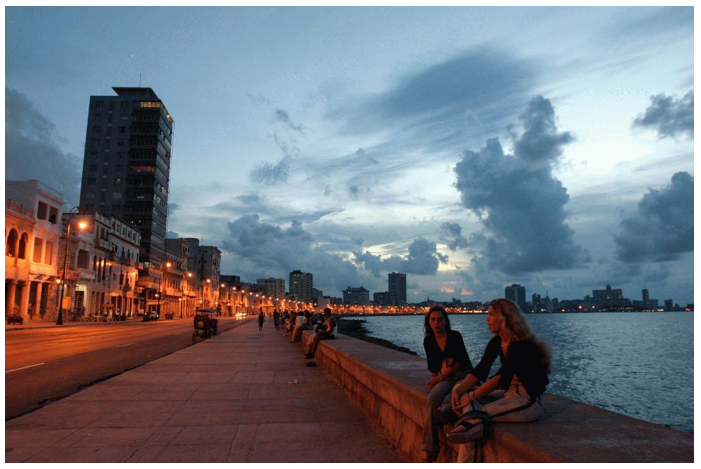 Entertainment & night life
Havana night life is fun and amazing. People walk around Melecon shore. There are lots of dancing/music across the streets at all time.
We went to B2.45 club (named on Javier Sotomayor, who had WR in high jumping). It was little nice club, club entry was 1000 cuban peso per person. Club was packed and there was an event of Cuban music. Usually, in Havana, club starts at 11 PM up till 5 AM. All clubs offer drinks and spots to sit. We didn't get time, otherwise FAC and Tropicana are also very famous in local public.
All hotels of Havana offer access to pool for outsiders with cheap price (500 Cup per person). We saw lots of people came to enjoy the pool at our hotel especially on the weekends.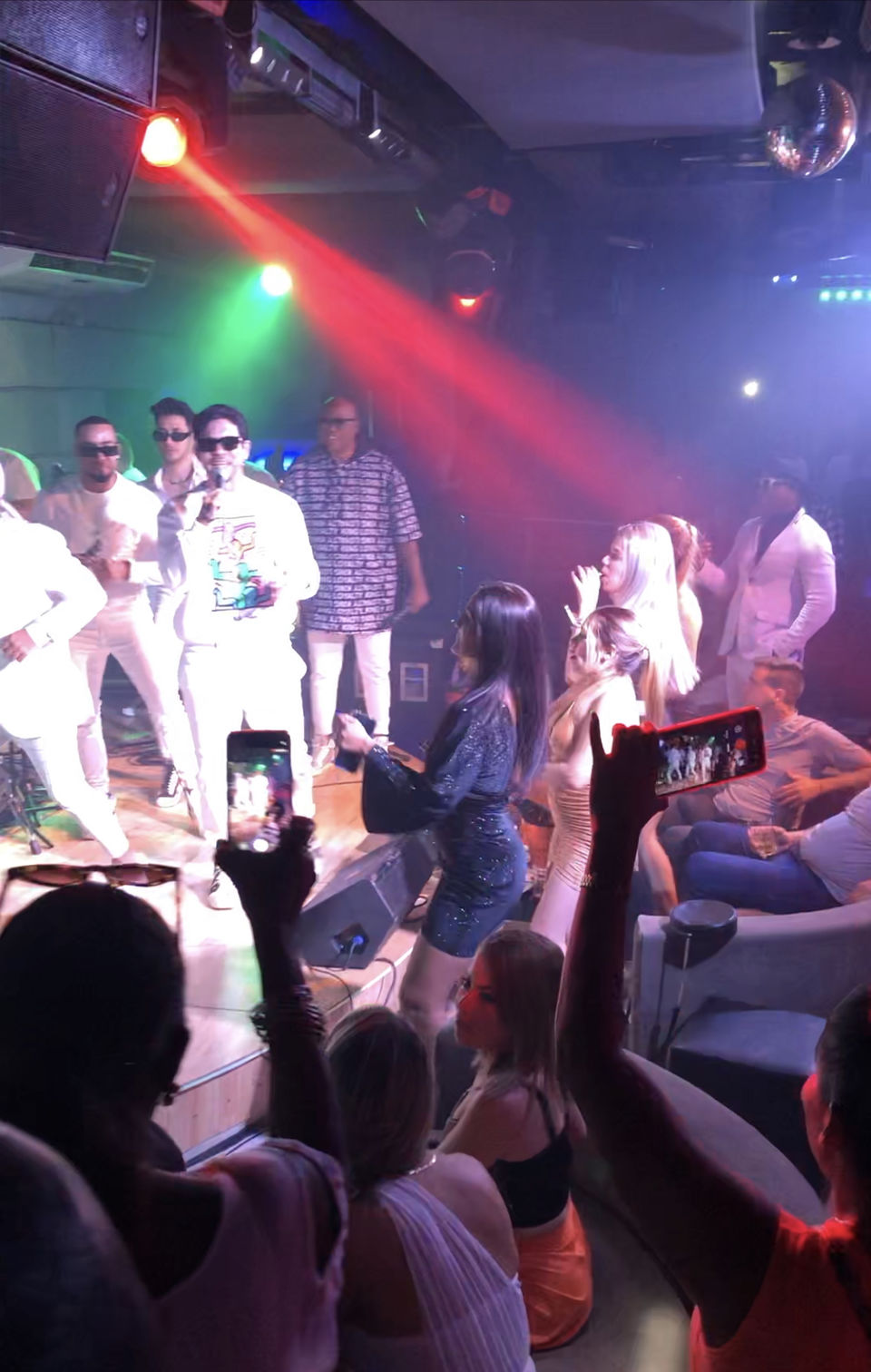 Transportation
In Havana, you can take a taxi if you want to visit places in the city. Local public transport system is not good for visitors. As I mentioned earlier that it is good to possess some knowledge of Spanish to communicate, as most of taxi drivers do not know English. There is also three-wheeled taxi available called Coco Taxi.
You can try that for some fun. Taxis are old, we enjoyed travelling in 1928 model open roof car (that was an amazing experience).
In Havana, there is a sightseeing Hop On Hop Off Habana Bus Tour that runs through the attractions of the city for US$ 10. Good thing about this Bus is that it's available after every 40 minutes. You can drop at any of its designated spot sand take the bus from same spot after 40 minutes. It was an amazing experience as well.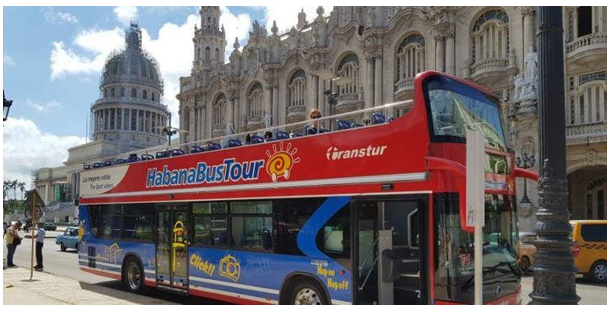 They recently made an underground tunnel which connects Havana with El moro Castle and beyond towards Veradero. Its fun to travel through.
Below is big bridge over 120 M above from the ground. It is one of great attraction to see midway from Havana to Varadero.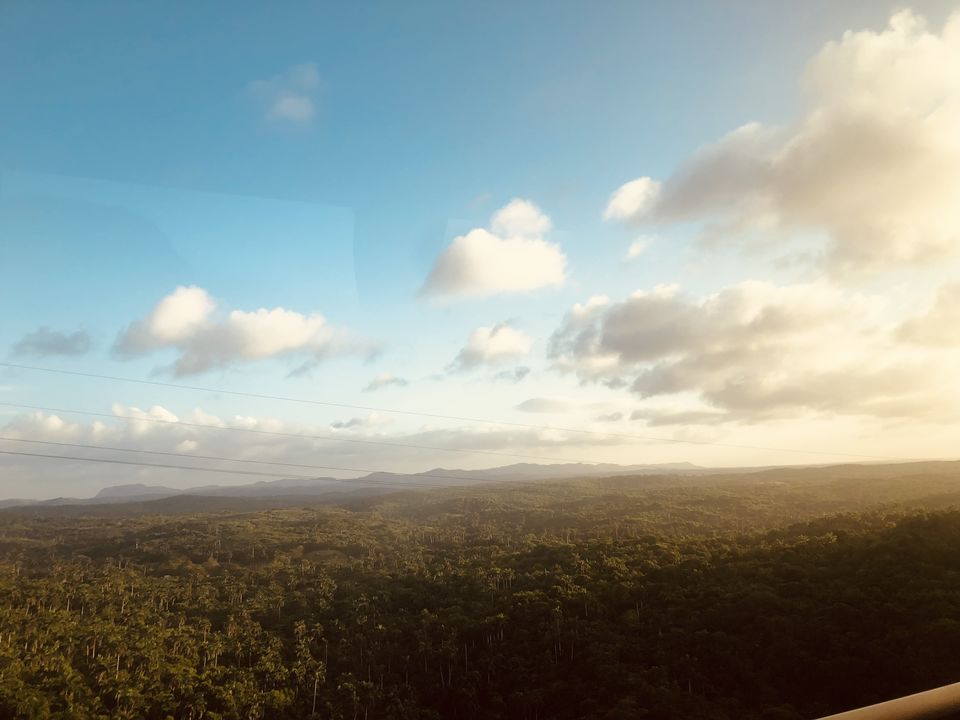 Recommendation
When you will book Cuba package tours (especially for family), they will book 3-4 star hotels for you. But if you traveling alone or adults only, you should choose homestay (CASA). These are very cheap and clean. You can book it through Airbnb or other sources. Best place to find casa is the embassy area near CALLE 60 and 42 in Miramer.
You should try Cuban Cigars, Cuban Coffee, Sea food and Cuban Cheese.
There are not much brands in Havana. Visitors generally buy gifts of shirts with the image of Guvera printed on it.
Cuban Rum, beer and Mojita cocktail are very famous in the country.