In Cuba, when traveling from Havana International Airport to the city of Havana you will see countless paintings and art of the so-called freedom fighter.
But it wasn't in Havana that El Che made its legacy. It was in the city of Santa Clara, in Central Cuba. So it's easy to understand why El Che" Guevara's mausoleum was built here.
Santa Clara is where the Cuban Revolution was made (but not where it started).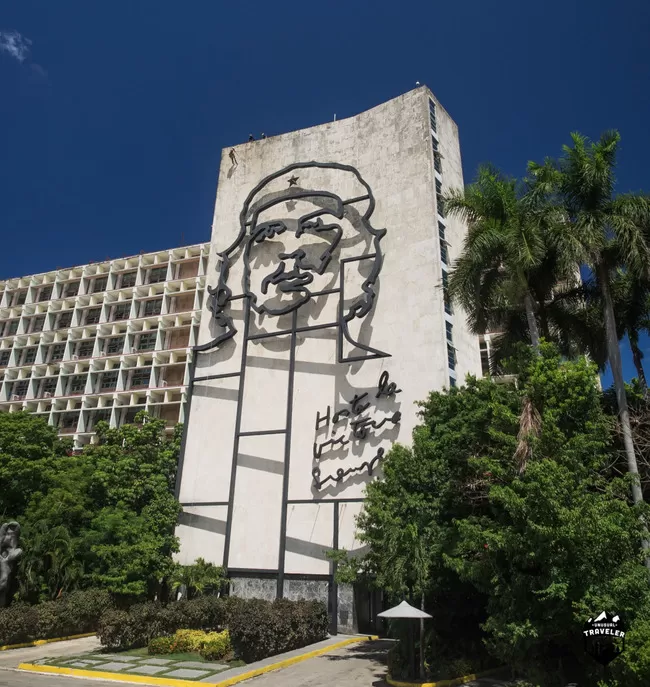 Santa Clara was the place where an epic battle was fought on 29th December of 1959. 18 men under Che's command, armed with rifles, homemade Molotov Cocktails, and a stolen Bulldozer derailed an armored train with 350 soldiers that the current President Fulgencio Batista had sent as reinforcements.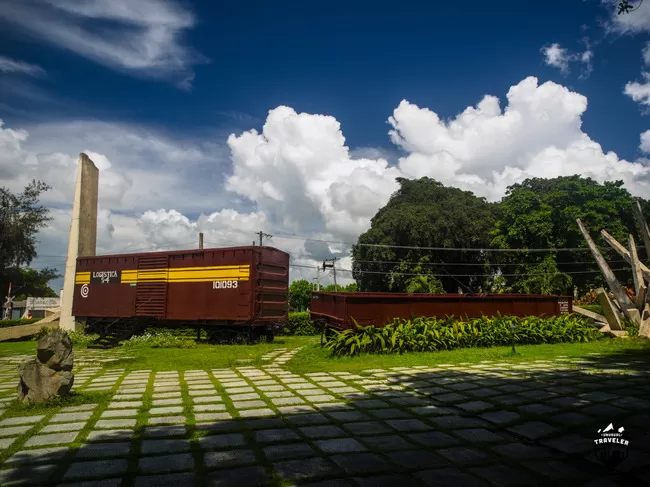 But Che and his men managed to derail and capture all the 350 soldiers on boarding the train, without even firing a single bullet, the train was also transporting a big amount of weapon's that Che and his men would use later in the Revolution.
Booth the Bulldozer and the derailed train is on display these days in a memorial park in Cental Santa Clara.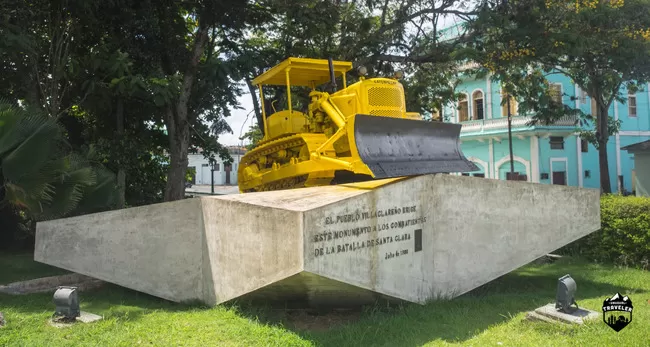 There's a "famous" statue of Che with a kid on his shoulder a few minutes walk from the memorial park, the statue is symbolizing the Che and the future.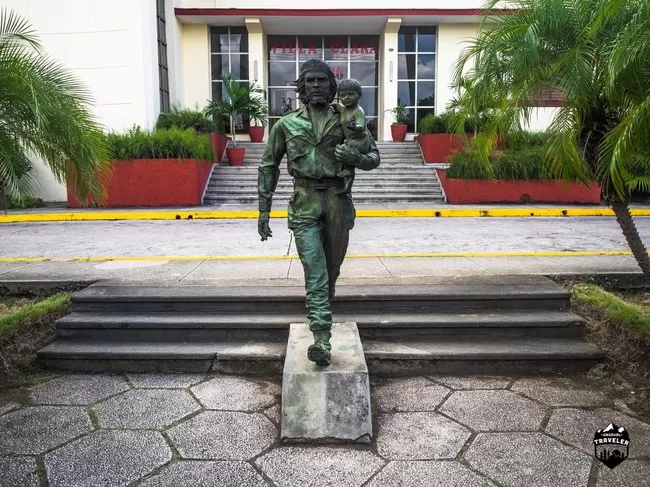 The Mausoleum is located on the western outskirts of the city, it's an easy 30-40 min walk between those two places.
The Che Guevara Mausoleum (Mausoleo Che Guevara) was open in October 1997, 3 decades after his death in Bolivia in 9th October 1967.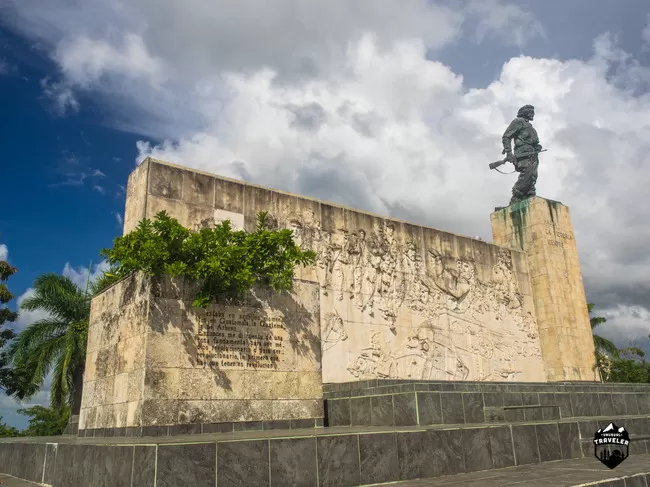 The Mausoleum also holds the remains of 6 of his fellow guerrilla soldiers that were killed together with him in Bolivia. None of the remains is on display. There's an Eternal Flame lit by Fidel Castro in the memory of Che Guevara.
There's also a small museum dedicated to Che's life next to the mausoleum. It holds some of Che's personal artifacts, like the actual camera he used on his South America bike trip, some of his uniforms, a few of his weapons plus a lot more.
There's a STRICT no photo policy inside the mausoleum and museum, you will not be allowed to carry handbags or backpack inside it. Because of the strict no photography rule inside the mausoleum and museum there are not that many photos to share from this place.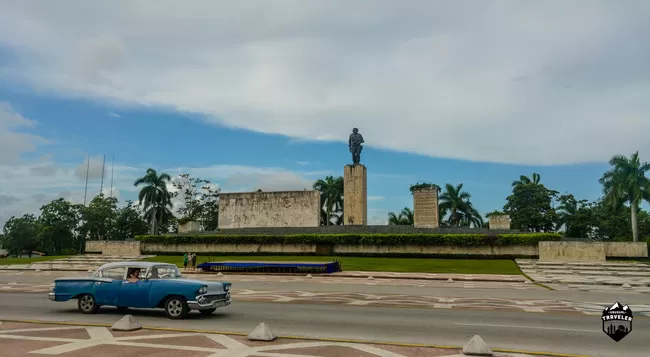 There's a free and safe bag storage just outside the mausoleum compound. There's also a clean free public toilet here.
Americans are, technically at least, not allowed inside the museum and mausoleum, you will be asked about your nationality when entering. Although they don't ask for ID. So if your American you will have to lie and say your from another country. An American couple got refused entrance while I was there.
Booth the Mausoleum and Museum is totally free of charge to enter.
On top of the Mausoleum is the 22ft/6,7m tall bronze statue of Che is referred to as the Ernesto Guevara Sculptural Complex. You will notice there´s a lot of locals hanging out at the big public square in front of the Mausoleum, it´s not Che pilgrims, but local´s hanging out for the WIFI (Not free)
Except for the sites connected to Che, is there not much else to do in Santa Clara to be honest.