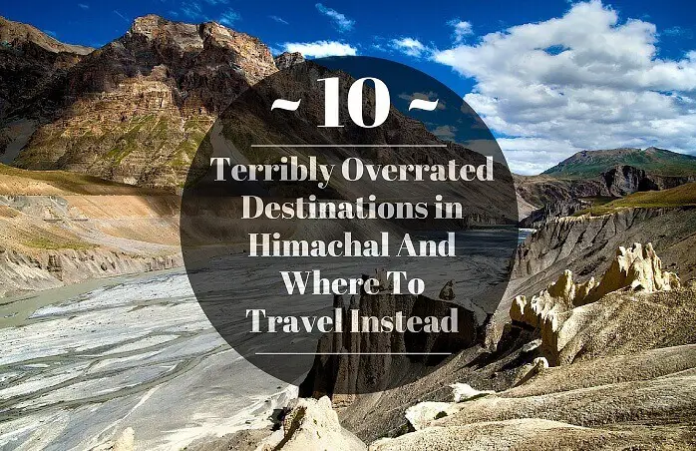 Every nook of Himachal Pradesh is a playground for tourists and adventure travelers alike. Scenic spots in Whether you want to jump off a cliff and fly above vast stretches of green and white, or wish to play with electrifying silver waters, or crave some solace in the snow-clad mountain – Himachal bundles it all.
But with the increasing number of commercialized tourist spots, it is better still to skip some of the overrated destinations in Himachal and travel to the offbeat ones instead.
10 Overrated Destinations In Himachal
Here's a list of the most overrated and populated places in Himachal Pradesh and where you must travel instead this year. Scroll below and take a look!
1. Shoghi Instead Of Shimla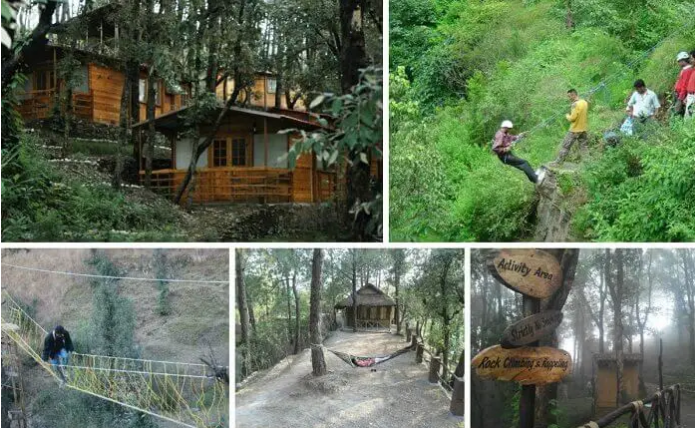 Hill stations have been the traditional answer to a traveler's desire for peace. Offering a backdrop of soaring Himalayas, silver waters of flowing rivers, and the lush green forests, there are some extremely beautiful places to visit in Shimla. But with a large number of tourists flocking in every year, it is hardly a peaceful getaway now. Even the charming Mall Road doesn't offer anything that you would not find in the metros.
Just 13 km off the Shimla – Ambala National Highway, Shoghi welcomes visitors with its green hues on hill slopes, silvery brooks, and rows of pine trees. For adventure seekers, Shoghi offers rappelling, rock climbing, valley crossing, and commando rope walking. Forest hikes, night treks, and bonfires can also be arranged. The pristine hill station, thanks to the very few tourists, makes a perfect peaceful getaway.
2. Narkanda Instead Of Kufri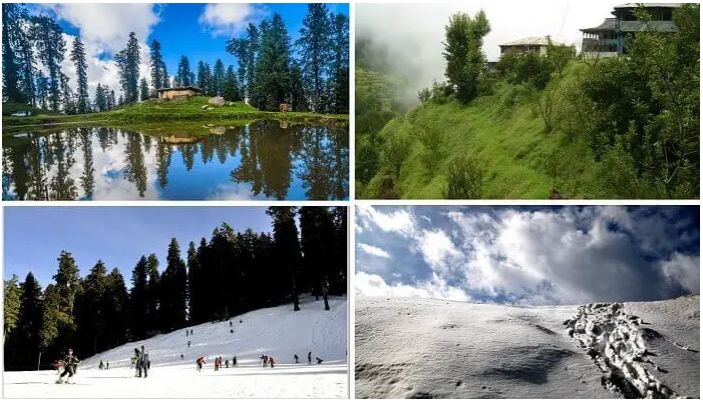 Many of you would argue that anyone and everyone visiting Shimla would also visit Kufri. But the charming little hill station is popular as a stand-alone tourist place, thanks to its winter sport activities. Hiking and trekking trails, skiing and tobogganing, Indira Tourist Park, Chini Bungalow, and Fun World Amusement Park are some of the most popular winter activities here. Their excessive popularity has been a blow to the snow clad tranquility of the hill station, despite its pleasant climate and picturesque scenery.
65 km from Shimla, Narkanda is ideal for those wanting to spend time in solitude among the Shivalik ranges. Hiking up to the snow-clad ranges and apple orchards and the ski courses are must-try activities in Narkanda. Himachal Pradesh Tourism Development Corporation regularly conducts ski courses here, but still Narkanda is not so crowded. It is one of the few gems in Himachal that offer peace and tranquility in midst of breathtaking views and plethora of adventure activities.
3. Barot Instead Of Chail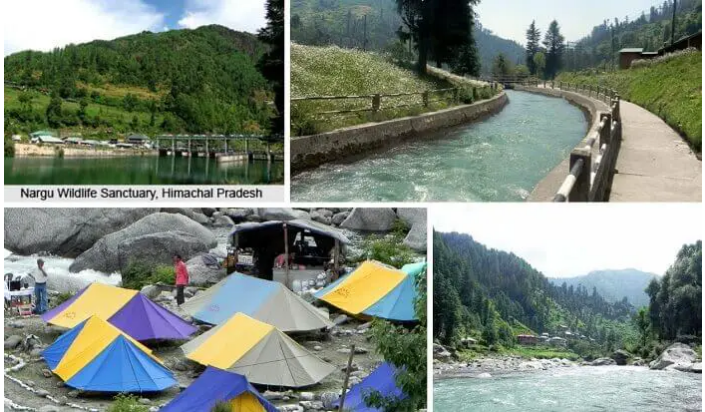 Chail is a hill station in Himachal, popular for its architecture, sanctuary, military school, and the highest cricket ground in the world. But most of the tourism in Chail is because of the trekking and camping facilities on the banks of the Gaura river.
Barot is a village on the foothills of Himalayas, on the banks of the Uhl river. The surrounding evergreen deodar forests, Dev Pashakot temple, Nargu Wildlife Sanctuary, and the numerous activities, such as angling, trekking, and camping, are what make this offbeat destination in Himachal Pradesh a wonderful picnic spot.
4. Bir Billing Instead Of Manali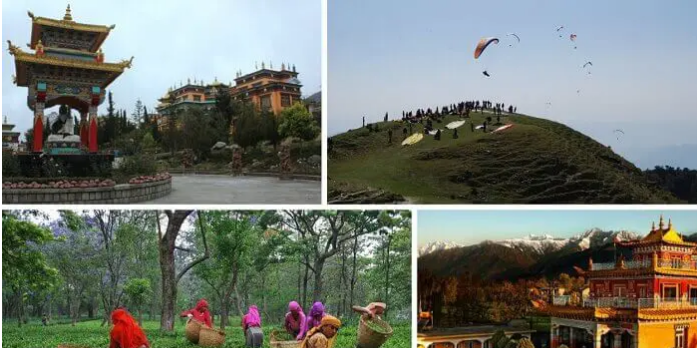 Manali is a popular tourist destination in Himachal and has a lot to offer – from the Buddhist monastery and famous Hindu temples to adventure activities in Rohtang and Solang. Some good tour guides might even take you to Gulaba or Kothi for paragliding, instead of the conventional Solang Valley. But, large number of tourists, high taxi rates, slow moving traffic through the main city, and the commercialization of the entire district has adversely affected the rich experience that tourists seek.
Only a few kilometers from Kangra, an eco-tourism spot – Bir Billing is the center of one of the best paragliding and hang gliding in India. It even played host to the Paragliding World Cup in October 2015. Besides, it has the perfect vibe for those looking for a spiritual and meditative environment. Other attractions include the Deer Park Institute, Bir Tea Factory, and the Chokling Gompa Monastery.
5. Chanshal Pass Instead Of Rohtang Pass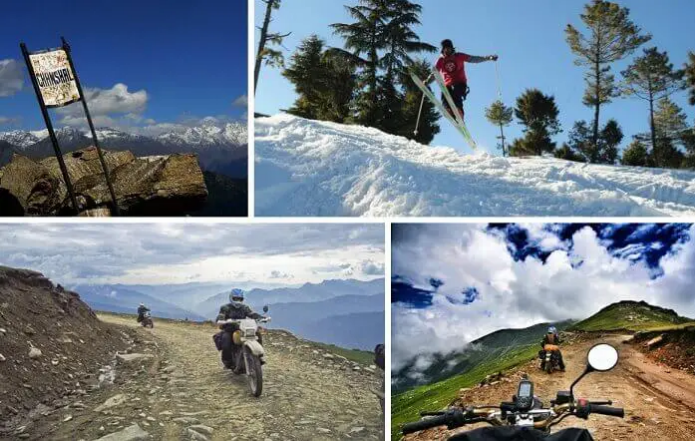 Rohtang Pass is located 51 km from Manali in the Kullu Valley. At an elevation of 13,050 feet, the pass was called the pile of corpses due to the death of numerous people trying to cross the pass. Today, this picturesque destination has become the hub of tourists who seek adventure activities, especially winter sports such as snow-sledging, tobogganing, skiing, and even trekking. But enjoying these activities often becomes a difficult job, with several other tourists trying the same. Also, if you have already ticked it off your list, we have another option for you.
Chanshal Pass sits atop the 4,520 meters high Chanshal Peak in the Shimla district of Himachal. The virgin pass is an amazing destination for bike treks and jeep rides. Though it remains open from May to October only, the snow covered hill in the remaining months has high potential as a destination for winter sports and winter treks. The presence of the many ski slopes makes it an ideal destination for skiing.
6. Vashisht Instead Of Manikaran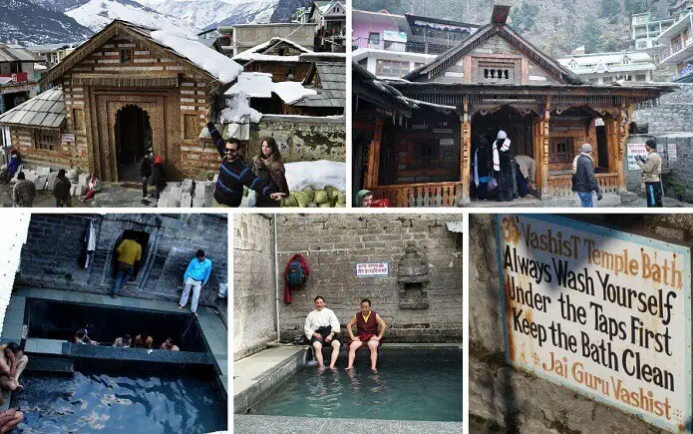 A pilgrimage center for Hindus and Sikhs, Manikaran is most popular for its hot springs. With religious tourists pouring-in in large numbers, it has become quite crowded. Another problem with Manikaran is that it is located 90 km from Manali.
Vashisht, on the other hand, is only 6 km from Manali. In addition to the natural hot water springs, Himachal Pradesh Tourism Development Corporation has also built Turkish type baths that draw hot water from the natural springs through pipes.
7. Chalal Instead Of Kasol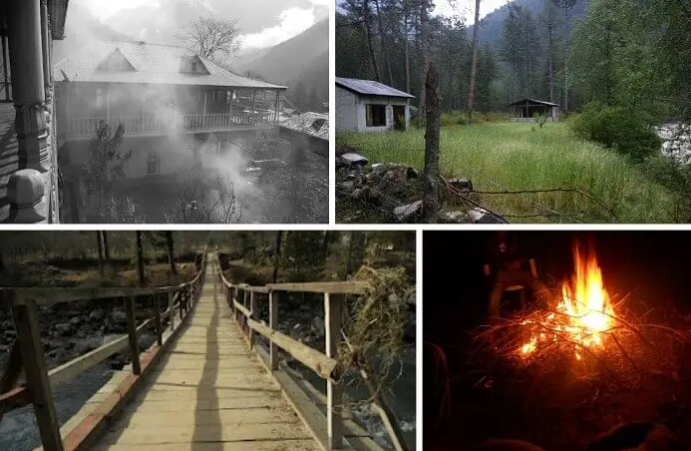 Look up any Kasol guide and it will tell you that this small village, surrounded by a forested valley, is full of bars, bakeries, and cheap guest houses. But these are not deserted. They are overcrowded. If you are looking for a solo outing or an outing with your wolf gang, Kasol maybe your ideal destination. But it is a definite no for family outings. Also, the much-needed solitude is available only in nearby villages and not the main hub.
A mere 20 minutes' walk from Kasol will take you to the serene and relatively secluded village of Chalal. Native families happily take guests and provide night stay facilities. There are some guest houses as well. Chalal is everything you dreamt of while planning Kasol, sans the hippie crowd. And gladly, it is as close to the base of the famous Kheerganga trek as Kasol.
8. Salogra Instead Of Solan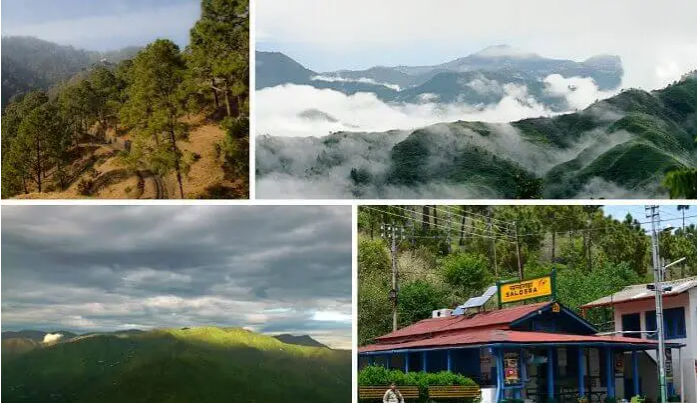 Besides the district, there is a small city too, that goes by the name Solan. It is popularly known as the Mushroom City of India and the City of Red Gold for its vast mushroom and tomato farming. But in the past decade or so, commercialization has gripped the city majorly. The steady rise in the number of tourists comes with a lot of pros, but some cons come along too. The traffic on the streets is slow and the overcrowded restaurants and cafes are a big let-down.
No, you will not have much to do. But vast stretches of scenic greenery, picturesque villages, and magnificent hills surrounding you are mesmerizing to the hilt. A subtle trek through the snow-clad pine and deodar forests and the Barog Temple is an added attraction of the city, at just 5 km. Little native population and far-less tourists (than Solan) ensure a serene and beautiful holiday for couples, families, and solo travelers.
9. Spiti Valley Instead Of Dharamsala And McLeod Ganj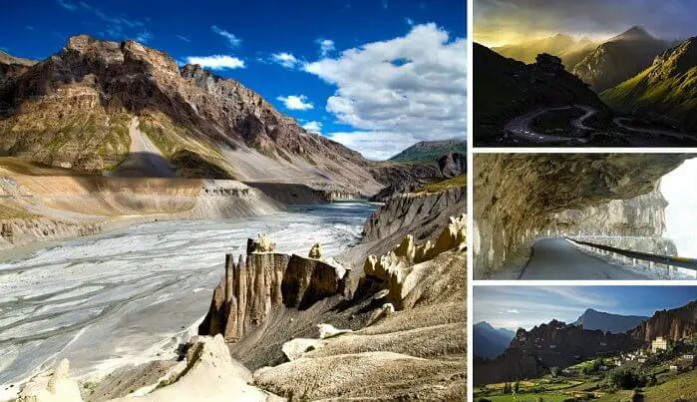 The residence of His Holiness the 14th Dalai Lama, Dharamsala and McLeod Ganj are popular tourist attractions and hippie places in Himachal. A religious dwelling for the Buddhist pilgrims, the city of Dharamsala is enclosed by beautiful stretches of the dense Deodar forests. Flocking Indian tourists and long-staying Israeli tourists, make these spiritual destinations crowded and unfit for families.
The Spiti Little Tibet Valley is a beautiful alternative to Dharamshala and McLeod Ganj. Surrounded by stunning mountains and glaciers, it offers a quaint stay at peaceful monasteries and lovely villages of Spiti. Trekking and jeep safaris through the trails, the Bara-Shigri glacier, the Ki and Tabo Monasteries ensure enough action on the trip. Lahaul and Spiti together are also a great trip to plan.
10. Palampur Instead Of Dalhousie And Khajjiar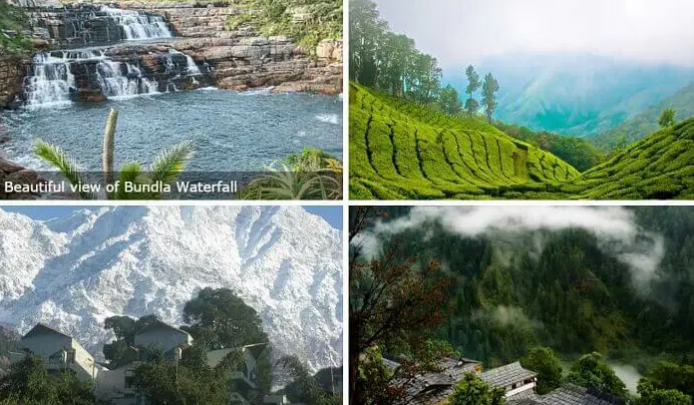 Dalhousie is a quaint hill station in Himachal Pradesh, established in the mid-19th century by the British Empire as a summer retreat for the bureaucrats and troops. Bakrota Hills, Kalatop Forest, Gandhi Chowk, and the Dainkund Peak have been major attractions that have made Dalhousie an overcrowded destination. Even the hyped Khajjiar Mini Switzerland Valley has been commercialized and exploited as a tourist destination.
Palampur is a green hill station in the Kangra district of Himachal Pradesh, surrounded by tea gardens and pine forests. Its mild climate, proximity to the Dhauladhar Mountains, and the numerous flowing streams provide for a great getaway from the hustle-bustle of the city life. The Devi Latti Jakhni temple, Bundla falls, Old Vindhyavasini temple, Mata Bandla Devi's temple, and the country's first bamboo temple are other attractions that will make your trip to the tea capital of north India an amazing one.