DAY-1, Manali (देव भूमि)
"The way up to the top of the mountain is always longer than you think. Don't fool yourself, the moment will arrive when what seemed so near is still very far." Paulo Coelho
whenever we hear "Yeh jawani hai diwani" obviously the first place will come in your mind is MANALI and thing is LUGDI, yes it's Fun Fact.
this is my first time in manali, as for the first time i didn't want to take any kind risk so i booked hotel (the biggest mistake i did). Anyways this is balcony view, most mesmerizing view.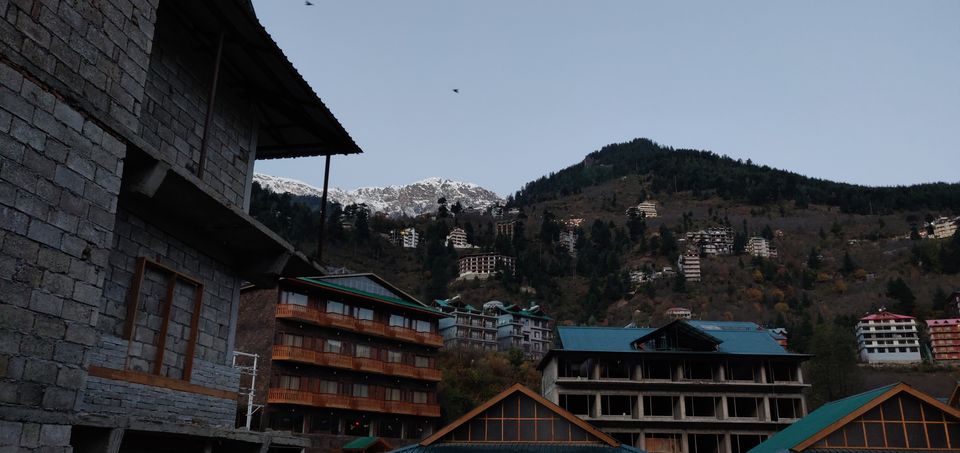 Day 2, Manali (Mall Road)
One of the famous place and street in manali, you will find many type of shops, varieties of local stuffs like their momos are famous specially with chili chutney. Lined with multiple hotels, restaurants and bars, this busy commercial centre also houses numerous shops and emporiums. From kullu and Kashmiri shawls, rugs, woollen caps, jewellery, to wooden furniture and books, the Mall Road has something for everyone. It also includes smaller shopping zones such as Hong Kong Market, Thai Market, Dragon Shopping Complex, Lama Underground, Shangri La Shopping Complex, New NAC market and Snow Lion Underground Market. Famous places in manali like Hidimba temple, Vashisht temple, manali club house near the mall road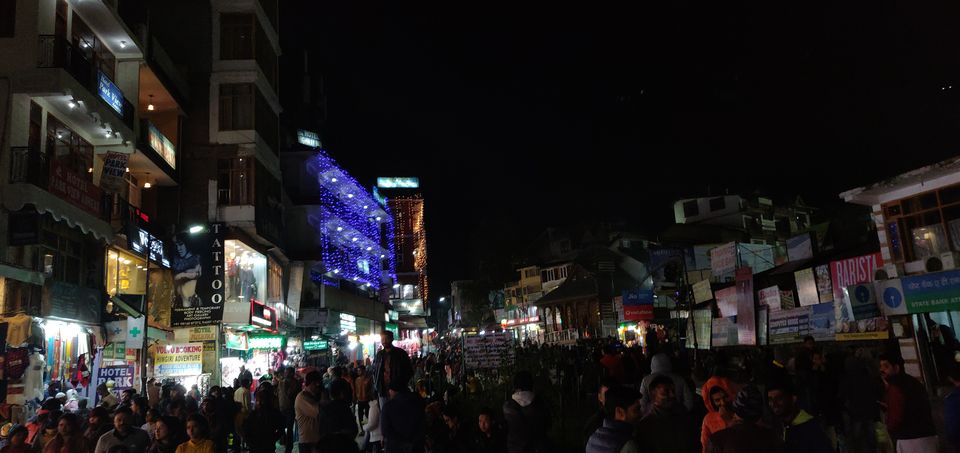 One of the famous place and street in manali, you will find many type of shops, varieties of local stuffs like their momos are famous specially with chili chutney. Lined with multiple hotels, restaurants and bars, this busy commercial centre also houses numerous shops and emporiums. From kullu and Kashmiri shawls, rugs, woollen caps, jewellery, to wooden furniture and books, the Mall Road has something for everyone. It also includes smaller shopping zones such as Hong Kong Market, Thai Market, Dragon Shopping Complex, Lama Underground, Shangri La Shopping Complex, New NAC market and Snow Lion Underground Market. Famous places in manali like Hidimba temple, Vashisht temple, manali club house near the mall road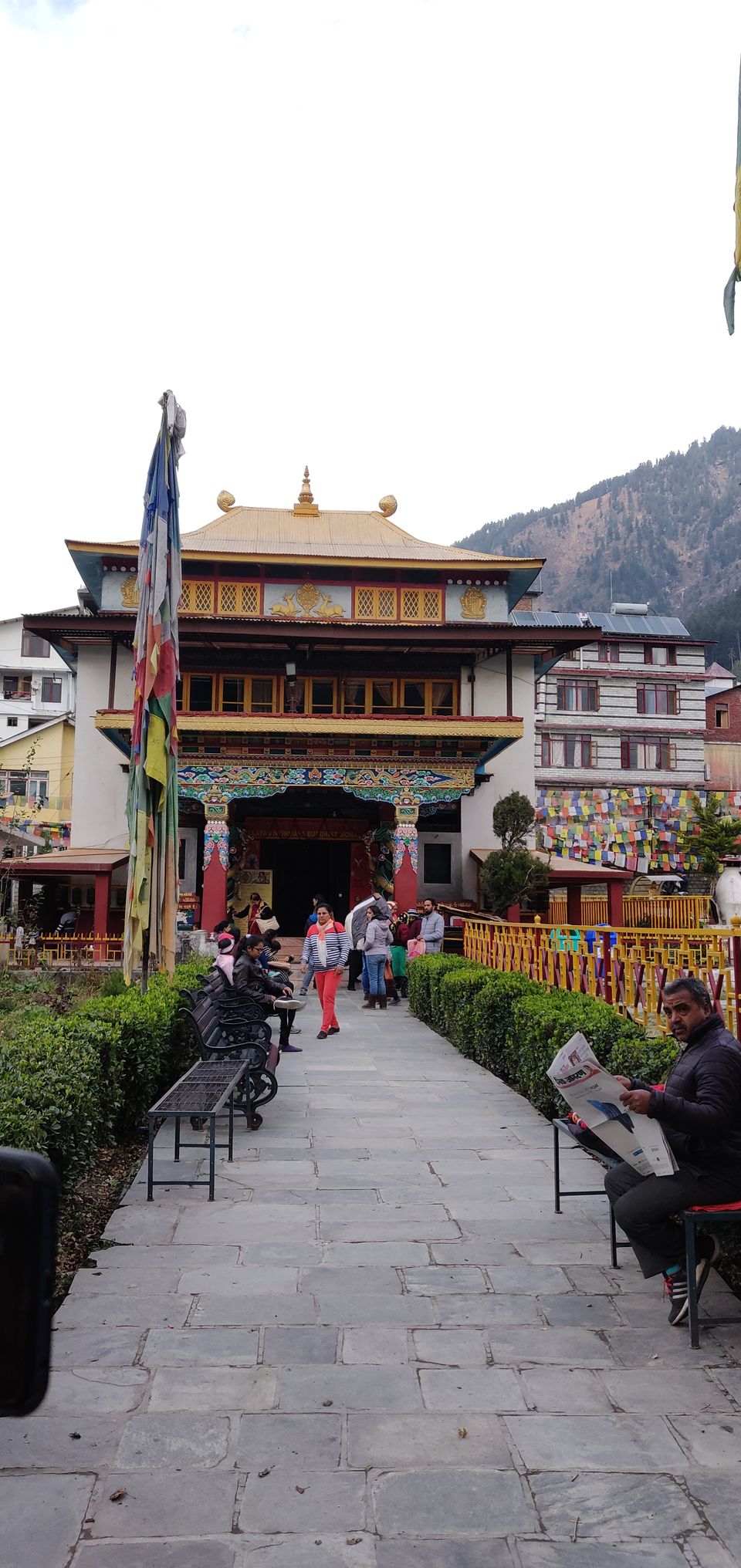 Day-3, Manali
Morning in gulaba:
Being a gujju guy we spend lot of money on holidays and in Manali for SNOW yes for snow, we were travelling through mandi and my mother saw hill's top full of snow and she told me PAISA WASUL TRIP, I know it sounds crazy but yes it is. After a very hectic day at mall road bunch of cigarettes and lugdi made my night awesome. Next morning we left for 'gulaba'. What a place it was , I was so into it. I was like whoa I'm in Heaven, there are many road side vendors who provide snow suits and boots on rental. They have certain shop number I guess till 1500, yes these many shops are there who provide these suit facilities. In fact they are so polite to customers. Do wear goggles , it's Raw snow , it may harm your eyes.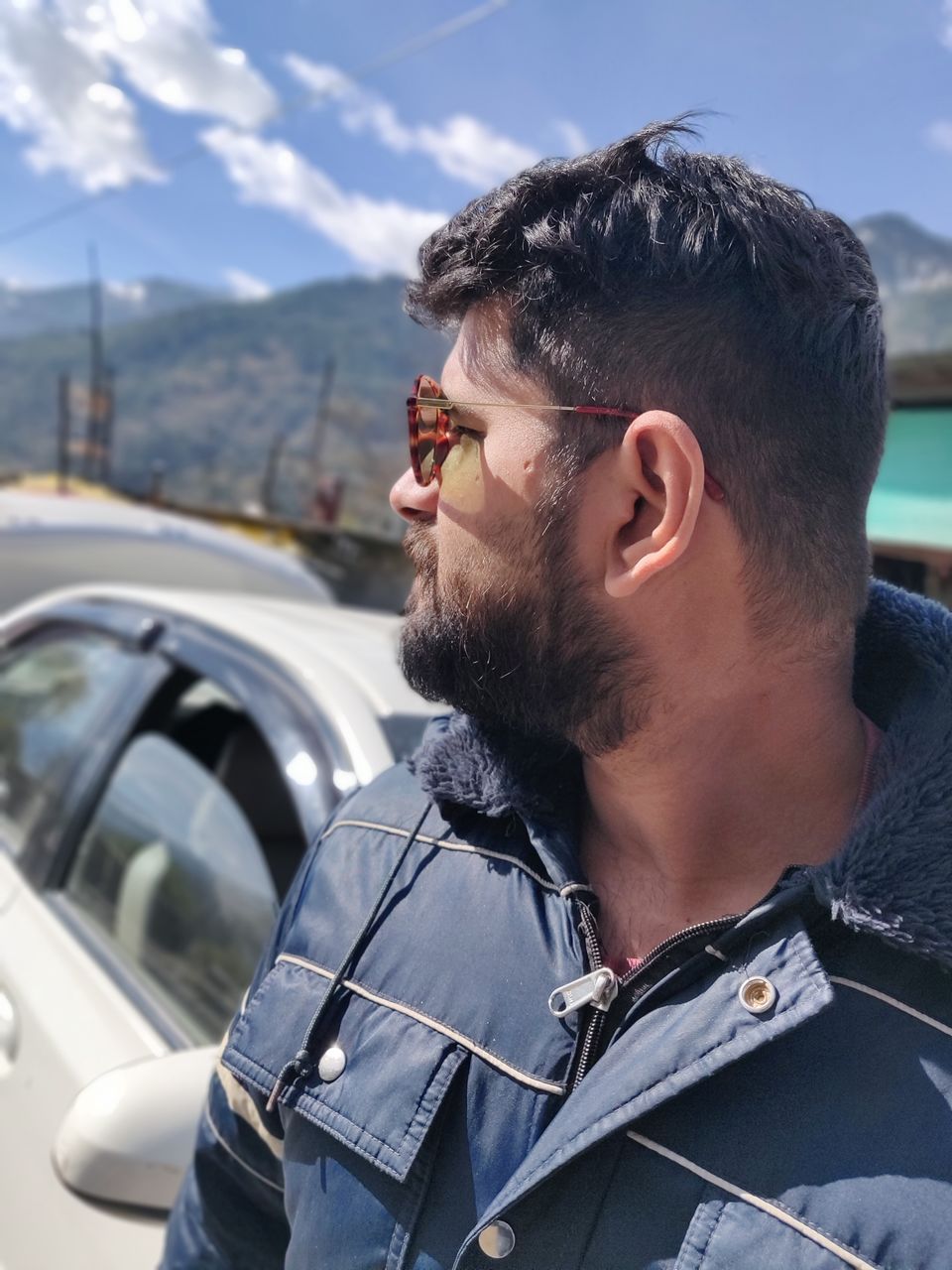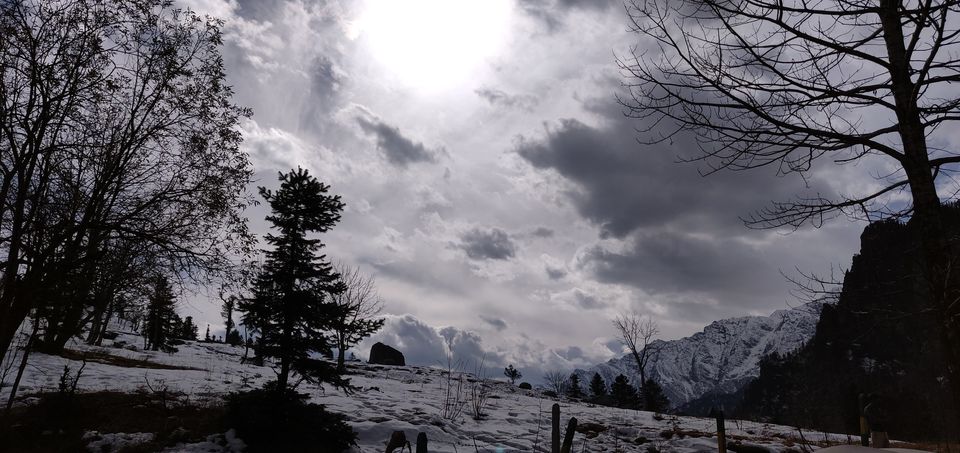 Noon In Rohtang pass:
Adventurers and biking enthusiasts reach here braving slippery roads, their dangerous curves, and sometimes extremely rough weather. The reward for this effort is being greeted by snow-capped mountains, breathing in fresh mountain air, and experiencing the thrill of a challenging journey. Besides, Rohtang Pass serves as the gateway to Pangi and Leh valley. Enchanting sights of glaciers, snow-covered peaks, glaciers, and rivers continue to amaze nature lovers as they ride the bottle-necked roads which are unforgiving and don't entertain novice drivers.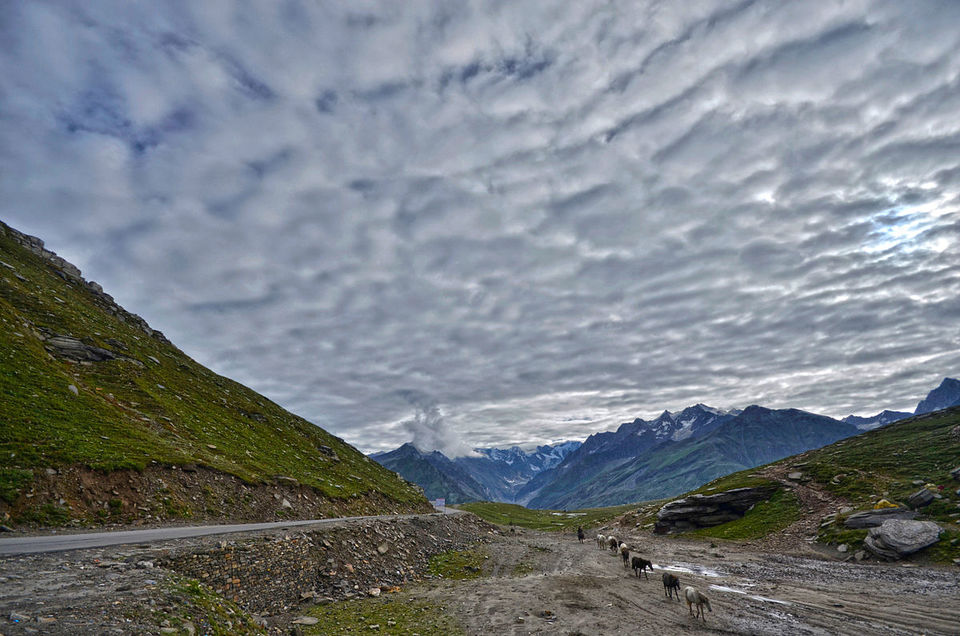 Night In Hotel Room: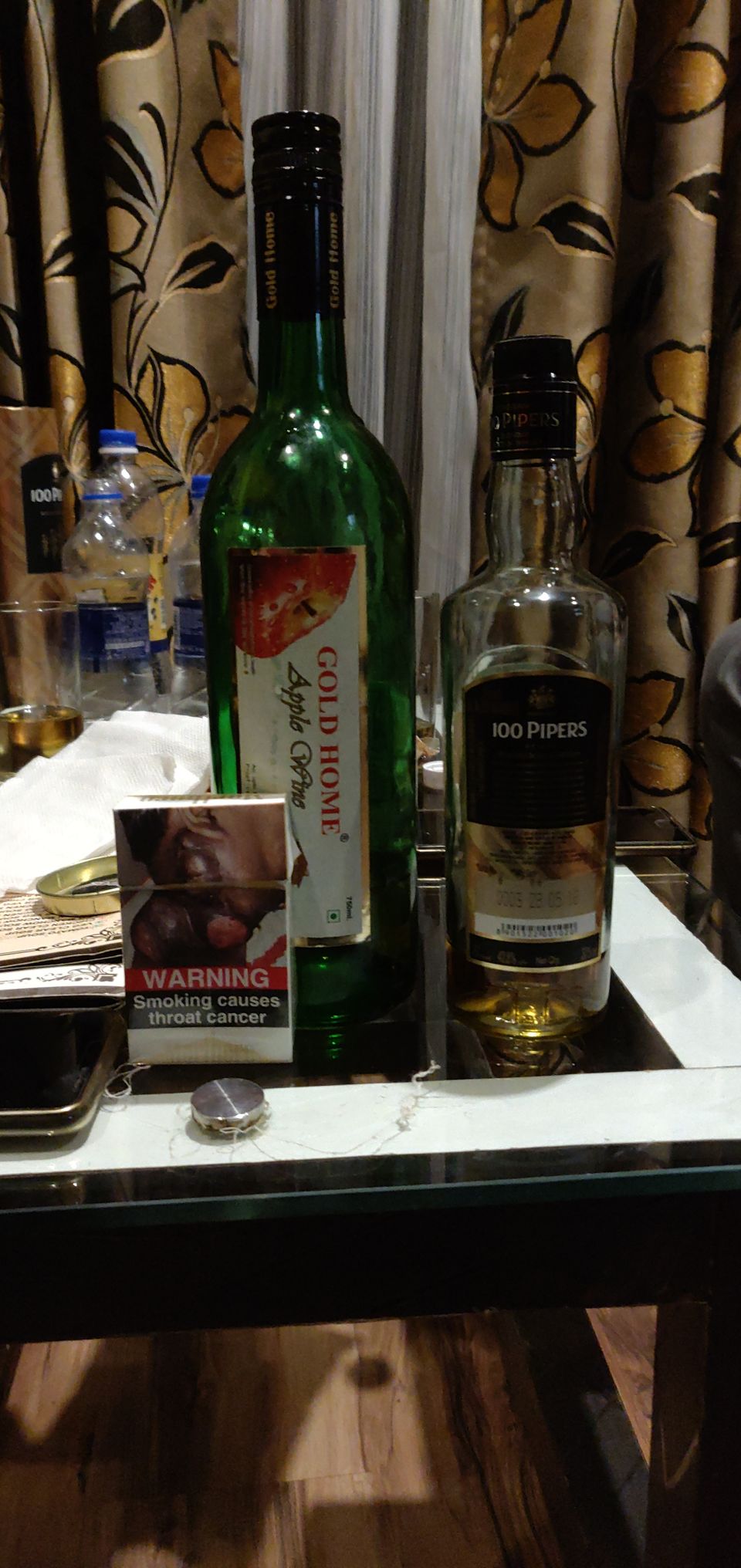 Day-4, Manali
I am a foodie before traveller and being a foodie I am always looking for good and delicious food. Whether it is street food or great café. So during photo walk I found 'CORNER HOUSE'
Corner house, Mall road,
I will not say best, but cozy and peaceful café it is literally. Staff was so friendly and cooperating, and even more it is pocket friendly. I had hot chocolate and the 2nd best hot chocolate, I had after lavazaa's.
Johnson's café, Mall road,
After that I walked through Hidimba devi temple, on the way I found Johnson's café & bar. Personally I am Sausage fan and with double shot espresso. I ordered it and I found it so beautifully managed and grilled sausages, not so chewy nor oily. But the thing I found there was, snooker table and open garden restaurant and bamn! I liked that very much, (If you want lavish stay, you can book your room there too).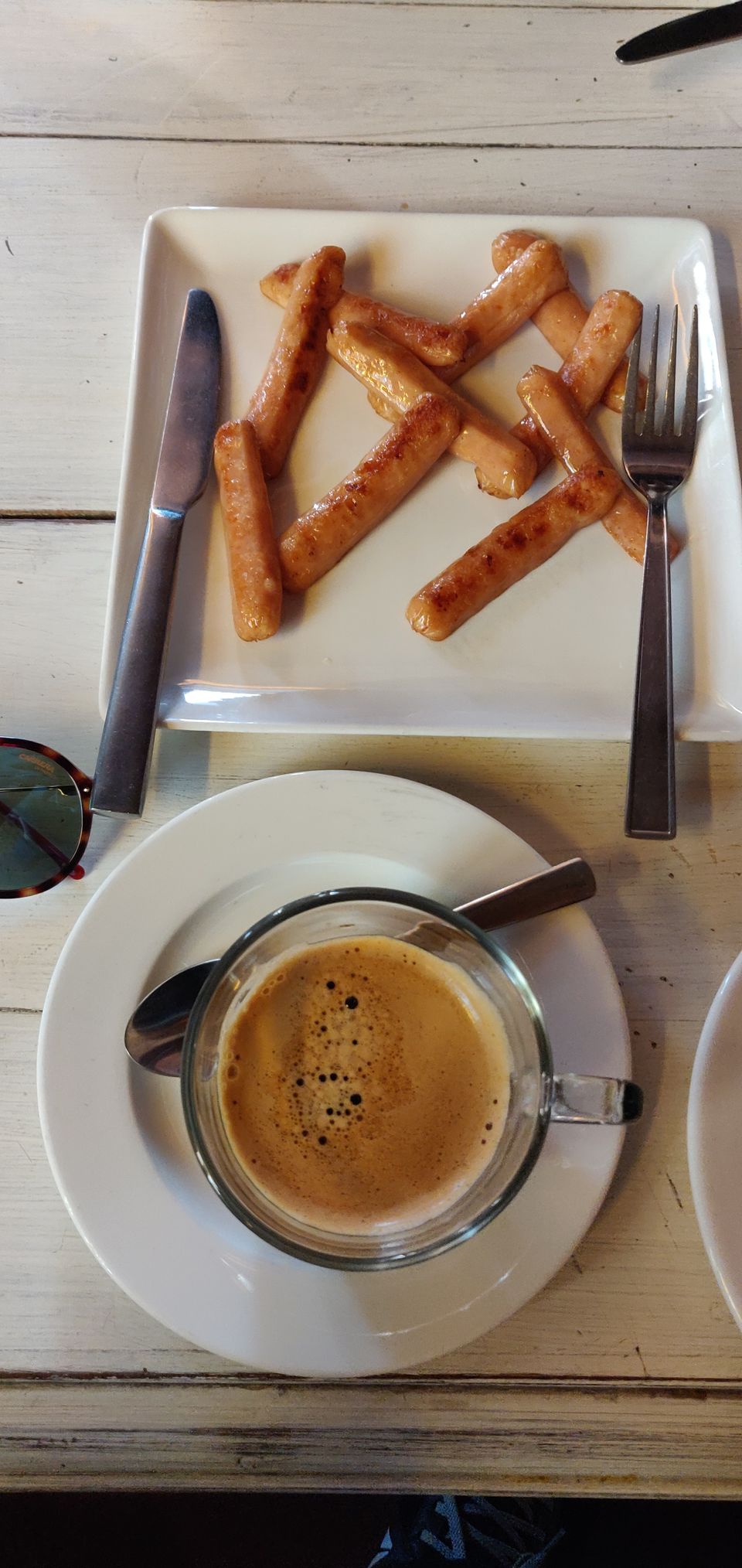 Café 1947,manali
So after Adoration of Hidimba devi, we walked through old manali. And when we traversed the bridge over, we found Café 1947, AND YES THIS IS COOLEST CAFÉ IN MANALI. Near river and the best thing bacon burger and pizza with breeze. That's all what we want from Life? Isn't it?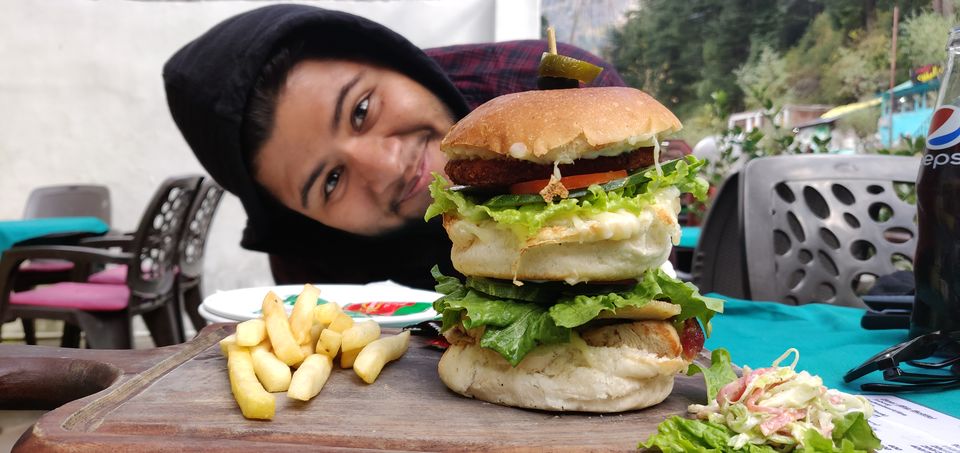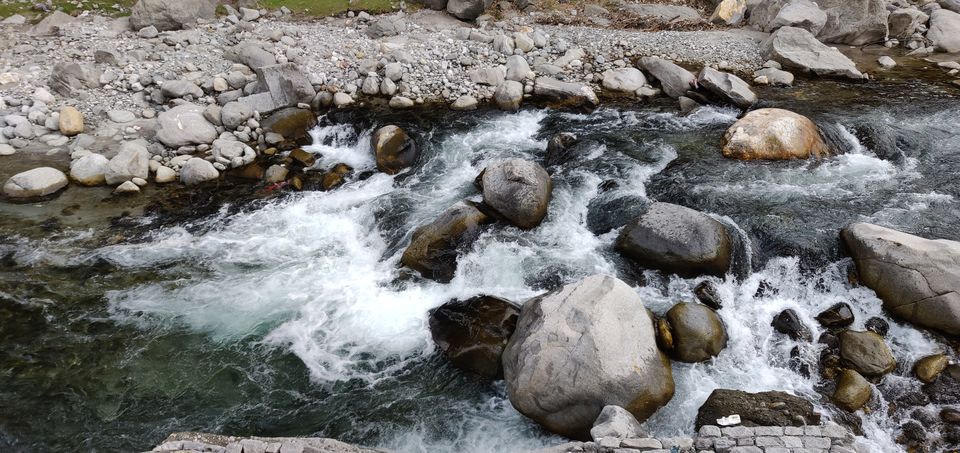 Jhiri, river rafting.
So the best thing about manali, rafting at beas river especially at Jhiri, Well actually the flow and force of river are equal so it gets easier to raft over there. They cost approx 3500 for 8 people on boat and they are so safe to raft the boat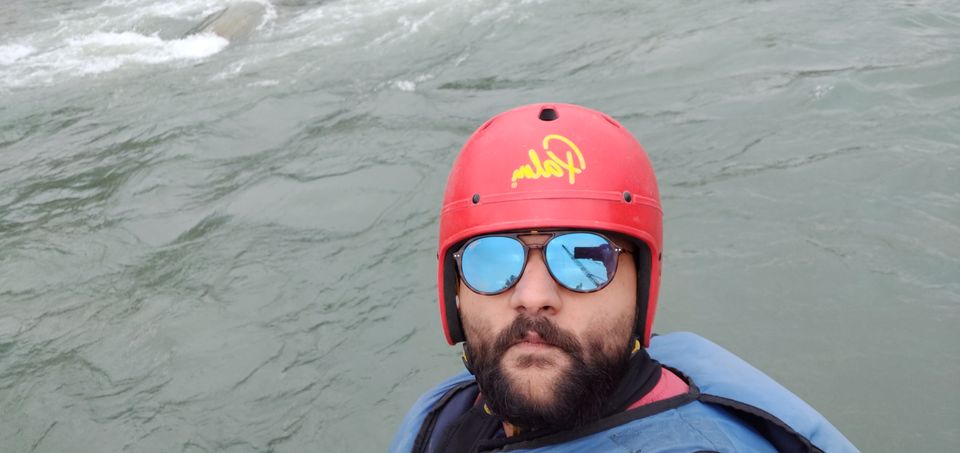 Shimla,Day-1
Probably the most popular hill station in northern India, Shimla is the capital city of Himachal Pradesh. Famous for its Mall road, the Ridge, toy train and colonial architecture, Shimla is popular among honeymooners and families alike.
Situated at the height of 2200 m, Shimla is one of the most eminent tourist destinations in the country. Set amidst beautiful hills and mystical woods, Shimla is one of most aesthetically planned cities in India. The erstwhile summer capital of British India, this town's captivating natural beauty, and the atmosphere are bound to leave any tourist overwhelmed. The well-knit roads, impeccable cleanliness, and an efficient administration make for a perfect combination for any tourist destination in the world. This town has colonial-style buildings alongside the historic temples, and the amalgamation of the worlds leave everyone visiting this region spellbound. Within this city, one must visit the Mall Road, The Ridge, Institute of Advanced Studies and Jakhu Temple. Shimla is also used as a base to cover other nearby places like Chail, Kufri, Naldera, Mashbora, Tattapani, and Narkanda. The toy train to Shimla from Kalka passes through beautiful hills and valleys and is one of the most beautiful train routes in the world.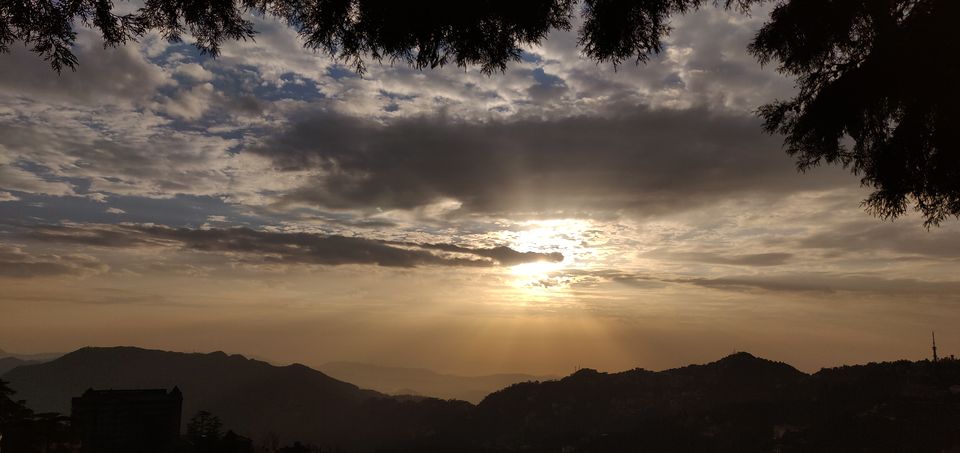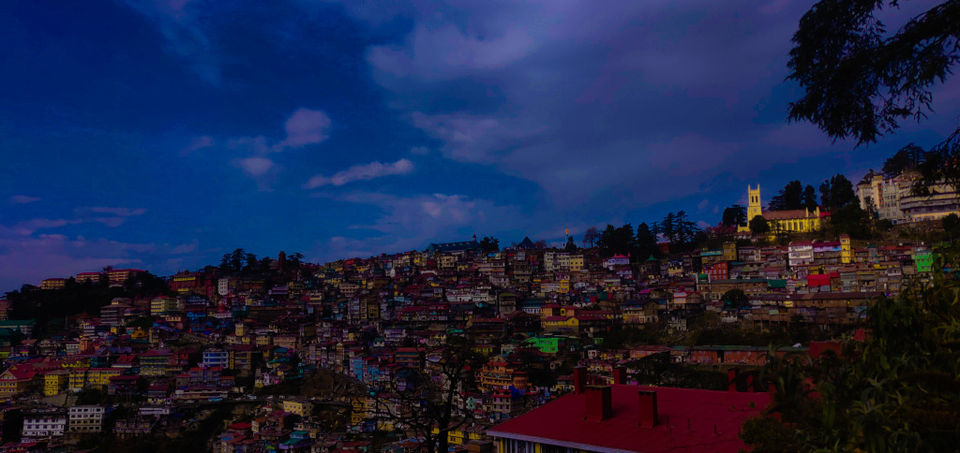 Attractions in Shimla
Christ Church,
Found at the Ridge, this church was built sometime between 1846 and 1857and is the oldest church in all of North India. The church was designed by Colonel J.T Boileau and had a clock tower recently added in 1860. A new porch followed in 1873. This church stands to remind one of the developments brought about during the British Raj and is symbolic feature of the marvelous architectural feats of the era. The place is done up in a neo-Gothic style and one is sure to pay a visit here to spend some moments in prayer.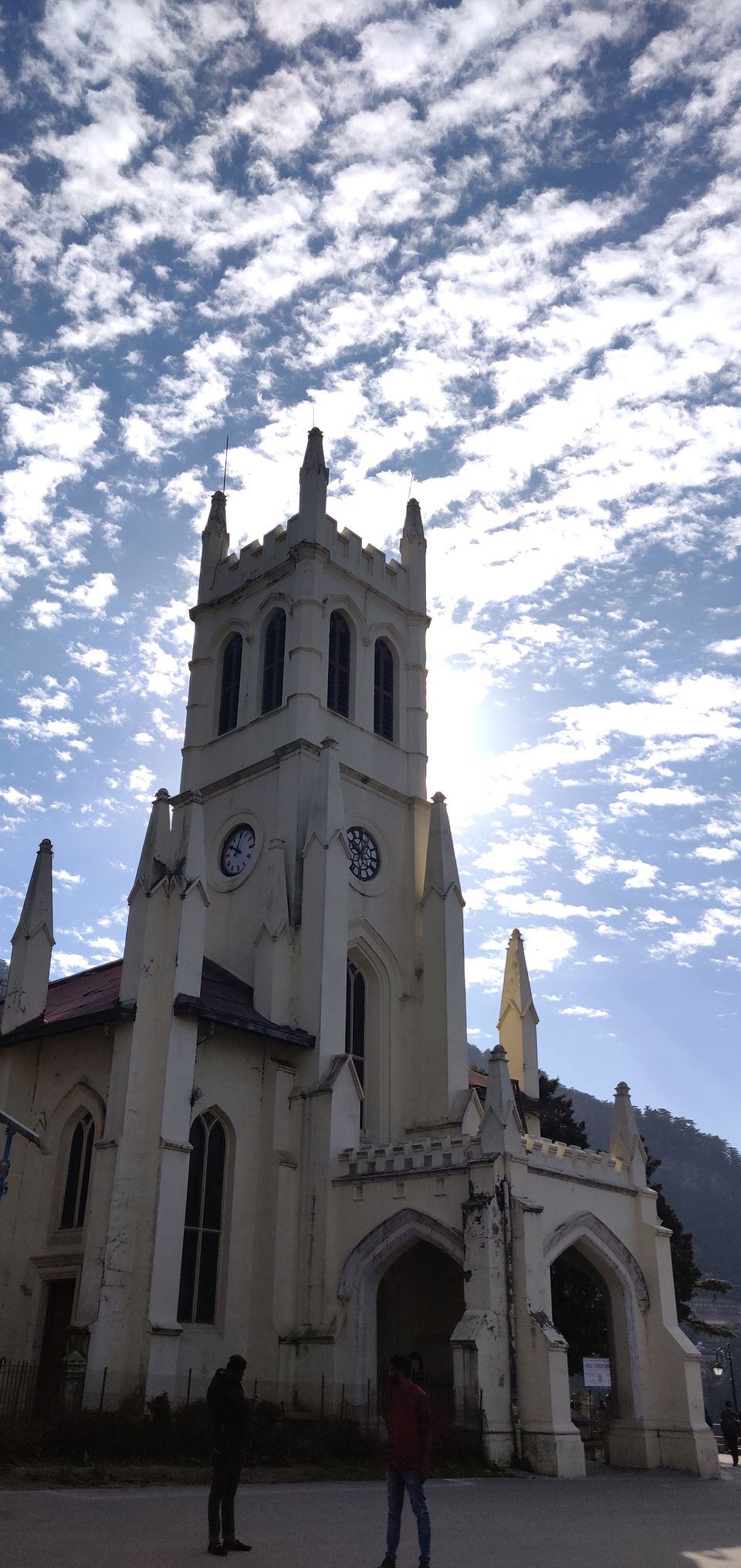 The Mall
The place is abuzz with activity all through the year and is the heart of the town of Shimla in Himachal Pradesh. While one may want to go shopping here, this place is home to some very famous malls and shopping complexes like the Hong Kong Market. A number of restaurants and cafes dot the street and one can drop by any of them for a snack and drink. One is reminded of a carnival at The Mall, as the mood is full of fun, frolic, merrymaking and delicious food. A good thing here is that no vehicles are allowed to play here so that one can stroll around peacefully without being honked at.
Jakhu Temple
If you wish to worship the Hindu God Hanuman when in Shimla then please pay a visit to the Jakhu Temple that is just about 45 minutes away by foot from the famous Mall Road. A number of monkeys inhabit the place and one is warned about food being snatched away from one's hands by these curious inhabitants. Legend tells us that this temple has a mark or footprint of the Lord Hanuman. This shot the temple to instant popularity and it is now a famous tourist hot spot in Himachal Pradesh. Hold on to your children when you visit the temple.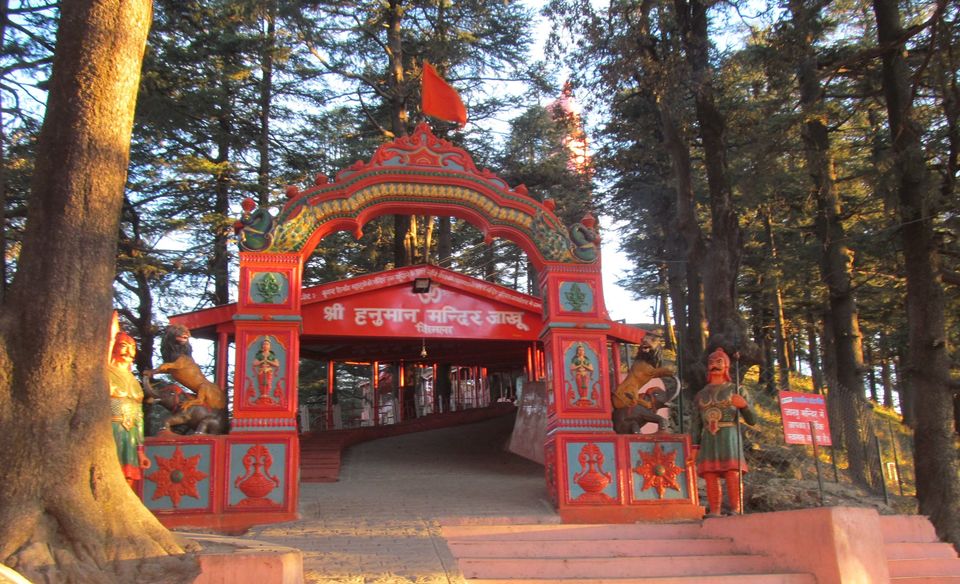 Kufri, Shimla
Kufri, a small picturesque hill station at the foothills of Himalayas, is located at the southern part of the state of Himachal Pradesh and is known for its pleasing climate and scenic beauty. It is a pleasant location near the majestic hill station Shimla. Kufri, perched at a height of 2,510 m above the sea level, is known for its picturesque trekking and hiking trails. Adventurous travelers prefer to visit Kufri during winters to experience and enjoy the skiing and tobogganing along its snow-clad mountainous slopes. Exquisite nature parks and scenic spots in the backdrop of natural settings are prime attractions in Kufri.
Kufri is a summer resort away from the busy life of urbanized regions. Those who seek secluded vacation in a cool and pleasant ambience, picturesque environs and regions offering challenging and adventurous activities can opt to travel Kufri. Tourists can enjoy the majestic panoramic views of the verdant valley and the snow-clad foothills of Himalayas. A horseback ride to explore the awesome hilly regions is an experience not to miss. Hiking and trekking through lusting green dense forests surrounding Kufri are really challenging.
Popular spots to visit in and around Kufri are The Himalayan Nature Park and Indira Tourist Park. Kufri comes alive during the winter season when a number of skiing enthusiasts visit this place. Winter sports festival in February is a major draw.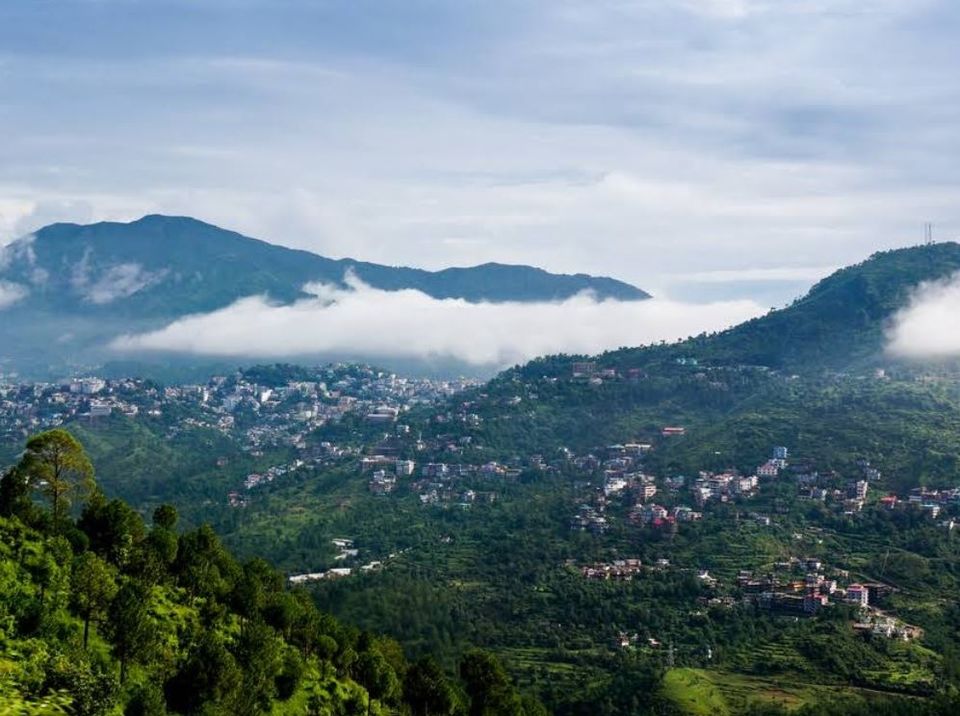 Fagu, Shimla
Big surprises come in small packages and it is totally true when it comes to Fagu – the most serene of all hill station of Shimla. A quaint little town located in the heart of Himachal Pradesh and not so far from Shimla, the refreshing green fields with the Himalayas in the background will offer perfect peace and quietness that you need on a relaxing vacation.
Fagu is a tiny village aside a saddle-like mountain along Hindustan Tibet Road. A rare range of views are visible from here, which include vivid dales and snow clad peaks. The picturesque countryside is dotted with clusters of villages, fruit gardens, and nearby terraced fields. Fog characterizes the hillside landscape endowed with a romantic ambience. Most of the area is covered with conifers of Himalayan cedar and spruce. Located at an altitude of 2,450 m, Fagu perhaps has derived its name from the fog itself.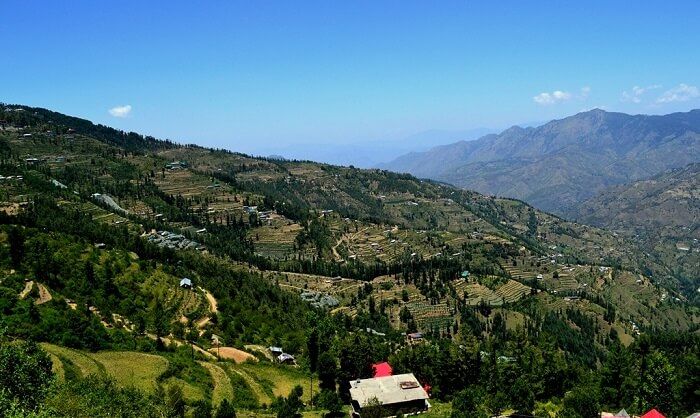 Narkanda, Hatu pass.
Surrounded by forests and woodlands, Narkanda is a quaint little town in Shimla district which is popular for skiing in winters.
situated at a height of 9000 feet, this town attracts tourists for its ethereal natural beauty and its beautiful apple orchards. Surrounded by tropical forests and majestic hills, this is one place that tourists to Himachal Pradesh should not miss. Narkanda also has a lake called the Tannu Jabar Lake which is one of the most important tourist attraction here. There also exists a temple near the lake which is a must visit for all tourists and devotees coming here. Narkanda also has various trekking routes which all adventure-seekers should go for. Narkanda has a beautiful hill called Hatu Nag which one can trek up to. This hill offers a panoramic view of the town below and all adventure lovers traveling to this town should try it. One can also go for skiing during the winters.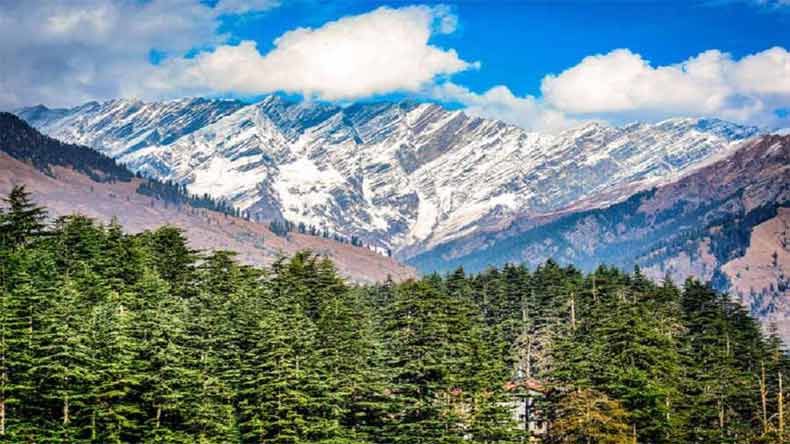 Kothi,
I am always on the lookout for offbeat near famous tourist centers. Because vicinity to the usual destinations makes for an easy connectivity Offbeat nature of places helps us escape the usual rush (the plight of the chaotic lives of city dwellers)
Although, this unique requirement of easy accessibility and exclusivity isn't always fulfilled. Though, on most occasions, I find a way around. During my multiple trips to Manali, I discovered such befitting destinations, that kept me away from the mall roads, main towns, traffic, and hustle-bustle.
During the old days, when people used to trek to Rohtang pass, Kothi used to be the camping site for Rohtang. You can still choose to do that if you wish. The village is at the base of Rohtang and is also the last village before the pass. Being at a little distance from Manali, most tourists don't stay here but visit the place especially during snow-time. This is the reason why you won't find cluttered spaces here. Bollywood fans would be elated to be here as Kothi has been featured in many movies. The highlight of Kothi is the steep and deep gorge through which runs the river, Beas. Though Beas runs through the entire Kullu valley, the gorge depth in Kothi makes it unique.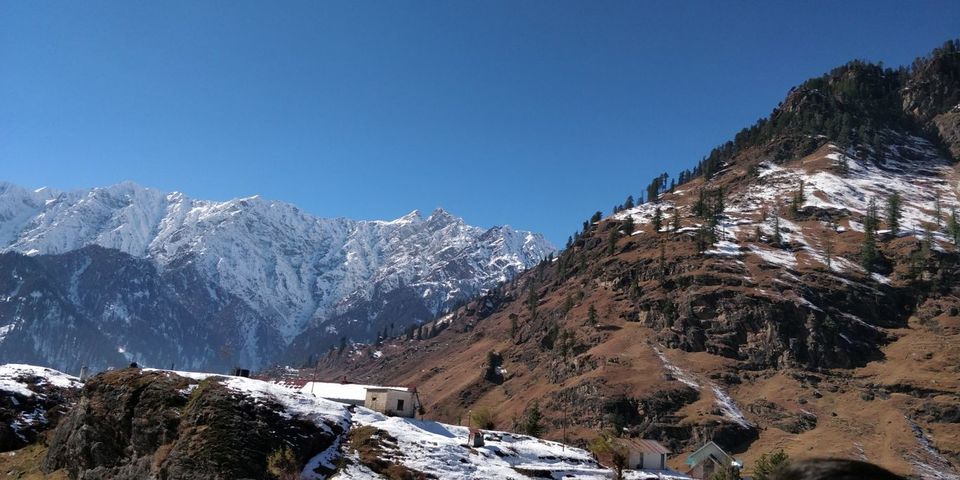 Solang valley.
Beauty and Solace are the two words that come to my mind when I think of Solang – a small side valley at the top of Kullu. Solang presents a perfect combination of serenity, adventure, and natural beauty. Beas river running through the valley makes it even more scenic.
We visited Solang during peak winters. As we drove towards the upper valley from Manali, we started having glimpses of the beauty awaiting us. As we pulled over near our hotel, we were totally captivated by the white mountains covered in fresh snow with hardly any soul in sight. We knew right then that this was going to be a lovely experience.

Manikaran sahib, Kullu
Located in the Parvati Valley along the banks of river Parvati in the Kullu District of Himachal Pradesh, Manikaran is known as an important pilgrimage destination for both Sikhs and Hindus. The hot springs, religious tendencies and beautiful surroundings attract a lot of people. A good number of temples and Gurudwara, Manikaran Sahib forms the religious pattern of the place.
The Gurudwara is believed to be sacred by the Sikhs and the Hindus, each having their own reasons behind their beliefs. According to Sikhs, Guru Nanak Ji performed several miracles here and Hindus believe that Lord Shiva and Goddess Parvati stayed here for almost 1100 years. There are three hot springs where one can take a bath, one being inside the Gurudwara itself and the other two being privatised by the guesthouses. Different sections for men and women are made at the bathing place. The water in these springs contains uranium, sulphur and other radioactive elements which are capable of curing tremendous diseases. The hot springs again have religious and spiritual beliefs connected to it. The spiritual and religious connectivity makes the hot springs holy and a great place for pilgrims to pay a visit. The water is hot enough to prepare food directly for thousands of devotees who visit to attain peace and spirituality. The water is auspicious and is boiling today as well.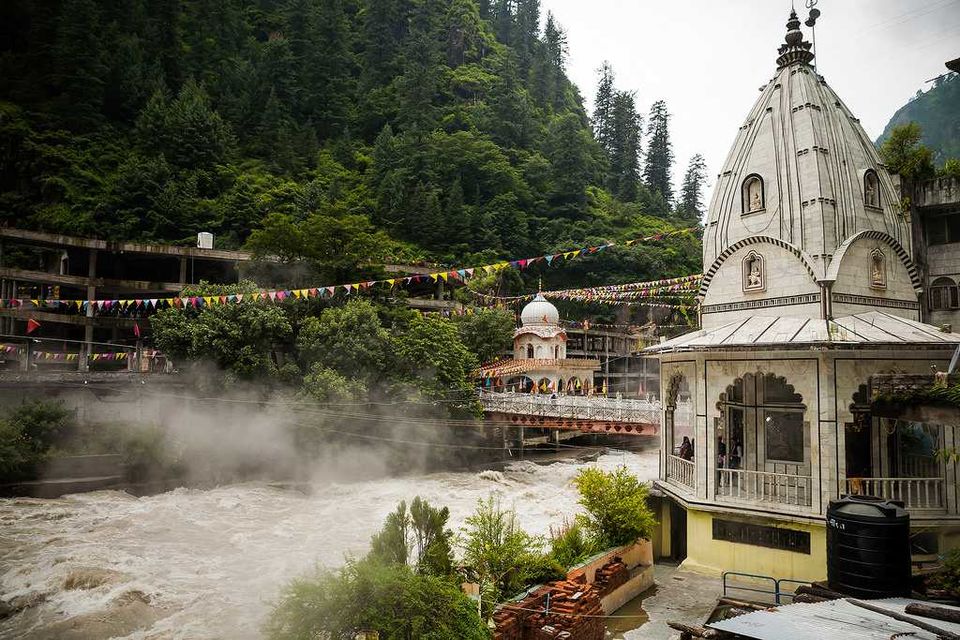 Tosh Village,
"It's the possibility of having a dream come true that makes life interesting."
― PAULO COELHO
Popular for its cannabis plantations, the tranquil village of Tosh is just another example of the unparalleled natural beauty that Himachal Pradesh holds within its bounds. Located at the far end of Parvati Valley, Tosh is untouched by modernisation and fast-paced life. With its gradual terrain and the waters of river Parvati flowing through its bosom, the Tosh Kasol trek is the go-to expedition for all adrenaline junkies. The hippie culture and otherworldly vibe of this village will surely transport you to another world.
Tosh has scattered villages across the lush green hills juxtaposed against snow-dusted peaks. Here you can experience the bounty of nature in all its glory, combined with some indigenous as well as exotic experiences. This destination is quite often thronged by visitors from other countries and you can interact with them and experience their cuisine at local eateries as well.
Tosh has become quite popular in recent years due to its proximity to the famous hippie town – kasol. It is popular among backpackers who are looking for an escape from the humdrum of their chaotic life. People often throng here to practice yoga and meditation in the clean, fresh air and peaceful surroundings. It is mostly visited by backpackers from Israel and Europe. One of the first things that hit you when you enter Tosh is the distinct smell of marijuana. Tosh is most famous for the trek route here, kheerganga being the most popular. With every step you take into this quaint village called Tosh, you feel more in love with this city of hash and trance!