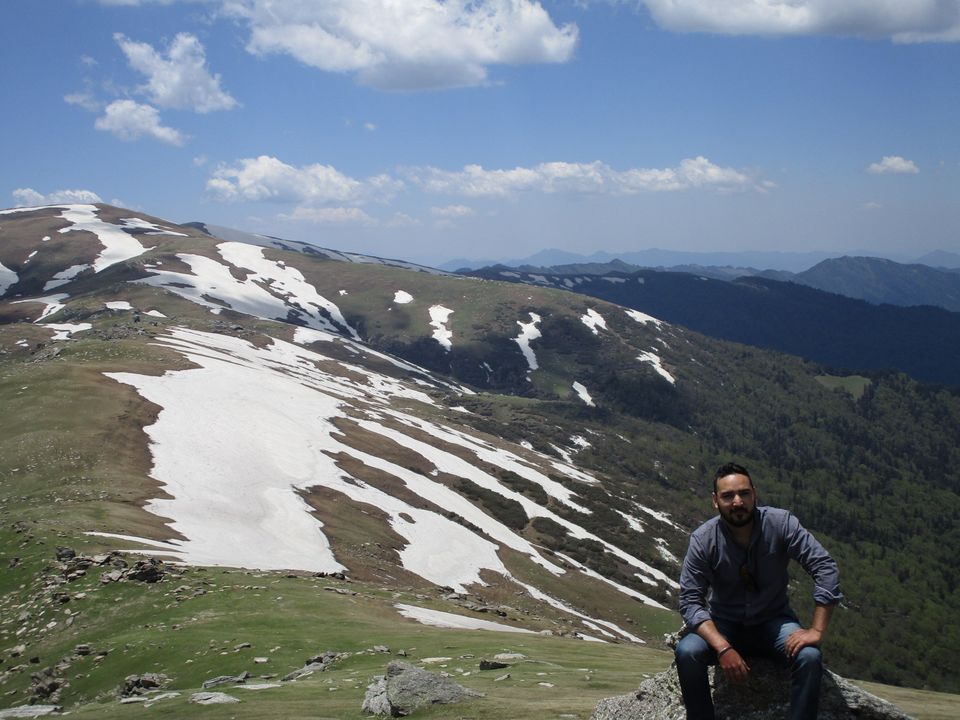 About the place :
I had heard about the Chanshal peak and also read about its scenic beauty a long ago. But I had never been there. Perhaps I didn't find time to explore that side of Shimla. Though I had visited main Shimla on several occasions.
Chanshal is no doubt similar to an unexplored destination for the tourists outside Shimla. Because it is approx. 150 km away from Shimla and the trek/road to Chanshal Valley opens from end of May to October only. Any nature/adventure lover should visit this place at least once in a lifetime.
My plan to reach Chanshal :
It took me almost about an year to execute this plan. I wished to visit there in 2018 but as we know somehow it is tough to manage travelling with corporate job. So to just travel the beautiful places I QUIT MY JOB (not permanently 😉). So I got time.
I shared my plan with my younger cousin brother, he agreed instantly. On Day 1 i.e. 27th May, 2019 I rode my bike Avenger 220 cc from Mohali to Shimla where I was to pick up my brother (yes the cousin, I would prefer to call him brother ).
It took me around 4 hours to reach Shimla from Chandigarh. I was there at 12 noon. From Shimla we rode to Rohru via Theog - > Kotkhai - > Hatkoti route.
In between, on the same route we knew about Hatkoti Mata Temple, which is very famous here. It is an ancient temple since the time of Pandavas and has its own importance around the town. We visited the temple and took blessings of Goddess Hateshwari.
It took us around 6 hours. The time to reach Rohru may vary depending on the conditions of the roads, traffic and the stops along the route. We stayed at Rohru on Day 1 at a Lodge which is just near to new bus stand (under construction) . It was well maintained and comfortable also. We checked in at 7 pm and took our dinner at the hotel.
Now it was time to take some rest. The journey would gonna be more adventurous next day.
Here are the glimpses from Day 1: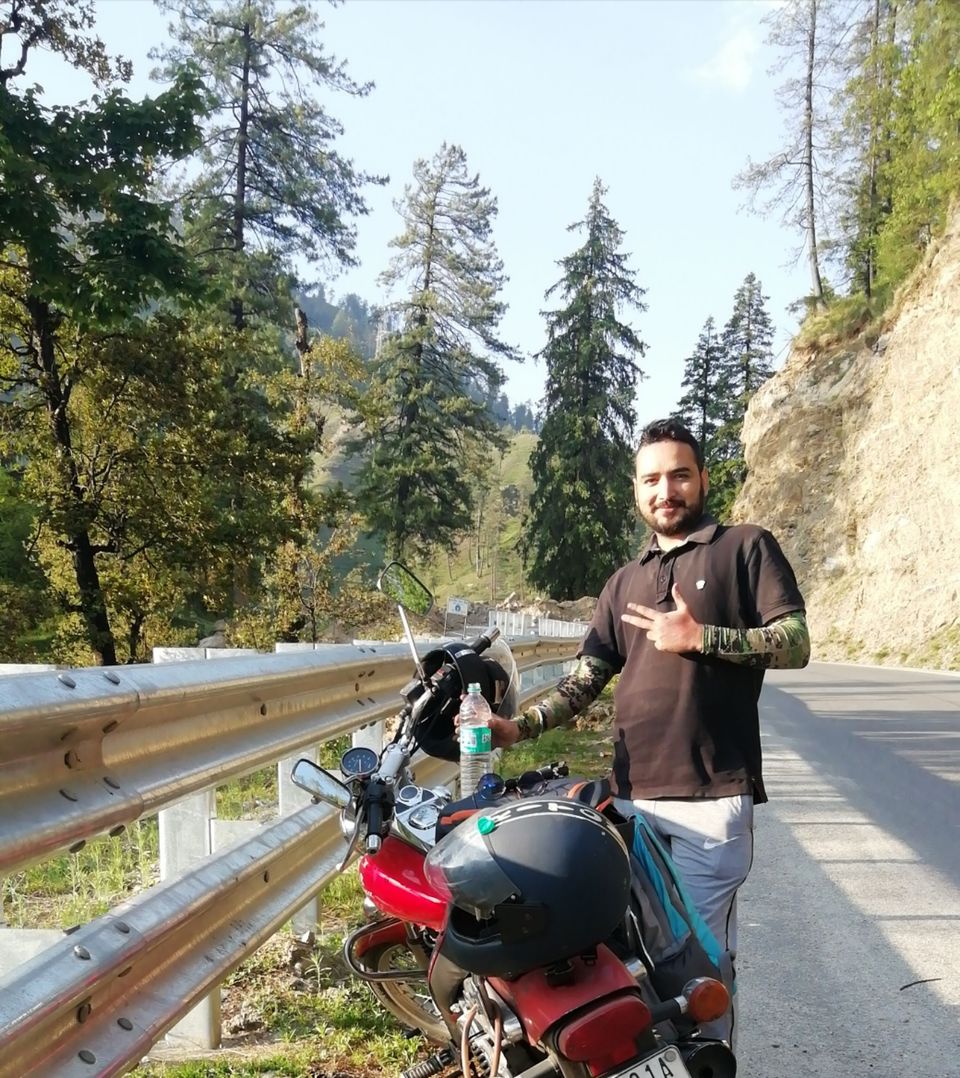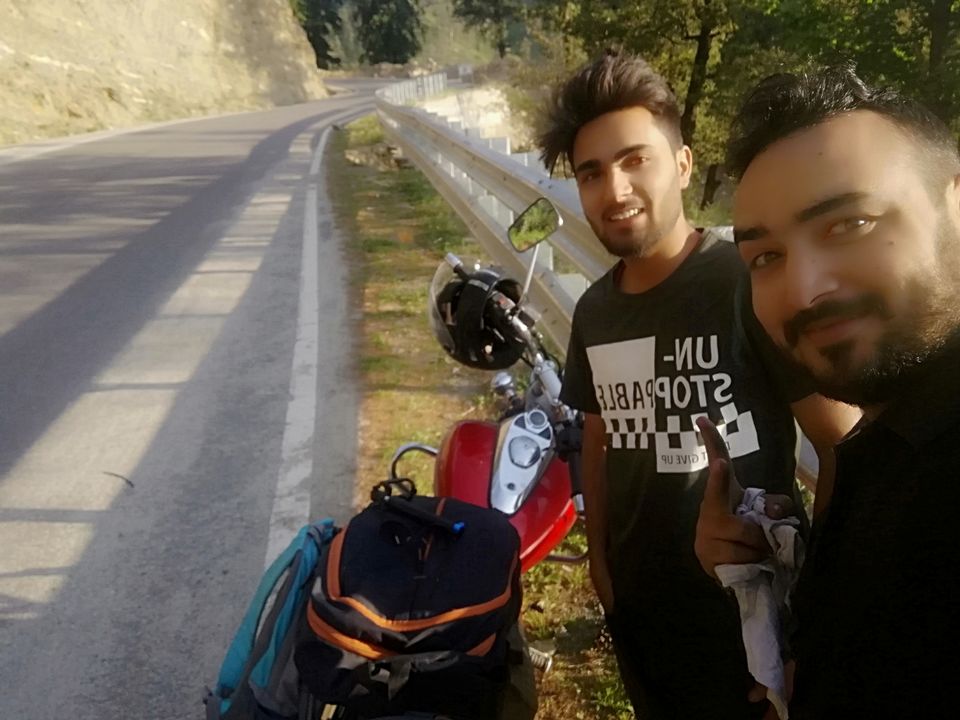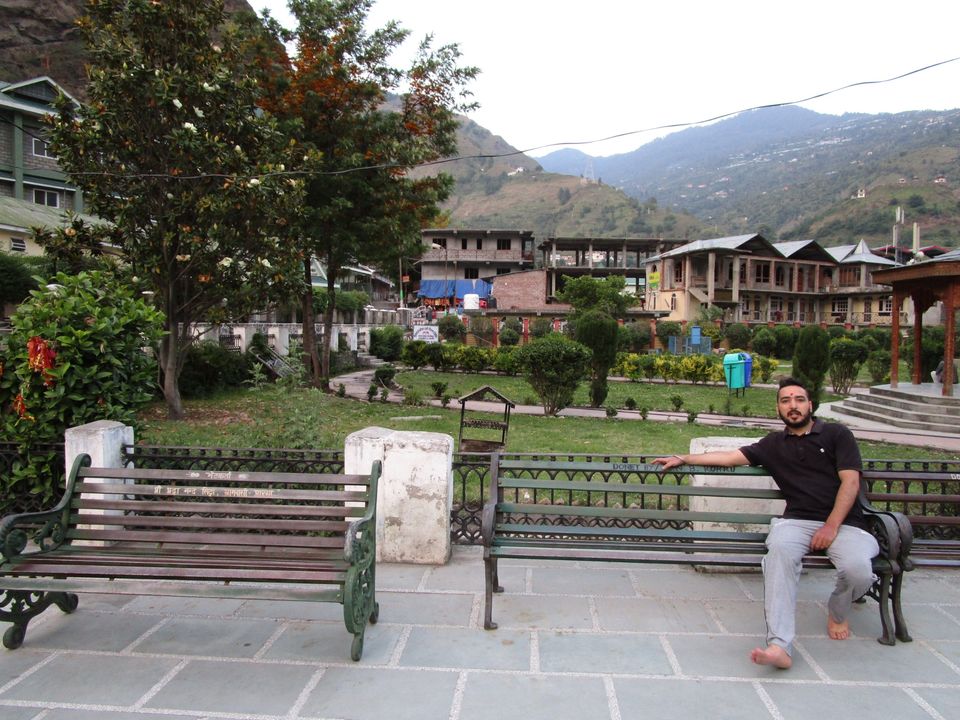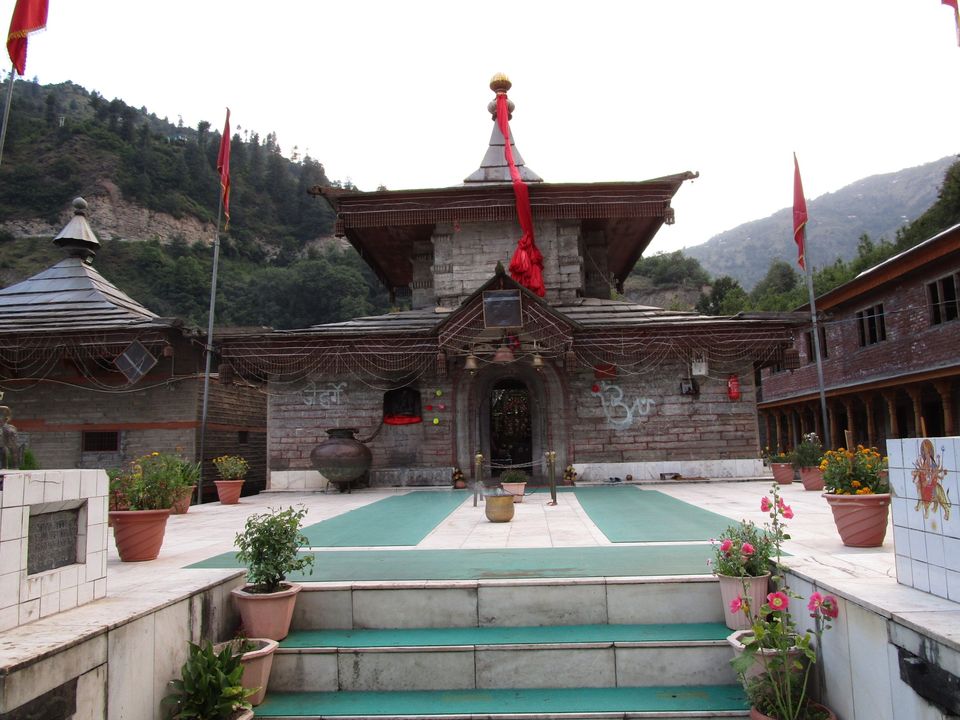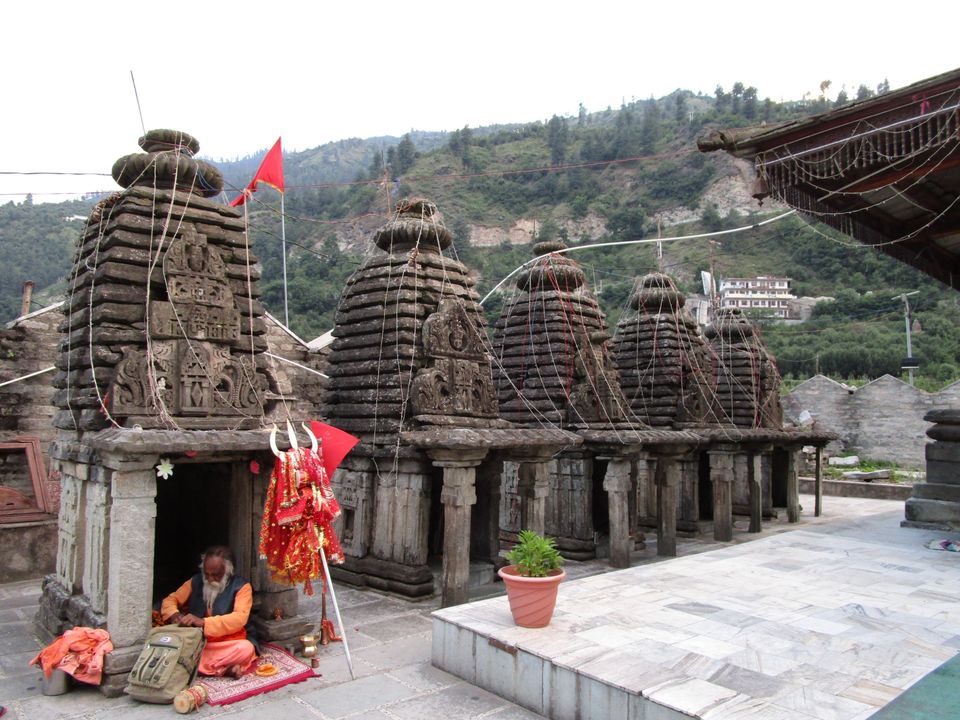 Next day, we woke up at 7 am and completed usual morning routines. From Rohru, we headed towards our main destination. We confirmed from the locals and they guided us towards the peak. We took a short stop at Chirgaon (a beautiful town) for breakfast. There again after confirming the directions from the restaurant owner we were on our way to feel the heavenly things. Riding alongside Pabbar river is itself an excellent experience for bikeriders. Have you heard about Pabbar Valley, Rohru Valley, Chanshal Valley? If not, just Google these terms right now and see the surprise. Natural beauty of these places are exceptional. One cannot even imagine without going over there.
Alright, so we continued our ride to the Chanshal pass/valley which is around 30 km far from the main town of Chirgaon. The road can be considered as worse but not so risky. Approx. 20 km route is non-metallic but adventurous for sure. For adventure lover it's coool! It took us around 3 hours to ride to the top of the peak which is called Chanshal peak, at 14853 feet this is the highest peak of Shimla District. We were already among the clouds, I could easily see there was nothing higher. Of course there was lots of snow because the June has not started yet as most of the snow melts during summer and valley becomes green until September /October. We spent 2 hours there admiring the scenic nature. After having sufficient fun we returned and arrived Rohru at 5 in the evening. On the same day, we rode to Narkanda and took a night stay .
I'm sharing below few pics of scenic beauty at Chanshal Valley :