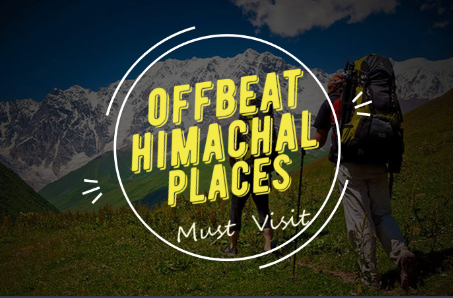 "Do not follow where the path may lead. Go instead where there is no path and leave a trail"
India is a vast country and has numerous such places that are yet to be discovered by the people. Himachal may not sound new to the traveler in you.
From mall road of Shimla to Landscapes of Manali, the adventure ride uphill to snow covered mountains of Rohtang. Bored of all those cliche hill stations? Want a little adventure in the serene? Himachal Pradesh has long been on every traveler's list, but this list of places to visit in Himachal will get you itching to go again. Here is a list of 5 offbeat places in Himachal Pradesh that
you must visit, a lot that you still need to add to your itinerary.
Barot Valley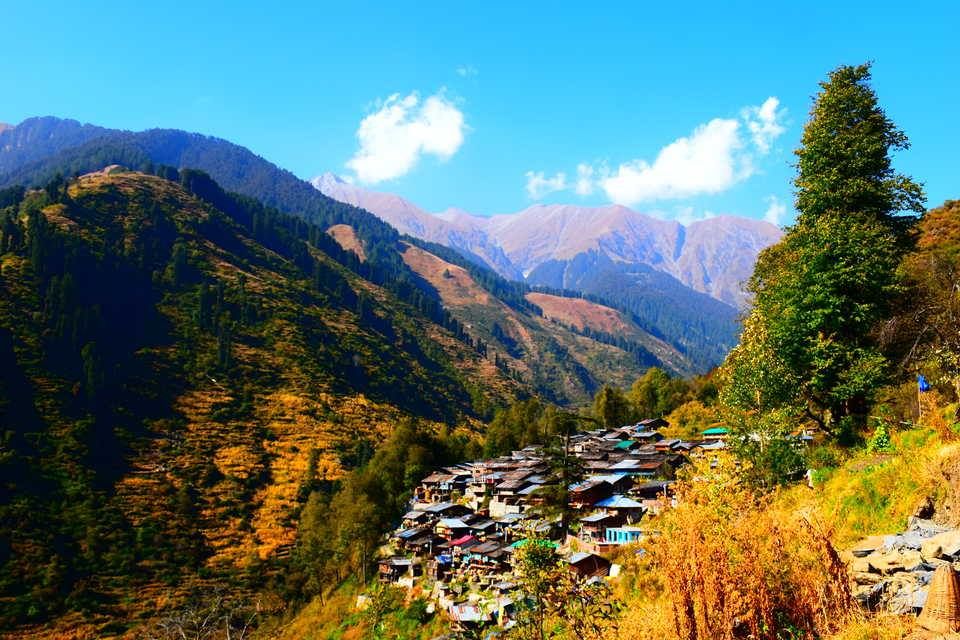 Barot is an off the beaten track destination that is yet to gain attention of the general tourists. It has wonderful terraced fields, thick cedar forests and situated along the Uhl River and surrounded by Dhauladhar range of the Himalayas. Barot is not a big or popular tourists place, so do not expect very luxury place to stay. There are rest houses and camp sites you can book online or offline.
How to reach: Barot is about 25 km from Ghatasani, a village situated on NH-20 (Pathankot-Manali). Nearest places to this are Mandi and Jogindernagar. Few buses operated by State Roadways and private operator running between Palampur, Mandi, Jogindernagar to Barot.
Nearest railway station Jogindernagar and airports are Gaggal (Dharmshala)
Kalga, Pulga and Tulga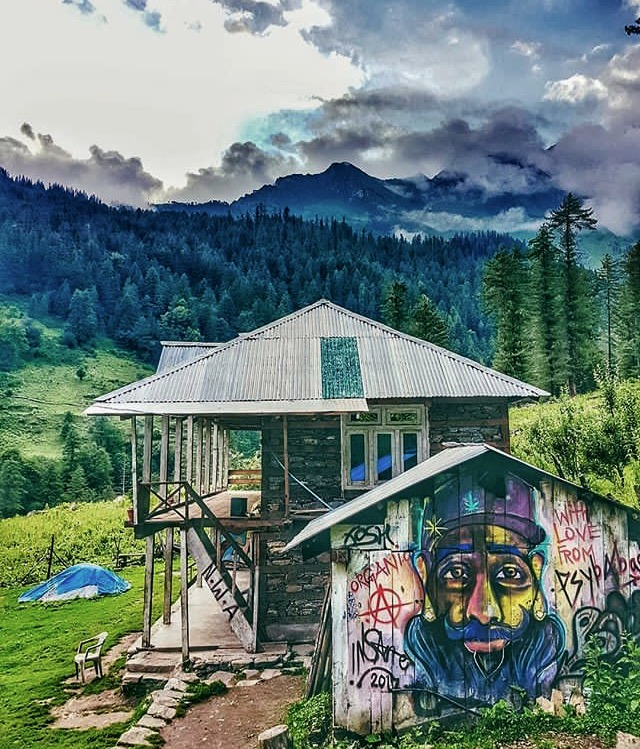 These are three different villages but are commonly referred to as a "trio". These were once the names of three sisters who lived in this valley centuries ago.
How to reach:
These villages can be accessed from Barshaini and are the right side of Paravati river. The nearest to Barshaini are Pulga and Tulga. The way to Kalga from Barshaini is really beautiful and is surrounded by alpine forests.
Rashol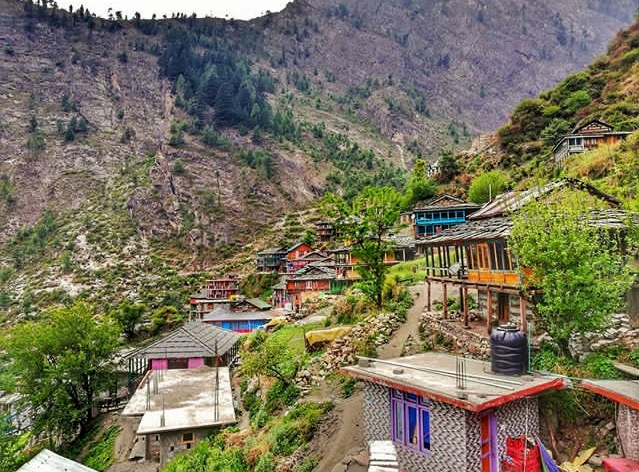 Rashol can only be accessed by trekking from Kasol through Chalal village. As you cross Chalal, you will see "Magic Rasol" written on the rocks with arrows that will guide you to the place. The trek is easy and takes around 3 hours and gets steeper towards the end. Enjoy the tranquility.
How to reach:
From Kasol cross the bridge over Parvati river to reach Chalal and from there you will see a trail that leads to Rashol.
Banjar or Tirthan Valley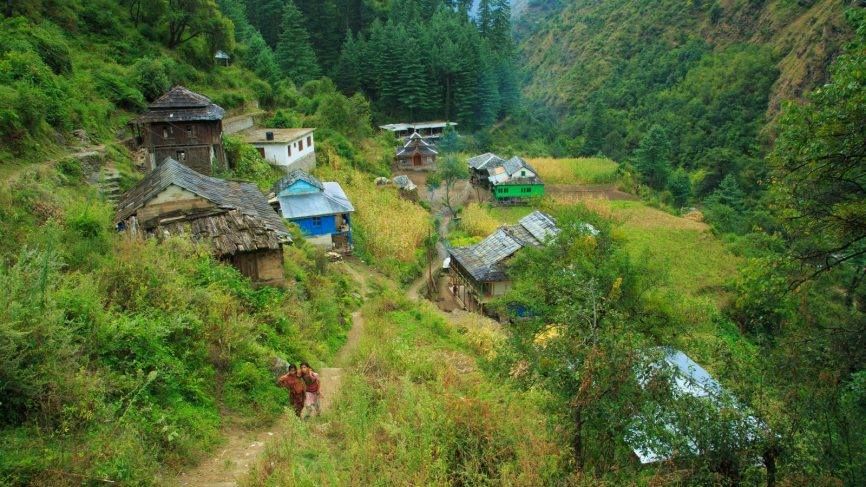 Tirthan located in the Kullu district is an another offbeat destination that has something for everyone. This quiet valley is ideal for trekking, fishing, wildlife watching and discovering under-explored hill villages.
Places around the valley :
1. Serene Serolsar Lake
2. Jalori Pass Trek
3. Jibhi Valley
4. World Charm of Chehni Kothi
How to reach: On your way from Chandigarh to Manali, about 40 km from Mandi, Instead entering the tunnel, take a right turn (from Aut) and the place is just 45 mins away from the Aut.
Chindi - Karsog Valley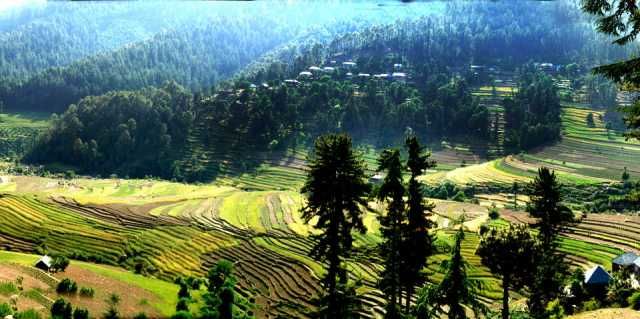 Chindi is yet another offbeat place in Himachal Pradesh that offers an inspiring set of beauty, peace and calmness. The valley is covered with thick forestland with apples orchards. The empty winding roads, cool breeze and breathtaking views are sure to leave one in awe. There is not much to do or see in the valley if you come looking for things that makes a typical hill station.
Come here in search of solitude, peace, a slower pace of life.
How to reach: Can be accessible through Shimla and Mandi as well. Take NH1 to Shimla then SH13 towards Naldehra continue on this road for 70 Km after Naldehra.
Pabbar Valley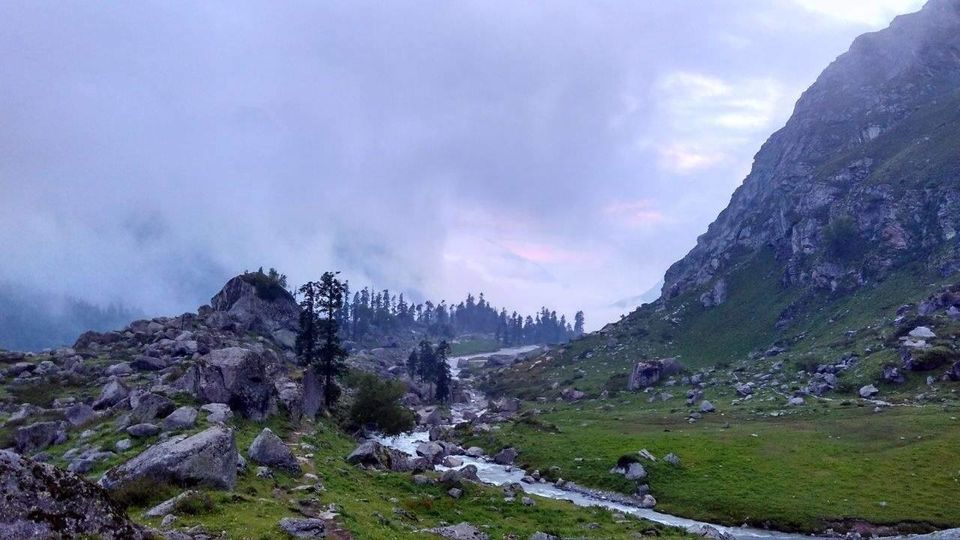 One of the beautiful valley of Shimla district. Its beauty is yet to explored by the hardcore nature lovers due to the bad condistions of roads, Snow points like khadapathar, kufri and fagu adds more beauty to this route.There are many options to explore : treks (Chandernahan Trek, buran trek, Chanshal lake trek), one can aso explore the beautiful Chanshal ghatti.
How to reach: One can reach via Shimla to Rohru, make a day long trip to Chanshal top and exit by Chakrata or start from Chakrata and exit at Shimla.
Malana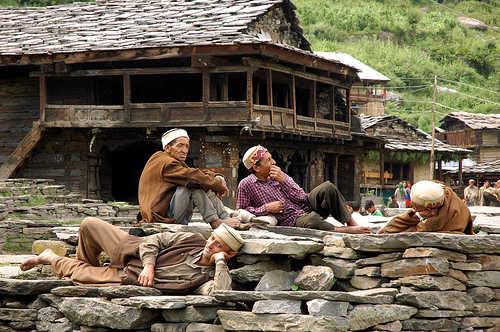 This is a small village which lies in Kullu district of Himachal. This place is well known for the people living there. They are believed to be the direct descendants of Alexander the Great. This place has its own law and practices which show a great influence of Greek administrative system. This place is even famous among the youngsters for the rave party and the Malana cream which is a drug.
How to reach: Malana village is connected to Kullu by three mountain passes. It can be reached from Paravati Valley. The easiest way to reach is from Jari by hiring a taxi since no public buses ply to the village, which is 23 km away.