Going to the mountains isn't just about trekking and hiking. So if that's not your cup of tea, scroll down to find out how I explored Himachal with just a few LONG walks!
Why Himachal Pradesh?
I haven't explored India as much as I'd like, and I only had adolescent memories of Manali, while the rest of the state was unchartered territory for me. 8 days immersed in nature and tranquility (yes yes, Mcleodganj is far from the latter) seemed the perfect antidote to the stresses of the workplace.
My travels took my friend and I to Jibhi - Gushaini - Bir - Mcleodganj - Dharamshala for 8 days, on a medium-budget trip of about INR 35,000 per person. Check out a breakup in the 'Costs' section to see how you can do it cheaper!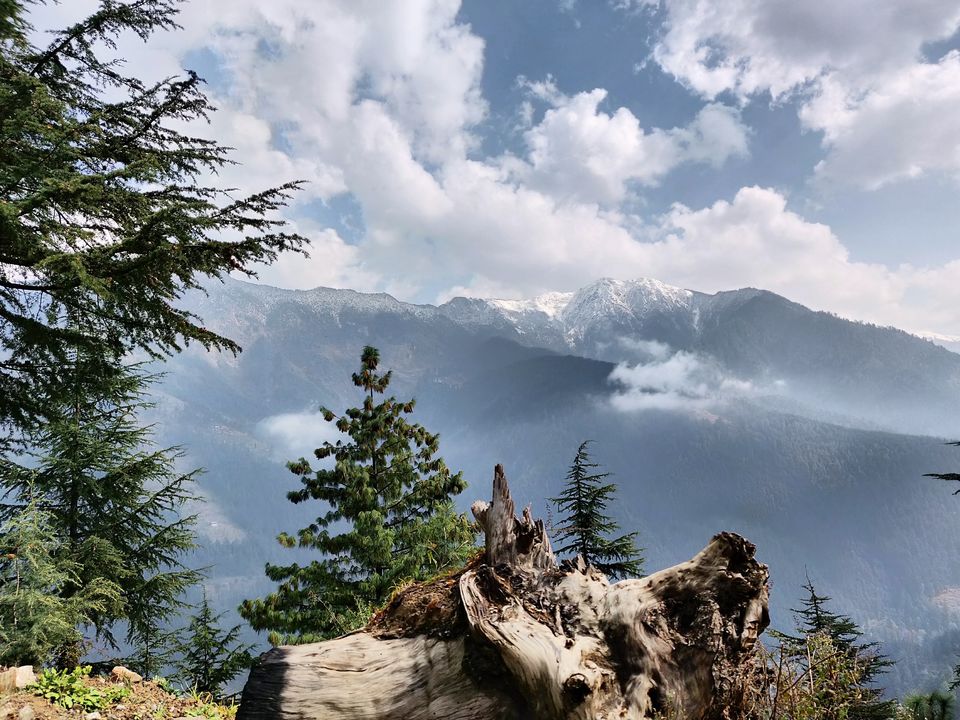 Sights and stays
As stated, I'm not the trekking kind (don't engrave it on my tombstone just yet though) and we'd planned short hikes instead, around Jibhi and Gushaini. We managed to explore a little, but the weather played a major spoilsport for the first 2 days (continuous rain and nothing above 7 degrees), which means I'm definitely going back for round 2!
Be forewarned, this post may come across as an ode to the views and homes of Himachal, and in part, that's very true.
Jibhi - 2 nights
Imagine waking up to the sounds of a waterfall, only to look out your window (or step out onto the balcony), and find snow-capped peaks, clouds for miles, cedar trees, and clusters of flowers to add MORE colour to this already majestic frame.
Daleep's place in Tandi was a delight. The treehouse actually had a tree in the middle of the house! The hiking trails were numerous, the hospitality and warmth palpable, and the experience worth the 7 (very scenic) hours it took us to get there from Chandigarh Airport.
Explore: Jalori Pass, the waterfall in Tandi, Jibhi village, Serolsar lake, Chehni Kothi, or do nothing and just unwind with chai/coffee
Note: The drive up from Jibhi market to Tandi involves 20-30 minutes on an unmade road, though the locals could navigate it blindfolded. Other options to stay in the area are Shoja and Ghiyagi, if you want to skip the bumpy ride.
Accommodation:
https://abnb.me/wDBWA6zQdS (treehouse - INR 1,838 per night)
https://abnb.me/jmMB2FDQdS (cottage with the same owner, right next to the treehouse - INR 1,473 per night)
Gushaini - 1 night
Modify Jibhi's description to *sounds of a river and green hills*, and that's Gushaini in a nutshell. November marks the start of no fishing in the Tirthan River, making us 4 days too late to catch our own Himalayan Trout.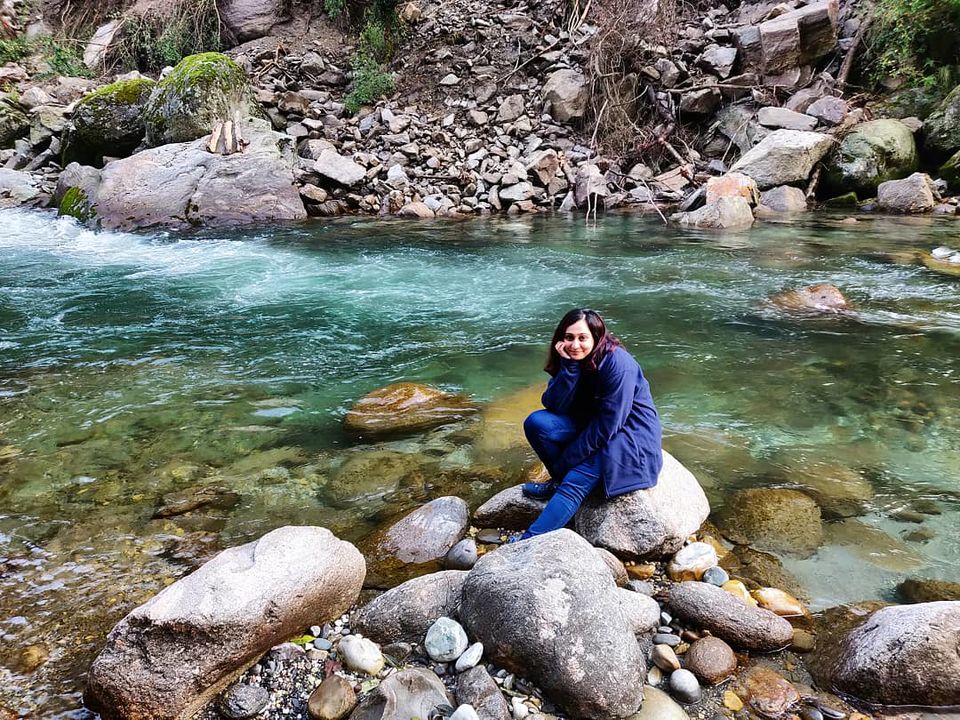 Raju Bharti's Guesthouse earns its place on Gushaini's sightseeing list. Guests from all over the world (we met some from the US) leave mementos, notes, drawings and even books, artfully placed around the property. There are cottages just on the river, as well as newer ones higher up (a 2 minute walk from the main accommodation). We didn't mind climbing some stairs and were surprised by unfettered views of the river.
Explore: Great Himalayan National Park, fishing, riverside camping, walking trails around the river, playing with mountain puppies!
Accommodation: Raju Bharti's Guesthouse thrives without online bookings! Call at +918894488122/+919459833124 to reserve your room. We paid INR 1,800 per person for room and all three meals (non-vegetarian)
Bir - 1 night
Famous for some truly scenic paragliding, visit Bir Billing if you're up for the sport. We stayed at Bir, which is the landing site (open to the public to frolic on the grass), and enjoyed watching the exhilarated faces of para gliders and a beautiful sunset! Besides this, the village and surrounding areas offer walking/hiking trails (again), and the town boasts of Monasteries, and delicious Tibetan food, courtesy the Tibetan Colony settled in the area. Check out the 'Food' section below for more on the local and continental dishes!
Explore: Nyingyang Monastery, Choukling Monastery, paragliding
Accommodation: Zostel Bir, dorm rooms for INR 500, while we took a semi-deluxe room for INR 1,790
Mcleodganj and Dharamshala - 3 nights
The standouts for me were Bhagsunag Waterfall, the Library of Tibetan Works and Archives, views from Naddi, and St. John in the Wilderness Church.
We got lucky visiting Bhagsunag Waterfall on Diwali and saw only a handful of people on our walk to the waterfall. The waterfall was beautiful, and the rocks further down provided the perfect perch to cool off from the walk up.
Naddi viewpoint provides a clear and stunning shot of the Dhauladhar mountain range for all us photo enthusiasts. Autos/taxis are easily available to take you up the hill (INR 150-200 one way). Explore St. John's on the way down - with its neo-Gothic architecture and beautifully haunting surroundings. The Library was fascinating, offering more perspective on Tibet and the heritage that comes with the Tibetan identity. They also have a great canteen if you need to motivate the foodie in your group!
The overwhelming advice was to stay at Dharamkot, to get away from the crowds. Our Airbnb (for 2 nights) located in lower Dharamkot, truly delivered. However, upper Dharamkot with all is cool food joints was a good 15 minute walk uphill, so be prepared. If you're travelling with family or kids, places like Cloud Chat are a better bet.
Explore: Namgyalma Stupa and Prayer Wheels, Dalai Lama's Temple, Dharamshala Cricket Stadium, Triund trek
Accommodation:
https://www.airbnb.com/rooms/15793980 (Lower Dharamkot - INR 1,510 per night for 2 nights)
https://www.airbnb.com/rooms/15692783 (Near Illiterati Cafe in Mcleodganj - INR 4,484 per night)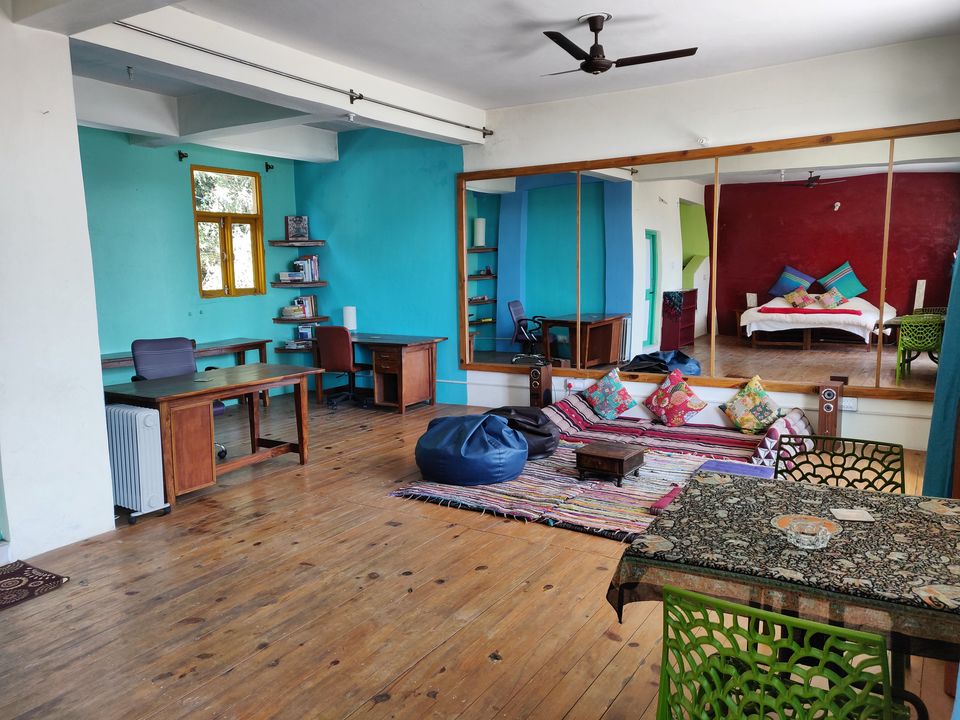 Last, but certainly not least. We had simple and delicious homemade food for the first few days, at Jibhi and Gushaini, gorging on local mutton curry, siddhu chicken curry, grilled Himalayan trout and sabzis made from locally-grown veggies.
Bir, Mcleodganj and Dharamshala offered a delightful combination of Tibetan and Continental food. The PORK MOMOS (pan fried and steamed!) were to die for, the Thukpa was flavourful and the Soutsemen was the perfect comfort food after a tiring day.
Oddly enough, the Rosti with fried egg (June 16, Bir) and chocolate cake (Jimmy's Italian Kitchen, Mcleodganj) also made it to the holiday's culinary highlights.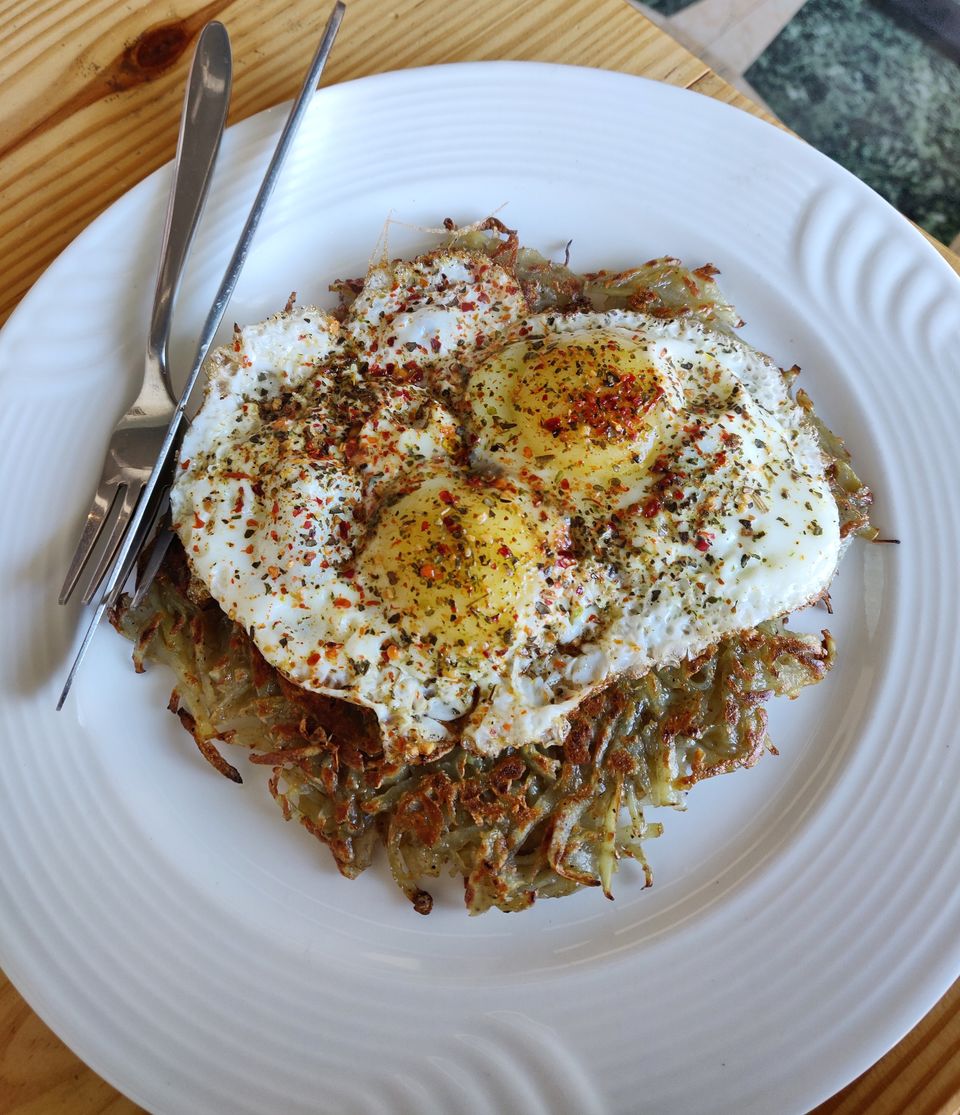 Costs
1. Flights (Mumbai-Chandigarh and Amritsar-Mumbai in peak Diwali time) - INR 14,000 p.p.
2. Accommodation - INR 8,125 p.p.
3. Travel within Himachal - INR 7,500 p.p. (5 taxi rides i.e. Chandigarh - Jibhi, Jibhi - Gushaini, Gushaini - Bir, Bir - Dharamkot, Mcleodganj - Amritsar)
This is where we splurged a little, for convenience and the fact that both of us get slightly carsick and preferred going at our own pace. You can save a ton of money travelling by state buses or just in larger groups!
4. Food and everything else - approximately INR 5,000 p.p. Keep in mind, we went during the peak Diwali week, which affected airfare and some Airbnb rates!
I admit we moved around a lot, and if I could do it again, I'd probably spend more time in Jibhi and Gushaini.
No, the mountains didn't call me, but I've certainly got them on speed dial now!