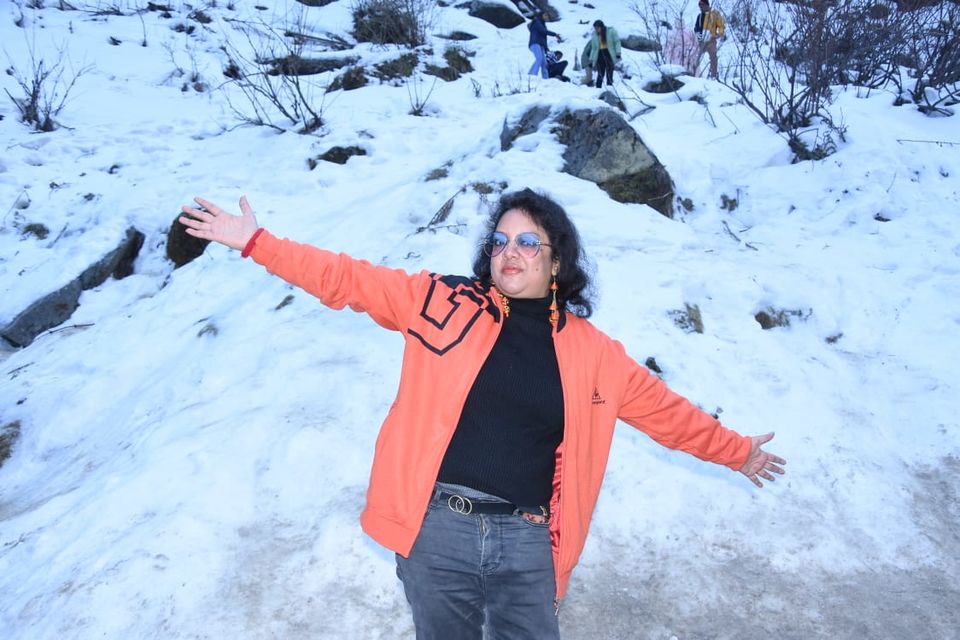 Just like the entire world, I and my family also spent 2020 in lockdown where we were literally locked in our home. So when situations changed towards the end of 2020, we decided to celebrate my husband's birthday on 18th January in beautiful Himachal. Having already been to places like Manali, Kasauli and Shimla, it was time to explore Dalhousie and Khajjiar. This is our story of first visit post Covid lockdown.
Day 1: Departure
Although road trips are famous for Himachal, we decided to go by train and booked our overnight journey to Pathankot from Delhi. It was a cozy trip and we reached the Pathankot station early in the morning. After brushing our teeth at the station itself, we decided to book a cab to reach Dalhousie. For cab bookings, there is a counter just outside the station and I strongly advise you to take the cab only (instead of the time taking local bus). The weather in January was beautiful, and the floating clouds on the road made the trip worthwhile. We reached there in around 3 hours and after checking in our pre-booked hotel on Mall road, we decided to explore the nearby eateries.
From delicious parathas to ice-creams we tried all and called it a day.
Day 2
We booked a cab for around Rs 2,000 to Khajjiar. At this time of the year, you will find snow in a lot of places. We reached Khajjiar in just 1.5 hours and did horse riding. Also clicked a lot of pictures with rabbits. Tried other activities too. While returning, we stopped at a lot of snow points. My daughter played with snow and it is here, we celebrated my husband's birthday. I had taken a small cake with me and three of us did a unique celebration there.
Day 3
On Day 3, we explored Chamera lake. It's a beautiful lake where speed boating, individual boats are available. A must-visit on your trip to Dalhousie. On our way back, we made a short stop to a landslide photo-op tourist destination. Had our lunch there only. Total trip cost was around Rs 1500.
Day 4
On Day 4, we explored local Dalhousie sightings. We went to Panchpula waterfall. Since we went with a 6-year-old, it was kind of a short trek. Stayed there for 2 hours. We had delicious Maggi over there.
Day 5
It was our last day. Before departing for Pathankot Railway station, we did some local shopping. Just outside the railway station, there are pure vegetarian restaurants and dhabas which serve lip-smacking food. Would advise everybody to try it must before leaving Pathankot.
I hope my trip details will benefit others.