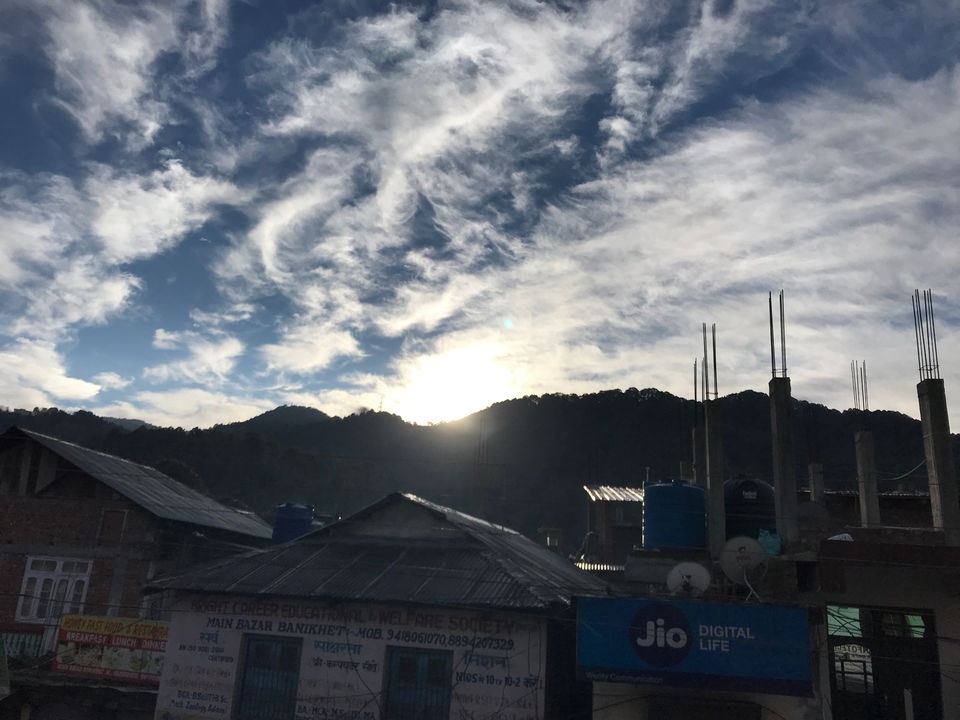 Travelling to Dalhousie for three days with a group of six friends was initially a skeptical decision.
To our surprise, it was heck of a trip, which made me write about the panoramic experience here. Dalhousie is also famous for shooting of the movie Gadar.
We booked Innova @Rs 12 per/km, plus Rs 250 per day to the driver and toll charges.
Our trip started @5:30AM and it took 12 hours exactly to reach Banikhet. We stopped at a dhaba in Ludhiana for breakfast and one more time for a short break 30km before Banikhet.
Banikhet is 7-8km before Dalhousie. We had booked 2 rooms (three people each) at Nirmal Ratan Guest House. A small guest house and complete value buy. Budget stay!!
Nearby the hotel, there are many snack points serving yum food to satisfy our taste buds.
So our day 1 went into travelling only, reaching our destination, while watching the nature's beauty.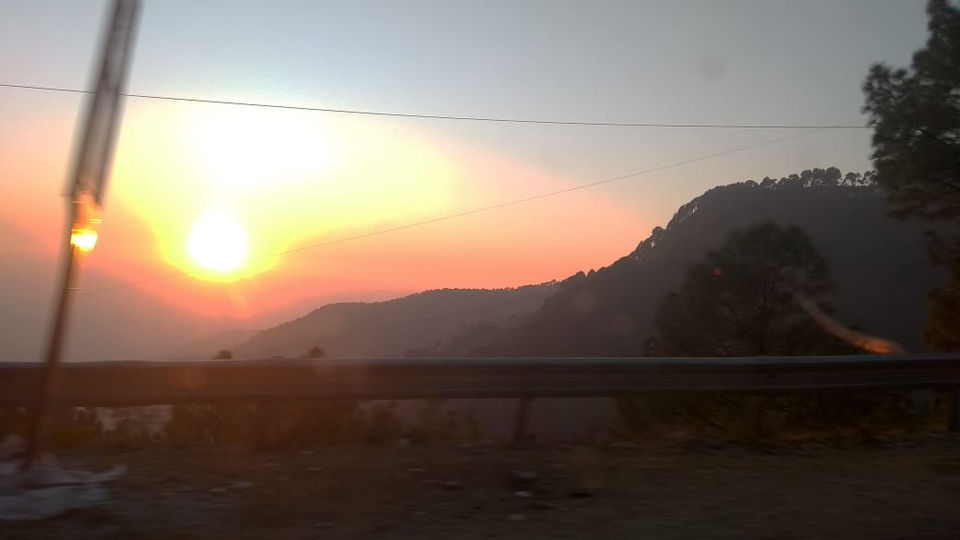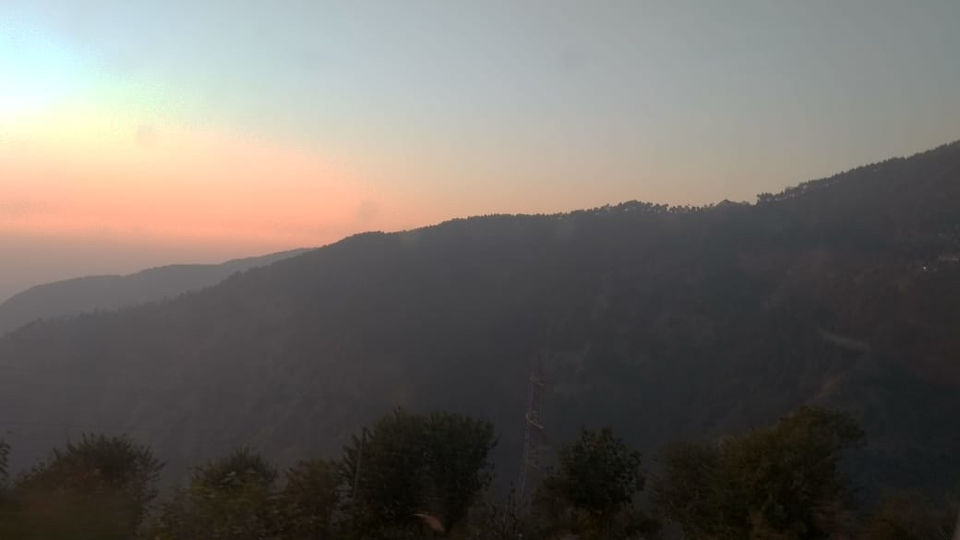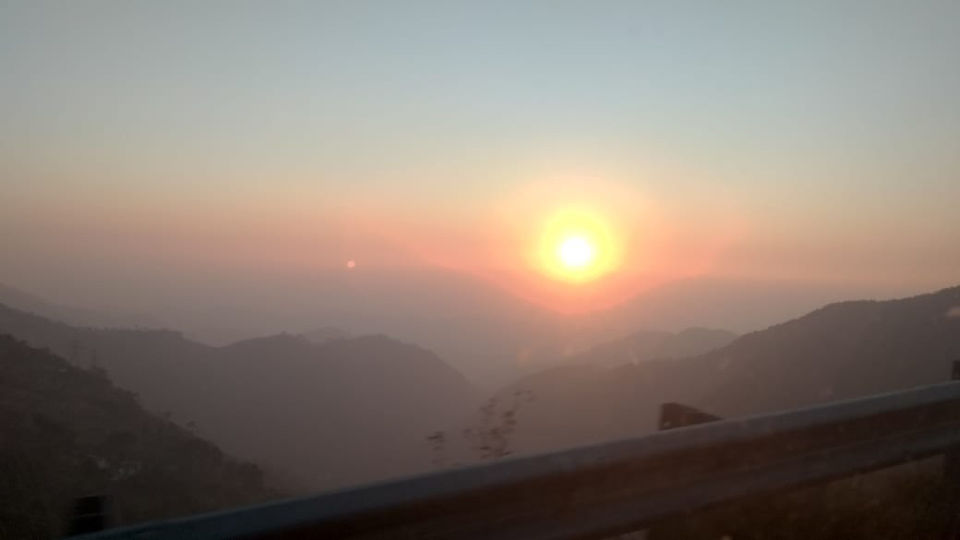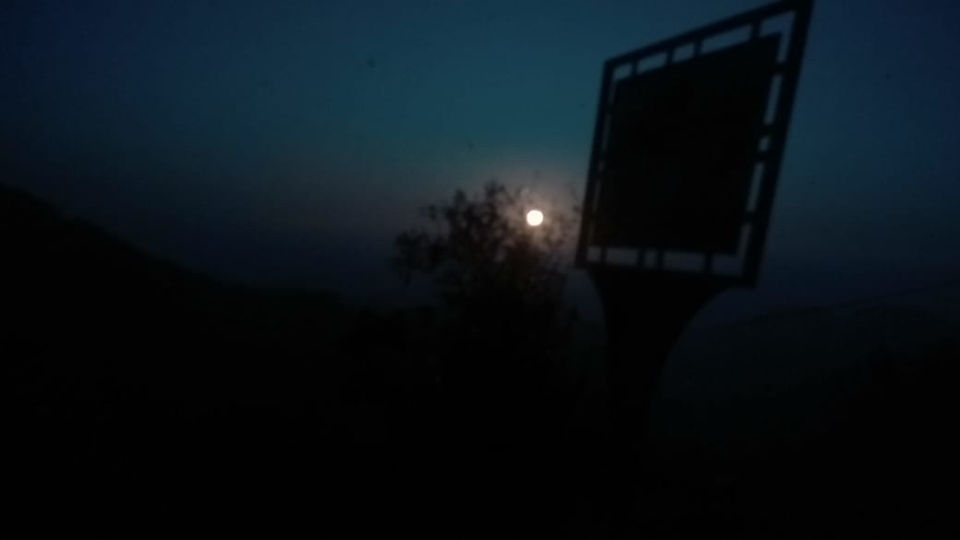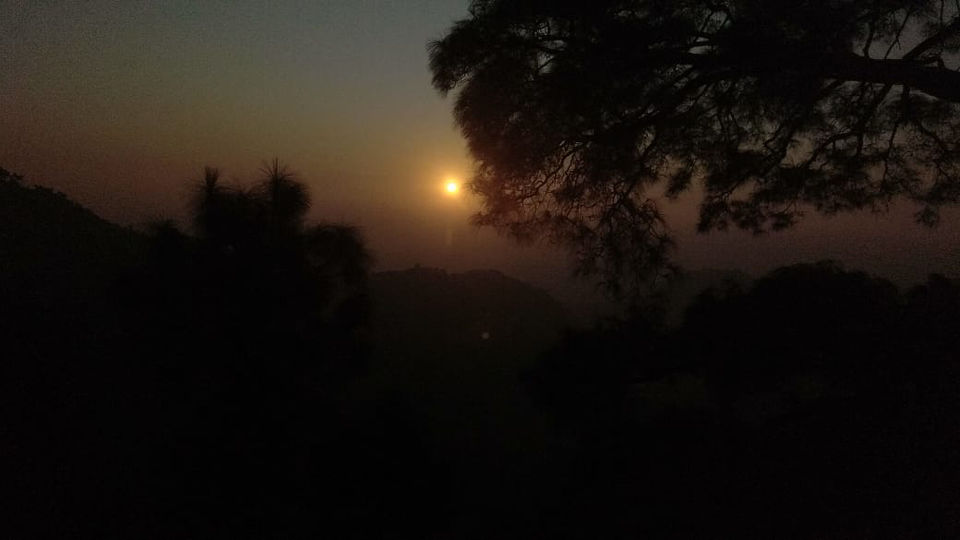 After a sound sleep, we started our trip @10 in the morning, after having breakfast at Mirchi Restaurant. The food, view from the restaurant, services were 9/10. It's a 10min walk from the Guest house.
We had our breakfast at this restaurant everyday.
We then proceeded to Khajjiar, a mesmerizing hour and a half drive from Banikhet.
It seemed we would not be able to reach there as the road was narrow, and very snowy, but to our luck, it was open for travelling.
My first view reaching the valley was Wow!! I was literally spell bound by the beauty of the place.
It had paragliding, horse riding and few other adventure sports.
People weighing more than 90kg were not allowed for paragliding.
The street food vendors specially the Gol Gappa wala and chole kulche wala were mouth watering.
While few of my friends went for paragliding, I along with others searched other locations in Khajjiar.
Opposite the parking area there is a small place going upwards, worth going. The view was amazing.
After few hours, we went back to Banikhet, with a stop at mall road Dalhousie for evening snack.
We had our snack at Mongas Cafe. It serves delicious Pizza and pasta.
Note: Food in particular was delicious everywhere.
I would like to clarify that, we tried our travelling was in light only, as the roads were very narrow and snowy.
We returned to our hotel by 8PM.
So practically we covered Khajjiar and Dalhousie on Day 2.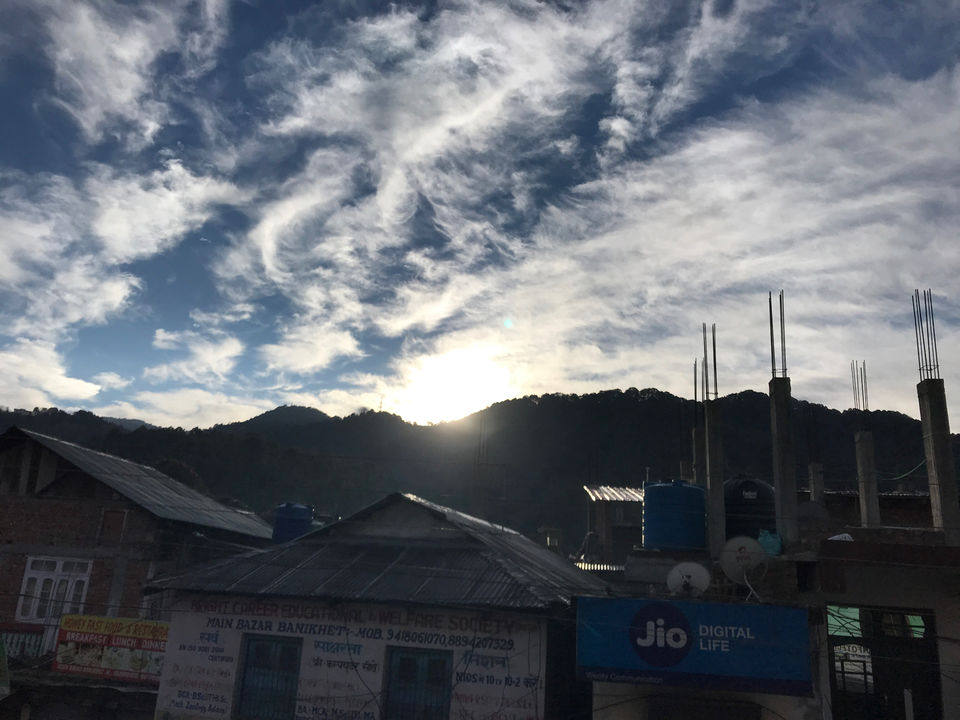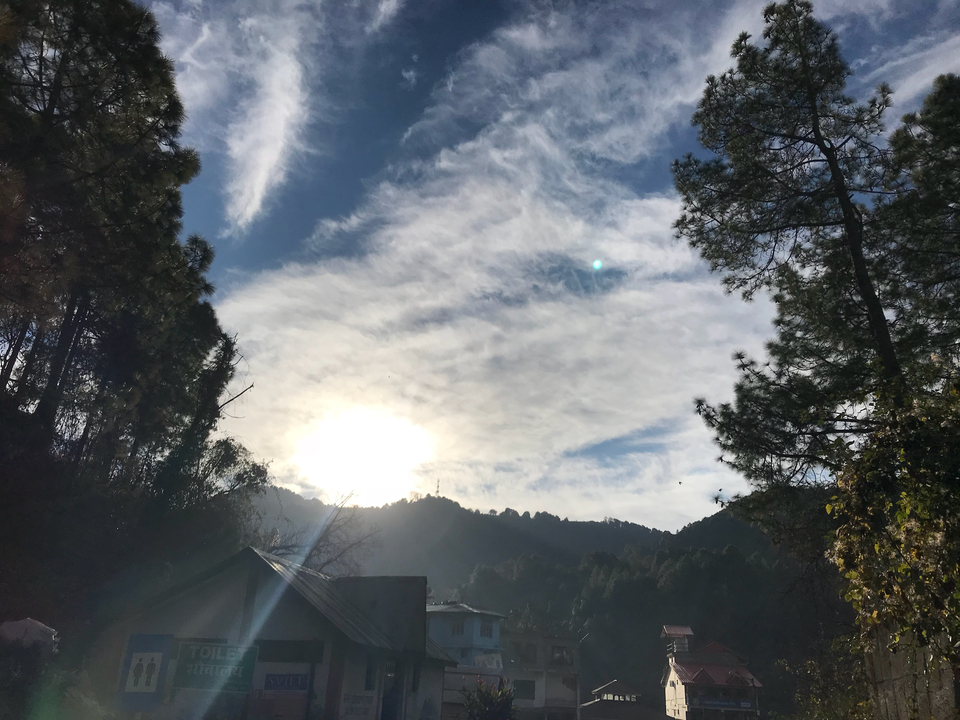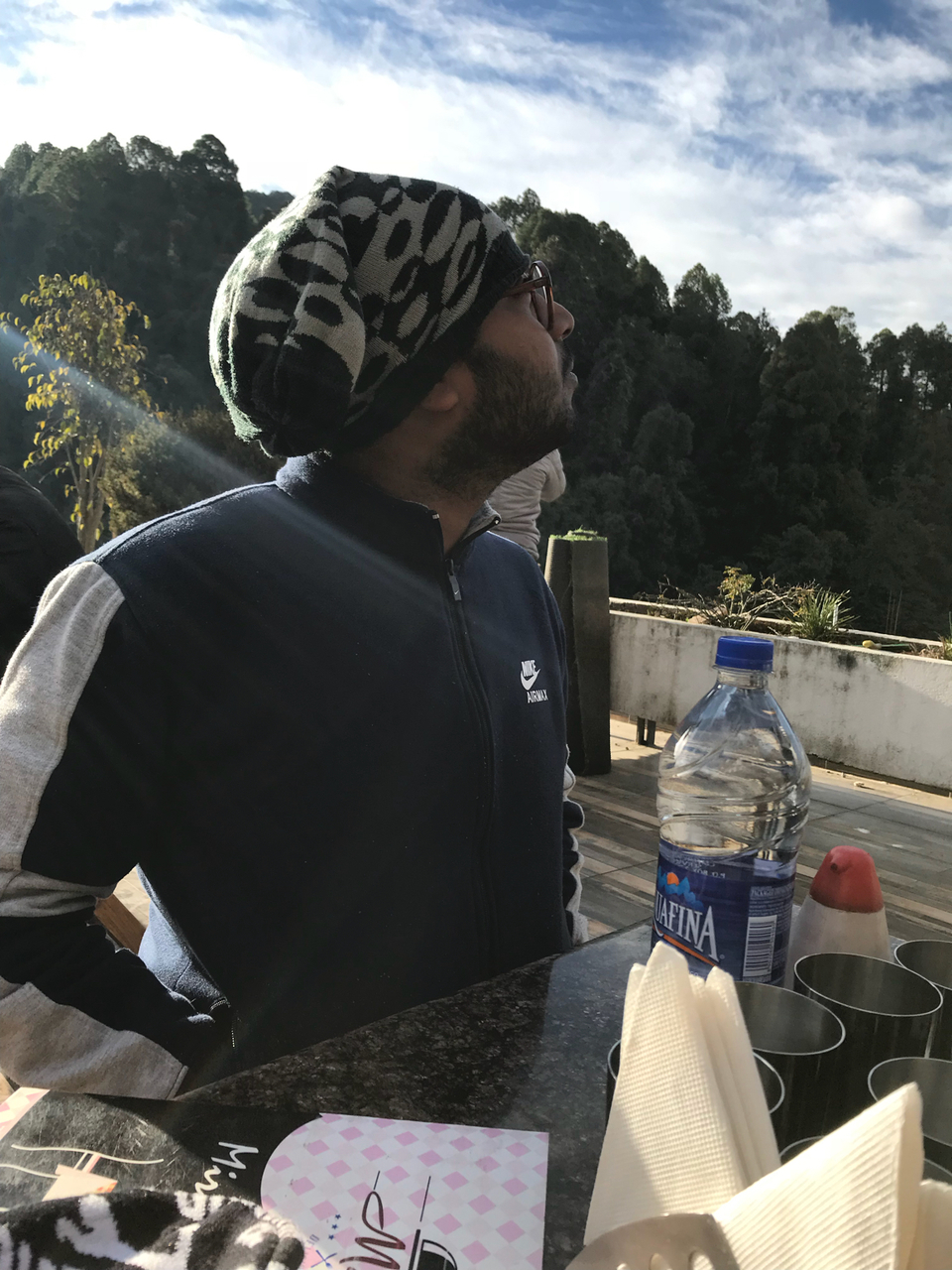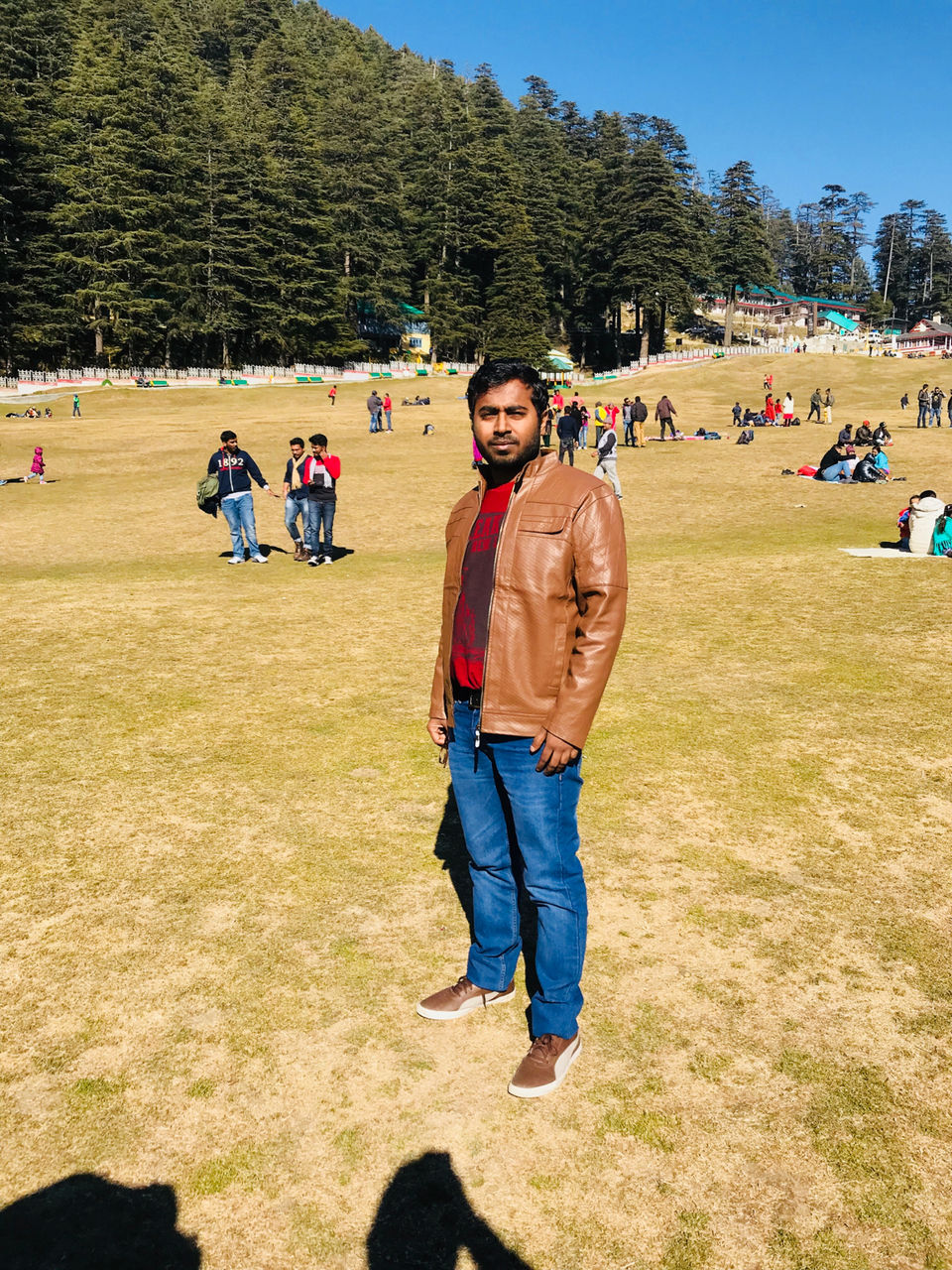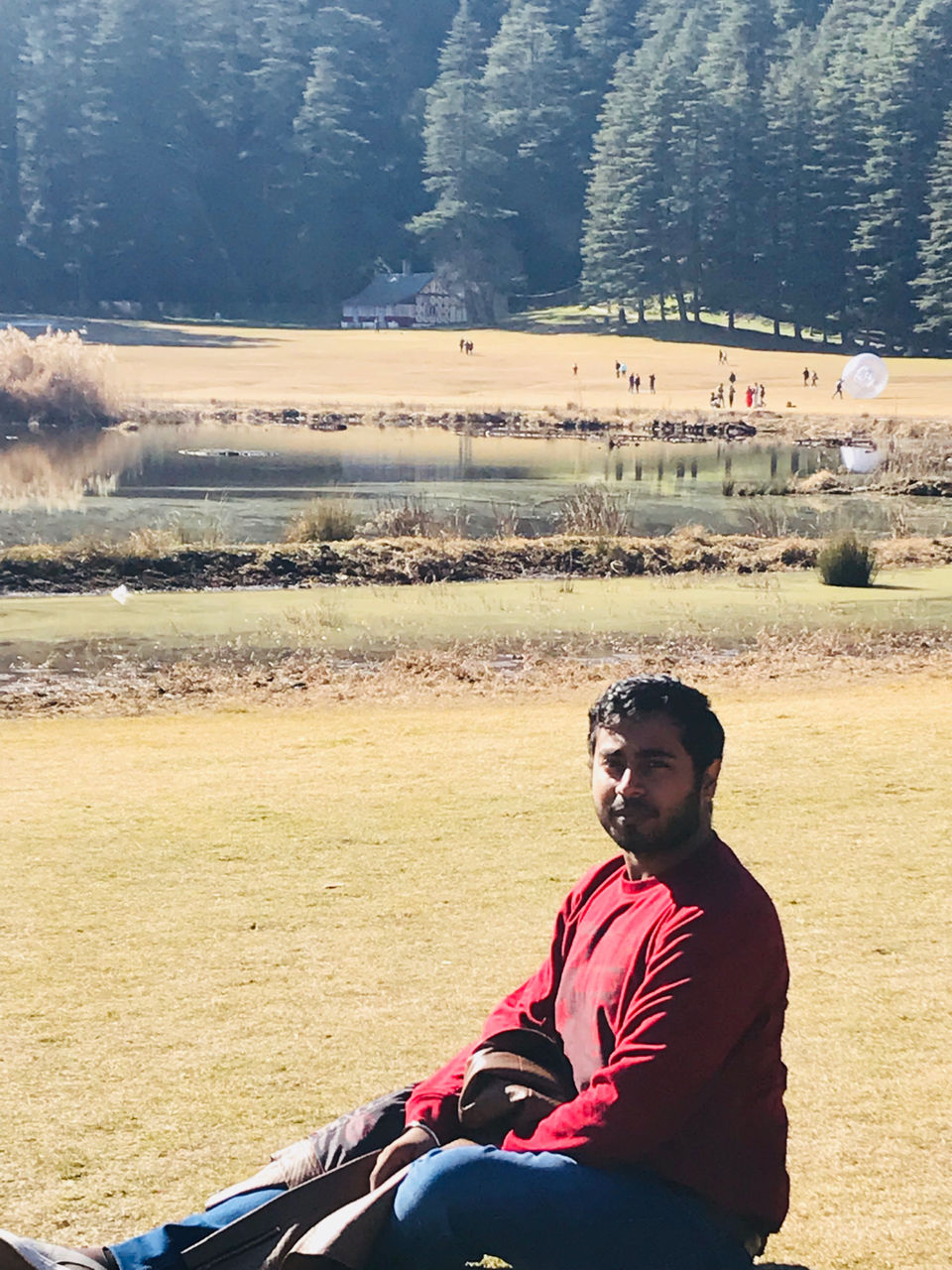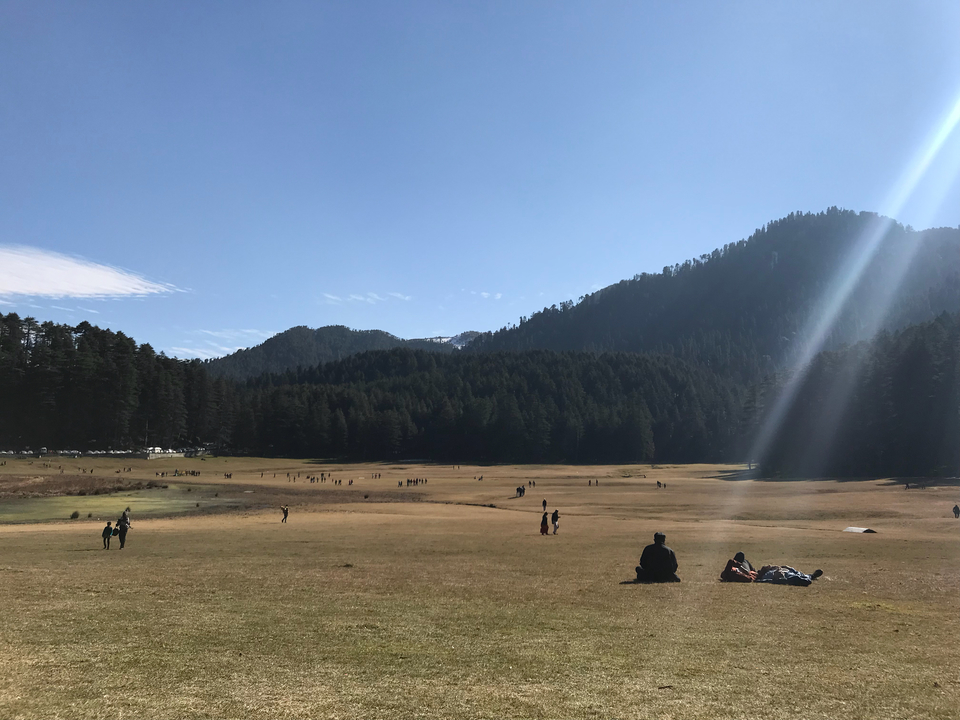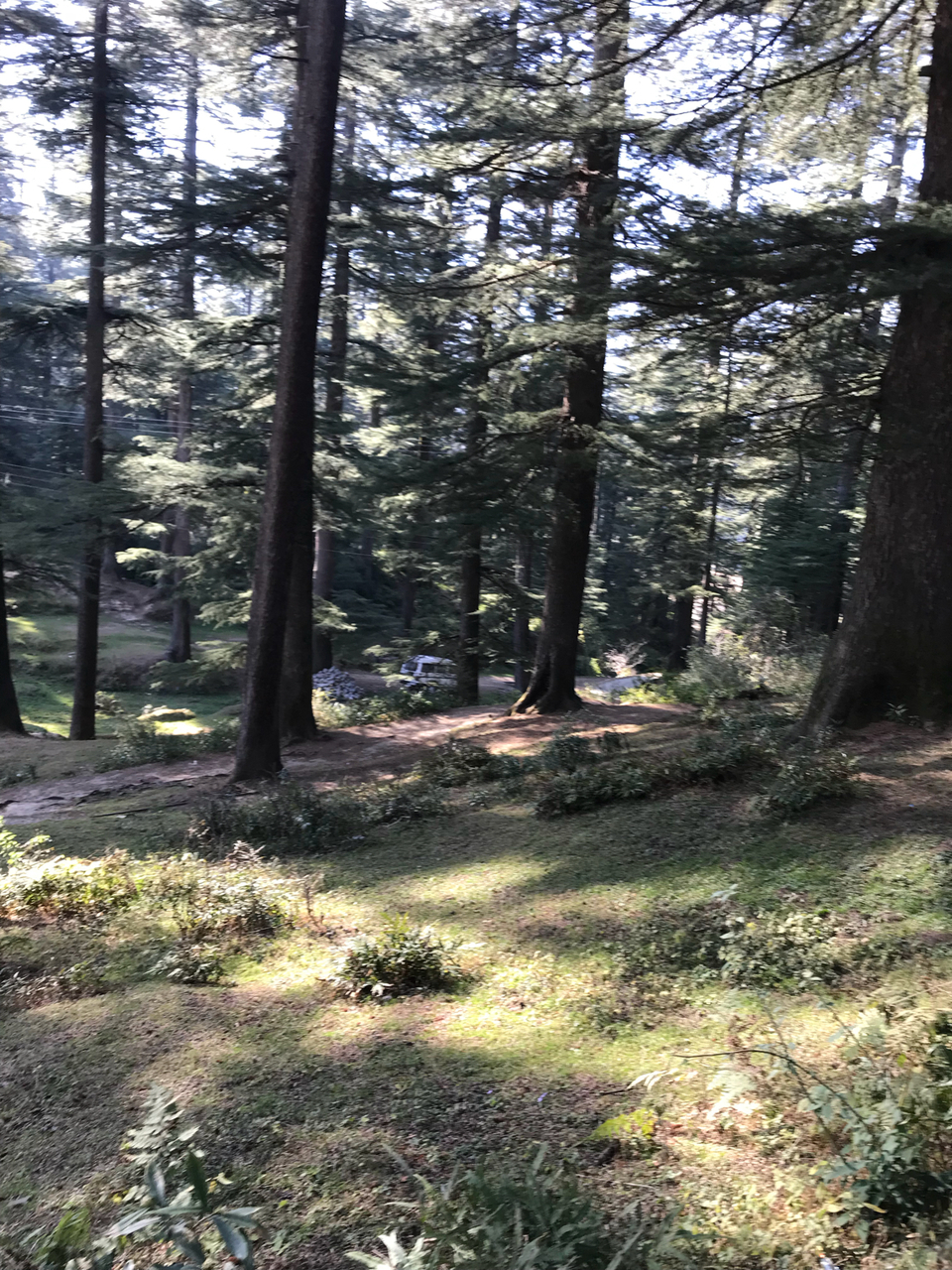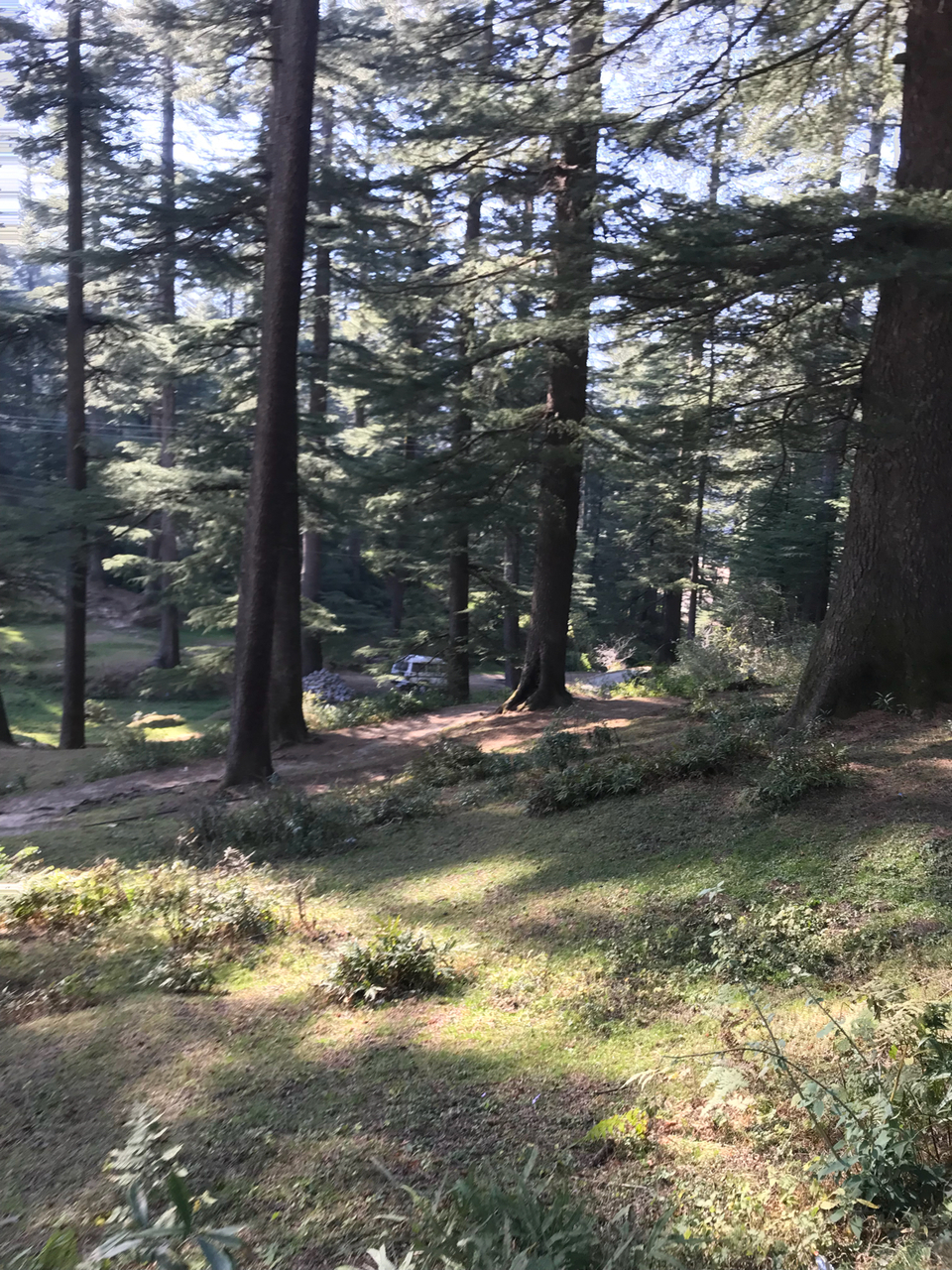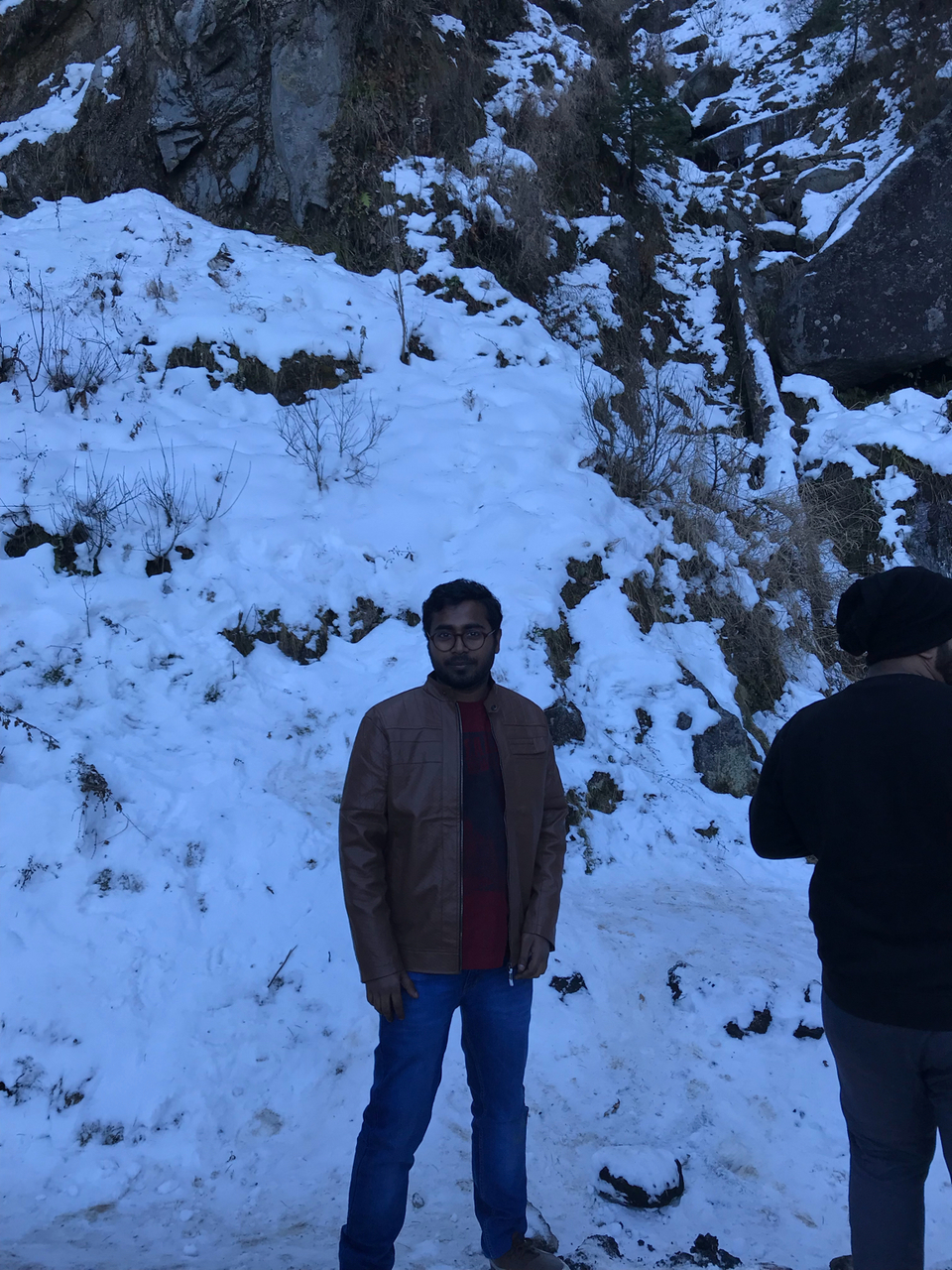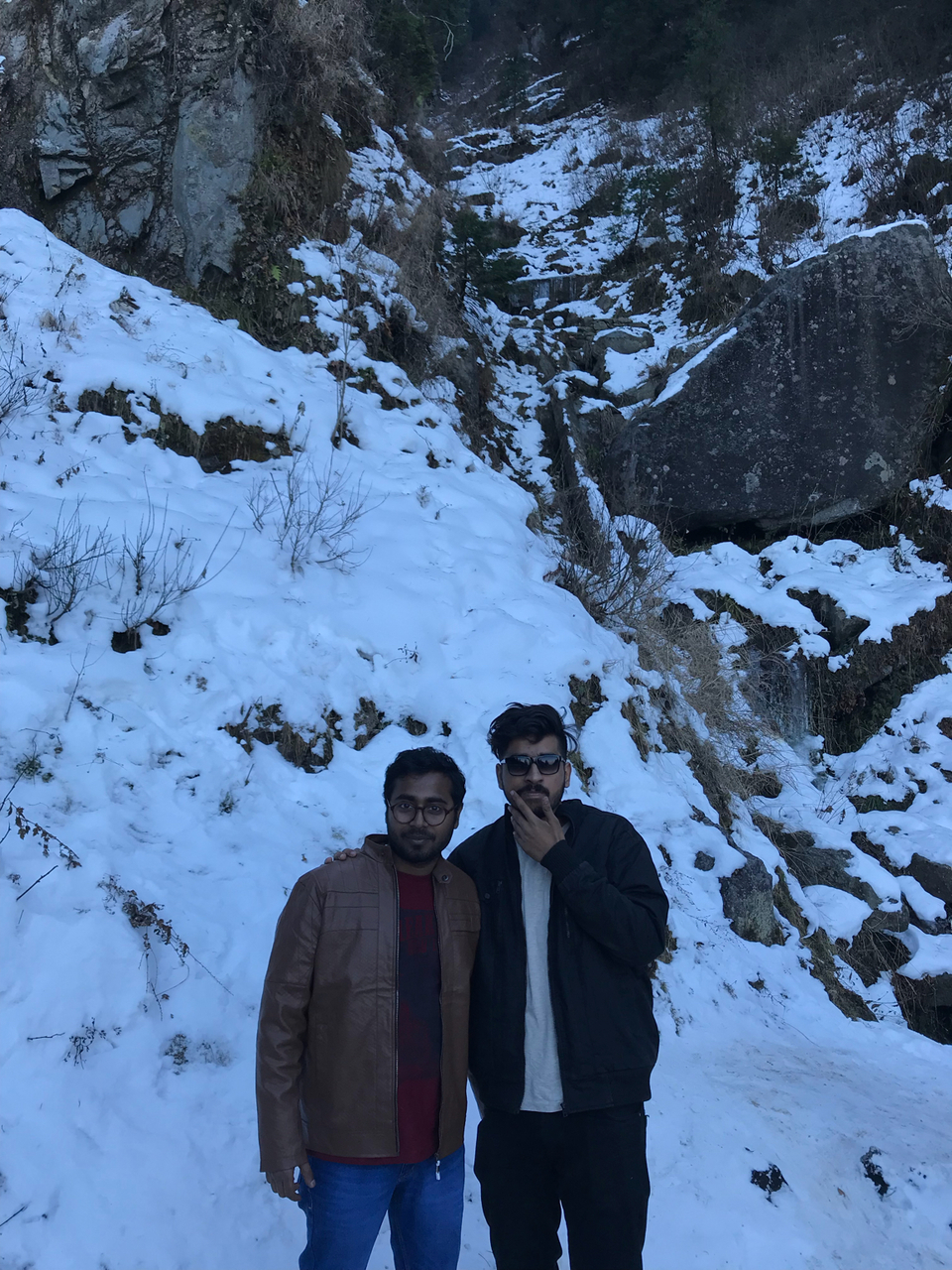 Again we started our trip @10 in the morning, after having breakfast at Mirchi Restaurant.
This day we were confused about where to go, as there were less options.
So we decided to explore the beauty of Chamba, specifically, Chamera Lake.
Banikhet to Chamera travel, a two hour drive was serene.
Chamera Lake has boating @Rs 350, 30-45min.
The lake and its view are breath taking.
After two-three hours, we were thinking of what to do thereafter, as we lacked options.
Then we planned for trekking. We had two options, one being the Daikund peak and the other being Kalatop.
Daikund (5km) is relatively difficult trek than Kalatop(3km)
Being unprepared for trekking, and also, unfit we decided kalatop for trek and camping.
My friend was able to get a great bargain for camping at kalatop.
Those who have trekked before, will question me for saying athree Km walk to Kalatop as 'trekking' and rightly so.
Note: If a person says you to take short cut with them, unless you have proper trekking essentials, please don't take it.
We went for the three km 'trek' without even renting the trekking shoes. We unfortunately took the 'short cut' and it was hell scary!!!
The shoes were slipping like hell.
After much difficulty, we reached the top. The view was so beautiful to be explained in words.
Unfortunately, our phones went off, so could not take many pics.
As the sun was going down, temperature was also decreasing.
As we were unprepared for camping/trekking, our shoes/socks were not sufficient. At one point of time, we could not feel our feet.
Luckily, after the bon fire, we got our feet back!!! Such a relief it was!!!
The people at the top, our helpers, were amazing people. They helped us in every way they could.
Give respect and take respect much more!!!
I had the best rajma chawal i ever ate in my life, at the top.
The tents were warm, so we could easily spend our night inside tents.( outside temperature was -4)
My first camping, a memorable one indeed!!!!!
We started our journey at 11:30 AM and reached back to Delhi in 12 hours.