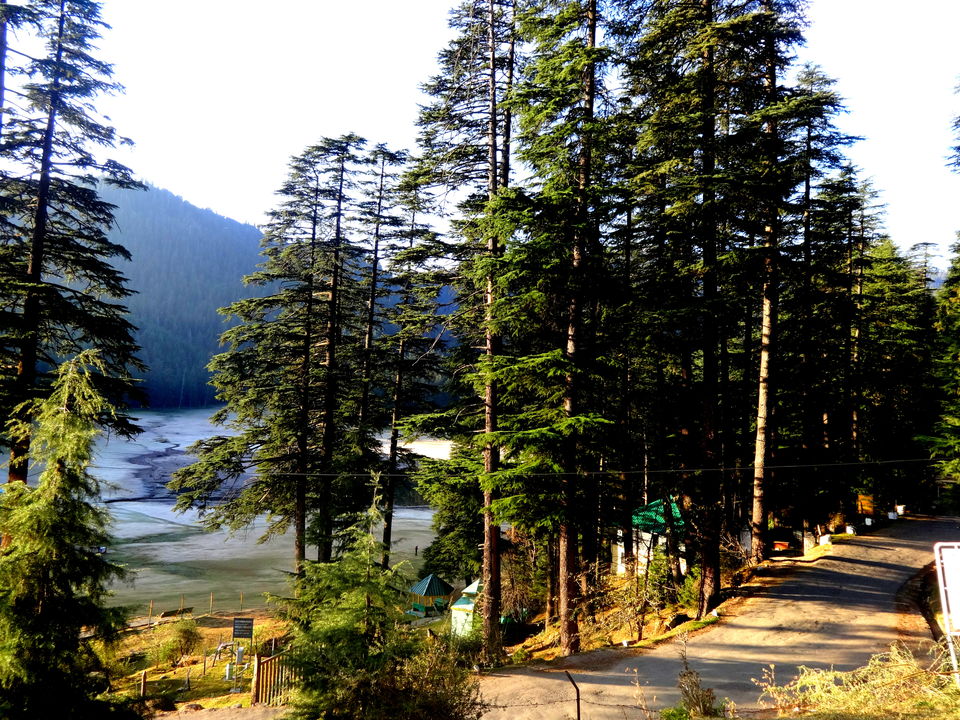 Khajjiar is often referred as the "Mini-Switzerland". We decided to keep our base location as Khajjiar. Khajjiar being uncommercial very less tourists can be spotted and Dalhousie is generally crowded so decided to stay at a place which has less people around.
Dalhousie to Khajjiar is just 21 kms and drive time is close to 1 hour.
We boarded a train from Delhi to Pathankot. In 2014, self drive cars were unavailable so most of our travel was via trains. But now I sure you can drive down with a self drive car.
On a Friday night we boarded a train and by early morning aroud 3:00am we reached Pathankot. From Pathankot we hired a private taxi to Khajjiar. Khajjiar has very limited hotel options, I found the best one to be the HPTDC hotel at Khajjiar. It's a government run hotel, we all the amenities and friendly and helpful staff. They have the options of the cottages and the suites. we divided one night at suites and one night at the cottage but end up staying at the suite because cottage is few minutes walk from the main hotel.
It was a 3 night stay and two days we were at Khajjair and next day we visited Dalhousie. Khajjiar is a small place, you can enjoy the walk, then relax at the hotel and enjoy some good time at the meadows. For Dalhousie you can take a taxi from the hotel and visit the places. We visited the cafes in the Dalhousie market, did some shopping. Kalatop is a must visit in Dalhousie.
Comment below if you need any additional information.