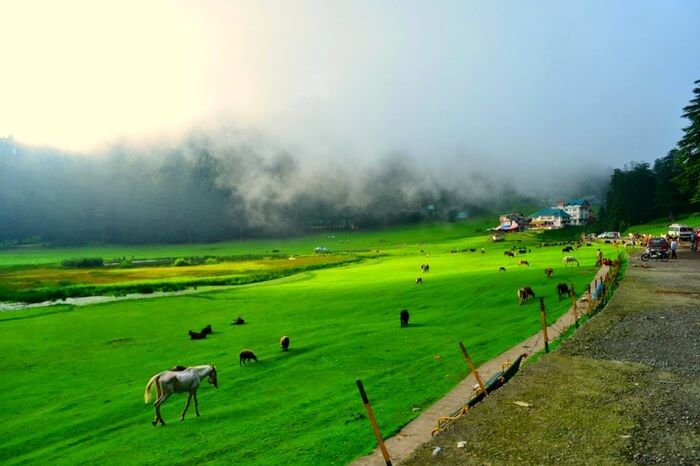 Khajjiar is a small town near Dalhousie which provides tourists a unique combination of forests, lakes and pastures.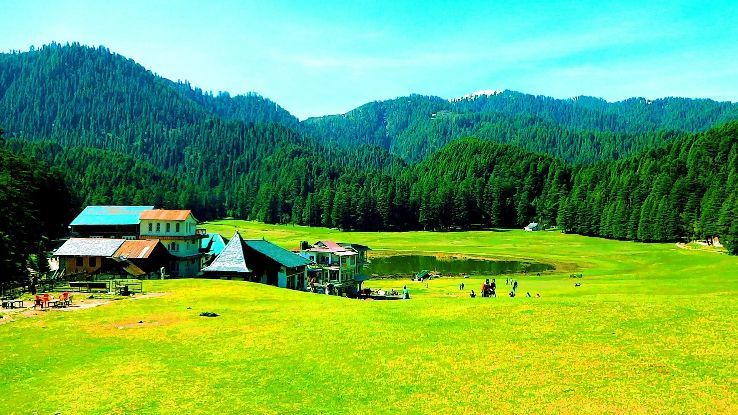 The mesmerising beauty of this place has greatly influenced and inspired many kingdoms throughout the years, including the Rajputs and Mughals. Located at an altitude of 6,500 feet, the natural beauty and picturesque landscape of this place are bound to leave an everlasting impression on a tourist. Khajjiar is known for its nine-hole golf-course which is nestled in the midst of lush greenery and a breathtaking landscape. Khajjiar is a small plateau which also has a small lake which is one of the most favored tourist spots in this town. Khajjiar is surrounded by green meadows and dense forests and it is also known for its beautiful temples. This region also attracts adventure seekers and has a lot of options in adventure sports like paragliding, horse riding, zorbing, trekking etc. Khajjiar is a must visit place for everyone coming to Dalhousie and its nearby regions. However, the way to Khajjiar can be closed sometimes during winters because of heavy snowfall.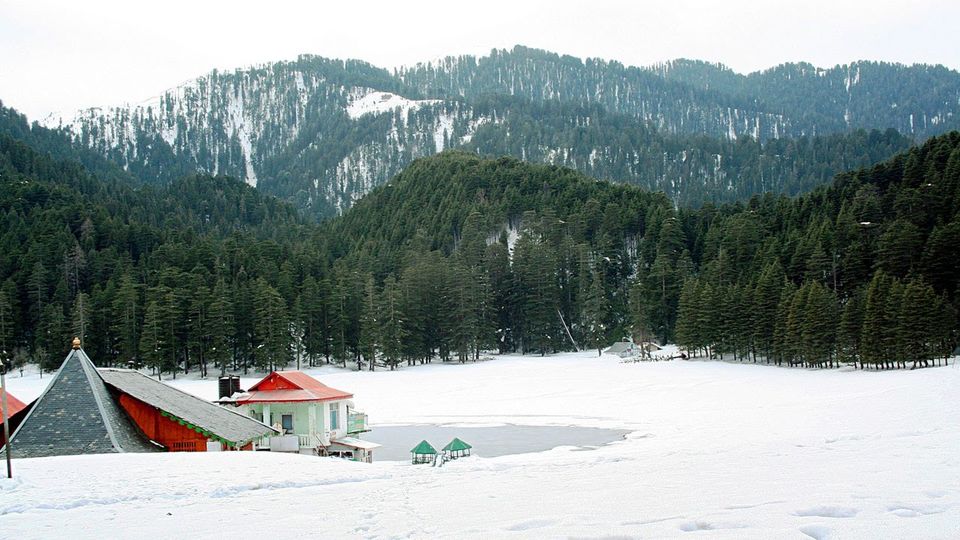 How To Reach Khajjiar:- The town of Khajjiar is a part of Chamba district and is well connected to Chamba and Dalhousie (24 km) and can be easily reached via taxis. The nearest railway station is in Pathankot and then a taxi can get you to Khajjiar. Alternatively, you can reach to Chamba or Dalhousie by bus and then take a cab from there.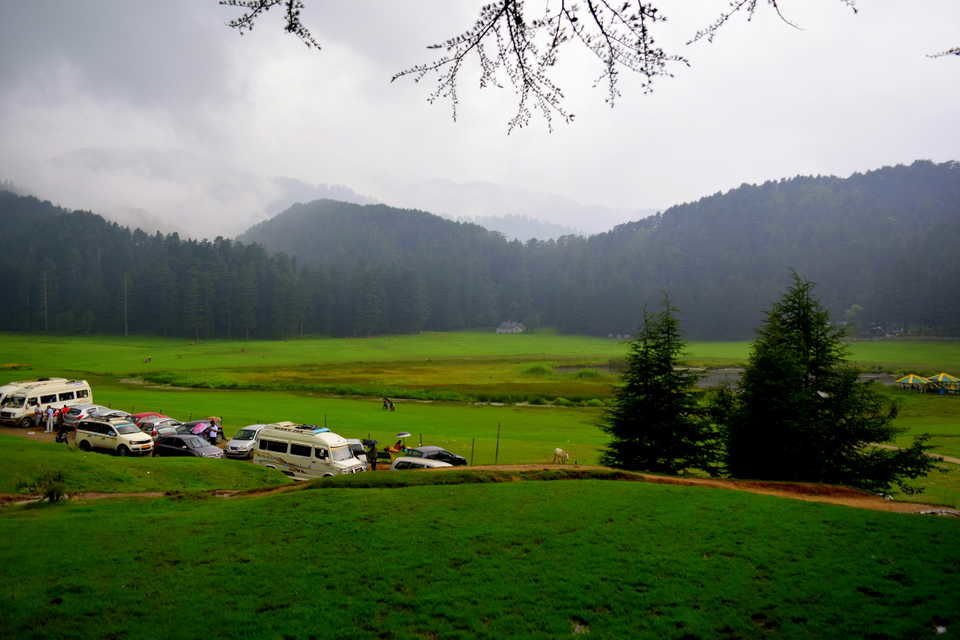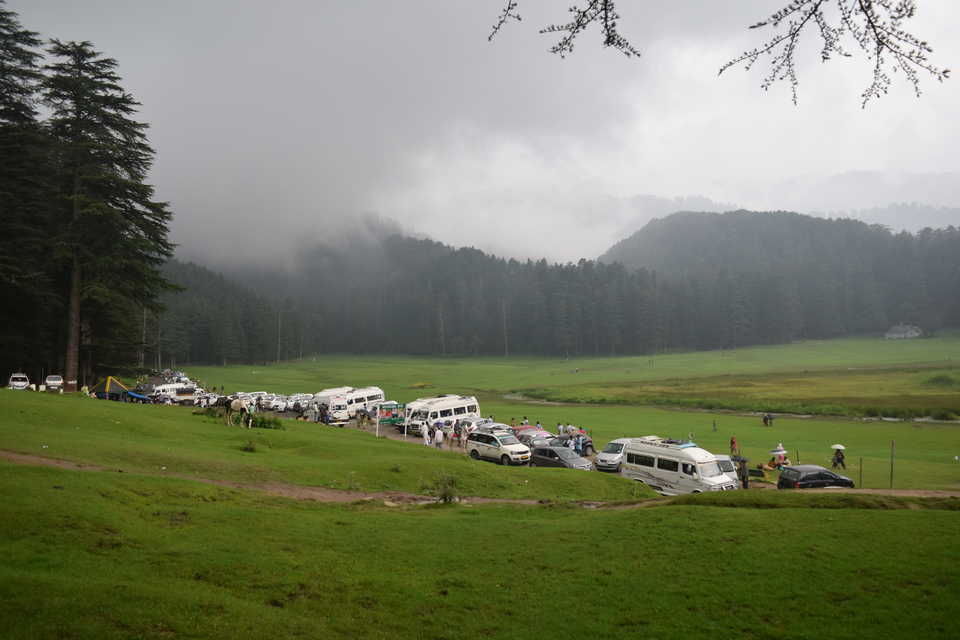 How to Reach Khajjiar by Flight
Khajjiar does not have any airport. The nearest airport is in Dharamshala called the Gaggal airport, at a distance of about 120 km. Taxis and buses are easily available from the airport to Khajjiar.
How to Reach Khajjiar by Road
Khajjiar is very well connected by road to all the important towns of Himachal Pradesh including Dalhousie, Shimla and Chamba. State-owned and private buses ply on the route. Alternatively, you can drive from these towns to Khajjiar.
How to Reach Khajjiar by Train
The nearest railway station is located at a distance of about 118 km in Pathankot. Trains from Delhi, Bhatinda and Chandigarh are available till Pathankot. Taxis can be hired to complete the journey till Khajjiar.
Local Transport in Khajjiar
It is a small area and walking is the best way to get around.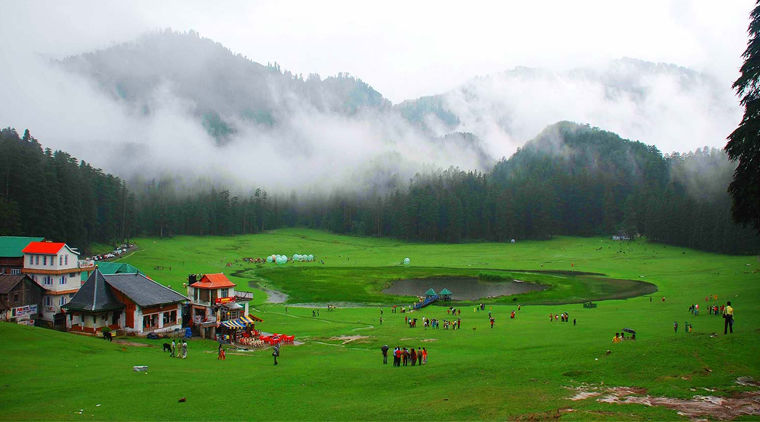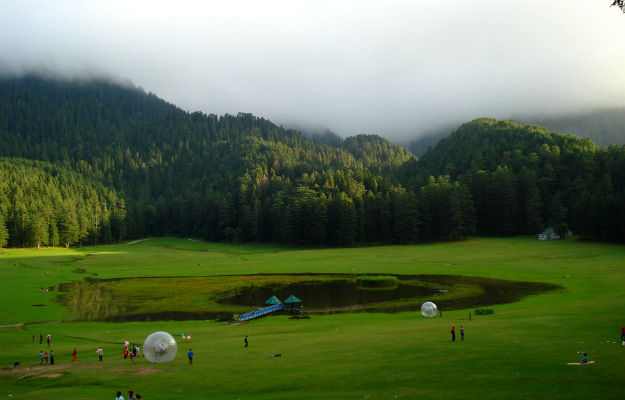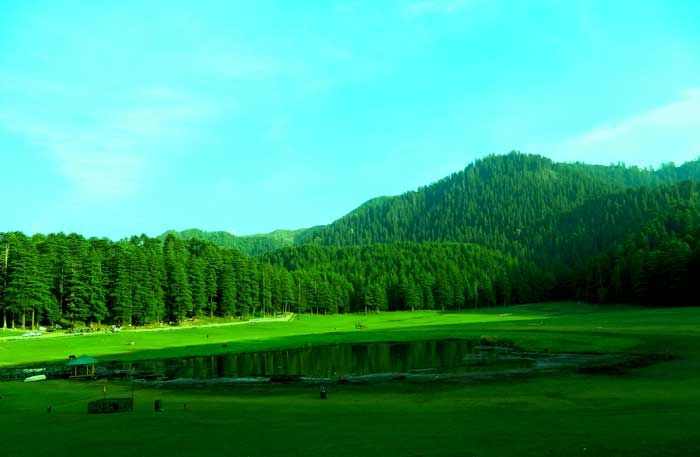 Khajjiar can be visited throughout the year. The winters, especially January and February, can be quite chilly and it receives snowfall occasionally. The road to Khajjiar might be a little unpredictable during these two months and a trip could be spoiled if there is heavy snowfall.
Events in Khajjiar:- Lord Shiva Statue Function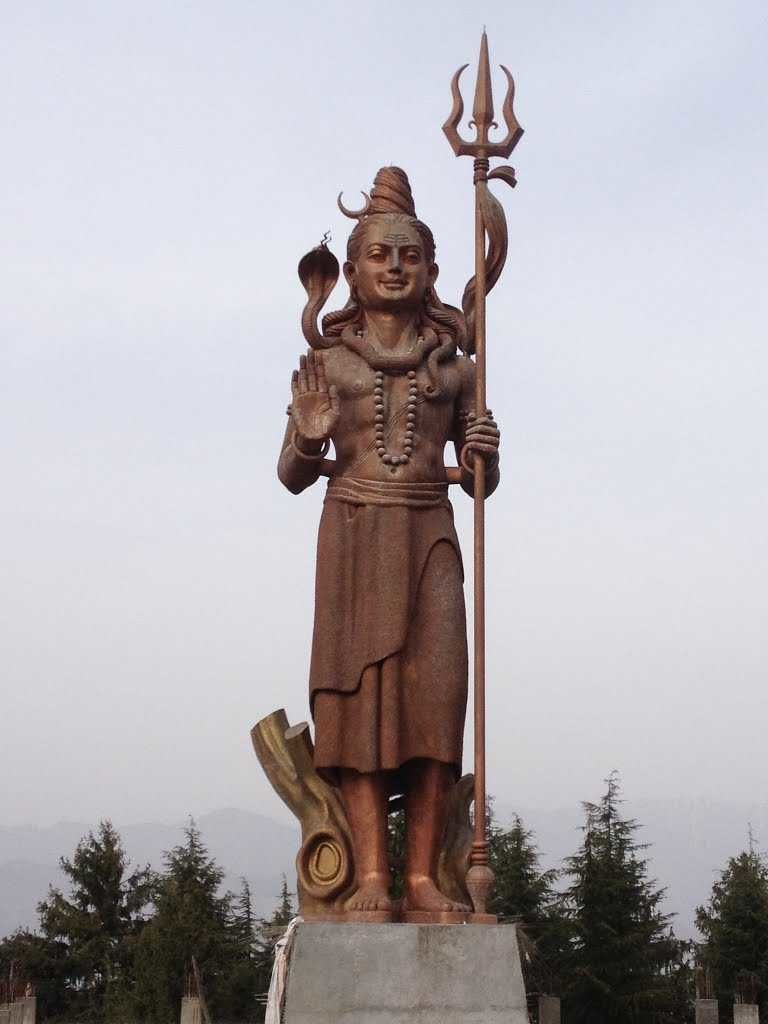 In the month of June-July, a function is held at this temple dedicated to Lord Shiva. Localites and tourists form the crowd and take part in the jagrans which take place in the evening and night. The temple also distributes food and other items of necessity to the poor and the needy.