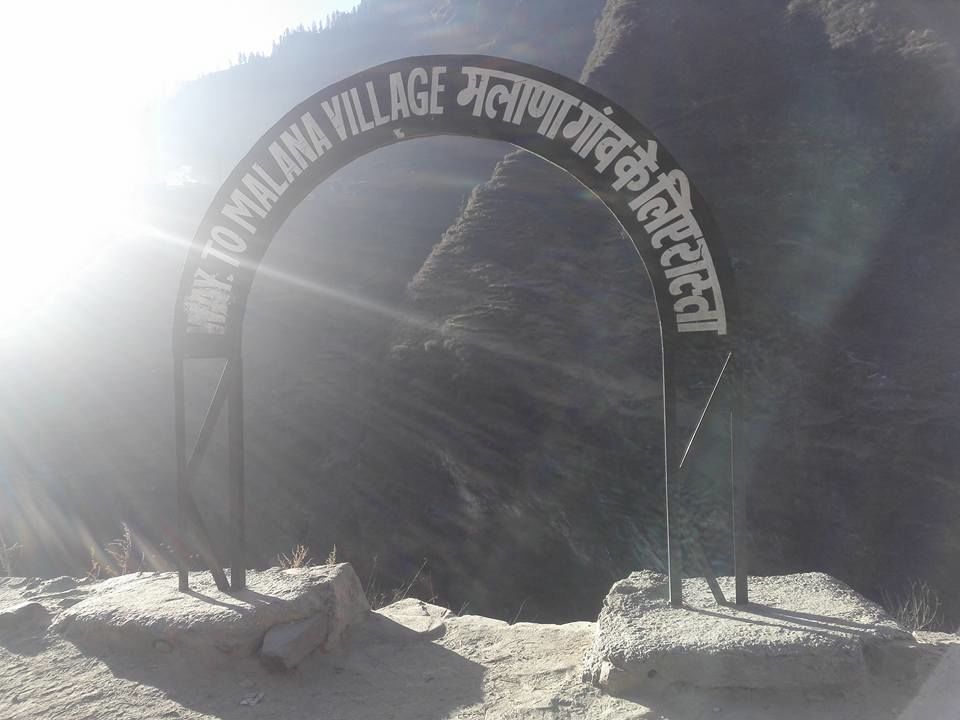 "Hell yeah, this place is extremely fascinating" – I told myself while checking the pictures on internet sitting in my office. I had already been on my 1st solo trek to Triund in the same year so I was more comfortable travelling towards north again. However this time it was Kasol – Rasol – Tosh – Malana. As always, you feel exhilarated whenever you travel to some new place. I did my small prep before planning the 10 days trip. It was a 2nd week of December, Ah, where hardly any travelers plan to travel to north as the temperature goes down below 10 degree.
Somehow I managed to reach Kasol after a roller coaster bus ride from Bhuntar to Kasol. When I reached Kasol, it was thoroughly different from my Bir visit. I got down at the chowk where I saw people with pierced eyebrows, tattoos & trance playing in their phone. I was roaming in the market with my backpack figuring, "how I am going to stay here for a week now?" I went to one guest house where there were 2 male managers of the guest house & they asked me, "Aur kuch chahiye ho toh bolna, hai humare pass". I could only say "okay" that time. I just kept my backpack & went to the gallery. I saw a beautiful view where clean parvati river was flowing in its complete serenity. Keeping all the strange thoughts behind, I decided to travel to Malana. I had already pen down my way of travelling. So that day, I decided to read some articles about Malana before I leave for my journey. There were articles about missing tourist who either got robbed or killed while trekking to Malana. My scary thoughts had started blooming & I believed in all the stories & assumed that I am also going to get killed or robbed by someone.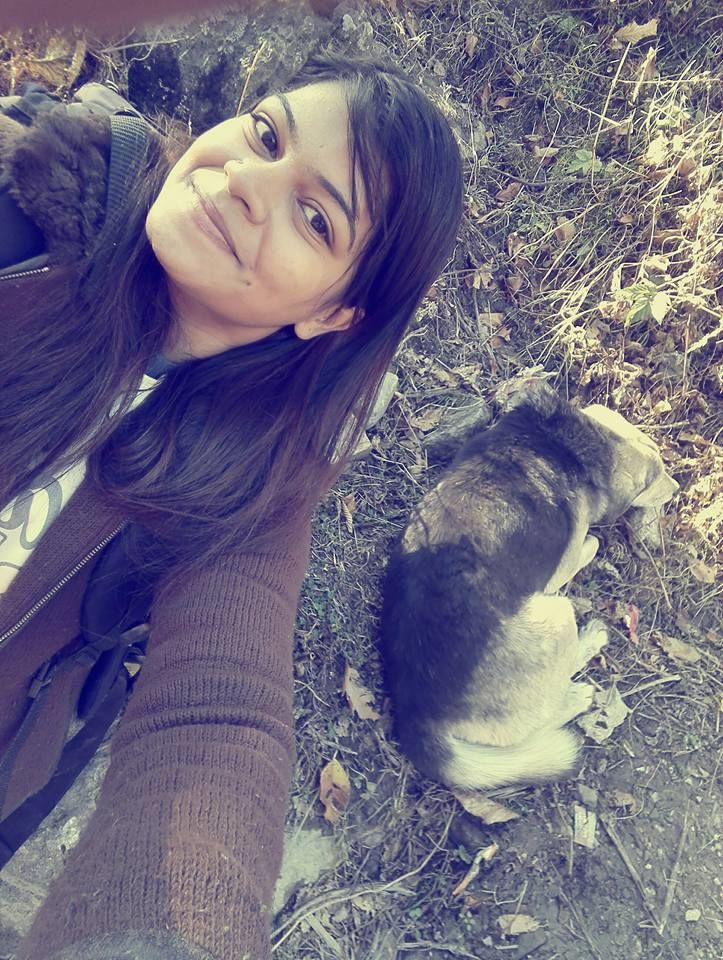 I am a curious traveler which is dangerous as well sometimes. When I got up in the morning, I was prepared to go. I took my backpack & boarded a taxi for myself. The whole route from Kasol to Jari was thrilling as I was juggling between one corner to another corner. We somehow reached Jari, the start point of the trek. My driver told me now you start your trek from here & showed me Malana from the trek point itself. It was still quite sunny in the month of December during afternoon. I saw here & there & found that, 'I am the only one trekking to Malana. I took my backpack too as I thought that I will stay in Malana. I started my trek to Malana however my backpack became too heavy for a smooth trekking. Luckily, one dog joined me too during my trek. At one point, I fell down in the mud while taking a shortcut so I thought; now he is gone. I got up somehow & I saw, he was waiting for me ahead. He again joined me & we both reached Malana after 1 hour & 30 minutes.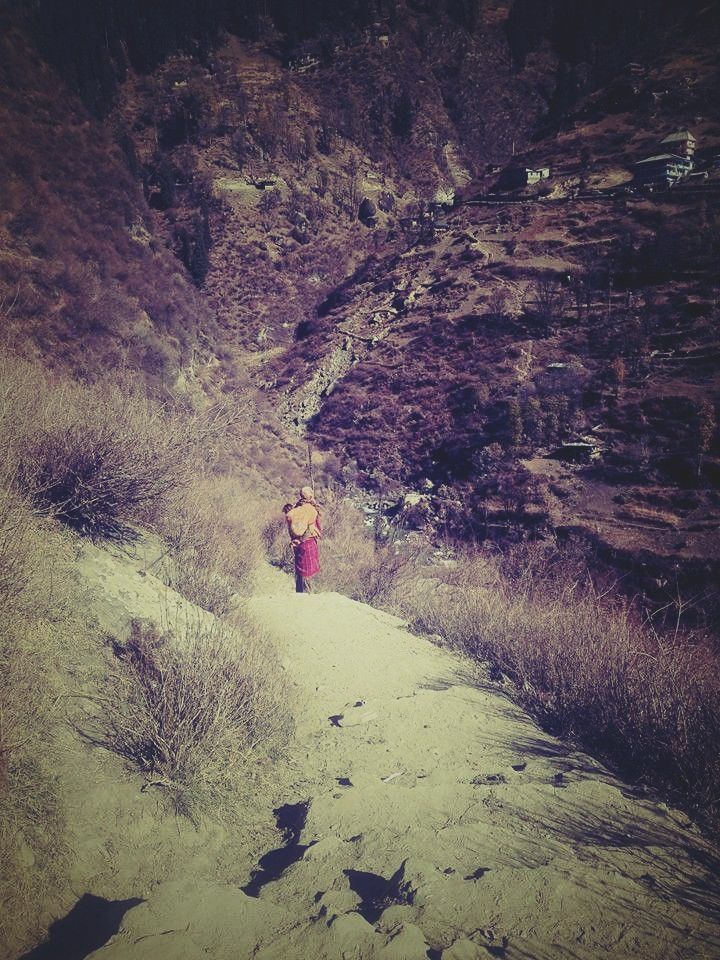 As soon as I entered, a 12 year boy came & told me," Didi maal phukte ho kya, dekho mere pass se hi lena". For 5 minutes, I was looking at his face as I could not react only. I knew earlier that Malana is world famous for its cannabis farming & cream. However a kid's approach was quite unusual for me. I went ahead & asked for water from one lady who smiled at me when she saw me in the village. She gave me a glass of water & asked me the same question, "Didi cream chahiye kya?" by that time; I had become more comfortable with these types of questions. I said, no & went little more inside the village. I saw few boards on the temple which states that outsiders are not allowed to touch the temple or any other belongings. In case still the outsider does not obey the rules then He/she is liable to pay a fine of 2,000/- . It did not surprise me much as I had already read articles about their rules on Internet. My driver had already informed me about this thing too.
While walking, I saw one lady who was cleaning the cannabis leafs. I went & asked her about her work however she refused to interact. I knew that this is going to happen as Malana was earlier extremely different from this. Now it has improved a lot because of tourism otherwise as per locals of Kasol, they say earlier it was so bad that even police used to refuse to go there in case of any trouble. So till now also, Malanaese interact little less only. I did not bother that lady much & sat with the group of locals where everyone was having chillam. There was a group of males just outside the temple with chillums. They all were local itself. When I visited Malana, construction work was happening as the whole village had burned before 3-4 years. I sat with the male group of people where they offered me to have chillum. I saw them passing the chillum one after one. So they passed the chillum to me as well but I refused. I started developing my conversation with one of the migrants. There was one person who had migrated to Malana before 17 years & never went back to his native place again. He told me about the rules that Malana people have for outsides as well as their own villagers. It was an interesting conversation about villager's source of income apart from selling cream. After my discussion with him, I went to one small pond sort of a place where women were washing clothes. One woman asked me to not touch anything. I took a small round in the village & decided to go back.
The village is unusual, their rules are different. I wanted to stay there to find out more however I guess, I was not very confident to stay there alone. However I will surely stay next time with the group of people if I visit Malana ever again.