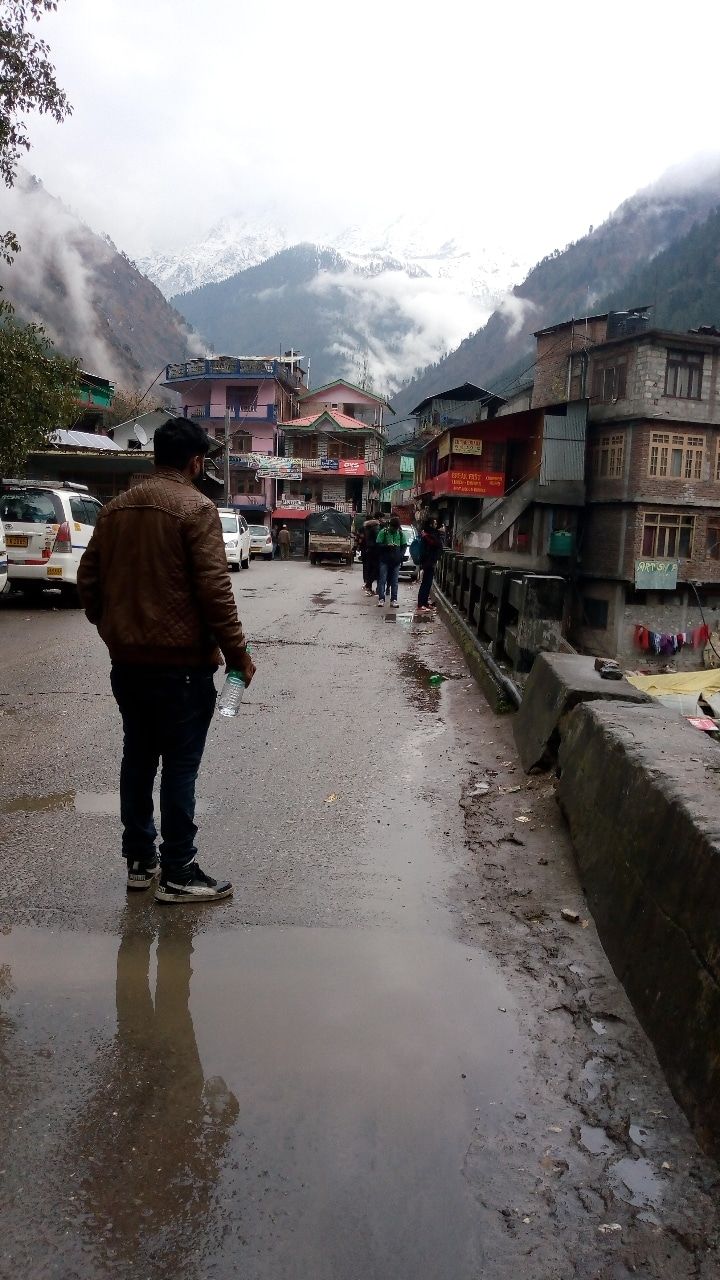 We reached bhuntar,Himachal in the kullu region early this morning from Delhi via Volvo which can cost from 600-1000rs.
Our next stop was kasol ,we easily got a local bus from bhuntar to kasol for RS 60 each.
Kasol is a big market area with alot of gift shops, tea stalls , cafes , home stays , taxi stand everything you would need is possible available in that area.
Whenever we come here we always stay at the art cafe ,for one big room the cost is 400-500rs only,and the vibe of that place is something else. The aunty there is just so loving at she has a love for dogs which makes that place even more magical.
Places to eat :
The Bhog cafe (cost for 2 500rs)
King falafle ( approx 700)
Shagun cafe (snacks , approx 300)
The German bakery ( 100-200 only)
Note:
If you want to drink and buy a alcohol bottle please check the seal of it, as they tamper with it sometimes.
During the evening one can take a small stroll towards chalal bridge , sit and relax at the banks of river Parvati. Dip you feel in the hot water spring on one side of the river, you might find people having a bath or washing there clothes.
When done relaxing we went to the OM MAGIC VIEW CAFE, the view is amazing and at time one might even find king urjapati playing his best tracks, with the sound of the river flowing the birds chirping finding there way home is just something one finds in the busy city life.
Later that night we went to our home stay and sat with the other solo travellers living there for months and learned about there experience.
We woke up at around 9 am as the sun rises early in the hills.
Went for our morning tea at a small cafe just before panchtara hotel, just before the Chala bridge. This place serves good breakfast and is pocket friendly also.
(Cost for 2 approx 300-400rs)
After a small stroll and a few shopping we got ready picked up our bags and went to explore ,
GURUDWARA MANIKARAN SAHAB was our next stop to have a hot water bath, the gurudawar has 24x7 service of hot water as just below the gurudwara there is a natural hot water spring, and the people there have diverted a small amount of water.
The gurudwara also has a hot cave which you can take a small walk through if not claustrophobic.
We all were a little hungry after having a thorough bath , what can be better than the Langer , dal roti chawal sabji and the halwa.
Our stay for today was KALGA VILLAGE,
We took a bus from manikaran to barshaini, this is the last stop, ahead of this it is a 10 min walk to the tosh dam , from there it's a 10-15 min hike to kalga village.
We stayed the night at gypsy house which is at the very end of kalga , the room rent was 500rs for one spacious room which can fit around 4 people.
The view from the village is just breath taking, the night sky full of stars is just amazing.
We played music on our devices, the home stay people made a small bonfire for us, we all had rum as it was cold , had a chillum or two and slept for the night.
The approximate cost for stay in kalga for two people inclusive of travel and food was 1500rs for two people.
We didn't trek to KHEERGANGA as we had been there on our last trip , it is not at all hard to trek to kheerganga please do not listen to anyone who has even been there before. It's a straight trek , hardly a 15-20 min uphill trek.
It is an experience to have in a life time.
The view , I know all I talk about is the view from places and how peaceful it is, BUT IT ACTUALLY IS PEACEFUL AND THE VIEW IS AMAZING.
You will hardly find any signal at kheerganga , just local sim works well there. Rest is on luck.
Day 3 was a bit slow , we all woke up at 9-10am , had breakfast Maggi and egg toast is the best thing one can get ????????
Our next stop was MALANA VILLAGE, Which is said to have the best charas.
We took a bus from barshaini to jari (Jerry with an 'a' )
From jari we booked a cab for 1000rs to malana village , if you want to save some money there is a bus that goes at around 4-5 pm towards the village.
The way to malana village is very narrow and breathe taking.
The starting of the trek starts walking downhill via stairs that leads you to a bridge, as you cross the bridge the trek is of around an hour uphill, it is a bit challenging as it is an uphill trek and consists of steps that leads you to the malana village.
As soon as you enter the village , every other uncle or aunty will offer you to buy charas from them, as the village is known for it.
"The village before it was found was much cleaner as it is now, if you are reading this please carry a water bottle each, you will find cafes and waterfalls to refill your water bottles please don't litter garbage and plastic."
We stayed at CHAND VIEW CAFE , The owner of that place is a couple from bhuntar who have settled in malana, cost of one cosy room without attached washroom is 500-600 rs(the washrooms are clean do not hesitate on saving so money), with attached washroom/bathroom is 1500-2000.
Do not hesitate ordering food, everything is delicious.
Around at 4-5pm we went for a lil stroll at almost the top of the village (can be spotted from Chand view hotel) which is we call the " yeh jawani hai dewani point" , the whole valley is visible from that top.
Approximate cost of staying in malana for two people 1500-2000 rs.
We all woke up by 9am , decided to leave early as our next stop was WHICHIN, MAGIC VALLEY.
it is as difficult to get down as it is to climb up, but it takes lesser time because you do not get tired easily.
As we got to the very gate where we started our trek a day before it felt like an achievement to get up. We rested for a while at the cafe.
The magic valley dam is around 4-5km from the gate of malana village. You will have to take a taxi , The taxi will drop you till the DAM.
There you will find metal stairs taking you to a road on which you trek to the start of the whichin uphill trek, it is a narrow uphill trek.
The start and the end of the trek is difficult , in between you will find yourself in long weed bushes depending on the time of the year you go.
As we got to the top we found many campings of all different people , we went to magic valley camping. There tents are quite comfortable , you will not have to sleep in sleeping bags as they have a full bedding within.
Cost for one person is around 600-800rs which includes dinner and breakfast.
Whichin only consists of camping, which is the best way to experience it , recently a wooden homestay , the owner of that place are from haryana.
It was time to go home.
We booked our bus online for around 800-1000 Rs from buntar - Delhi.