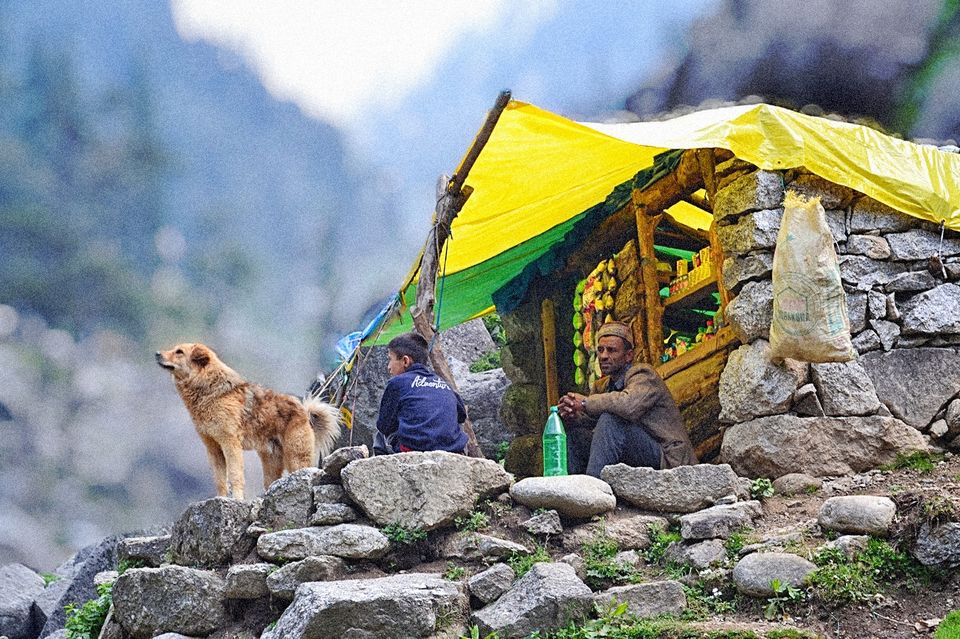 I have always been fond of treks. That feeling of triumph when you reach the top makes you forget all the pain. That dark sky at night full of gazillion stars, washes away all your worries and you just feel calm and excited at the same time. This time I wanted to do an off beaten trek and hence Kareri lake. Kareri Lake is not all unexplored but sure is less crowded than other treks.
Kareri lake which is situated at an elevation of 3,300 meters, slumbers between lush green meadows in its full glory. But as they say "Everything comes at a price". To reach Kareri lake,one has to do a challenging yet pleasing trek of 14 kms(one way) from Kareri village.
Me with my two female friends started our journey from Dharmshala at around 11 am. As there is no bus service to Kareri village, we hired a taxi which costed us 1200 rupees. Although the total distance is just 26 kms, it takes 1.5 hours to reach Kareri village from Dharamshala because of road conditions.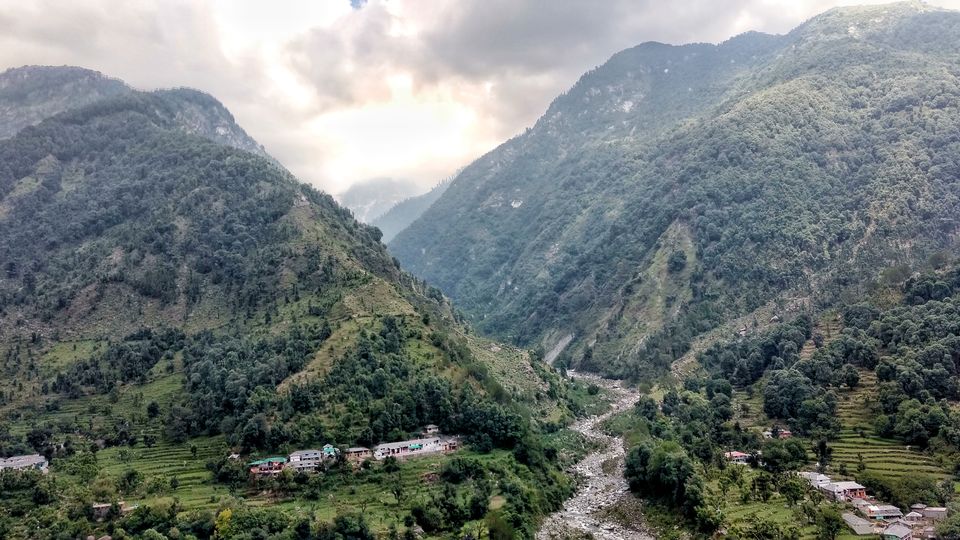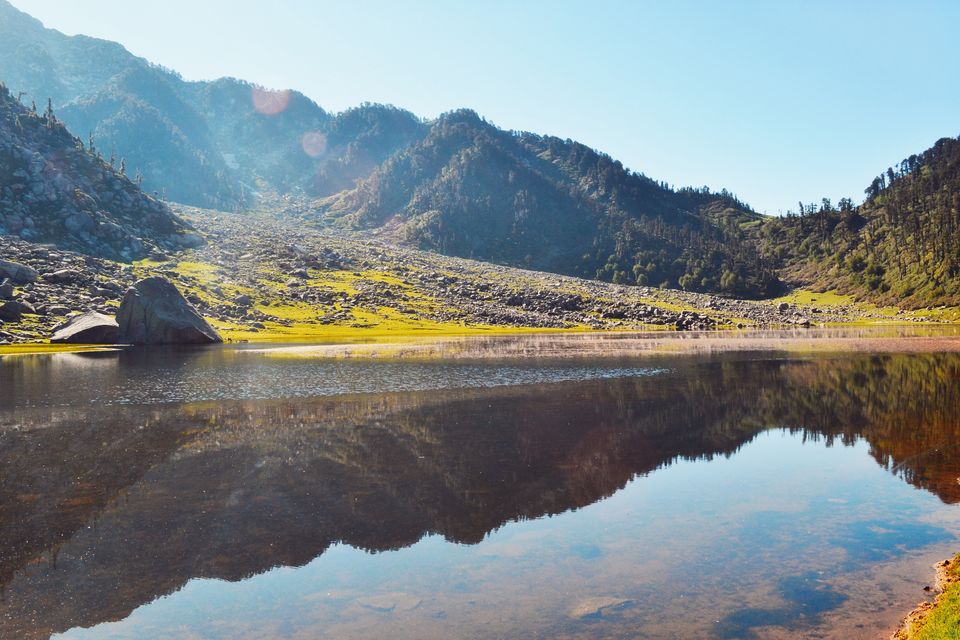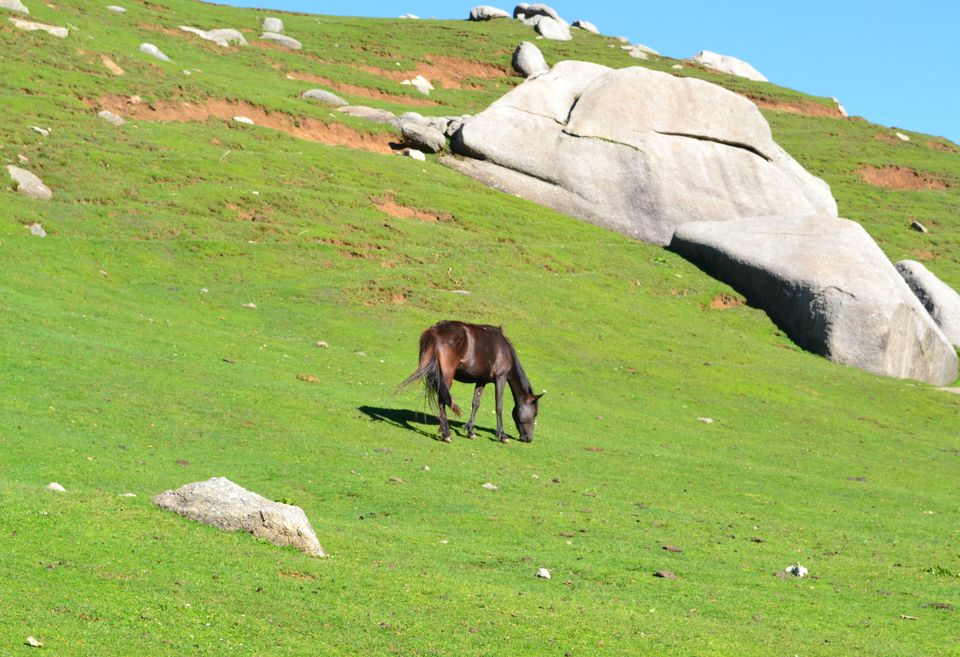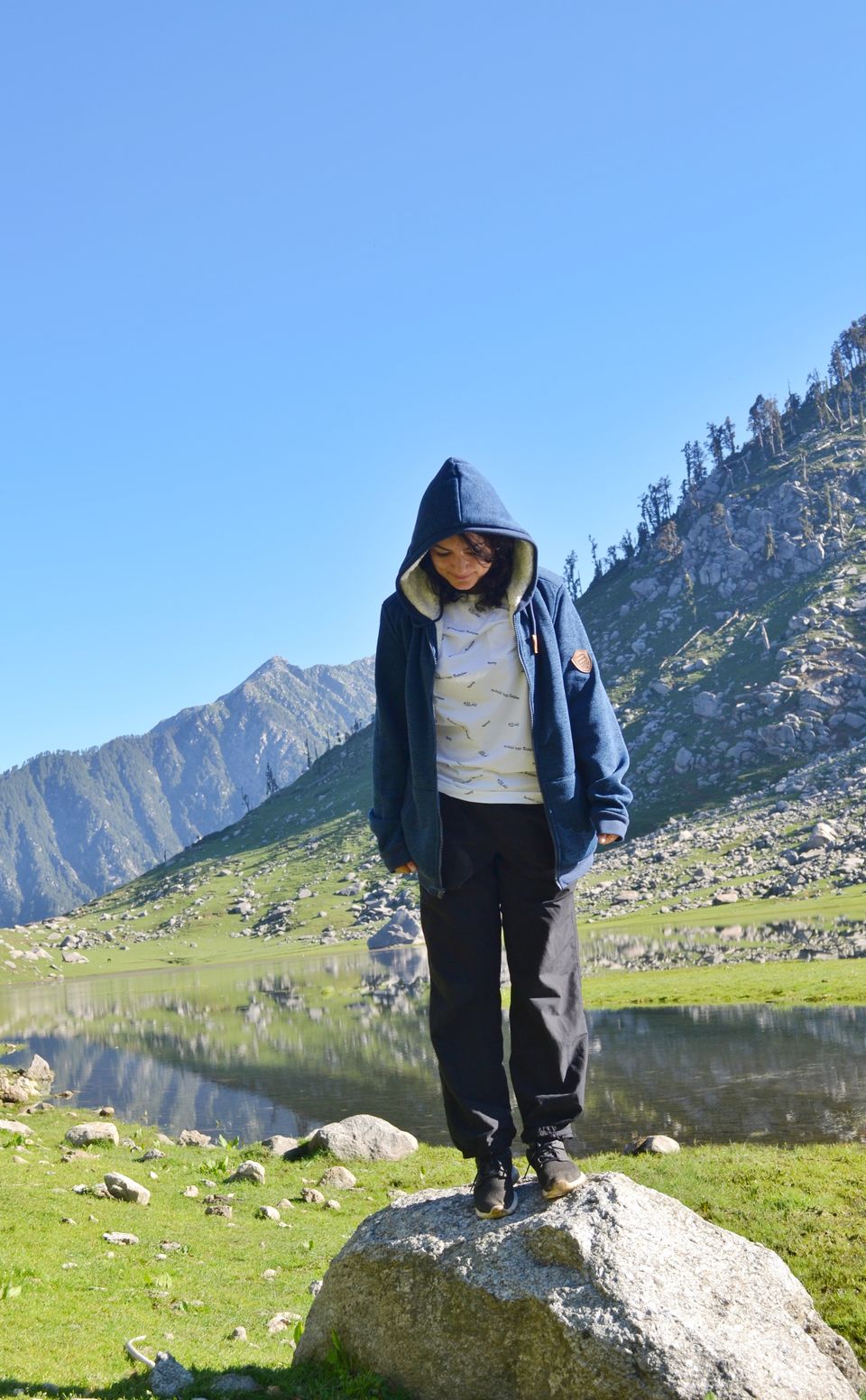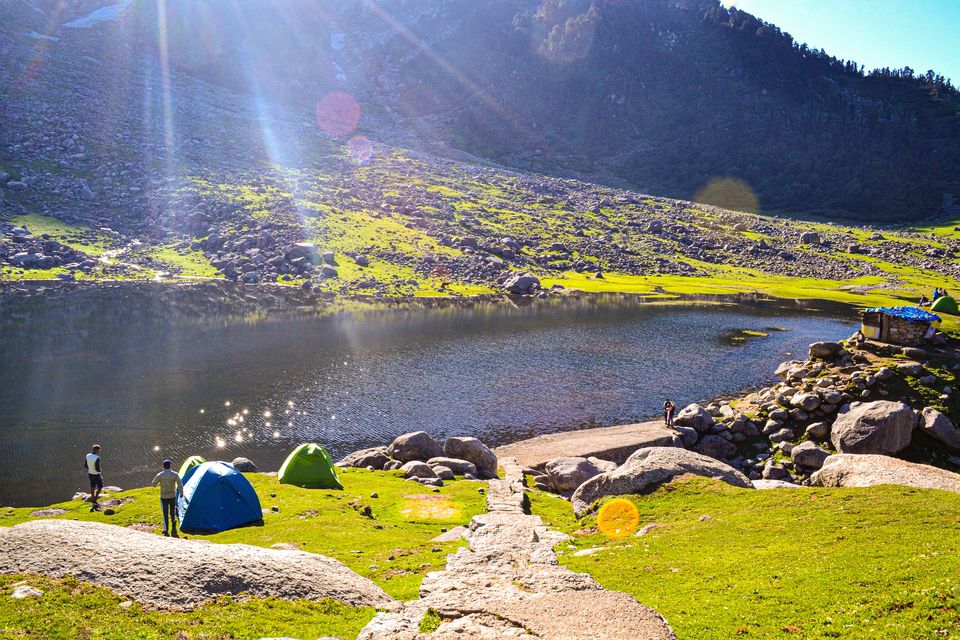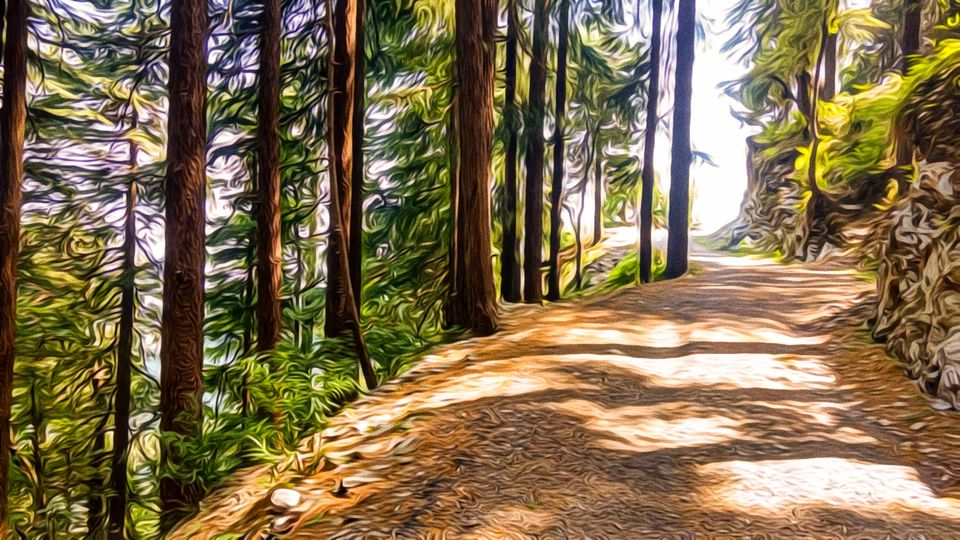 We already had contacted a person for tent and we were in a delusion that we would be getting tents at the top but to our surprise, we were handed over the tents at the base itself. Tent and other stuff were no doubt heavy but we had no other choice.We had to carry all the stuff all the way.
Now few suggestions before I continue further-
1. Always carry very light bag as the trek is difficult and rocky
2. Don't carry tents. You will find plenty on top( which we were not aware of)
3. Start early in the morning. Trail is confusing in the end and it's better to reach before it gets dark
4. Wear very sturdy shoes. Trail is full of stones, rocks
We started to trek at 2 pm. Initially the trek is moderate and gets tougher as you proceed. Trek is as beautiful as it could be. The Nyund nallah provides for both water and guidance along the trek.Lush green meadows, smell of pine trees, constant sound of water and a lot more. We found many trekkers who were climbing down and we kept asking for distance left to kareri lake to boost our morale, But all in vain as everyone kept saying " abhi to kaafi baki hai".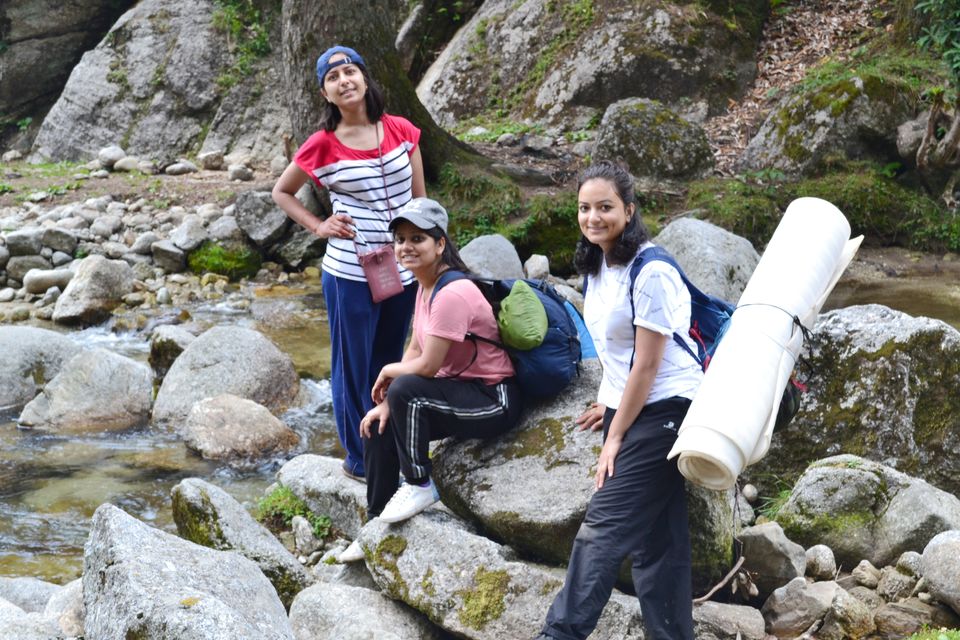 We were resting and eating the snacks we brought with us. One of my friends got really tired that she was unable to walk. So we had to stop every 5 minutes. The climb was becoming more difficult because we were carrying tents along with our personal stuff on our backs.
It was getting really dark and we were proceeding very slow. Luckily we found three boys who were also climbing up and asked to trek with us as our friend was really tired and we were not aware of the route. They helped us and finally at 8 pm we reached the top all tired and hungry. We hogged food like monkeys,set up tent and slept outside for sometime to gaze at stars. It was too cold to stay out for long so we went inside the tent and slept. It was a good sleep.
Next morning, we woke up to a beautiful sunrise and as soon as I got the first glimpse of lake, I forgot all the pain from trek. After all it was all worth it. I wanted to be just staring at the view forever. Water was shining like diamonds.It was a perfect view for photography. I took my camera out and shot a few photos but even camera could not capture what my eyes were witnessing. Everything was so serene and still. I could stay there for hours but we had to get back. We had tea, packed our tents and started to climb down.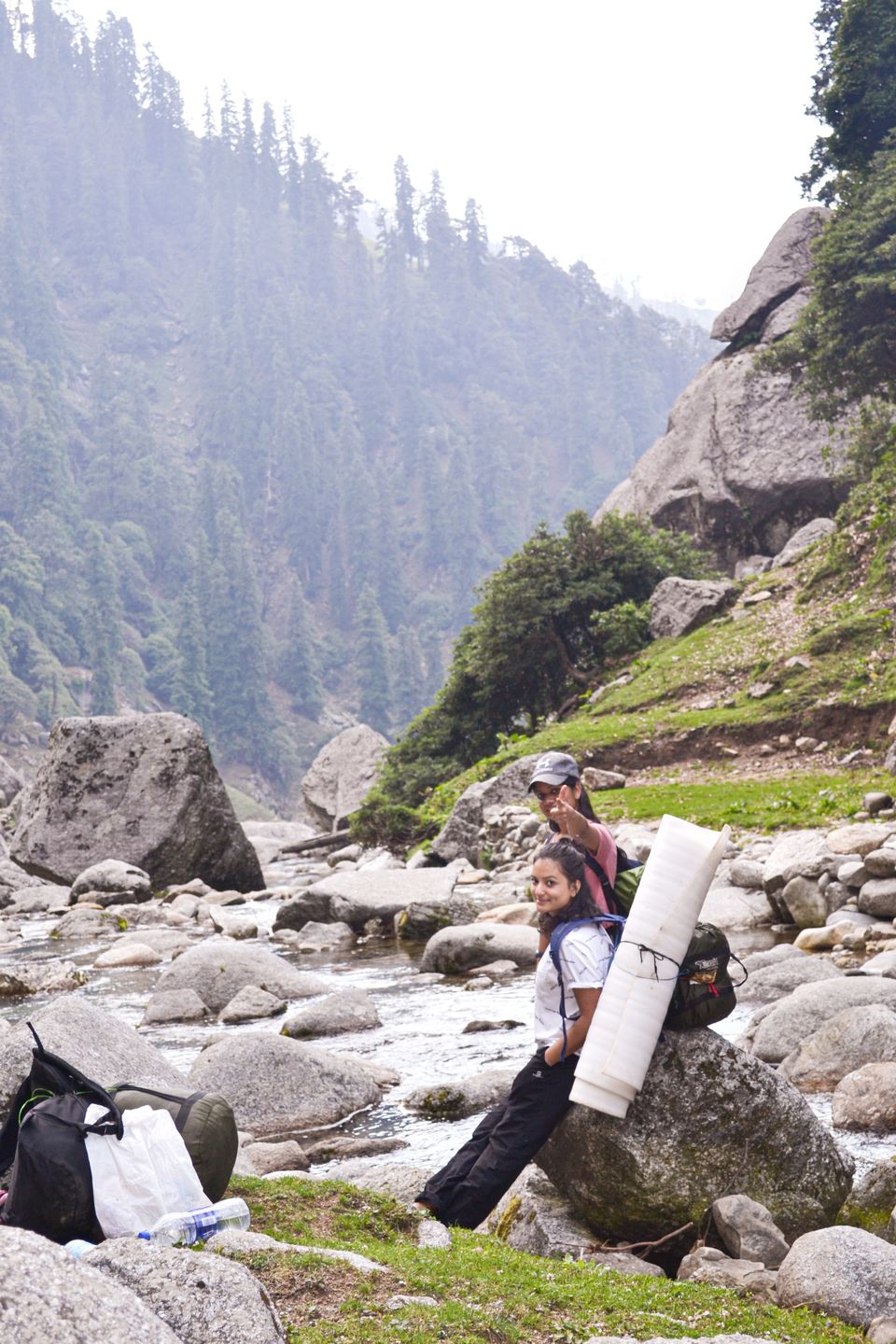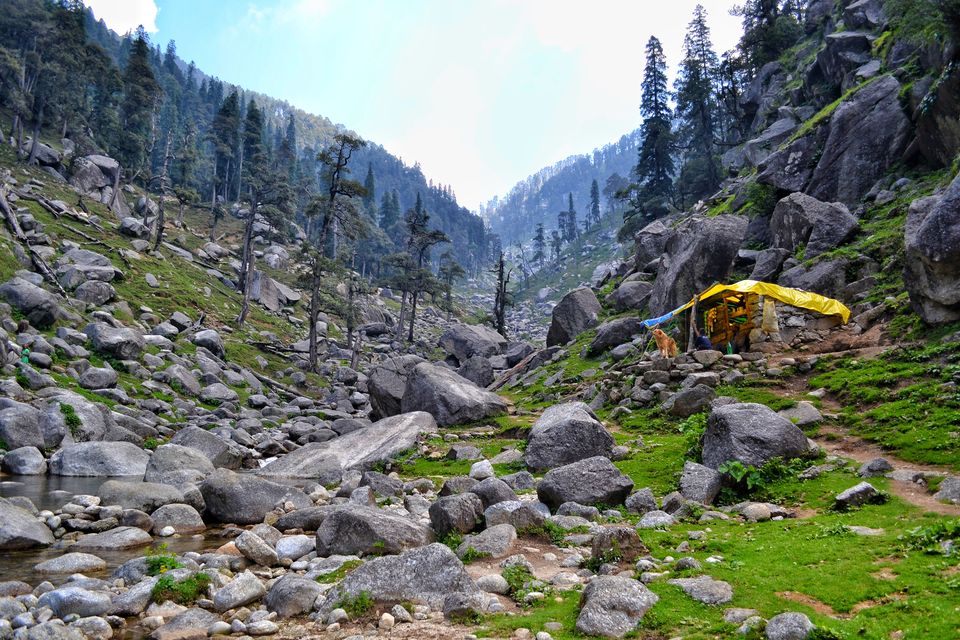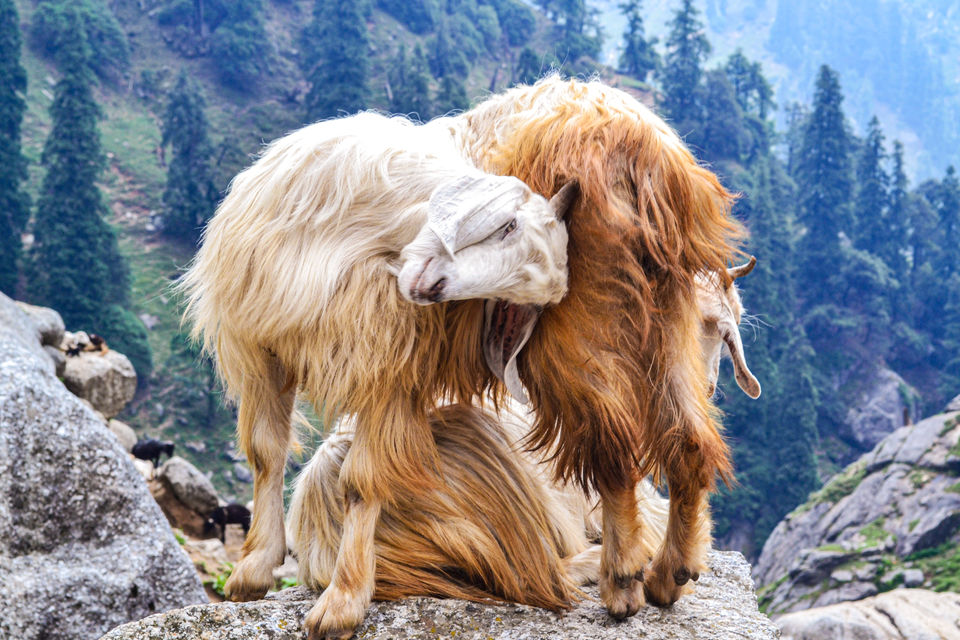 We also collected some trash while coming back. It was so unbearable to look at all those plastic bottles and other trash in that heavenly place.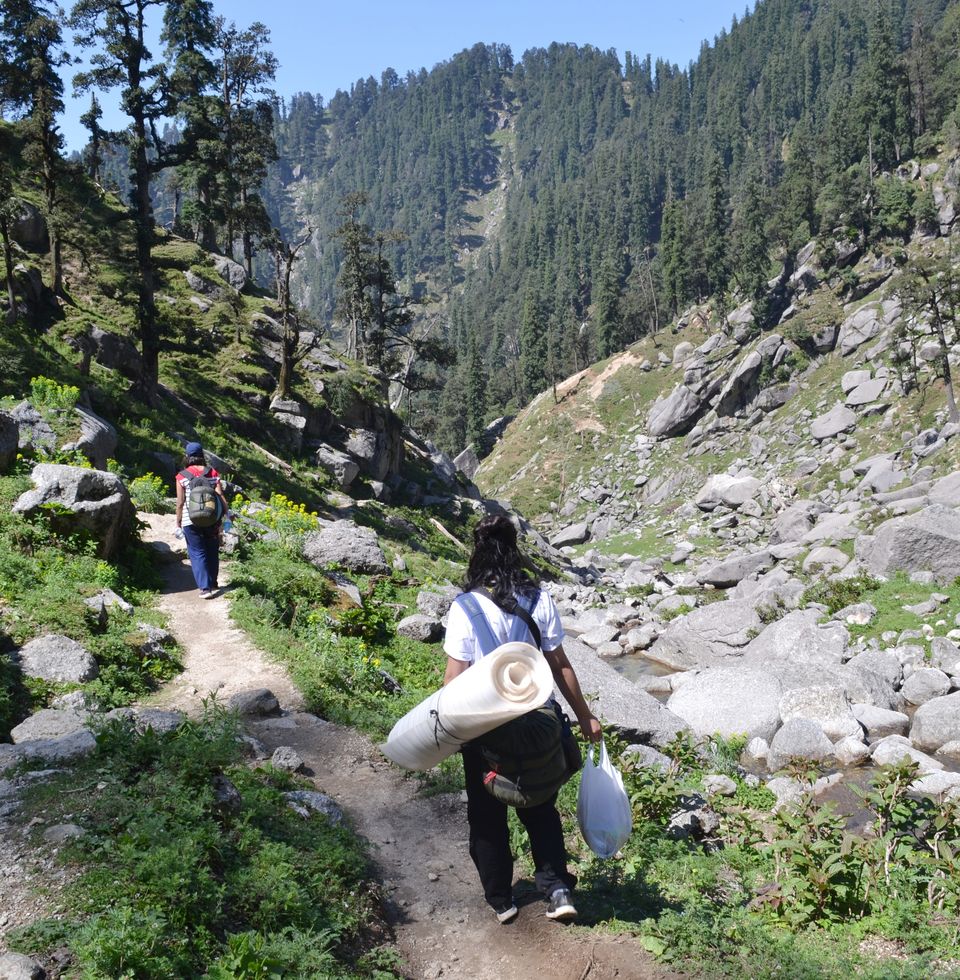 We reached down after 3-4 hours and hired a taxi back to Dharmshala. Now all we wanted was a bed to rest. We reached back safely & satisfied.