I am a avid traveler and always looking for opportunity to travel and enjoy smallest of journey. This year we have decide to visit Dalhousie , a beautiful and small hill station. we were two family ( three adults and four children . We have started our journey on 15.03.17 by Begampura exp from varanasi and reached pathankot on 16th march at 10:00 AM. We have not prebooked any vehicle and decided to book a taxi on the spot. After getting down at pathankot station we came out of station and within the station premises prepaid taxi counter was there and we just inquired them about the fare to dalhousie which was around 84 km and most of the taxi were asking Rs. 3600-3800 for innova . As we were 9 persons, it was very difficult to fit in along with luggage, then we thought to try for taxi from outside of station premises and just after getting out of station premises I saw a signboard of sagar travels across the road. We saw tata winger in the parking and asked the owner about the tariff . He had given us package cost of Rs.13,500.oo for five day trip to Dalhousie and back . As it was very tempting we immediately grabbed the opportunity and took 11 seater Tata winger. Immediately luggage was loaded on top of vehicle and we settled in vehicle and journey started.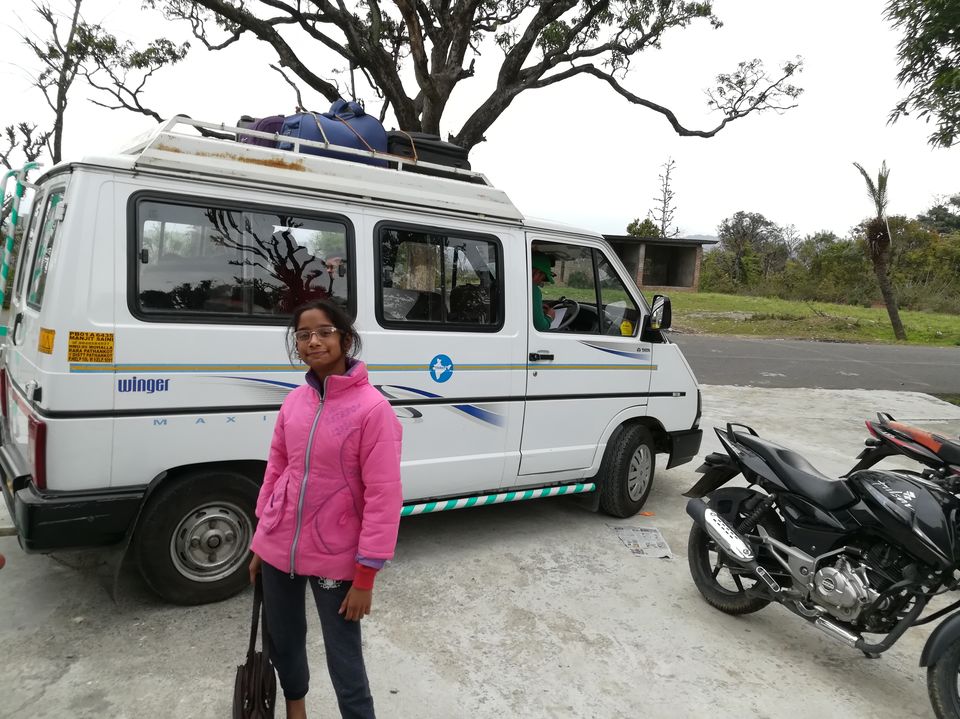 Weather was pleasant and after settling down in our vehicle suddenly I felt hungry because we didn't have breakfast so we decided to stop and asked our driver sanjeev to halt at some good place for breakfast . After 15 km he stopped at Roadside krishna restaurant which seems to be good place for sitting and scenery in front and back. It was only Dhabha there , we ordered Aloo and paneer parantha along with curd and tea . We had some photographs there and meanwhile parantha came and they were crispy and tasty we enjoyed the Breakfast and then continued our journey to Dalhousie.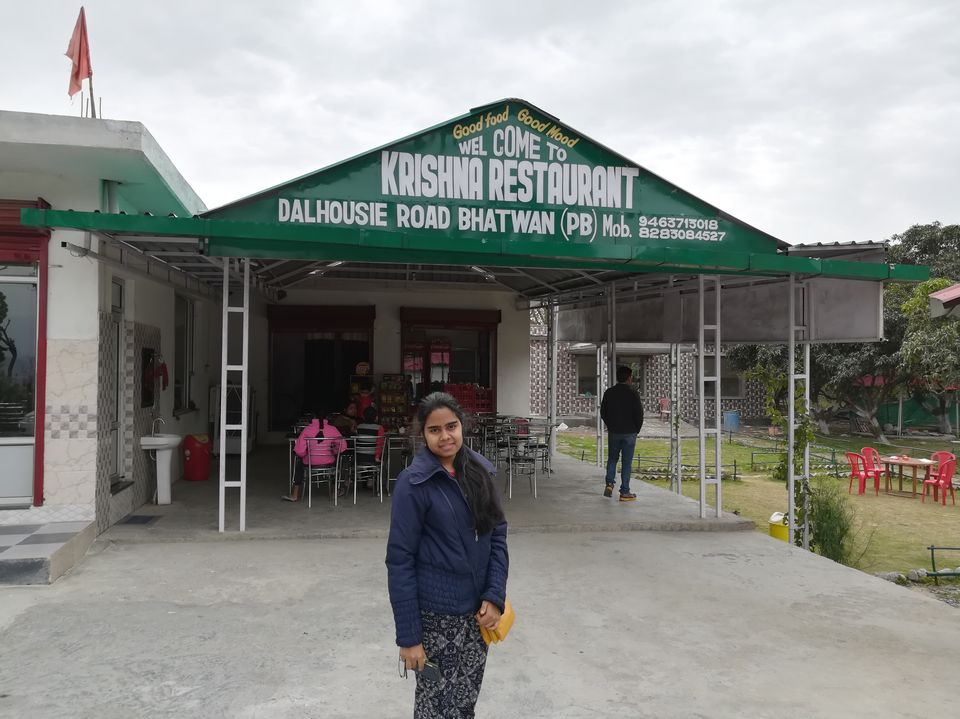 After travelling 10 km suddenly it started drizzling and continued till Dalhousie and we reached dalhousie at 2:00 PM and this time I have not booked any hotel in advance and thought to search hotel on the spot. I took chance because ut was not season and I thought That I will get decent hotel as I did some research on the accommodation, But it started raining heavily when we reached dalhousie and it was difficult in that situation to search a hotel as Dalhousie roads are narrow and during rain it become slight slippery also . Then I and my Brother in law decided to come out and search a hotel in Gandhi chowk . Dalhousie has two main happening area Subhash chowk and Gandhi chowk , Gandhi chowk is main market area though market is small. Finally after searching 5-6 hotels we booked KINGS hotel which is also a GOIBIBO hotel as it was raining heavily and everybody in vehicle were feeling suffocated and tired . We bargained little with manager as we took three rooms. Hotel was decent having three floors and small space for parking.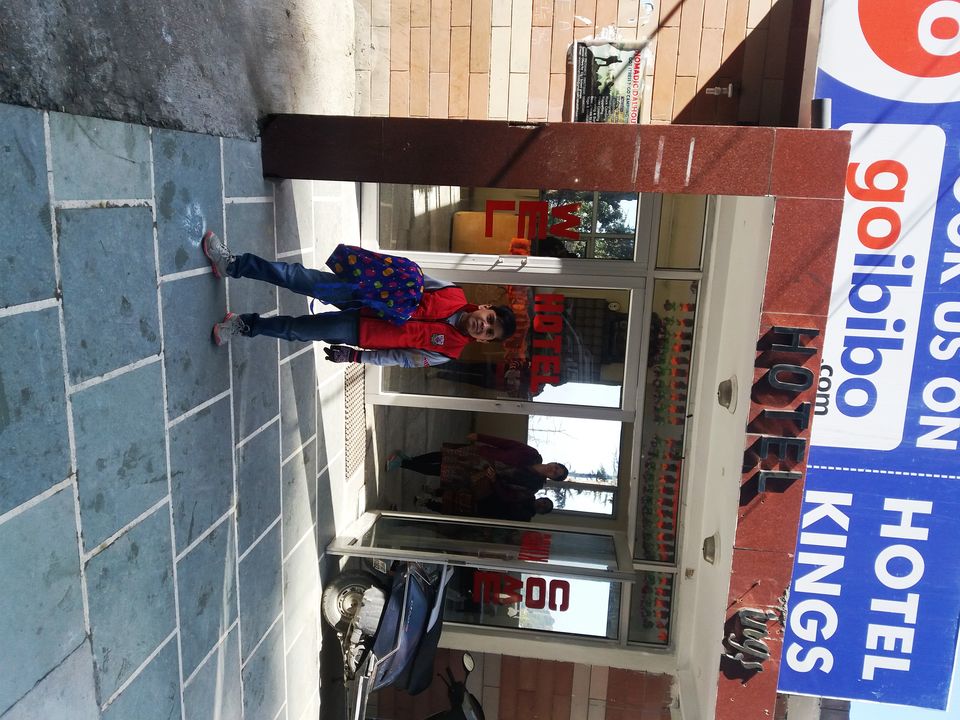 The rain didn't stopped on that day till 7:00 PM . Finally when it stopped , everybody was eager to explore dalhousie and as Gandhi chowk was very near to hotel only 400 mtrs. we took our Umbrellas as the weather was not clear . When we reached Gandhi chowk and found that it is small area as compared to malls of nainital, shimla and mussorie. Nothing is organized and the shops are selling eatables and shawls,caps ,jackets etc. Himalayan fruit juices and various types of Tea like Apple, strawberry, mango and seabuckthorn were available. There is small Tibetan market at one side and most of the shops are closed as it was not high season. We have tried some soups and magi in the market which was good. Then we decided to have our dinner and we were around and we found Kwality Restaurant across the road at the corner. The ambience was really good and food we ordered was Delicious and all the dishes were Good. I recommend this restaurant for good food and ambience. Bon-Appetit is good small eatery in market for fries and grills . It is run by a friendly lady.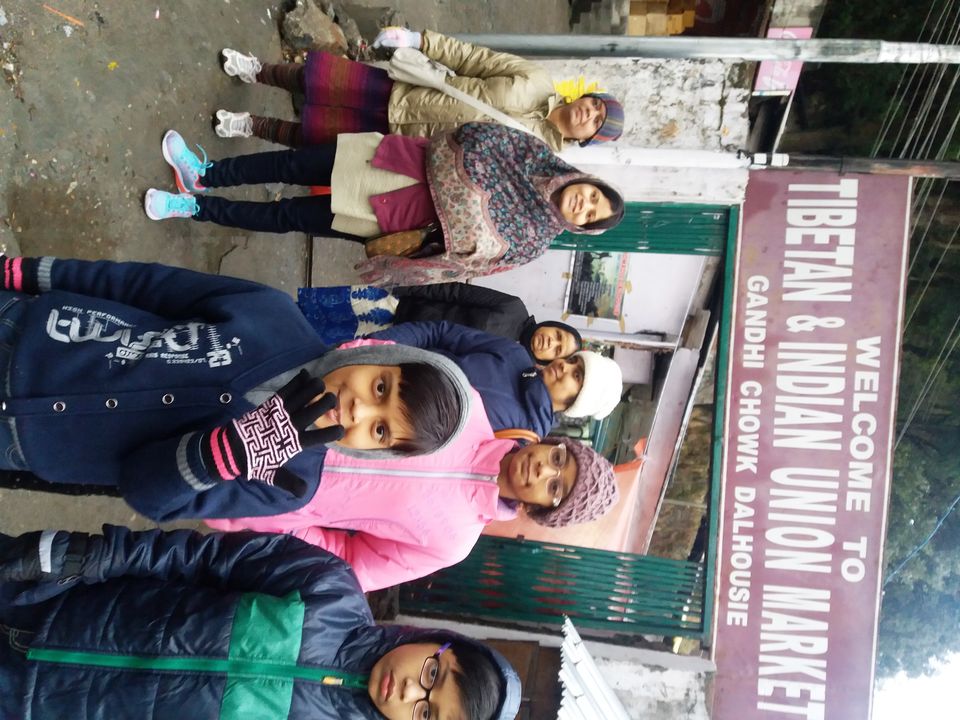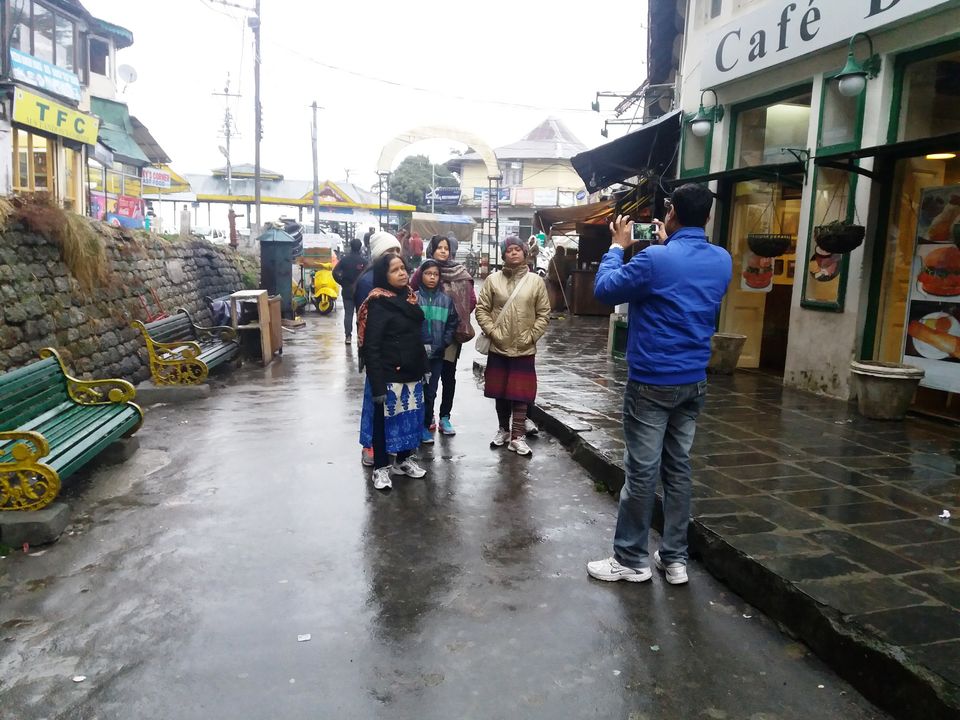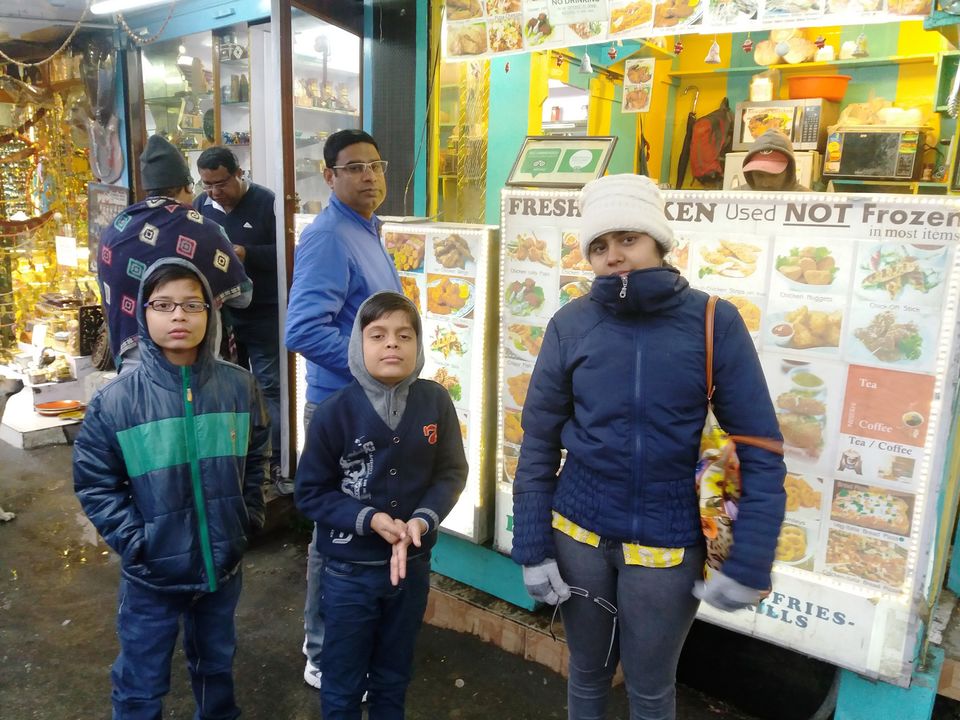 Next day we had planned for Khaajjiar (Mini Switzerland) and Chamba . One way is to go to khajjiar via kalatop sanctuary but due to snowfall that route was closed . Then we decided to go Khajjiar via chamba and also planned to go to Chamera lake which be reached taking detour before chamba. We started early 7:00 AM in the morning and decided to have breakfast on the way. As the weather was cold enough we packed additional clothes in our backpack. We reached Khajjiar at 11:00 Am as total distance was 74 km ( Dalhousie to Chamba - 53 km , chamba to dalhousie 21 km) , The view was scenic from dalhousie to khajjiar and we thoroughly enjoyed the trip and took lots of photographs. Khajjiar is big grass-field surrounded by high trees of pines and deodar . In the middle there is a small lake which has got little water . but the view was really mesmerizing. All along the field lots of stalls are there selling parantha, magi, rice and chole , tea etc . We took magi and parantha along with tea . Parantha and magi were really very tasty and sumptuous also Parantha for Rs.30 and magi for Rs.40 more than its worth. Children enjoyed horse riding and photography in Himanchali attire were taken and after half an hour we got all the photographs printed. As it was not full tourist season the popular sport activity Zorbing was not been conducted at Khajjiar.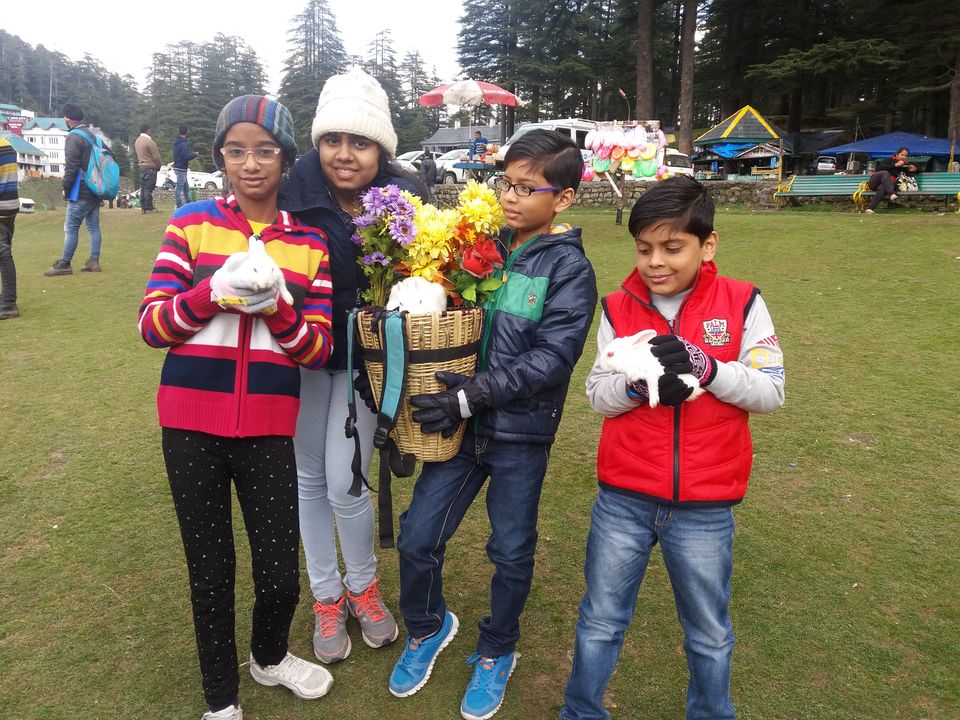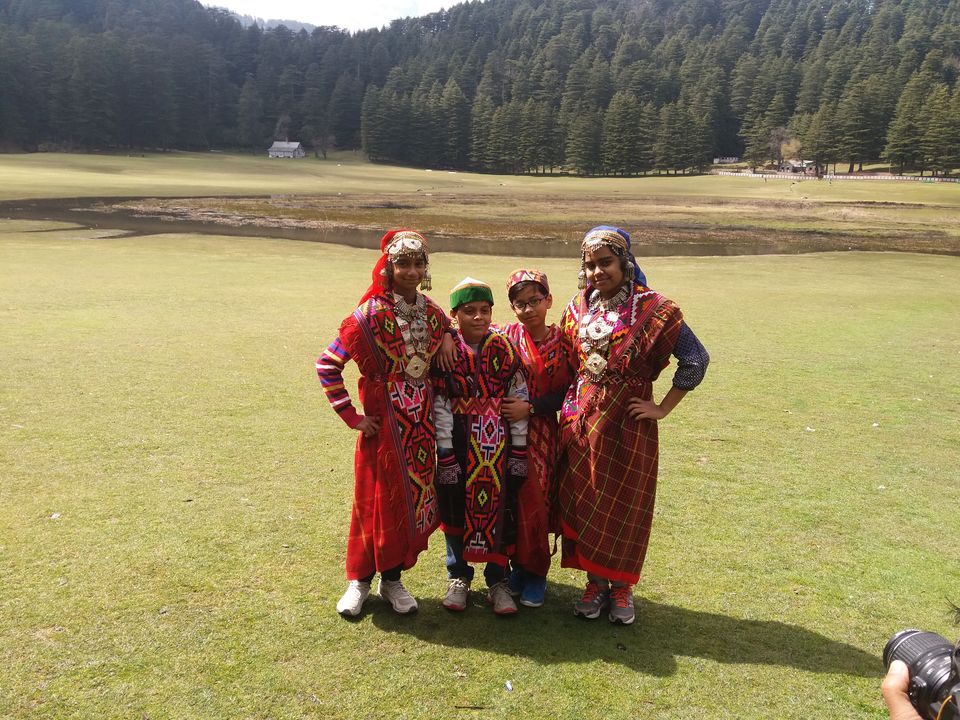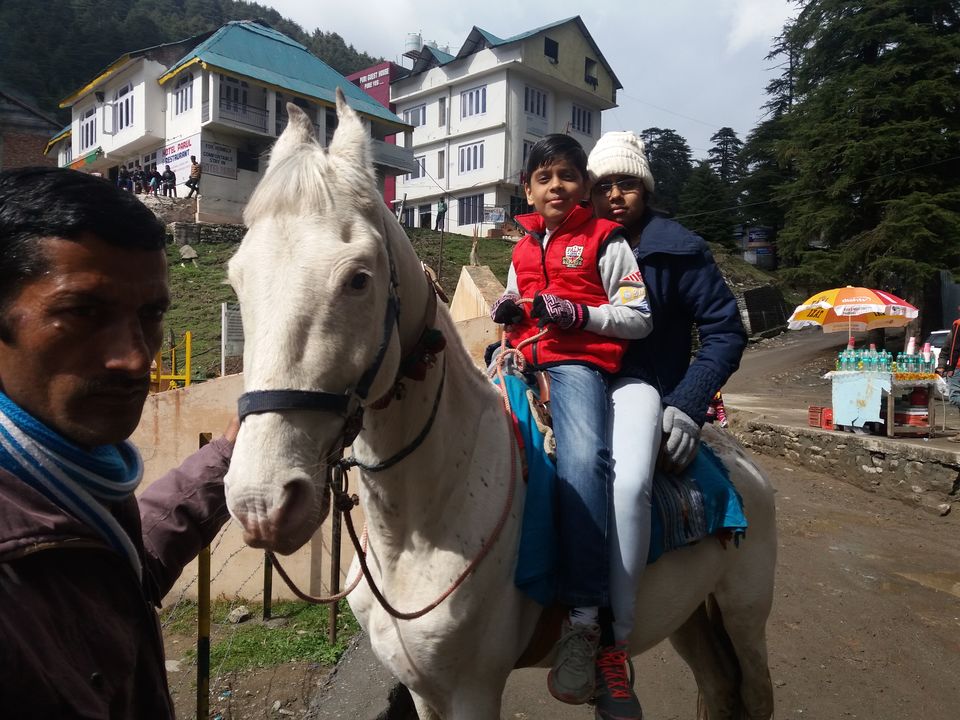 On the way before big statue of shiva ,paragliding is very popular but because of shortage of time we could not enjoy the sport. As we had to also visit chamba so after spending three hours at khajjiar we started at 2:30 pm and reached chamba around 3:30 pm but there was traffic jam before main city area so we had to get down and walk to see lakshminarayan temple and chougan . The temple was clean and good and it is amust visit if you come to chamba . Then we went to choughan , it is big grassfield surrounded by buildings.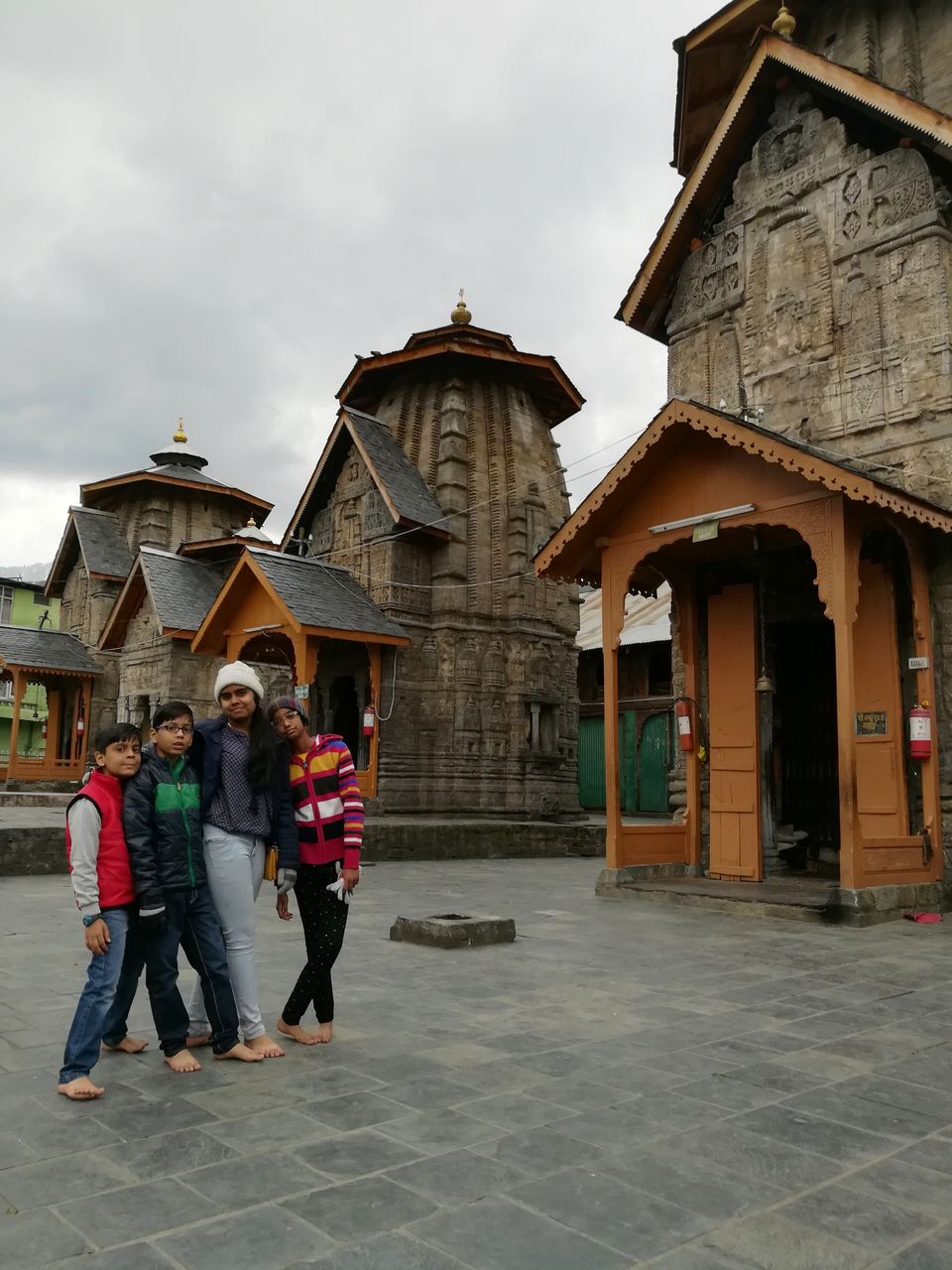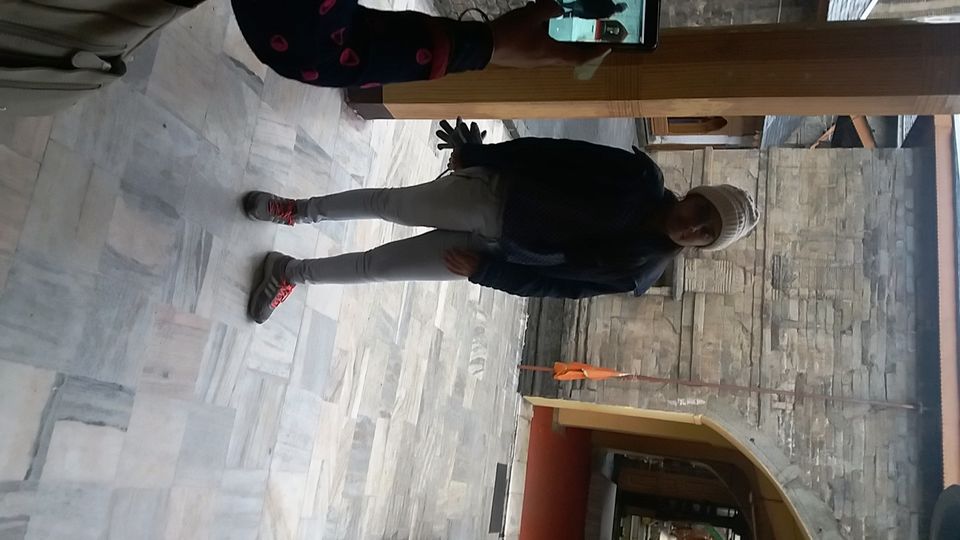 Weather has suddenly became cloudy and few drops touched our face along with cool breeze and suddenly it felt heavenly but we had to get back to Dalhousie and to catch our vehicle we have to walk so we started at 5:00 pm from chamba. I wish I had more time at Chamba. We boarded our vehicle and started for Dalhousie and as it is getting more cloudy we have decided to leave the Chamera lake option as we have to go another 35 km extra for that and we had shortage of time . We reached our hotel at 7:00 PM . Tha day for Dinner we have tried Lovely Punjabi restaurant at gandhi chowk . Food was Bit oily and ambience was OK.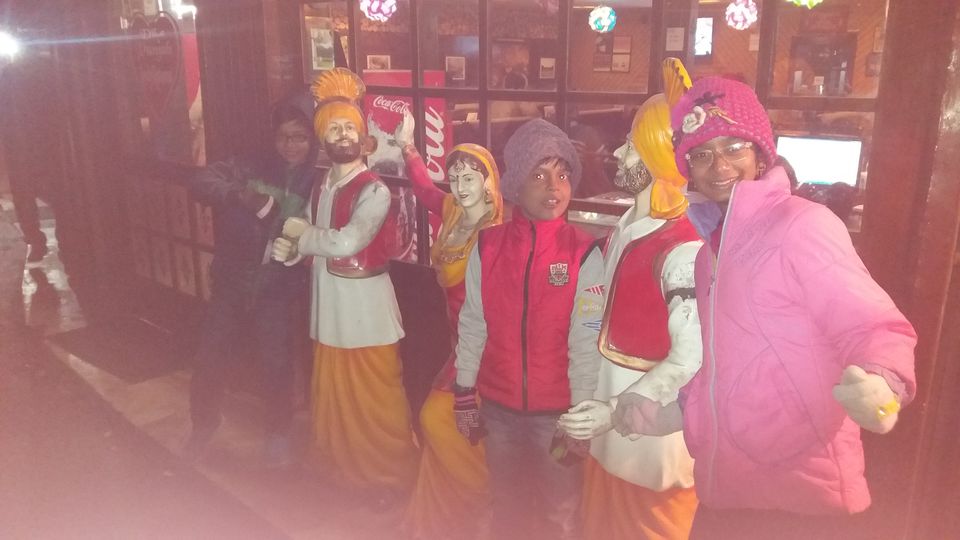 As the Dalhousie is small place there are very few things to do unless you have decided to sit back, relax and enjoy the weather and surroundings, as we have planned our trip for five days and our reservations were confirmed, we decided to go to,mcleodganj and dharamshala which is 140 km from dalhousie .As children have not seen snow so we planned to visit Kalatop forest, highest point in dalhousie as we got the news that snow was cleared. 
Next day we checked out from hotel at 8:00 AM and left for Dainkund peak which is highest peak of Dalhousie. When we reached near Dalhousie public school we saw snow on the road and after inching further we saw saw lot of snow on the Road and going further in a vehicle was not possible. We got down from vehicle and walked on the road and saw snow all around as everywhere , as we continued walk further we saw snow clad peaks and snow like white Bed sheet. we could not go further because there was lot of snow and it was difficult to walk . The view was mesmerizing . This was the end of our Dalhousie trip, we enjoyed thoroughly.