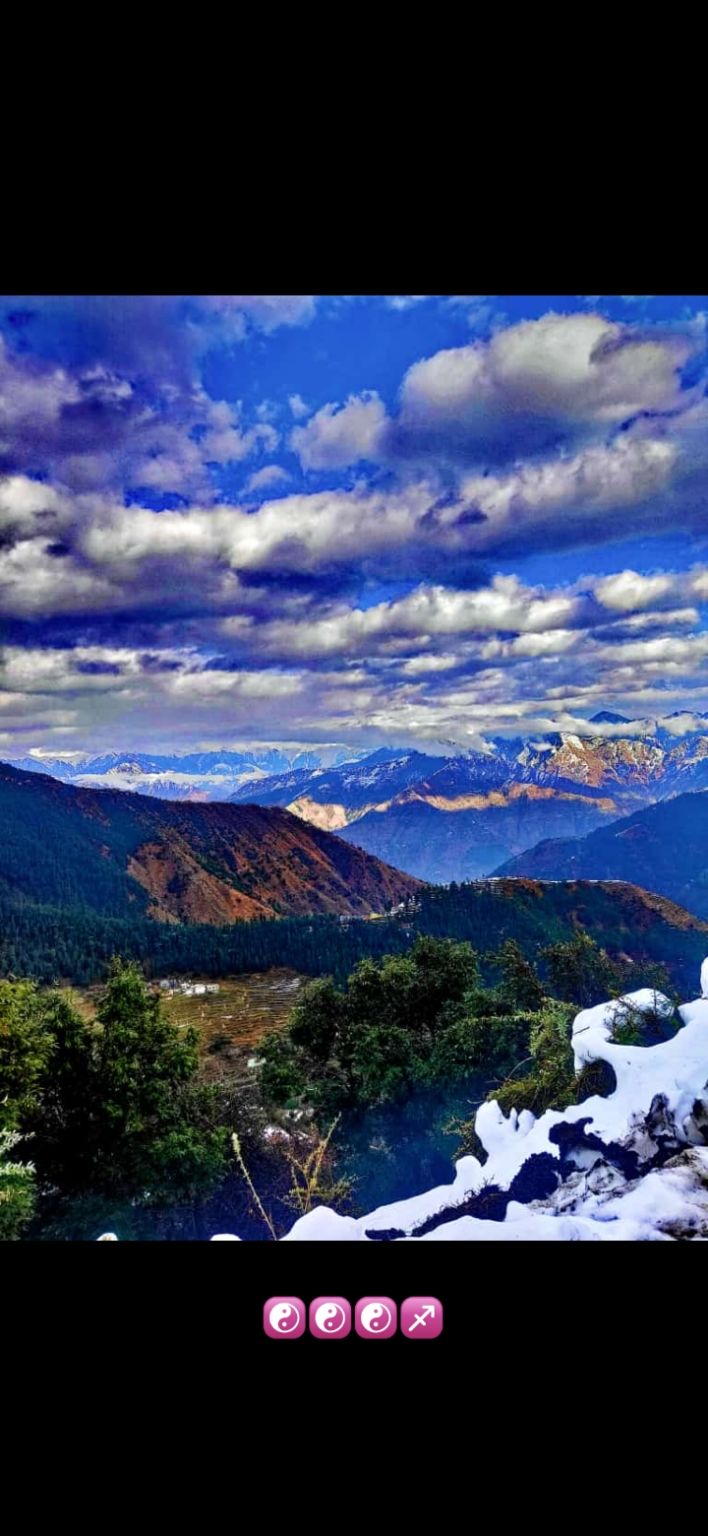 When Delhi itself became a hill station, I went to another.
My first ever trip to Dalhousie. Its one of the most famous hill stations in the state of Himachal Pradesh.
On wednesday, 18 Dec 19,from ISBT kashmiri gate, I board the volvo, which I booked via Make My Trip, to Dalhousie.
The Volvo reached to banikhet and we had to get down as the bus couldn't go further because of the snowfall.
We reached our hotel near gandhi chowk, hotel highland which I booked via Agoda.com, by taxi.
.
Checked in the hotel rsted for some time, then roamed around gandhi chowk, the market and ate the local food. Spent the first day well, clicked pictures and made vlogs. At night went for dinner to the local 'sharma dhaba', came to hotel and slept to go to Khajjiar the next day.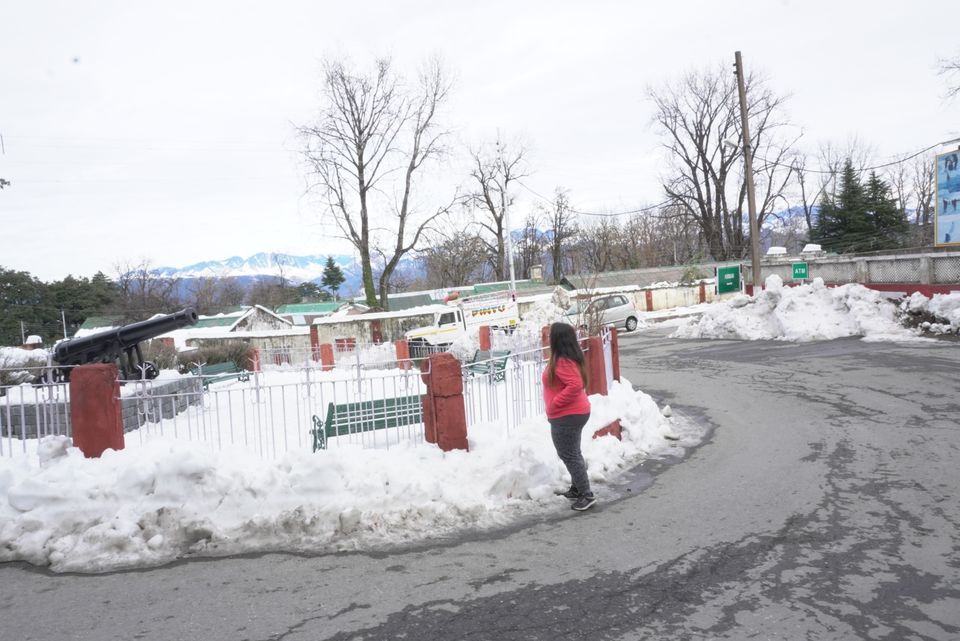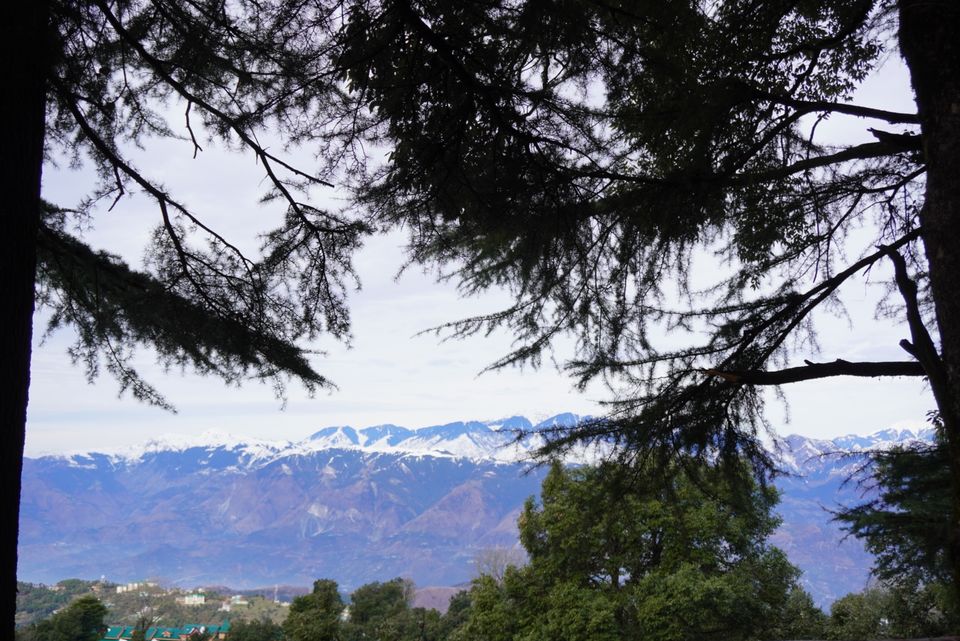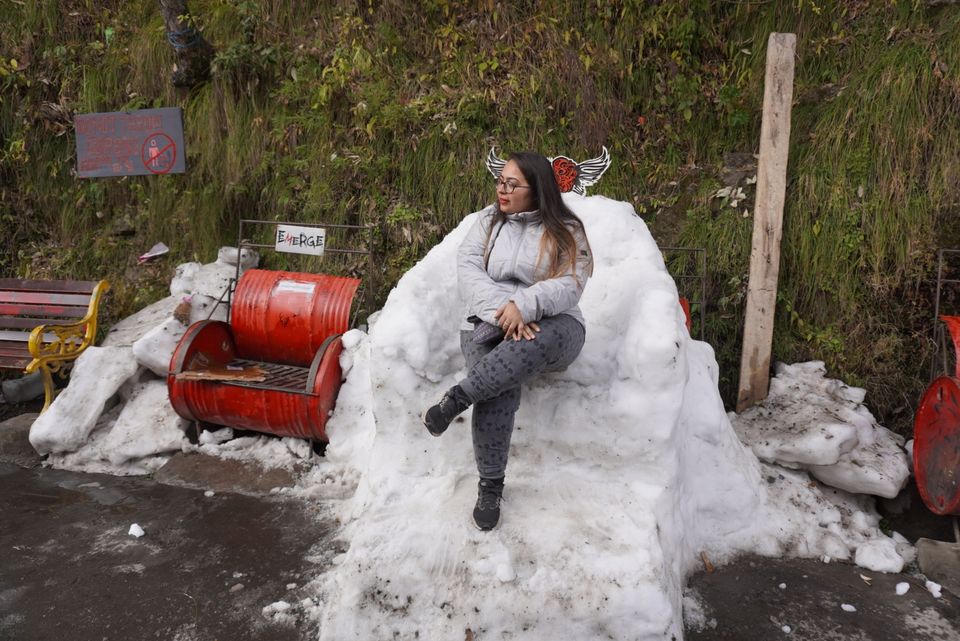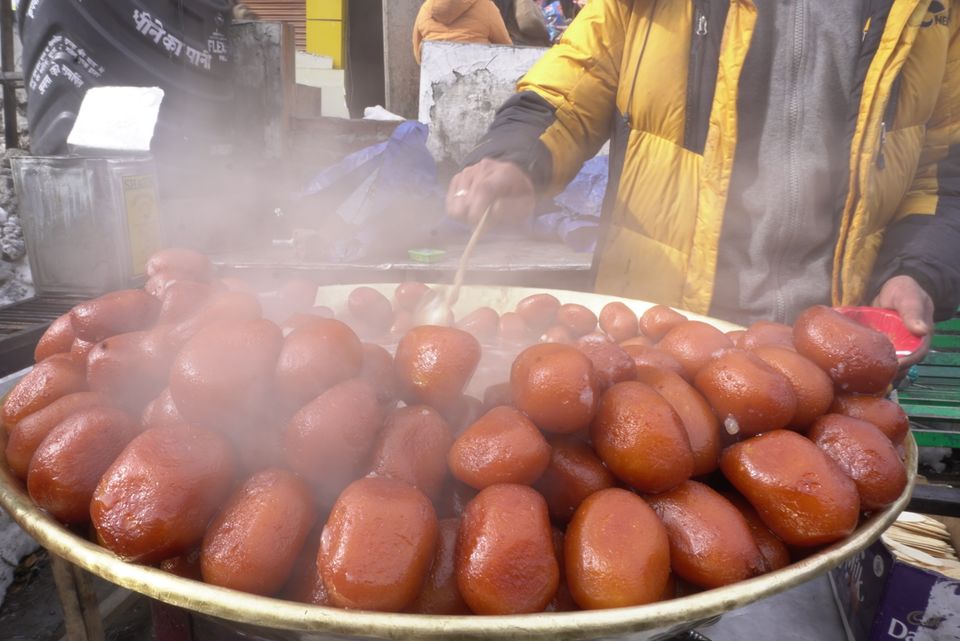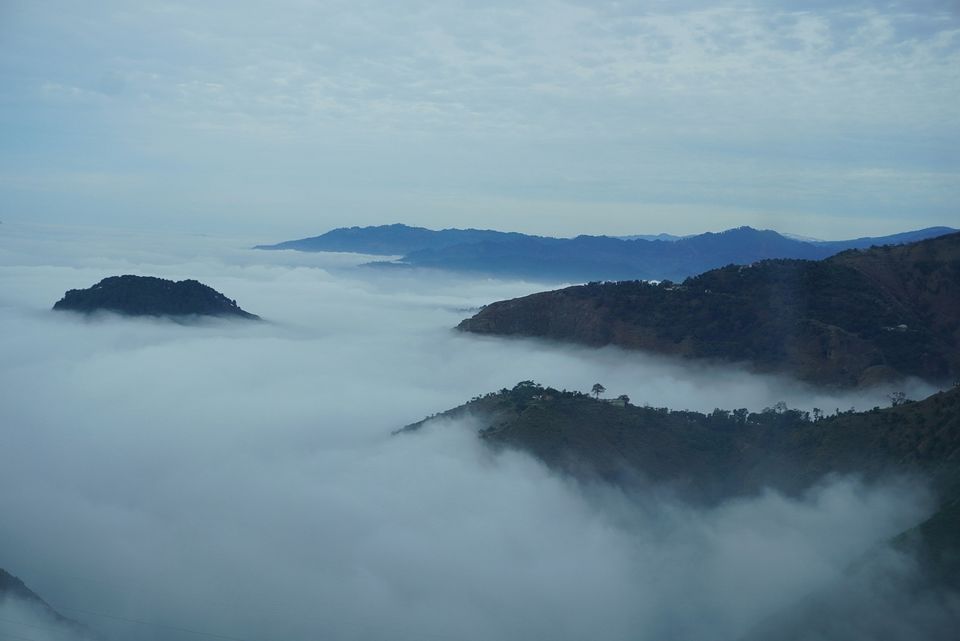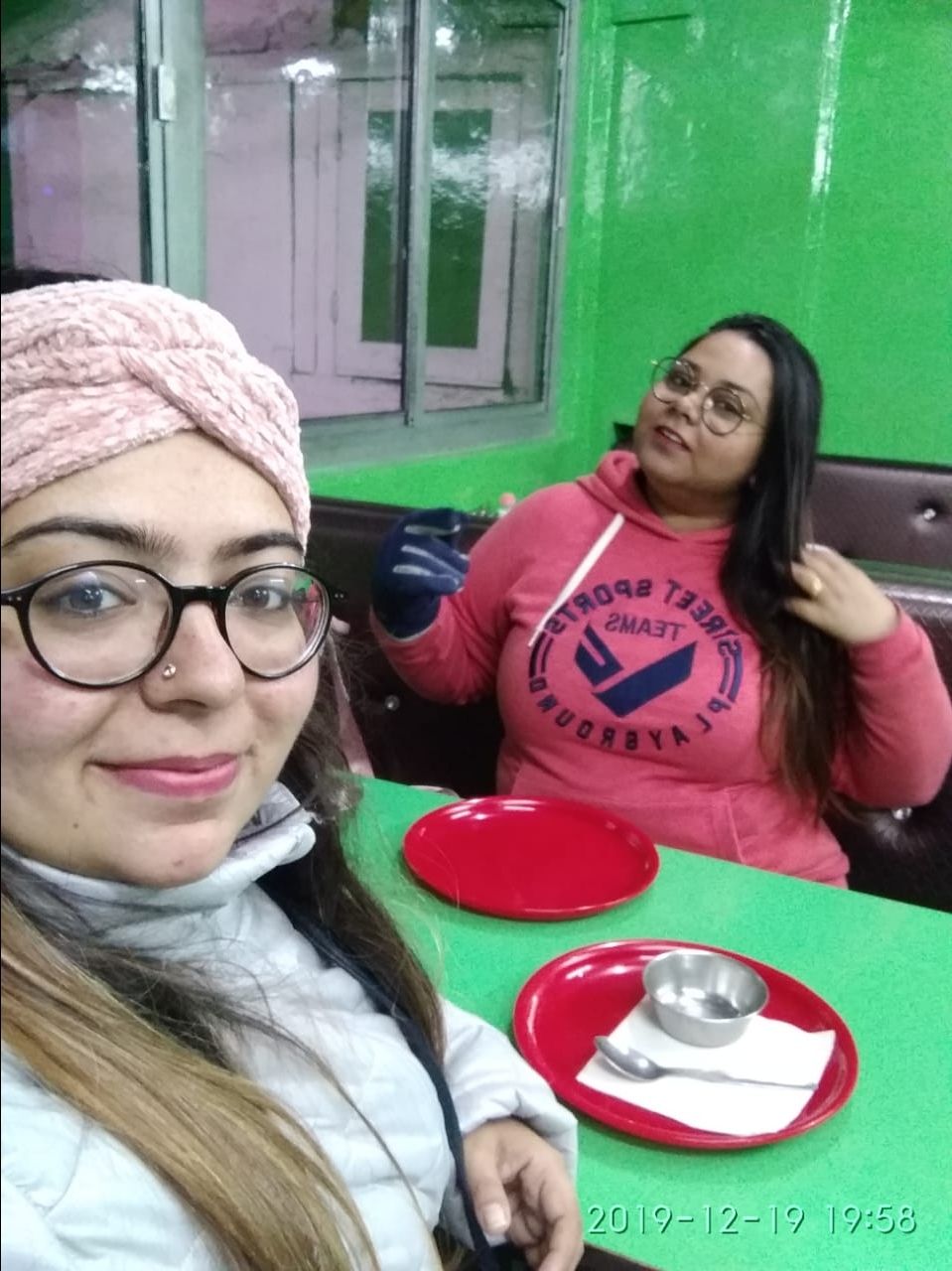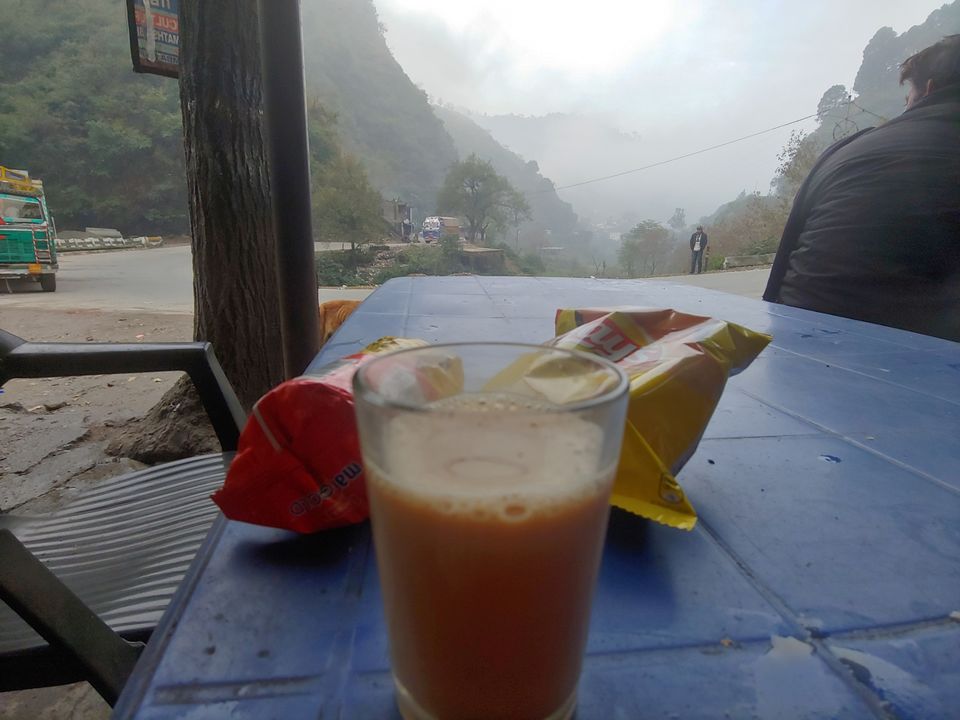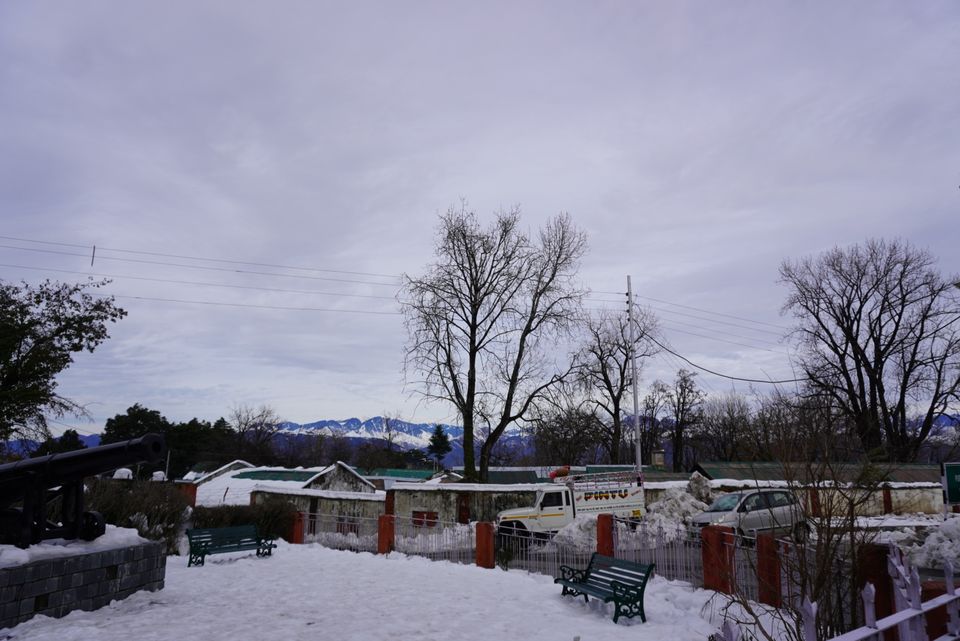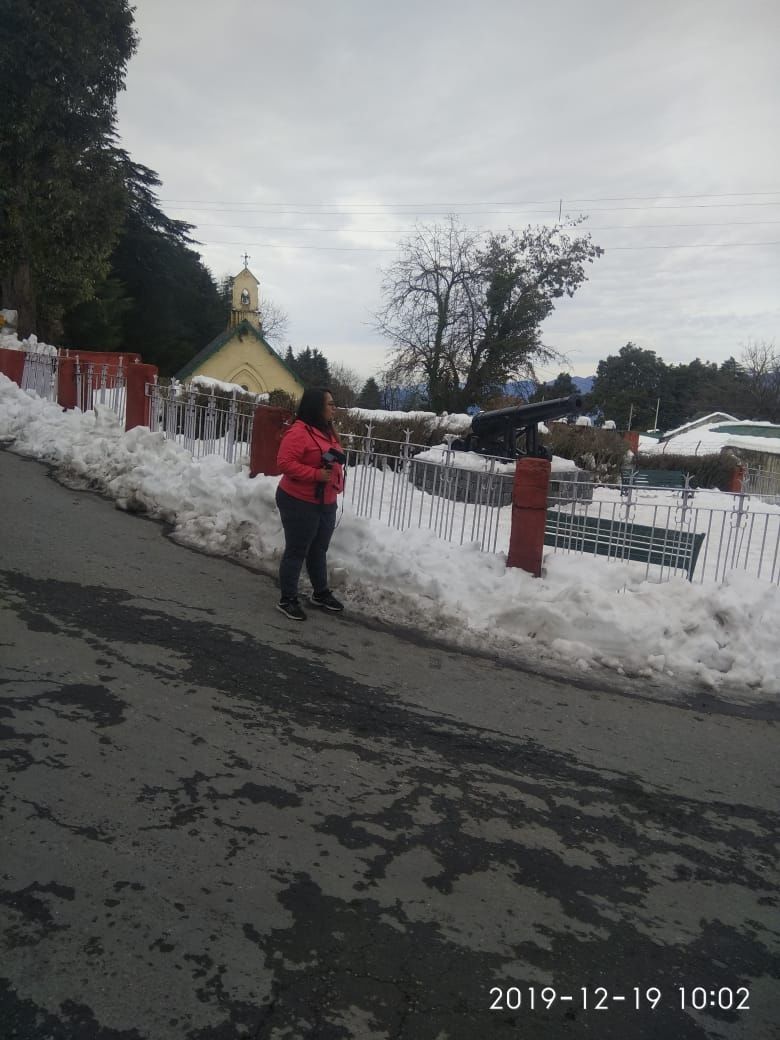 The mini switzerland/ Khajjiar
.
Another hill station in chamba district of Himachal Pradesh. It is approx 24kms away from dalhousie. Khajjiar is surrounded by meadows and forests and popularly know as the mini switzerland.
.
From dalhousie, we went to khajjiar by taking a taxi,  because of 4-5 feet ice we had to change our way and go via chamba which is a long way of about 3 hours.
First we reached the rock garden clicked pictures, appreciated the scenic beauty and left for khajjiar.
.
My heart dropped a beat when i saw khajjiar. It was completely covered in ice and the lake was frozen. It was my first time in snow. I was so excited and happy that my words dont spill out to explain the beauty of nature. We rented the boots for ice for rs.100 and went into the ice and played.
What an EXPERIENCE.
.
I think mountains has something that we all get attractted to go. People there has a very difficult life but still they dont wana come to cities. The air is pure. The view is beautiful. The experience is for lifetime.