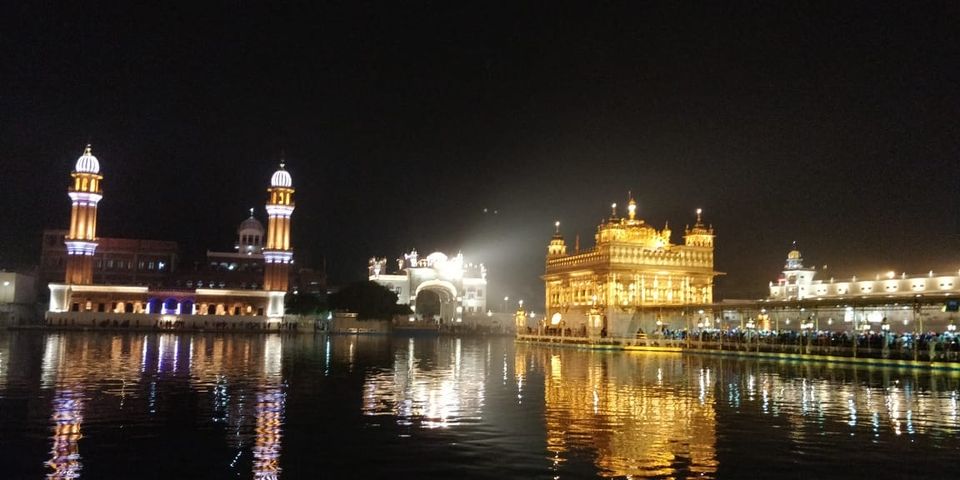 Amritsar Dharamshala Dalhousie..A journey from city to Mountains..On my first ever trip to himachal back in 2015 I regretted not going to Amritsar as I always wanted to see the Golden Temple.It was probably because it was the first ever I planned on my own I was not aware of the fact that I could cover Amritsar also and Himachal is and wil always be my favourite Destination in India because I am someone who loves the mountains.So here is how I planned my trip...
As we landed at Amritsar Airport early morning at 2:00 a.m we were picked by our Driver.we had a booked car package in advance as usual.
1.JALLIANWALA BAGH
After Breakfast we left for Jallianwala Bagh.As most of us know its a place where the massacre took place and Thousands of Indian Patriots were Martyred.A must visit in Amritsar.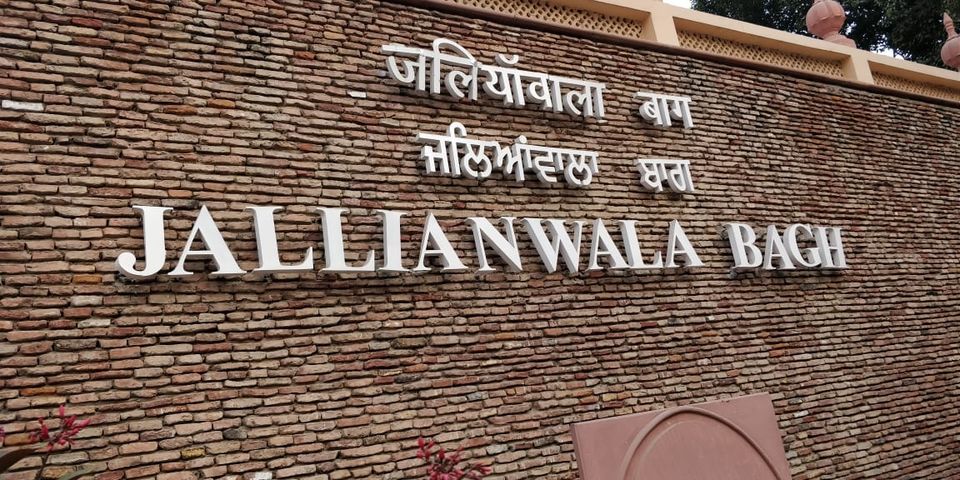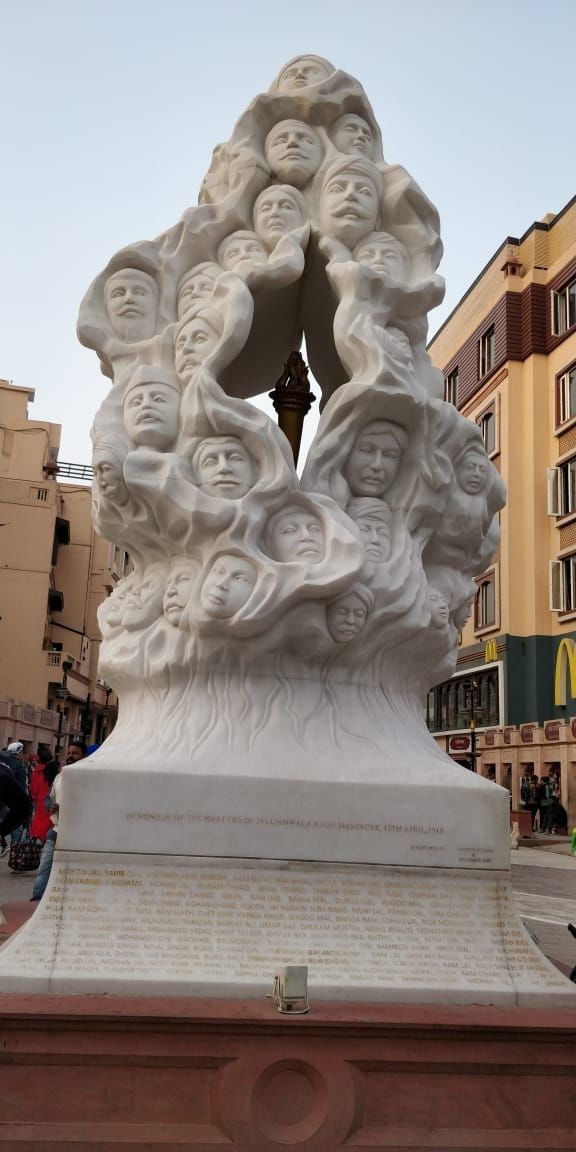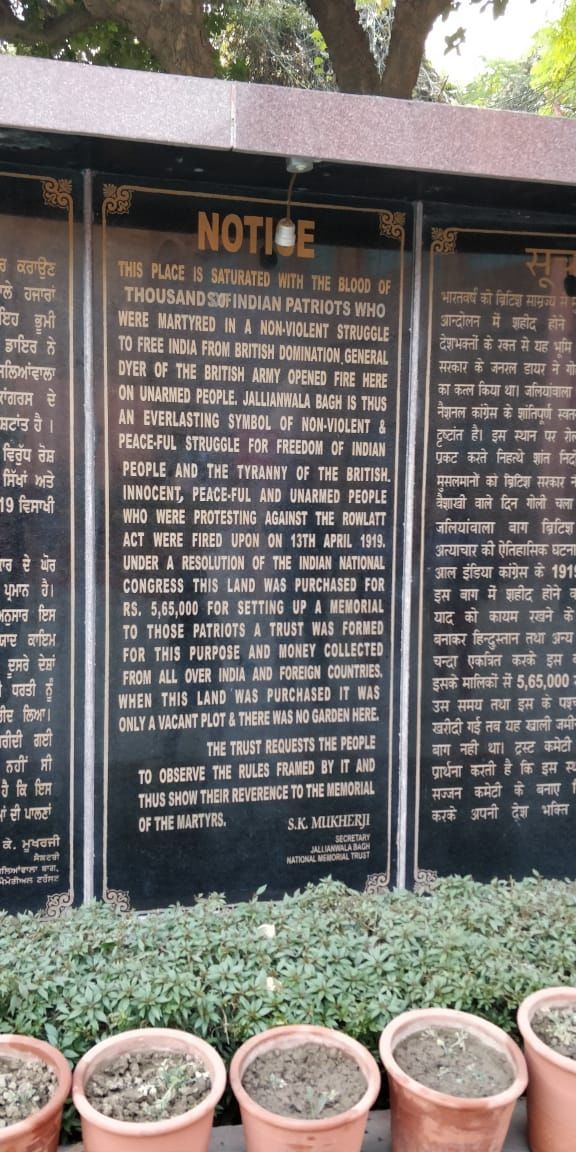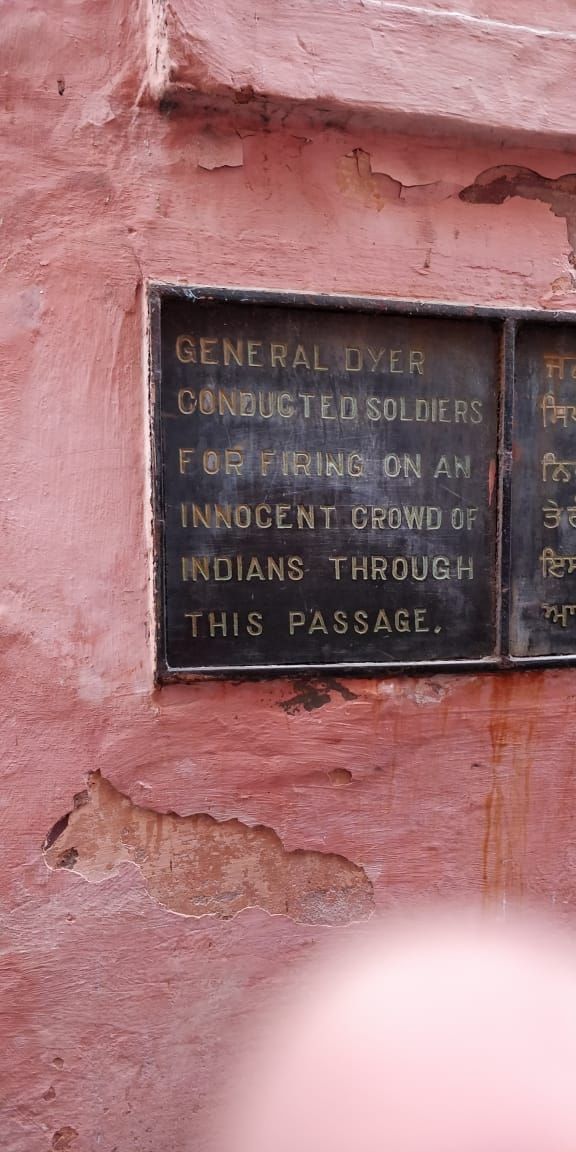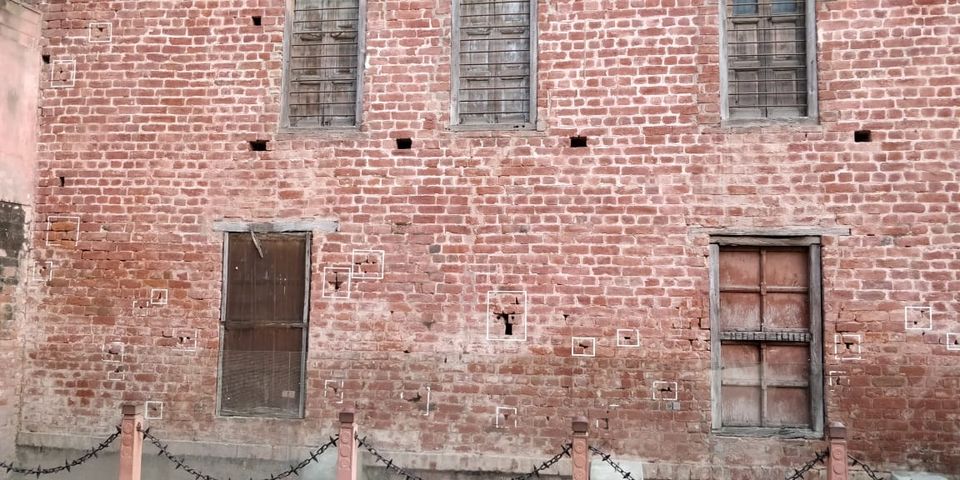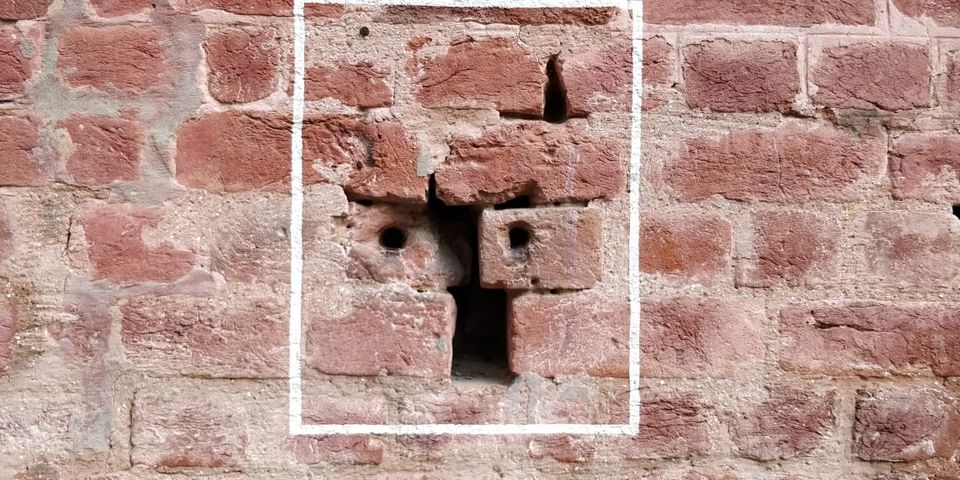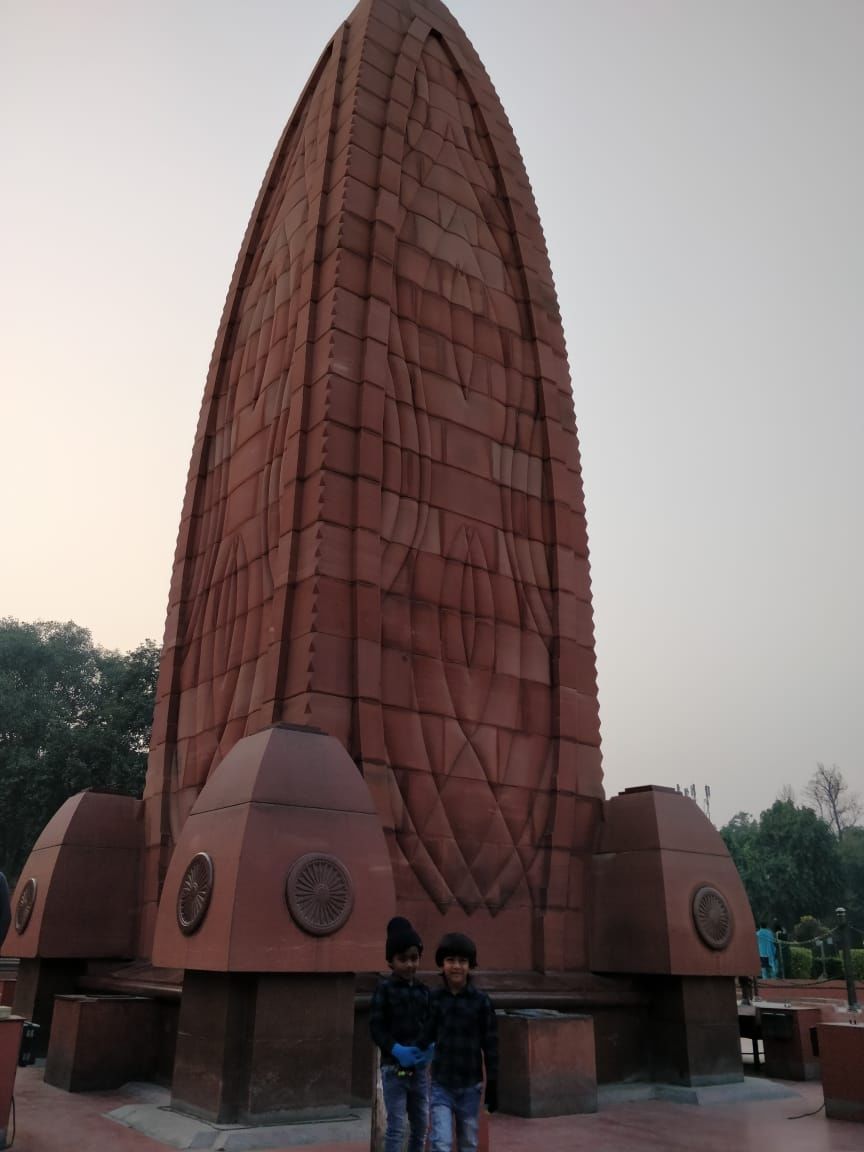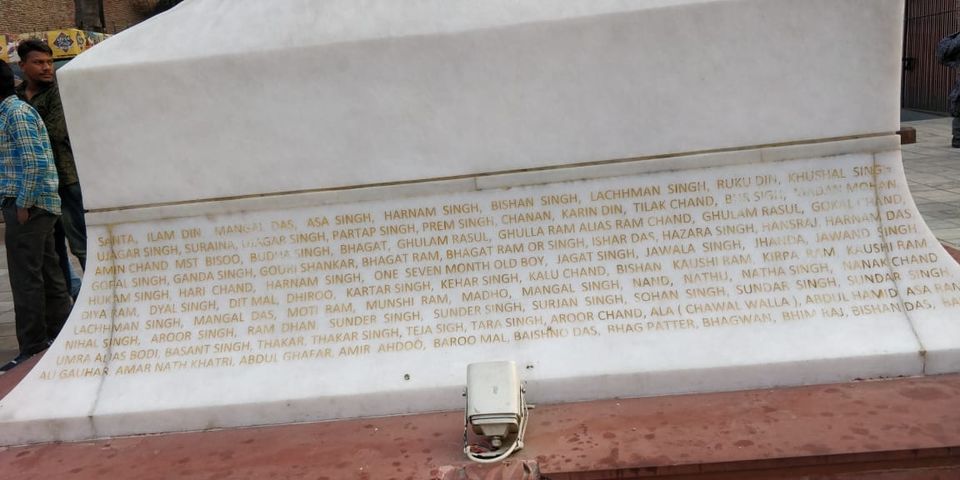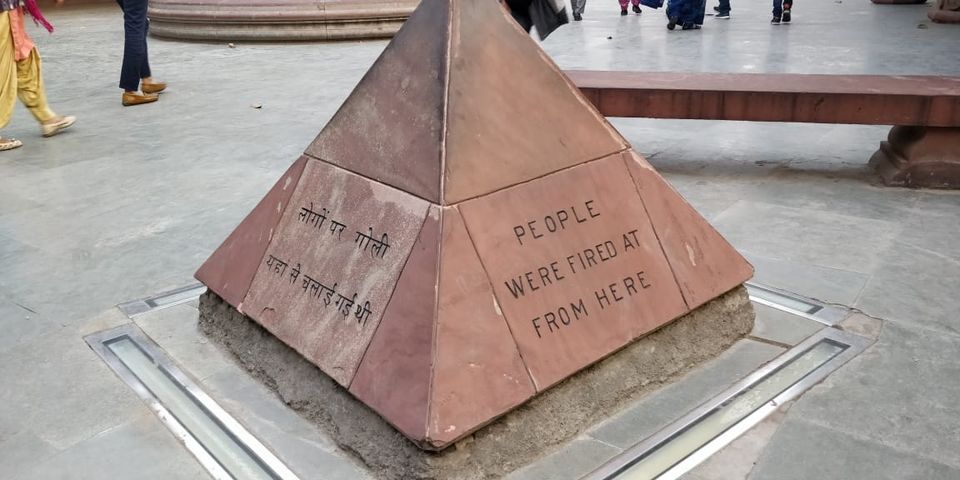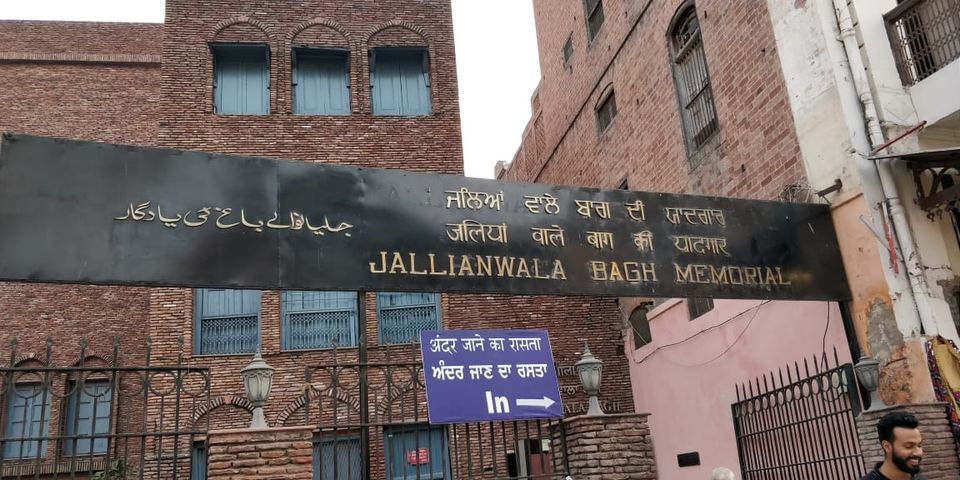 The body of the Martyrs were thrown in a well knows as the Martyrs well.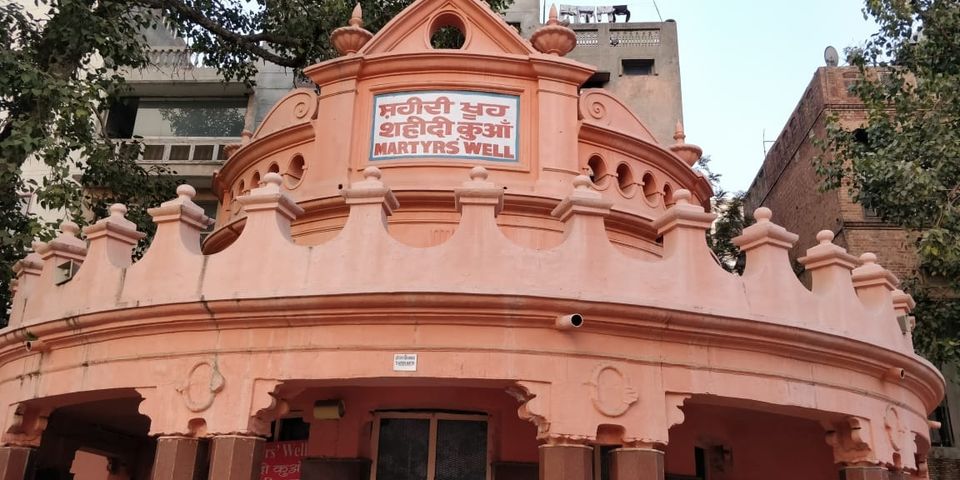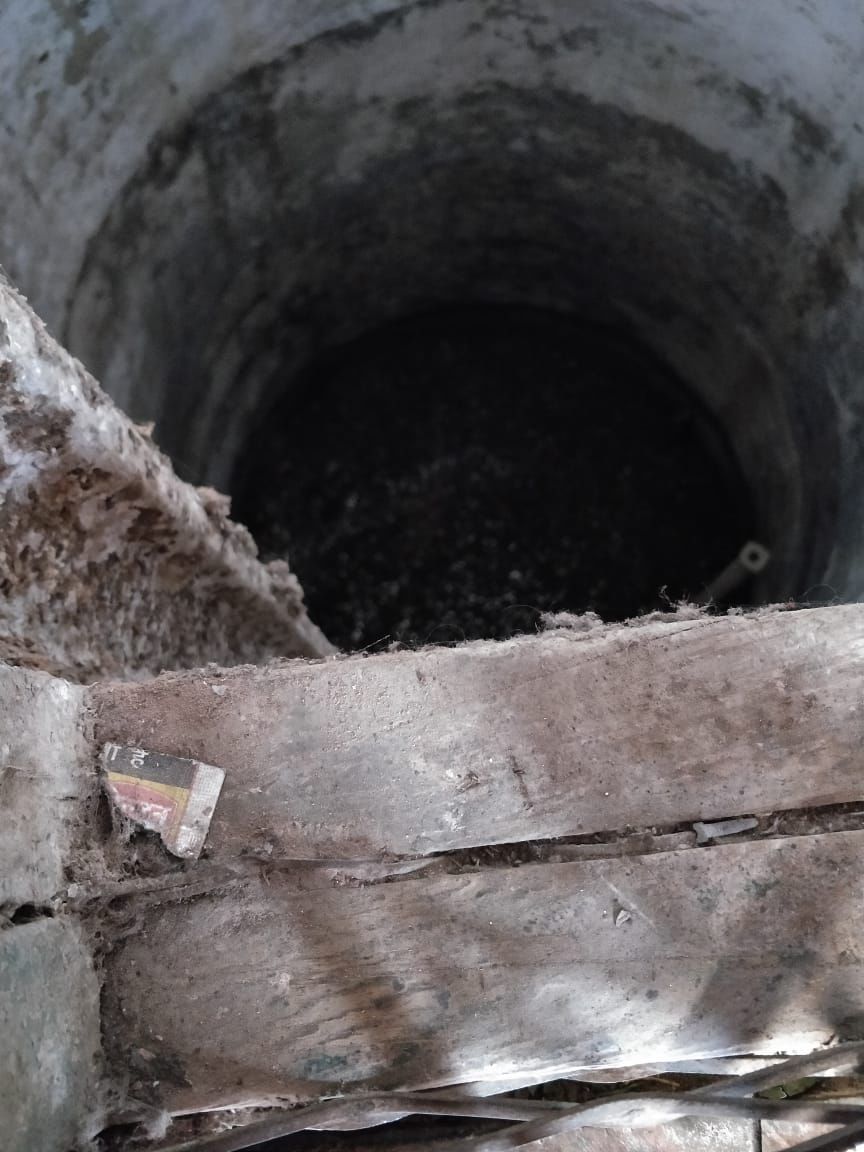 The Jallianwala Bagh is now turned into a Garden and they have also displayed few paintings of the innocent lives who dies in the war.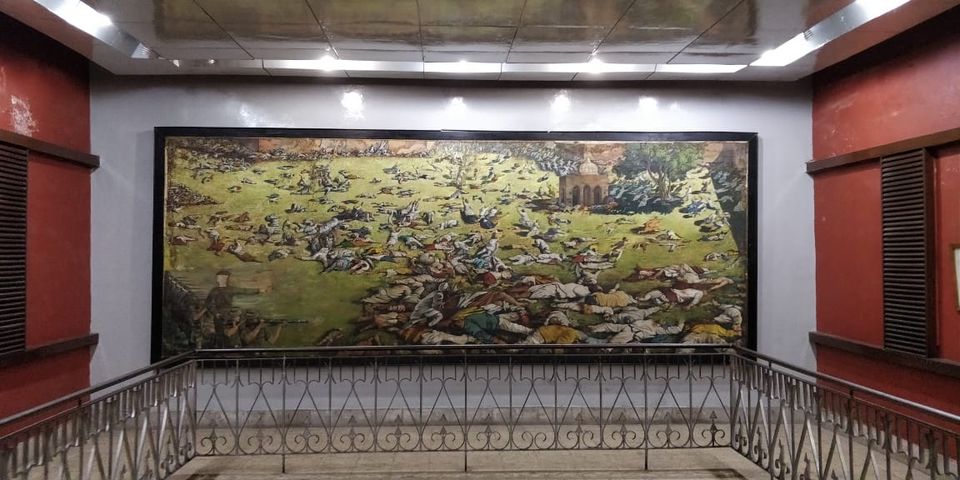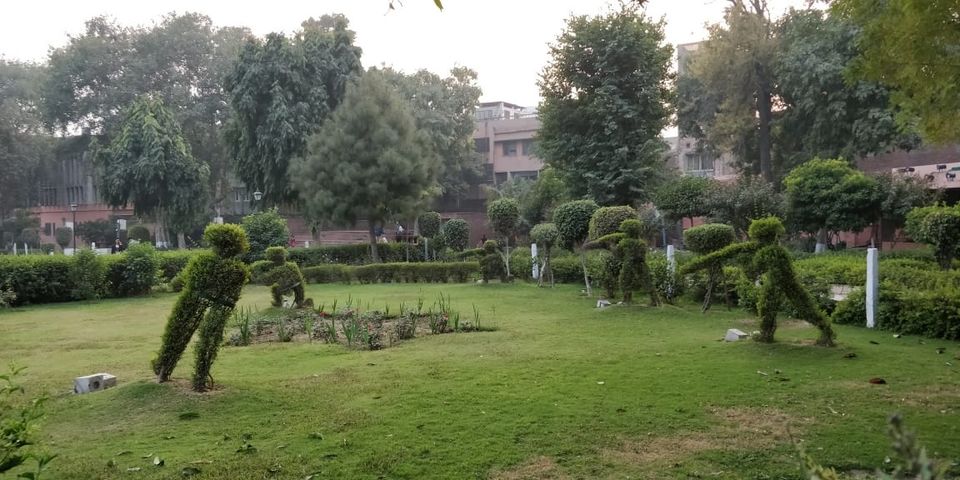 1. MAHARAJA RANJIT SINGH MUSEUM
Next day early morning we left for Maharaja Ranjit Singh Museum.This Museum displays the beautiful paintings and miniature of models showing Maharaj Ranjit Singh's war Life.Must Visit..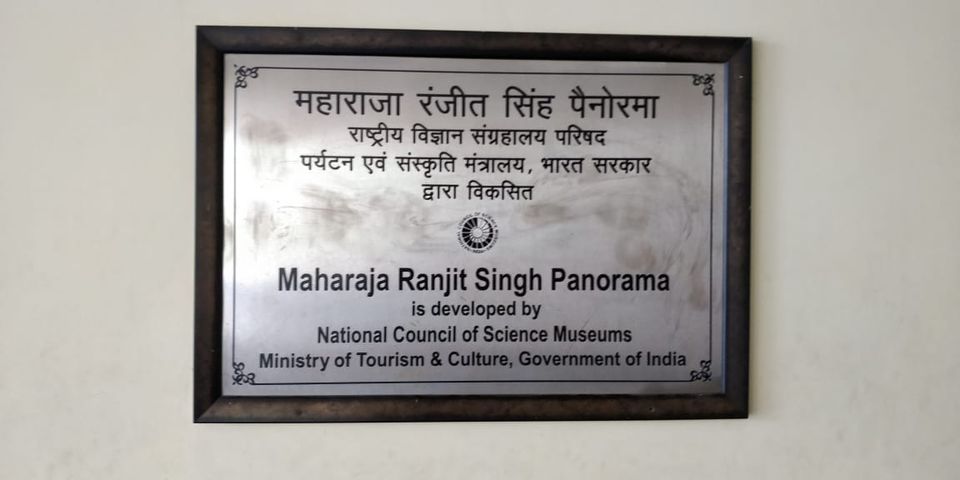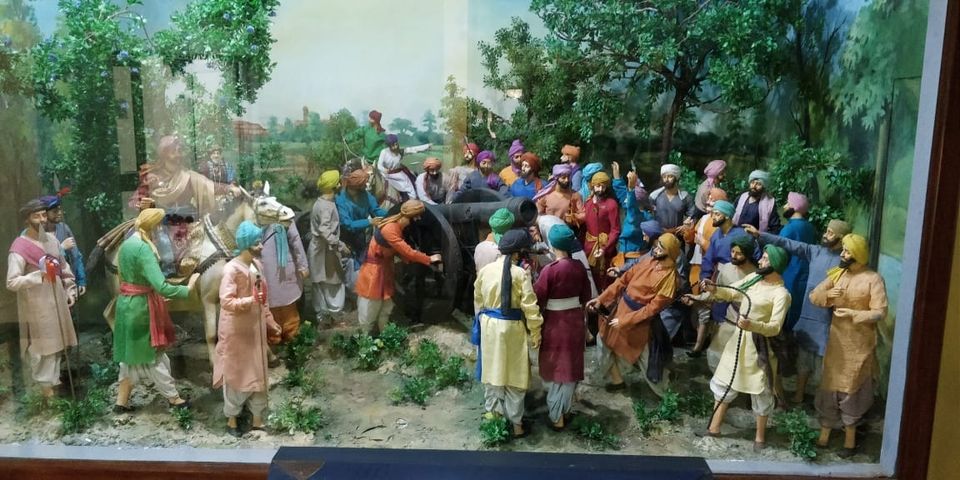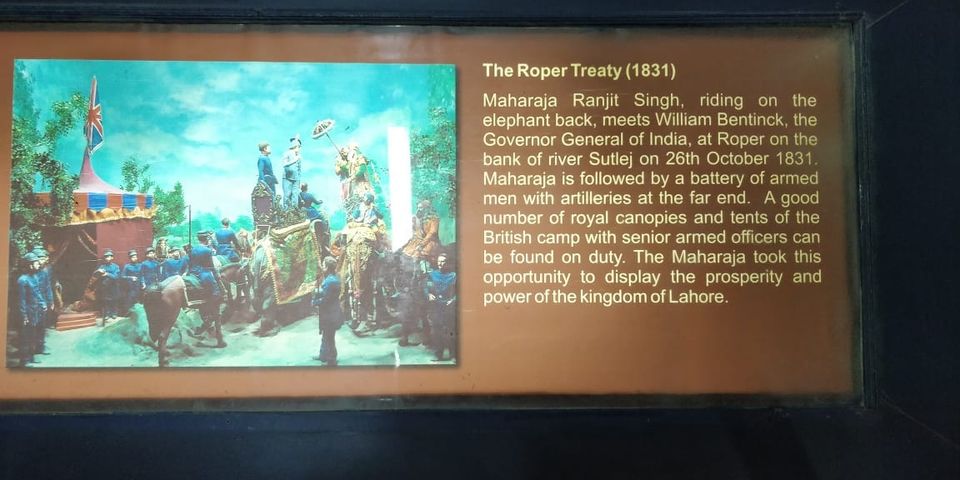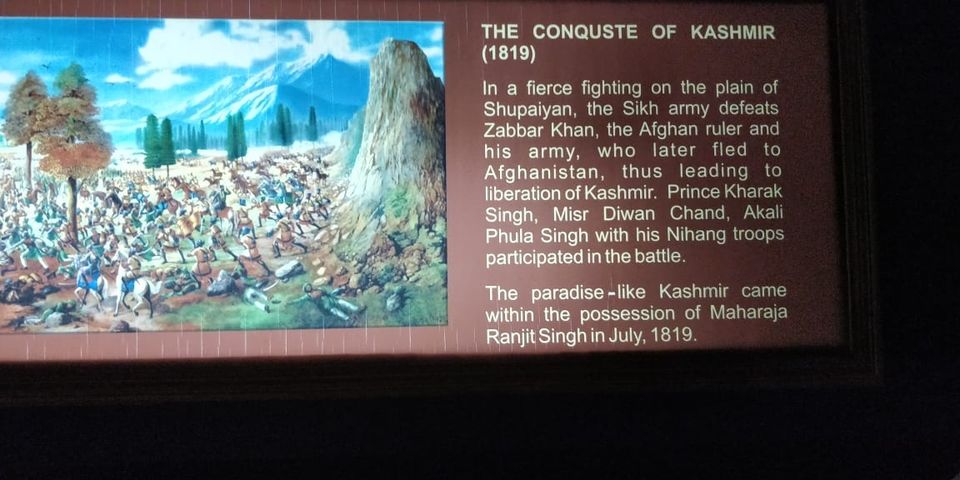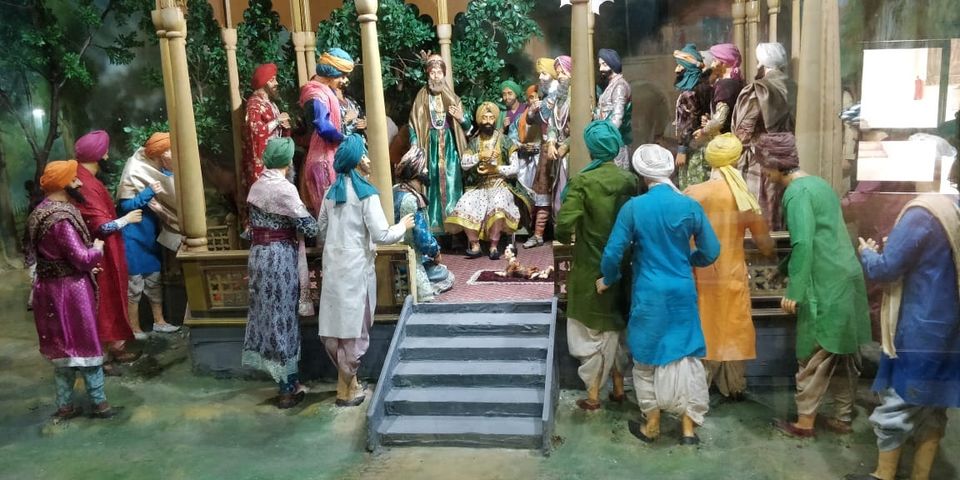 We stop by to have some snacks right outside the Golden temple.Since its a holy place you wil find only veg food around the area and the lassi is a must try.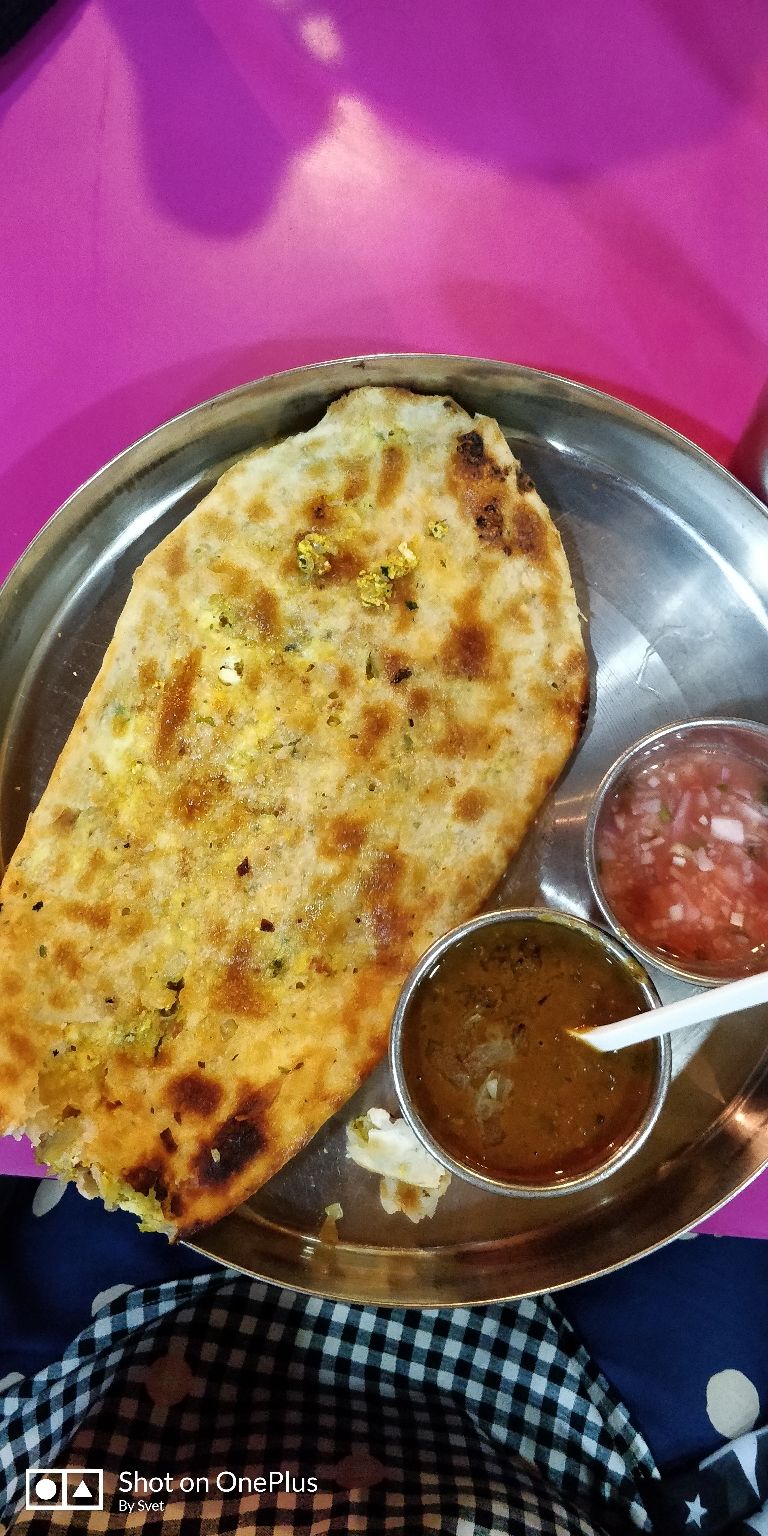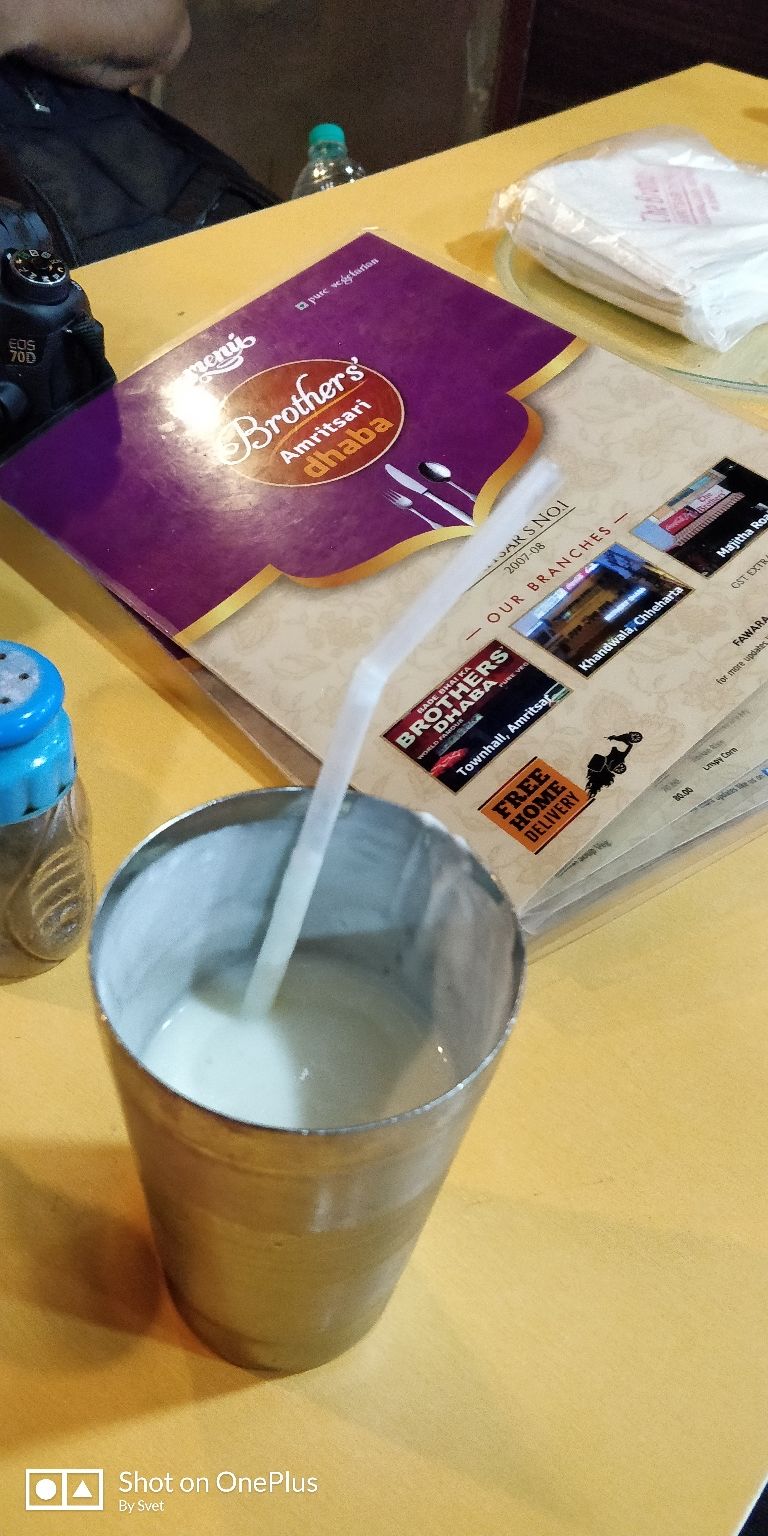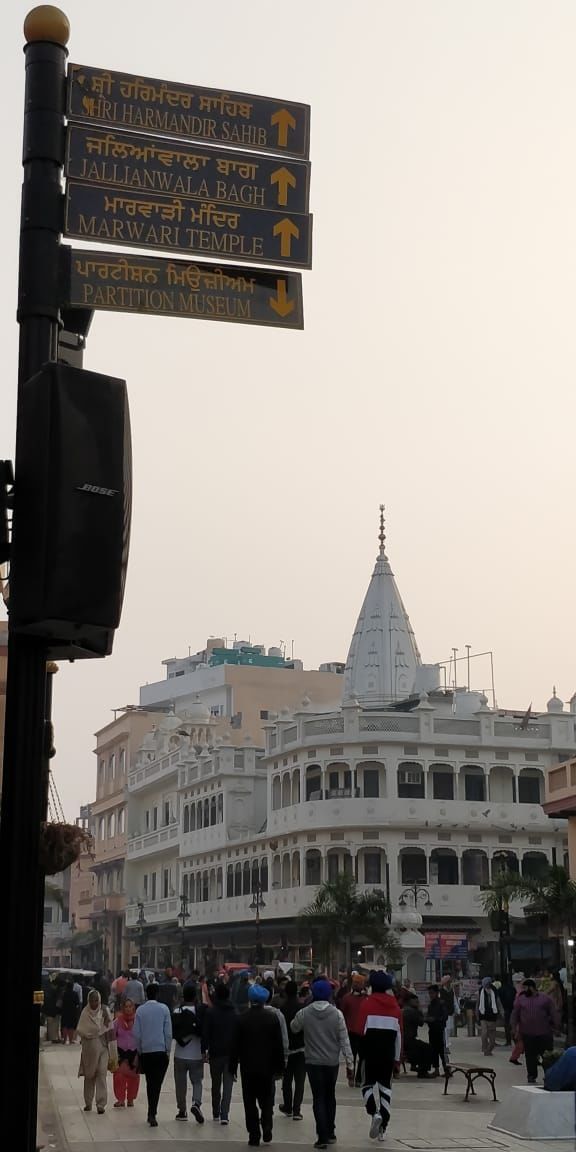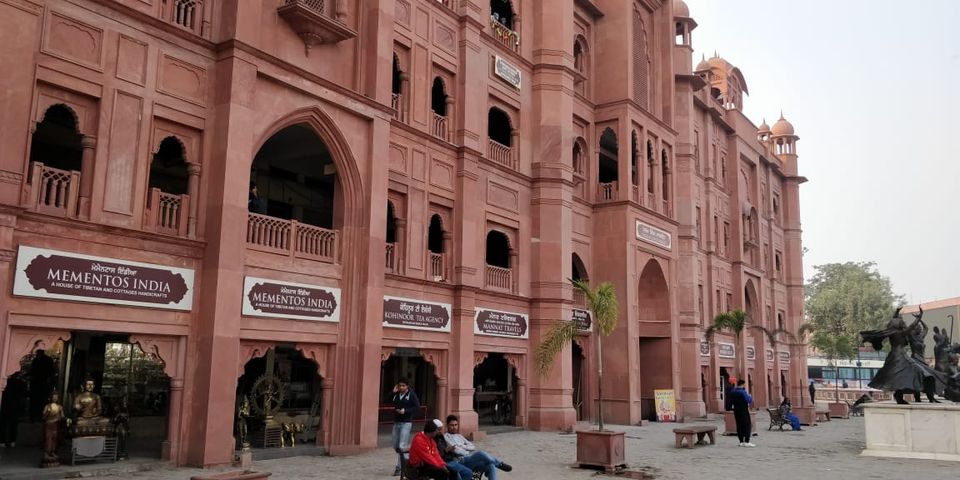 2. GOLDEN TEMPLE
We finally reached Golden Temple by 6 p.m.It was such a beautiful Temple and so peaceful.Please dont miss this place if you are in Amritsar.Your sure to find peace here.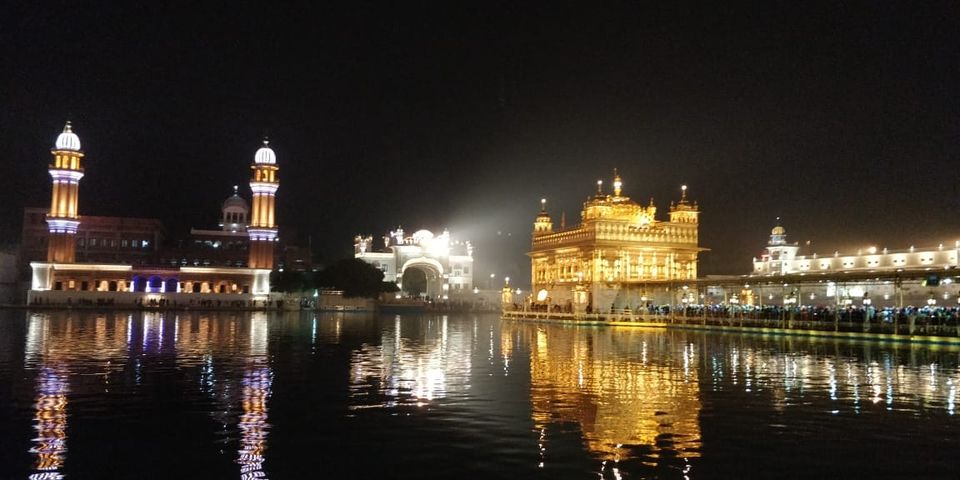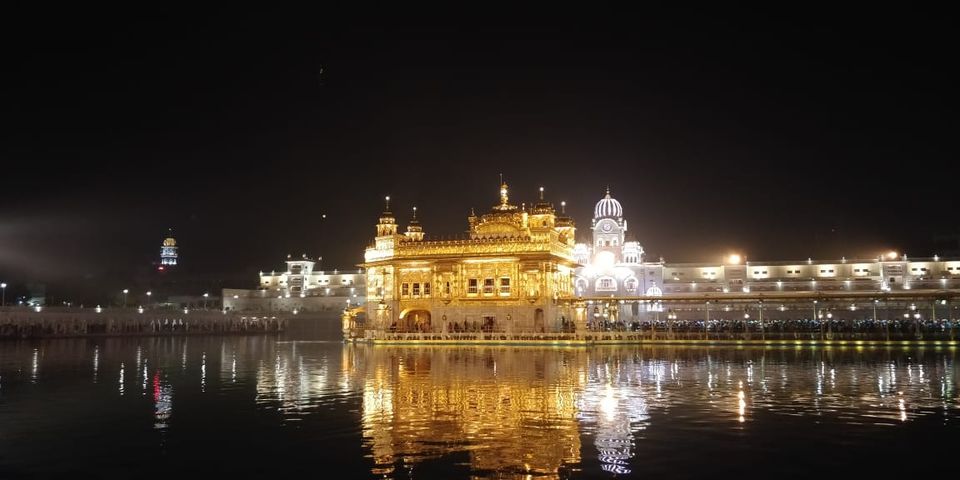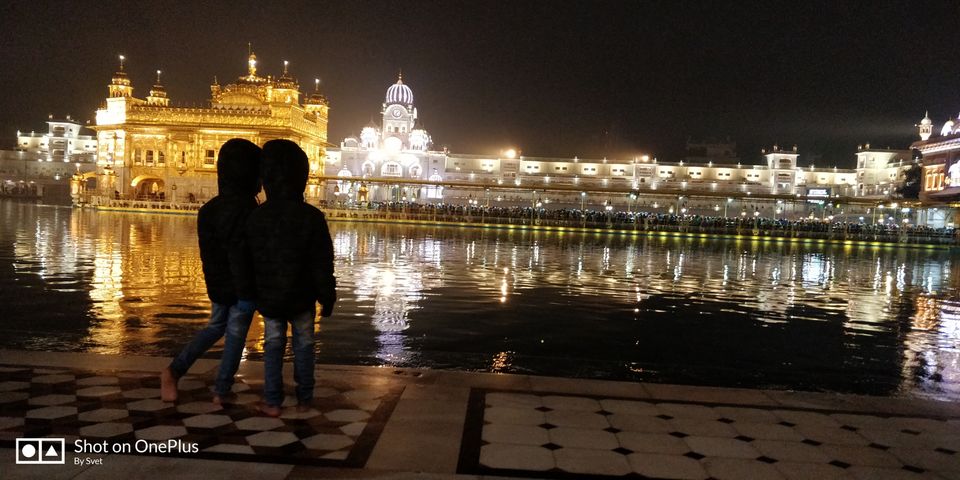 2. GOBINDGARH FORT
Built in the 19th Century this fort was under Maharaja Ranjit Singh.It has been turned into a entertainment centre and is now open to public.They have 7D shows,sound and Light shows,Joy animal rides and Games for kids as well as adults and also a food court.They have different packages for the all the above mentioned shows at different rates.The 7D show is really good.I have uploaded the Package photos below.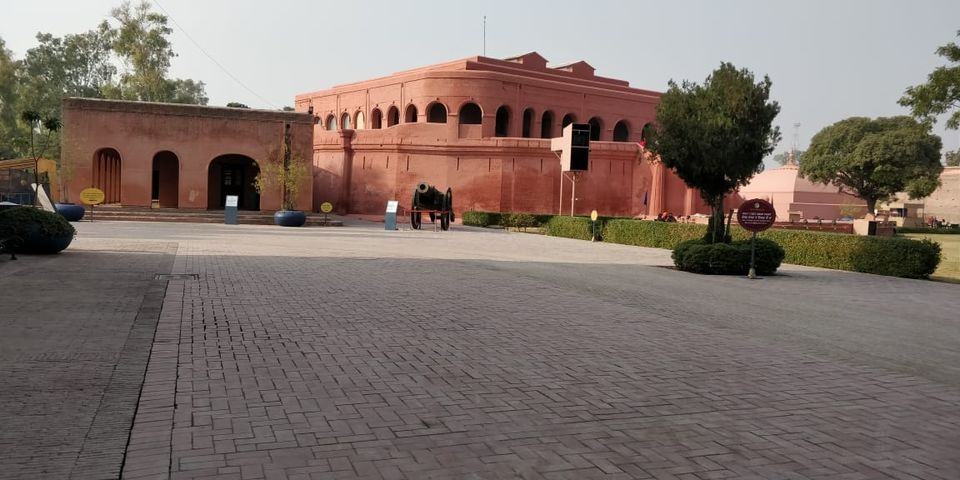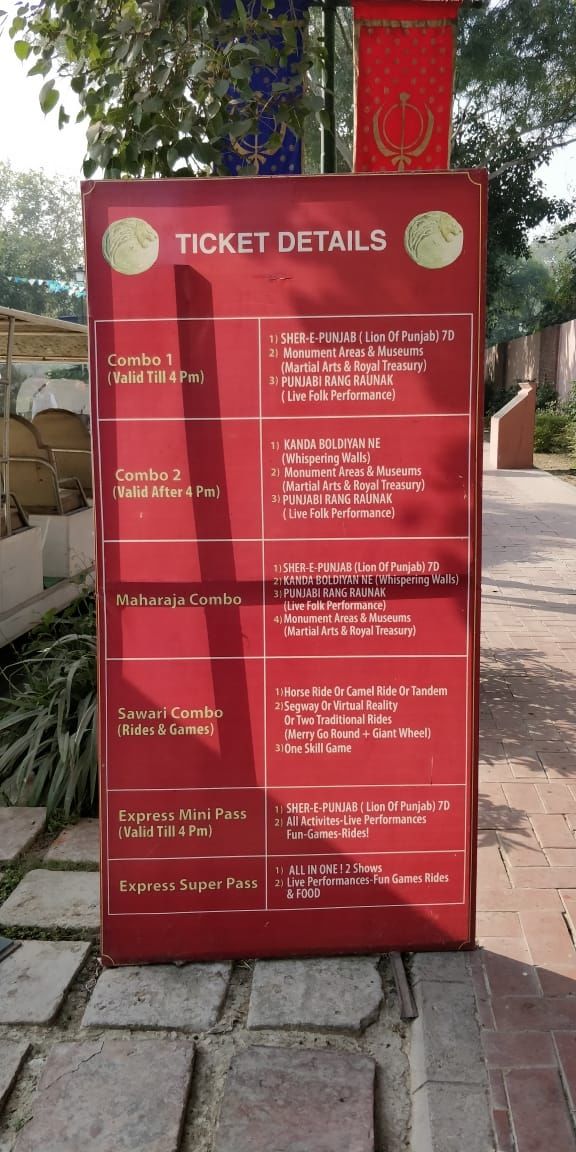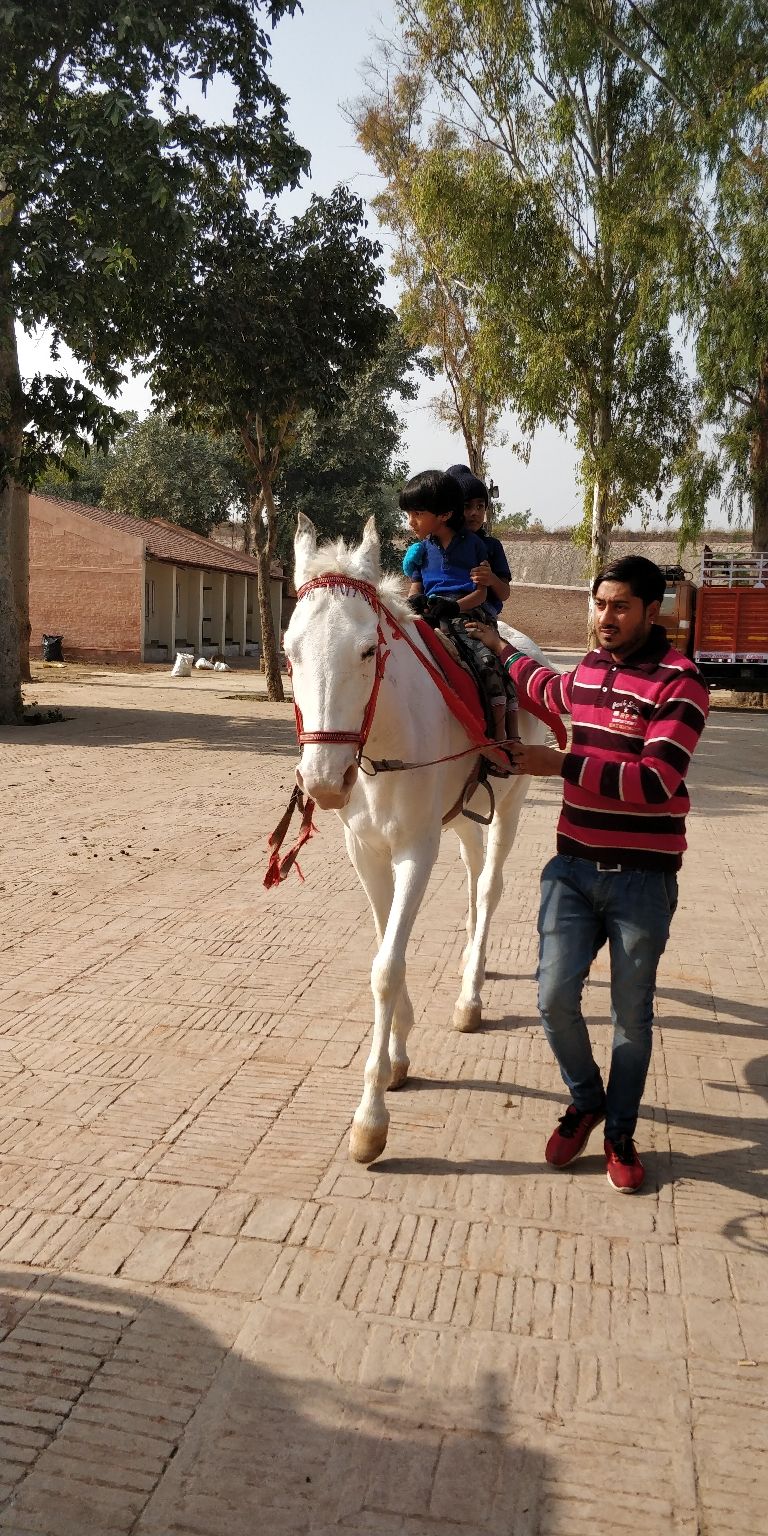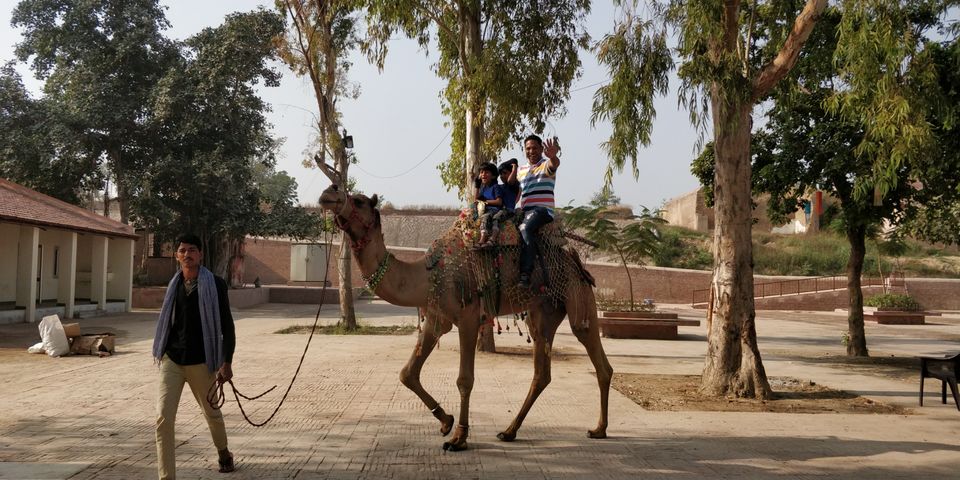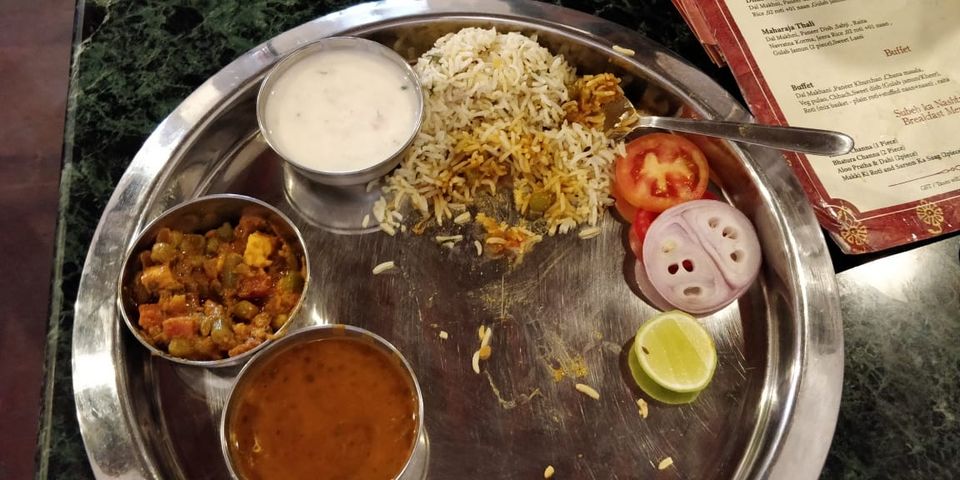 3. WAGAH BORDER
So Imagine being at the border of India and Pakistan.Oh My God..I can't explain this place is another level.Even if you are not patriotic its sure to get that feeling in you..There is a Parade that takes place every day here between India and Pakistan and this is one thing that you don want to Miss.
Trust Me...There are Patriotic songs played here and also the Ladies are given a chance to go down and dance to the tunes.The crowds from both the countries attend the Parade here.Its Crazy..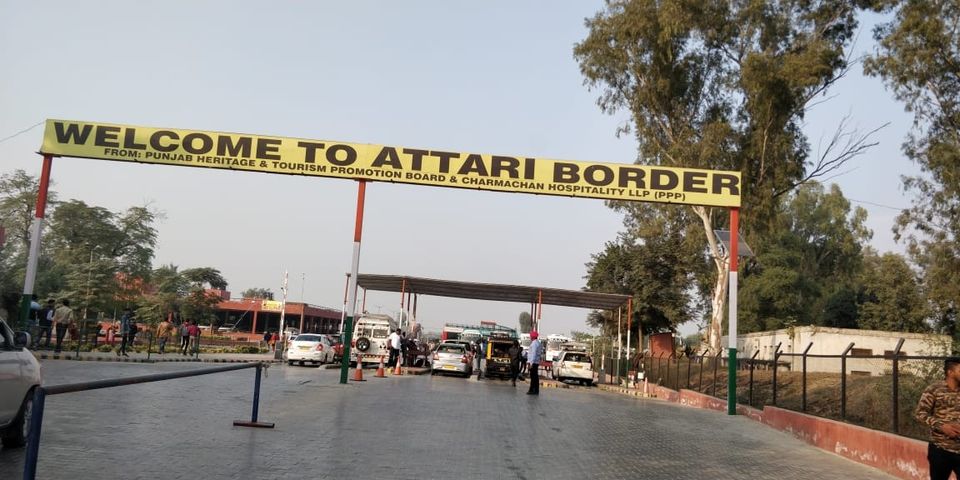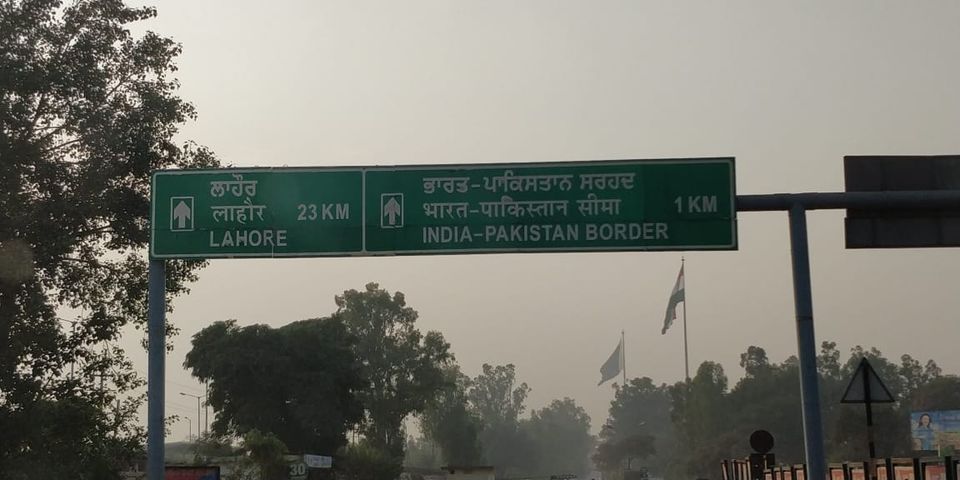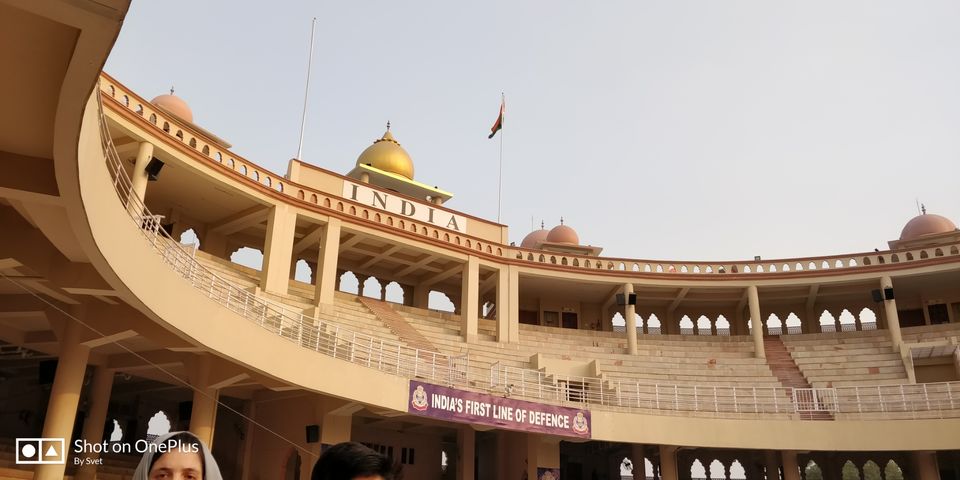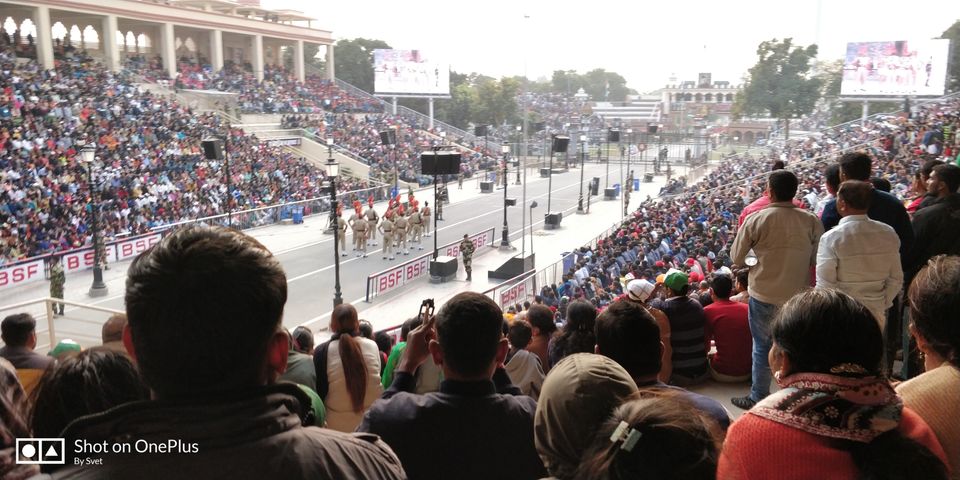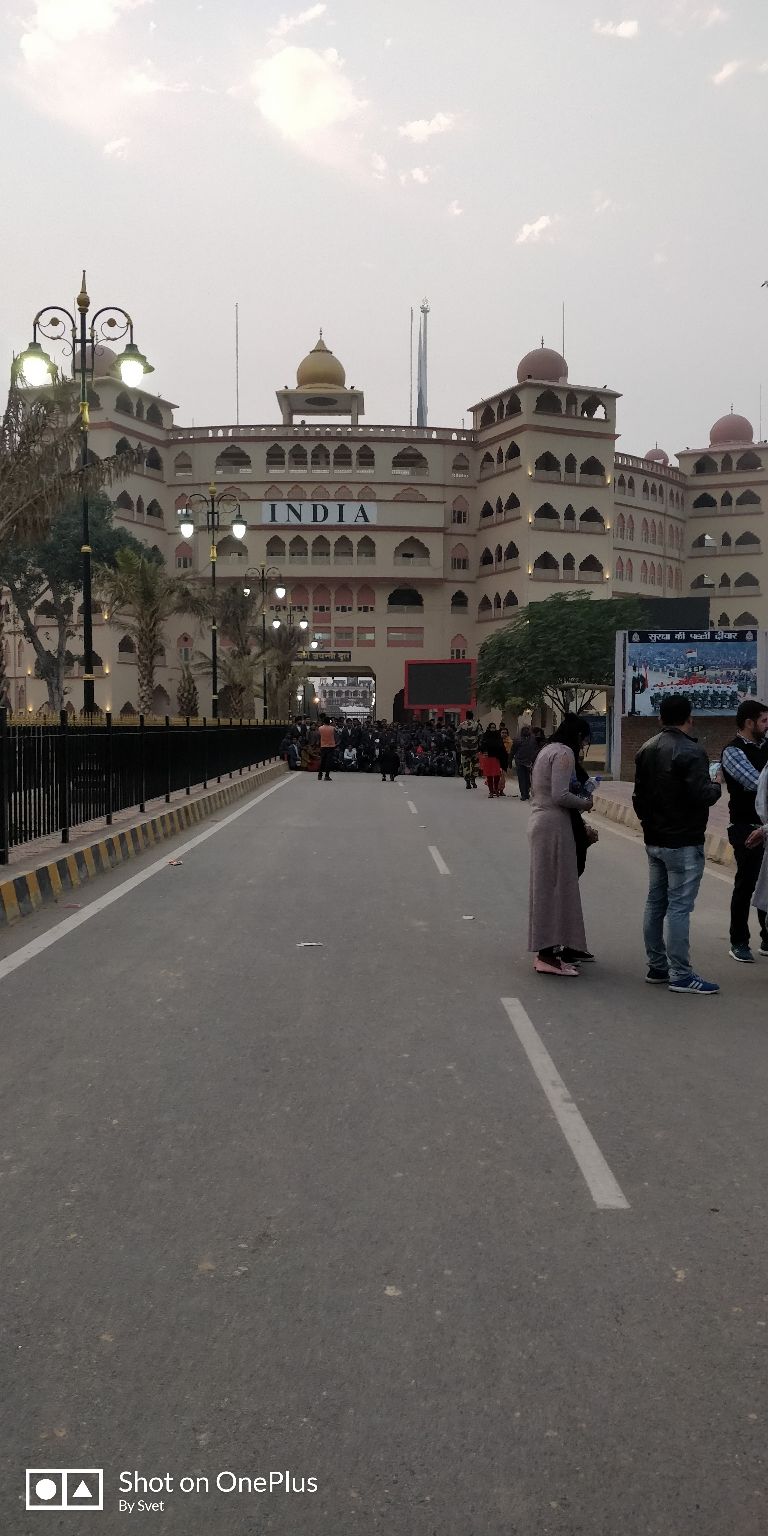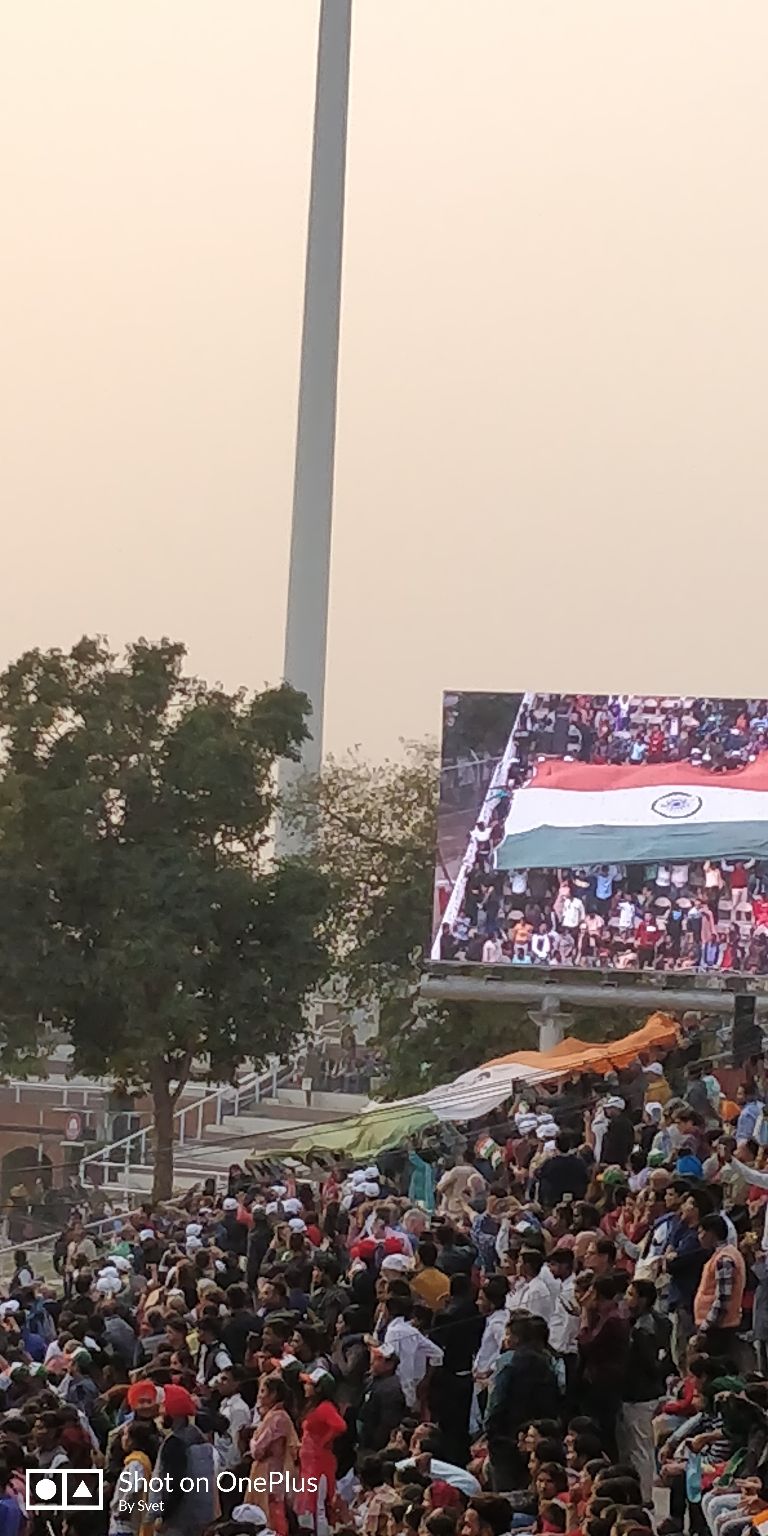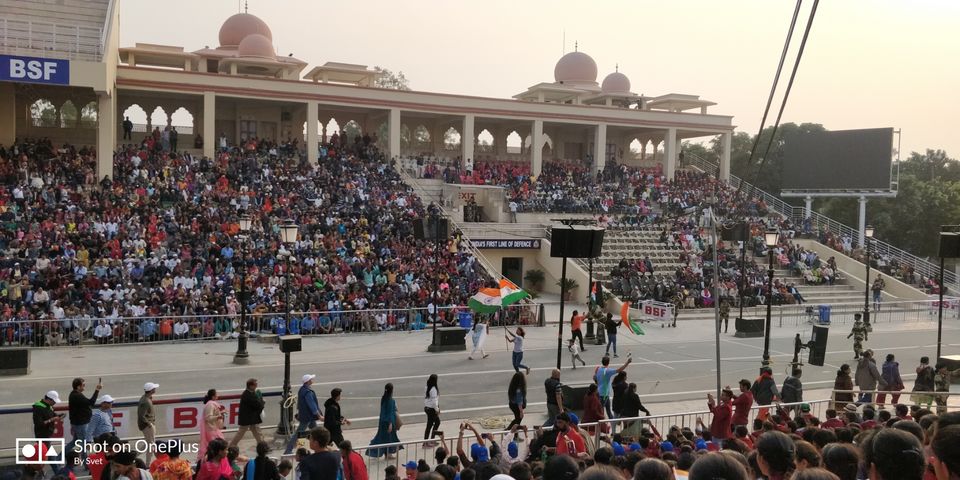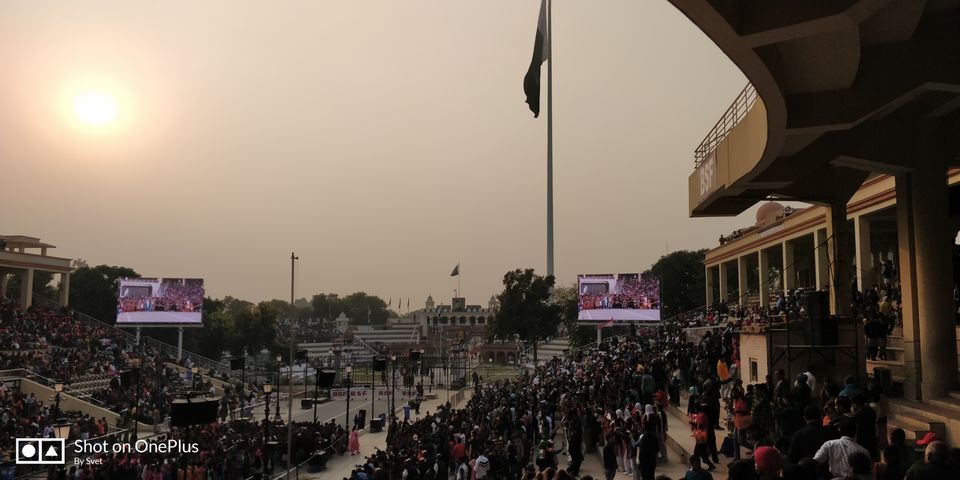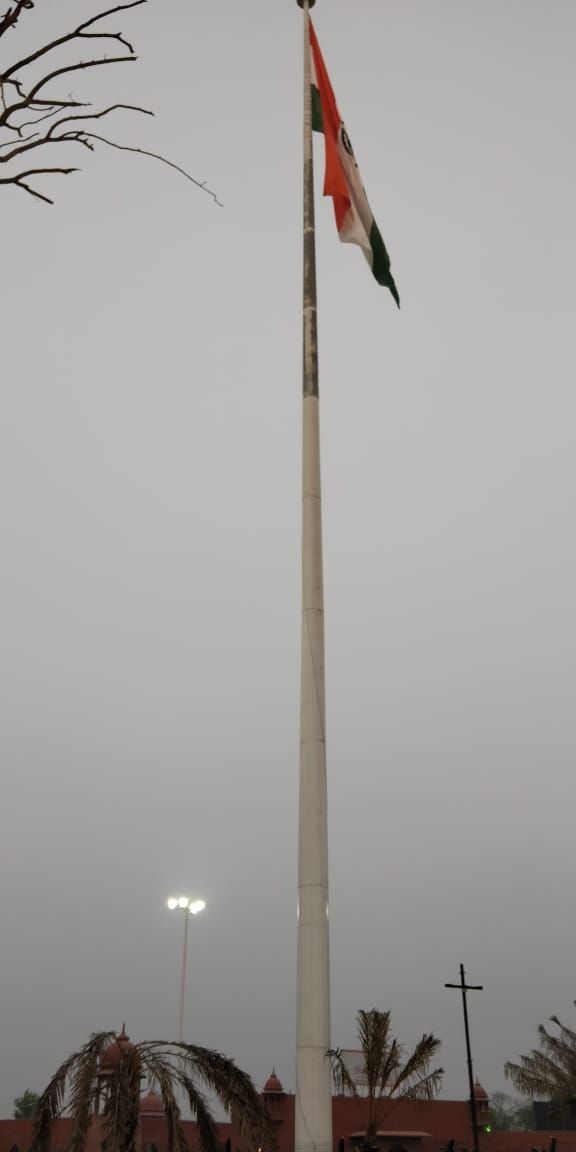 Amritsar has a lot to offer, unfortunately we were running short of time and we could not complete everything but surely wil be back some day..Time to move on.. Dharamshala next stop.
Amritsar to Dharamshala (4 hrs by road)
Dharamshala also known as the home to the His Holiness Dalai Lama is mostly known for their beautiful Monasteries.
1. HPCA CRICKET STADIUM.(HIMACHAL PRADESH CRICKET ACADEMY)
HPCA Cricket stadium is world's highest cricket ground located at Chail and situated at 7000 feat above sea level. Surrounded by beautiful snow capped Mountains this cricket stadium attracts a large number of tourists. Its open to Tourists when there are no matches going on.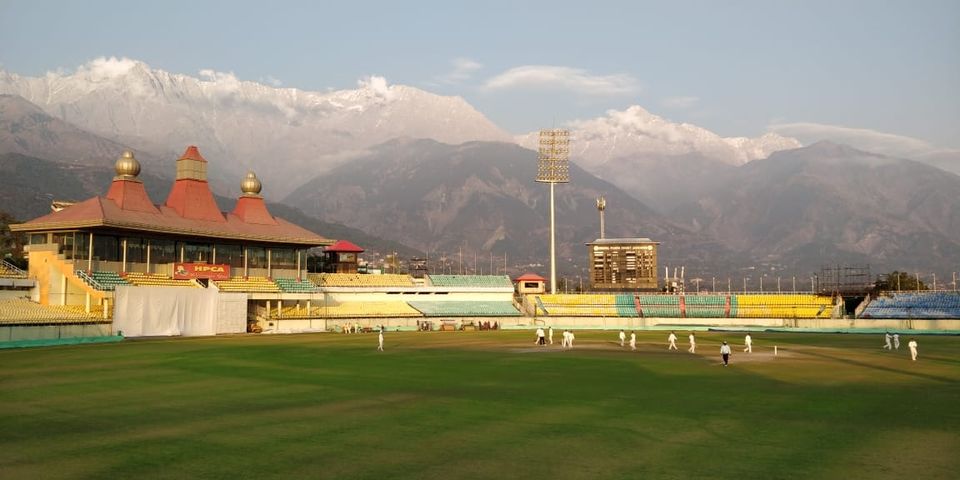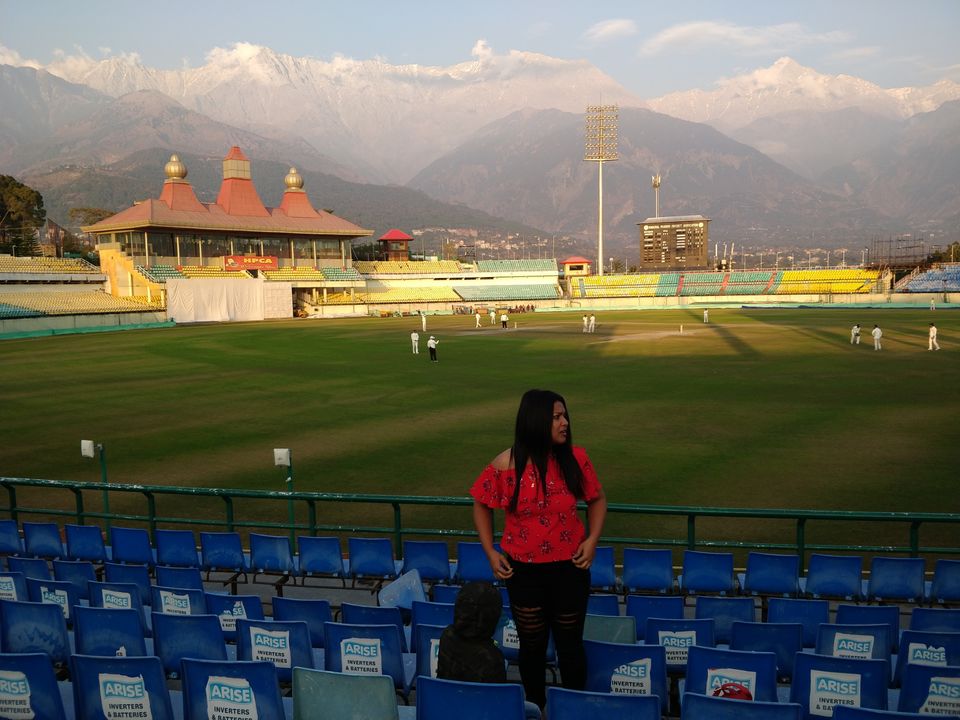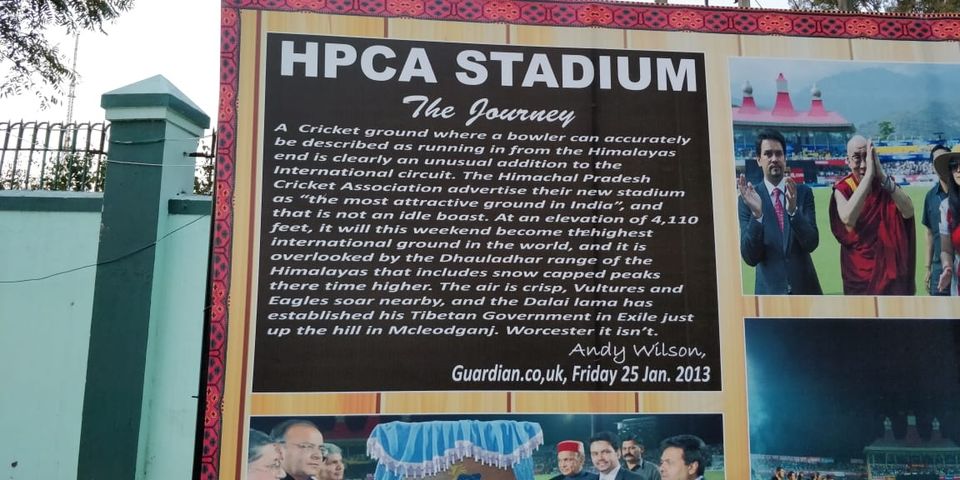 1. ST.JOHN CHURCH
Surrounded by beautiful trees this church is so serene and peaceful.Its Located close to Dharamshala Bus stand on the way to Mcleodganj.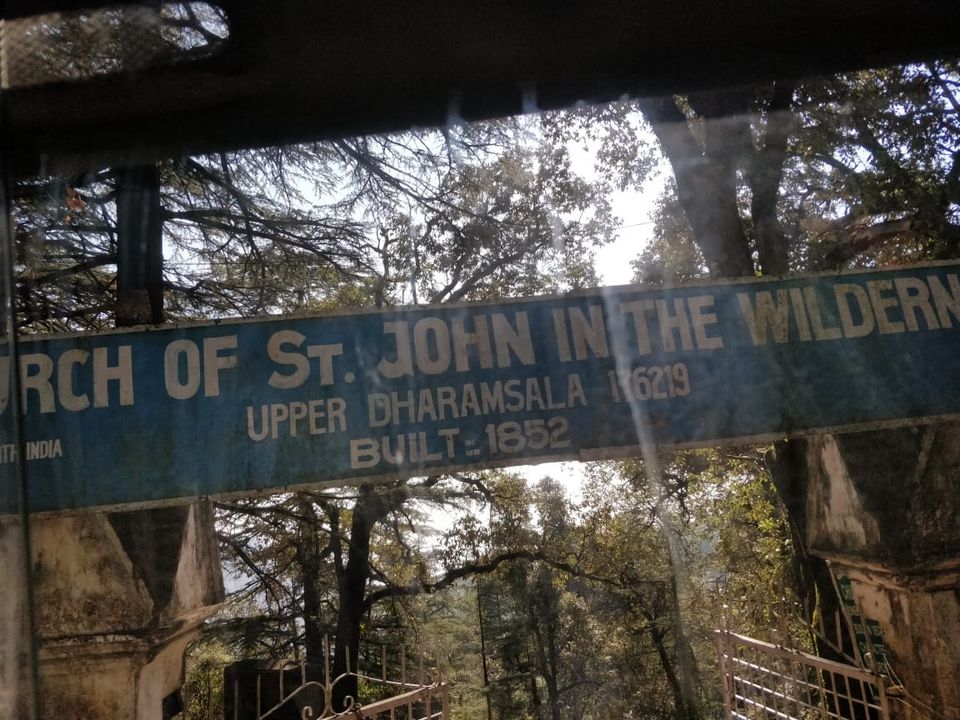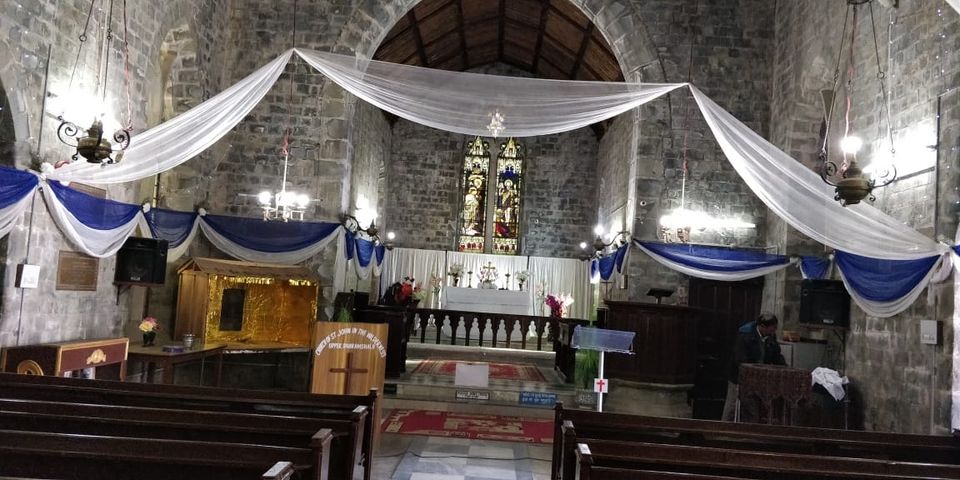 2. THE DALAI LAMA TEMPLE
This Temple located besides His Holiness Dalai Lama and wil give you the Tibetan feel as you enter here.The Buddhist temple is so peaceful.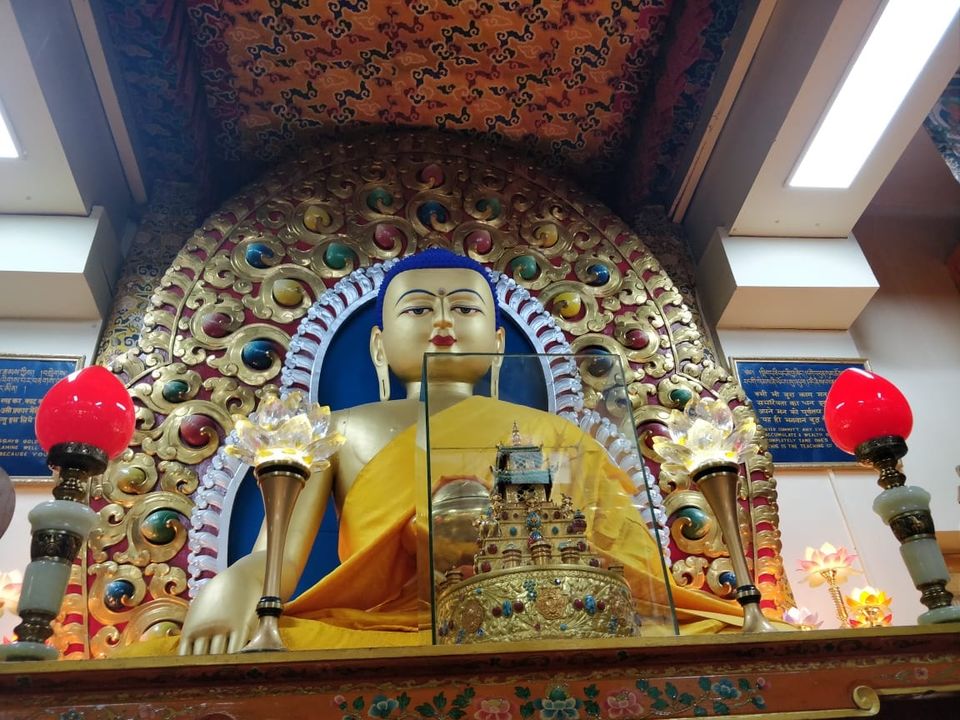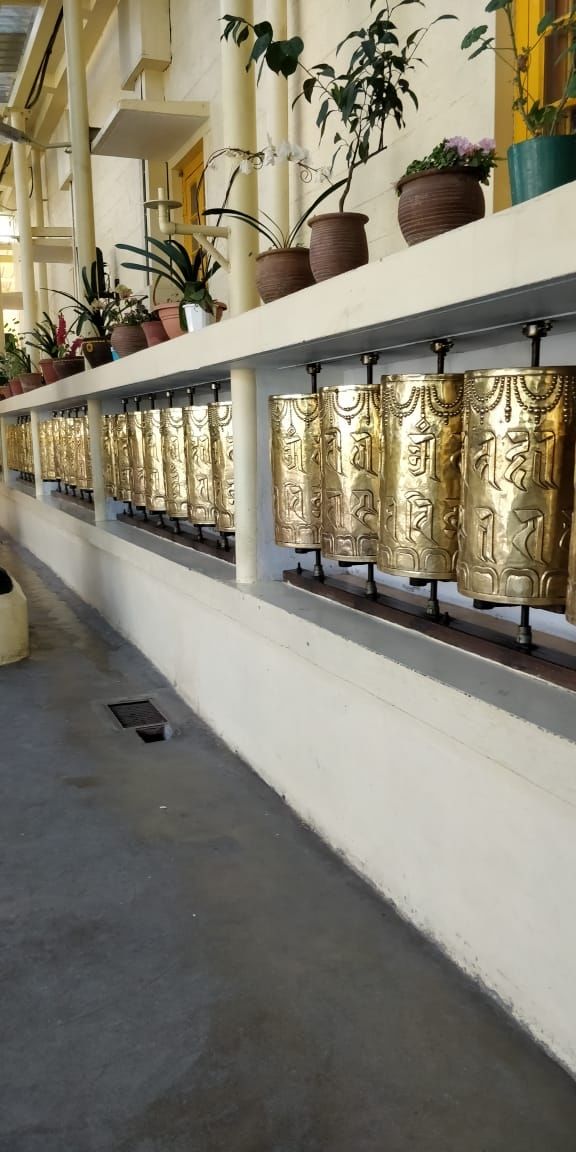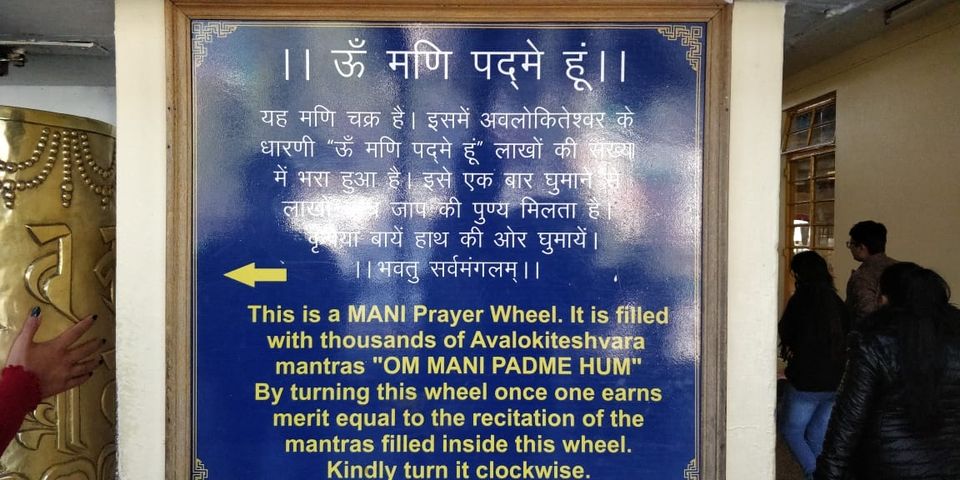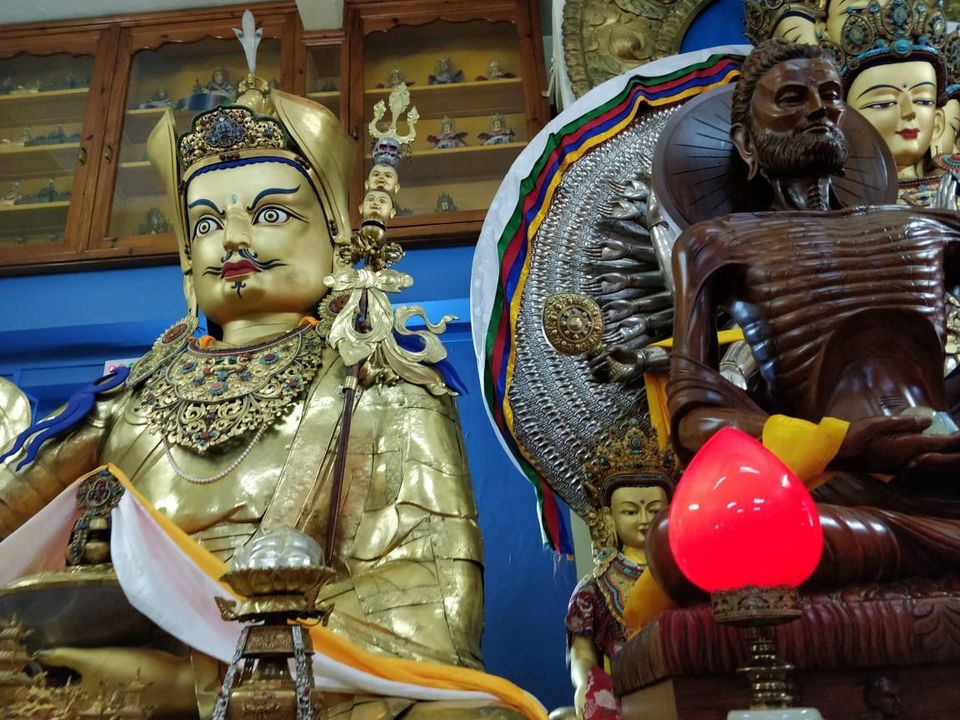 3. Norbulingka Institute.
Nestled in the beautiful Dhalaudar range,this Institute shows you a lot about Tibetan Culture.They have various workshops showing Tibetan art.They also have a small doll museum.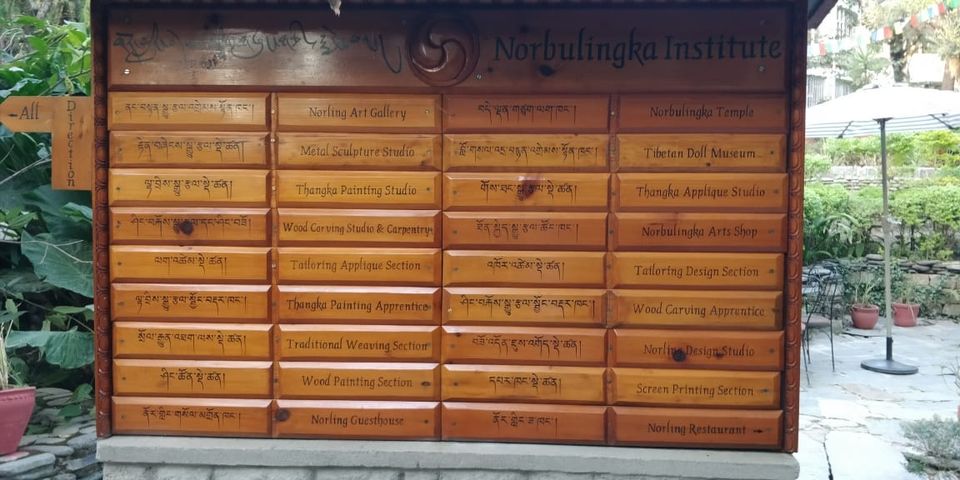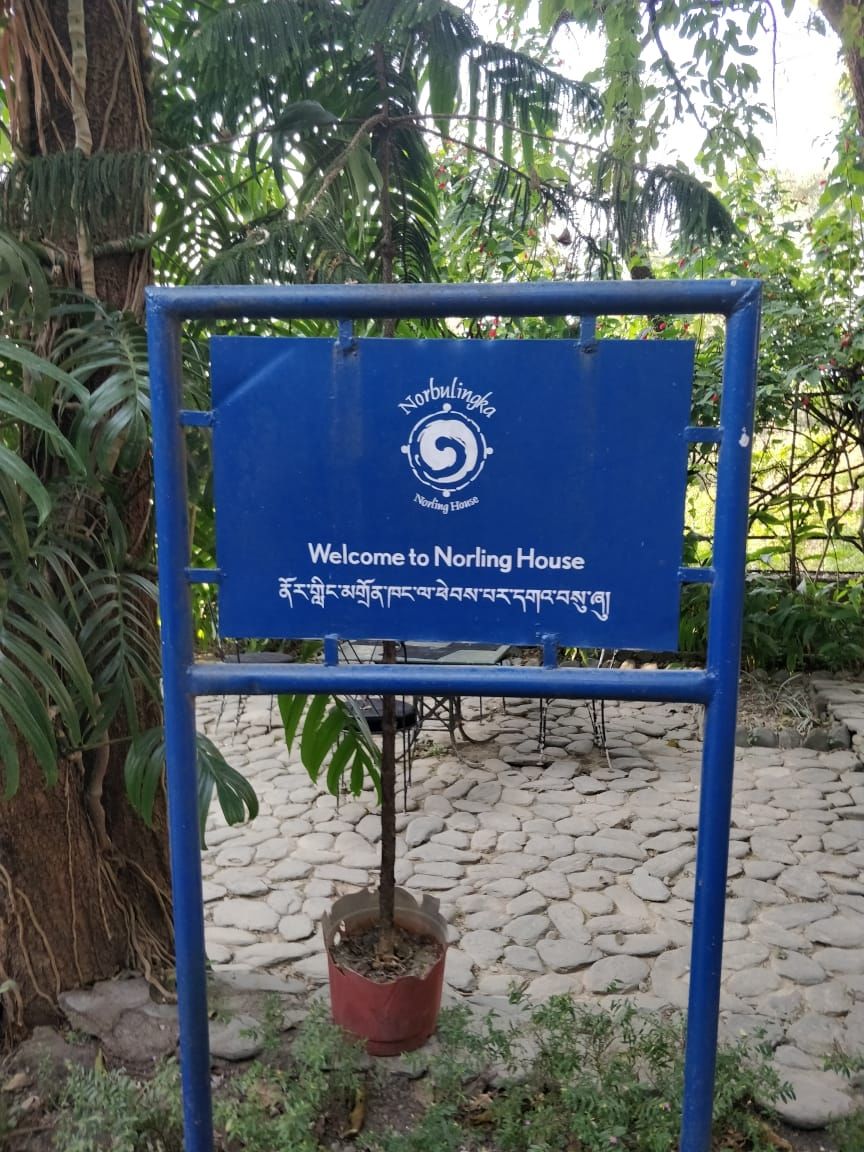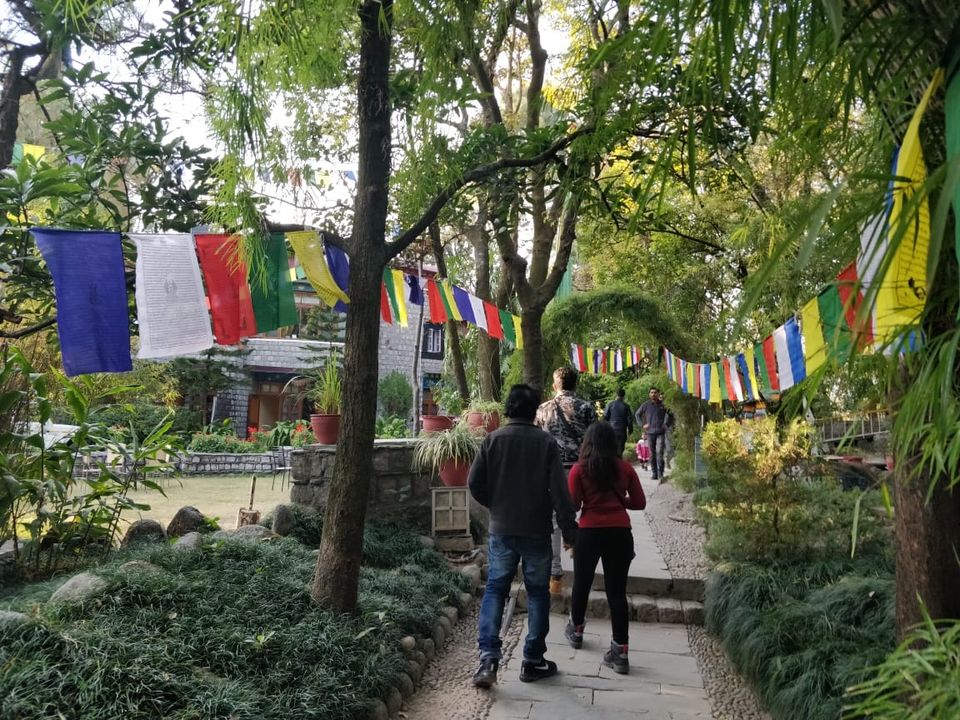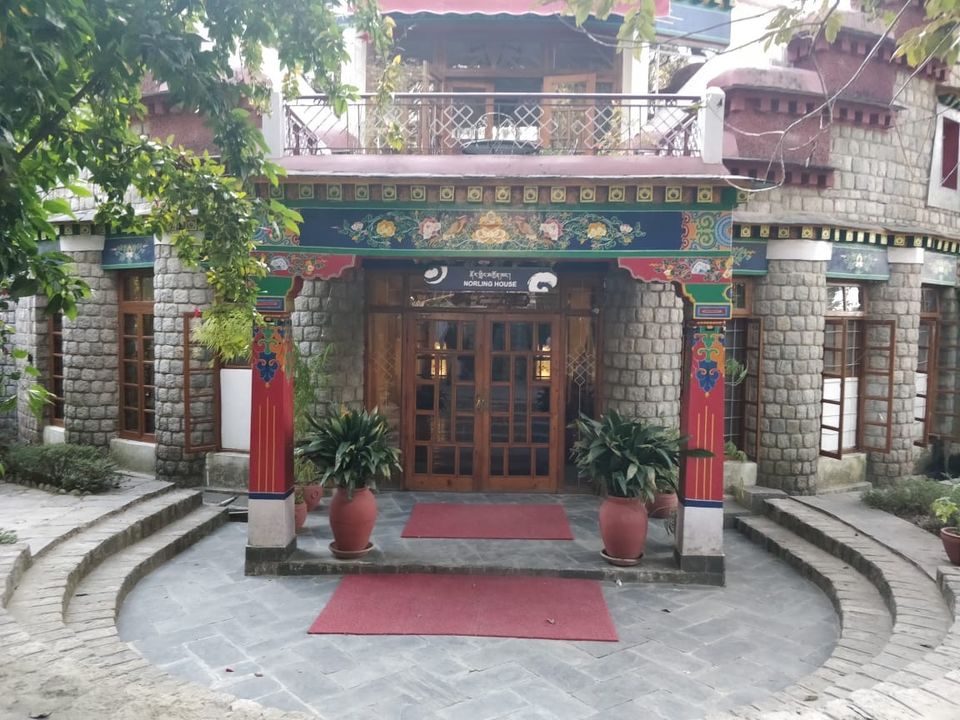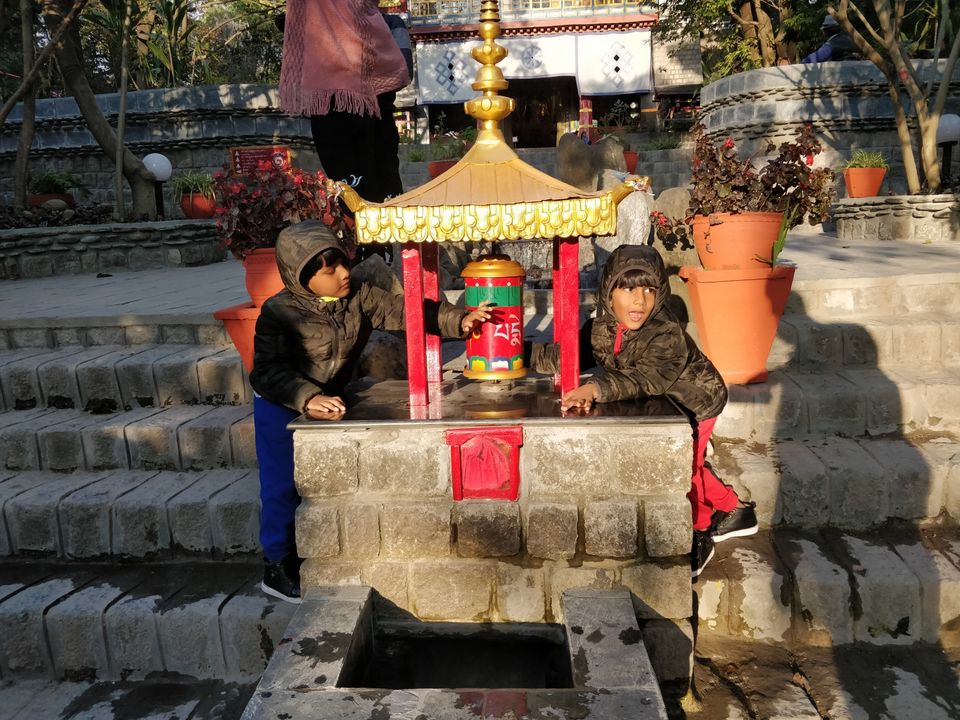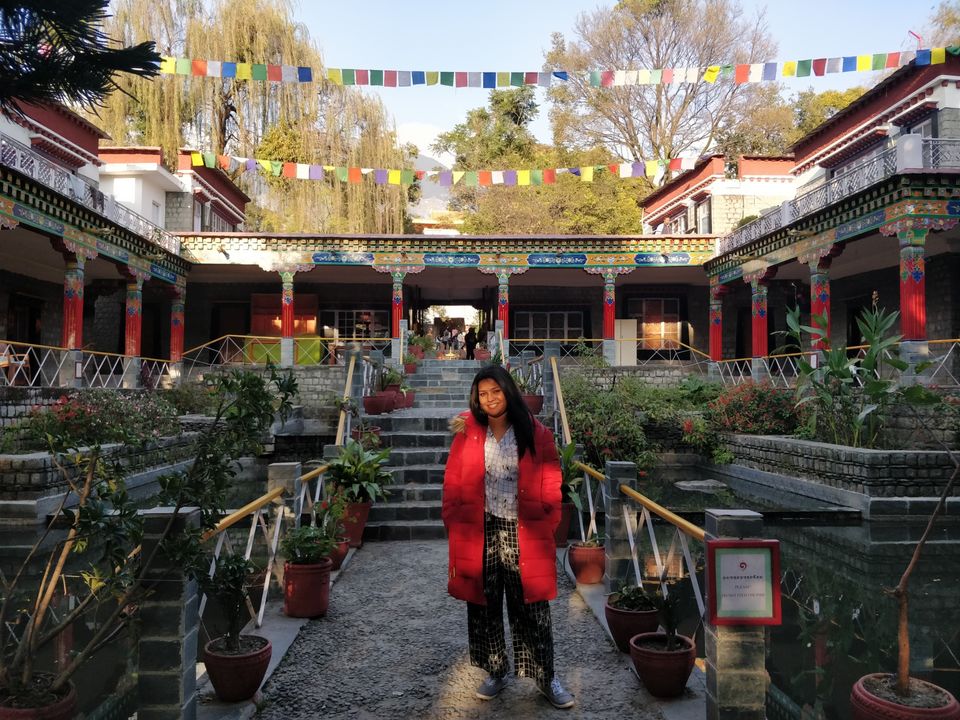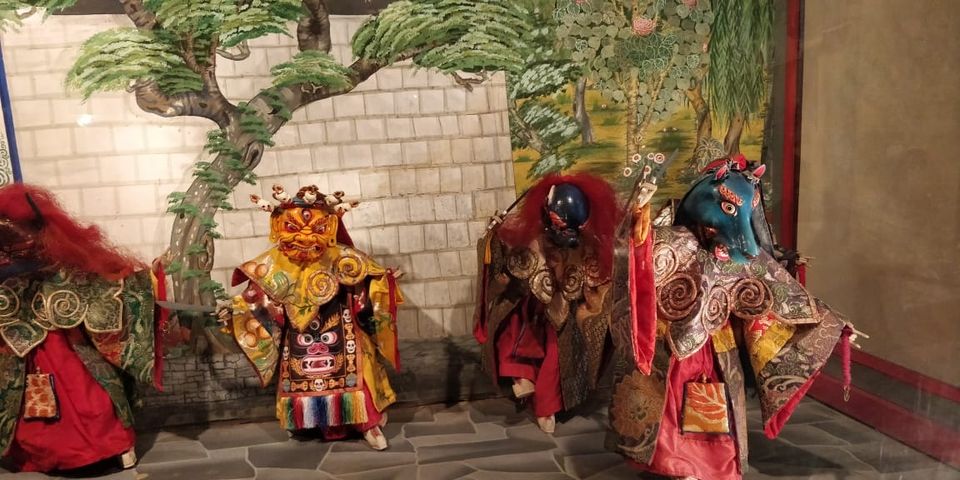 4. NAMGYAL MONASTERY
This is one of the main Monasteries of the region and is situated in Mcleodganj.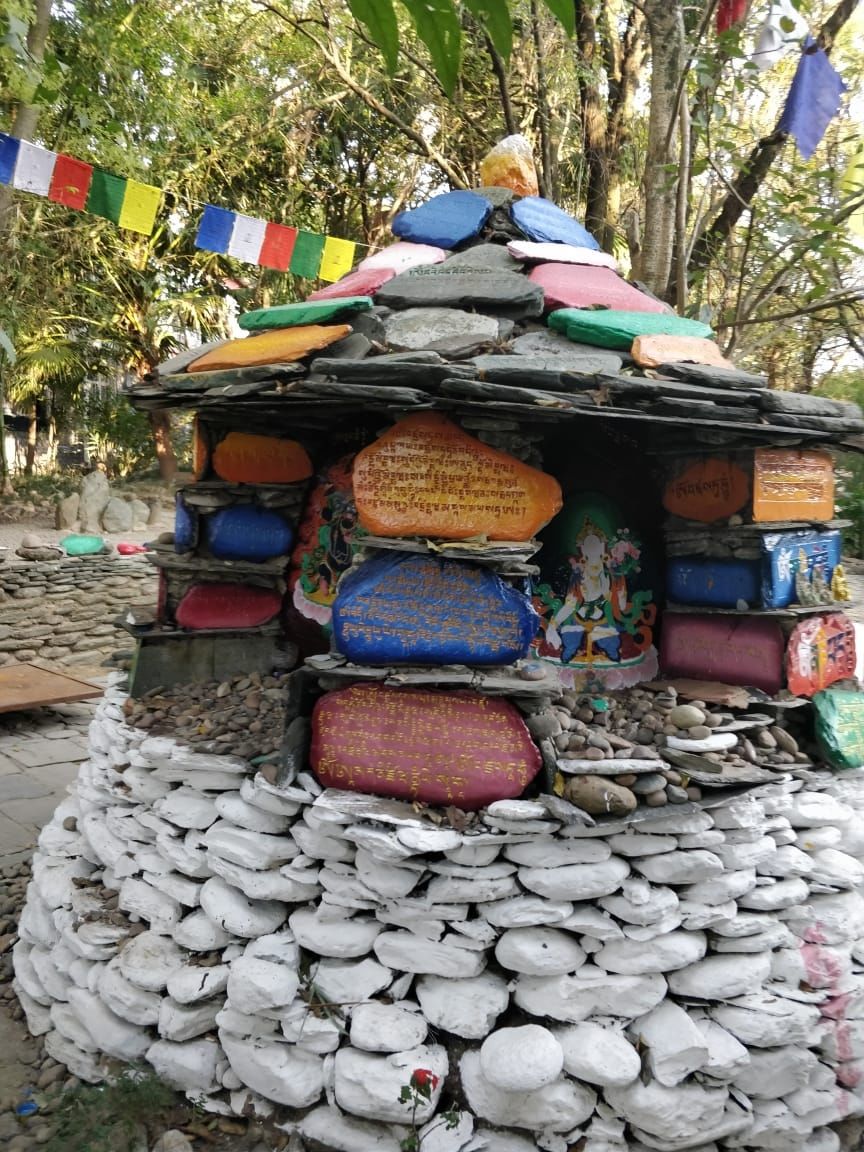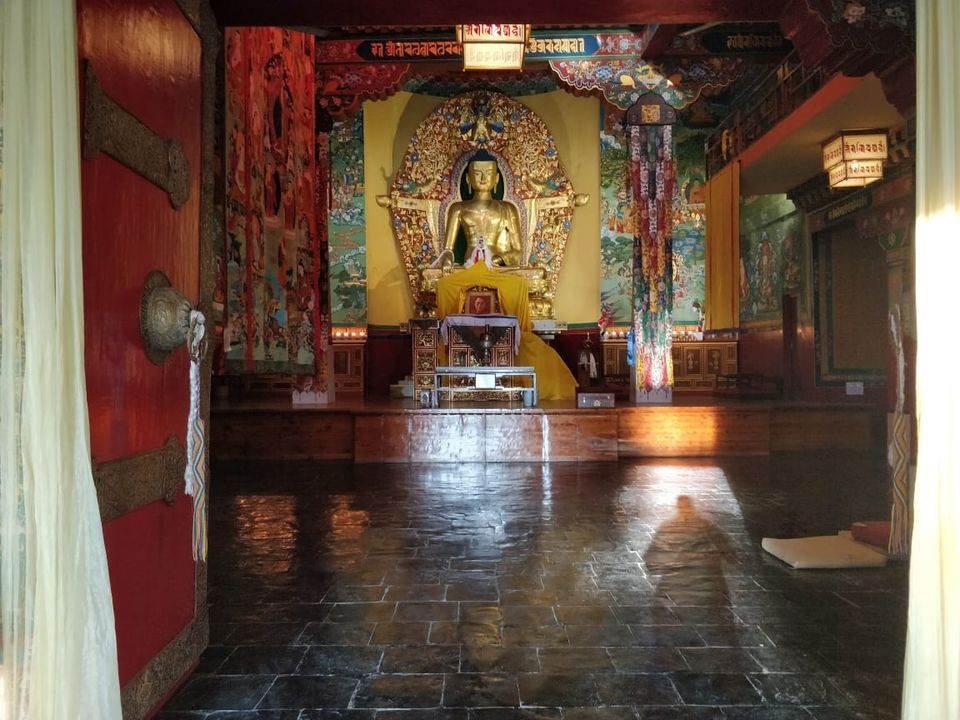 5. BHAGSU WATERFALL
I would suggest to go to this place only during Rains.. Unfortunately when we went there was no waterfall at all..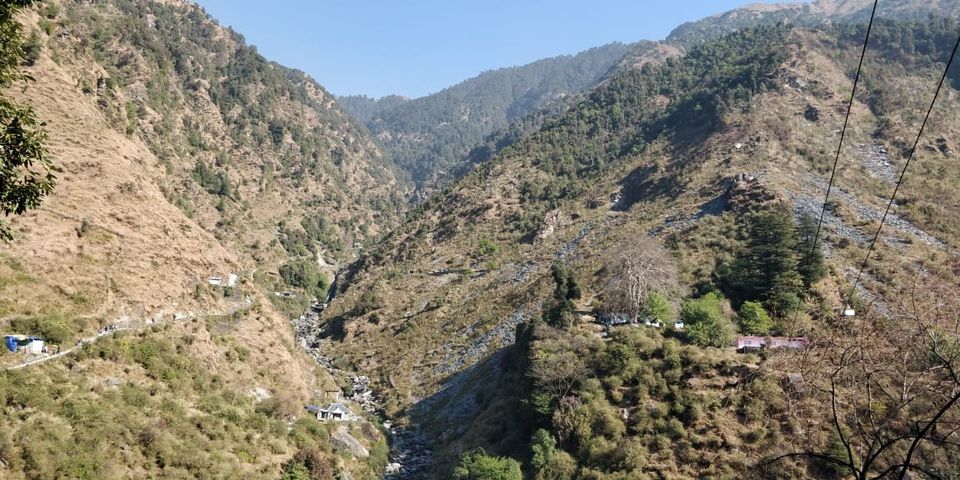 6. NADDI VIEW POINT
Another place which can be avoided is Naddi view point just snow capped mountains which can be seen from anywhere when u roam around Mcleodganj.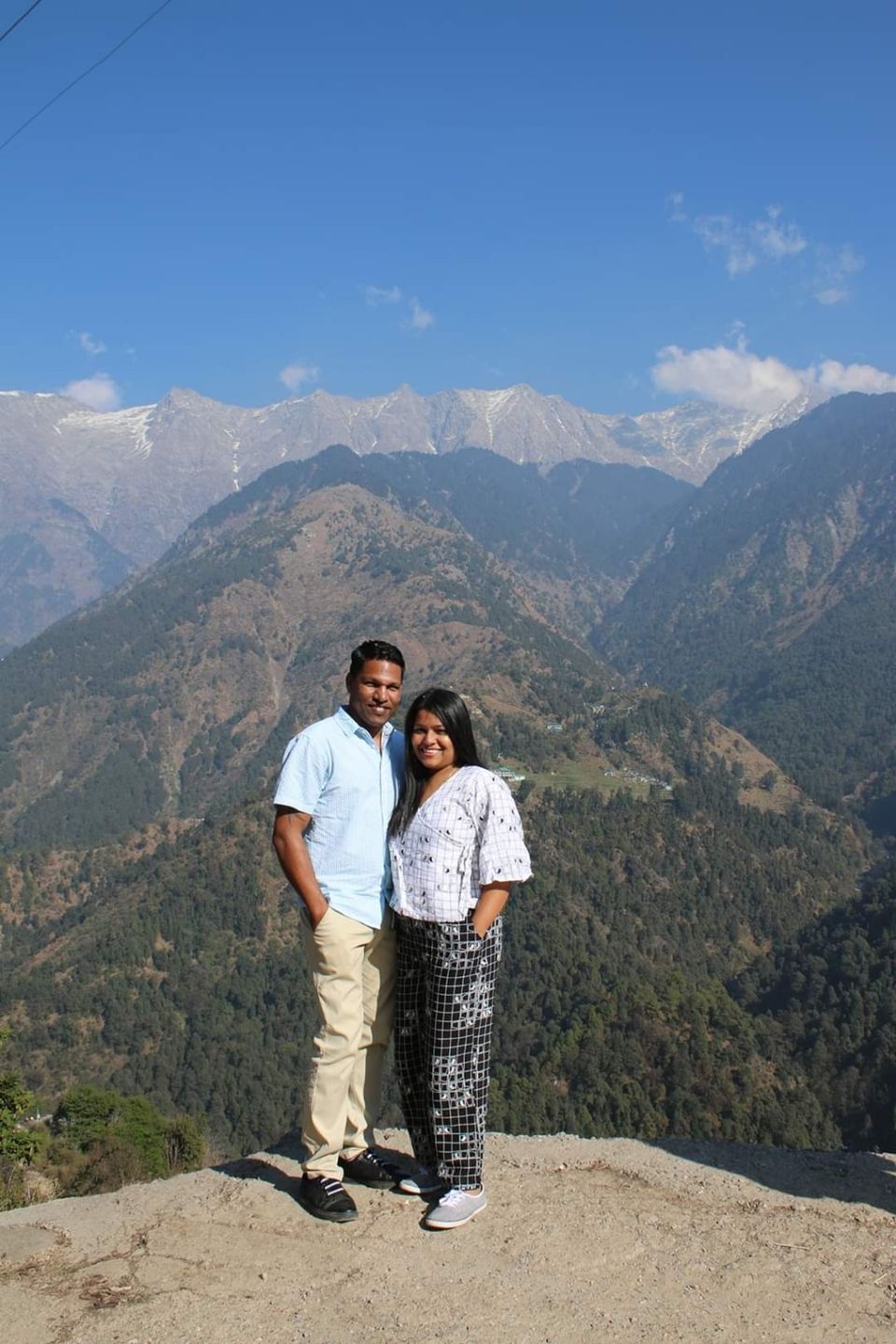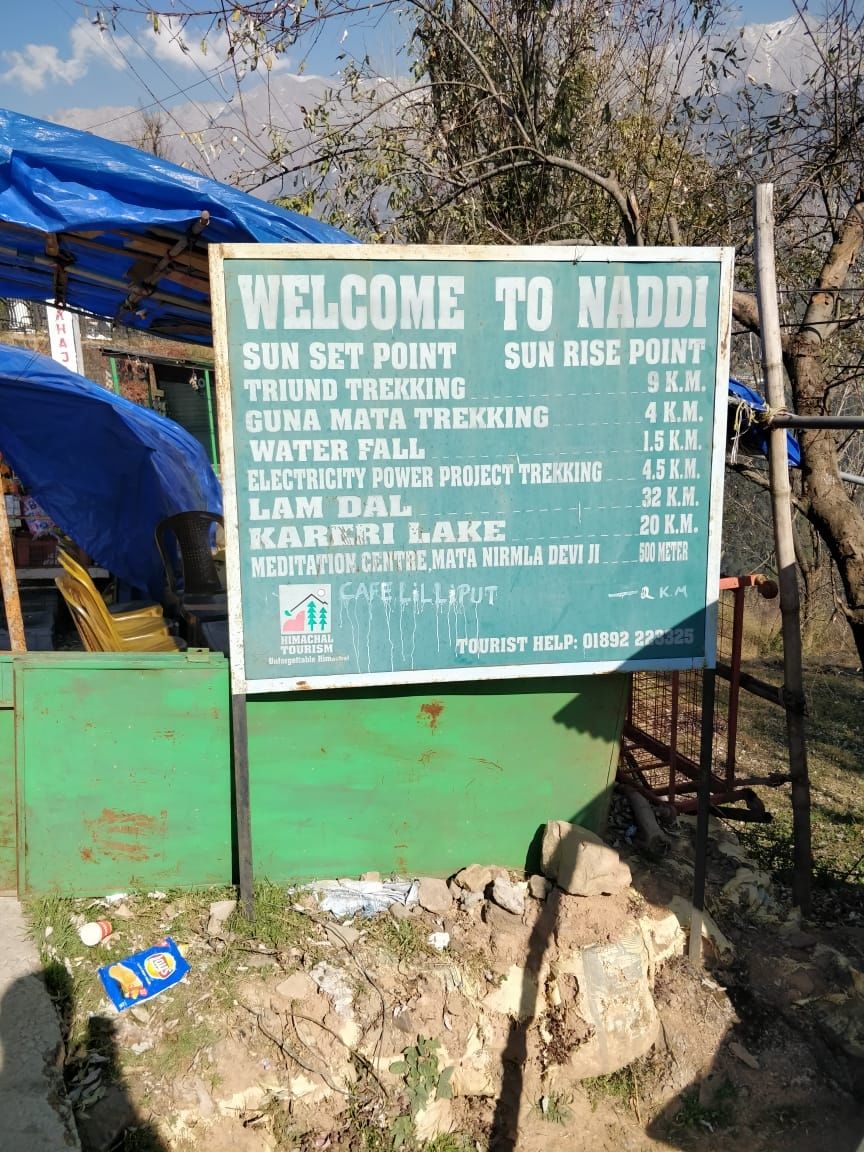 You can do ziplining also here which cost 500 Rs per person.Its a small zipline.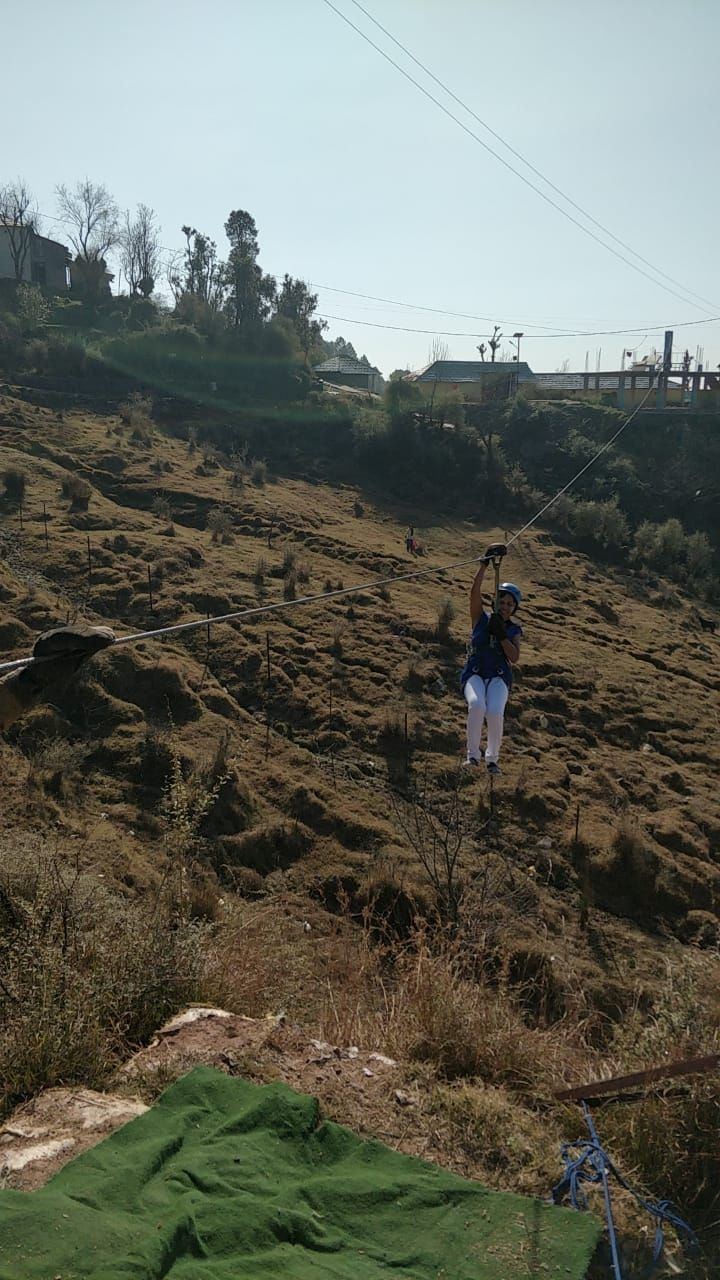 After spending two days in Dharamshala it was time to move on.. Dalhousie next stop.
Dharamshala to Dalhousie (Approx 4 hrs by Road)
By the time we reached Dalhousie it was freezing as the temperatures had dipped to minus already.We took the the day off and decided to rest the hotel.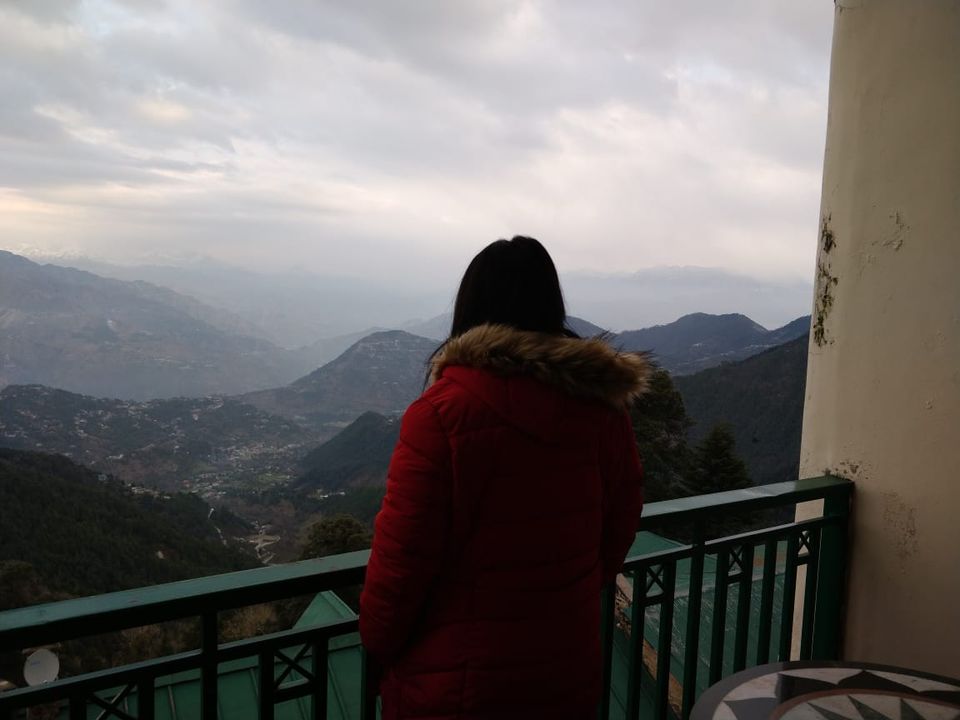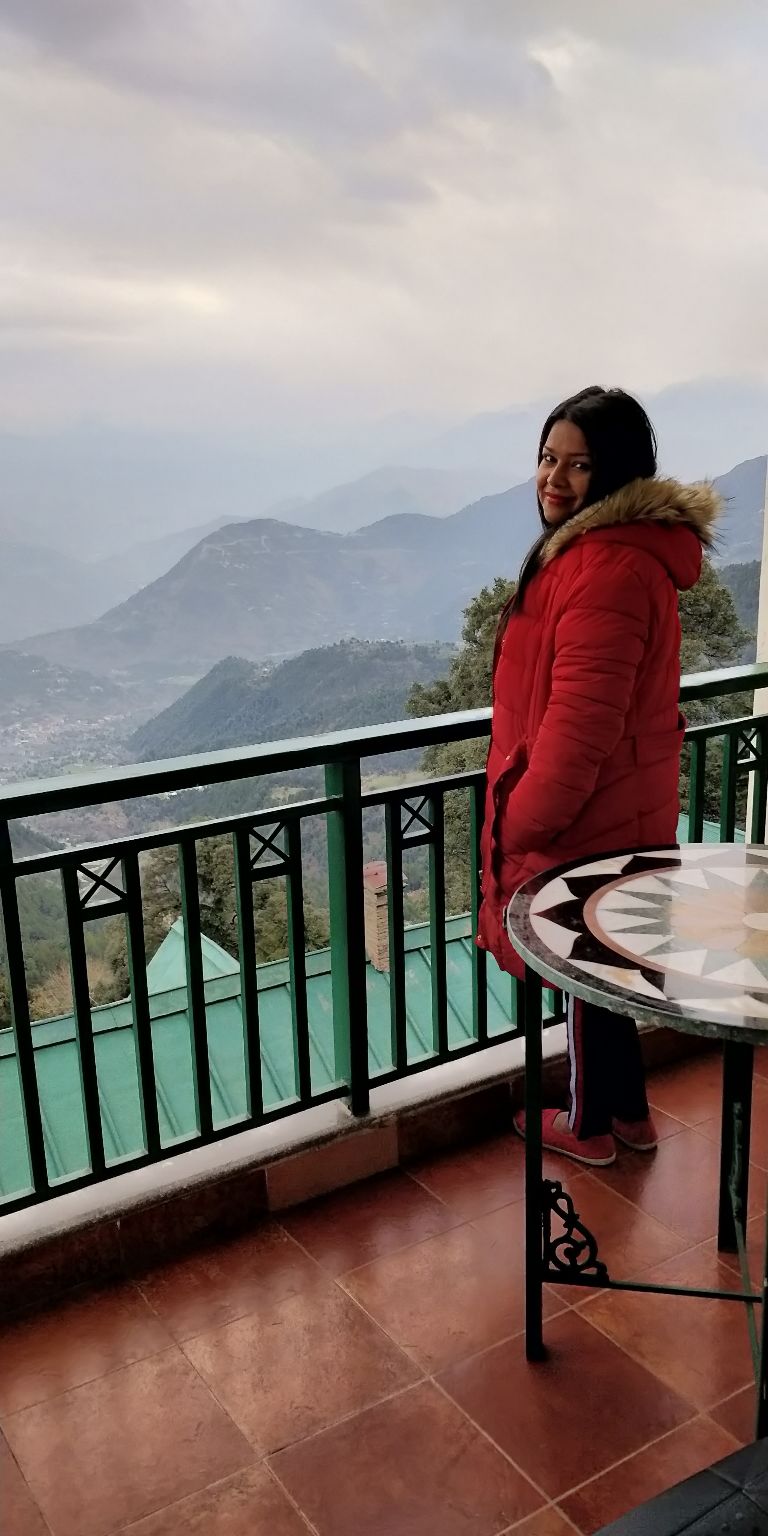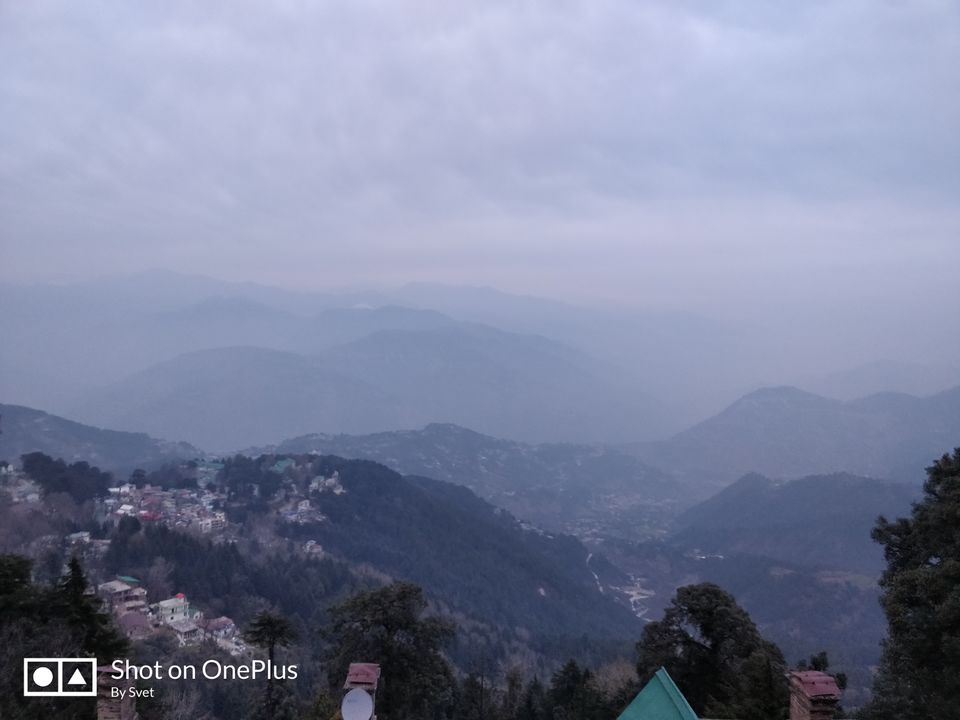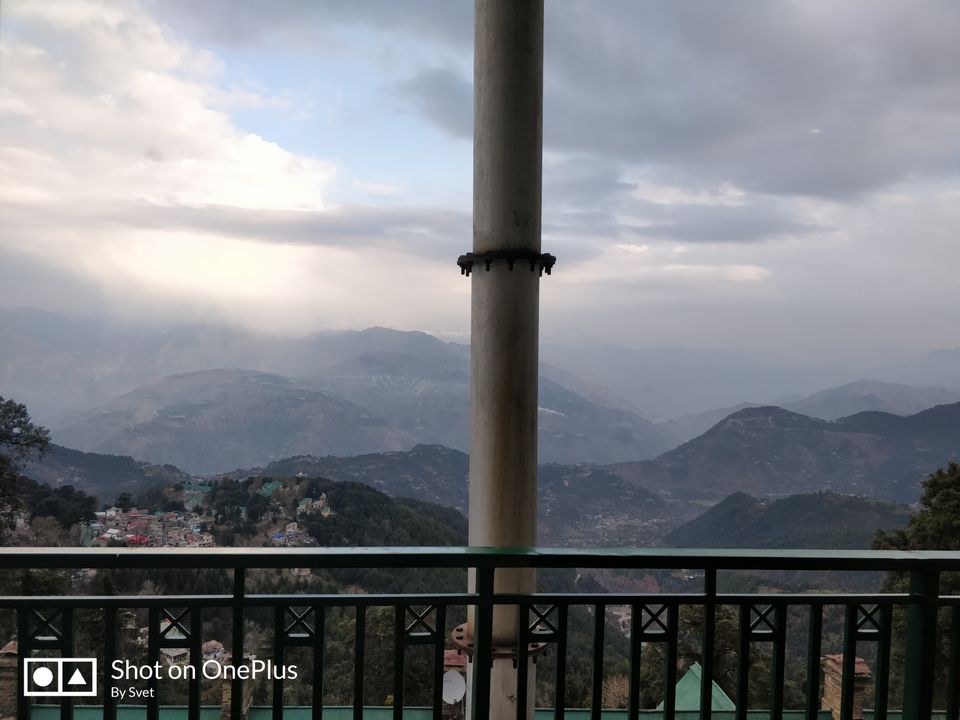 After an amazing breakfast at the hotel it was time to move for sightseeing in Dalhousie in freezing temperatures. We already were informed that it had started snowing at KHAJJIAR and we were super excited.
1. KHAJJIAR LAKE
One of the places which I was really excited for was KHAJJIAR LAKE also called as Mini Switzerland, but little did we know that we going to face something which would never forget.As we were entering the road to khajjiar Lake we were informed that it has snowed and the road to khajjiar has become slippery due to which a car slipped and overturned .I think that was the time when we made a mistake of not stopping and going ahead with the plan..As we went further we noticed the roads had become slippery and it was really becoming difficult for our driver to drive and to add to it it was a narrow road without any railings and deep Gorge in the side. So we thought lets not risk our Lives and decided to stop right there take a few pictures and go back.While we stopped for pics we noticed many cars moving further so we thought if we too should move on and that's was the worst decision we made.As we moved on we saw a steep turn ahead and the road was so slippery that our car slipped to the side and we missed to fall into the deep Gorge.It was our luck and God saved us that day.So to every traveller reading this Blog I would advise please be careful when you travel during snowfall season.If the roads are slippery due to Snowfall please walk if possible or stay back until the roads are clear.Safety comes first.Dont risk your Lives.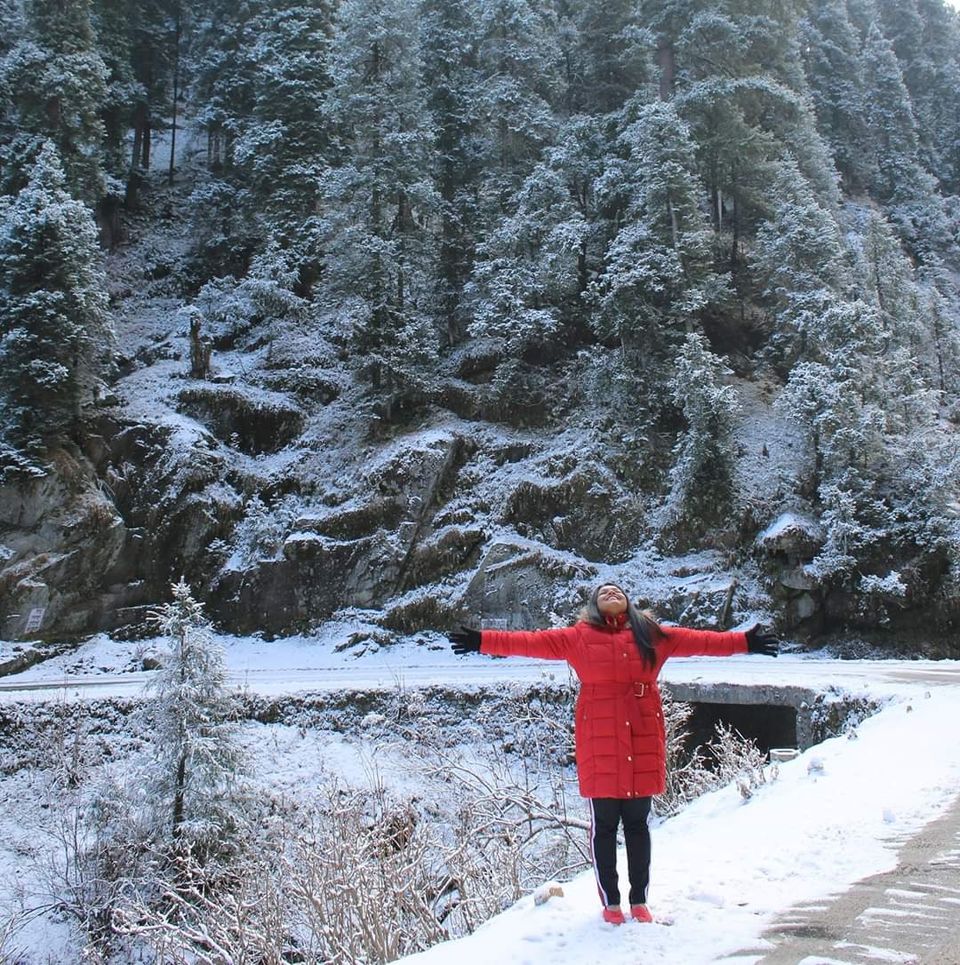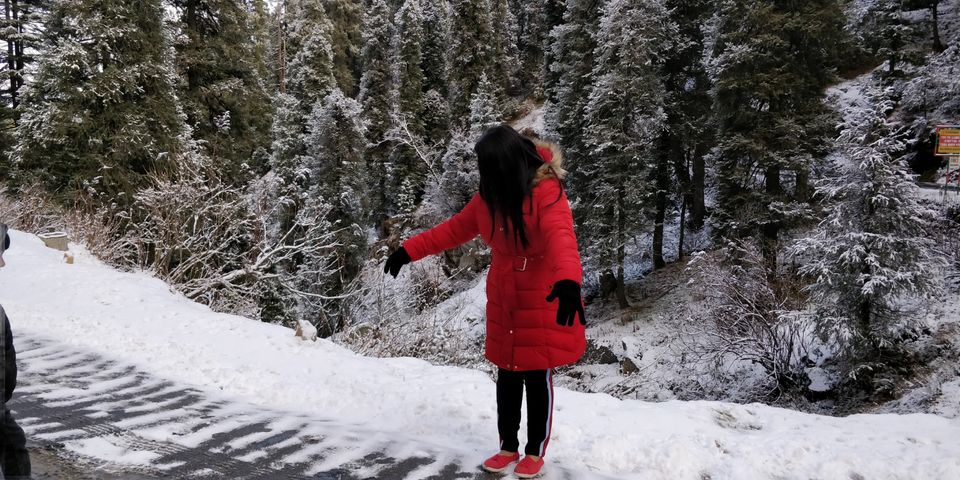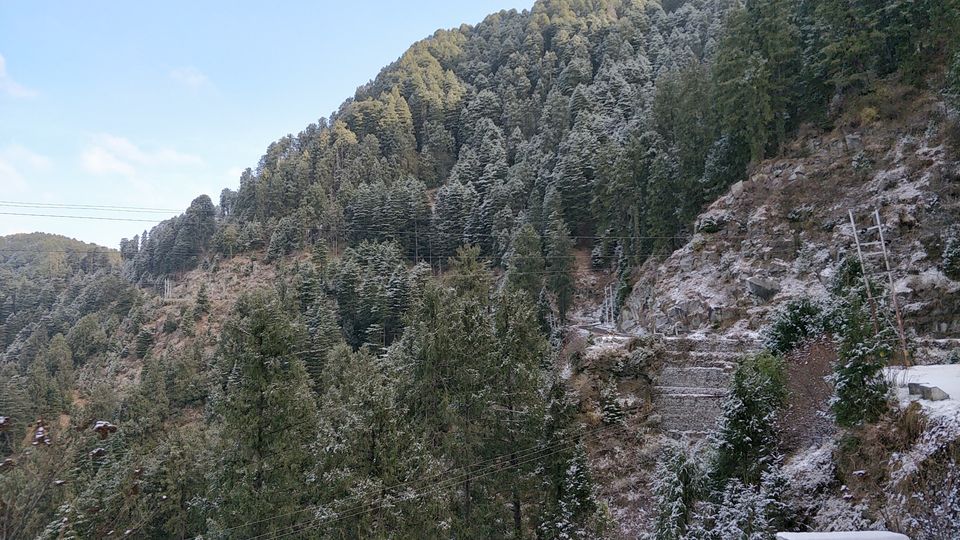 We came back and stopped for tea before leaving back so one for the Local driver approached us and said that he could take us safely to khajjiar lake and kaalatop. After what happened we were not ready to take another chance bit he promised us he would bring us back safely as they are well versed with these roads and drive everyday in snowy roads. He told us to pay only once we come back safely.we decided to go ahead as he had a 4x4 car which are mostly safe cars to drive on snowy and slilppery roads.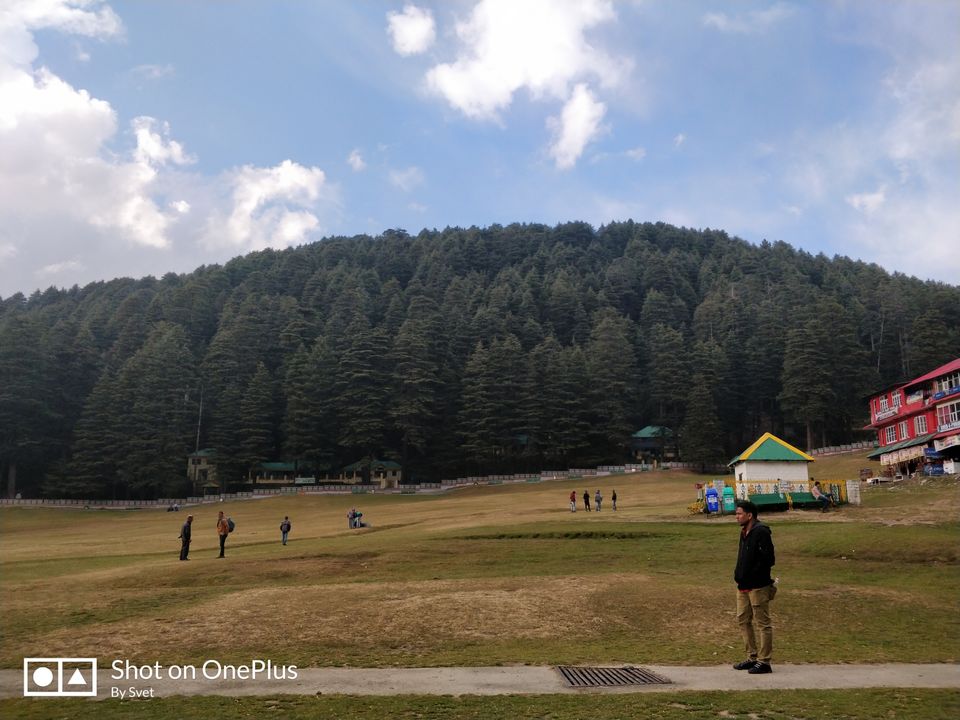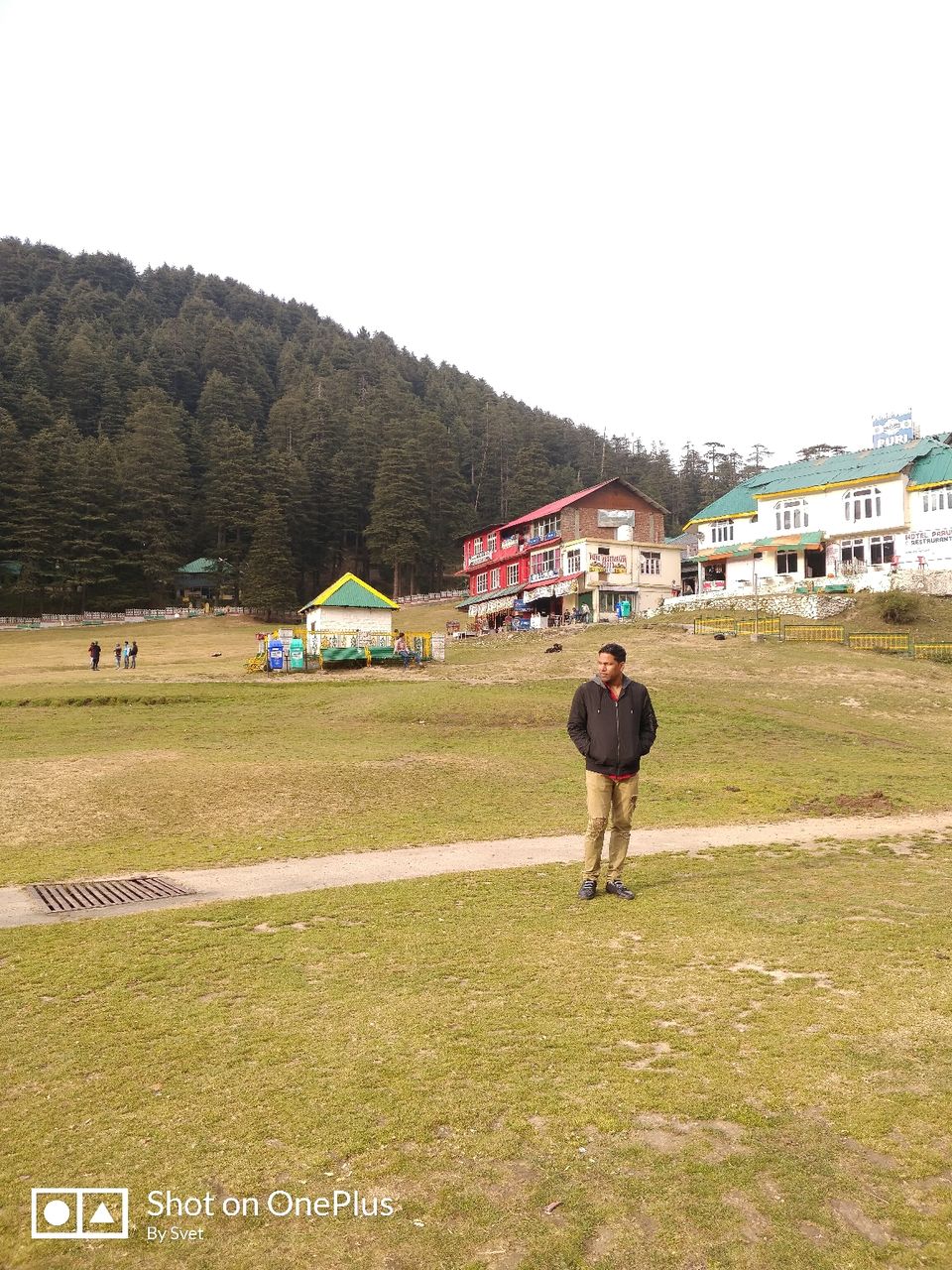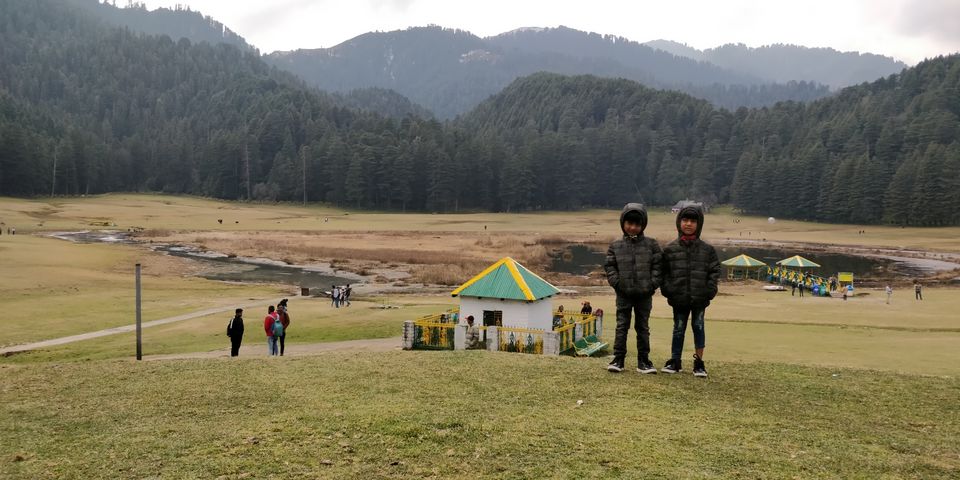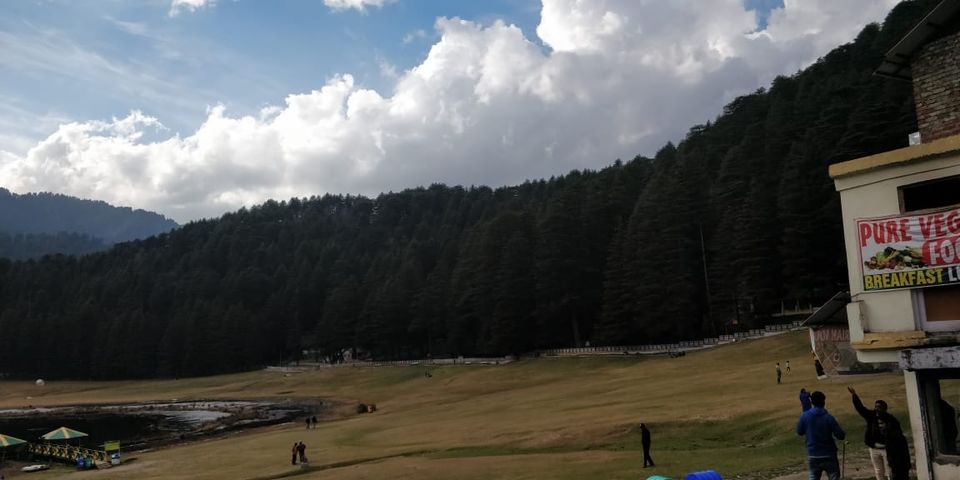 2.KALATOP WILDLIFE SANCTUARY
Kalatop is a wildlife sanctuary situated in chamba district.Dont expect any animals here its just a dense forest with a few restaurants on top and a small garden.You may spot a bear if your lucky as people have seen a few they say. You can even trek upto there for about 3 kms if you wish too. There is an entry fee of 250 Rs. This place is a bit overrated I felt though.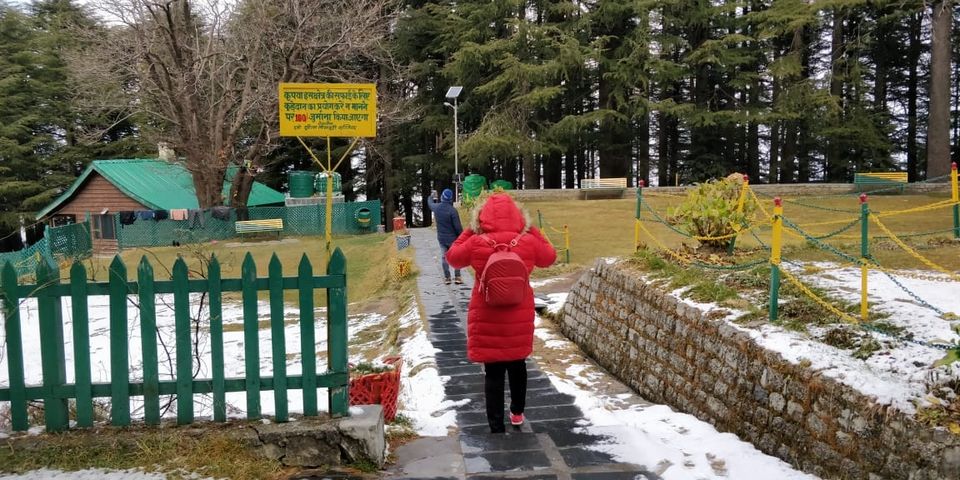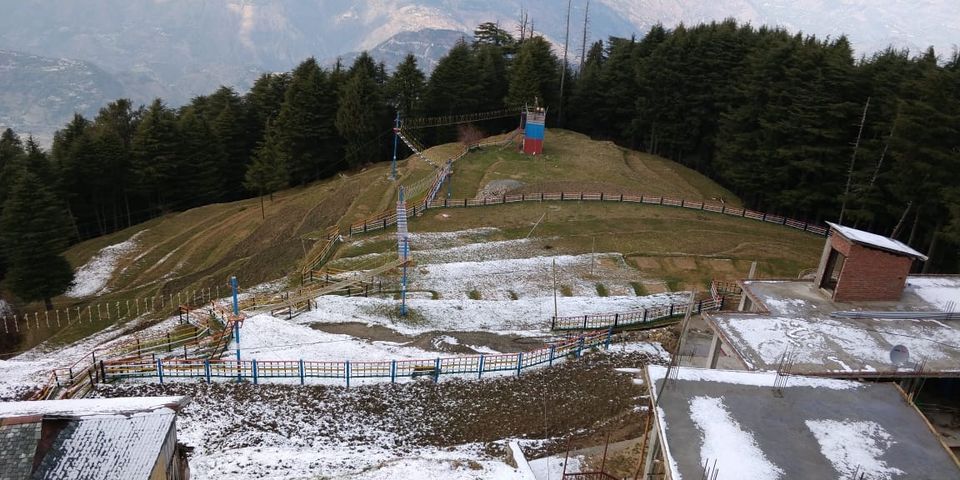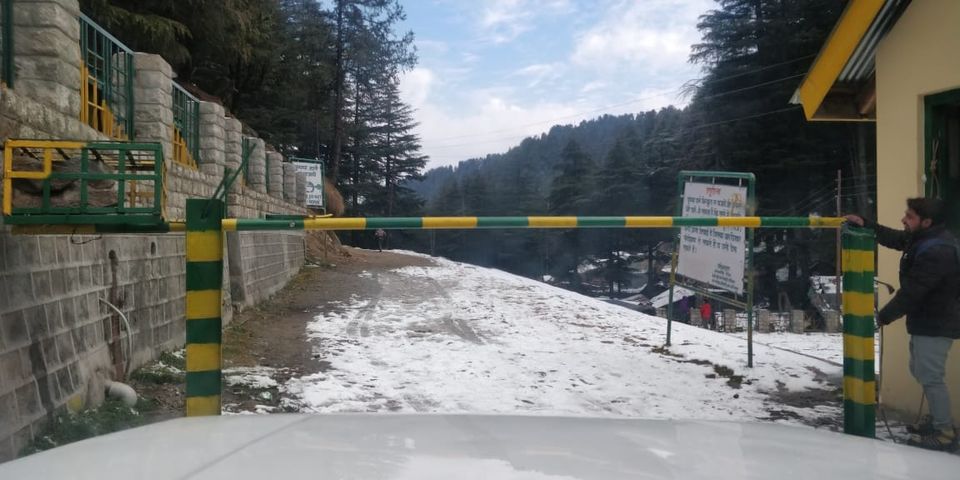 3. ST JOHN'S CHURCH
St. John's church in Dalhousie is a small ancient church situated at a busy Gandhi chowk Market.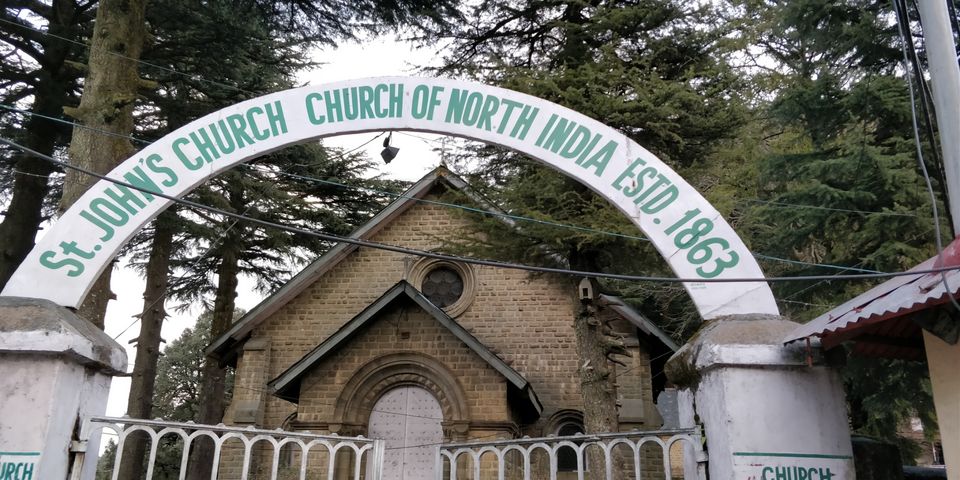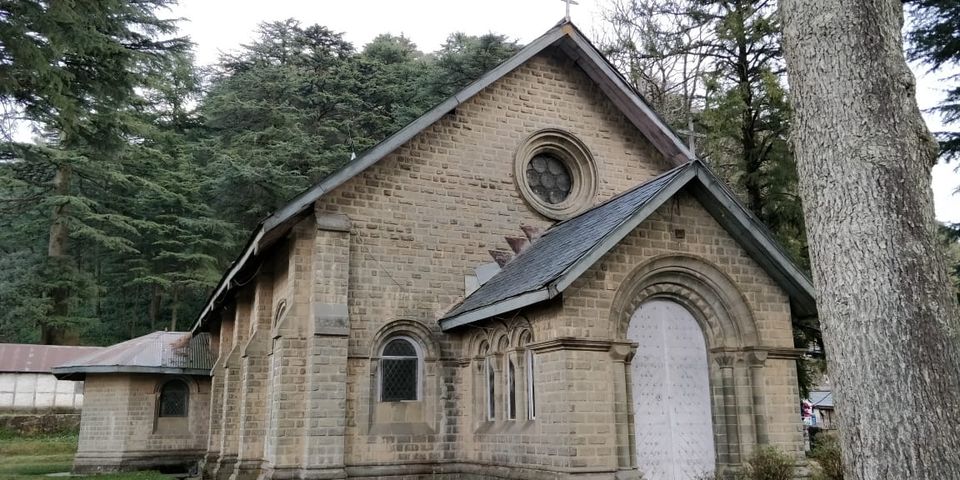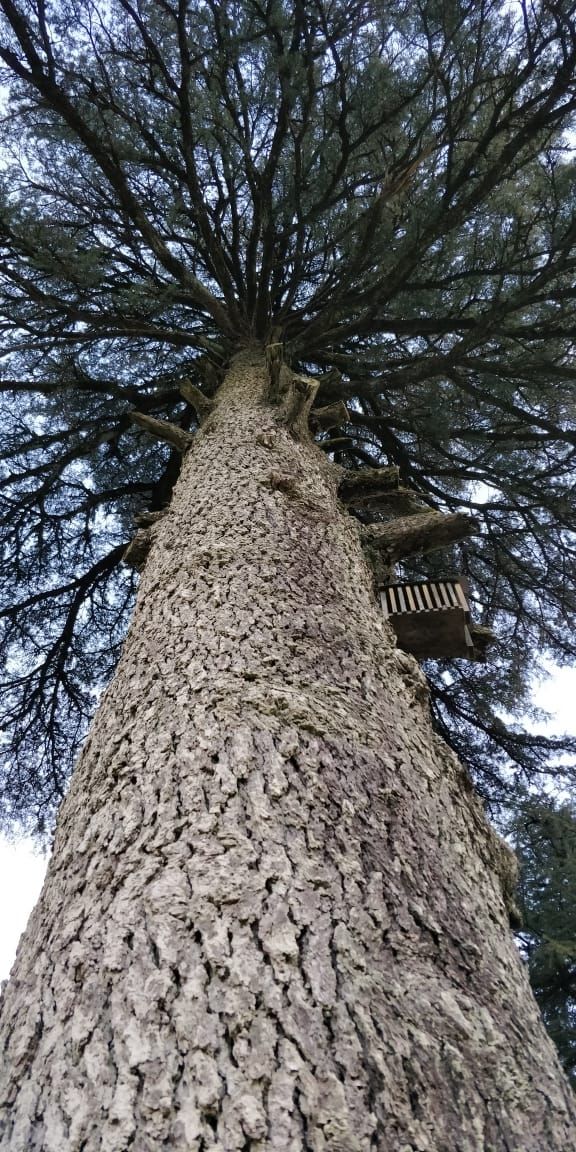 Stopped by to have some hot coffee and snacks at Gandhi chowk.Theere are many shops around here. This place is good if you would like to shop or have a quick snack.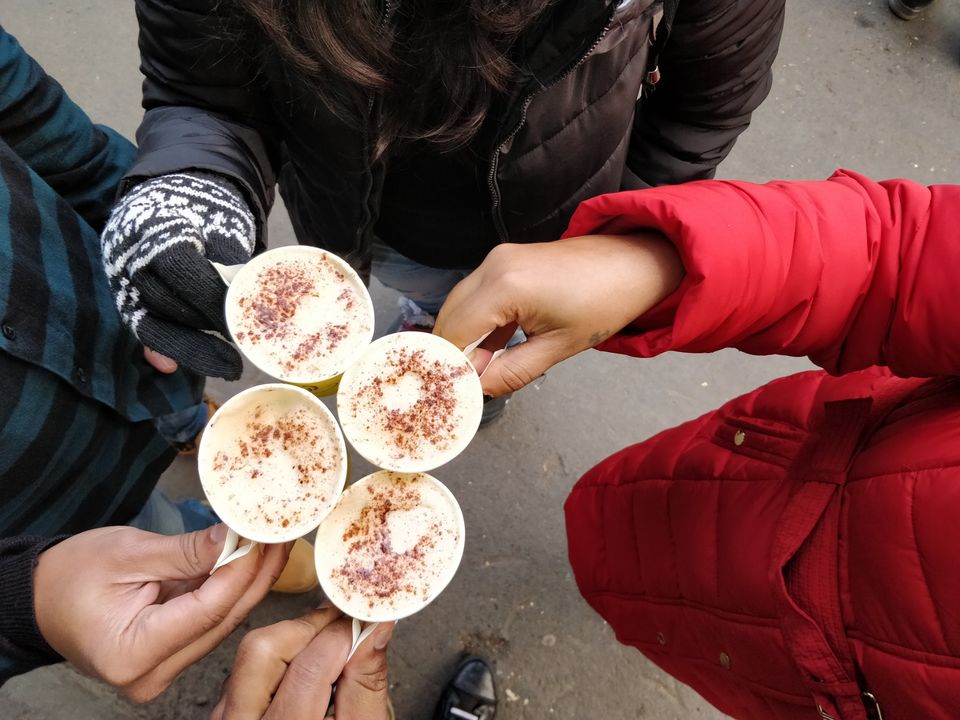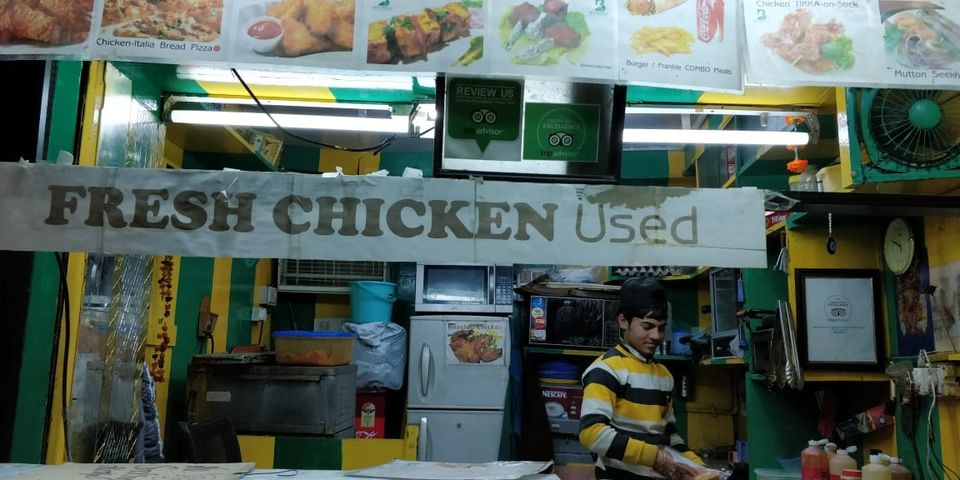 DALHOUSIE TO AMRITSAR (BY ROAD 4 hrs 30 min)
So there we go it was the end of this beautiful and awesome trip.Time for us to leave back home.
Lots more to explore..Lots more to learn..Lots more to see..
I hope you liked this post. Please do share your valuable comments if you have any..
P.S - PLEASE DO NOT LITTER PLACES WHILE YOU TRAVEL. LET'S BE RESPONSIBLE TOURISTS...