I board the Indigo Flight to Delhi. In order to get an aisle, I did a mistake of saying Ok to a non-recliner seat. Not Ok for anything more than an hour's flight travel. Reached Delhi, Checked into our guest house for a good night sleep.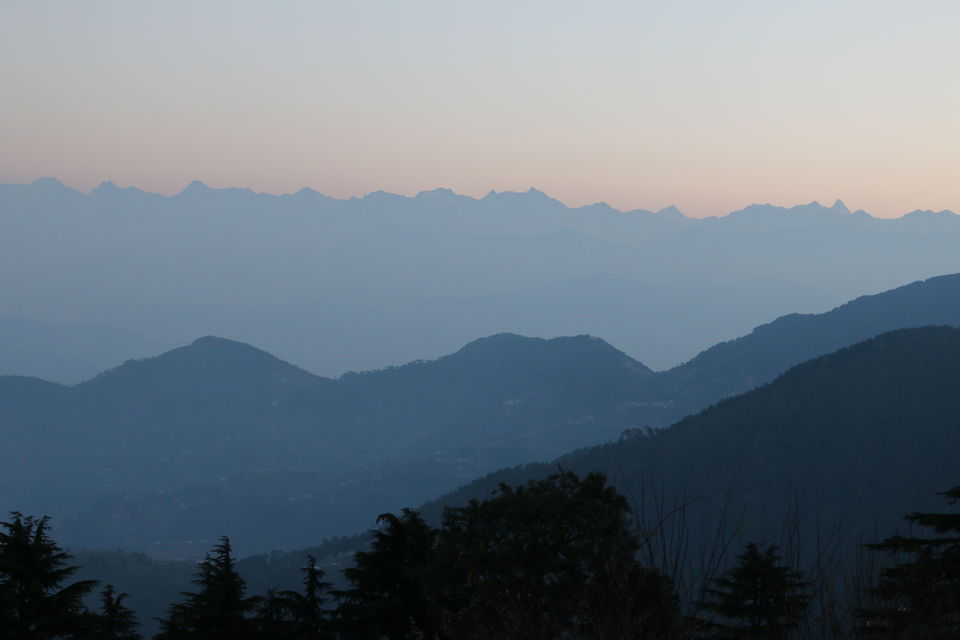 Back to the nest, refreshed & I took a walk to the Golden temple. The pathway, which lead me to The Harmandir Sahib, was awesome. Italian theme through out with standard colour schemes and a template for all the name plates of the shops. It was a cold night. I tie my head scarf, wash my feet in the cold water and enter the mandir. For a moment, I was stunned to see the view of the glowing golden temple in the midst of the water. Reflection in the water was the best. Visual retreat. I move around clicking pictures of the mandir in different angles and finally went to have Langar. They served hot Roti, Daal & Kheer through out. Amazing service by volunteers. I came out, bought a Kada for myself. As I reached BP Nest, I met up with Siddharth, wh0 runs the place. Young chap, who stays there. Had a chat about Amritsari Kulcha, Himachal etc. Missed Makkan Fish house, which is a popular joint for butter chicken and fish. Met up with Anushka Shah, another Solo backpacker from Mumbai. She was staying in the nest & was leaving back home after her 15 day trip in Uttarakhand. We spoke about travel, places. Anushka Shah is now connected in FB. EOD.
My original plan was to go to Khajjiar, but due to snow fall, roads to Khajjiar were closed. I was left out with no option than to wander in the town. At Gandhi Chowk, I bought a softy ice cream & sat down in the sun to enjoying it. In the mall road, I got into the first shop which sells crafts, woollen products, bags etc. I initiated a conversation with the youngster there, who conversed well in English. We spoke about demonetisation, beauty of Dalhousie, things to do there. Aashish Mahajan is now connected in FB. He suggested me to visit the nearby library and have a look at the history of Dalhousie. I went to the library and read TOI and Tribune. I saw the ice cream shop owner & he was showing the TOI paper & telling the librarian that his photograph has appeared today. This got me curious. I asked him details and that's how I then ended up meeting the freelance photographer, for TOI - Satish Padwal, at Dalhousie :) Now that I got an additional resource in the town, I asked Padwal to help me out to reach the snow point. He put me on to a cop who arranged a scooter ride, half way to the snow point. I walked the balance distance & reached the snow point. I clicked some pictures of snow & started walking back 5 kms. After 2 kms, got a lift from a bike guy and reached Gandhi Chowk. I had hot momo's and had a chat with my new friends there - Aashish and Padwal. I had dinner at Sher-e-Punjab, which is supposed to be a popular joint. I did not enjoy the food though. EOD.
After an hours rest at my room, I again venture out, walked in the market and then ended up at Ravi View Cafe which has a fantastic view of River Ravi and the valley. They serve chilled beer and some hot pakoras. A must visit place. I come back to room by 8 & settle down. EOD.
We walked back to Bhagsu and took a rick to McLeod Ganj. I then walked up to St John Church which is 1 km from the town. Lovely church built in 1862. After that, I took a bus to Dharamsala. Nothing much to do there. Just wandered around the market and went to the HP tourism office. Had a long chat with them about some exciting places in HP. I almost finalised my next destination. Got some brochures of districts of HP, maps, travel distance, places etc. As my love for cricket cropped up, and so took a 4 km walk to the HP cricket stadium. It has become a tourist attraction now. Small, cute ground with snow clad mountains in the background. I took a bus back to McLeod Ganj. Public transport is actually very convenient and cheap. Wondering why don't we use it regularly. EOD.
At Mcleod Ganj, in a cafe where I sat for a Omelette and Chai, I met another Solo traveler. We had a chat about his visit to Kasol, Tosh & his adventurous trek to Khir Ganga. He showed me his pictures at Khir Ganga & also shared his experience in a hired tent at -4. There is a natural hot water spring up there. I thought, I should do Khir Ganga . Ashish Saluja - hails from Kolkatta, but now in bangalore working for Citibank. Ashish Saluja is now my friend in FB. I did a good tibetan foot reflexology and did a mini shopping as I come to the end of the trip. I took it easy and relaxed in the evening. EOD.
My plan was to board the 10.45 flight to Amritsar, go around golden temple, leave to Wagah border to see the parade, then catch up the train to reach Pathankot. Nature plays in. Due to bad weather in Amritsar, my flight was delayed by 2 hrs. Finally, I land at Amritsar at 2 PM. Had to quickly take a call to skip Golden temple and head straight to Wagah border, as I have to be there early to get space to witness the parade. I cancelled my stay at Pathankot and search to get "Backpacker's Nest" through booking.com. Guess, I was destined to view the Golden temple at night. I left my luggage at the nest, have a quick chai & rush to Wagah border. I had 3 options - to take an Auto or share taxi or personal taxi. Due to paucity of time, Vasu - the hotel manager, organised a taxi for me. Border was very crowded. I never expected this and obviously, I dint get space in the stadium. Had to stand out & witness the parade in the live screen. You get energised hearing people shouting Jai Kind, bharat maatha ki Jai. Post parade, went in and clicked some pictures.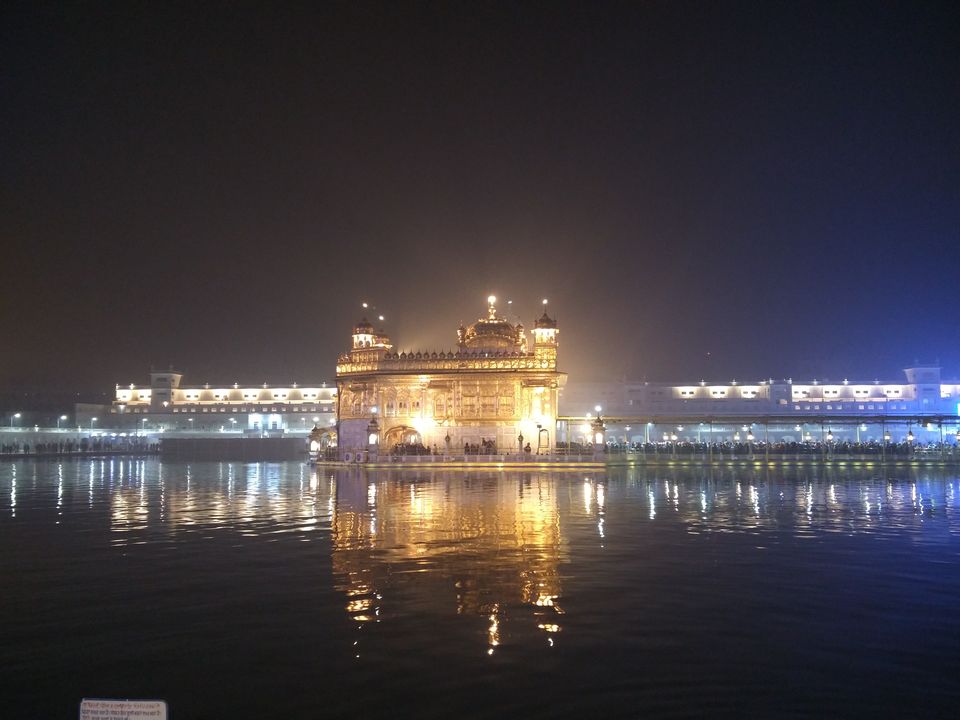 After a good night sleep I wake up at 6 & step out to check for a Chai. City is sleeping & it was pretty cold. I quietly came back to bed to write this. I refreshed, had my bread omelette in a small restaurant opp to the nest. I left the nest 8.30 am, took a rick to bus station. I caught a bus to travel 4 hours to reach Pathankot. As I reach there, I immediately jumped into the bus to Dalhousie. Aarushi - the girl sitting next to me in the bus, was from Dalhousie & currently getting her coaching at Jalandhar, to join a law college. She gave some insights on Dalhousie, weather, momo joints etc. As the bus stopped in between for lunch, I had Roti, Daal in the Daabha. I reached a cold Dalhousie at 4 PM and check in Dalhousie Club. Jagdeesh - the care taker there, was very helpful. I refreshed and immediately step out for a walk to Subhash Chowk and Gandhi Chowk - the only two places in Dalhousie to walk around. Gandhi Chowk mall road is lovely and lively with so many thronging for momos, bread Omelette, hot Maggie etc. Eateries were so crowded that I paid Rs.50, for a Veg momo and wait for 20 mts to get it. Its 5.30 & it suddenly got very cold and dark. After a 4 km walk around the town, I quietly get back to my room and quietly settle down by 8 PM. EOD.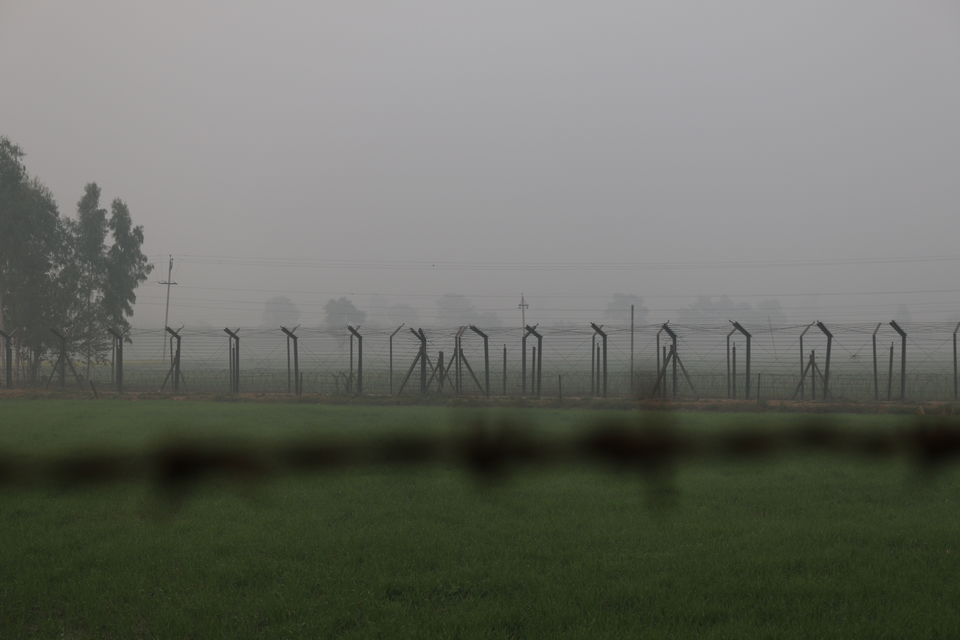 It was cold at night. Apparently, temperature dropped down to - 2 in the night. I heard some bird activities outside my room & stepped out to see some good species. Dalhousie Club, is an old Britisher's Club & is currently part of it is under the control of Indian Army. The Club is right above the bus stand. I got ready to have a breakfast at a small joint in the bus station. Again, took a walk to Gandhi Chowk. On the way, I had to stop for some bird clicks. Missed my 100-400 lens.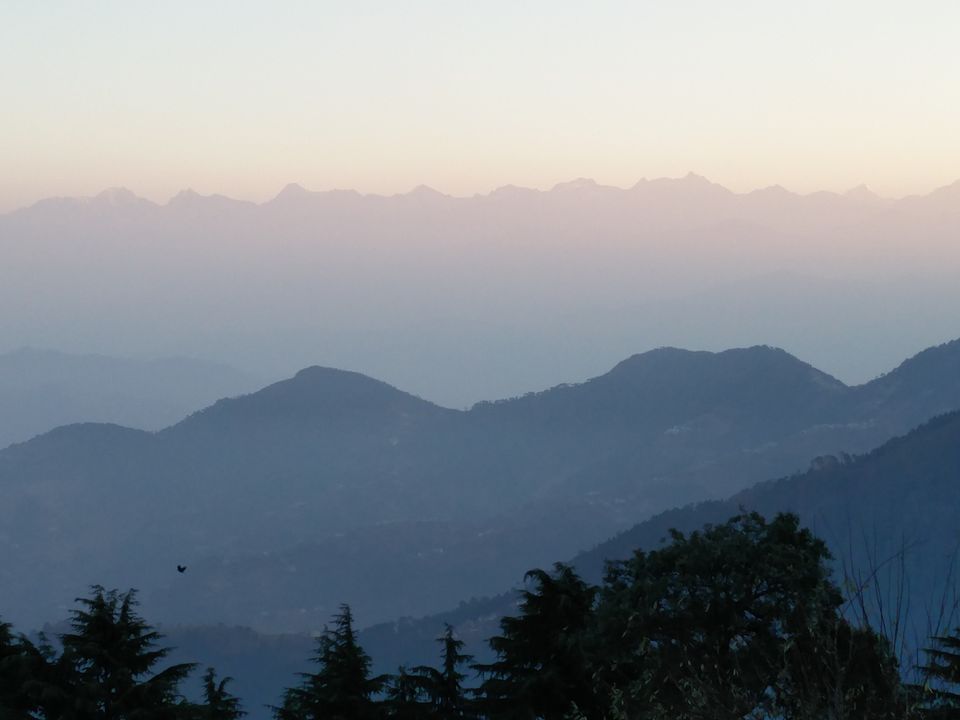 I got ready to leave to Chamba. This is the northwestern district of HP. Chamba is the only district in northern India to preserve a well-documented history from 500 AD. Its high mountain ranges have given it a sheltered position and helped in preserving its centuries-old relics and numerous inscriptions. The temples erected by Chamba Rulers, more than a thousand years ago continue to be under worship. Got into the Volvo bus, which is from Delhi to Chamba via Dalhousie. Had a comfortable journey. I reached Chamba & took a walk to Hotel Iravati (of HP tourism), the best place to stay there. Once, I made a list of places to see, I visited Lakshmi Narayan mandir, Bhuri Singh museum, Hari rai mandir, Rangal Mahal which are the old preserved monuments at Chamba. Thanks to lonely Planet, my lunch was at Desa Chicken Corner - a small eatery joint in the market, where they make Dahi chicken, Roti in front of your eyes and serve it hot. Delicious.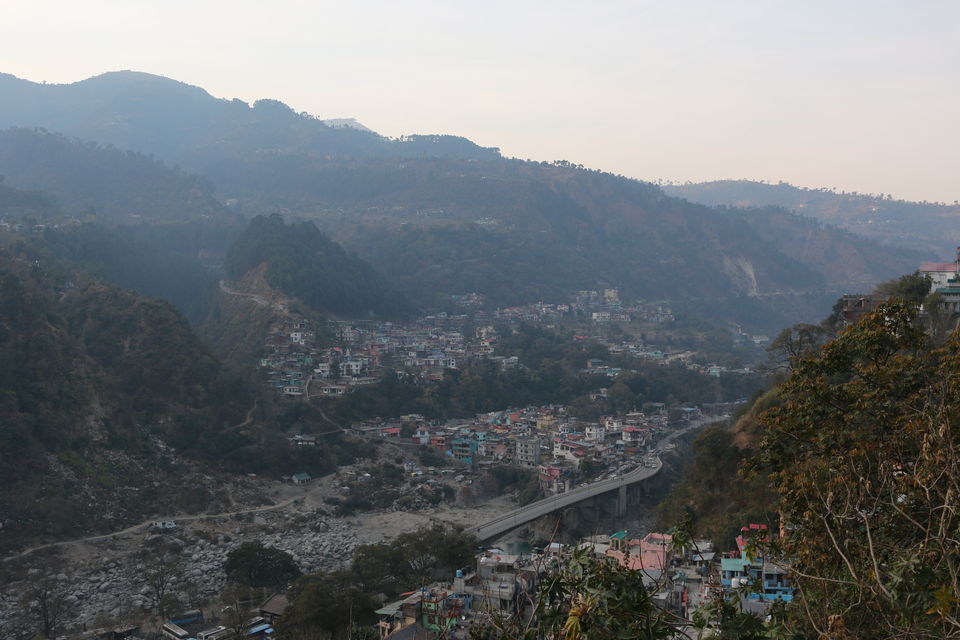 Its going to be a long day travel to Dharamsala. 130 km in the hills esp in Himachal can get tedious. There is only one direct bus to Dharamshala at 8.15 am, the one from Bharmour to Palampur, Via Chamba. I boarded this bus and sat in the front near the driver to get better view during the ride. I must say, it was a adventurous ride through the beautiful hamlets. Route : Baniket - Lahru - Sihunta - Dharamshala. Most of the roads in the valley were like narrow lanes. If not for this ride, I would not have seen these villages. I reached McLeod Ganj at 4.30 & checked in to Hotel Bhagsu (by HP tourism). I refreshed and immediately step out to check out the place, possibility of a trek to Triund. I went to the Tsuglag khang - Dalai Lama's temple & another Buddha temple in the town. McLeod Ganj is a small place where there's nothing to do, but yet you can be at peace. There are people everywhere, eating pastries, hot noodles and trying out all sorts of road side eateries. I figured out the places to visit next two days. Dropped the 9 km trek to Triund, as there was snow at the peak. I went to McLlo Beer Bar & Restaurant, for my dinner. A decent place for some good food, in the heart of Mcleod Ganj. Back to room for a good night rest. EOD.
I left by 9 and took a auto to Bhagsu Naag. I visited the Bhagsu Nag Shiva temple - dedicated to the snake god and Lord Shiva. It had just the Linga and the Naag(snake) above it. After the temple, 1 km uphill walk too me to - Bhagsu waterfall. It's a place with a good view and probably would look nice when there's water. Currently, it's a waterfall with literally no water. There are much better water falls in the South, I felt. Then, I again took a uphill walk to reach - Shiva Cafe. Met two more travellers, from Mumbai, who had no clue that this is a long steep walk but had checked out of hotel, with their luggage. They joined me to Shiva Cafe. It was a steep walk up, but was worth it. Amazing place where I expected hippies smoking, but surprisingly, no one out there probably due to the timing. Had a Chai there and spent an hour enjoying the chill breeze. You get a fabulous view from there. Ideal place to get lost. I spent sometime interacting with the co travellers. Apparently, one used to work with TOI in Mumbai. Candida & Mamta are now connected via FB.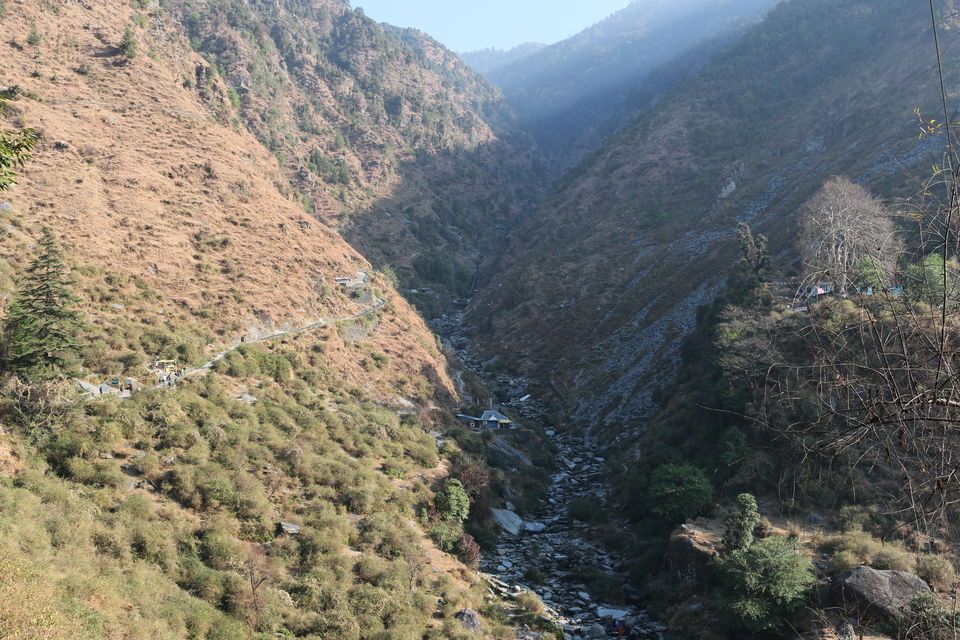 As I skipped Triund, I had the whole day with me. So, after breakfast, I took a 3 km steep walk up to Dharamkot, which is the last village in the area. It's a cute little village, very calm & serene. It has few places to stay too. Many tourists have started going there, as McLeod Ganj has become crowded. I spent an hour walking through the narrow lanes of dharamkot. A lone walk back through the woods, reminded me of Robert Frost .... Two roads diverged in a wood, and I -- I took the one less traveled by, and that has made all the difference.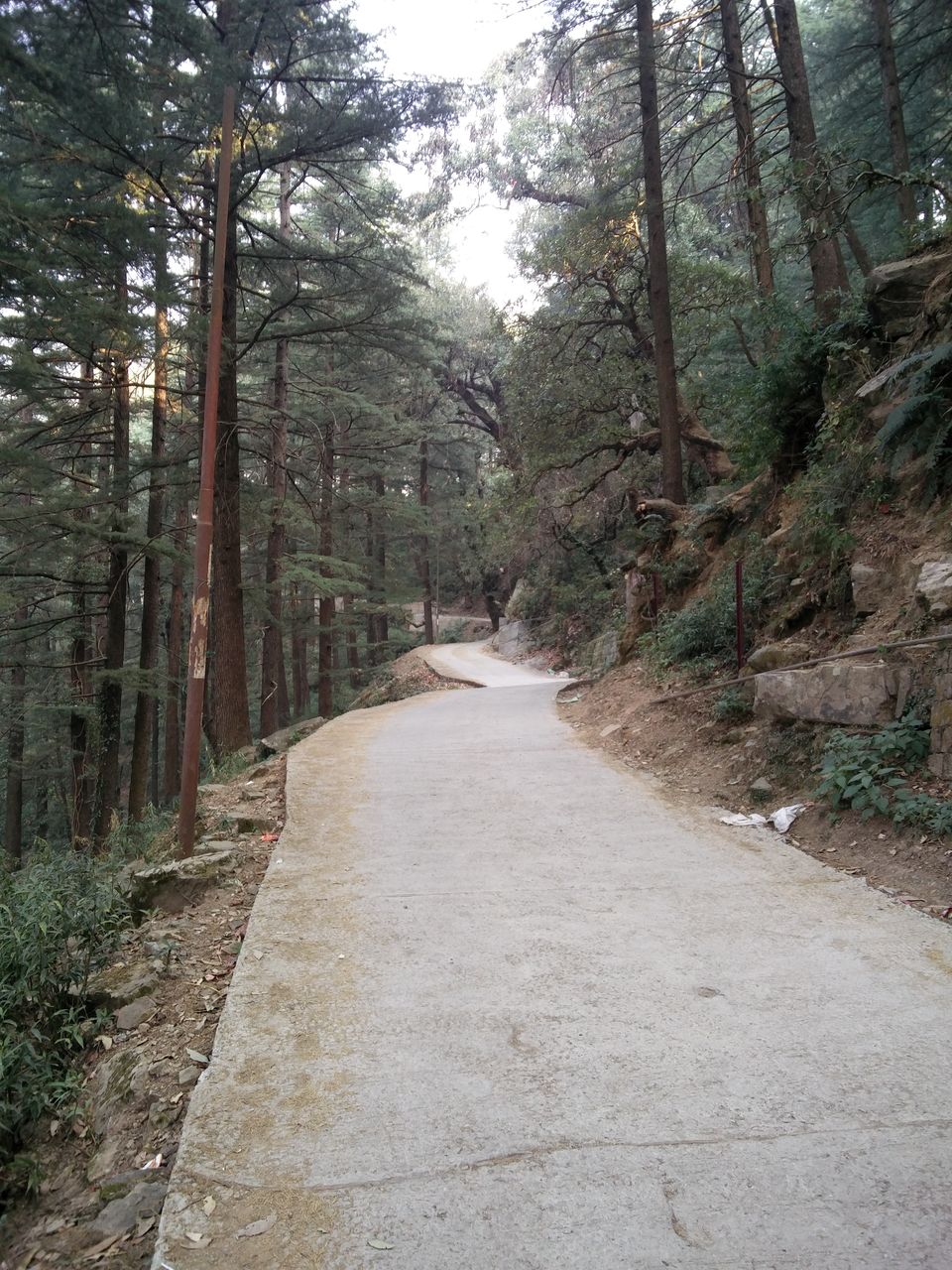 I took a bus from Mcleod Ganj to Dharamsala to Gaggal. Another local bus to get dropped near the Kangra Airport. Taxi from Mcleod Ganj to Airport costs Rs.800. My bus journey is Rs.38. Why don't we use public transport more often, I wonder. End of Trip.
It actually ends here, though I reached back home the next day evening.