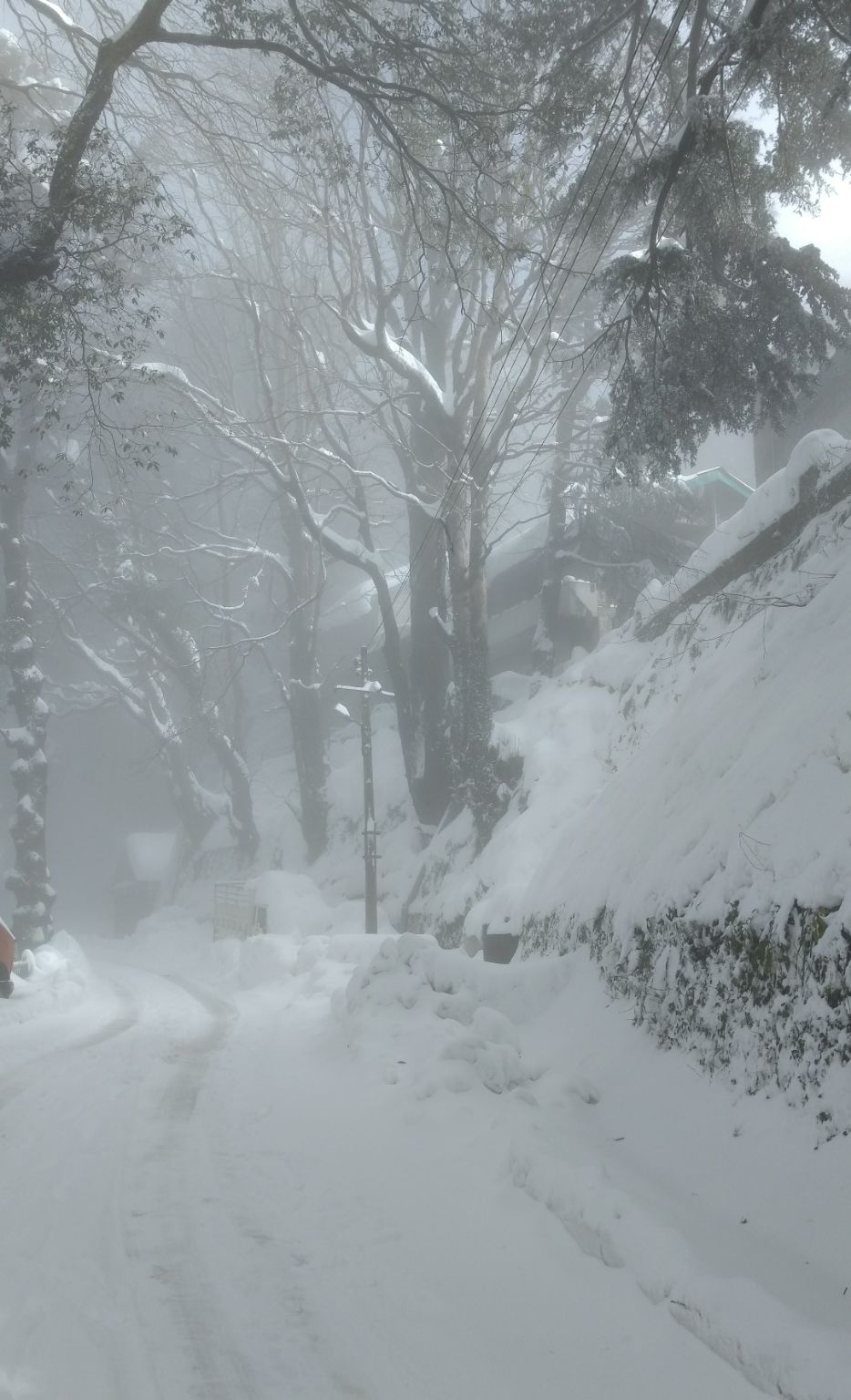 A friend of mine and I planned on taking a girls trip to the mountains in the winter of January'19. We were looking for a place that was not too commercialized but had a direct connectivity from New Delhi.
We started off the journey on 22nd January'19. We took a HIMSUTA AC VOLVO / SCANIA 2x2 from Kashmere Gate.
It was a direct bus from ISBT Kashmere Gate to Dalhousie Bus Stand. The bus was almost full and was scheduled to leave at 9.30 pm. The bus per person costed us ₹3155 (round trip).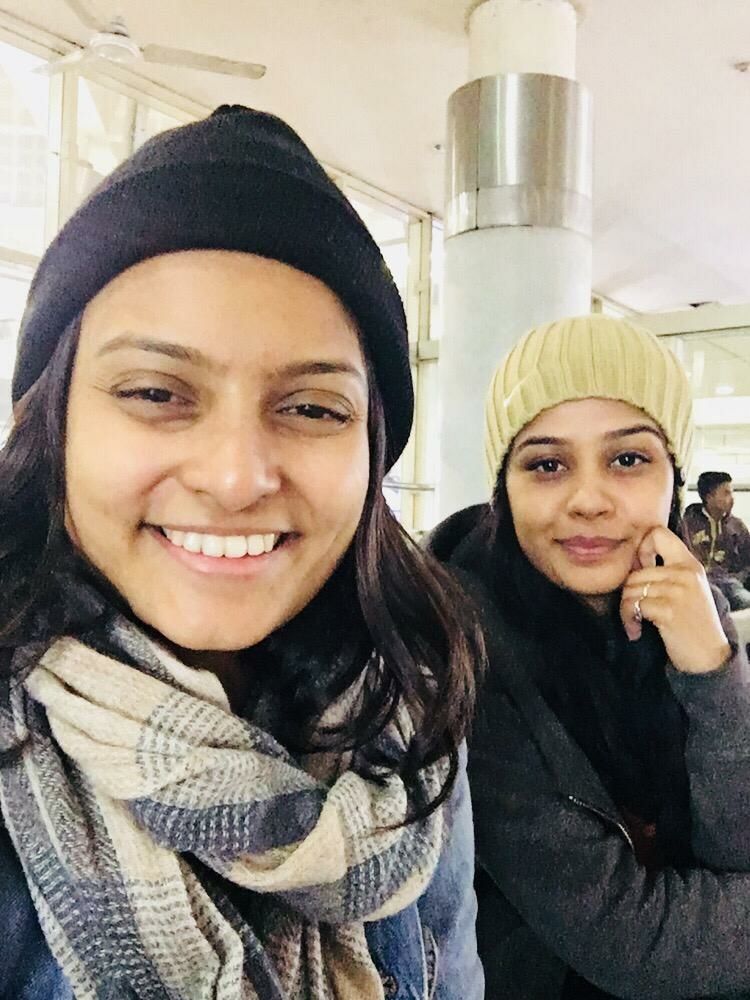 The next morning we entered Pathankot district around 9:30 am. Almost everybody had gotten off the bus before reaching Pathankot apart from 2 other people travelling with us.
The bus halted at Pathankot railway station for half an hour for breakfast and bus cleaning.
It takes around 2.5-3 hours to reach Dalhousie from Pathankot.
The bus took off from Pathankot railway station. As soon as it took off we started spotting mountains from a distance. The valleys started and we got closer to snow capped mountains.
The time we visited Dalhousie, Himachal Pradesh was on high alert due to heavy snowfall. We got to know that most of the roads on the upper region were covered with snow. That caused our bus to drop us off at Nainikhad. Nainikhad is a small Village in Bhattiyat Tehsil in Chamba District of Himachal Pradesh which is 21kms away from Dalhousie.
We got off on a bridge near a small tea shop. The bus driver arranged for a local bus to take us to Dalhousie. The four of us took our luggage and hopped on the HRTC. The bus was on its way to Chamba and dropped us off at Banikhet bus stand. Banikhet is another village in Chamba district located about 7 kms away from Dalhousie.
Since the roads above Banikhet were blocked with snow, so the only way to reach Dalhousie was to walk the 7kms with luggage on our backs. The two of us decided to stay in Banikhet only that day and leave for Dalhousie the next day when the snow clears up a bit.
Since we were super hungry by then and it was 1 pm already, we went to a local dhaba near by and had lunch. Post lunch we booked a hotel through OYO (OYO 12442 Twilight Guest House). We checked in the hotel and were so tired that we went off to sleep. After 5.30 pm we got up, got dressed and went out to explore Banikhet. A hailstorm started in the evening. The place was not fully covered in snow and was melting which made my sport shoes all wet and my feet started to freeze. I bought snow shoes from a local shop just for ₹280.
It's a very small village so we walked around a bit had an early dinner and came back to the hotel since it started getting dark pretty soon.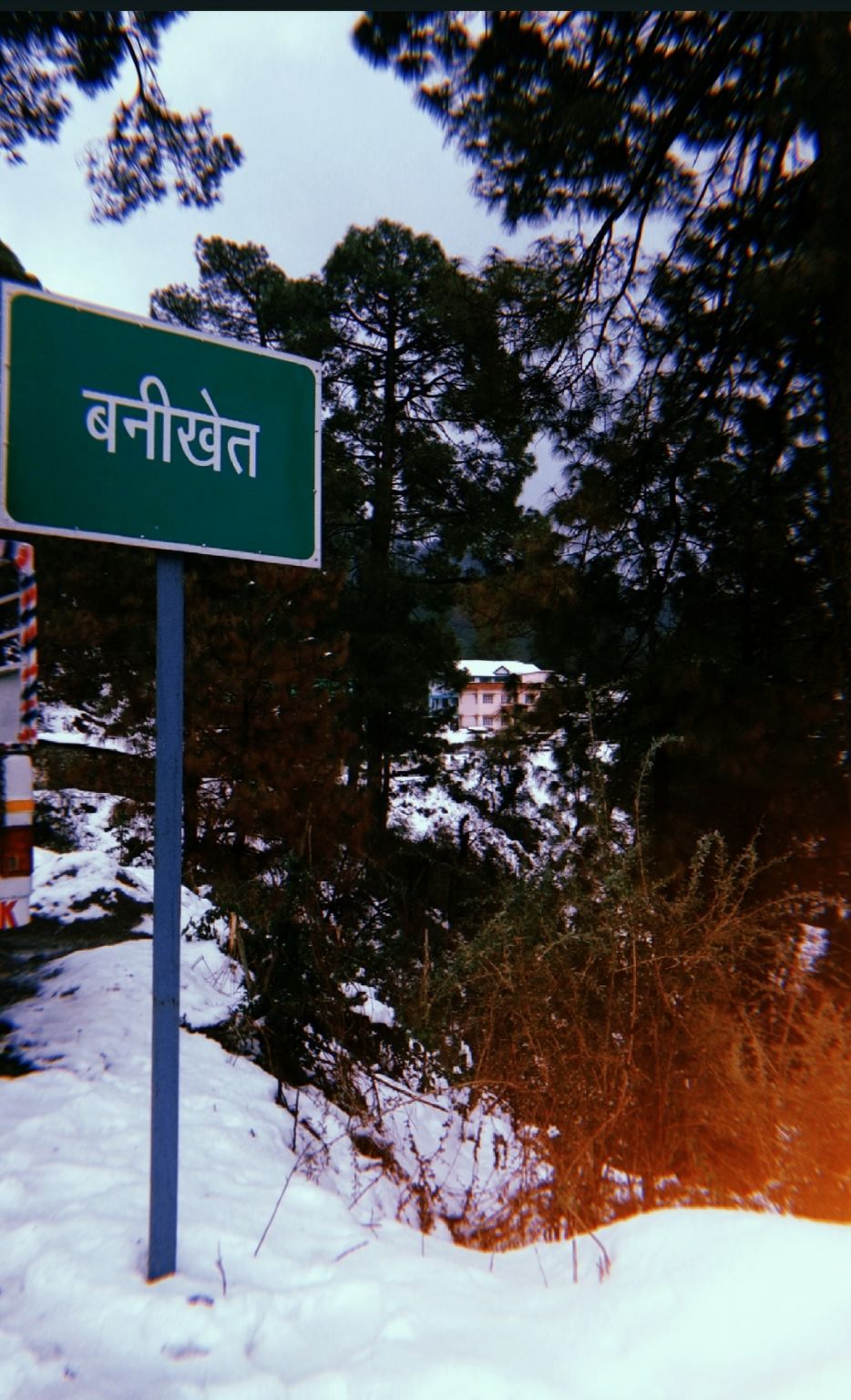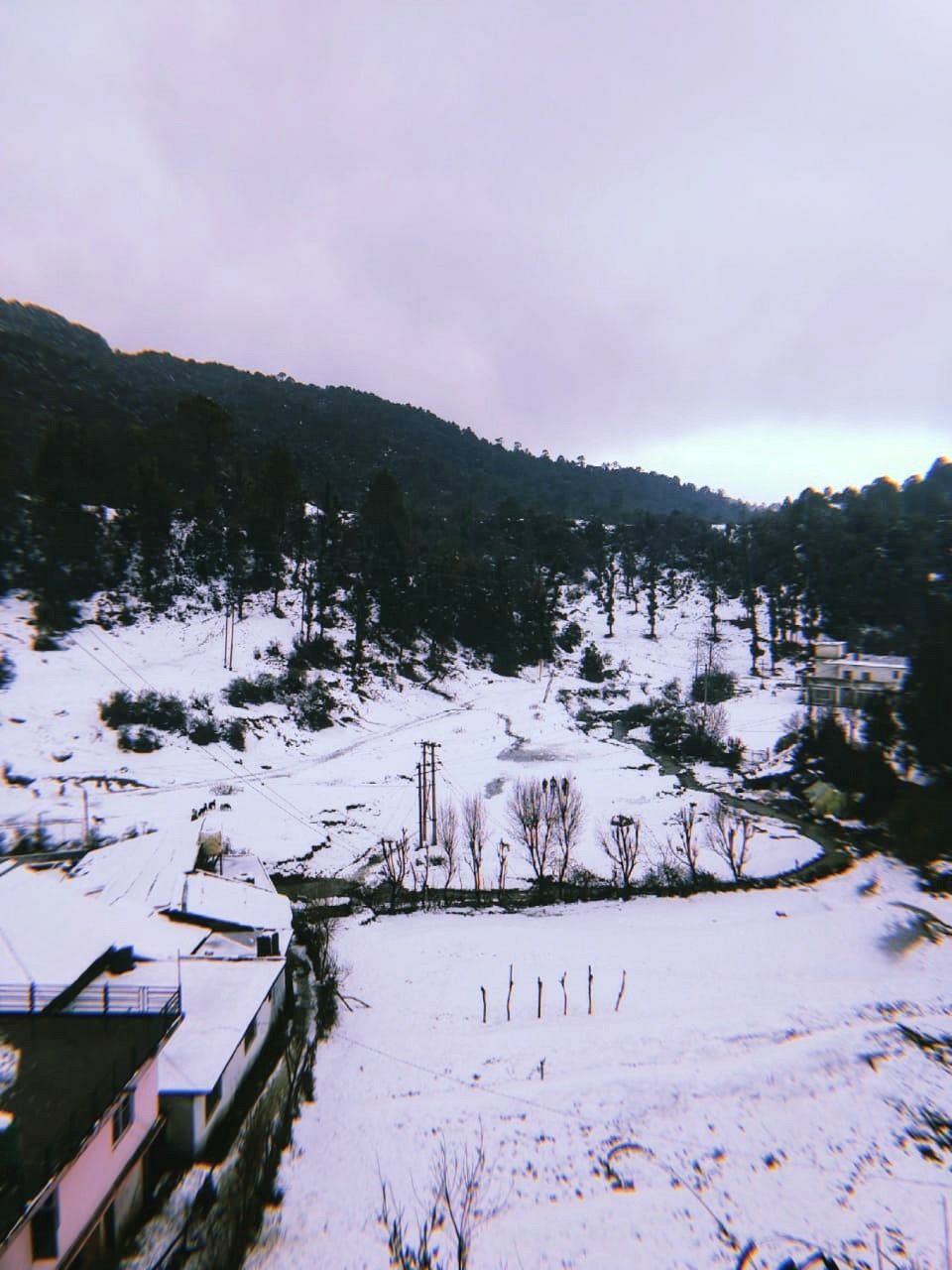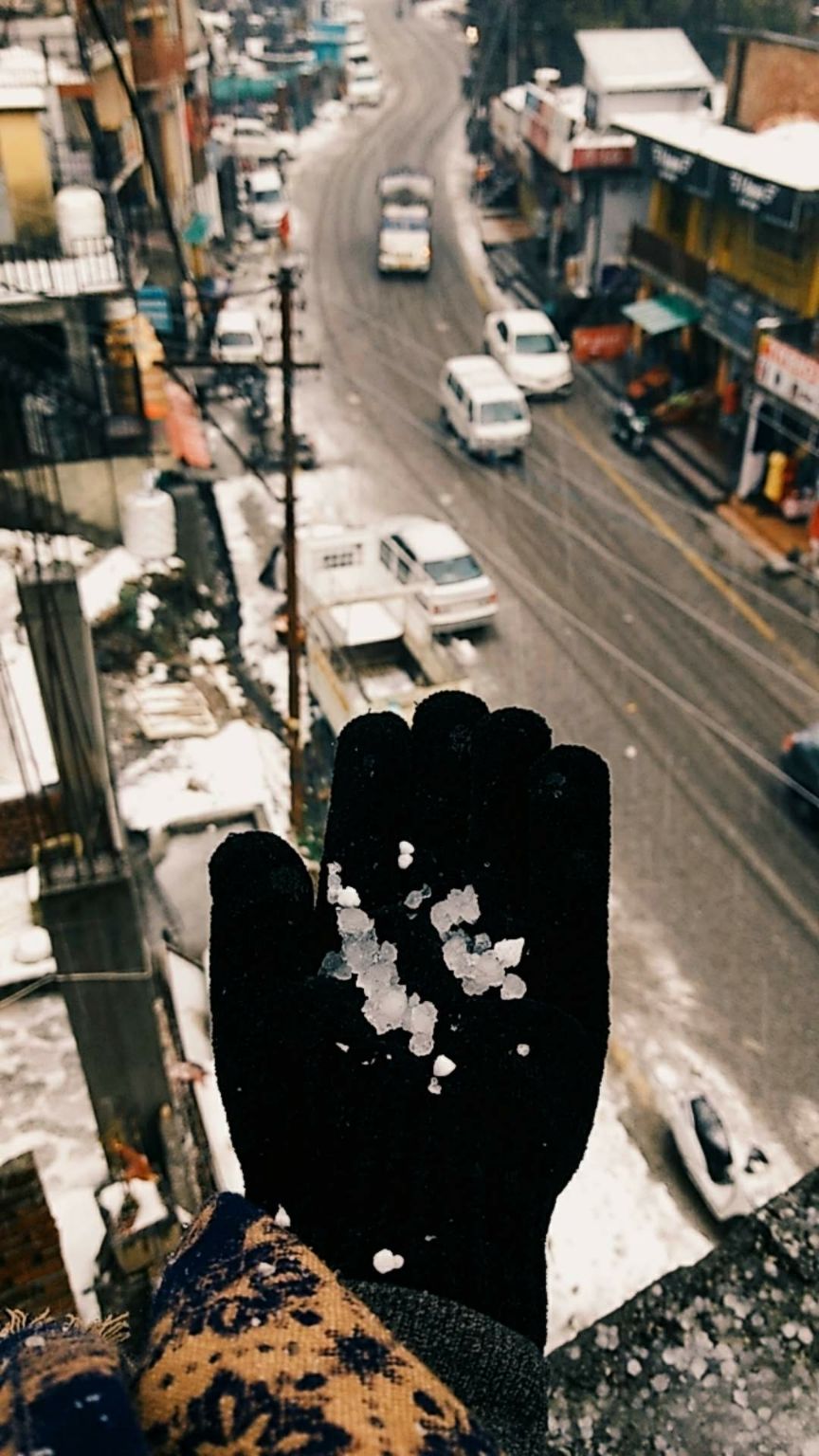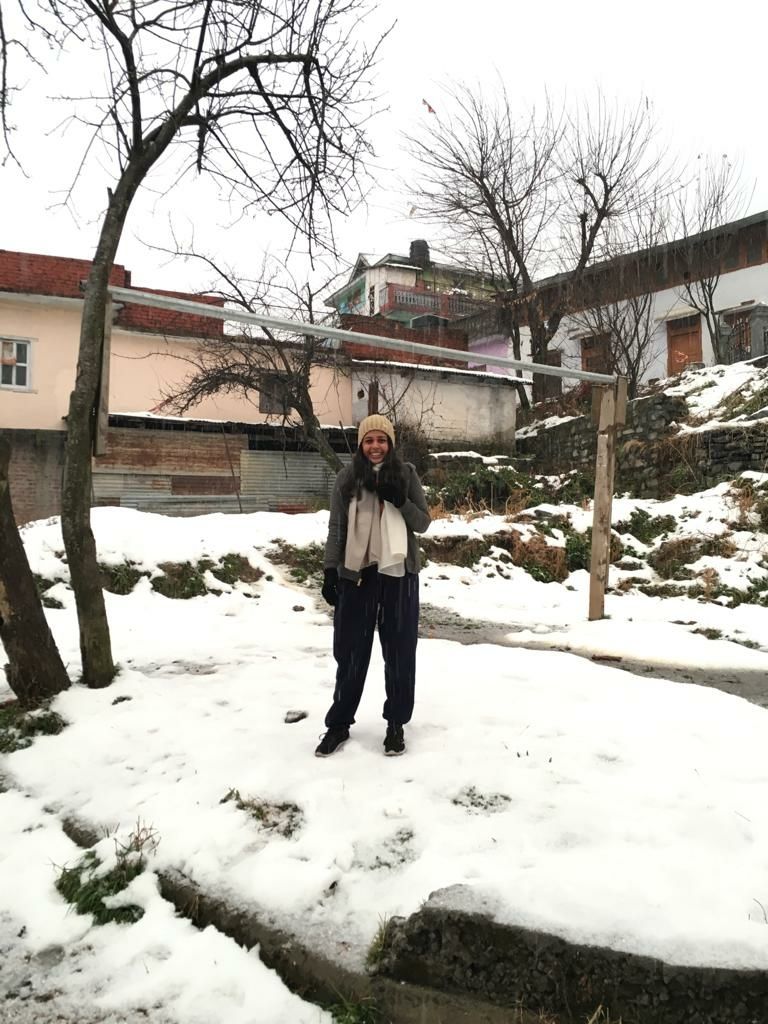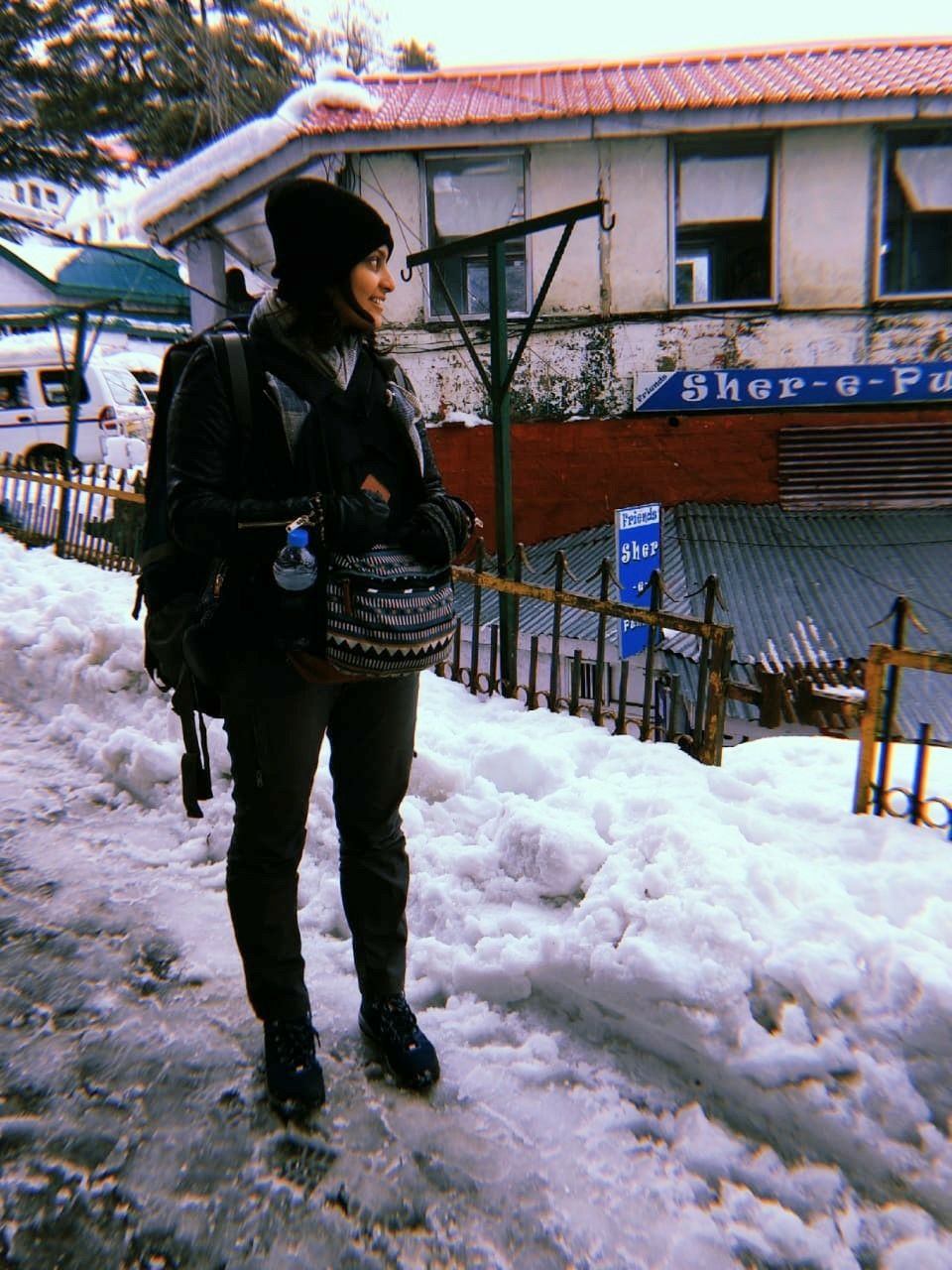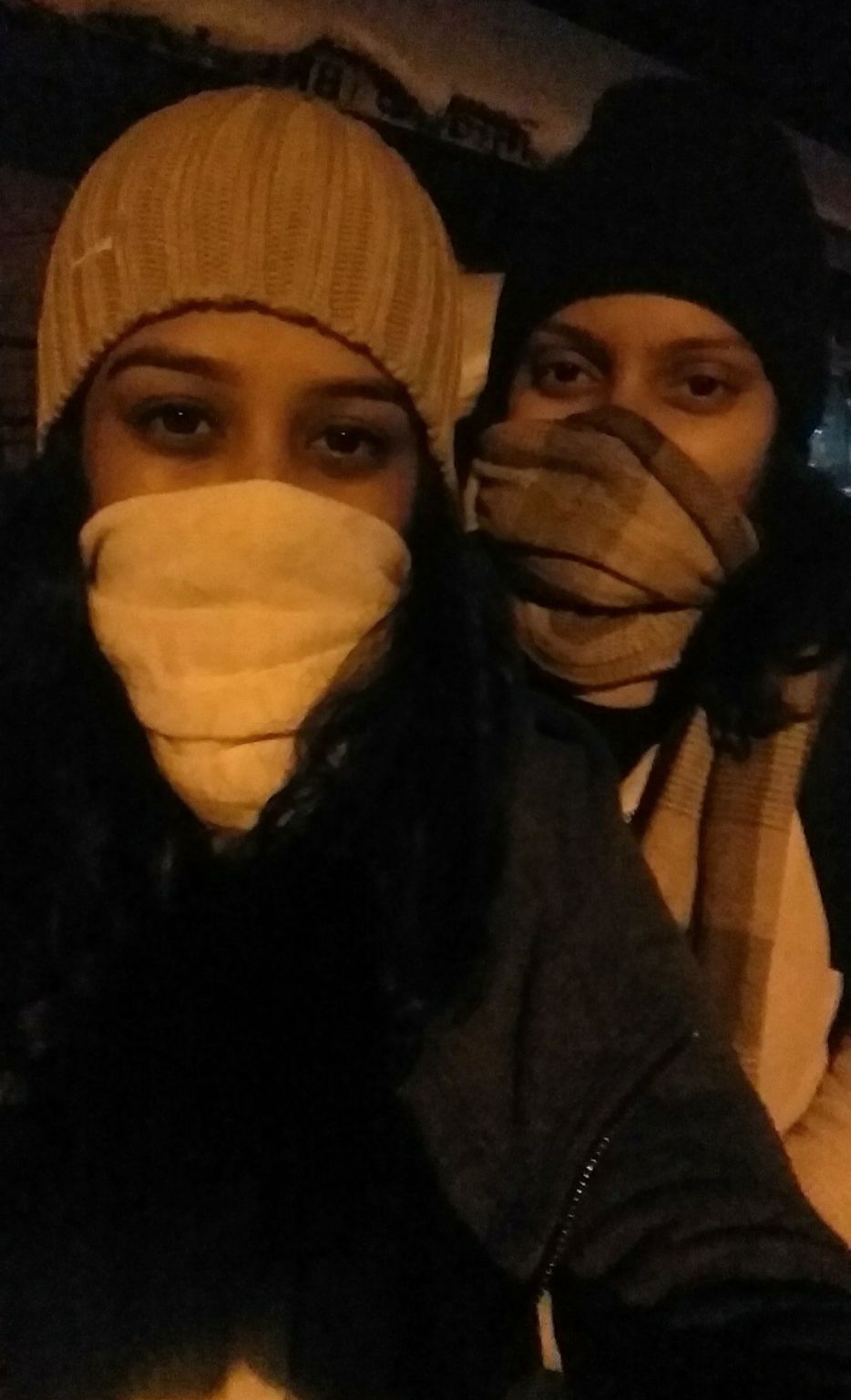 The next morning we checked out of the hotel, had breakfast at the same dhaba near the bus stand and started inquiring about how we can reach Dalhousie since the route had cleared up a bit. We spoke to a few taxi drivers and one of them agreed to take us to Dalhousie bus stand for ₹250 per person, we shared the taxi with one other traveller going on the same route.
The drive of the valley till Dalhousie was breath taking, I had never seen something so beautiful before. We crossed the Dalhousie Canntonment on our way. It took us about 20-25 minutes to reach Dalhousie bus stand.
In Dalhousie we had our booking for the stay in Zostel but unfortunately due to heavy snowfall in the previous days the route till Zostel was closed and we had to cancel the booking. We started talking with the locals so that they could suggest us some decent places under budget. Eventually we again turned to the OYO app for booking another hotel. We finally decided on OYO 3153 Sagrika Resort which was under our budget after all the OYO discounts and the wizard membership.
The resort was 1km away from the bus stand but we had to hike with our luggage and in snow so it took us around an hour to reach the resort. We stopped at several other hotels and resorts to enquire about the stay on our way, but there was no luck. We crossed Subhash Chowk which is a landmark of the city. We finally reached the resort and checked in. Our resort was towards an extreme end and there were no more resorts or hotels after that. The view was everything I could've asked for and more.
After freshening up and having a bite to eat, we took off to explore the city. We literally had to wear 4-5 layers to fight the cold. We hiked till Subhash Chowk and asked the locals about the near by places we could visit. Then we started trekking to Gandhi Chowk from the Tibetan Lhasa Market route. The chowk was around 1.7 kms from the resort. The whole route was covered with snow and there was literally no soul around except for the 2 of us. Enjoying the peace and beauty of the nature we finally reached Gandhi chowk market after trekking for about 45 minutes.
Due to the snowfall almost everything was closed only, apart from a few shops and a couple of cafes. The whole city was on power cut and there was hardly any electricity anywhere. Luckily our resort had electricity but when we were outside whenever we got a chance we used to put our phones and power banks on charge.
After roaming around the closed market for a while we decided to go to a cafe and sit for a while. We went to Mongas Cafe near the chowk only. The cafe had no electricity. The people there arranged for an angithi for us to warm ourselves. One thing we noticed by this time was that the people were extremely friendly and very helpful.
At the cafe we ordered Hot apple tea which was amazing, along with ginger honey tea and chicken pasta. The food was really good specially after a long hike. We sat there for a couple of hours and spoke to the people of the cafe since there were literally no other tourists or travellers around. We decided to start walking back before it got dark.
We reached Subhash chowk and roamed around for a while there and then went back to the resort and had dinner there itself.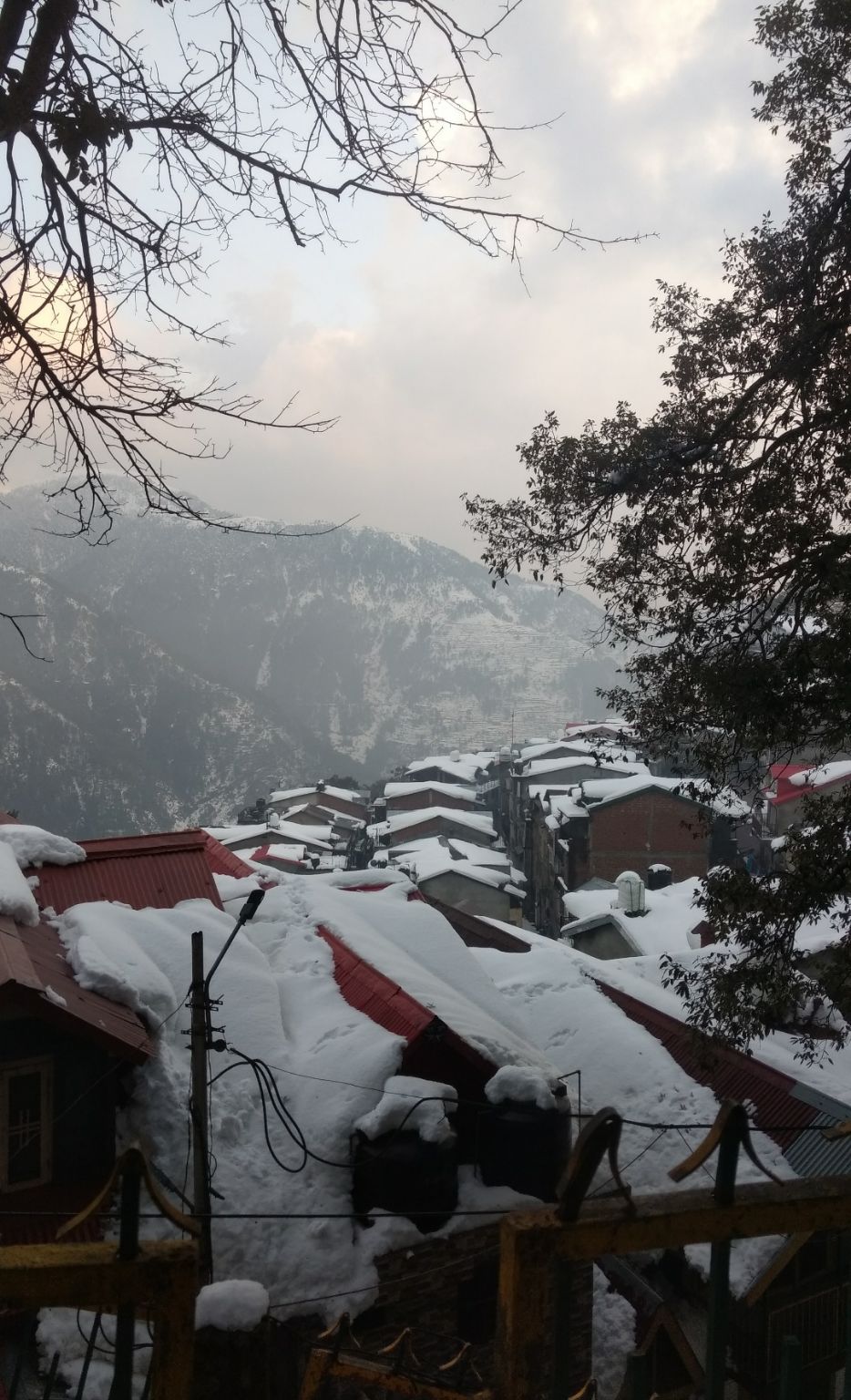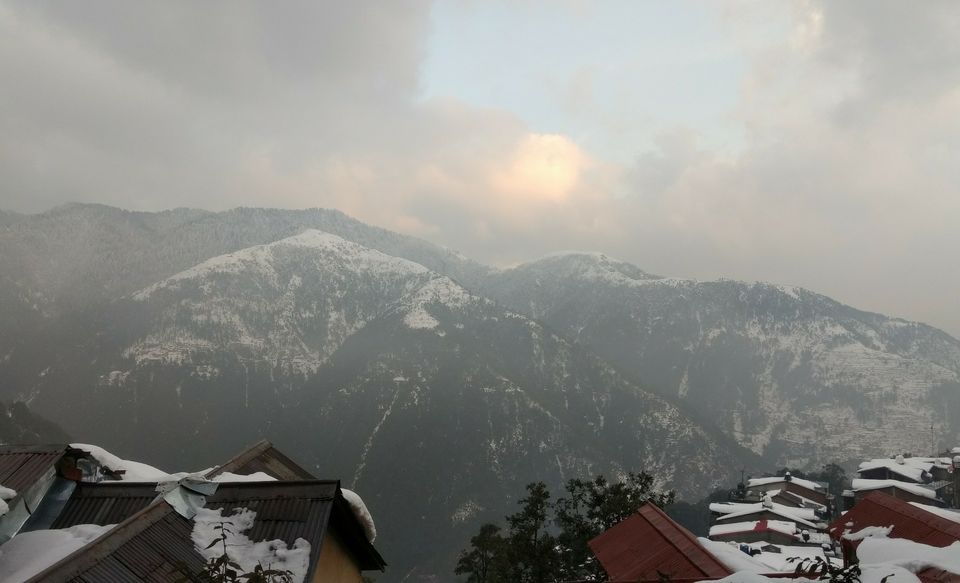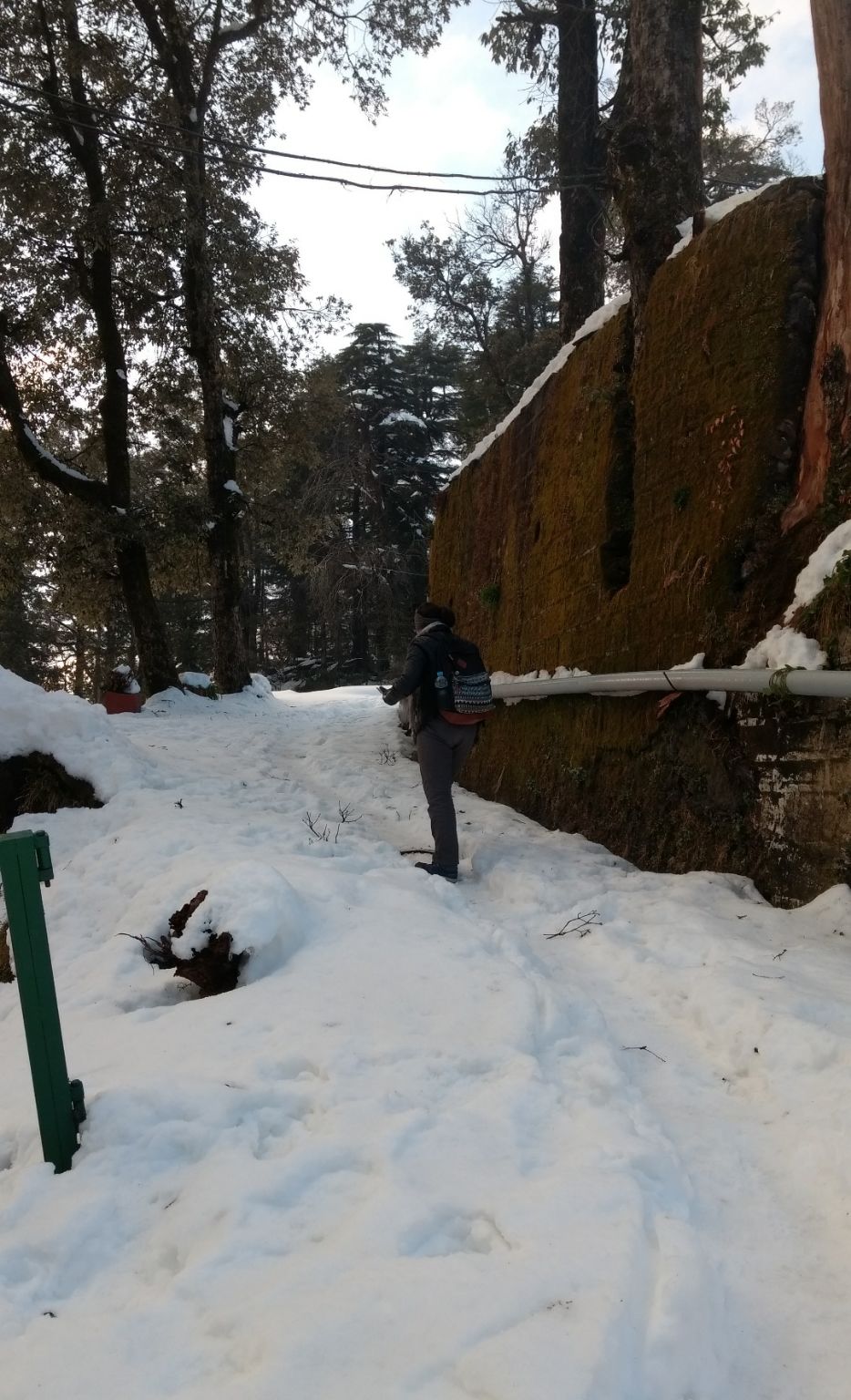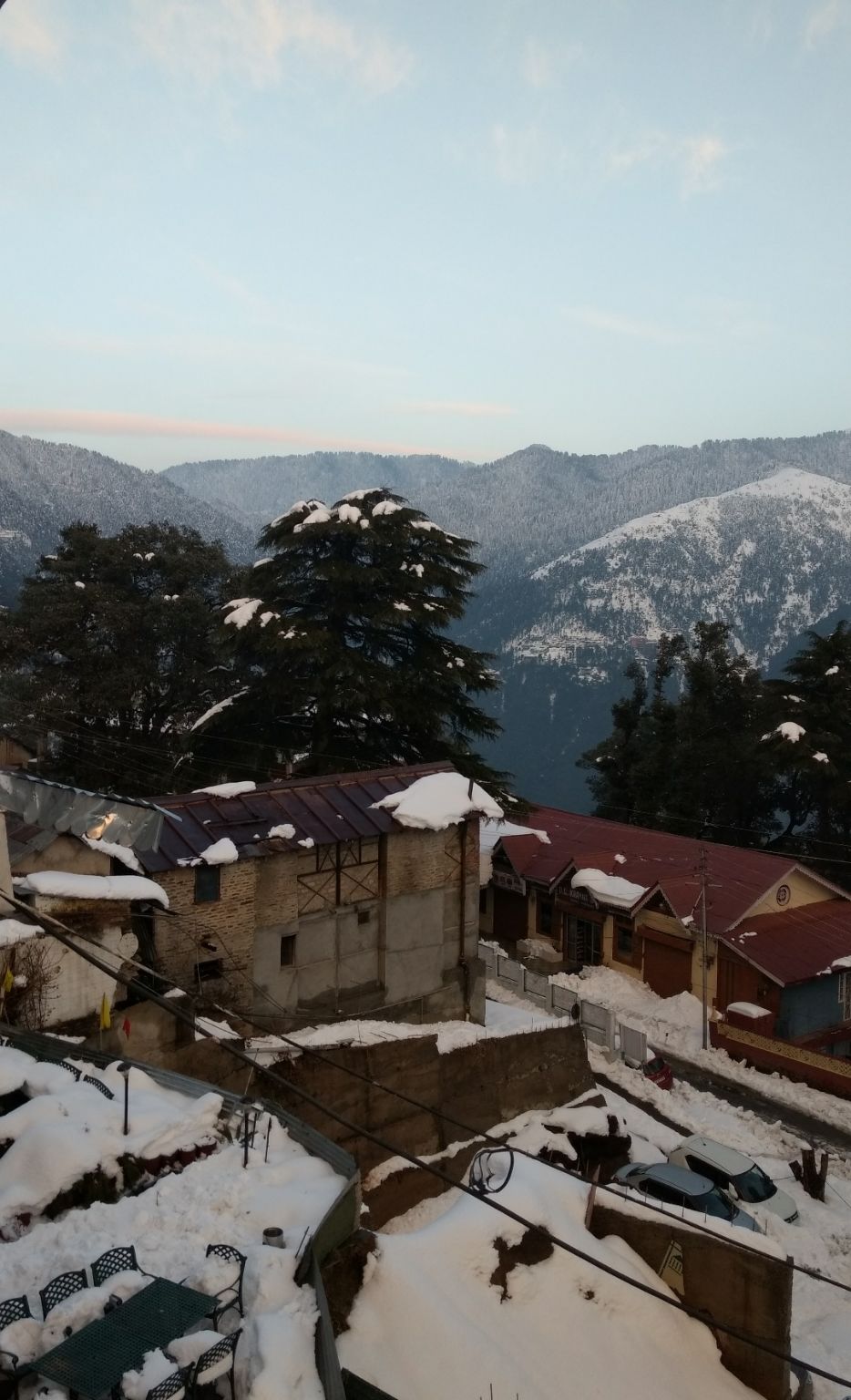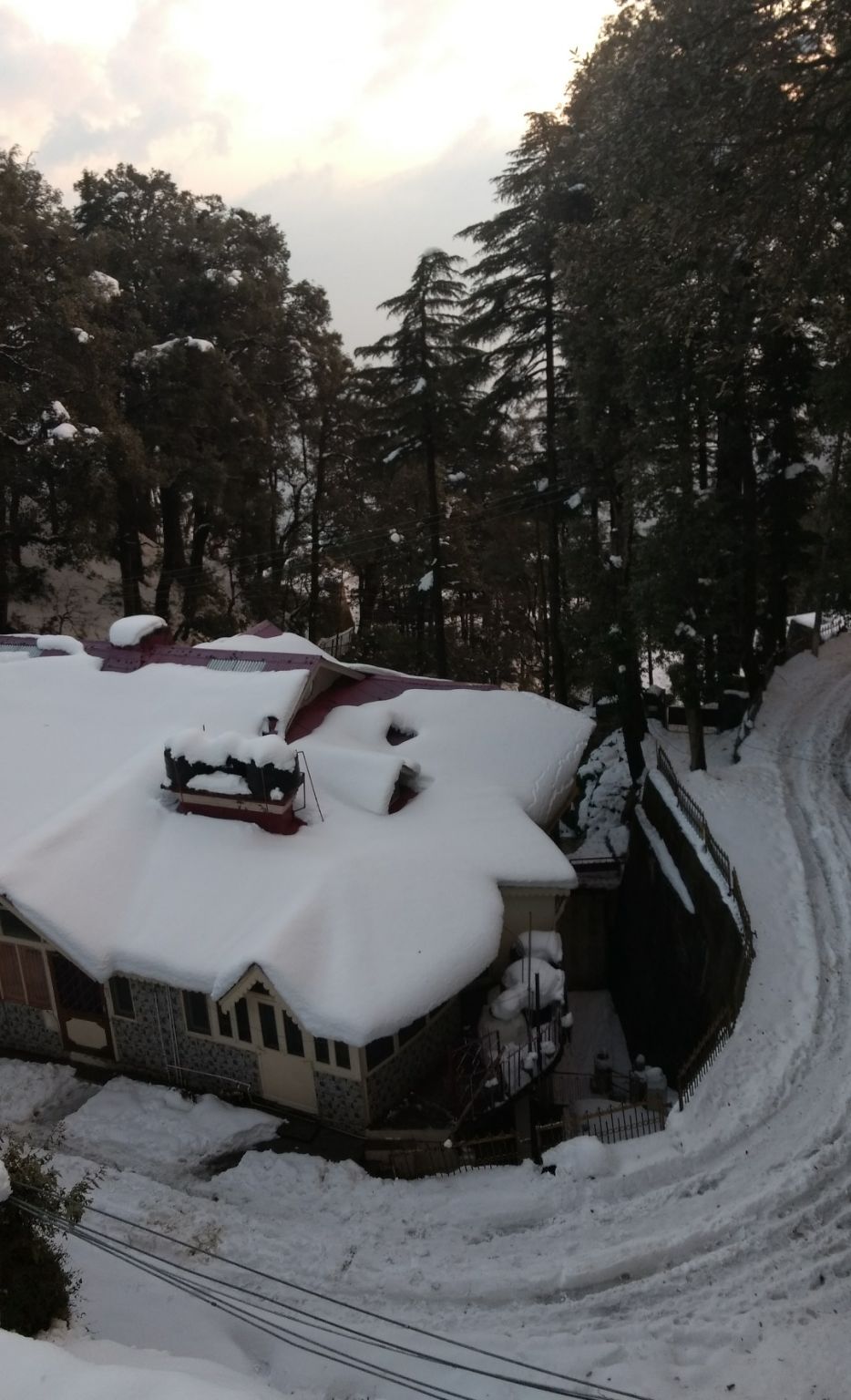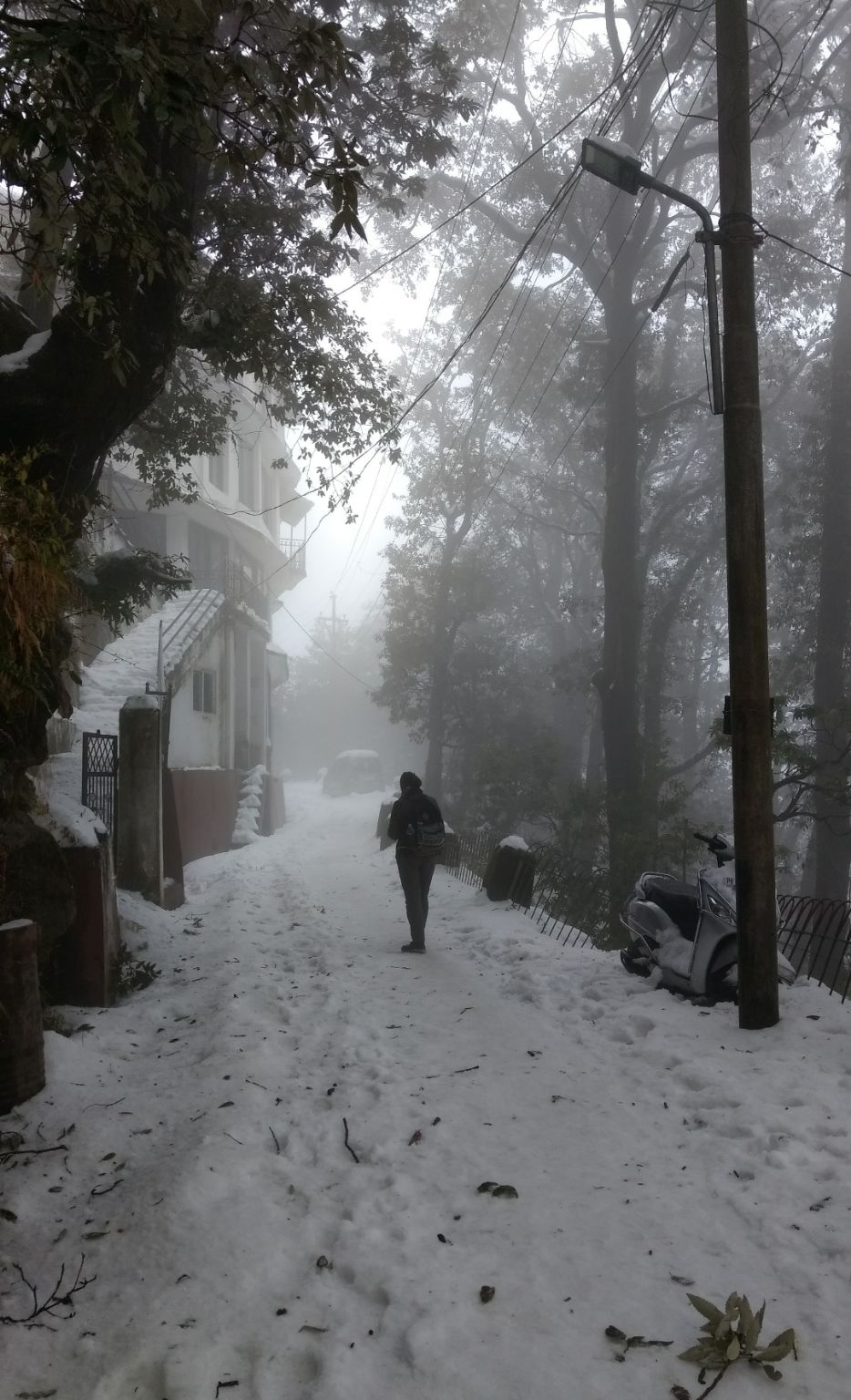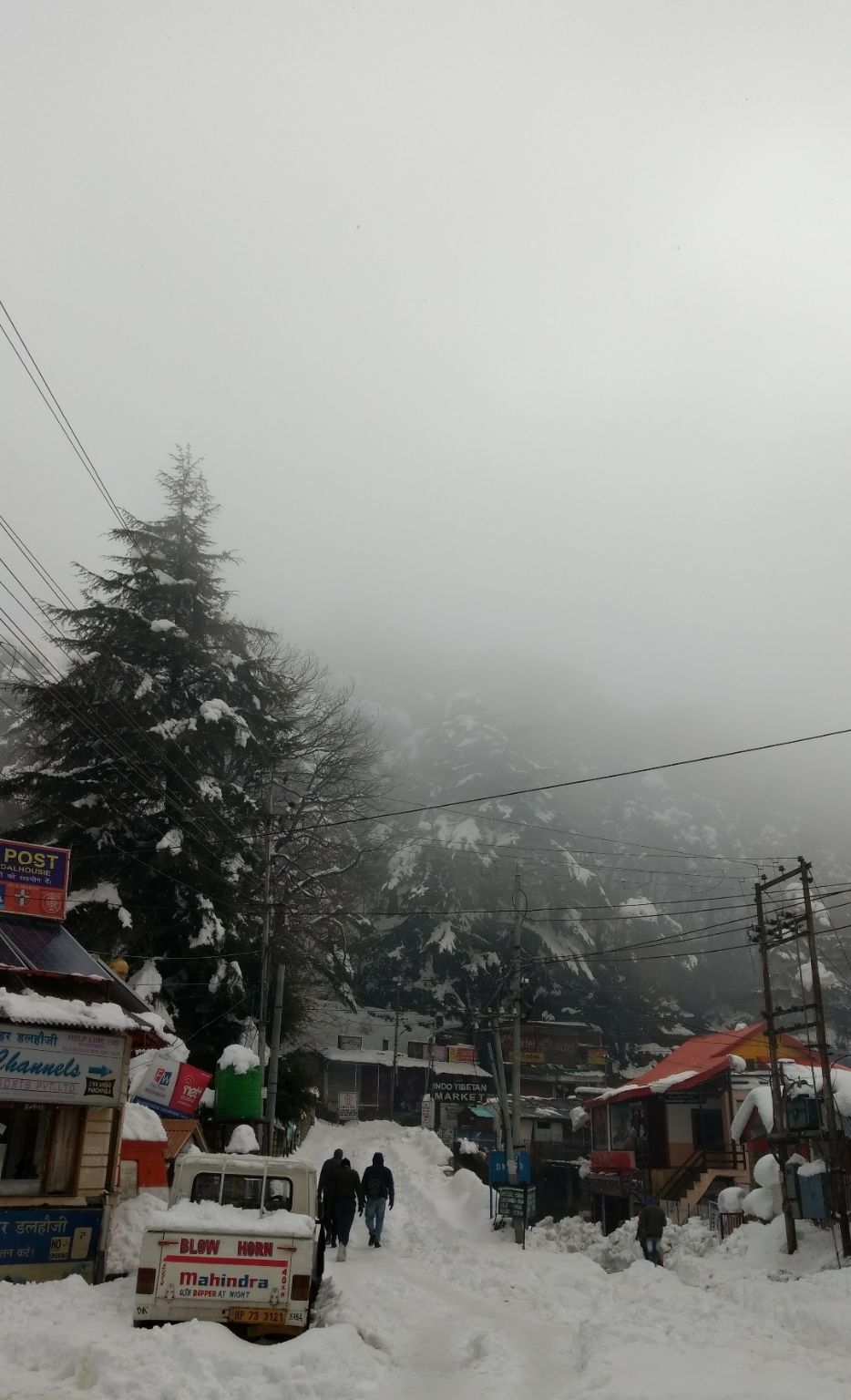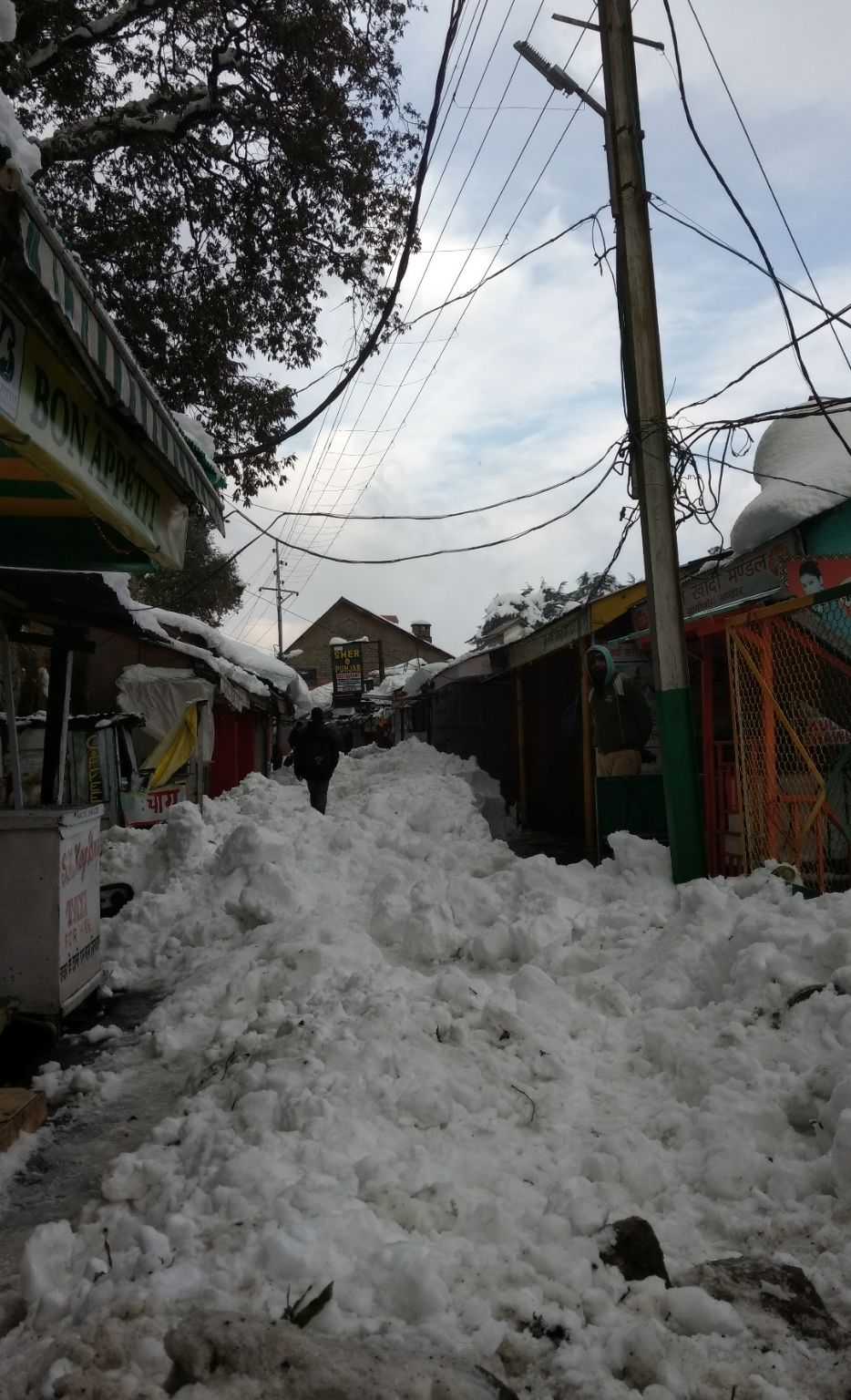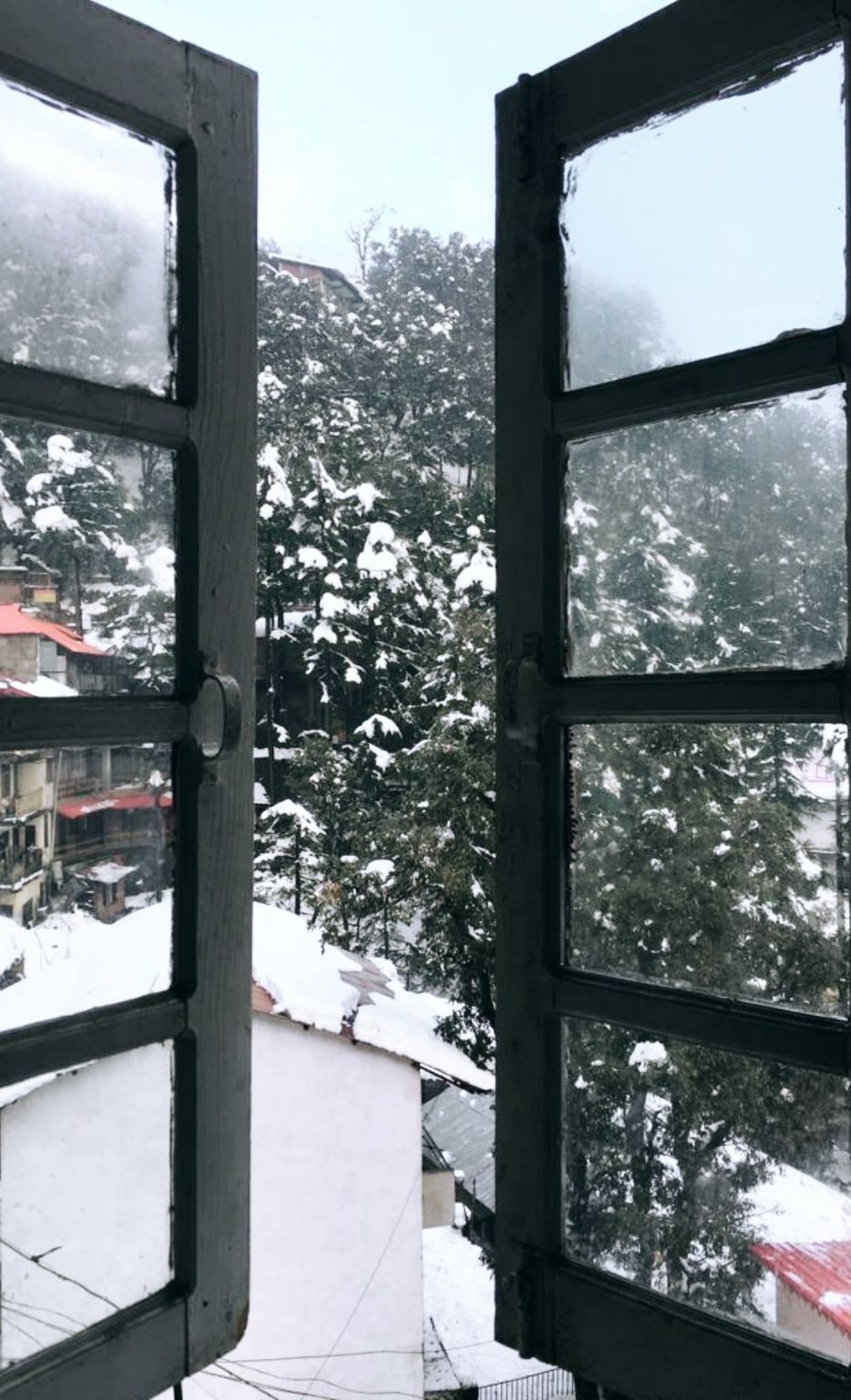 The next day we woke up to snowfall. It was incredible. We got ready, had breakfast and after the snowfall mellowed down we went out and started exploring the city again.
We walked again till Subhash Chowk and took another route to trek on which led to Gandhi Chowk only because all the other routes were closed and we had nowhere else to go.
We trekked to the market again crossing several stays and spotted a few people on our way today. The roads were covered with heaps of snow. After reaching the chowk we explored the area a bit more and went to Mongas Cafe again. After spending an hour or so at the cafe we started to trek back to Subhash chowk. We visited a few shops in Tibetan Lhasa Market and bought local lichi and apple wine.
After reaching Subhash Chowk, we went to St. Francis' Church on court road situated exactly on Subhash Chowk. The church was closed because of the snowfall but they specially opened it for us.
After visiting the church we went to a restaurant for lunch. Himachali Kitchen was on the court road near Subhash Chowk only.
The ambience of the place was very authentic and earthy. They serve authentic himachali cuisine. We ordered a non-veg himachali thali. The food was good too.
After the food we decided to go to the resort for a while and then explore the other side.
We started to trek on the other side, there were no people on this route again. The sun started to set and at a distance we could see a water body against the background of snow capped mountains. It was surreal. We roamed around for a bit and then went back to the resort.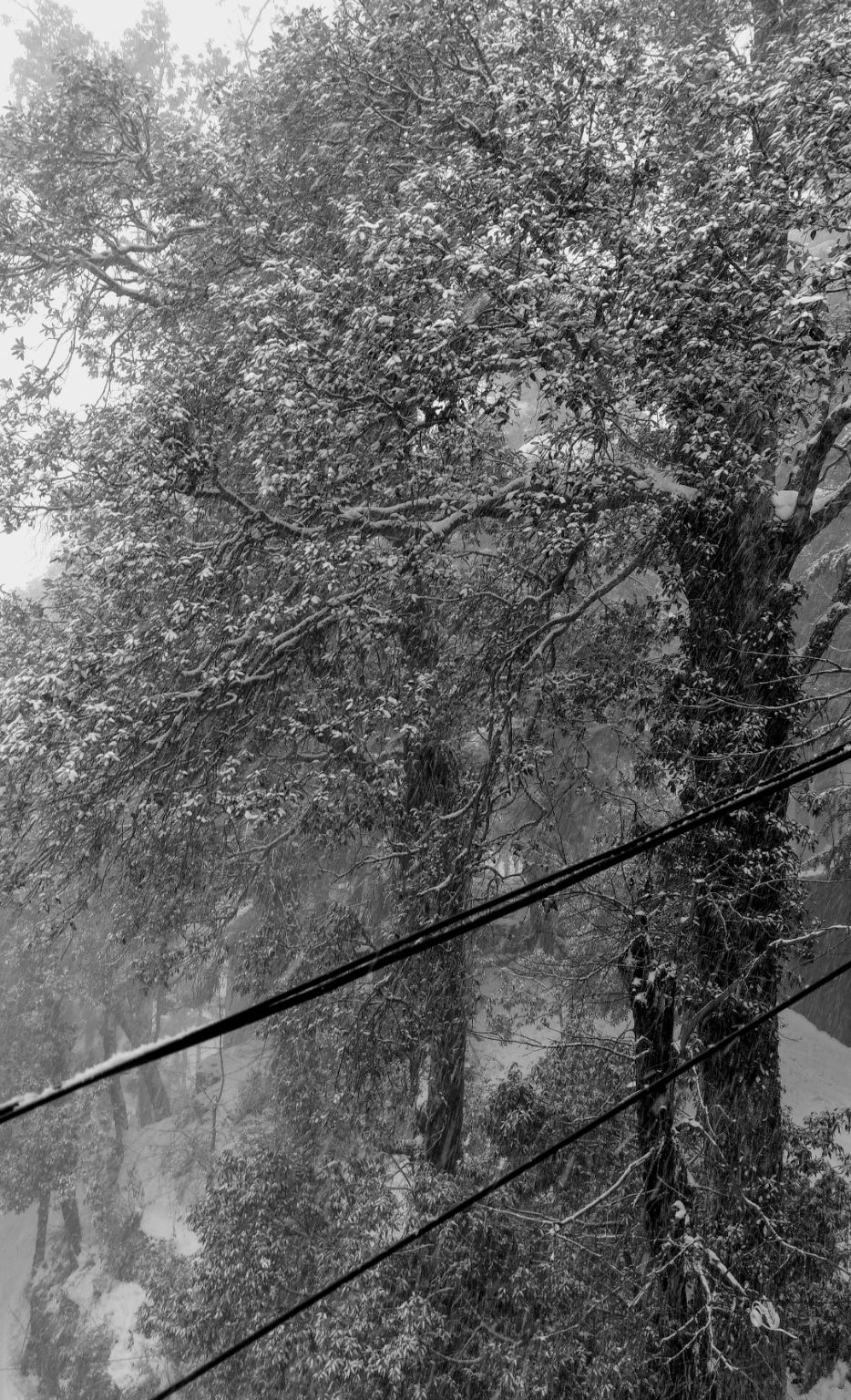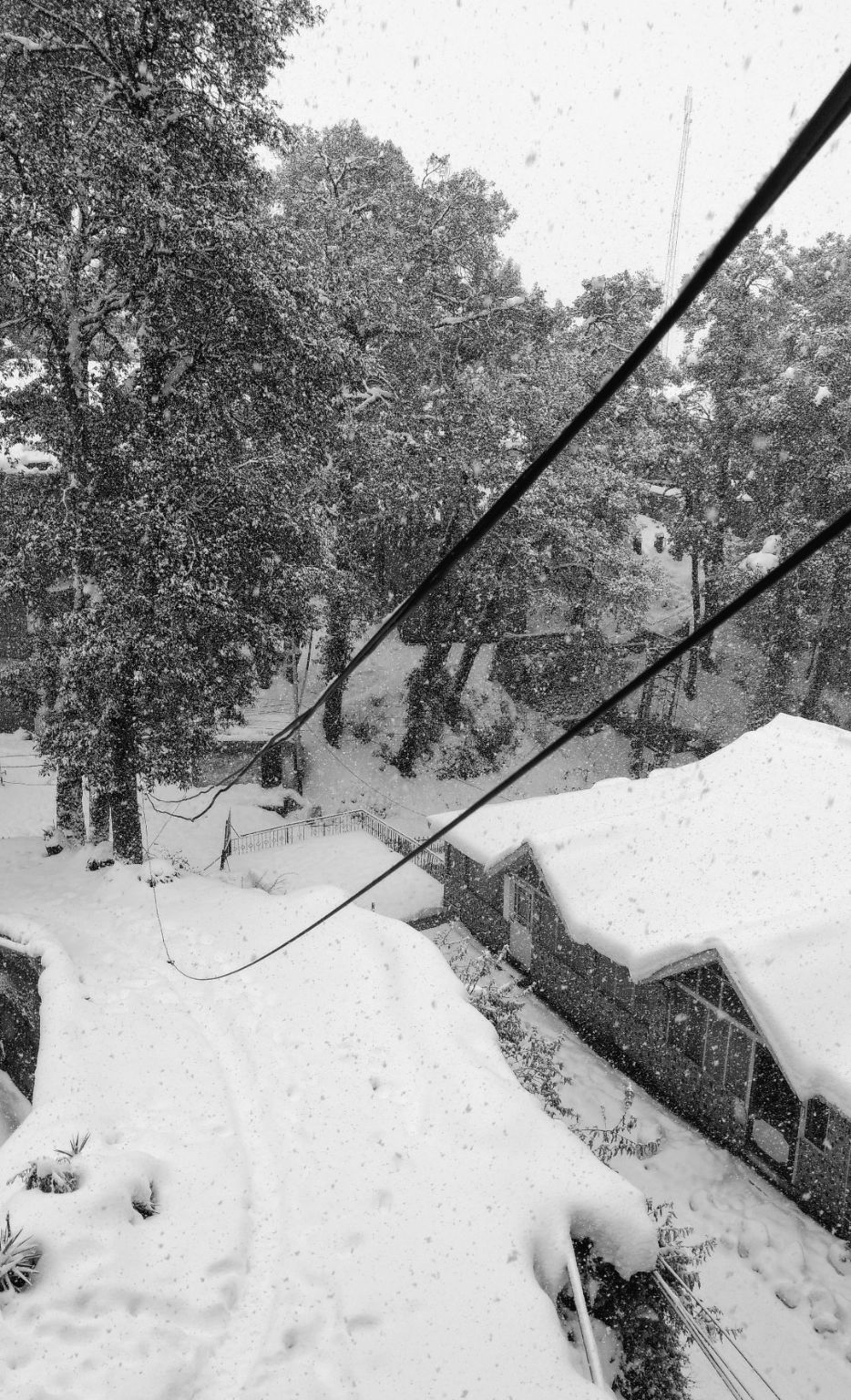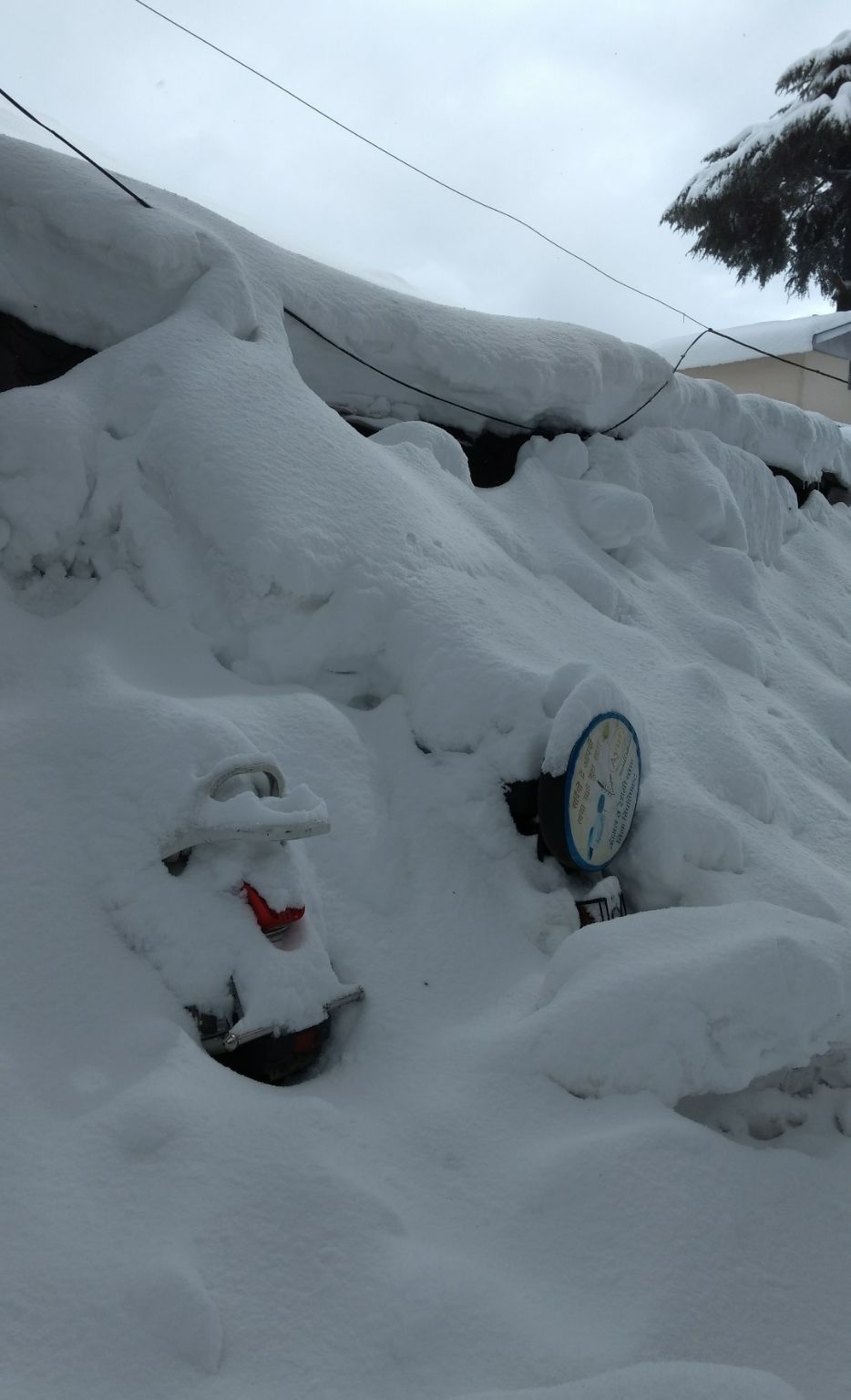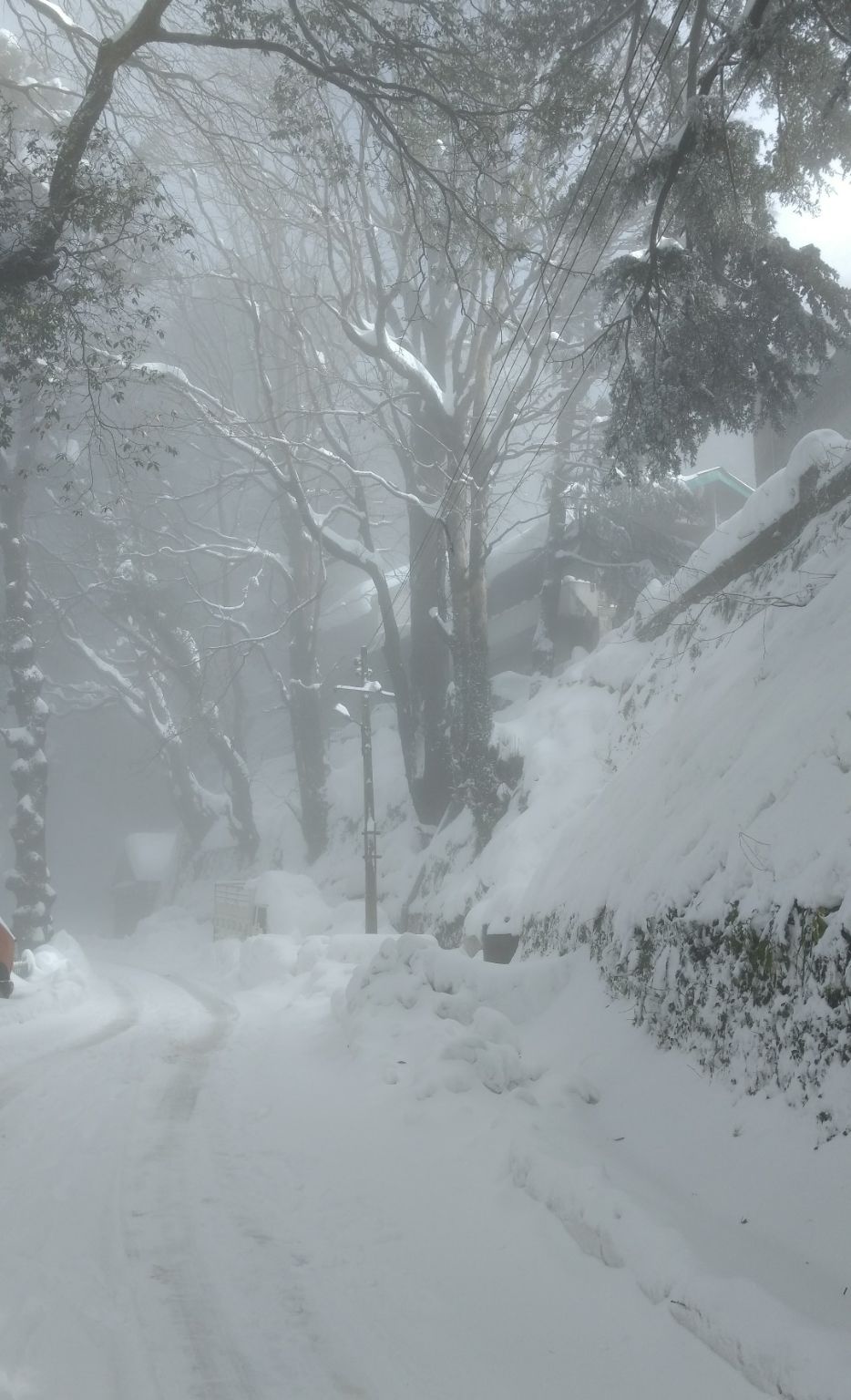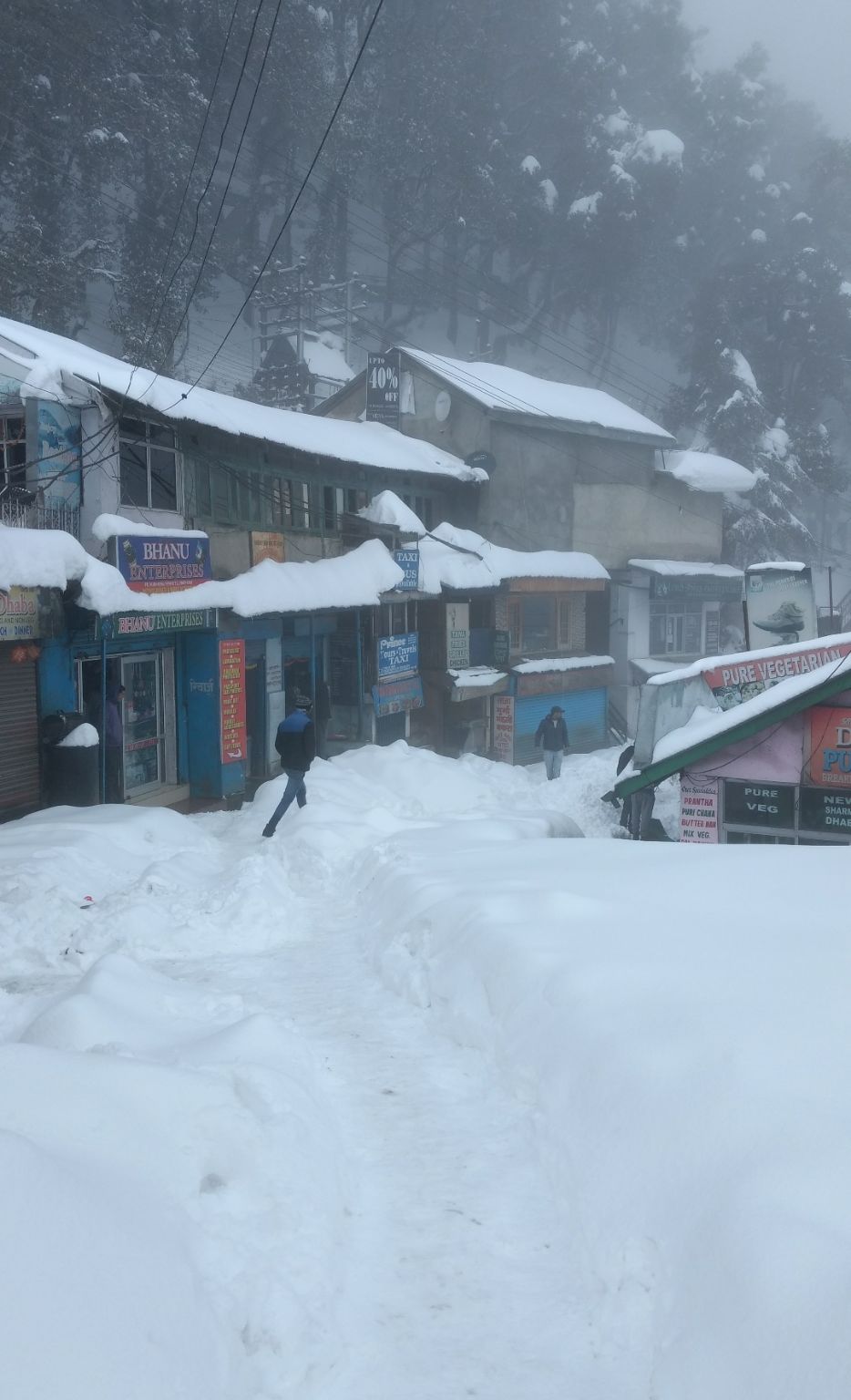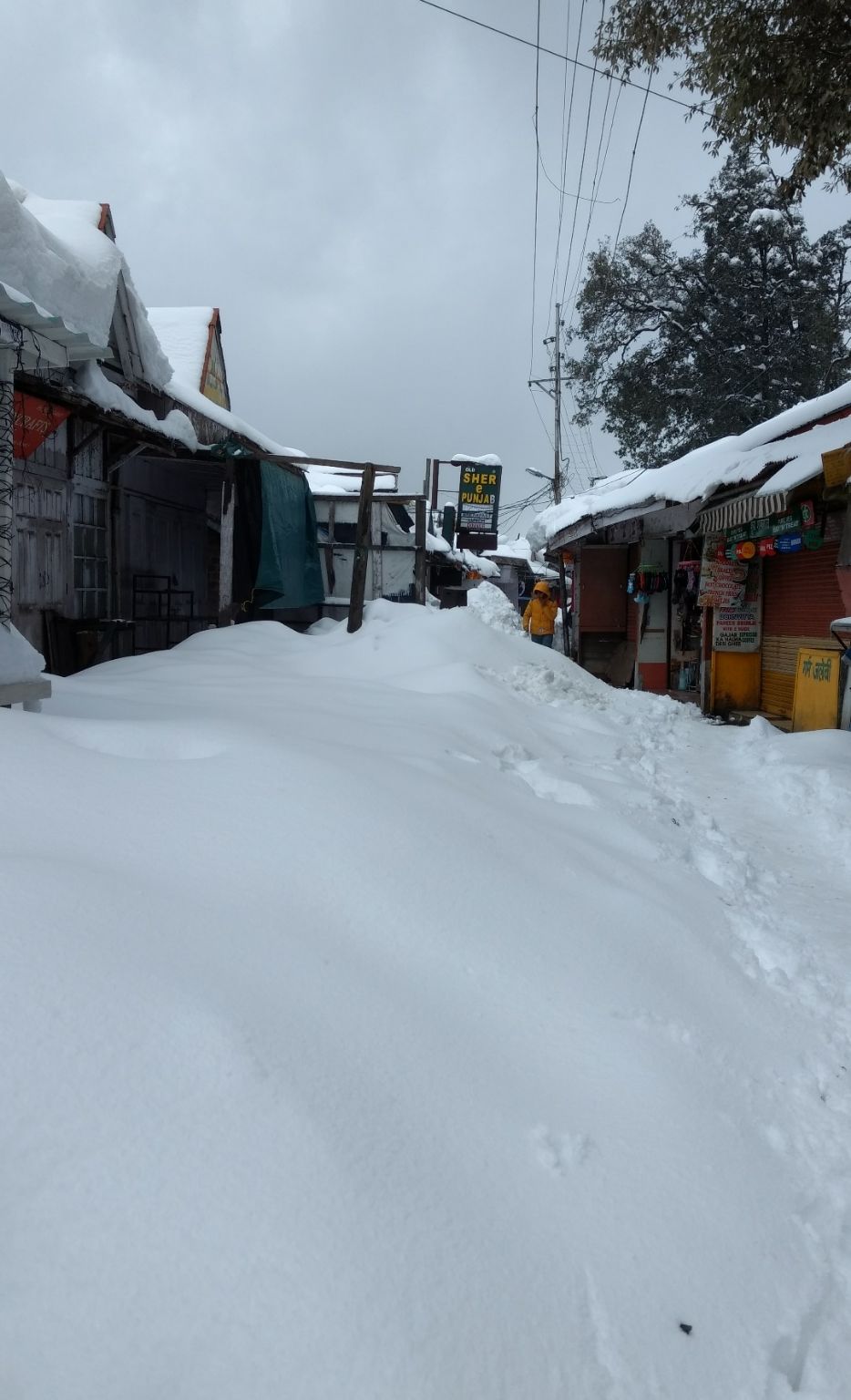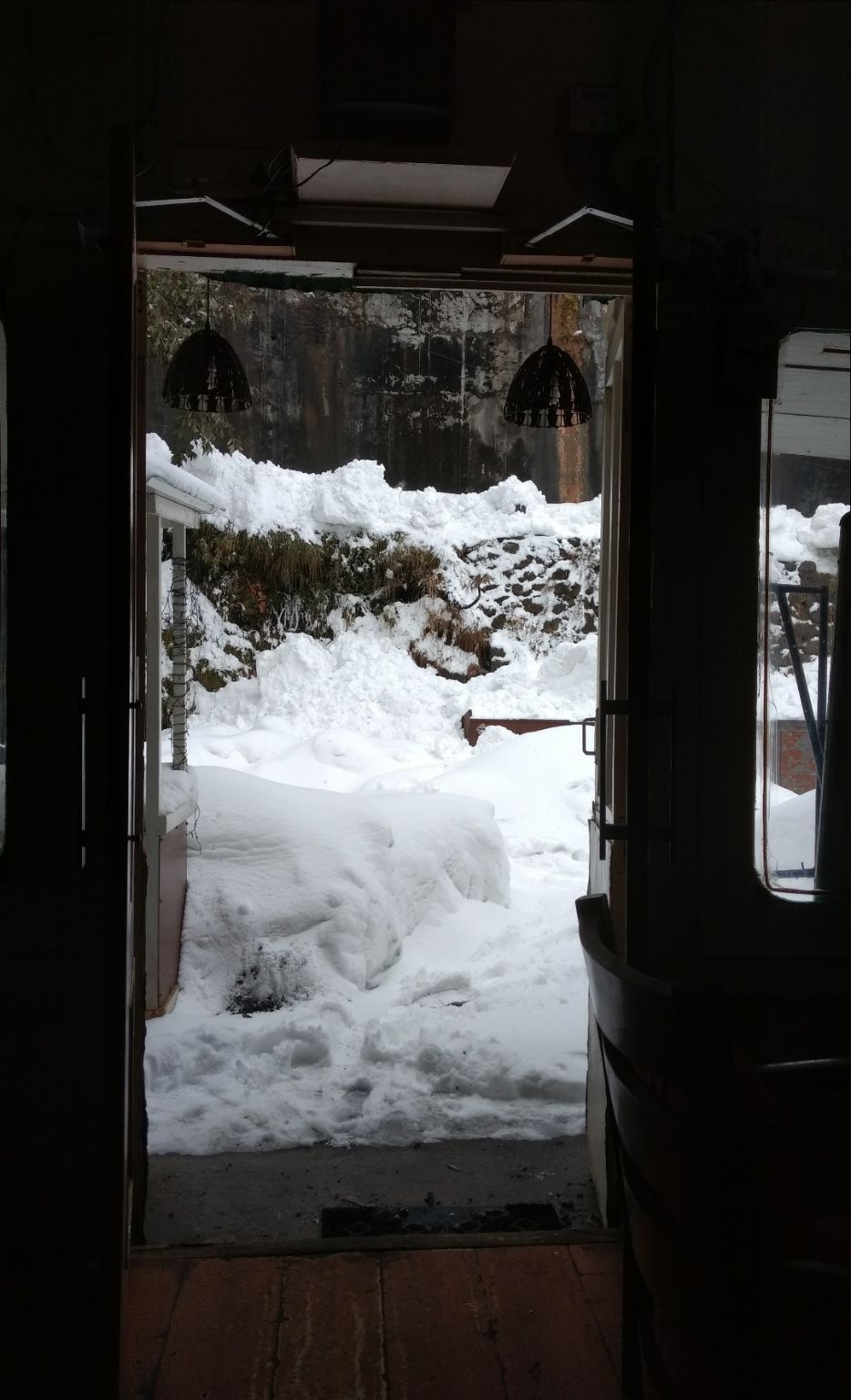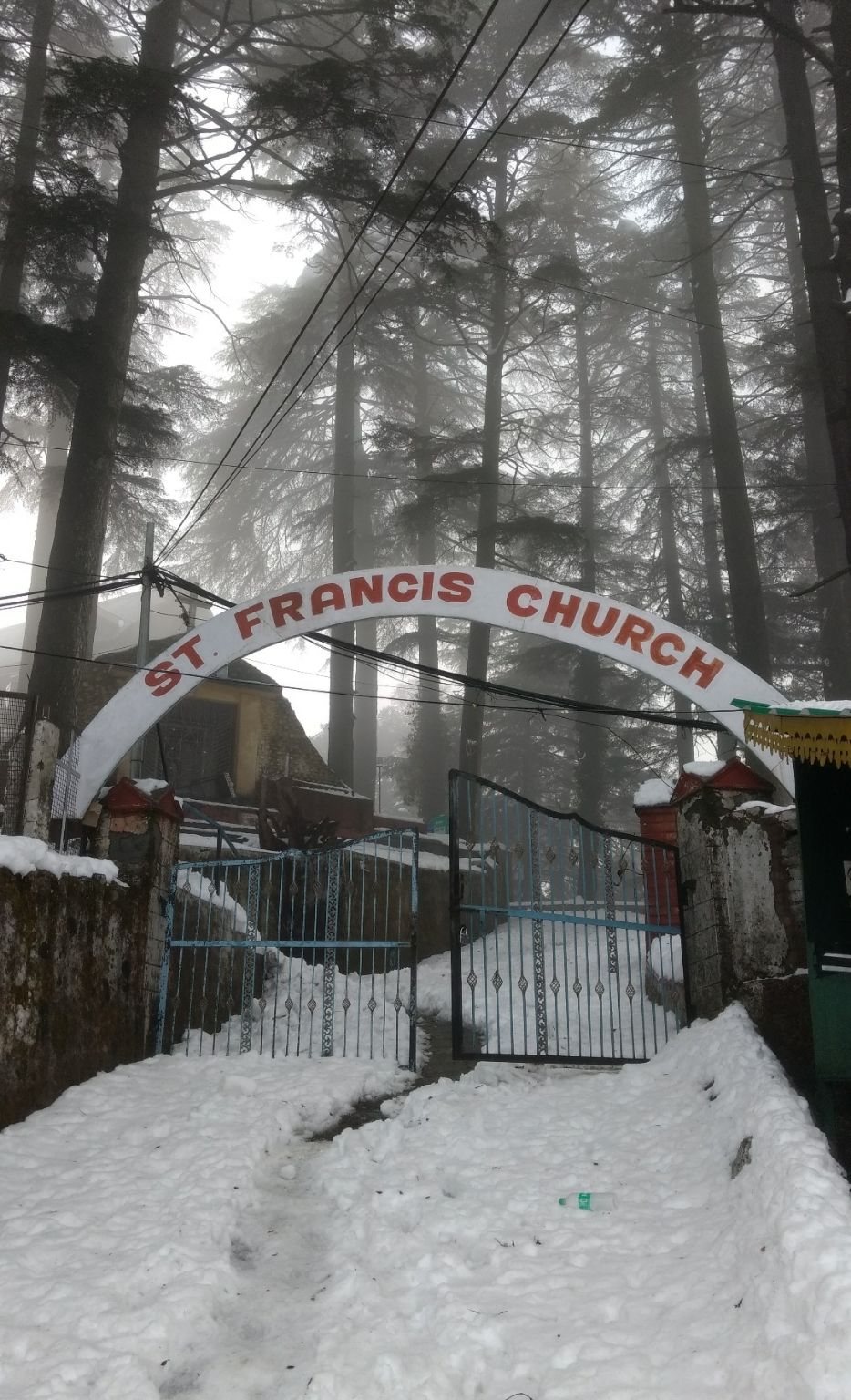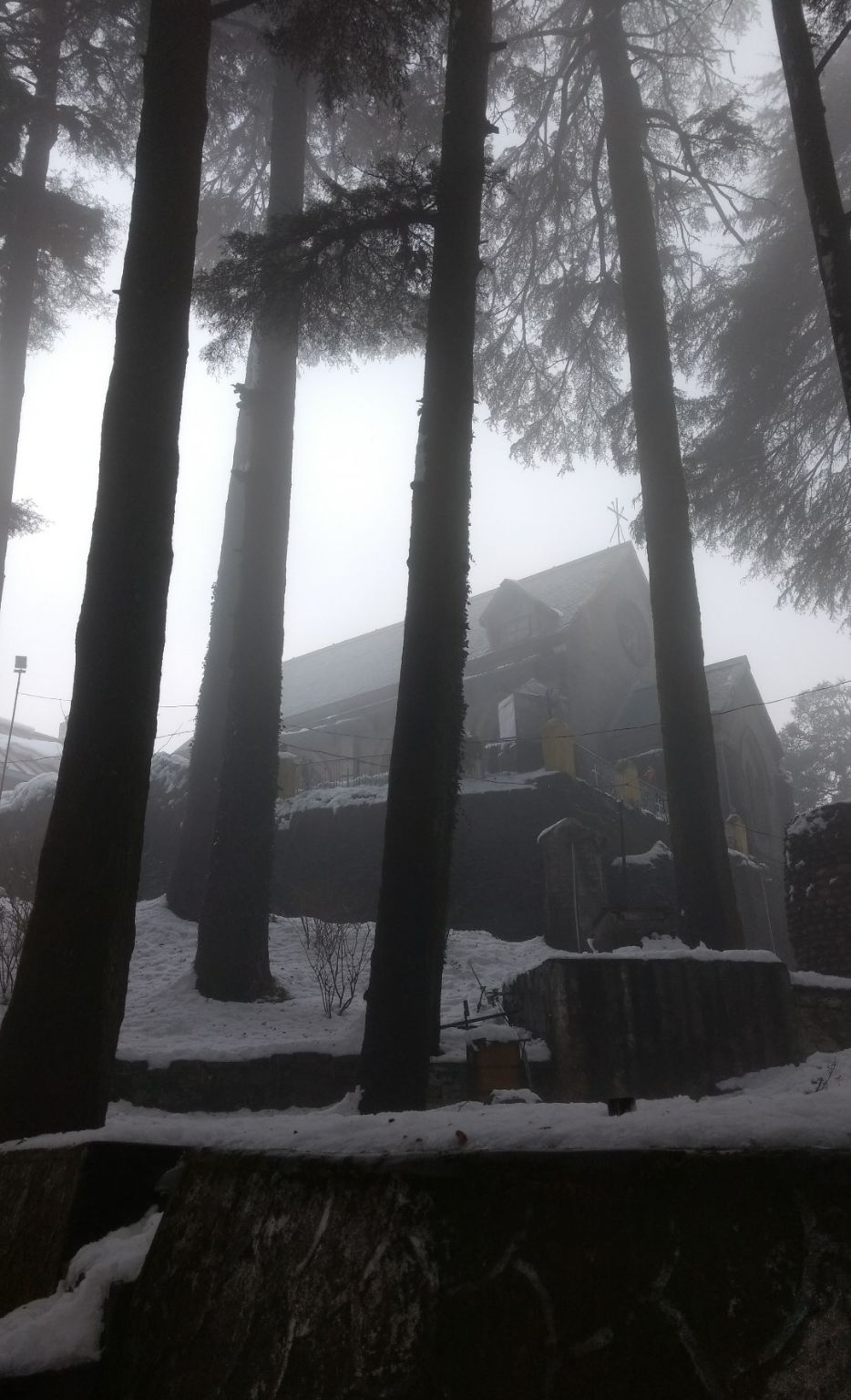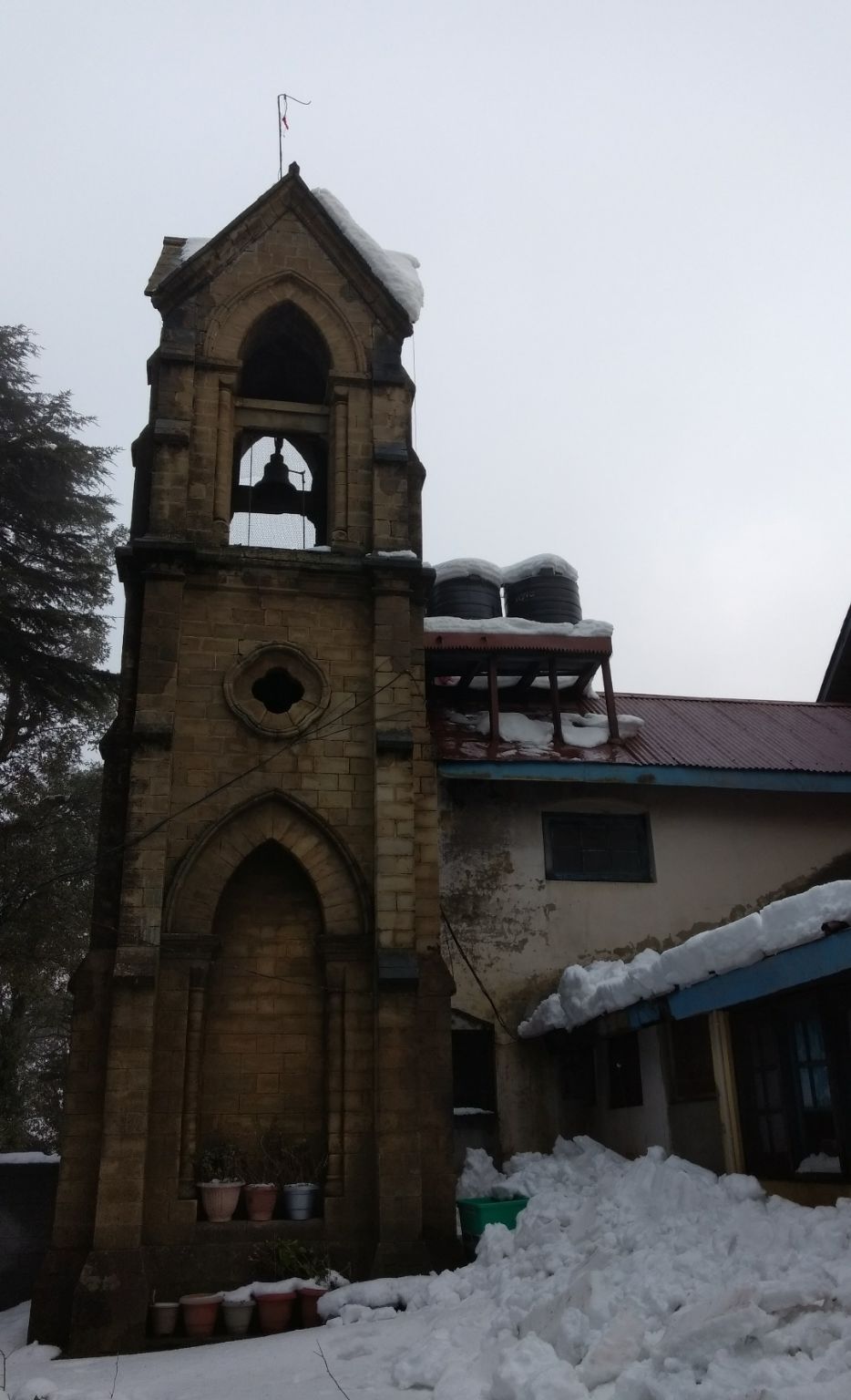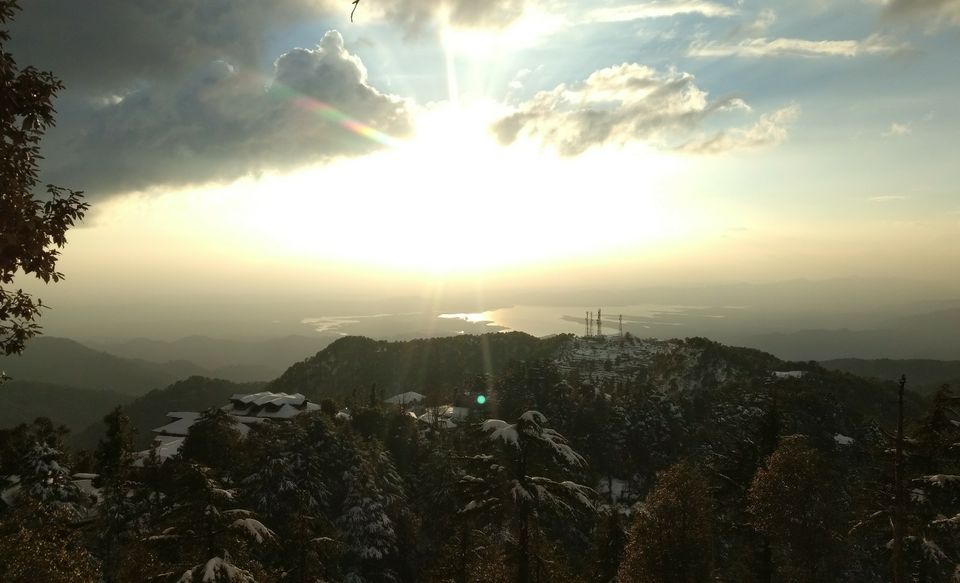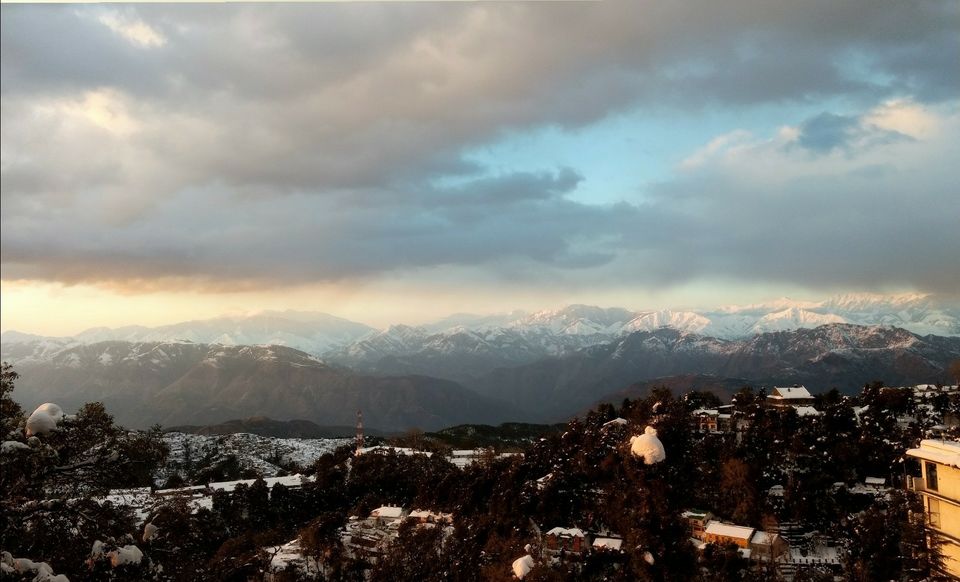 This was the day we were supposed to leave for Delhi. In the morning we got ready and went to Subhash Chowk for breakfast. There was a small truck which gave munchies like momos, maggi, coffee and tea. We had breakfast there.
Since it was 26th January, a flag hoisting event was supposed to happen there. Military personnels were present at the spot. The flag hoisting event was magical against the background of snow capped mountains.
After that we returned to our resort. We checked out from the resort and took our luggage and started walking towards Dalhousie bus stand again. Since it was the weekend and the snow cleared up so a lot of tourist from nearby cities started crowding the place. Luckily we got our chance to explore the place peacefully.
We called the same taxi guy who dropped us to Dalhousie bus stand. We had to walk till the cantonment where we were supposed to meet him.
When we reached the bus stop a wedding procession was passing by and it was beautiful.
We walked down till the cantonment and took the taxi. The roads were filled with cars of tourist so it took us around an hour or so to reach Banikhet bus stand since that was where we had to catch our bus from. We had lunch at the same dhaba. When we initially were in Banikhet we made friends with a couple of people from a local shop. So when we came back we went to their shop only as our bus was at 7.30 pm. We rested there for a while and kept our luggage at the shop and went for a walk in Banikhet.
In the evening we had a light snack and by then it was time for our bus. The bus arrived exactly at 7.30 pm. It got dark by then and we crossed the valley comparatively in lesser time. The bus stopped in Pathankot for everyone to have dinner, after about half an hour we left. The rest of the bus ride was just us pretty much sleeping throughout and taking out all our tiredness.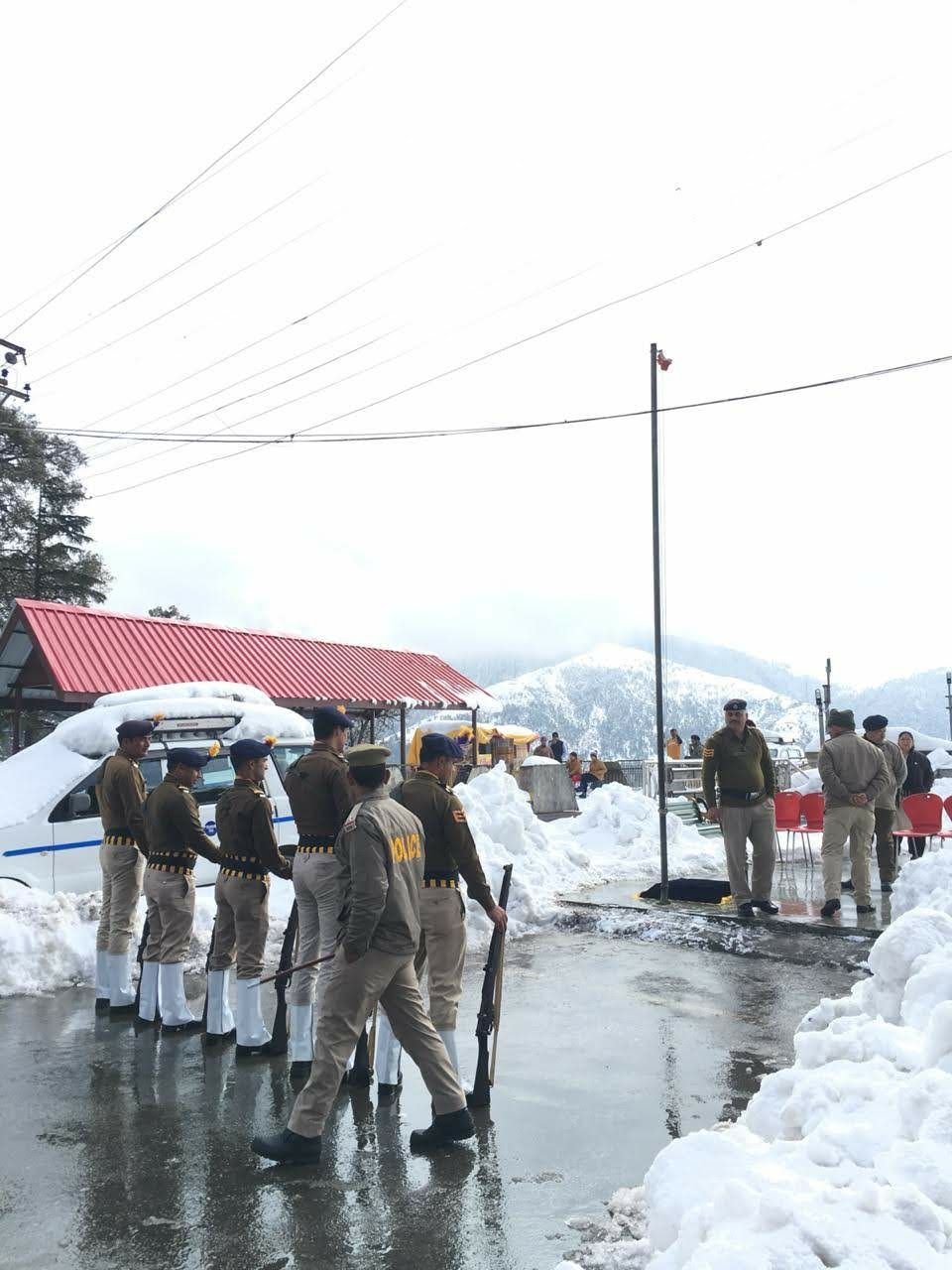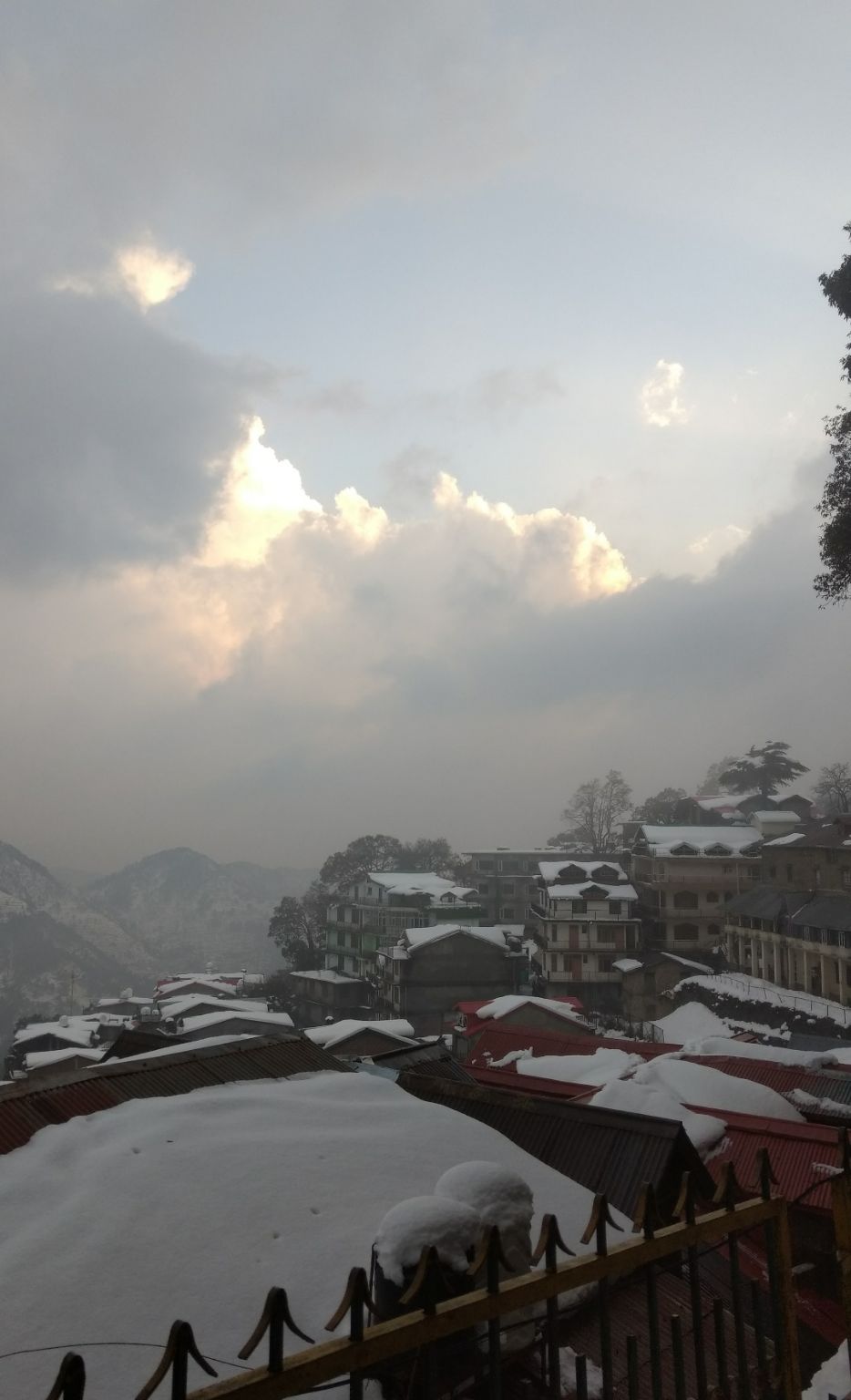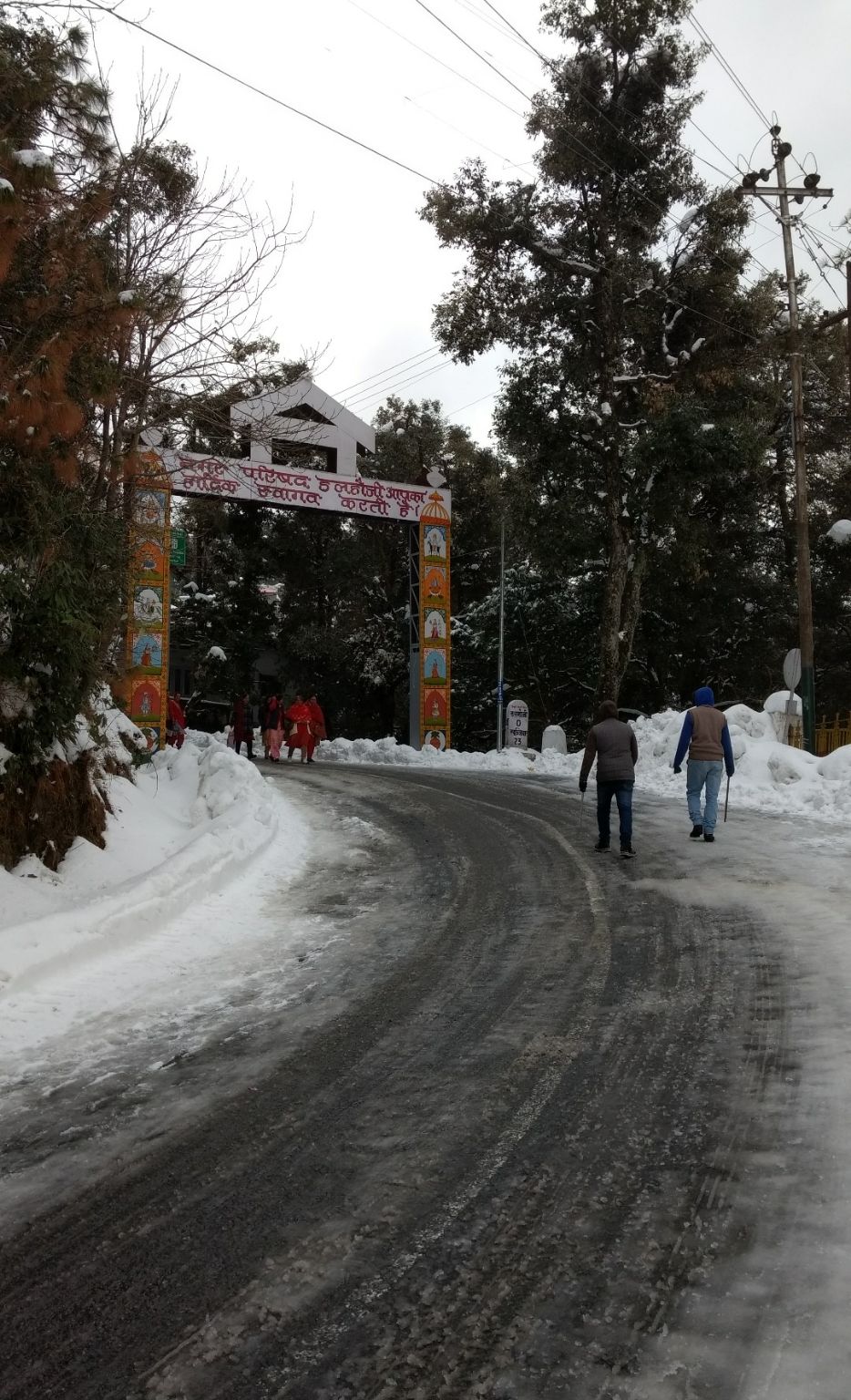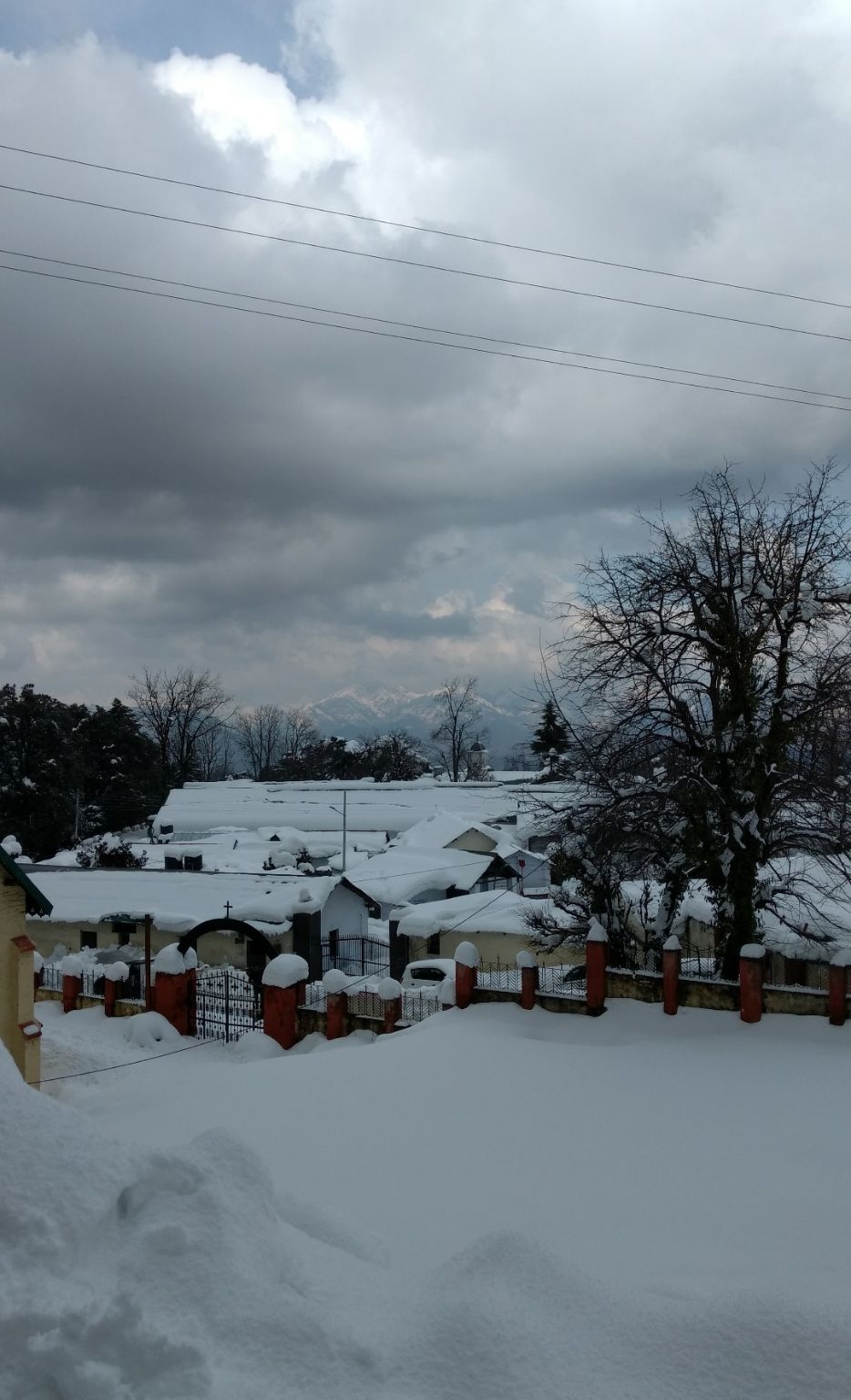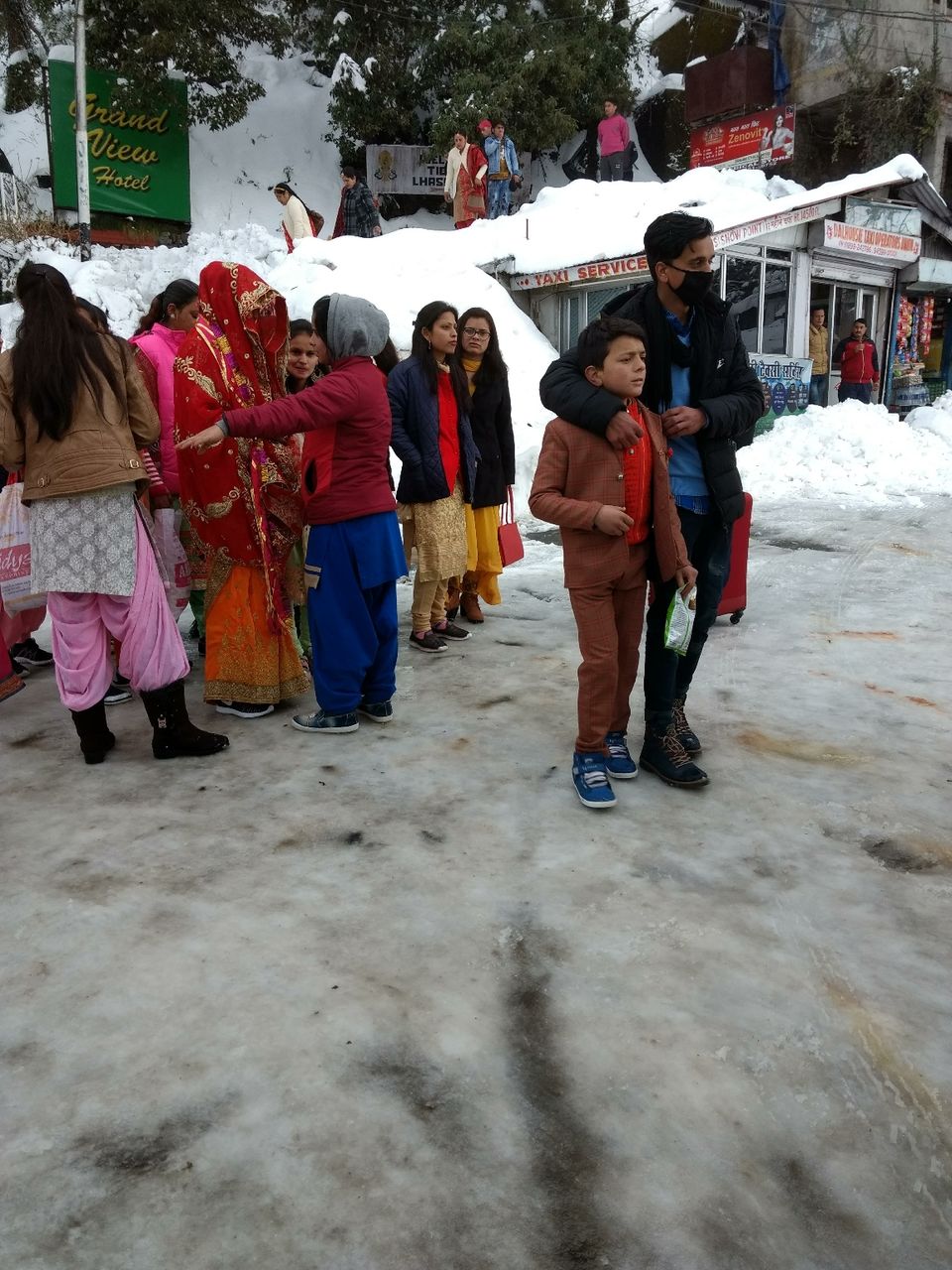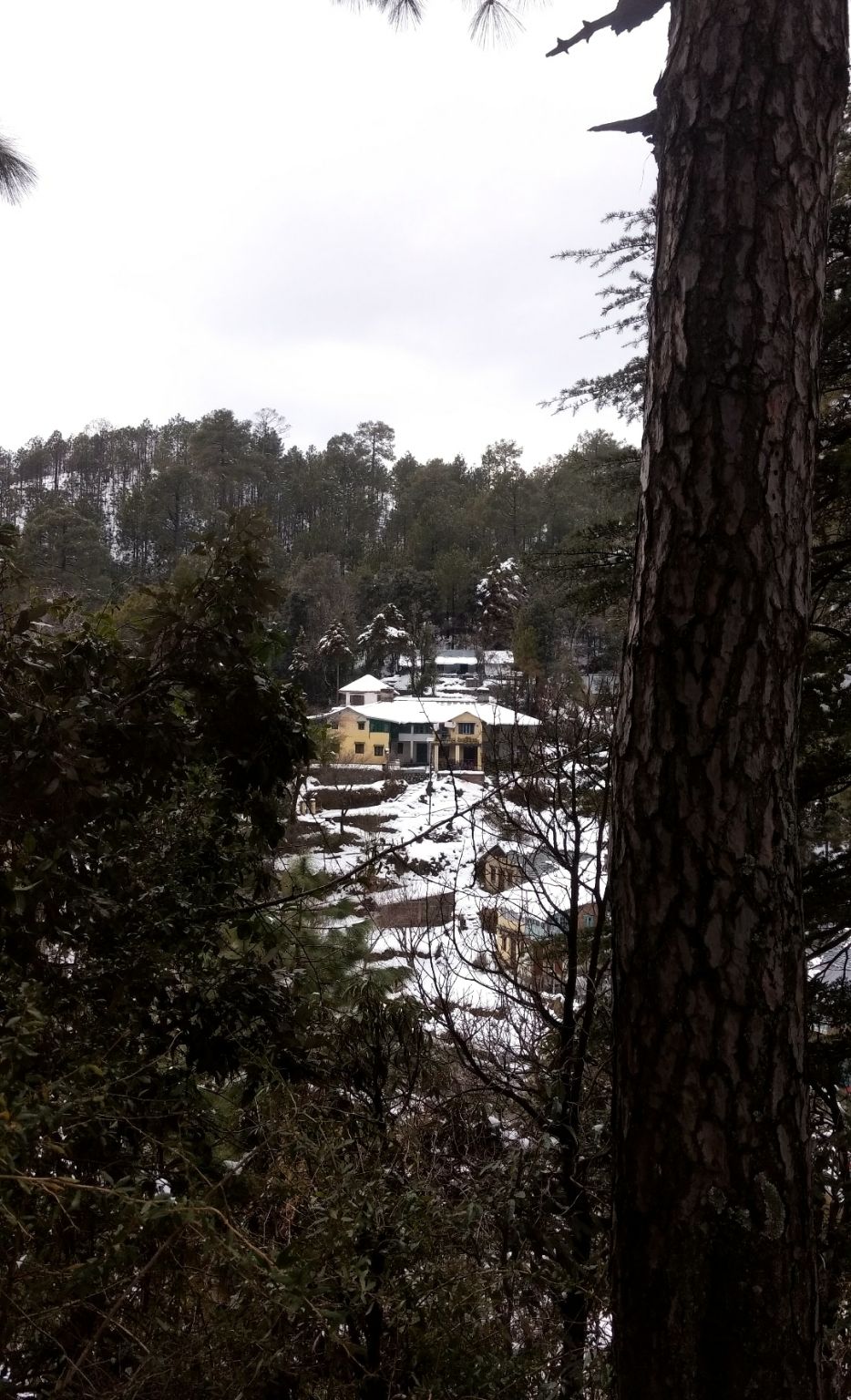 The whole trip was an adventure of a lifetime. People not believing that we were just 2 girls travelling without family or more friends. The people were amazing and very sweet and helpful. I would want to visit the place in a different season too so that I can enjoy the city more in a different way. The beautiful views, snow capped mountains and the whole experience.
The whole trip costed around ₹7000 per person, including everything.