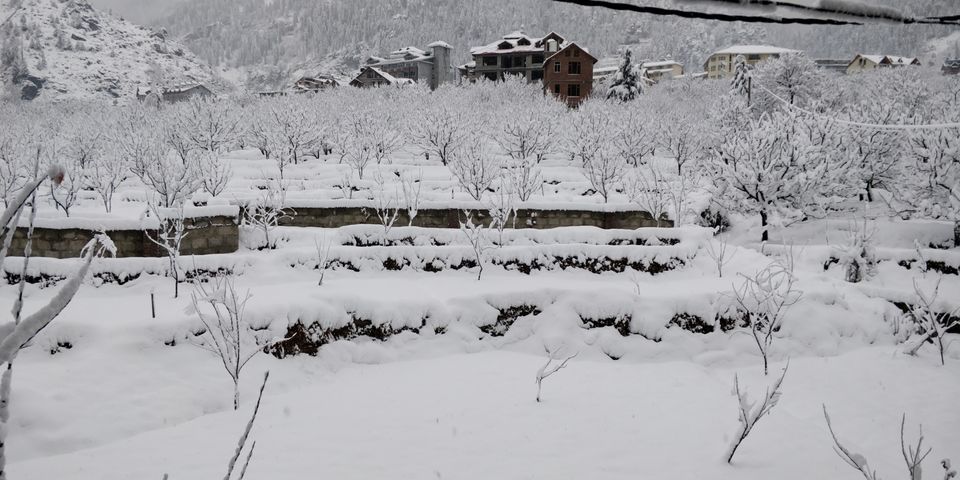 We got up in the morning after a freezing night and I decided to open the back door of my balcony what I saw was a view which my eyes could not believe.It was snowing and everything was covered in snow.So so beautiful.Since it was snowing heavily all roads were covered in snow and so was our Tempo Traveller.Our driver told us that its not possible to get out due to heavy snowfall.so we decided to stay back at the hotel and click pictures at the back of our hotel which had a beautiful view.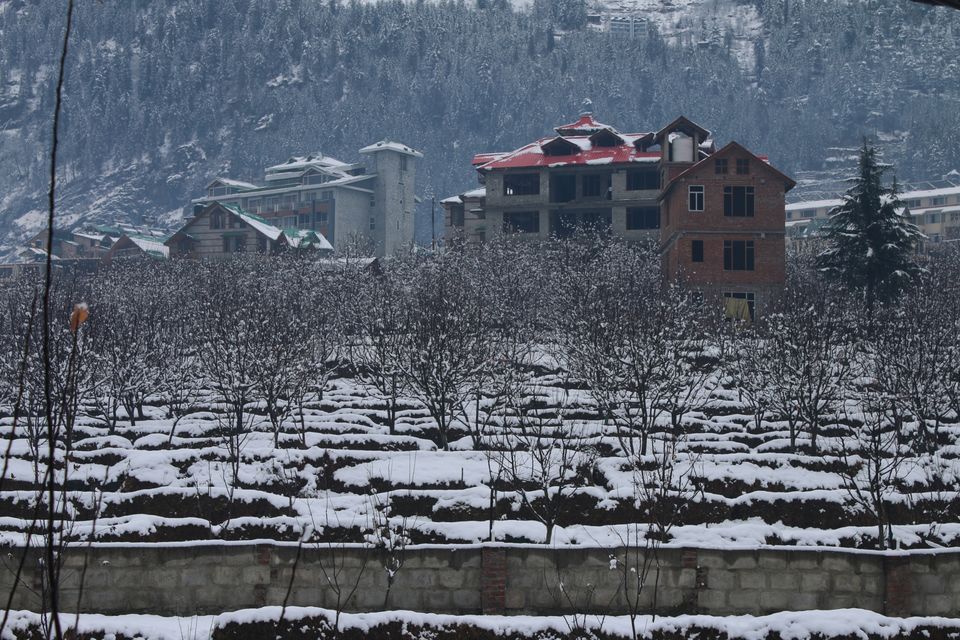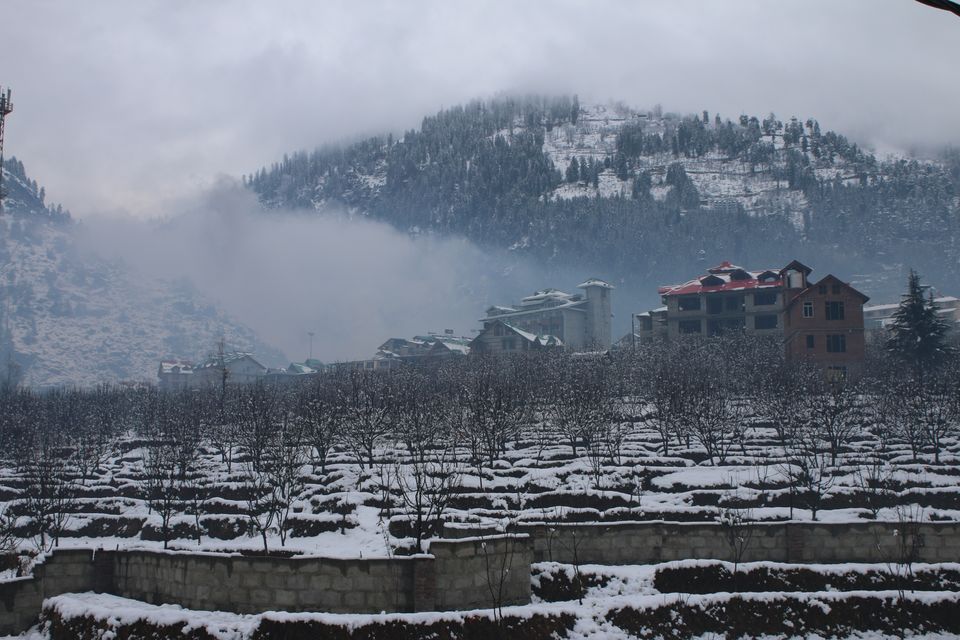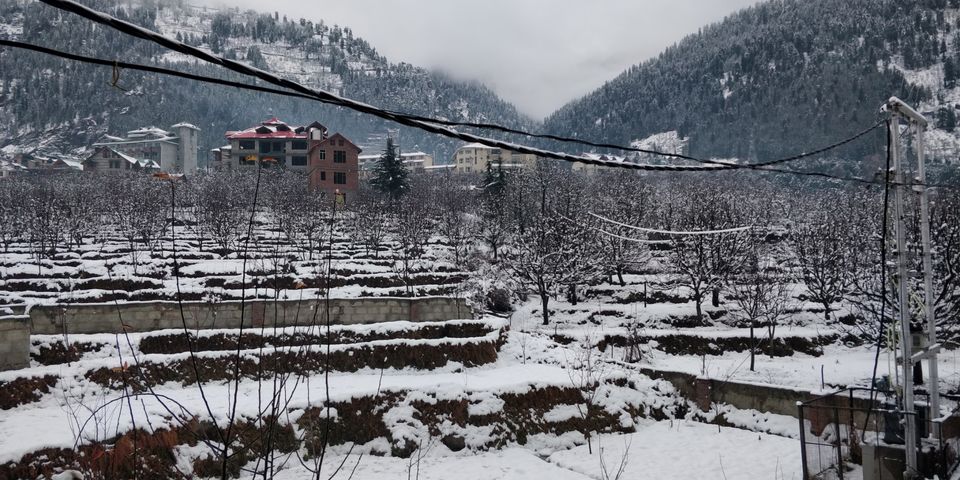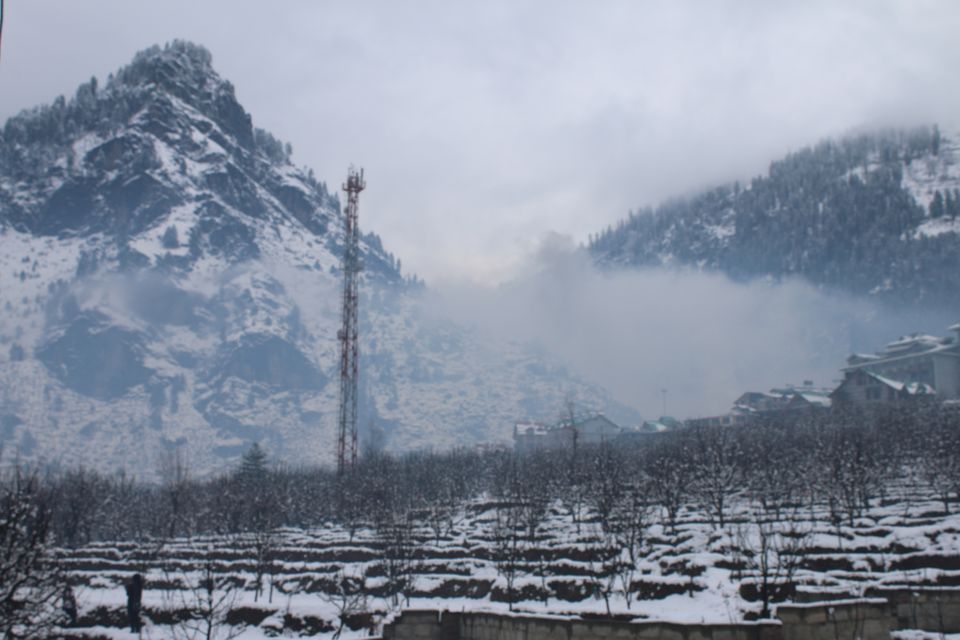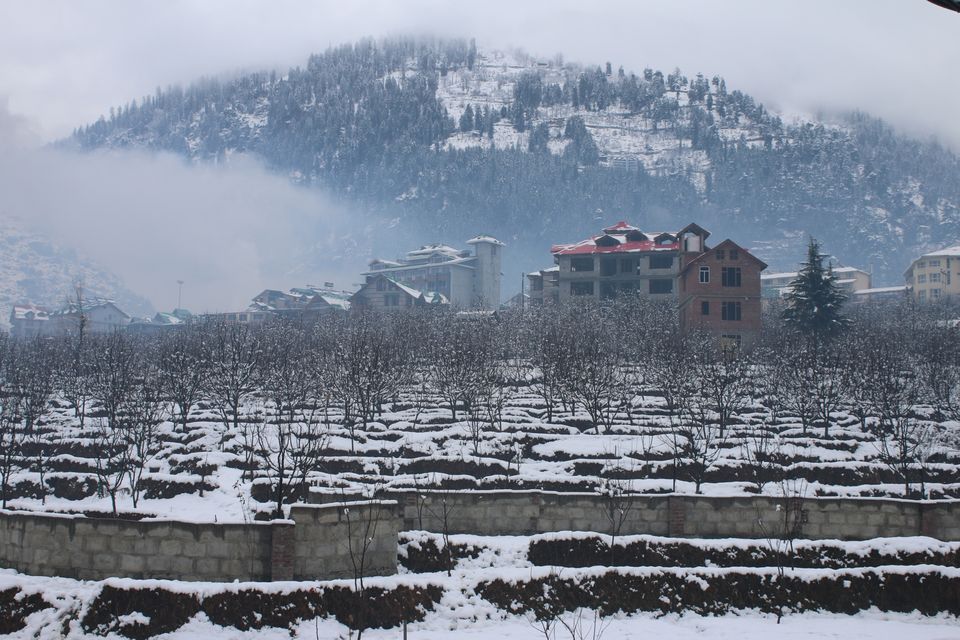 After spending a day at the hotel the third day we decided to move out.since we could not go by the car we decided to walk around the hotel.And that was the best decision.The views were so mesmerising that I wil never forget it.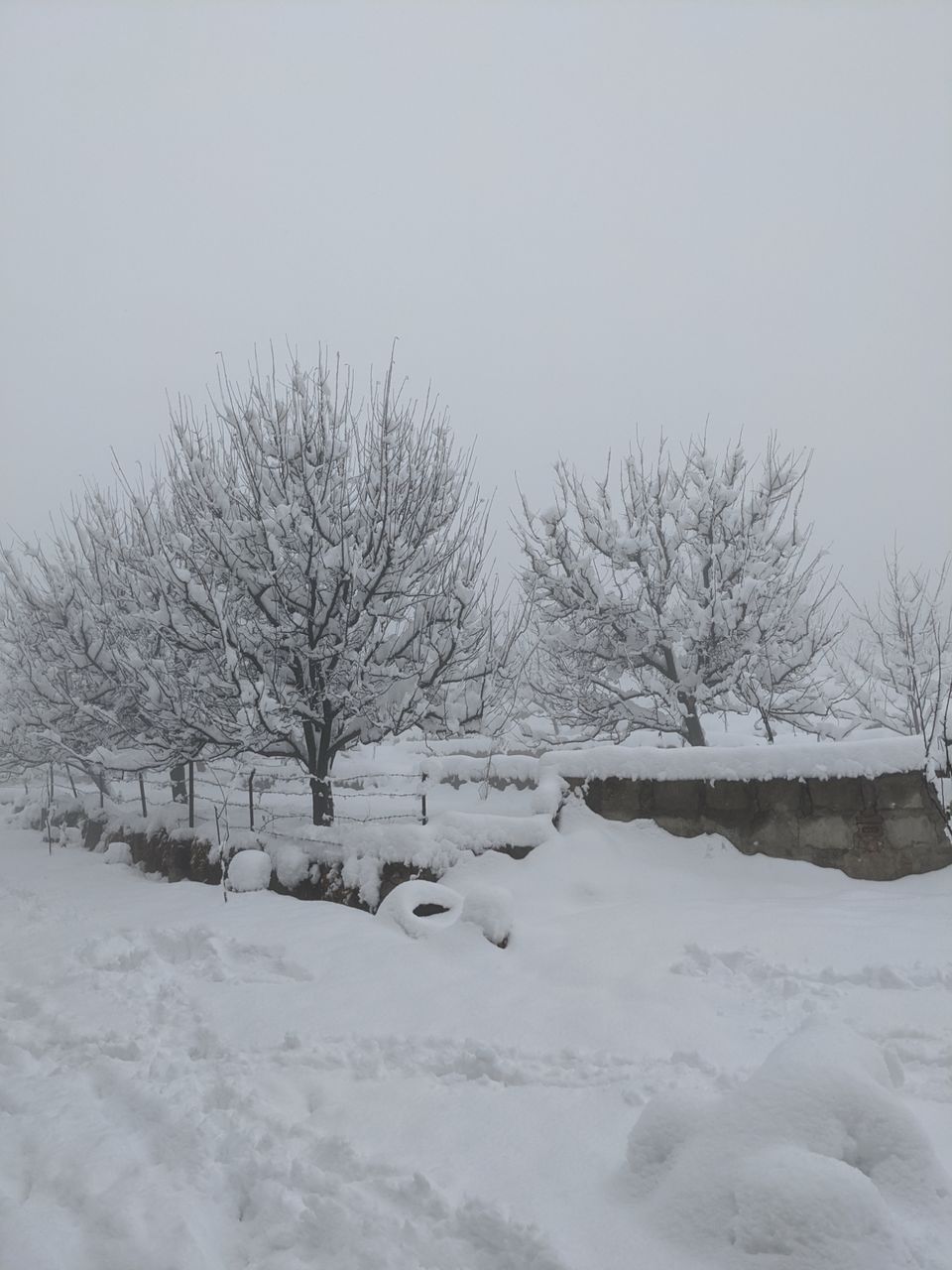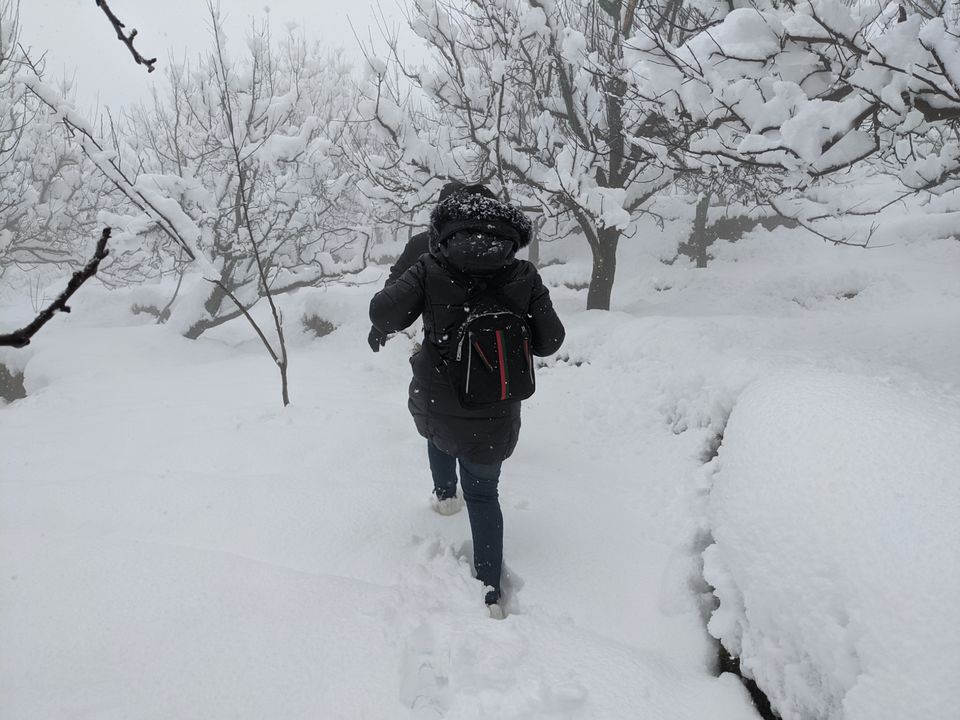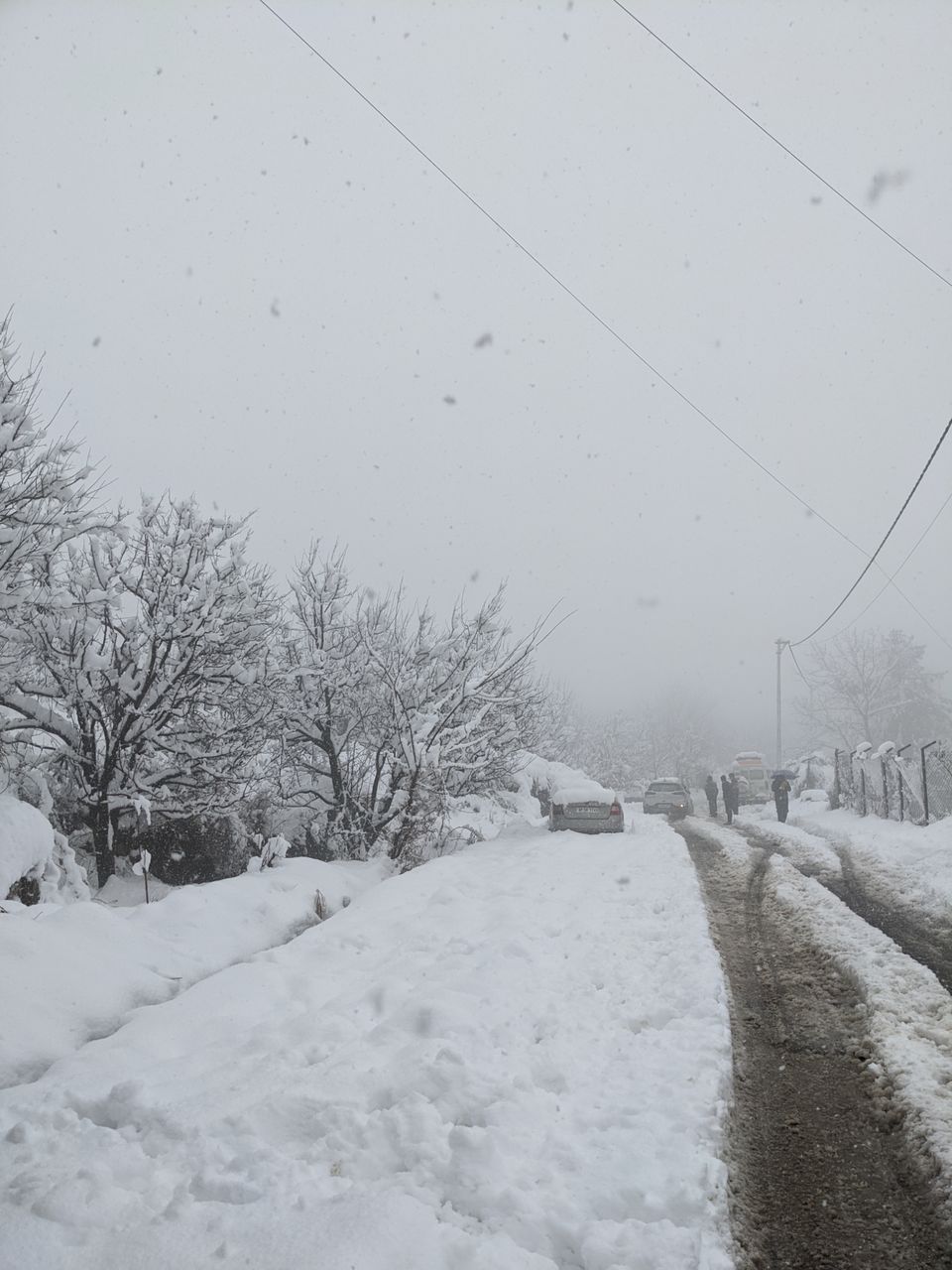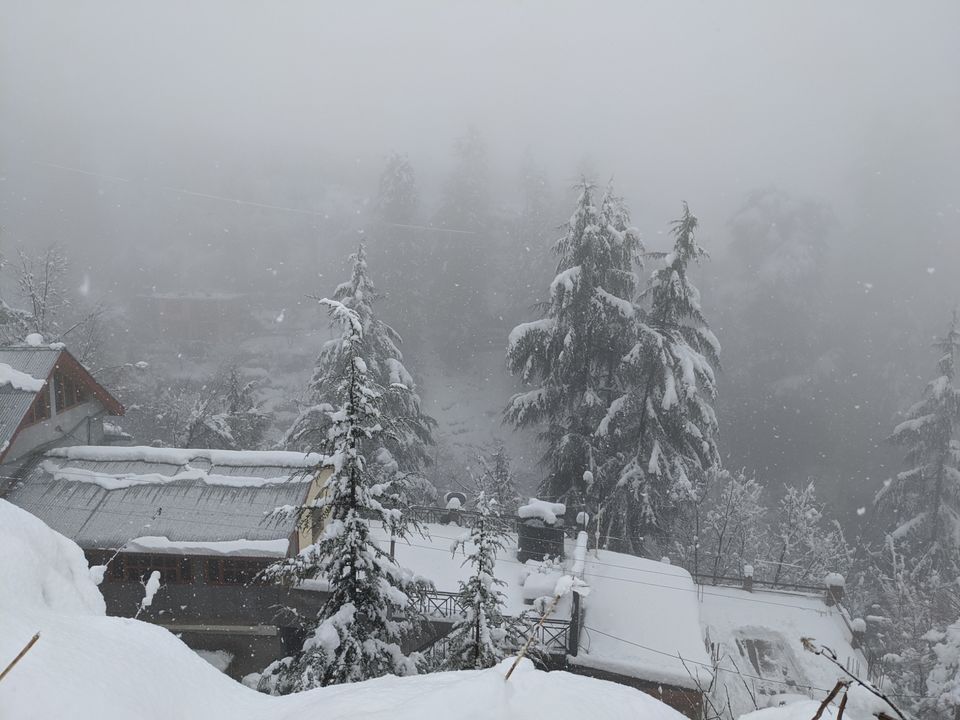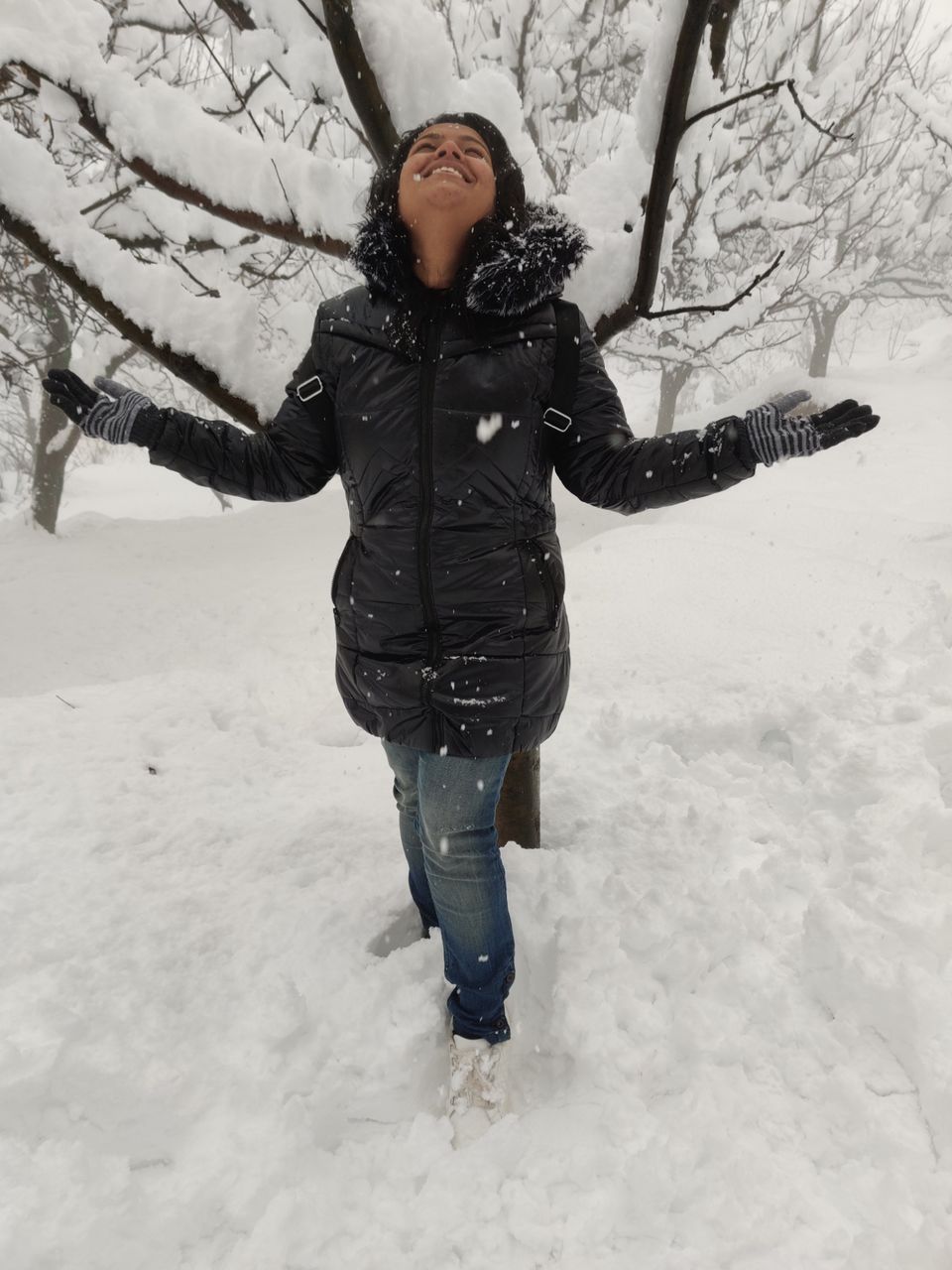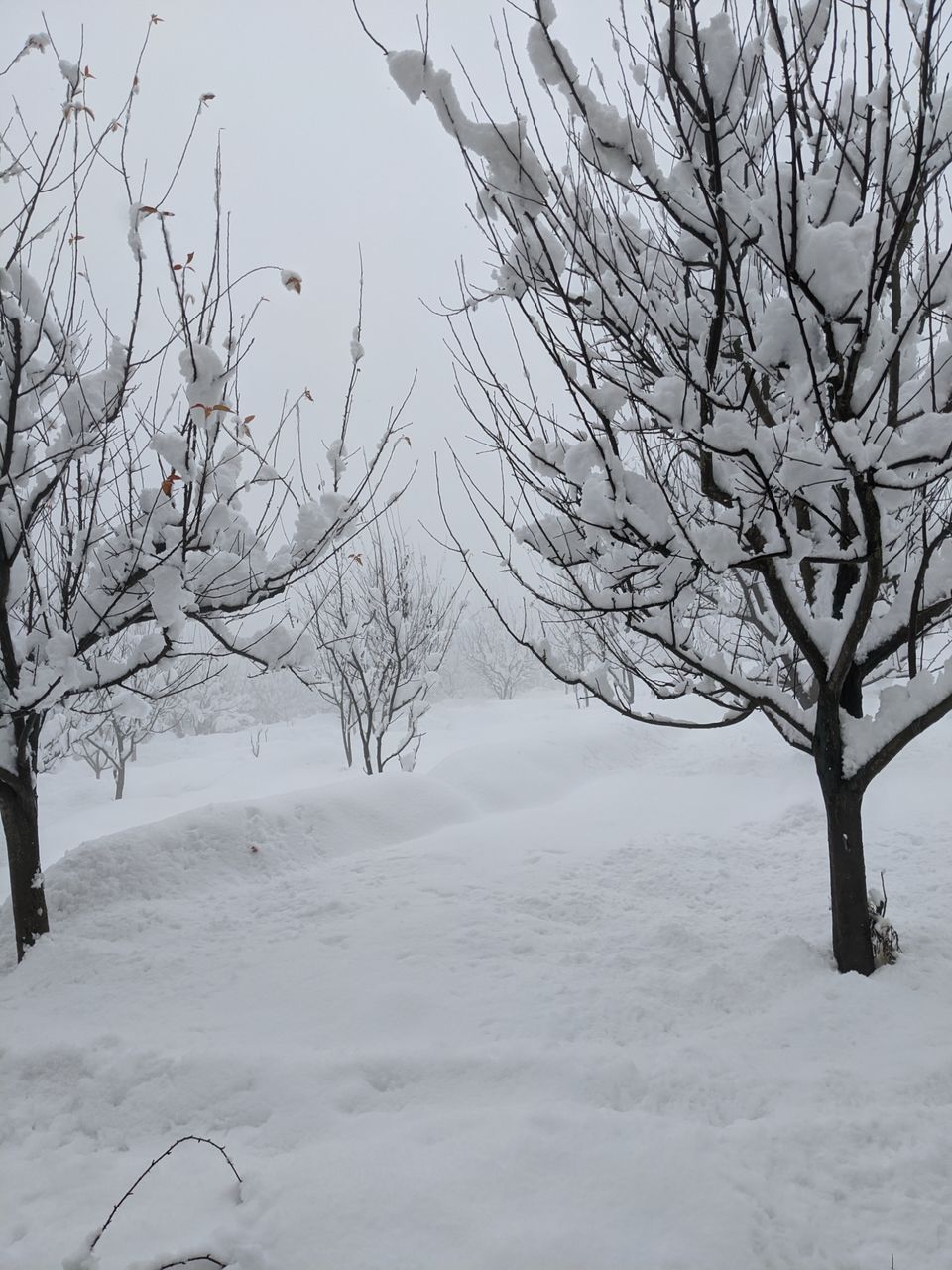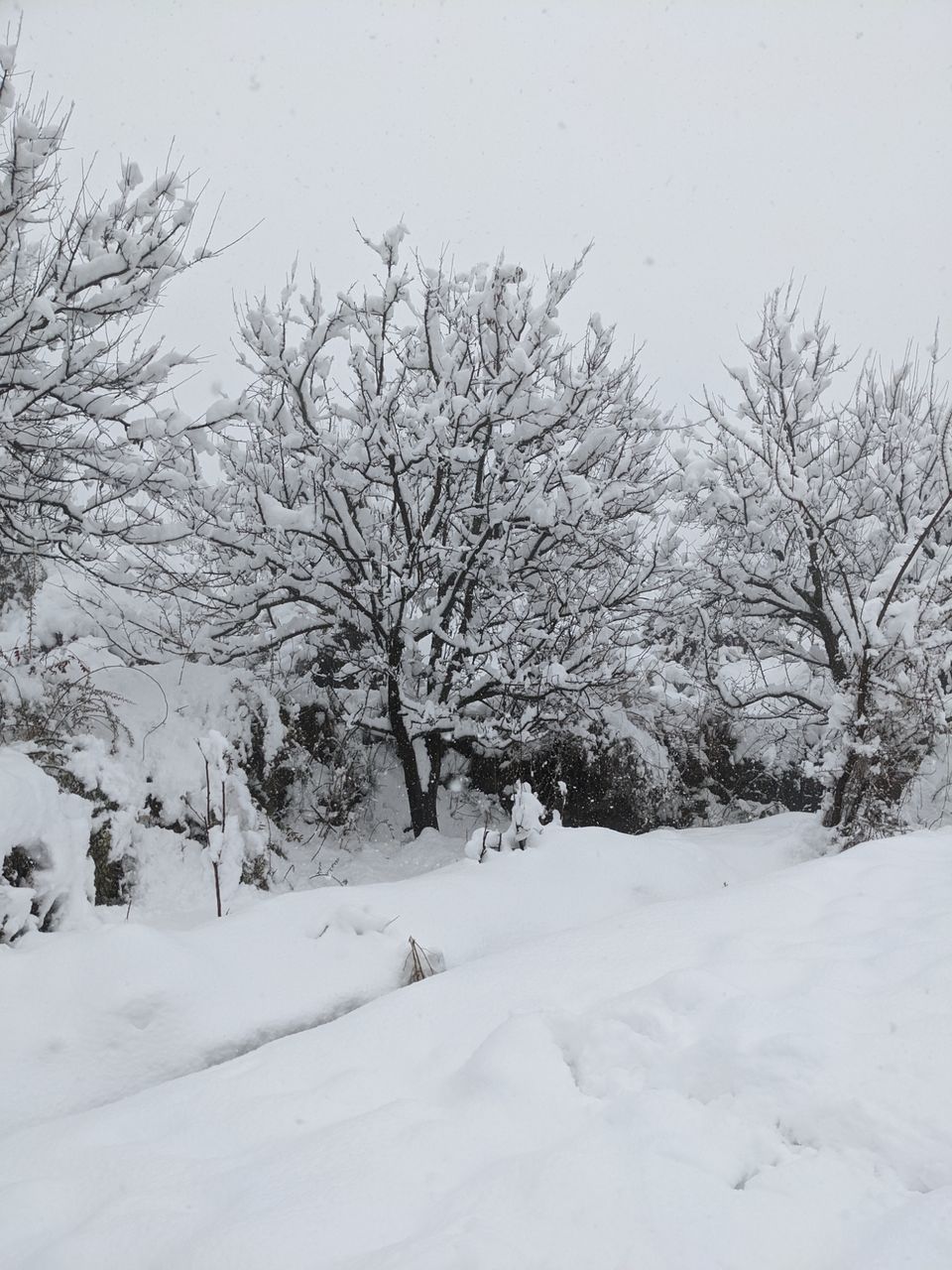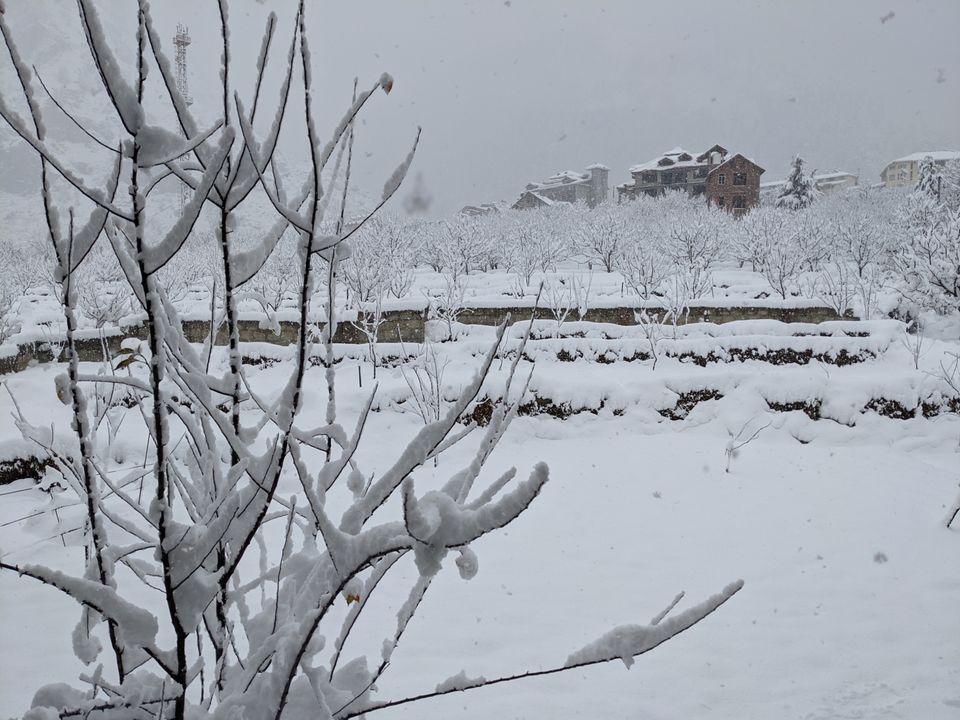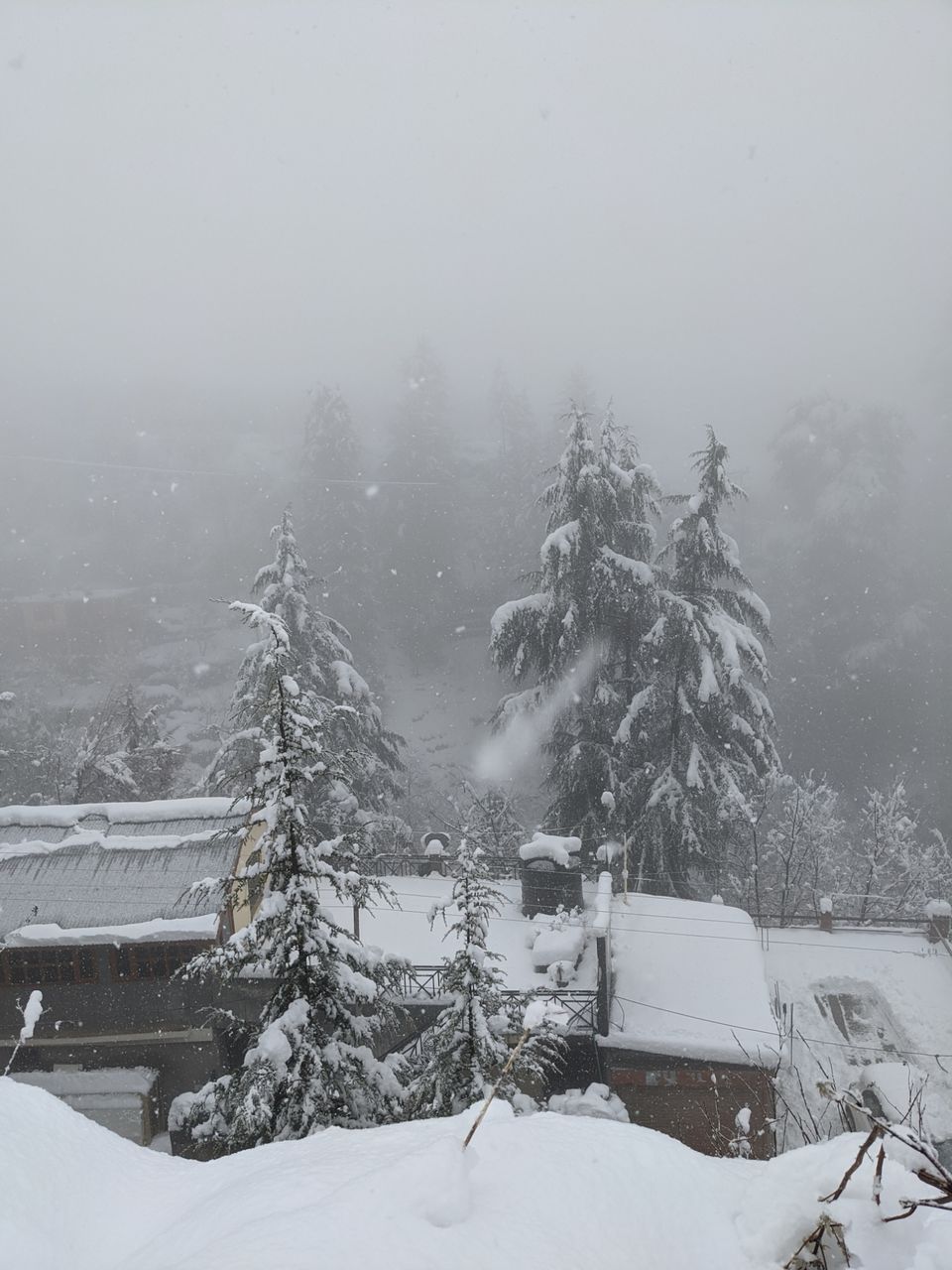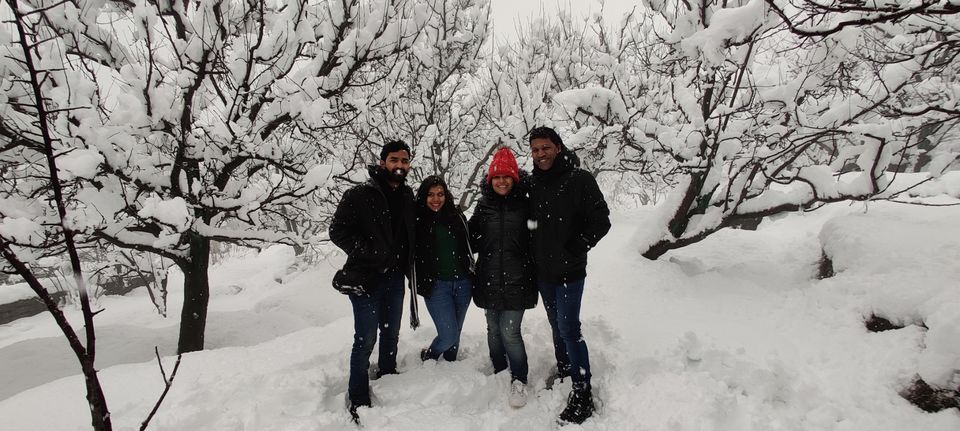 #BEAUTFULHIMACHAL#WHITEWINTER#
#SNOWYMANALI#BEAUTIFULKASOL#
MANALI/KASOL WINTER TRIP- HIMACHAL PRADESH
HOW TO REACH
NEAREST AIRPORT- KULLU/CHANDIGARH/MANALI
NEAREST RAILWAY STATION- CHANDIGARH/MANALI
BY ROAD:
Our trip started from Chandigarh and we were heading towards Manali.After Landing in Chandigarh from Goa(Hometown)we moved towards Manali.Our driver had already arrived as we had booked him in advance.we were 3 couples 6 in total so we booked a Tempo Traveller.We left from the airport at 11 a.m and reached Manali at 1:30 a.m early morning.
Since our car broke down on the way we got delayed by an hour and a half.Already tired when we reached we noticed cars and road started getting covered in snow.All the tiredness just went away as we saw the snow falling down.But what was looking a beautiful scene was actually going to create more problem for us as our Tempo Traveller that we booked started skidding due to the snowfall and the roads had got slippery. Somehow we reached mall road in Manali where we had booked our hotel,what we noticed was the road to our hotel was too steep and to reach there would be like taking a big risk of life as our car would skid down the slope which had large amount of snow. we decided to call the hotel and ask for help but the owner was so rude that he asked us to manage on our own and walk with our luggage towards the hotel.The temperatures were dipping and it was already -3° C when we reached there.we couldn't bear the cold .Since we had booked the hotel online through a travel site so we decided to cancel the hotel stay and not to risk our lives.. We had booked for 3 Nights so we had to pay for 1 night stay and they refunded us back our 2 Nights stay price.
Later our driver advised us to stay at Prini which is little lower than mall road and through his contact we got a cottage to stay.Since it was too late to find a hotel we decided to stay there.It was a 2 star hotel which I must say was good enough for a stay and they provided us with a small heater too.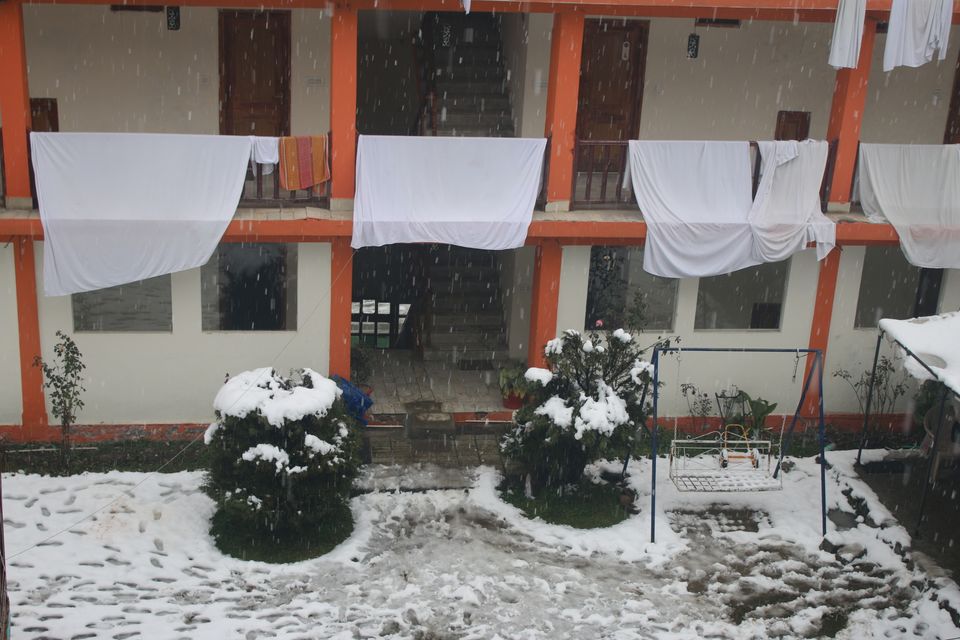 After having Lunch we decided to go to mall road to some shopping so we hired a 4×4 since only those cars were running.we purchased some jackets n snow boots and had our evening snacks at a restaurant at mall road which I must say was very tasty.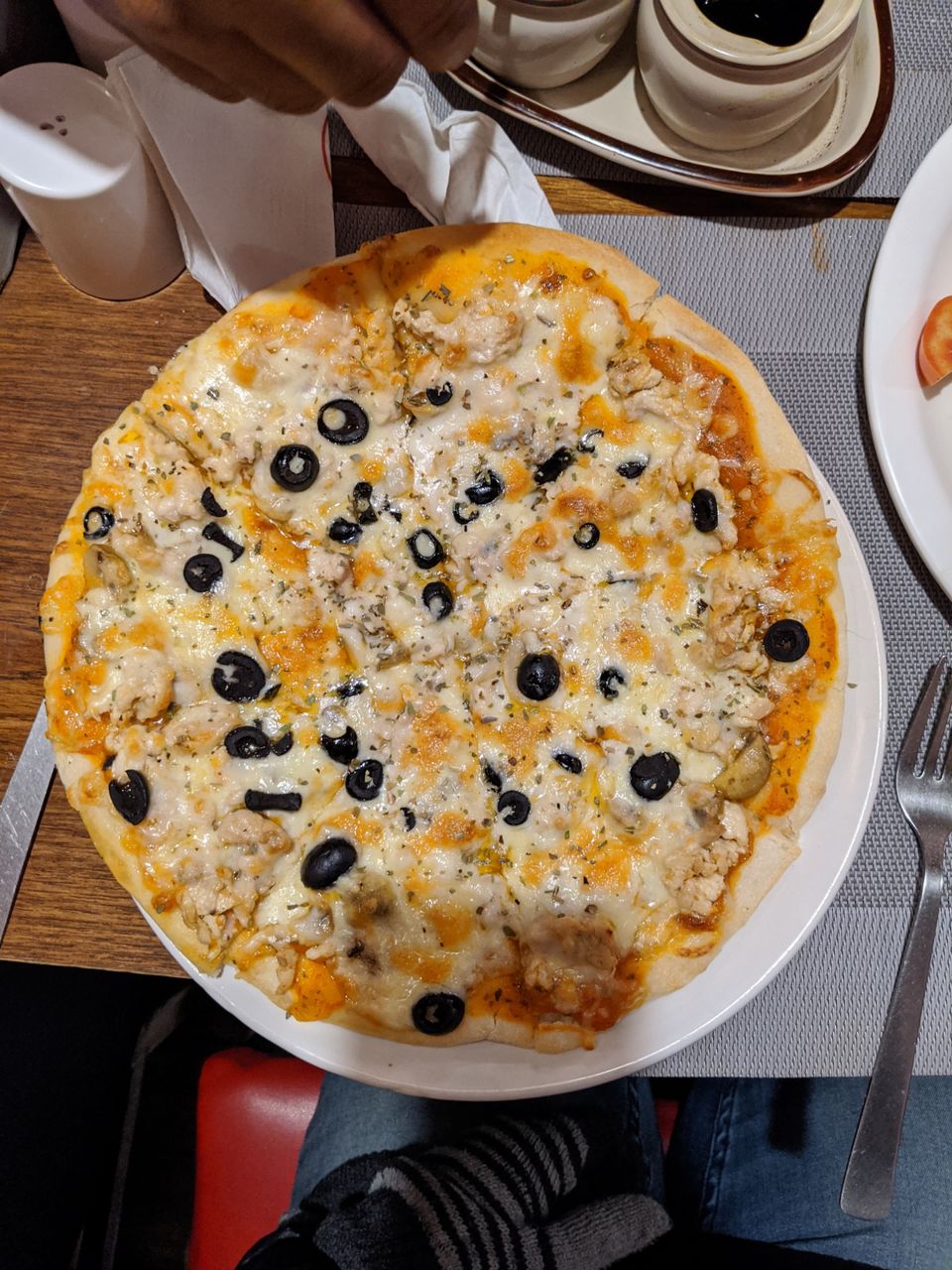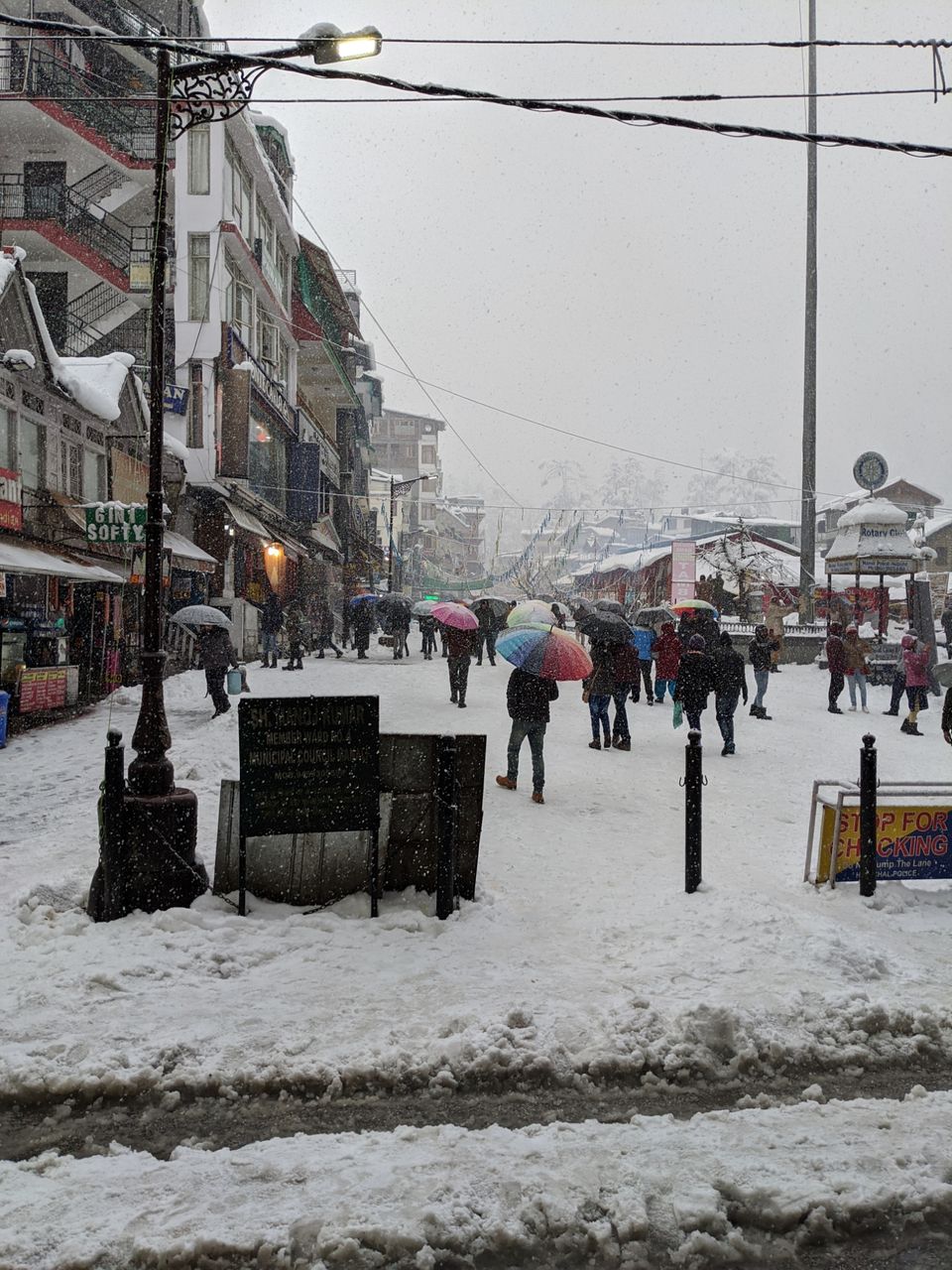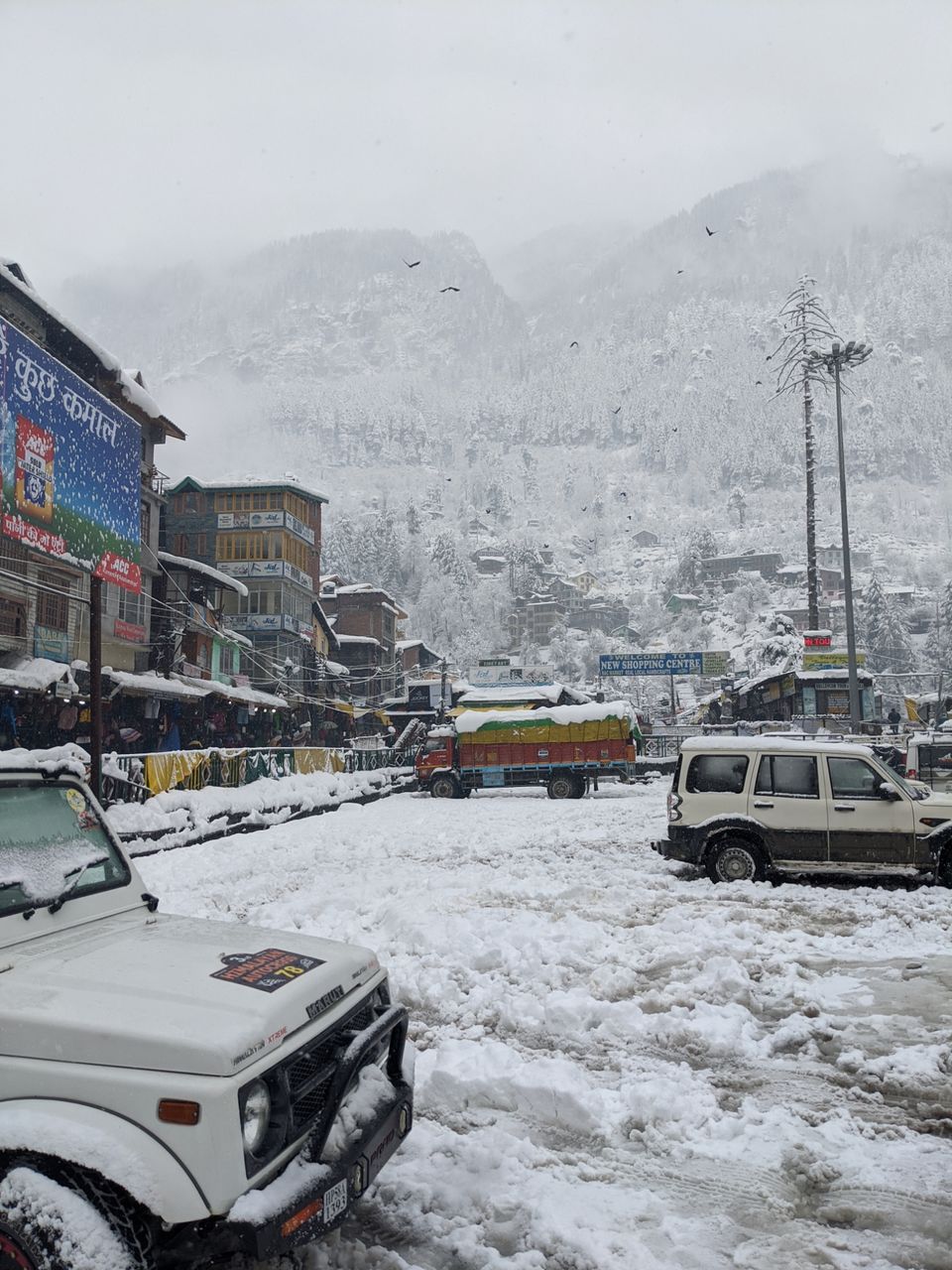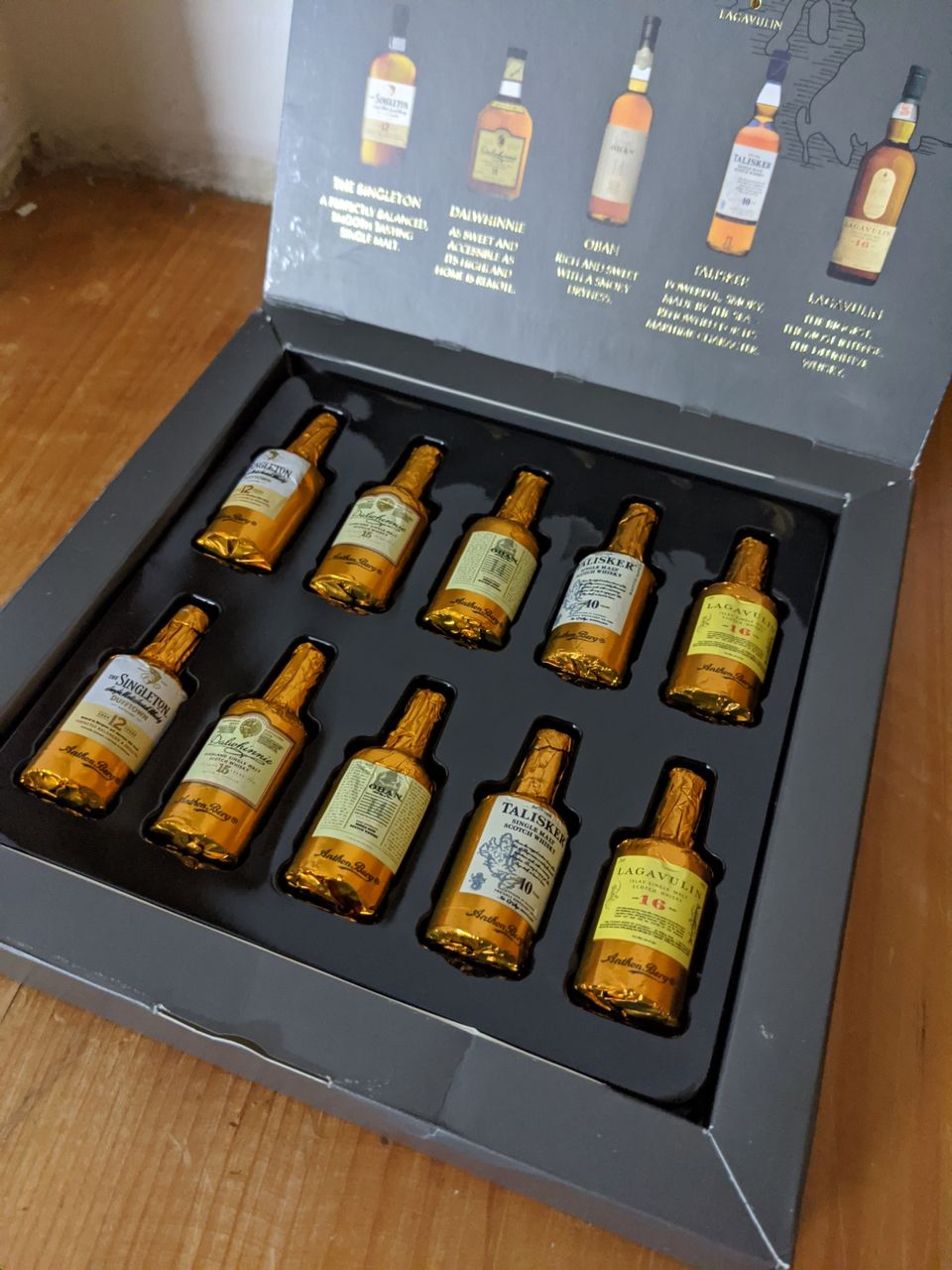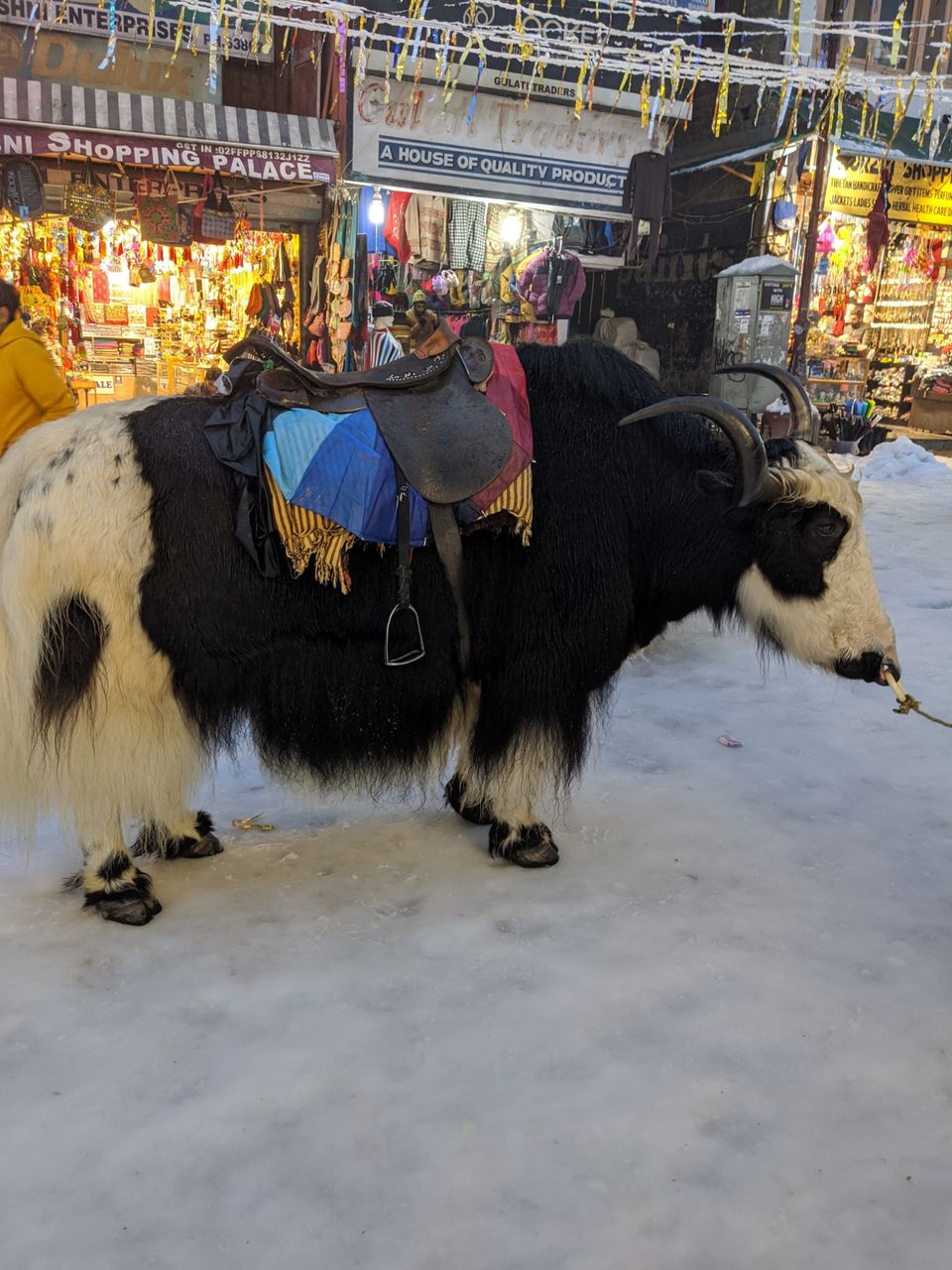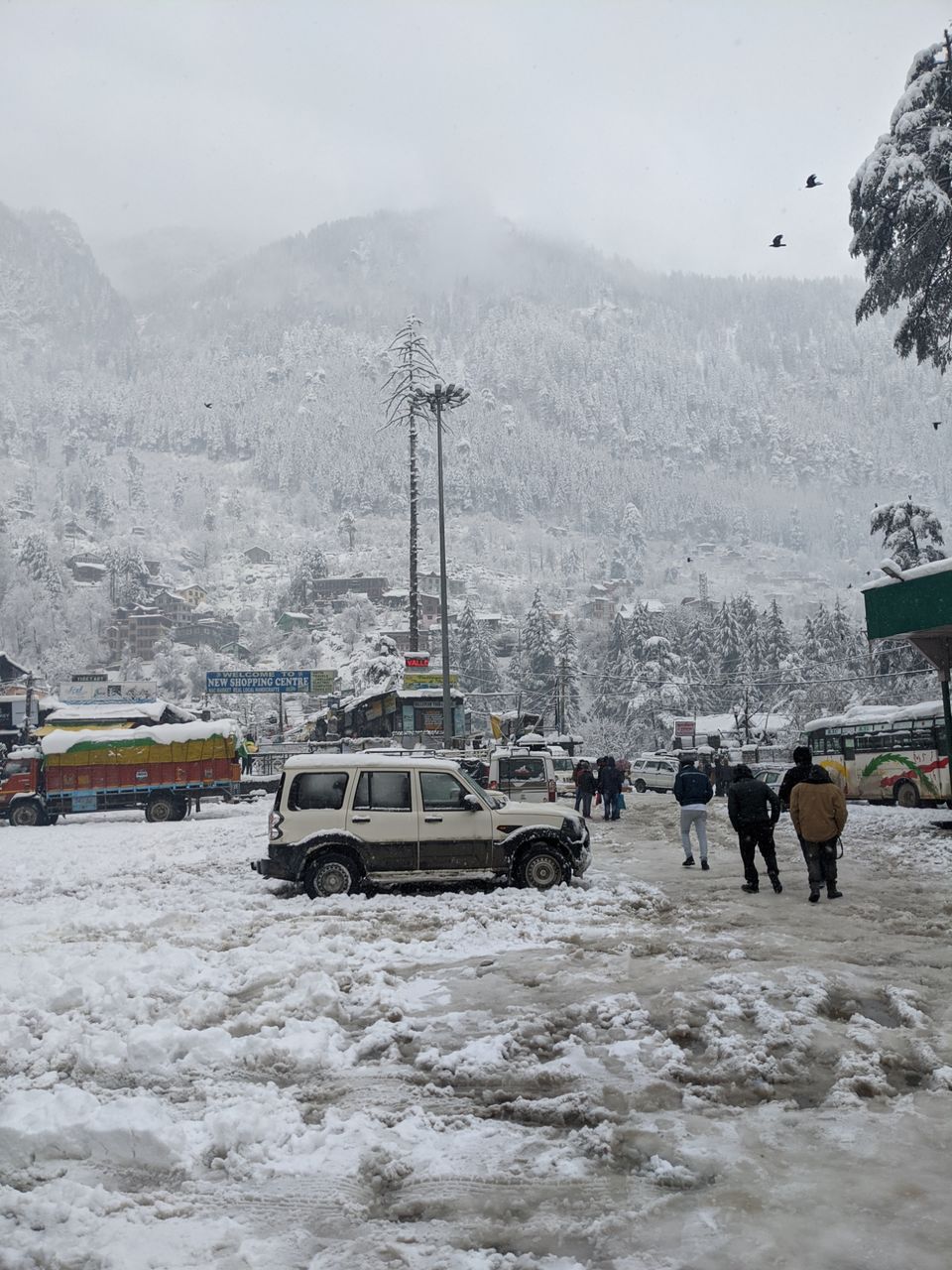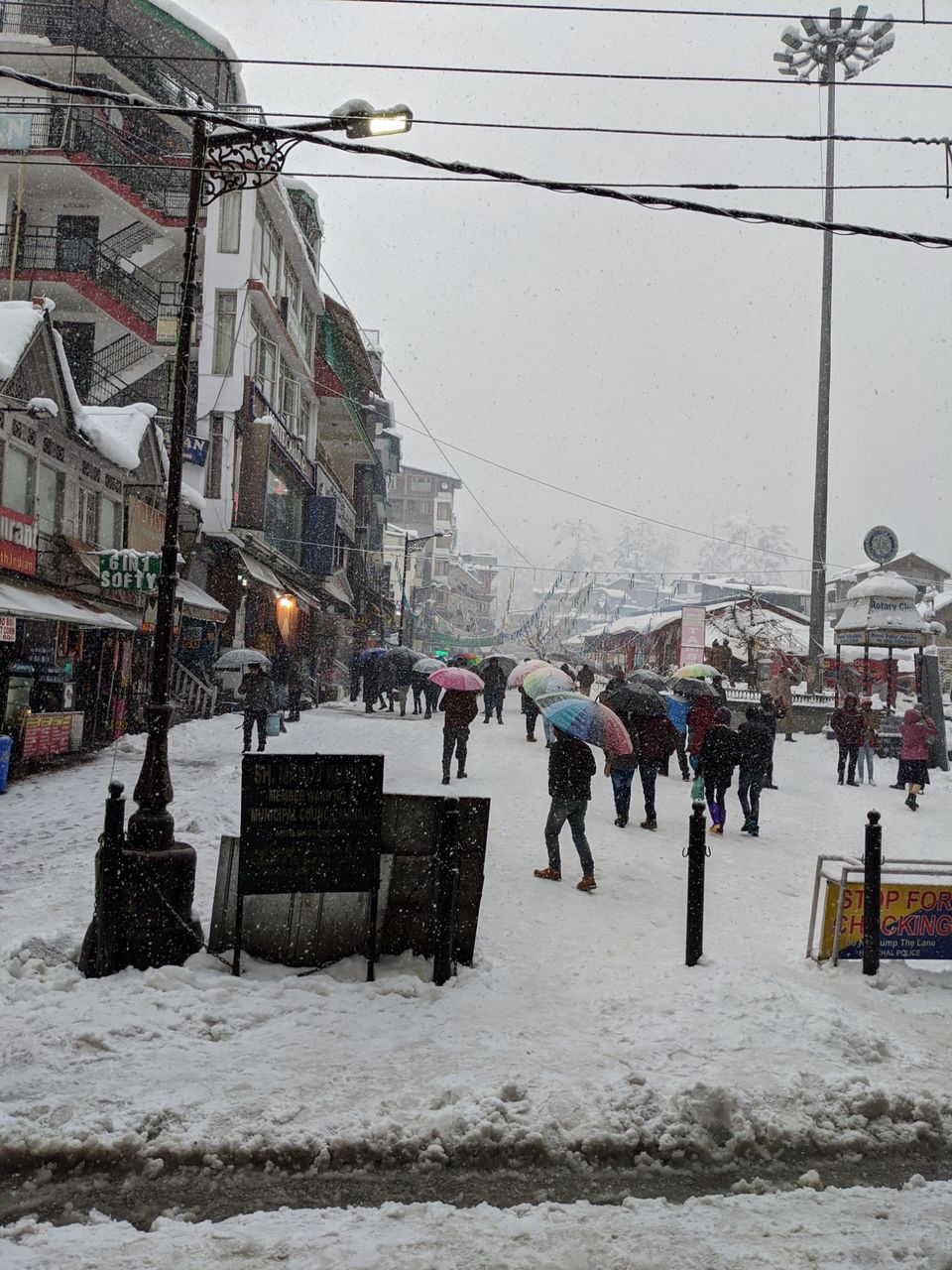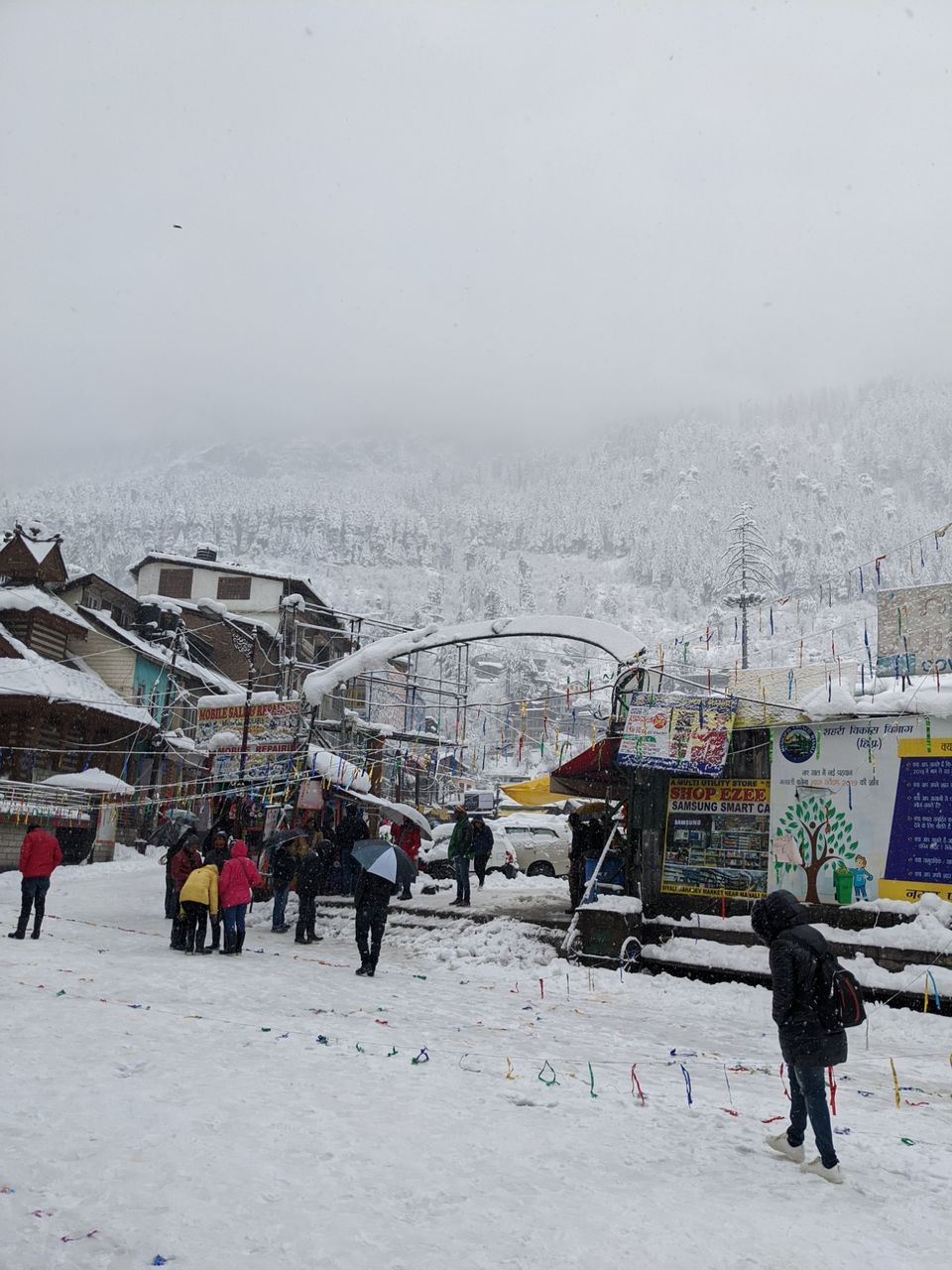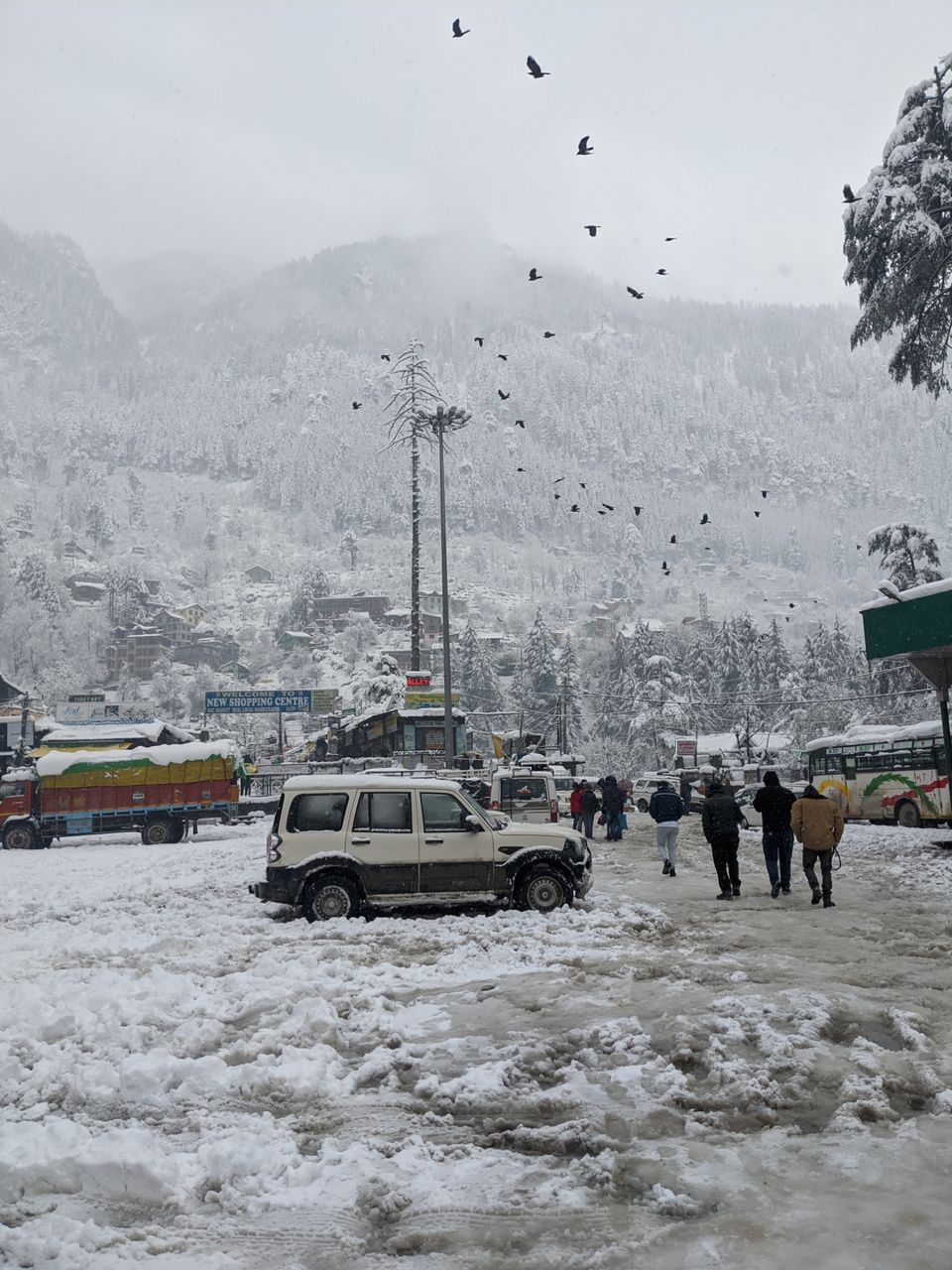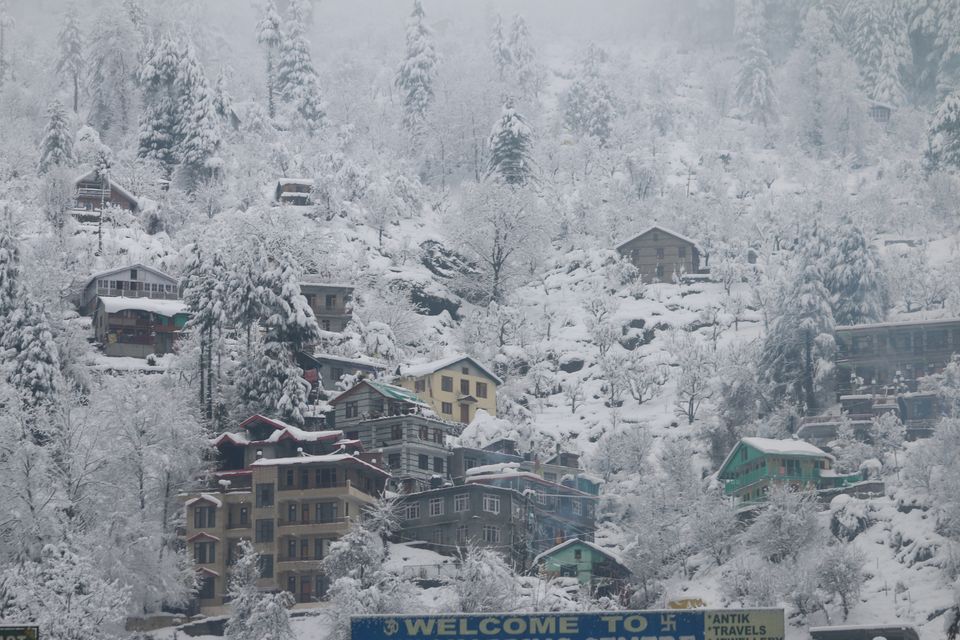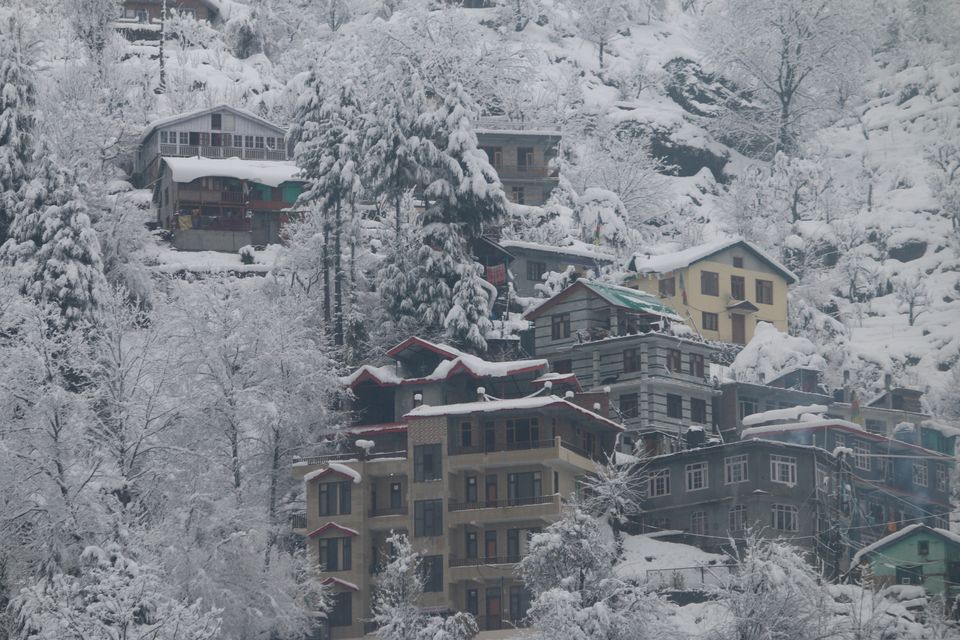 Finally after more that 48 hrs we finally saw the sun.But it was time to say Goodbye to manali with a heavy heart as we did not want to leave that beautiful place.We had to head to kasol after breakfast but our car door had got jammed due to heavy snowfall.so we decided to take around the hotel.Since it was a sunny day we got a chance to move around and get some good pictures.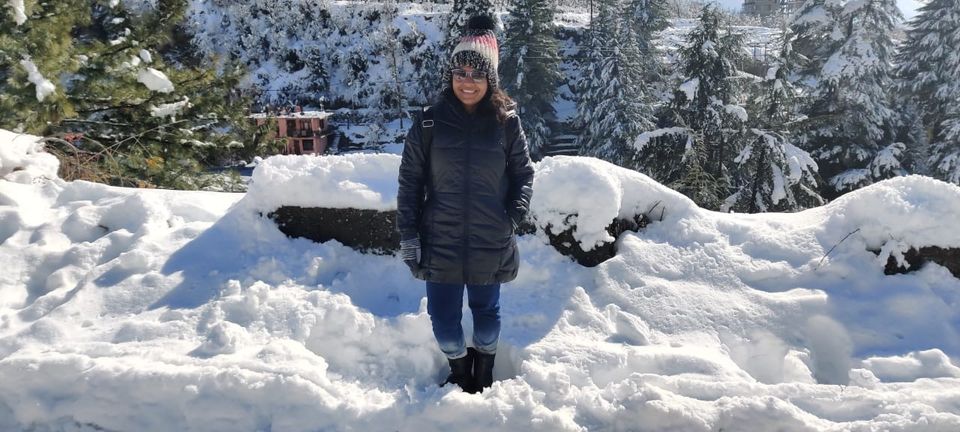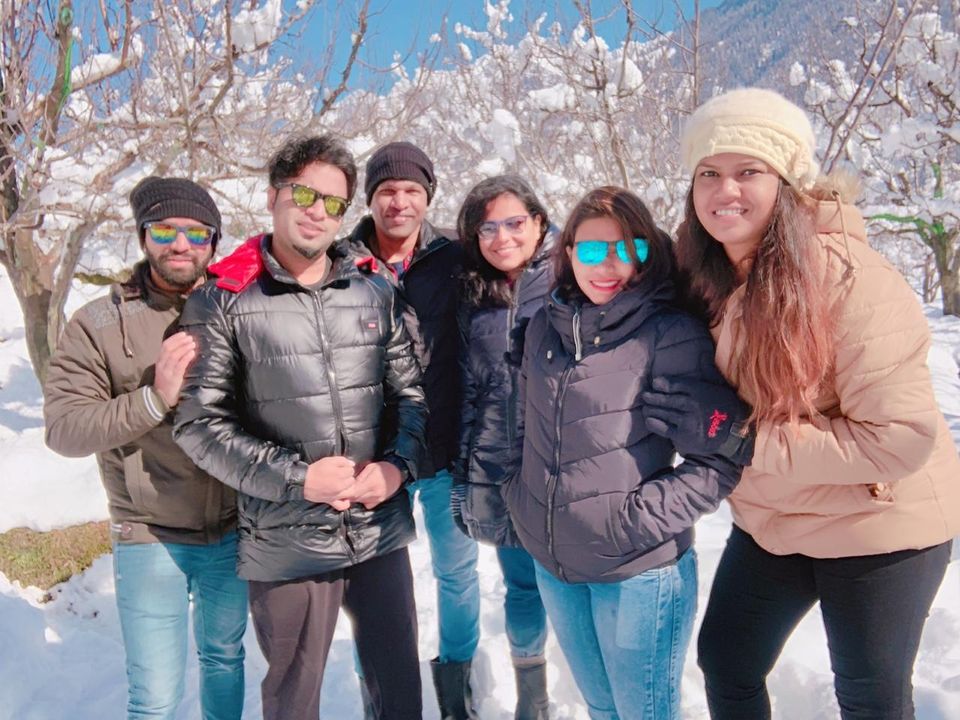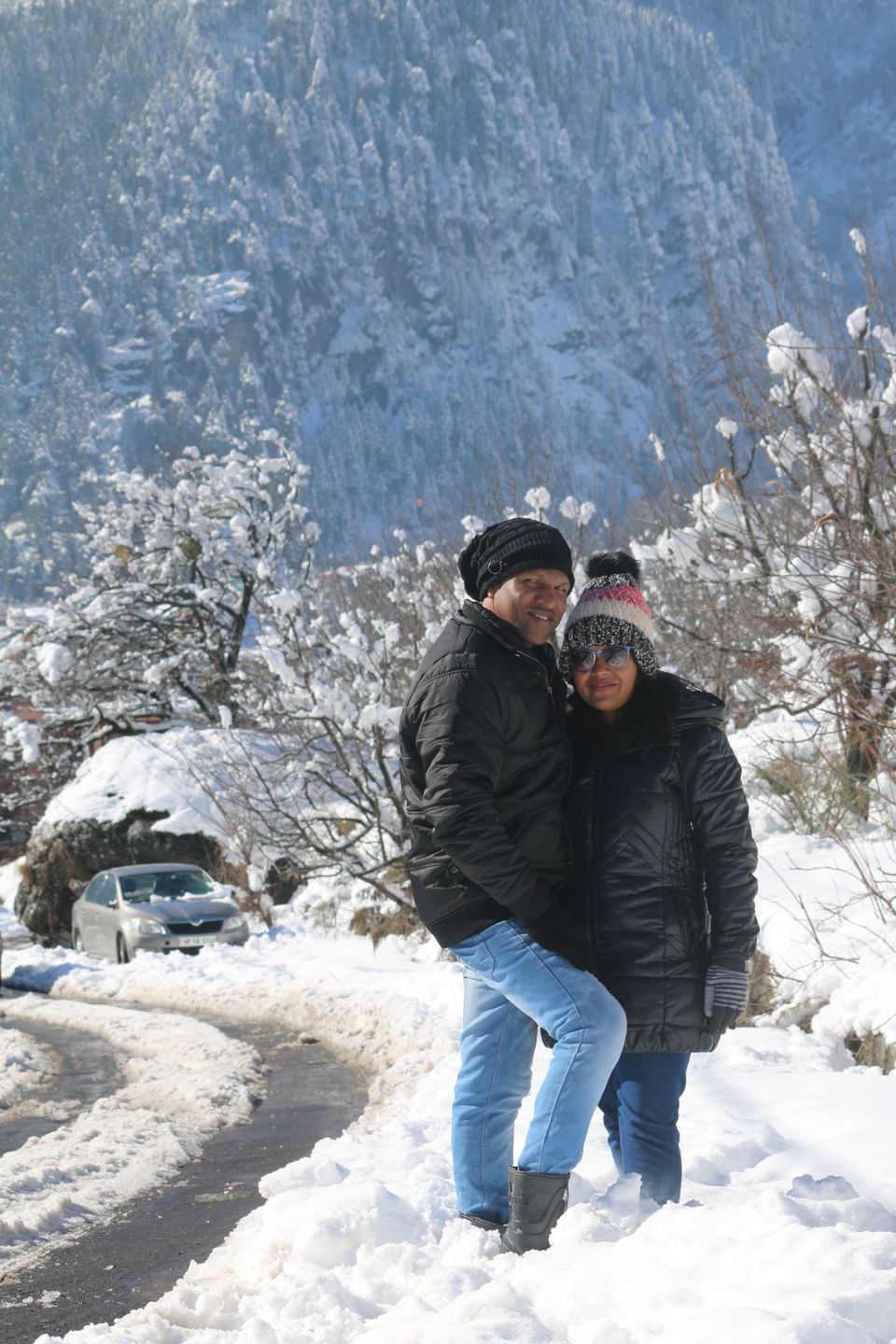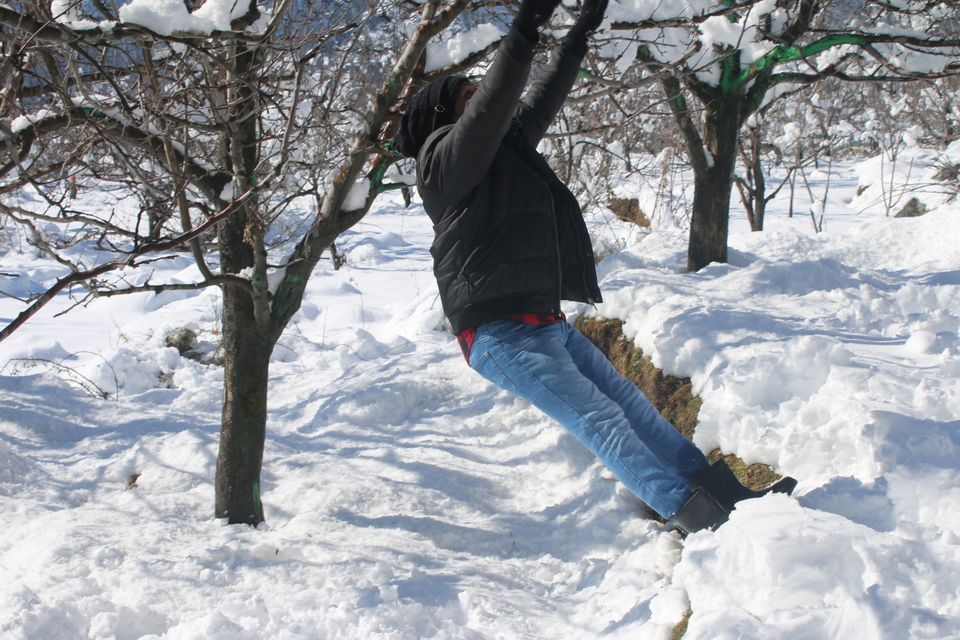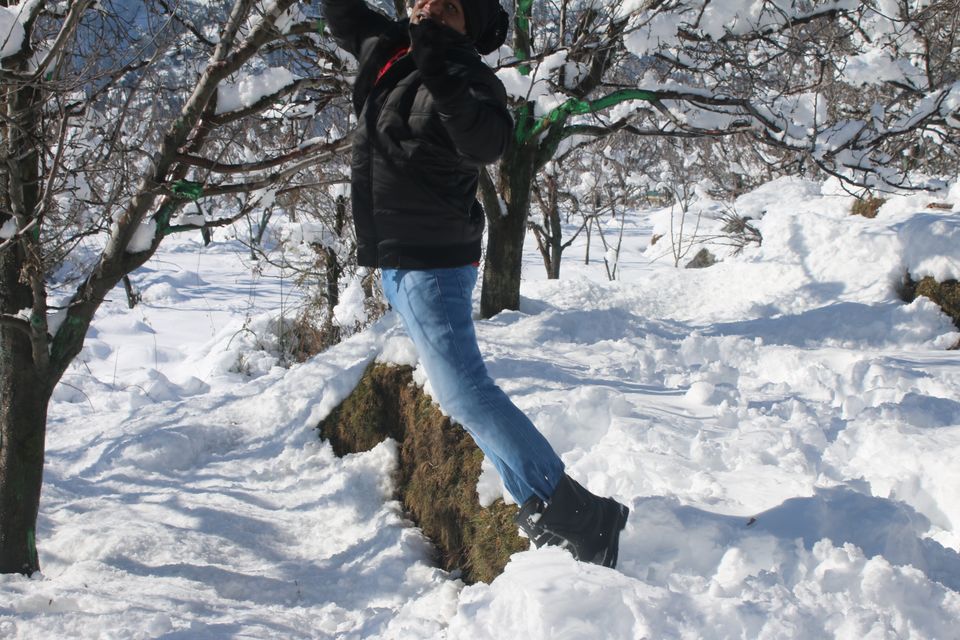 After lunch we left for kasol and as we were nearing kasol we were stuck in traffic for around 45 min and again it was due to slippery roads because of snowfall.We reached kasol by 8 p.m.our plan was to stay for a night in kasol and then leave for shimla.But it was too late so we decided to extend our stay at kasol and stay for another night in kasol.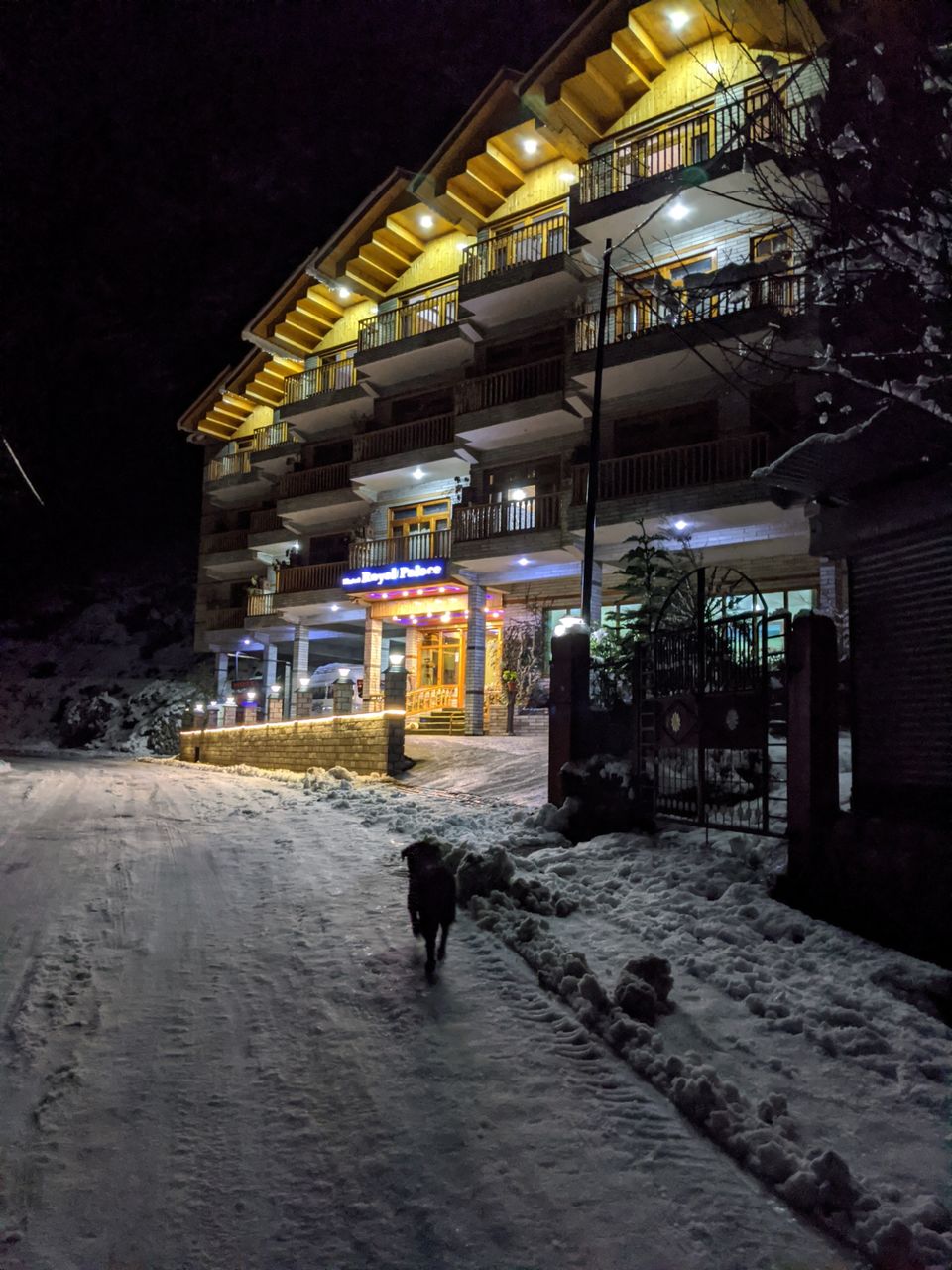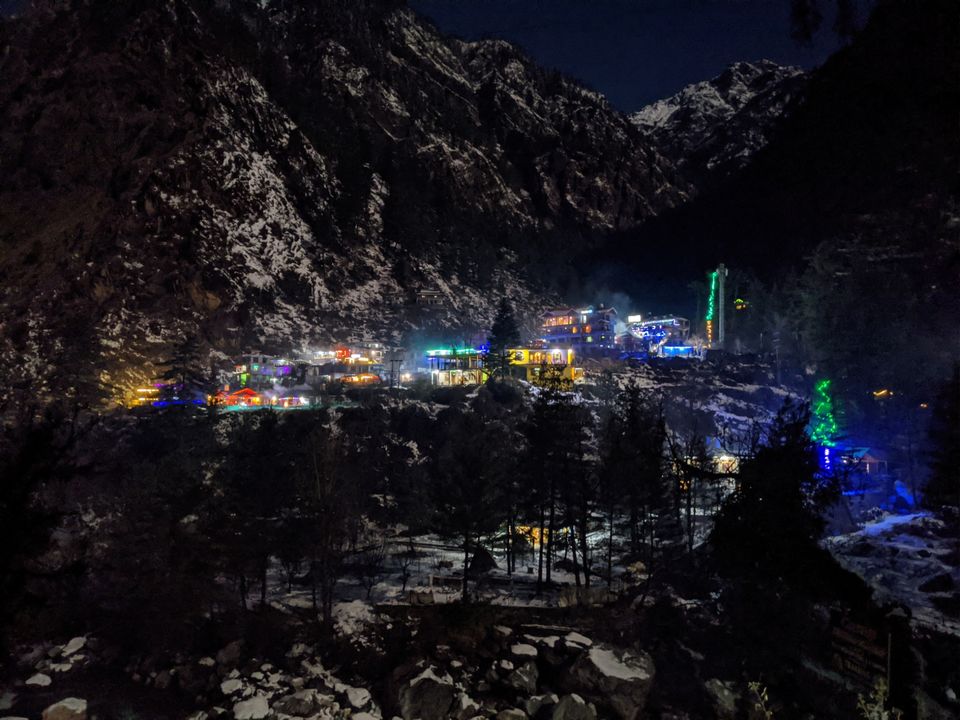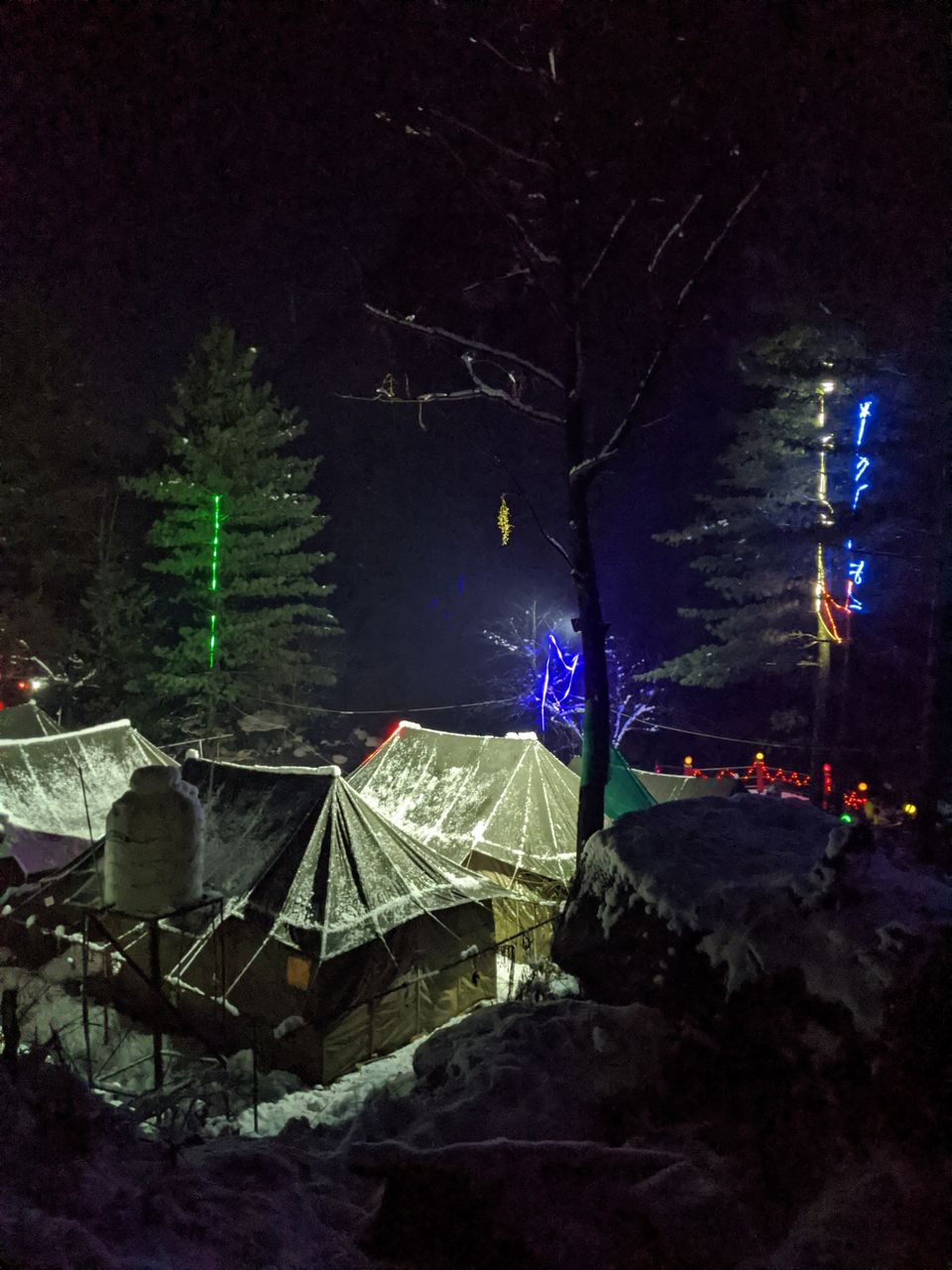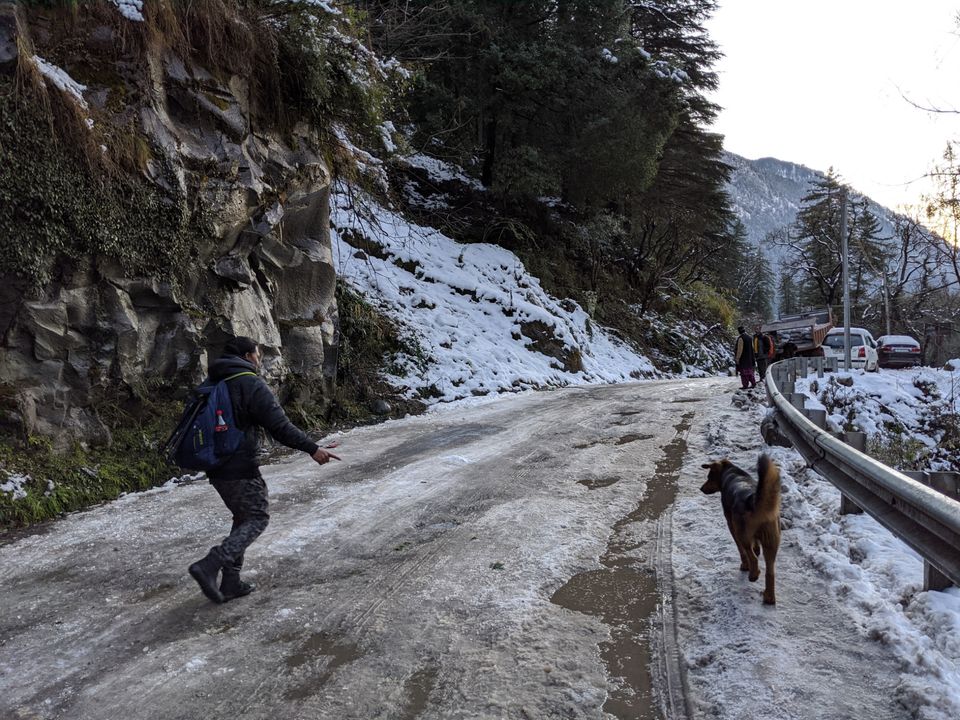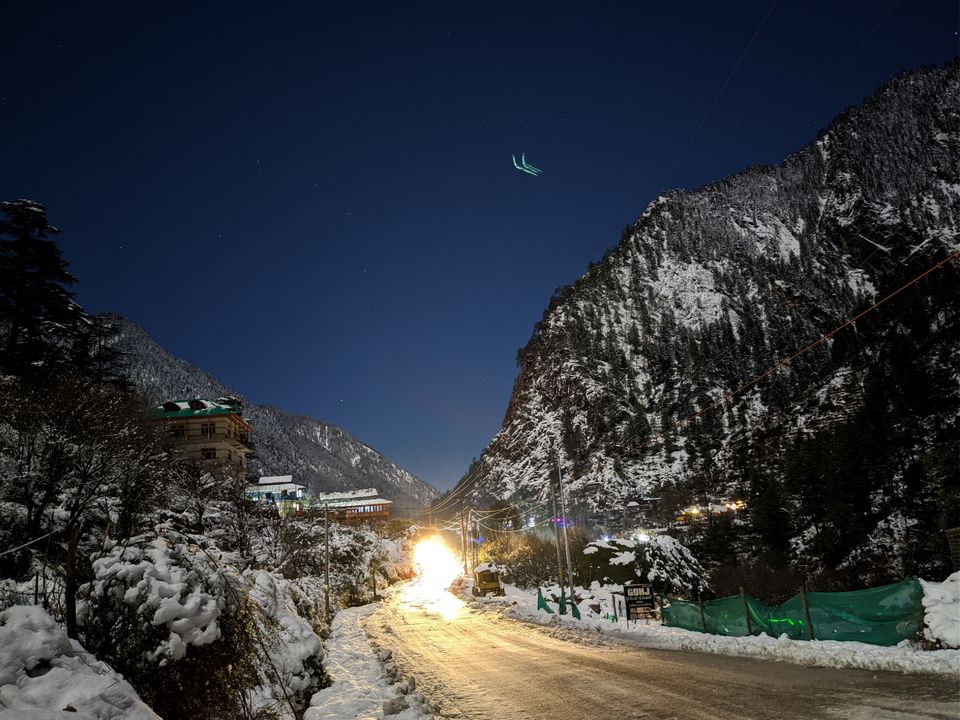 Again due to slippery roads we could not use the car for sightseeing and we decided to walk upto MANIKARAN GURUDWARA which was 2.6 kms away and it took us 40 minutes to reach the Gurudwara.But it was fun catching the views on the way to the Gurudwara.Kasol like manali did not disappoint us.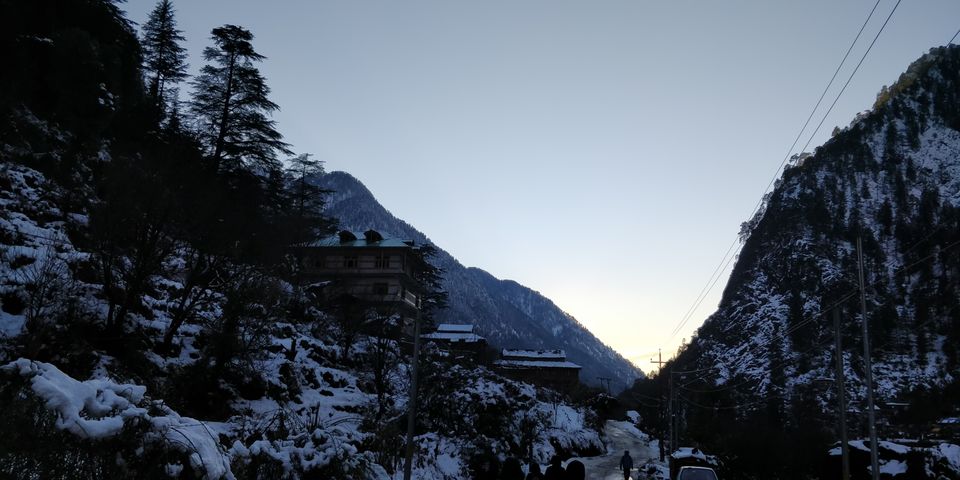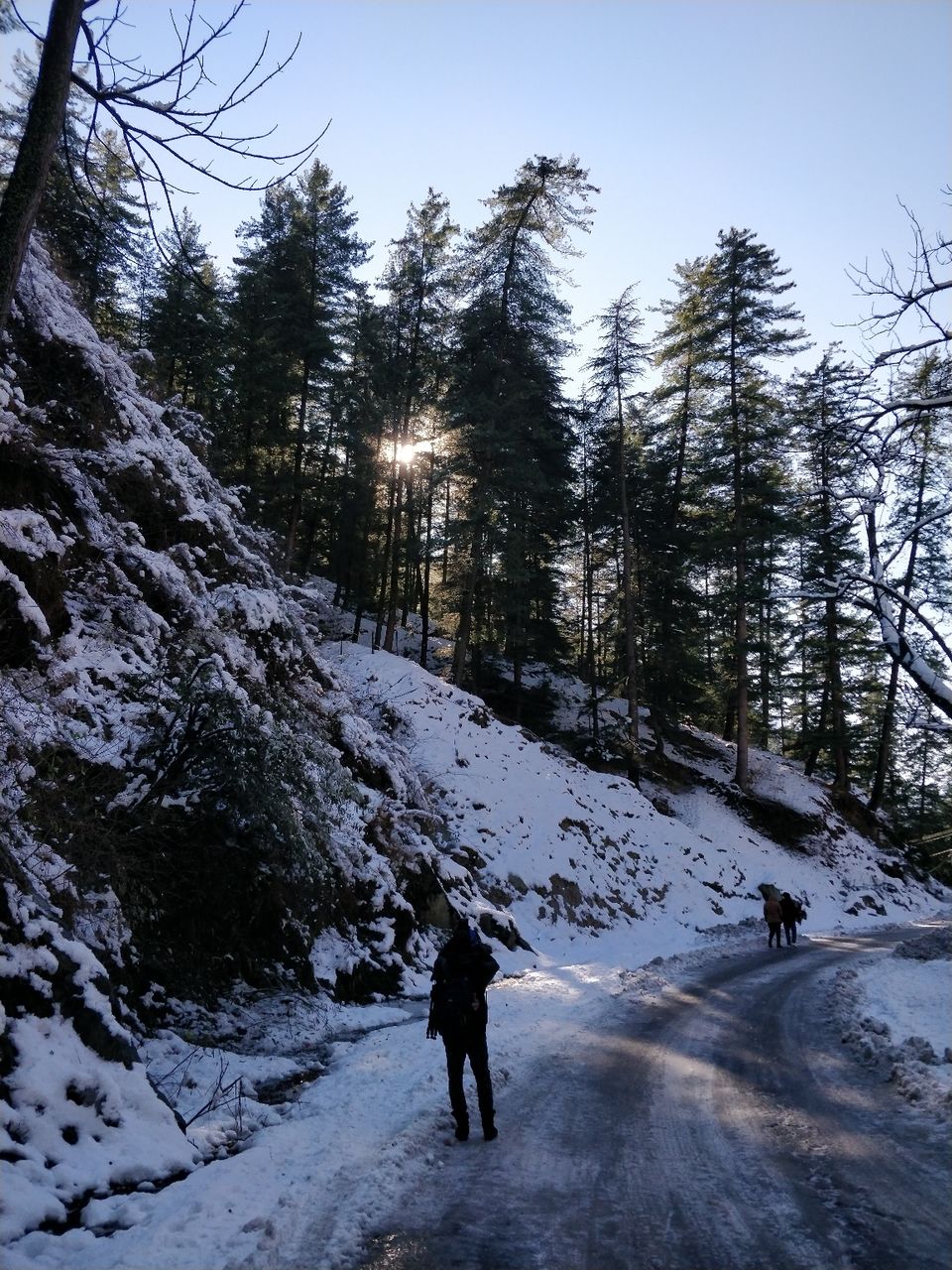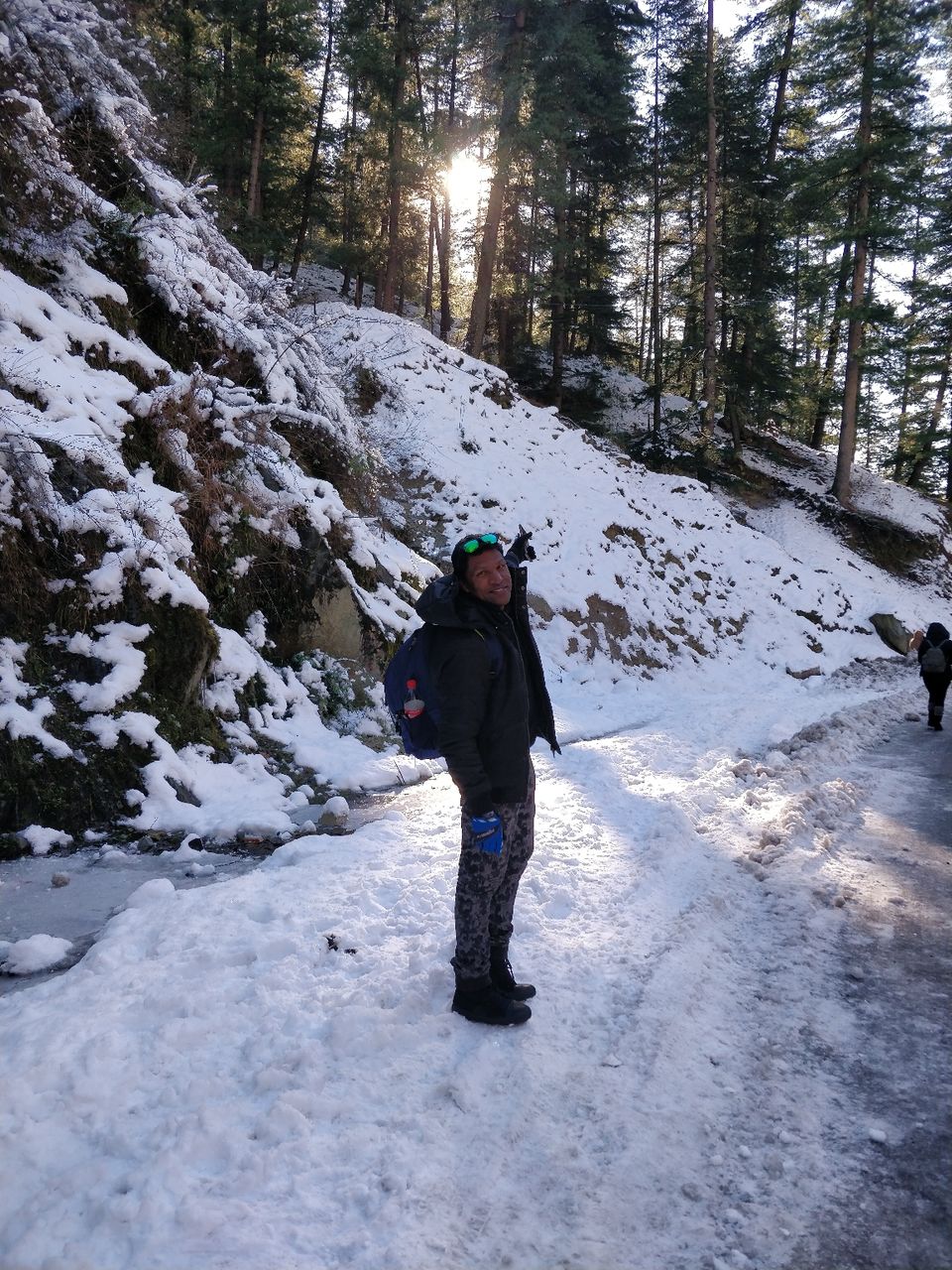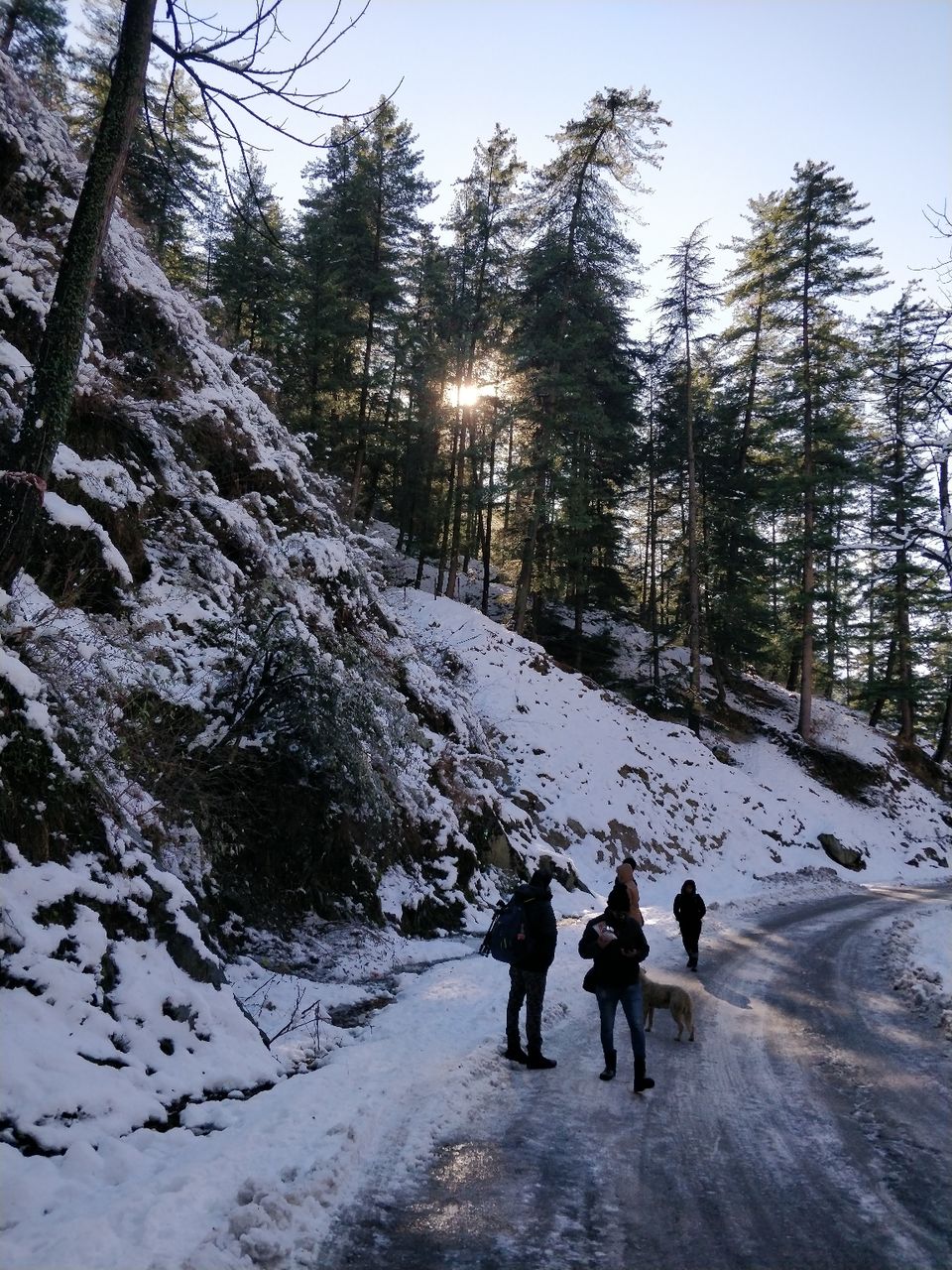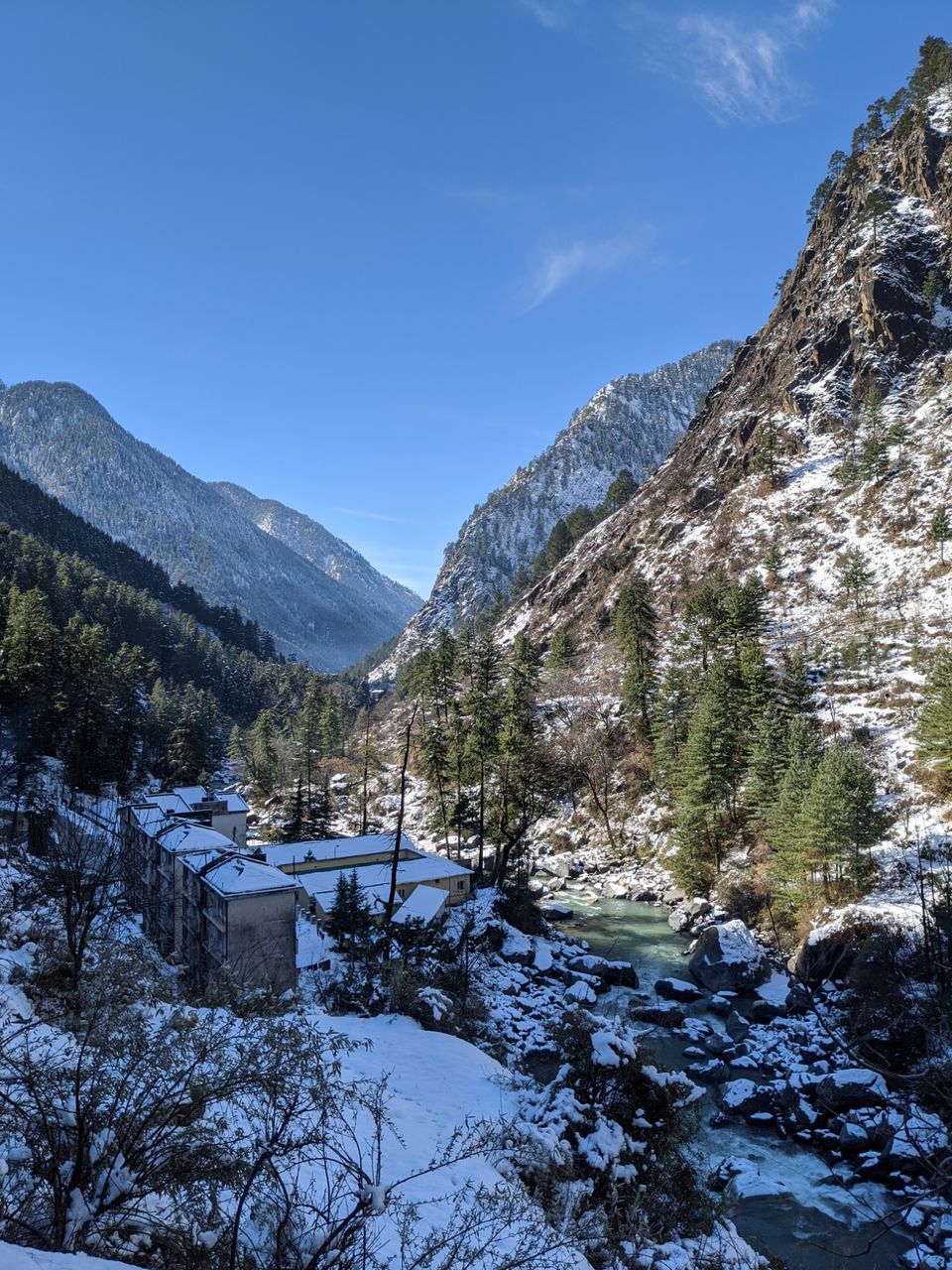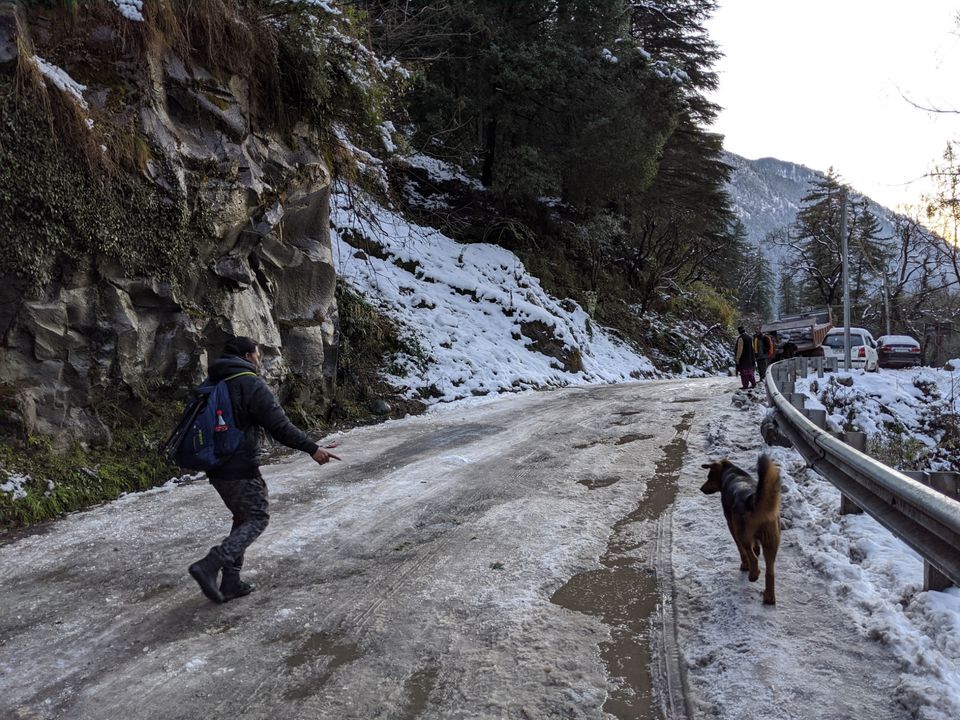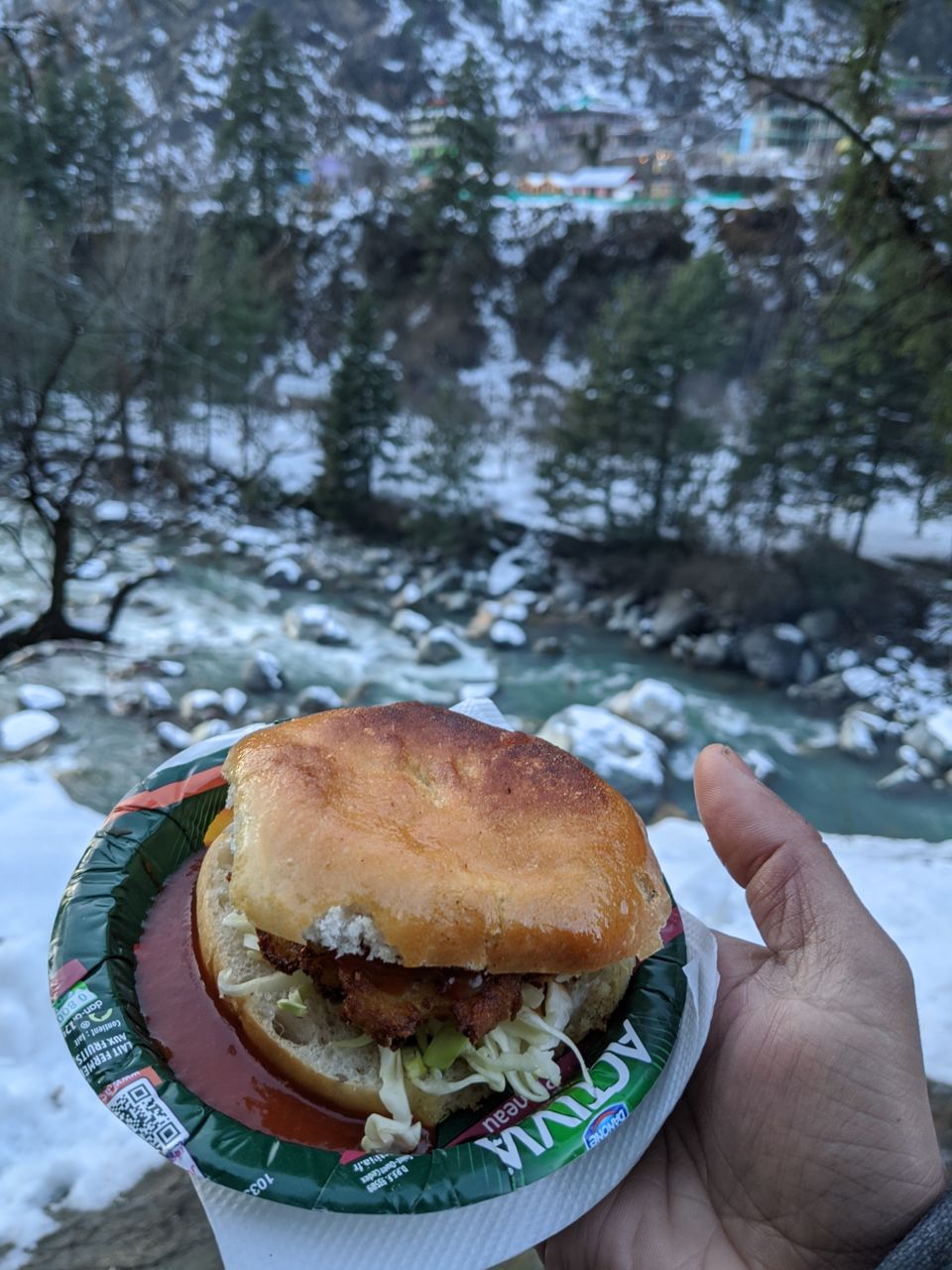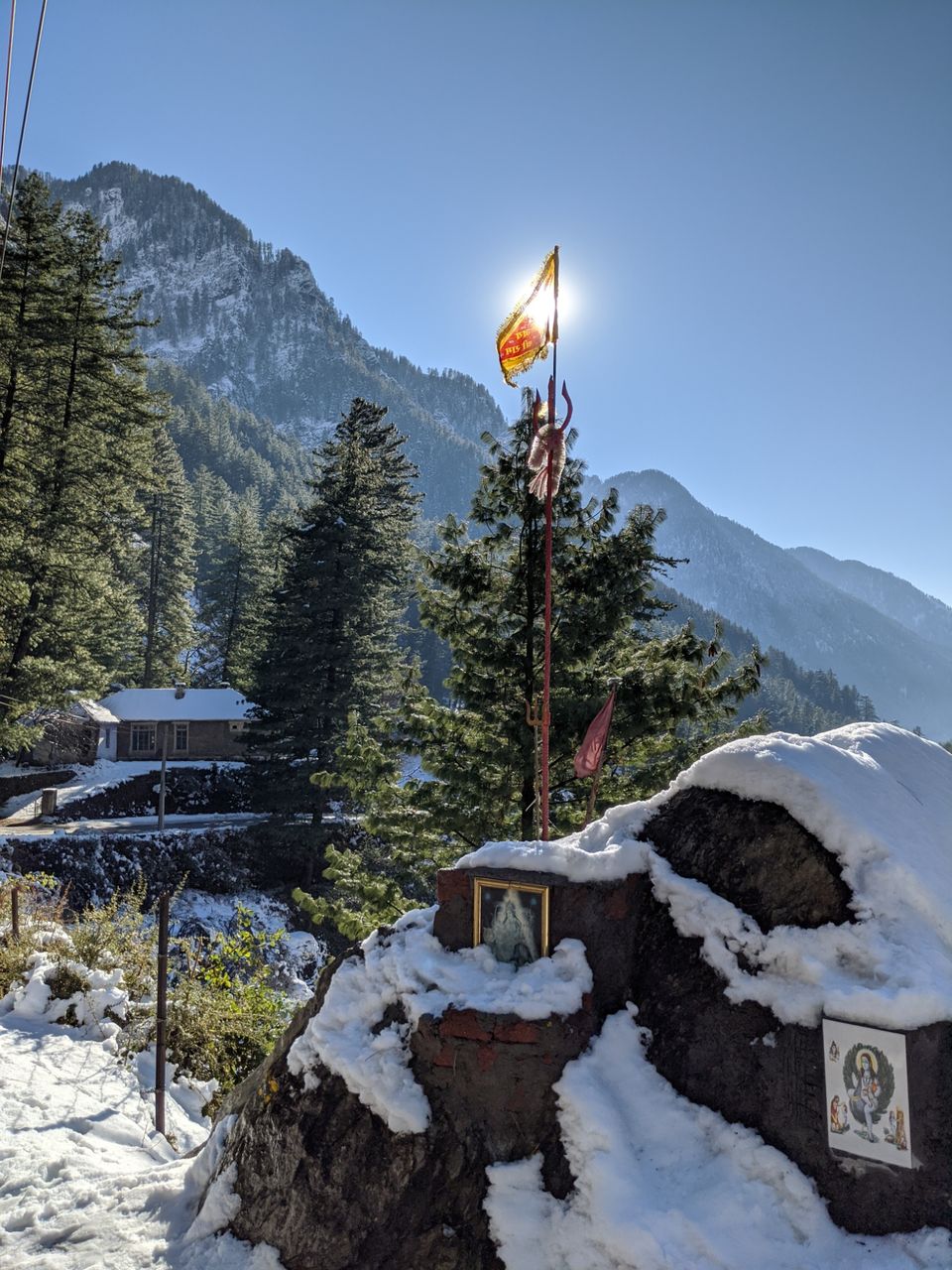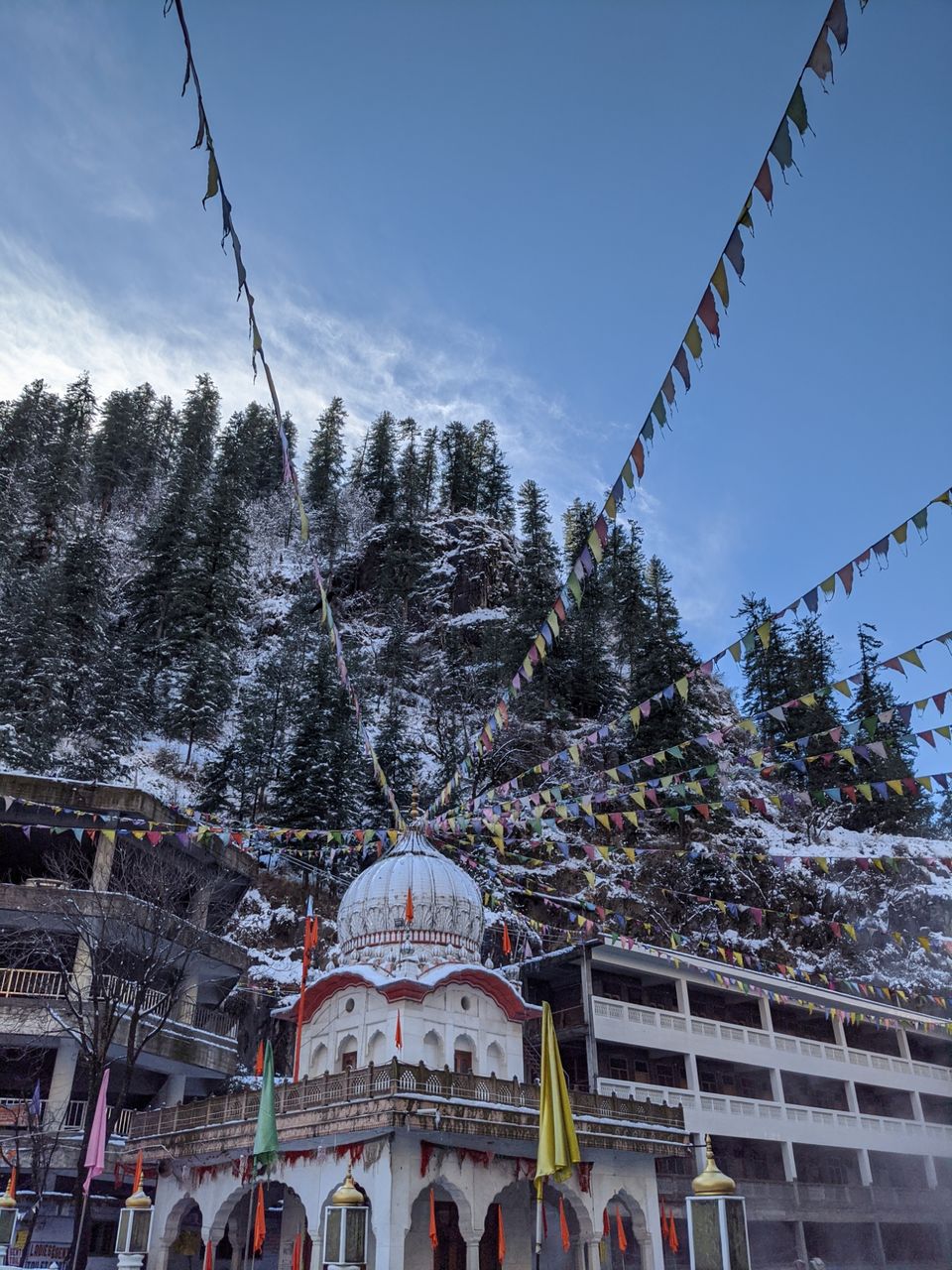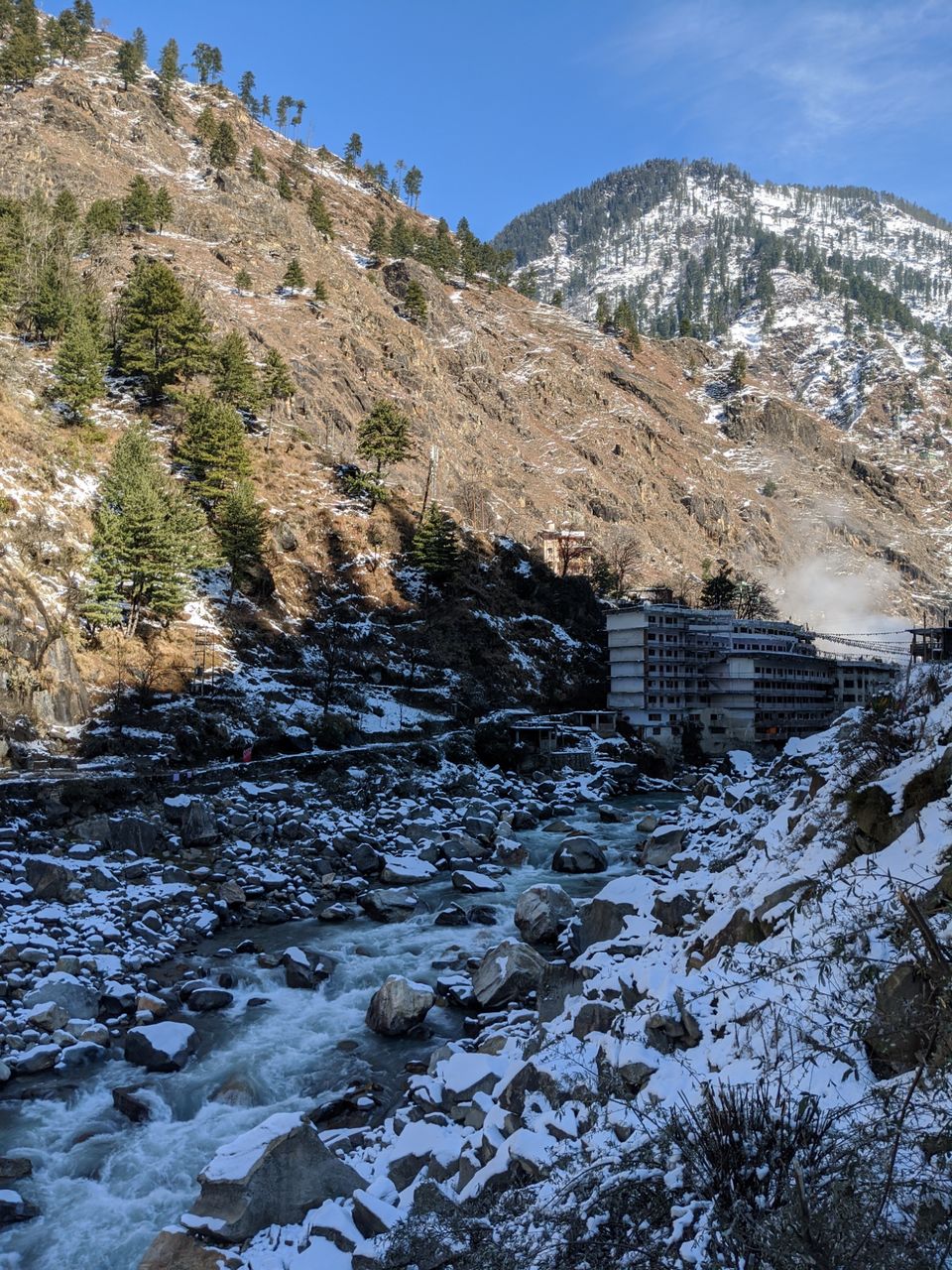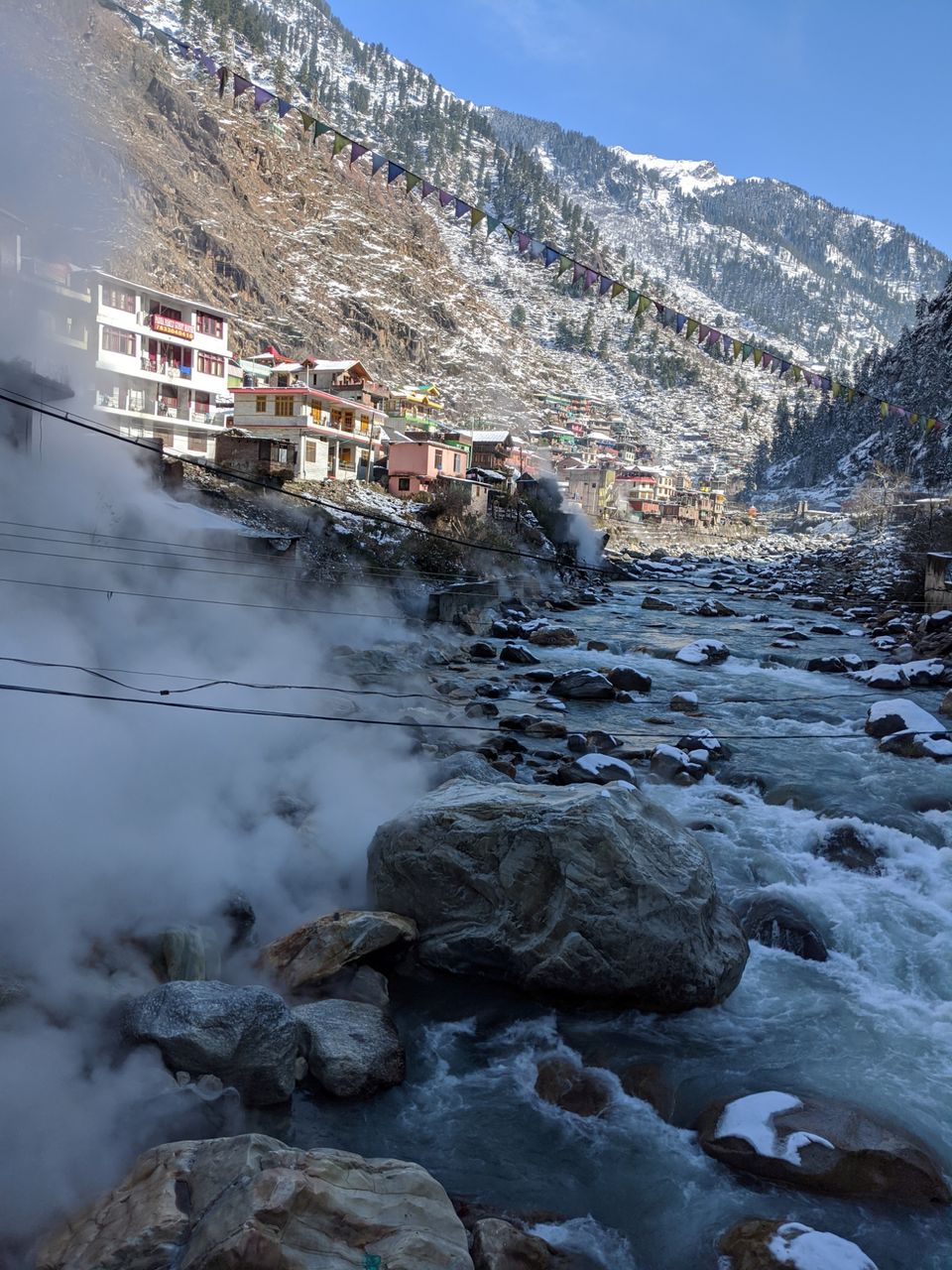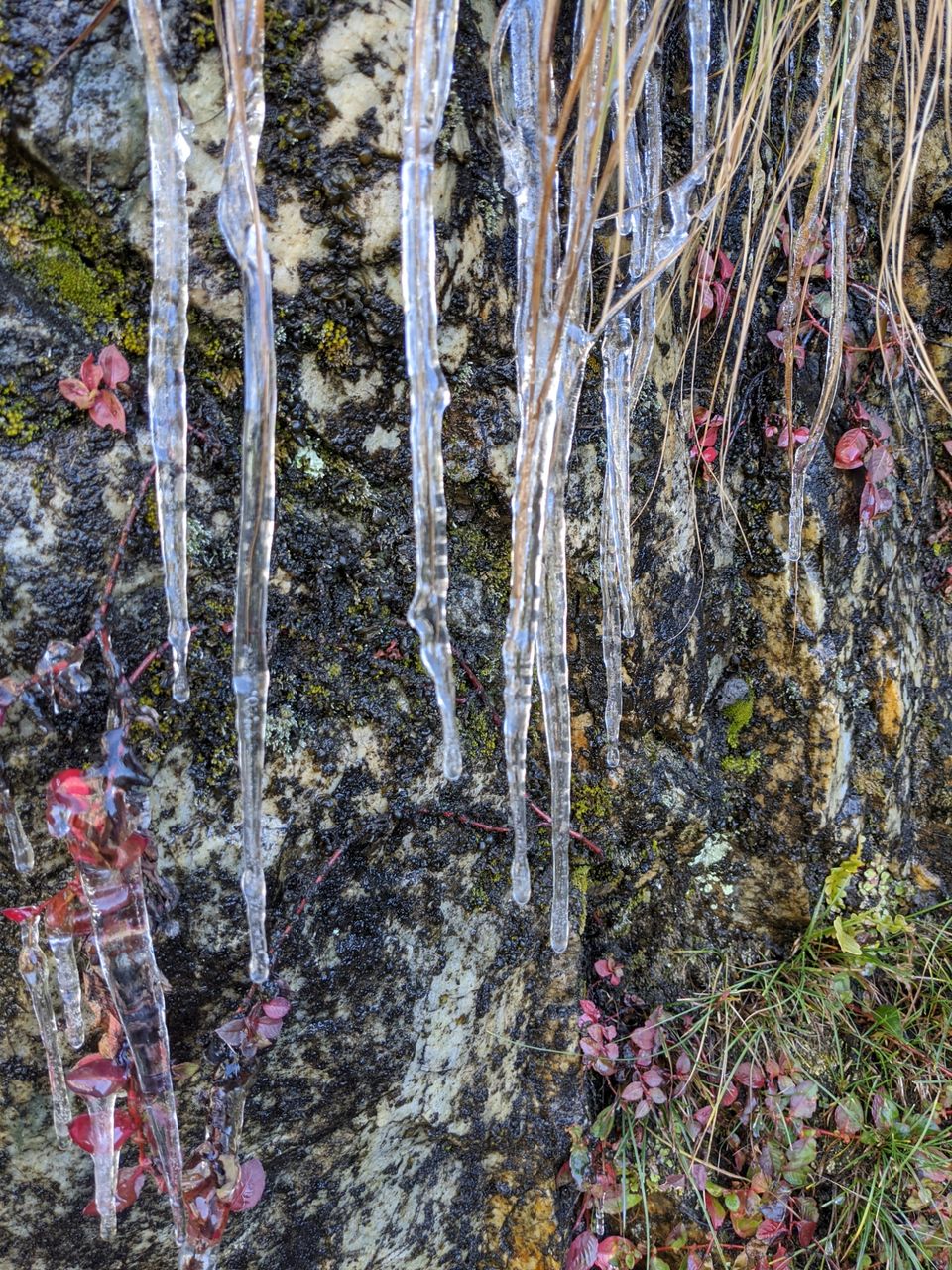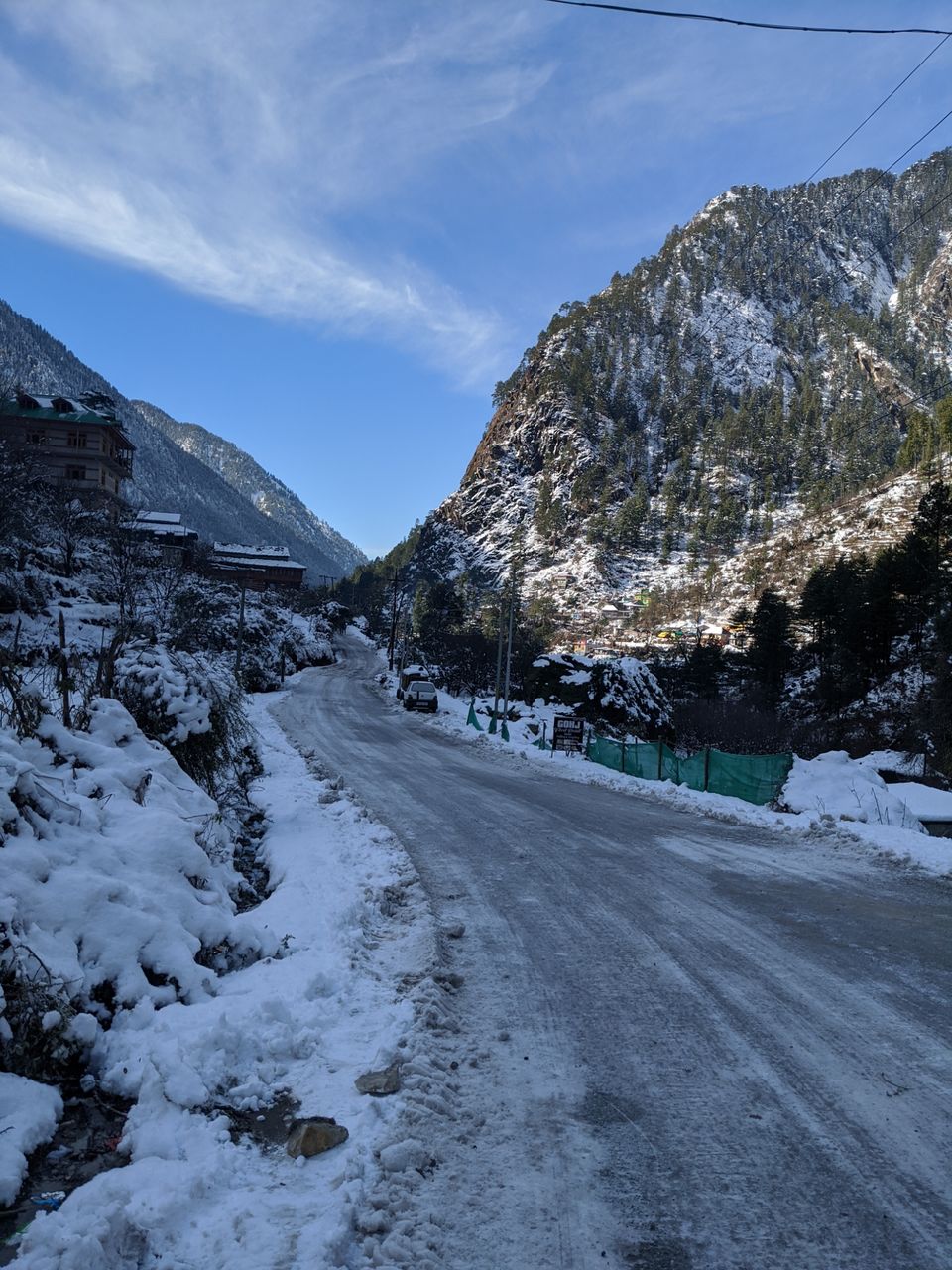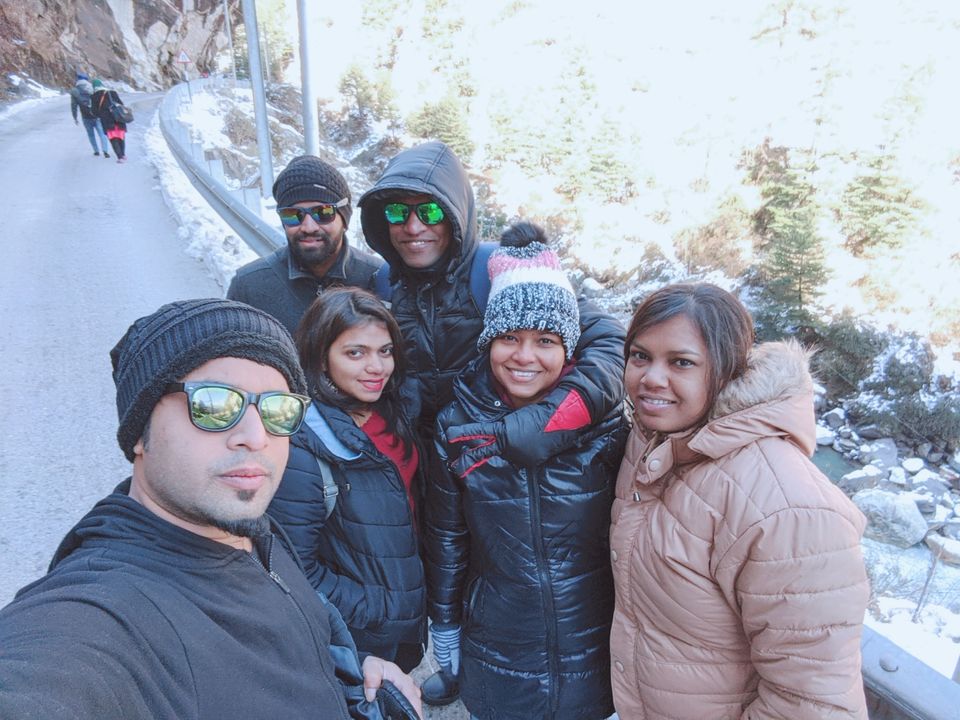 It was time to check out and we were supposed to leave for shimla but we decided to cancel shimla as we were already late by one day and we had to catch a flight next day from Chandigarh.So we left for Chandigarh and stayed for a night at the hotel after traveling for 8 hrs.
The trip had come to an end but and we were in no mood to go back.The only regret about this trip was we booked the driver for the whole trip not realising that all the sightseeing places would be covered in snow and it wouldn't be possible for us to go by car. But still we were Happy and Enjoyed each and every bit of this trip.Every trip has to come to an end so that we go back and plan for our next destination and make beautiful memories for Life.