#SwipeRightToTravel After a month of planning and tracking weather forecast, 18-20 January was our window for a quick getaway to manali, unfortunately my friends who were supposed to come along pulled a 'Goa plan', yup, they bailed out giving lame excuses. So on 16 January I stood all alone with my manali plan, I couldn't let this go, I already had a self drive car booked from Chandigarh and my plan was to drive 308 Kilometres, all the way to manali.
I reached Chandigarh on 17th jaunary at about 6Pm, picked up the car from the bus stand and drove straight to the hotel parking, where my only plan was to rest for the night and start early next morning for my first ever solo trip. I only left my room for dinner, it was a Buffet, the room was quite full so I had to share a table with a girl, I thought of focusing on the food instead of her because her parents were yet to arrive at the table I assumed, 15 minutes later no one came to ask of her, which made me think either her parents abandoned her or she was alone there. She was too pretty to abandon, so I gathered my balls and asked her a few questions, turned out she was alone and had come from Himachal to Chandigarh for an exam, all alone. We were getting along pretty well so I told her about my plan and also offered her to come along, the probability of her coming along was equivalent to that of an engineer getting a dream job. My faith in miracles was reaffirmed that night as she agreed to come along, Like anybody else, she did call up her parents to ask for permission to go out with a completely unknown guy on this "so called trip planned at dinner table". Yes, we all know what answer the parents had in store for her.
But then like I mentioned before, miracles do take place....and maybe it was meant to happen, her parents allowed her to go on a condition that she would call them every 2 hours to assure them that she was safe. And I was completely okay with it.
It took me an hour to go to sleep that night.
We started for our trip with a 4 hour delay, i.e 10 am, it was a 8 hour journey, Narrow uphill roads, risky bridges, green landscapes and clear running water alongside the road. There, I summed up the journey to Manali. But all the way I was wasn't sure that where the 3Kms long tunnel was, also when would Pandoh dam come and whether it was on the same road.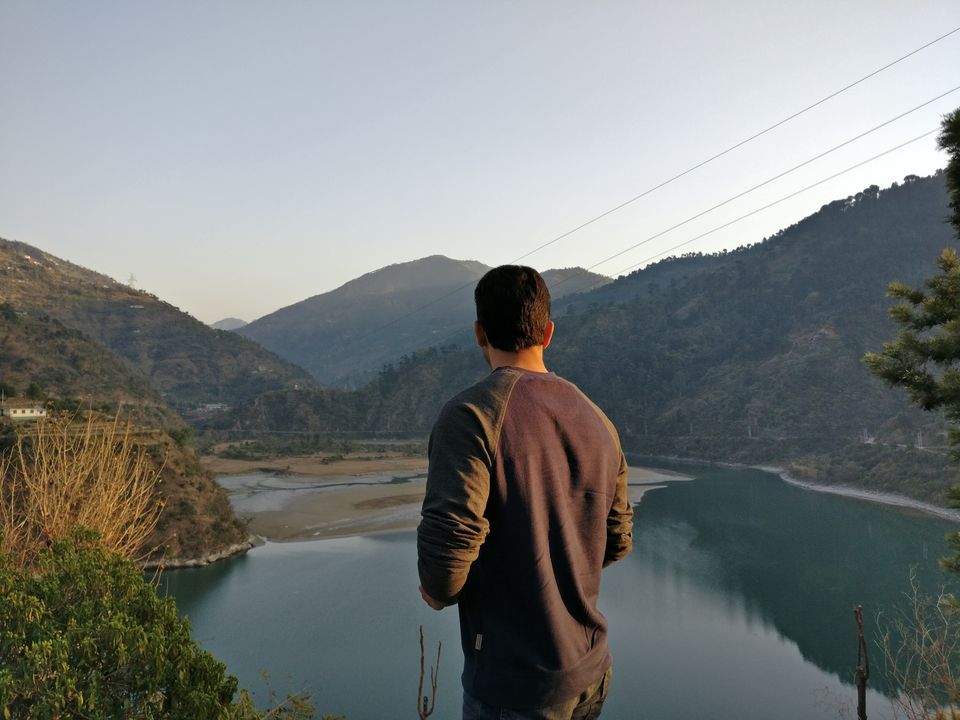 My attraction for the place was interesting rocks on the side of roads & big portion of river. The 3km long tunnel, happened to be just few kms away from Pandoh. 3Km sounded way too long in reading but didn't last for long and thena sudden light hit straight in the eyes as the tunnel ended. Beas river banks together for most part of journey till Manali.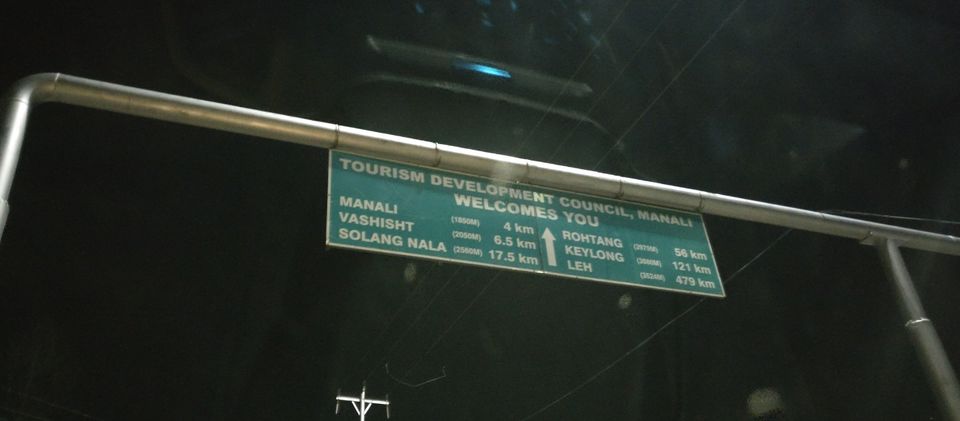 We reached Manali in dark, having lost our way definitely added about an hour to the journey.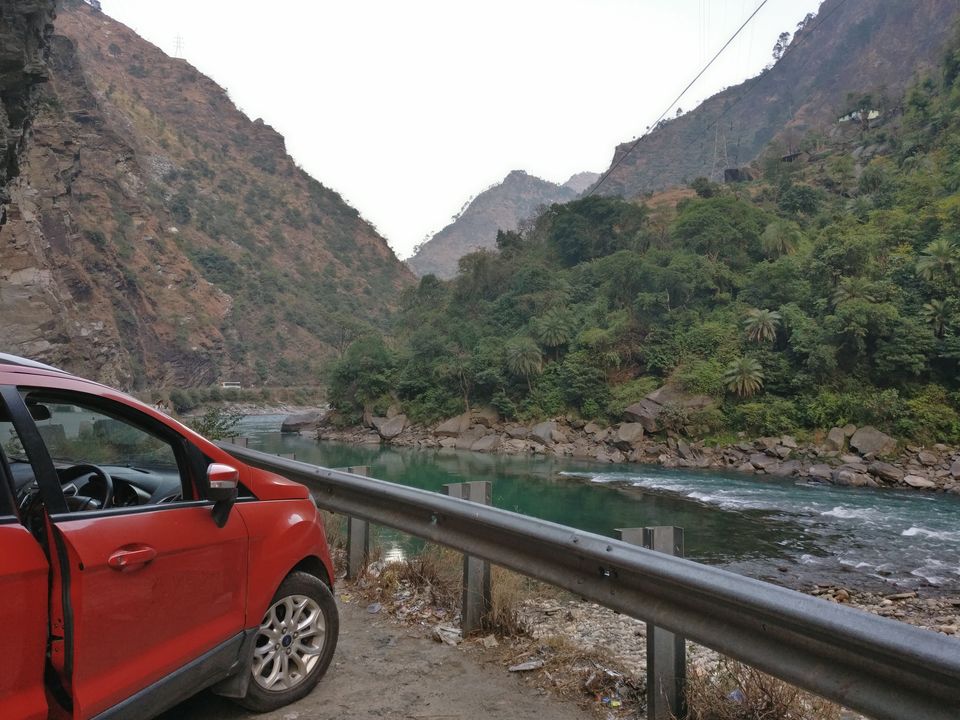 We found a home stay and it was oh so lovey, the only concern was to get the car in, the owner of the home stay came with me saying that he'll guide me how to drive, and I was like pfft... I drove for 400 kilometers and he'll guide me, maybe he's underestimating me.
As soon as I started driving up the inclined road, the car slipped on the snow and that made me realise what 'noob' actually means, and the mirror was right in front of me to check what a 'noob' looks like. Anyway, I handed over the car to the guy and we reached our Destination within a minute.
Yes, I didn't look him in the eyes after that.
After a wholesome meal, we left for a stroll on the Mall road at about 10:30 pm, It was cold, not ordinary cold, it was keep-your-fingers-moving-or-they'll-get-frost bite kinda cold. We were back in the room within an hour, if you want to stay out in that kinda cold, you need to grow fur or get a good sip of doctors brandy to keep you warm.
The next morning we left for some sight seeing, it was a pleasant sunny day, bright enough to defrost the roads. Our first stop was Nehru Kund, here you realize why Manali is every typical bollywood director's wet dream. The view of the snow covered Himalayas, a fresh water stream cutting through the snow, clear blue sky and a beautiful suspension bridge which is delight for photogenic people.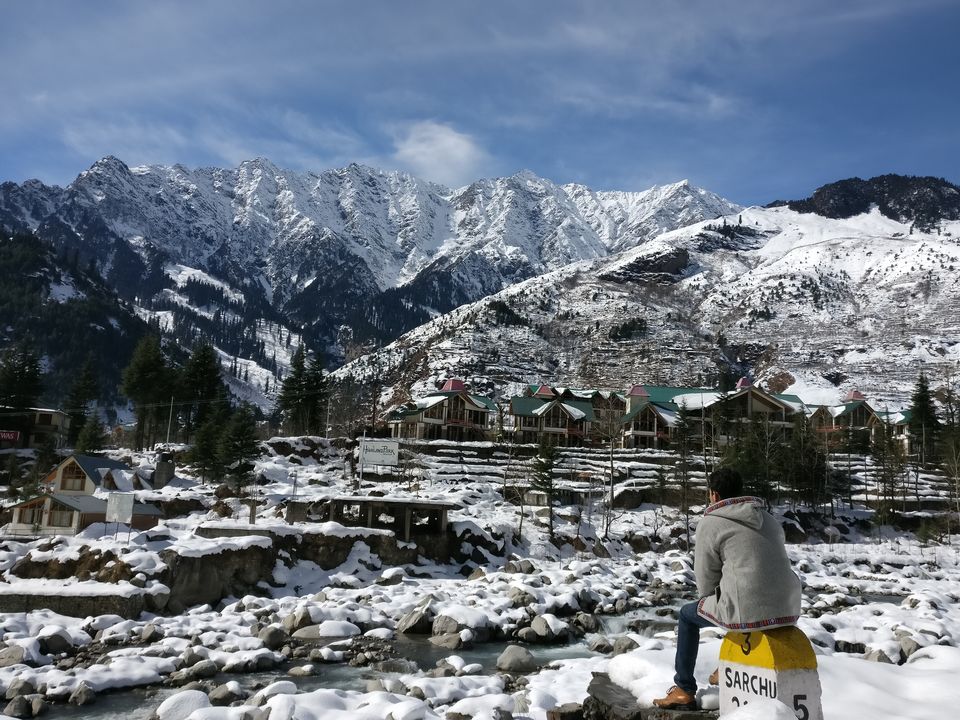 Our next destination was Naggar castle, an impressive combination of European and Himalayan architecture, made entirely of wood and stone, it is definitely a treat to the eyes, fitting staircase, fireplace and beautiful artwork. There are 3 shrines within the castle but they are locked as such for the common tourists. Although the castle has now been converted into a heritage hotel,it is definitely worth all the money.
About 30 kilometers from Manali town, the place is pretty less crowded as compared to other famous tourist spots.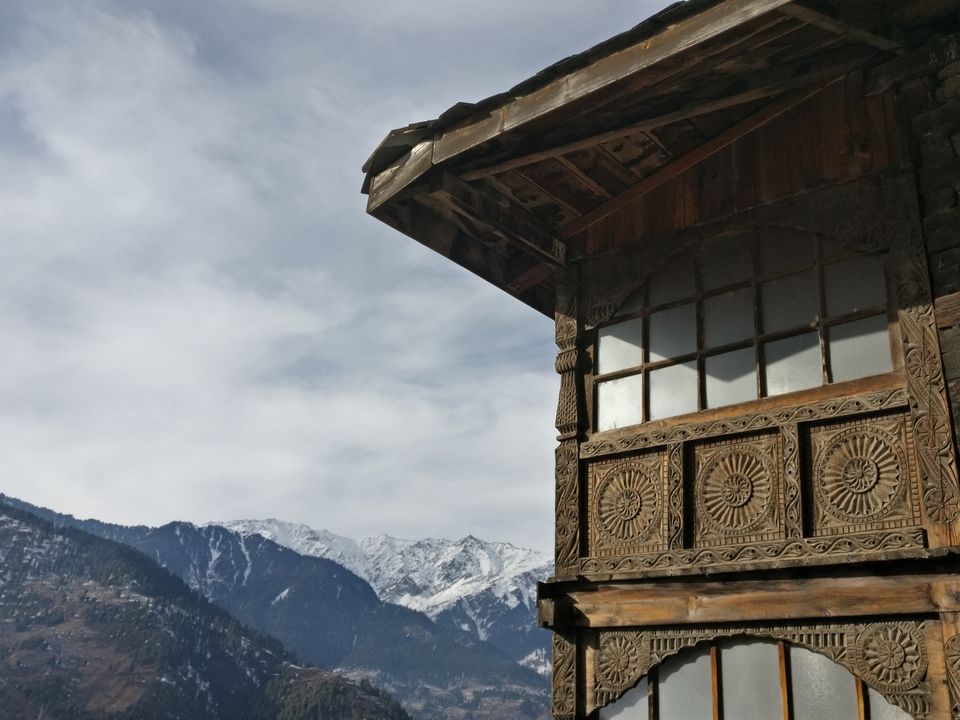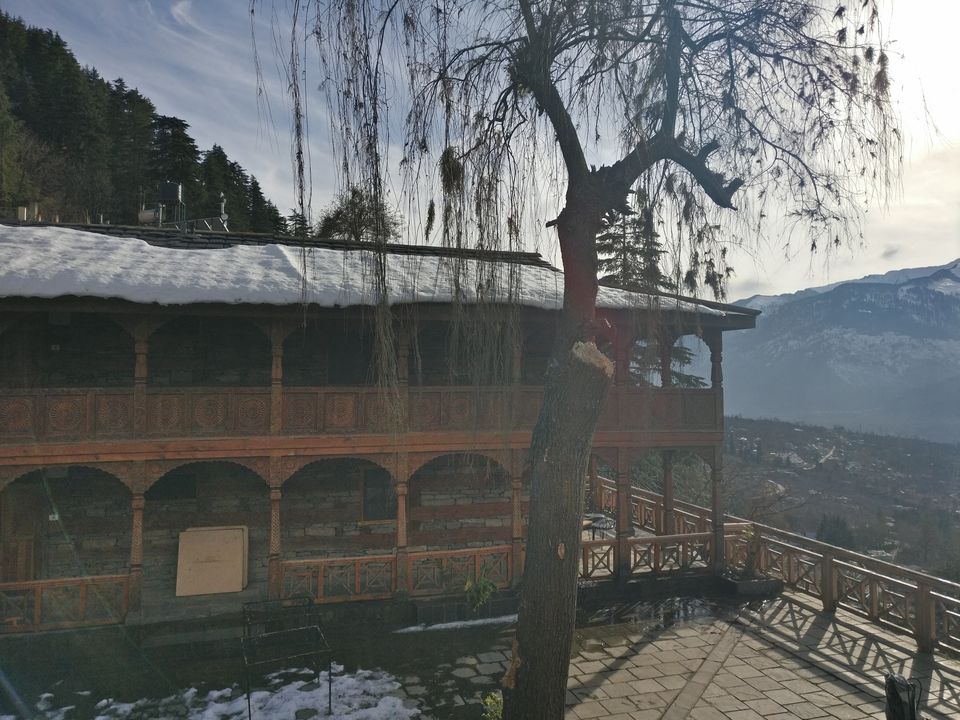 We left from Naggar at about 4 pm, our next stop was kasol, yup, you heard that right. An engineering student might've orgasmed hearing the name of that place itself.
Kasol is about 80 kilometres form manali, but takes 2 hours to reach because of the hilly road, and we added more to it by stopping at a few places for photographs. We were getting along quite well, she played all the good music and it didn't feel like I was travelling with a stranger, bundling up my thoughts, I kept driving. We reached kasol at around 7, in complete darkness.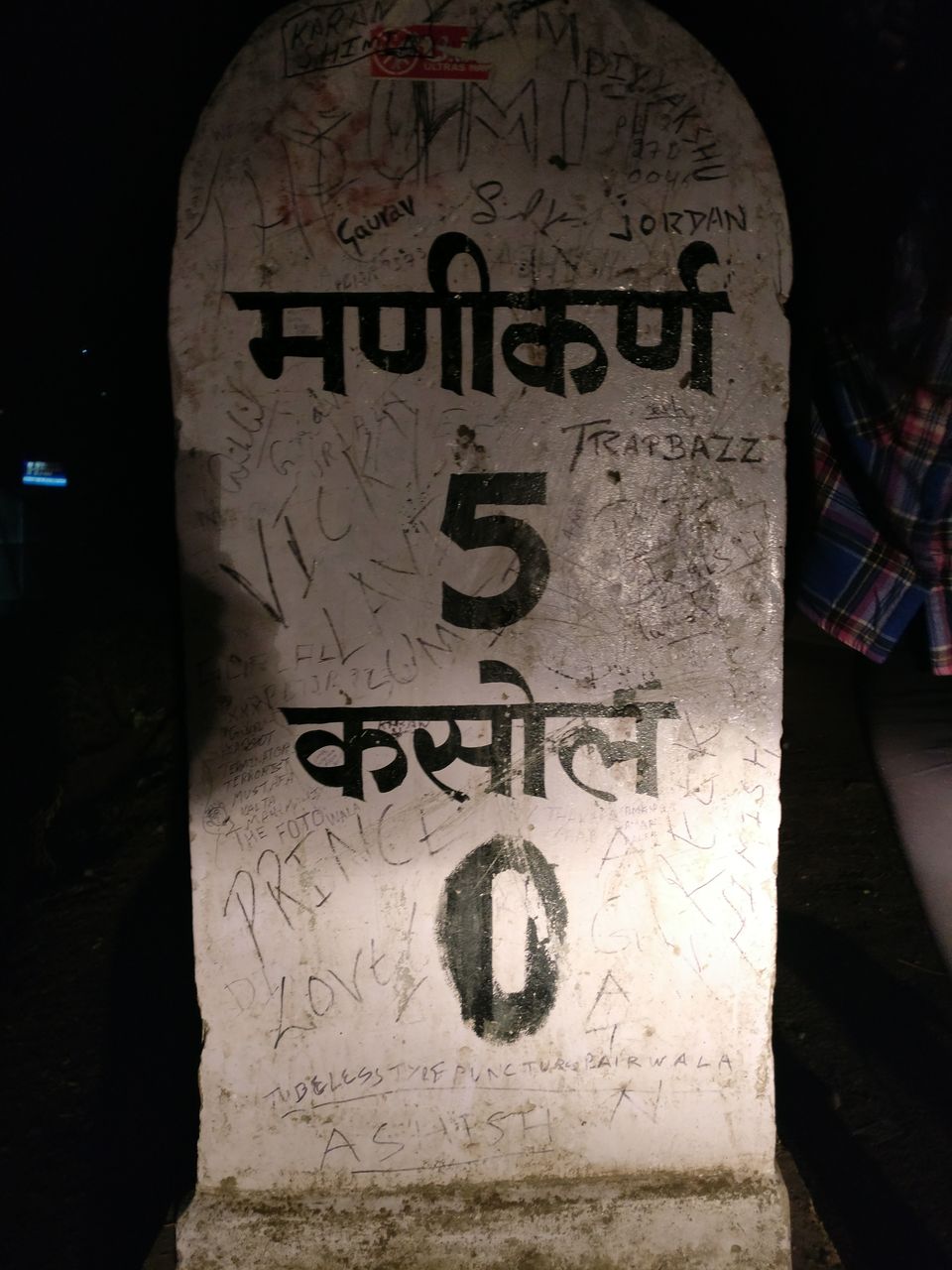 Kasol is a pretty small village, spread 200 meters along the road, while most people were busy searching for Hotel and "stuff", we had our camps ready. We found a good camping spot about 1 km from the village, the night was calm, moonlit and we had a bonfire to keep us warm.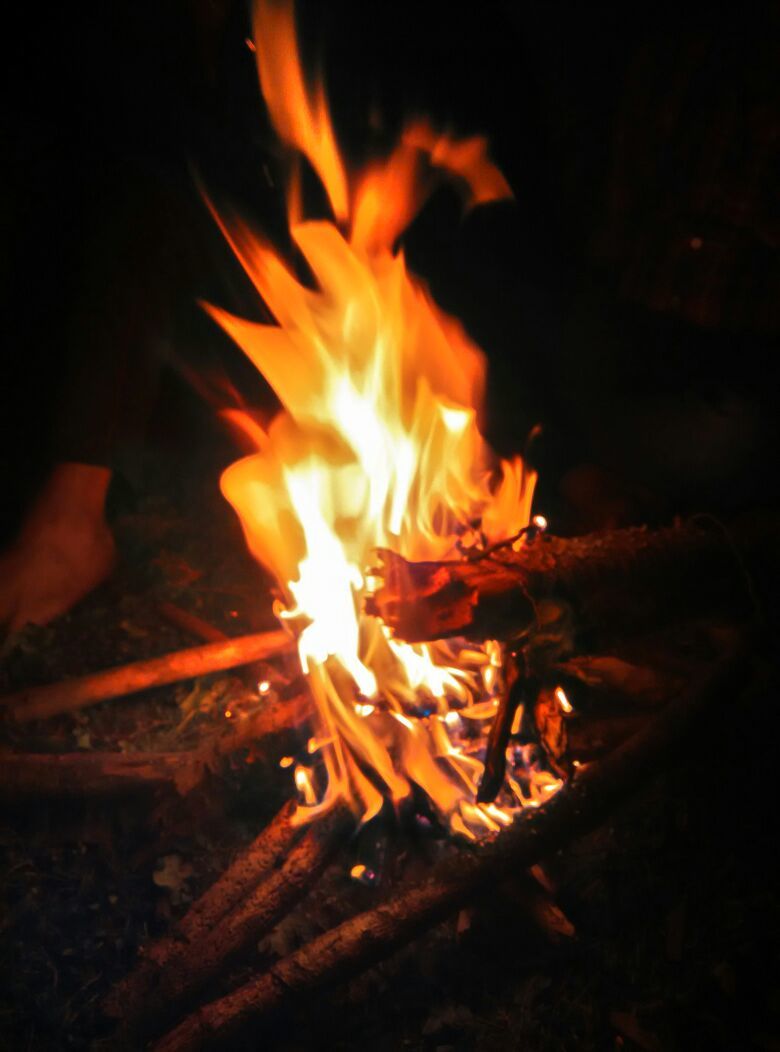 We got to interact with a couple of people while looking for food, although they were nice to talk to, but they had red eyes for pretty obvious reasons.
We stayed up till late night, talking, got to know each other, we both love to travel, both are almost of the same age and most importantly, we are still in touch. :)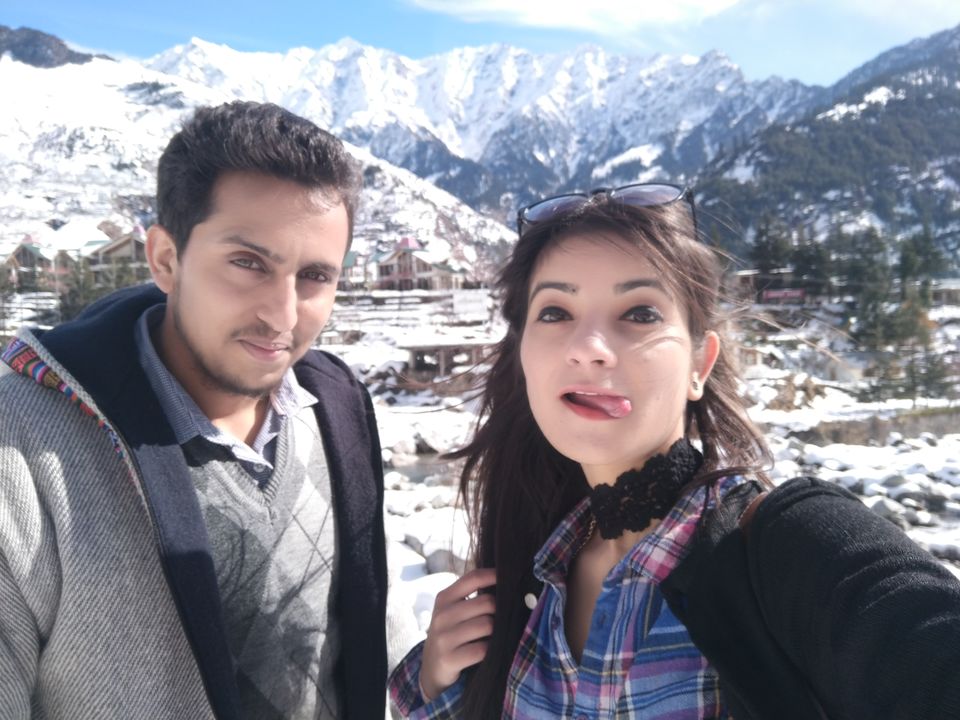 One wish you may have for the sight of your eyes,
So take your time now, that the wish may be wise,
For a wish comin' true is a bit of surprise,
Coz it may land you up in a sweet paradise.