Travel to Chandigarh, me with 3 friends travelled to Chandigarh via train from Jaipur. Kind of best option to minimise road travel and at cheaper cost. Train reached on time early in the morning 6 am. Then after freshen up at station (unhygiene) and booked taxi to Bhuntar (Kullu Airport) as it's the cheap to reach Bhuntar by car. And then by bus to Kasol. The road trip from Chandigarh to Kasol is beautiful, mountains, rivers, roadside dhabas n nature at it's best. Just before the tunnel at manali, there was a big jam due to construction work and got our cab delayed by 2.5 hours. N we reached Bhuntar at 7.45. Last bus time was 6.00 pm. However we saw the bus stuck in jam too. We waited for bus rather than taking a cab, n bus did come and we reached Kasol at 9.30 pm. It wasn't as cold as we expected first but was chilling anyway. We had booked a homestay at riverside rather than hotel (financial savve), hence it got difficult to find the home stay across the river and then through the jungle. But finally after 20 mins uphill walk we reached there at 1o.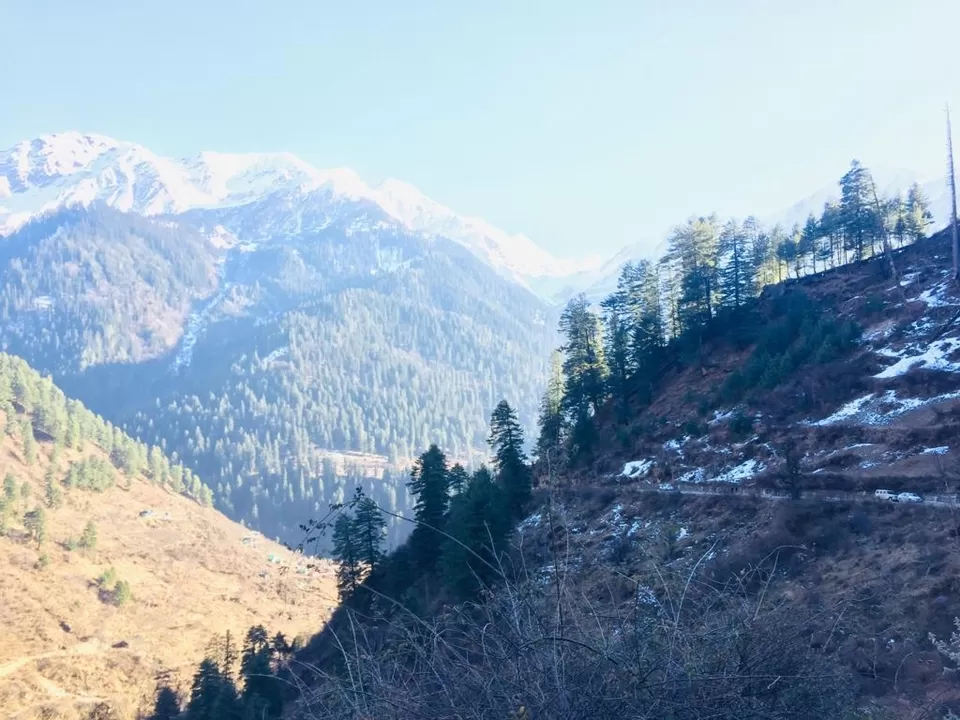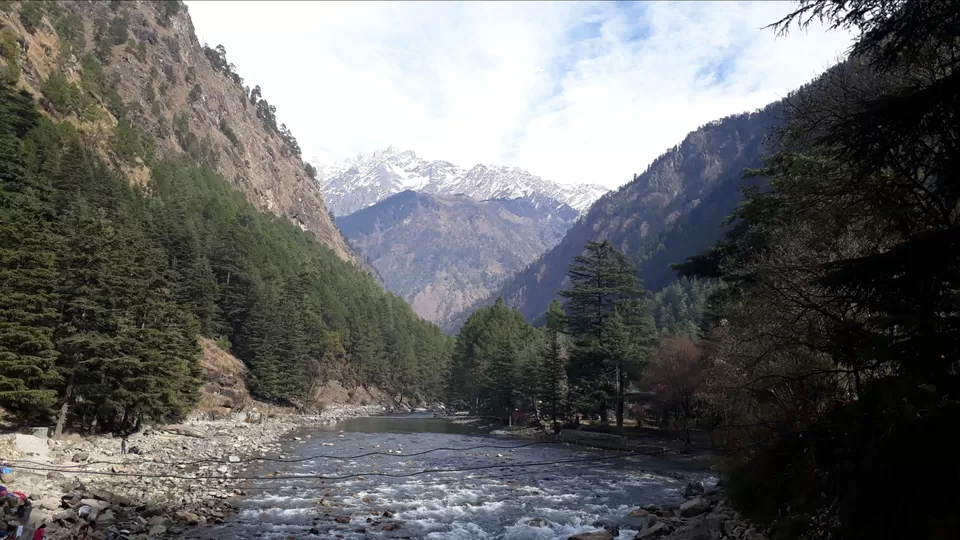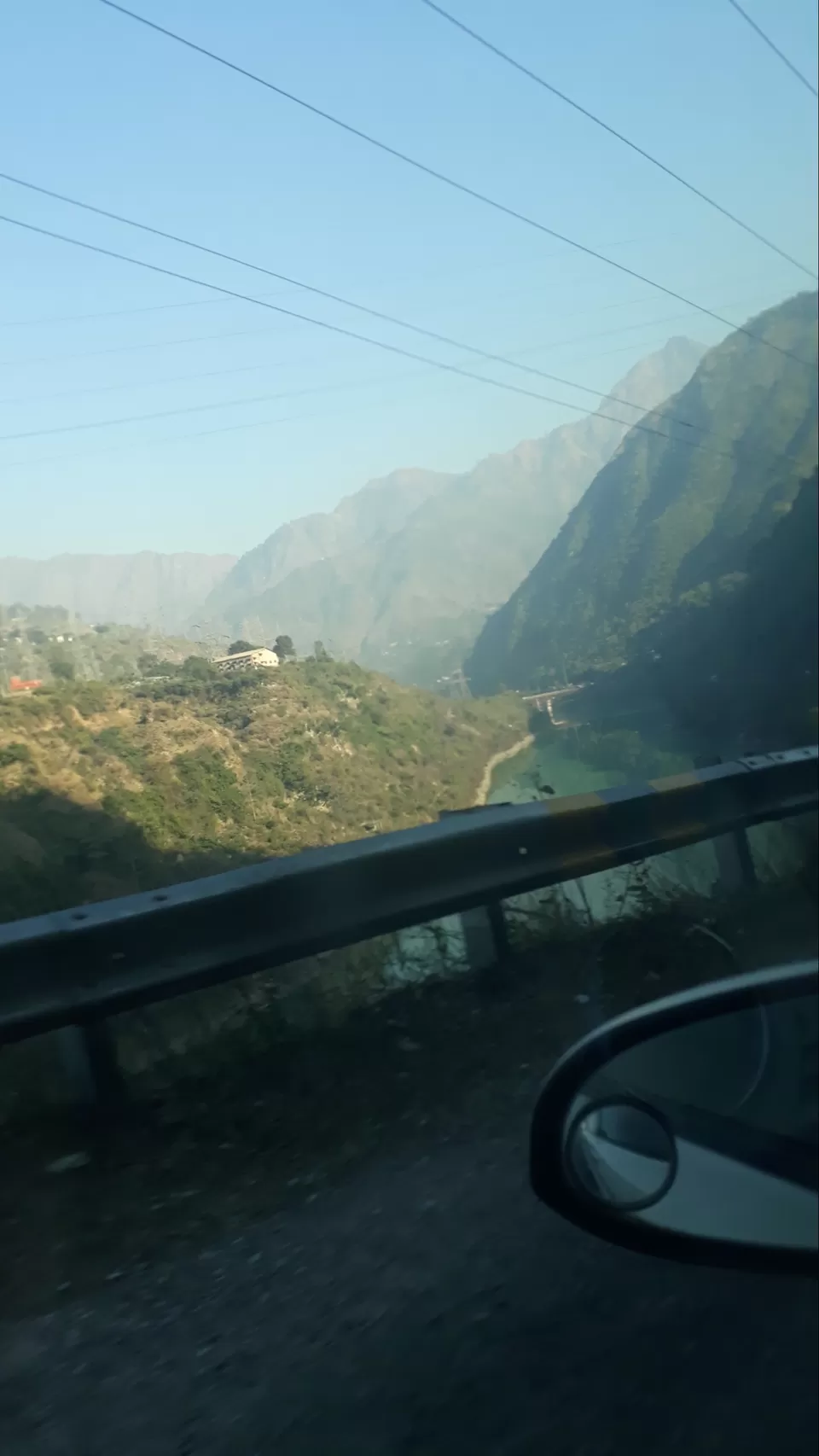 Last night was our first hand experince of -3° temp and since it was a home stay, it was way to tough to sleep however had few hours of good sleep. The morning was beautiful just outside the room we could see peaks of mountain covered in heavy snow though far but looked amazing. We spent few hours to on photography session and headed for a quick trekking "Chhalal Trek". A 30 min trekking through the jungle, uphill and riverside was amazing and relaxing. And then crossed the beautiful bridge to reach main kasol market to buy some stuff, had average taste lunch and spent few hours just wandering around the market and headed back to homestay. ,"the best star gazing memory" while walked down the road and it was all dark that couldn't see each other and when looked up could see 1000+ stars, could be our milkway but anyway it was great, The evening and night was amazing as we had this bonfire setup in the open area under open the sky and cold breeze.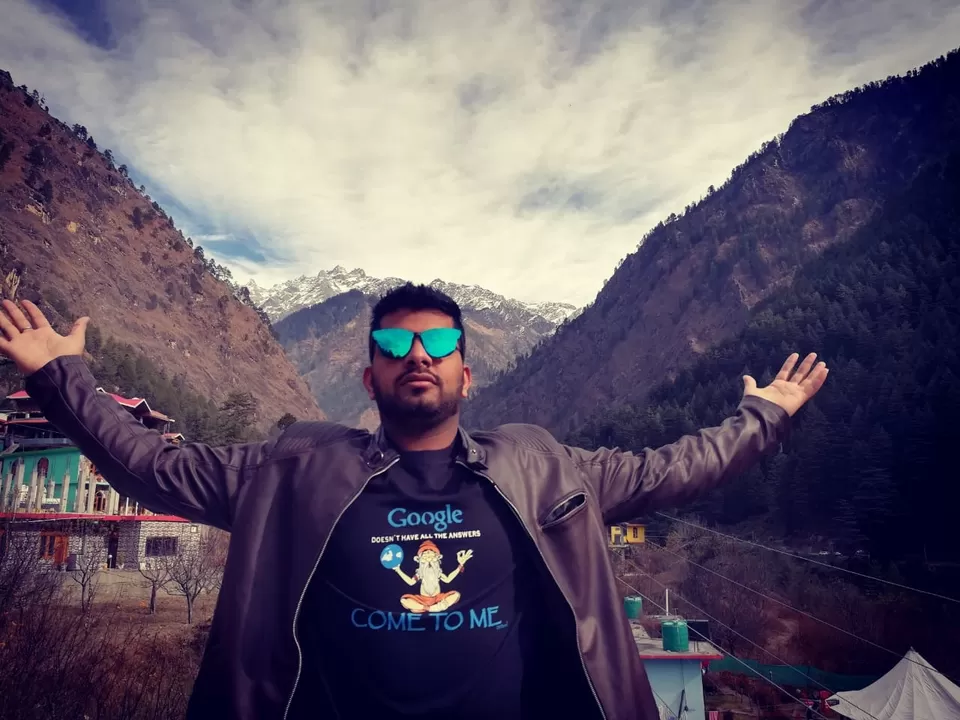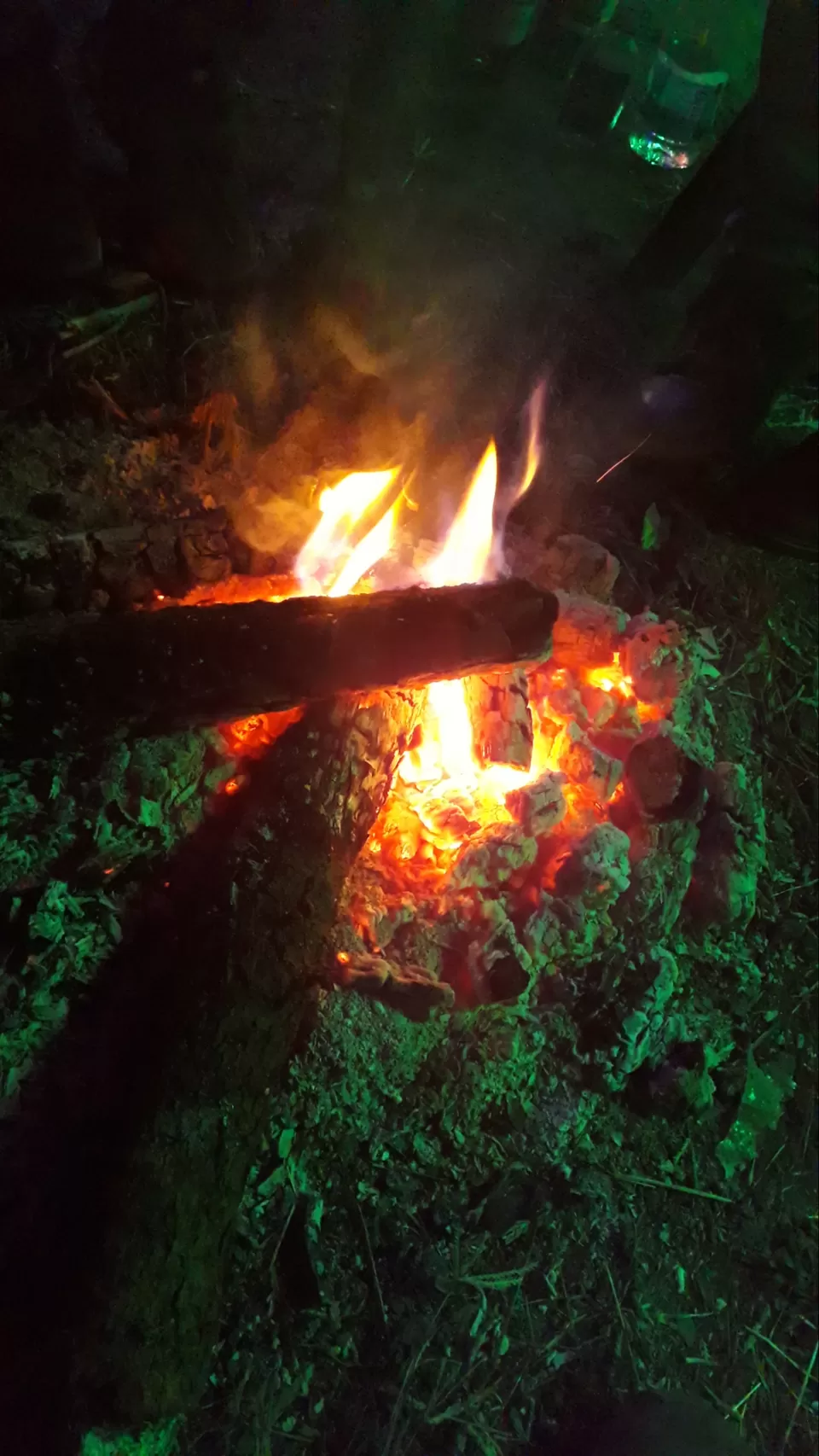 The day 3 was better as we were conditioned to -3° temp and were all set for early start for "Manikaran Sahib", we chose to walk up to Manikaran Sahib and could witness beauty of Kasol and Parvati river. Manikaran sahib is right across the parvati river with natural boling spring water, hence took a quick bath and prayed and left for next destination "Tosh" we hired a taxi to reach and again saw peaks of mountain covered in heavy snow this time little closer. The road trip was great however tosh was disappointment as there wasn't any snow. And we late for "Kheer Ganga Trek" as well so double disappointment but as a pro traveller we knew what we wanted, so we went little up hill and saw snow pathces but still was a better than none. Enjoyed 1 hour there and it was time to go back. Around halfway there was another place with bigger patch of snow but was risky due to dawn and wilderness. We reached back to homestay, enjoyed the night again and slept to leave Kasol next morning.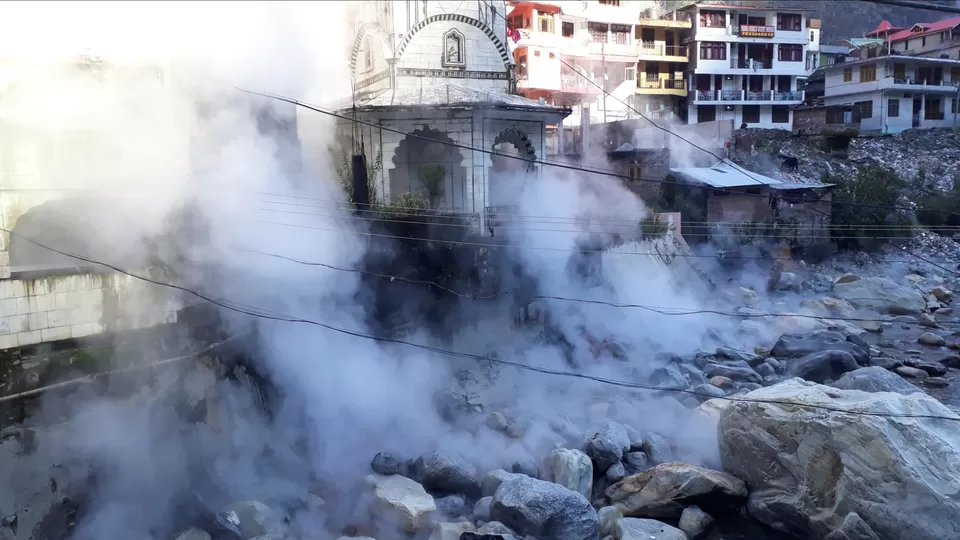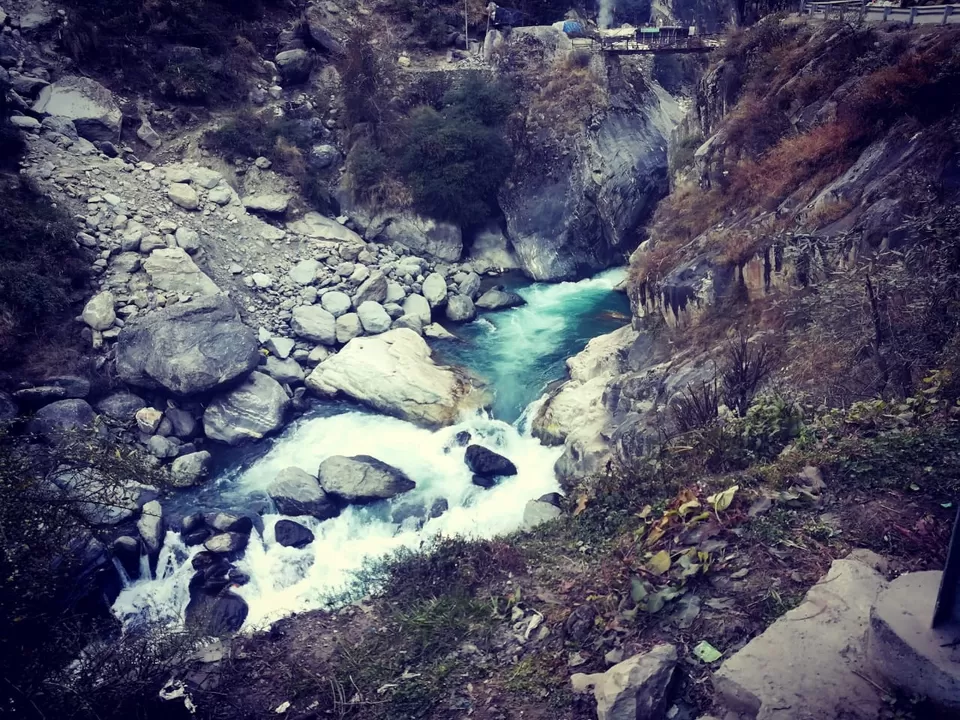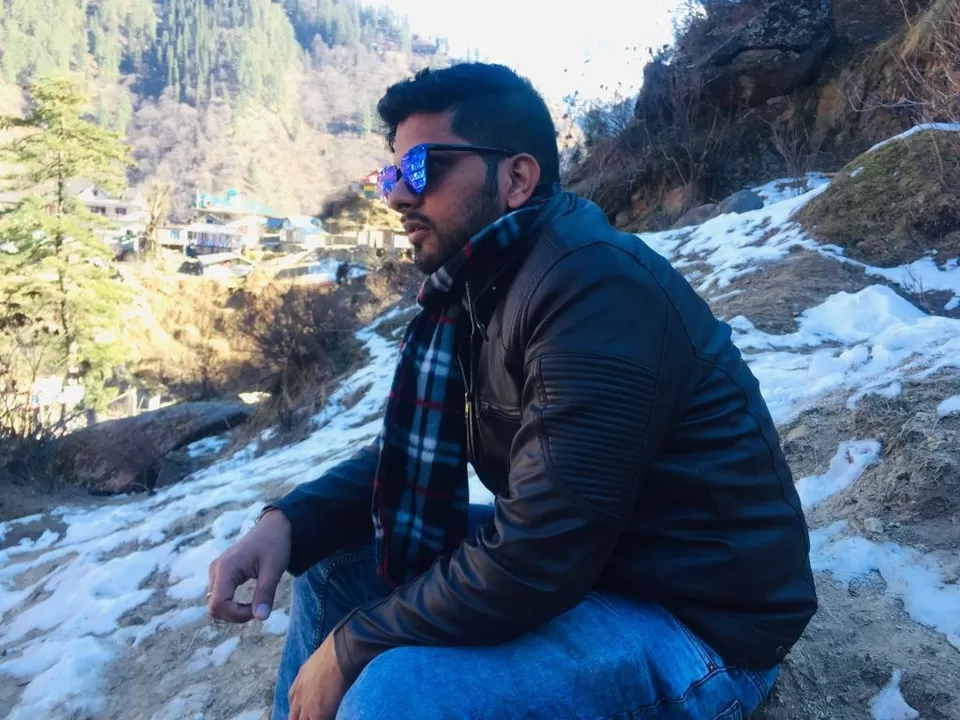 Morning with emotion to leave the beautiful place and holidays being over. We packed, reached main market for window shopping, lunch and took a bus to reach Bhuntar. From Bhuntar we took bus to Delhi and Delhi to Jaipur Cab.
It was 1 of the memorable trip as it was not well planned and was finalizied 1 day before the journey start date. 22nd to 26th Dec. With all inclusive it costed 8792. (Food, Drinks, Travel, Accommodation,).