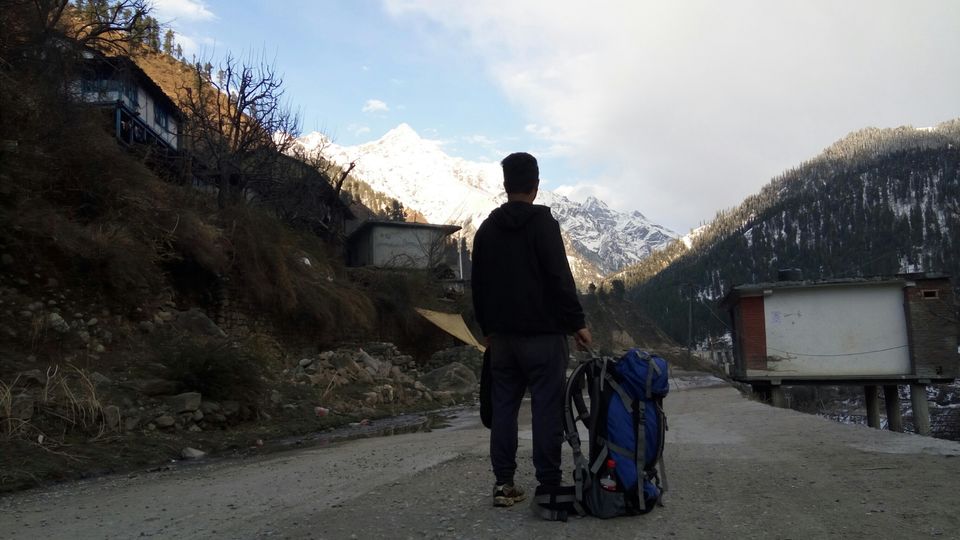 AsTOSHing

'You don't smoke up, what's there for you in Kasol' a friend asked. He will probably get his answer after he reads this.

Almost 550kms away from Delhi lies a paradise amongst the mountains, some call it the stoner's paradise, well to me it's a paradise for all, starting from the tiring trek in tosh to the food in Bhuntar, everything has been remarkable. Words cannot express the elated feeling i went through these days but i am still giving it a try, so here is how the JOURNEY went.
After our supper in Majnu Ka Tila, we took a volvo from there to Bhuntar. The volvo buses provide their service till Bhuntar, the journey can be very tiring and the mountain roads will really get to you but we were ready for all of it. It took us almost 12 hrs to reach Bhuntar. Every 15 minutes a public bus goes by from Bhuntar to Kasol, we got on board as soon as we saw one, the excitement of it, the excitement of being in the mountain was slowly getting into us.
The bus conductor who was a very generous guy guided us the places that we can visit as most places were closed because of the snowfall they get at this time of the year. It was 9 am in the morning when we reached Kasol, famished and tired. But the view of Parvati Parvat covered in snow got us going. From Kasol we took a taxi to Manikaran, where thousands of people come every year to worship their god in the Gurudwara. The Gurudwara offers langar every day and it also has a hot spring to calm your winter shivers. No one thought that they would come this strong, few people know that this Gurudwara was affected by a landslide in 2015, buildings were damaged but they came stronger than ever, you could also notice the under-construction buildings but that's what makes the place perfect, the imperfections.

The sound of Parvati river oozing through our ears almost made us forget about our hunger but we somehow tried to stable ourselves from the excitement and had a hearty brunch in Manikaran. As soon as we were done with our brunch, we took a taxi to Barshaini, it was a long road but the driver didn't fail to entertain us by sharing the story of the peddlers, who were caught smuggling 20kilos of hashish each. Yeah, that's quite a lot.
From Barshaini, it's a 3-4kms trek to Tosh, we decided to trek regretting the decision after a km as the roads were pretty uphill and it was really cold. After slowly getting used to the surroundings, me and my brother came to the conclusion that this was probably the best decision we have ever made together.
A tiring trek to the sound of Parvati waters oozing in our ears with a view of snow covered mountains, the smell of trees and the shiverings down the spine, i could feel it all, it was probably then I realised that i am lucky to be here
After we reached Tosh, with adrenaline pumped up all over, we trekked another two kms to the top to the Pink Floyd Cafe. You might not want to trek to the top because of the slippery passage which was caused because of the melting of the snow but trust me, trek, trek to the top, the view from there is worth every sweat.
After a short conversation in the Floyd Cafe with the locals we decided to come down, because it was pretty late and it would have been difficult to come down during snowfall. But you can always stay for a night or two in Tosh during the peak season i.e during March April.
After numerous tiring hours in Tosh we took a taxi back to Manikaran and decided to stay at Manikaran for the night. We checked in at around 8pm and realised that it was only moments before we reached Bhuntar. Funny, how time passes by.
Alas, it was the end of day 1.

This first day taught me two things, most importantly sitting in an Western toilet in the morning doesn't feel really good especially when it's 0-1°c .
Secondly - one has to go through a struggle no matter what he/she does in life, but don't stop yourself, put yourself out there, you'll see that the results are worth every damn sweat and tear you had to come across.