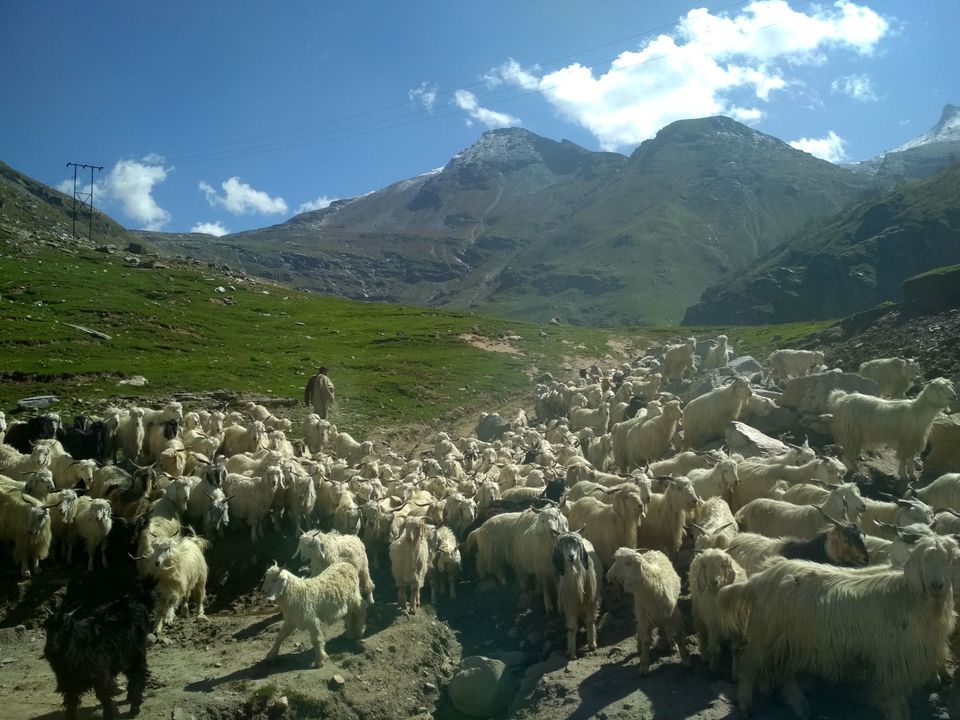 Keylong
I was on official tour for plant sample collection and that is when I feel lucky, when I get to travel at picturesque locations because of my work. Well, so let us begin with Keylong. Keylong or Kyelang is the main town of Lahaul (The land of Gods) district and is also administrative centre of Lahaul, Keylong is set amidst fields of barley and buckwheat surrounded by brown hills and snowy peaks and was once the home of Moravian (Moravia is a place in Czech) missionaries. Only traders and trekkers can negotiate the pass out of season. Keylong is an increasingly widely used stopping point for people en route to Leh or trekking in the Lahaul/Spiti area. Landslides on the Manali-Leh highway may cause long delays and the town can be an unintended rest halt for a couple of days. The views are very attractive and there are pleasant walks with a few gompas in the town and a few apple trees that are an icing on the cake.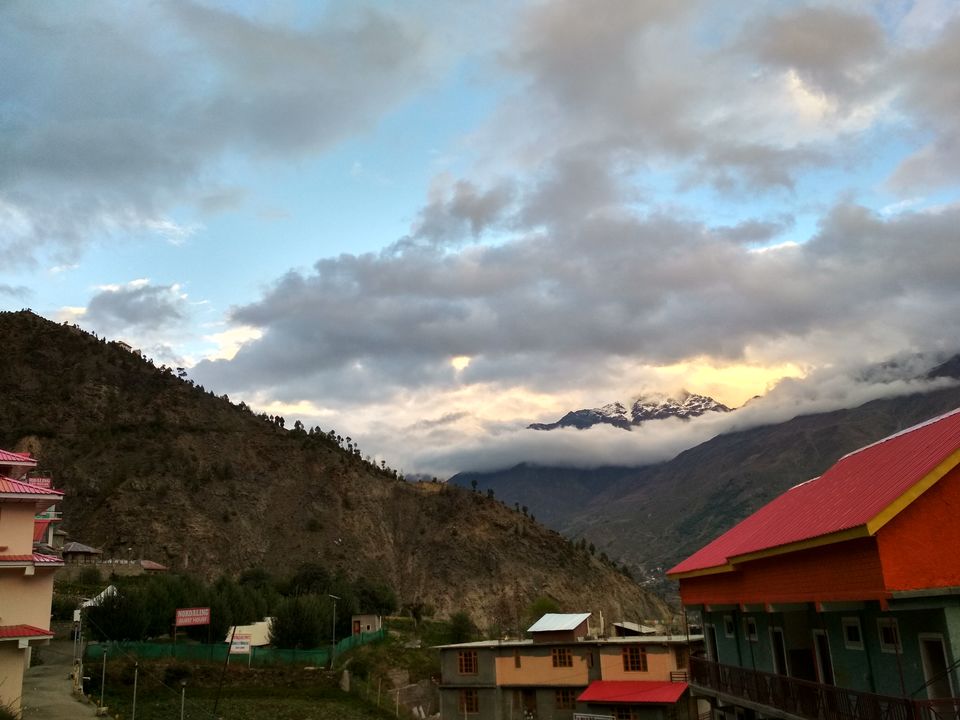 There is a pleasant circuit of the town by road which can be done comfortably in under two hours. Tracks run down in the town centre. The local deity 'Keylang Wazir' is kept in Shri Nawang Dorje's home which you are welcome to visit upon prior permission. There is a Tibetan Centre for Performing Arts. A statue in the centre of Kelyong commemorates the Indian nationalist Rash Behari Bose (a great Indian Revolutionary), born 15 May 1886 near Kolkata.
That was a general brief about Keylong. What I found really exciting was when I saw APPLE ORCHARDS for the first time in my life. And went awestruck! Because apples did create a superb contrast with the grayish-brown mountain range. Well and I was told if I stole an apple from the orchard, the owners are kind enough to let you do the plucking for the entire orchard. So, I just bought it from the market (a safer option). We had to visit Ribling, where we had to plant seabuckthorn plants and there everything seemed like a windows wallpaper. In front of me were magnificent range of mountains and I tried asking the locals about their names and they said it cannot be trekked so no one named it. But from Ribling, I was able to see Pattan valley (described below).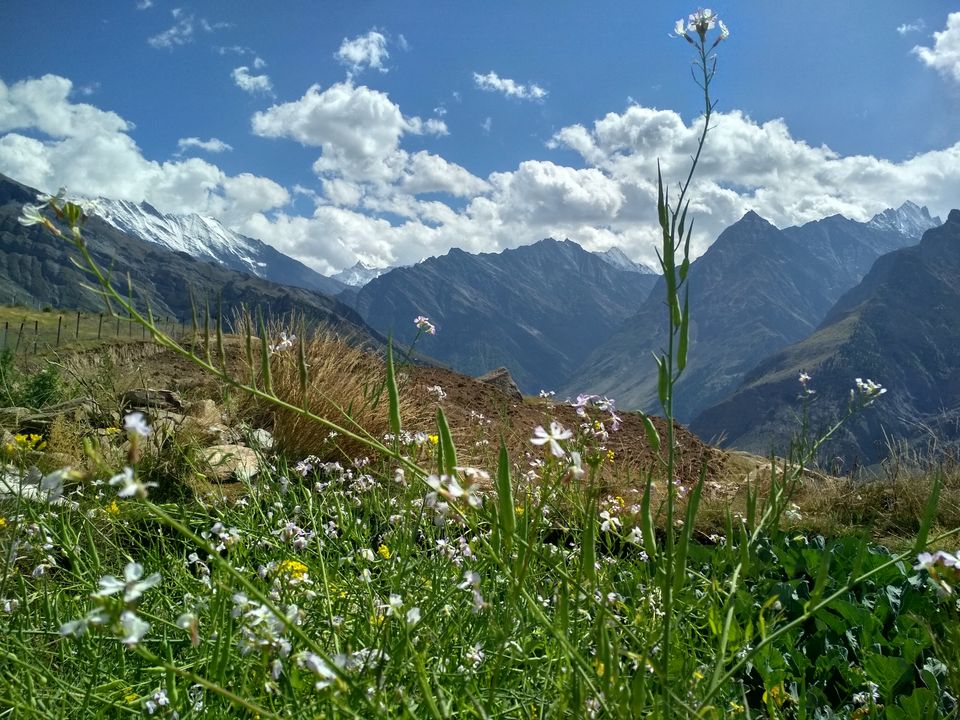 Pattan Valley has a highly distinctive agricultural system which despite its isolated situation is closely tied in the Indian market. Pollarded willows are crowded together all around the villages, offering roofing material for the flat-roofed houses and fodder for the cattle during the six month winter. Introduced by a British missionary in the 19th century to try and help stabilize the deeply eroded slopes, willows have become a vital part of the valley's village life, with the additional benefit of offering shade from the hot summer sun. Equally important are the commercial crops which dominate farming: hops, potatoes and peas, all exported, while wheat and barley are the most common subsistence grain crops.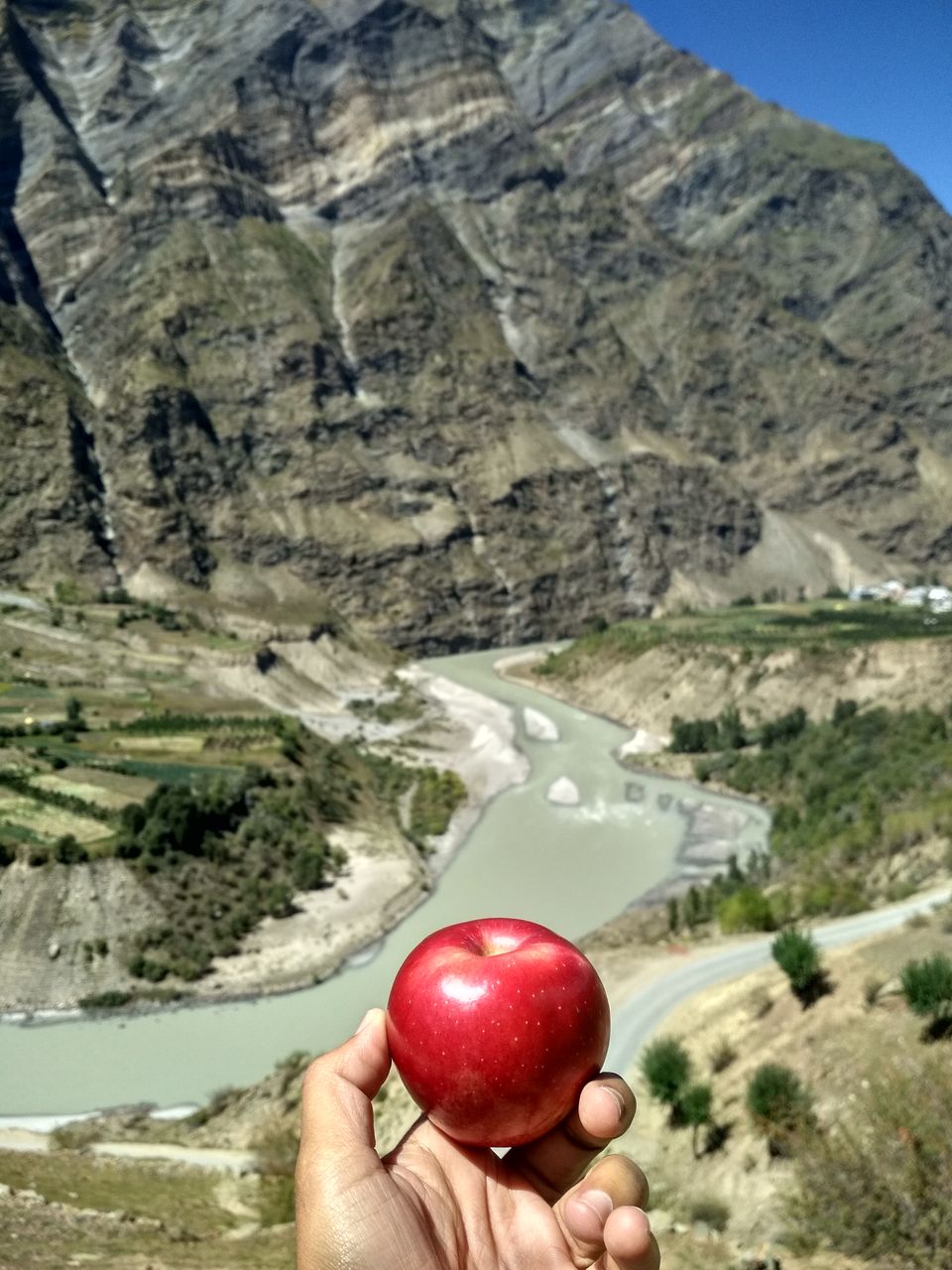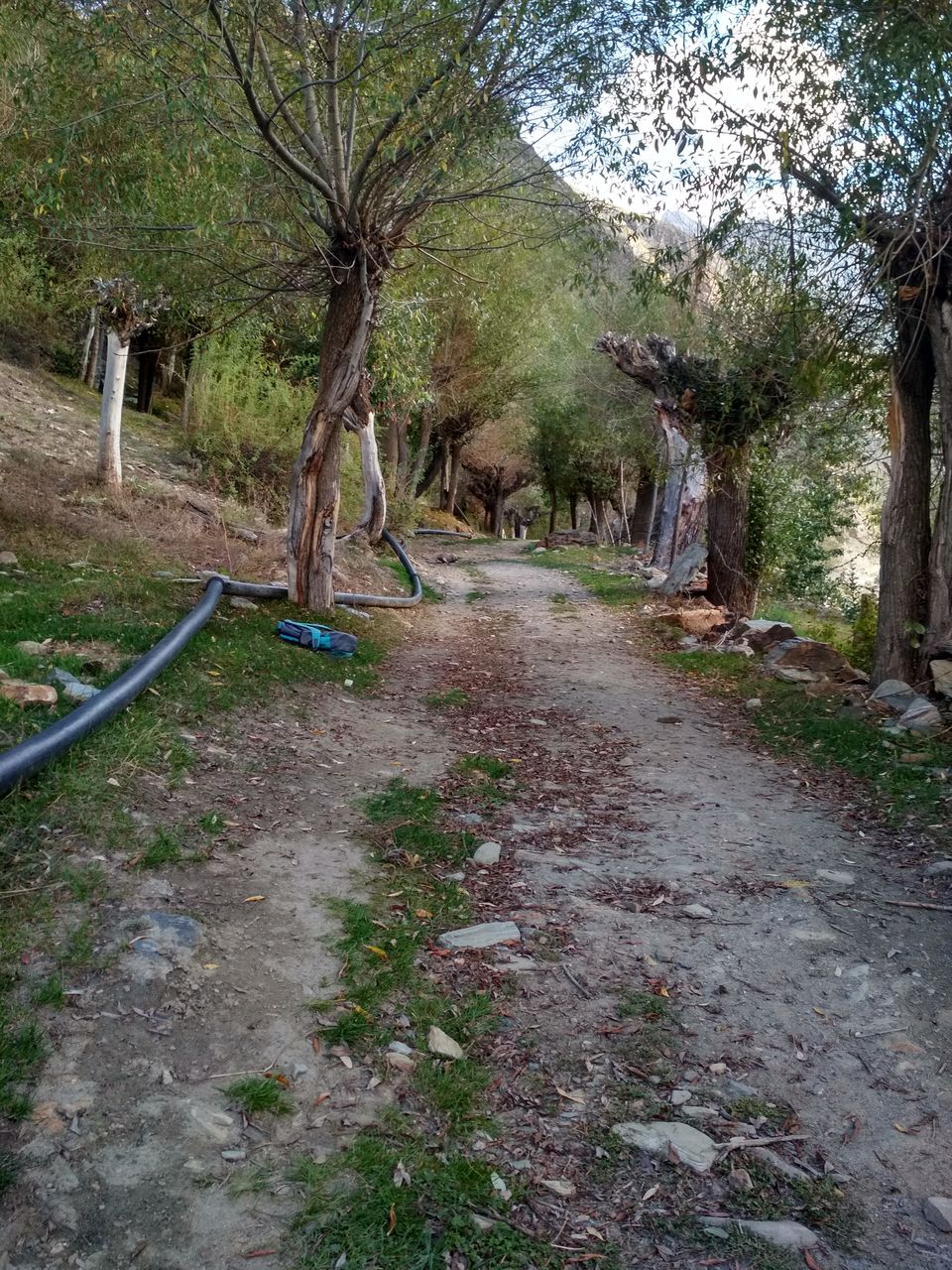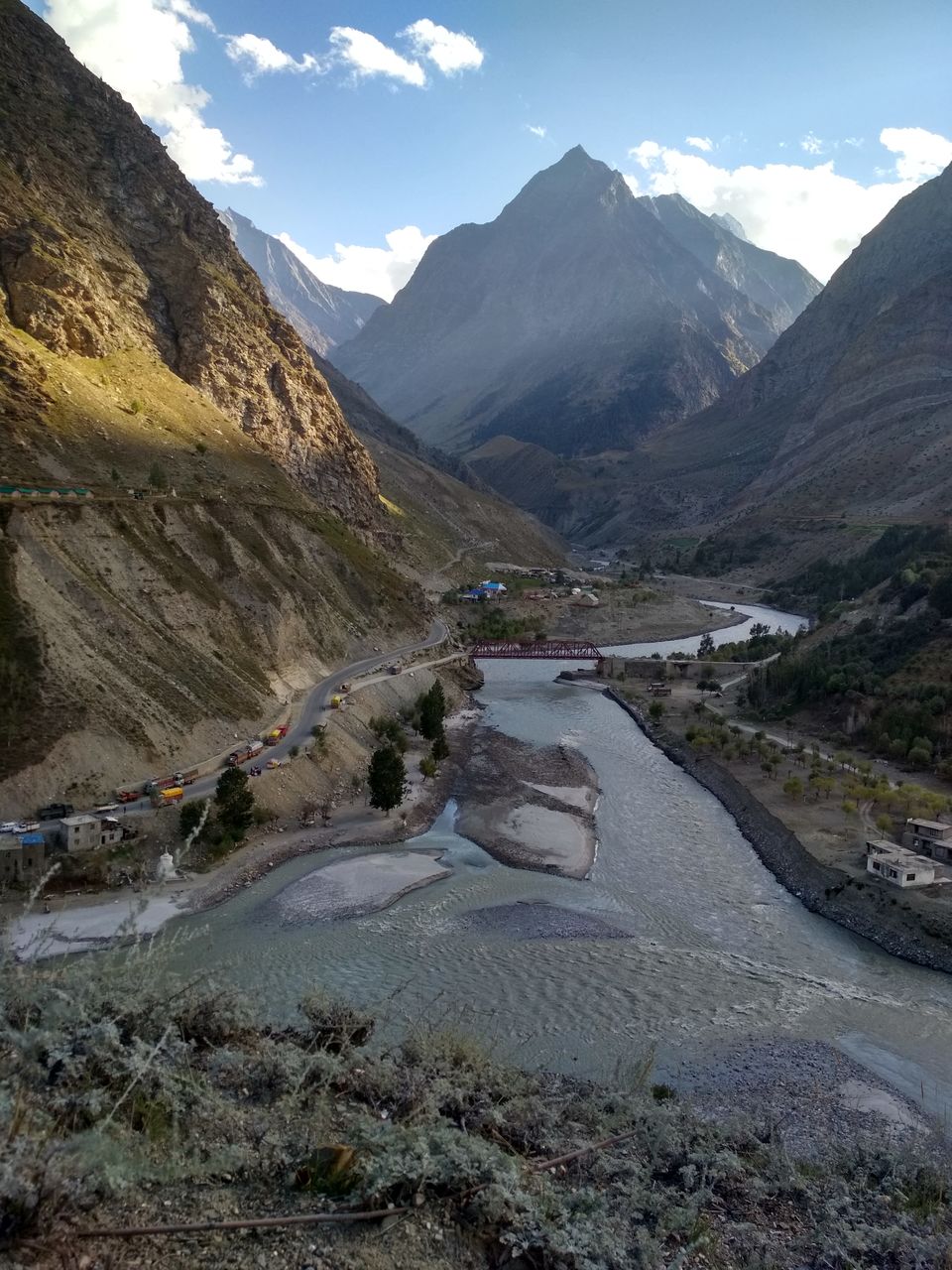 Tupcheling Monastery, a short distance up the confluence (after you cross Tandi bridge, if you are arriving from Keylong). The monastery contains a huge barrel drum, a valuable library and collections of thangkas ( Thangka is a Tibetan Buddhist painting on cotton, silk appliqué, usually depicting a Buddhist deity, wheel of Life, a scene, or mandala), Buddha statues, musical instruments, costumes and ancient weapons and at present the remaining wooden statues from Guru Ghantal which has been recently restored with a tin roof, are kept at Tupcheling. Further up is Guru Ghantal, called as the Gandhola temple, is said to have been established by Padmasambhava, or as he is frequently called in the Tibetan tradition, Guru Rinpoche, 'Precious Teacher' established in the eighth century. It is situated some distance below the Drilburi peak.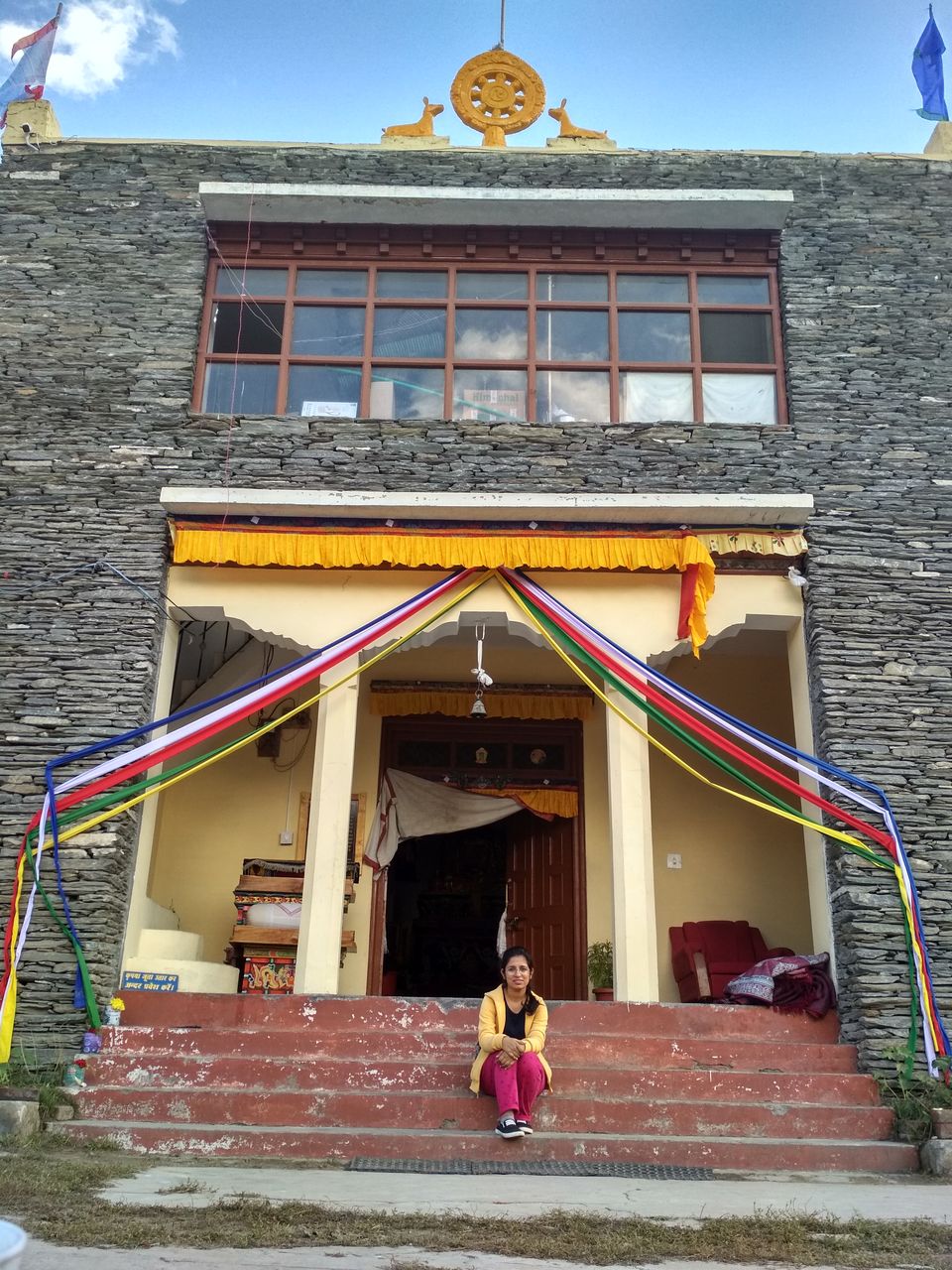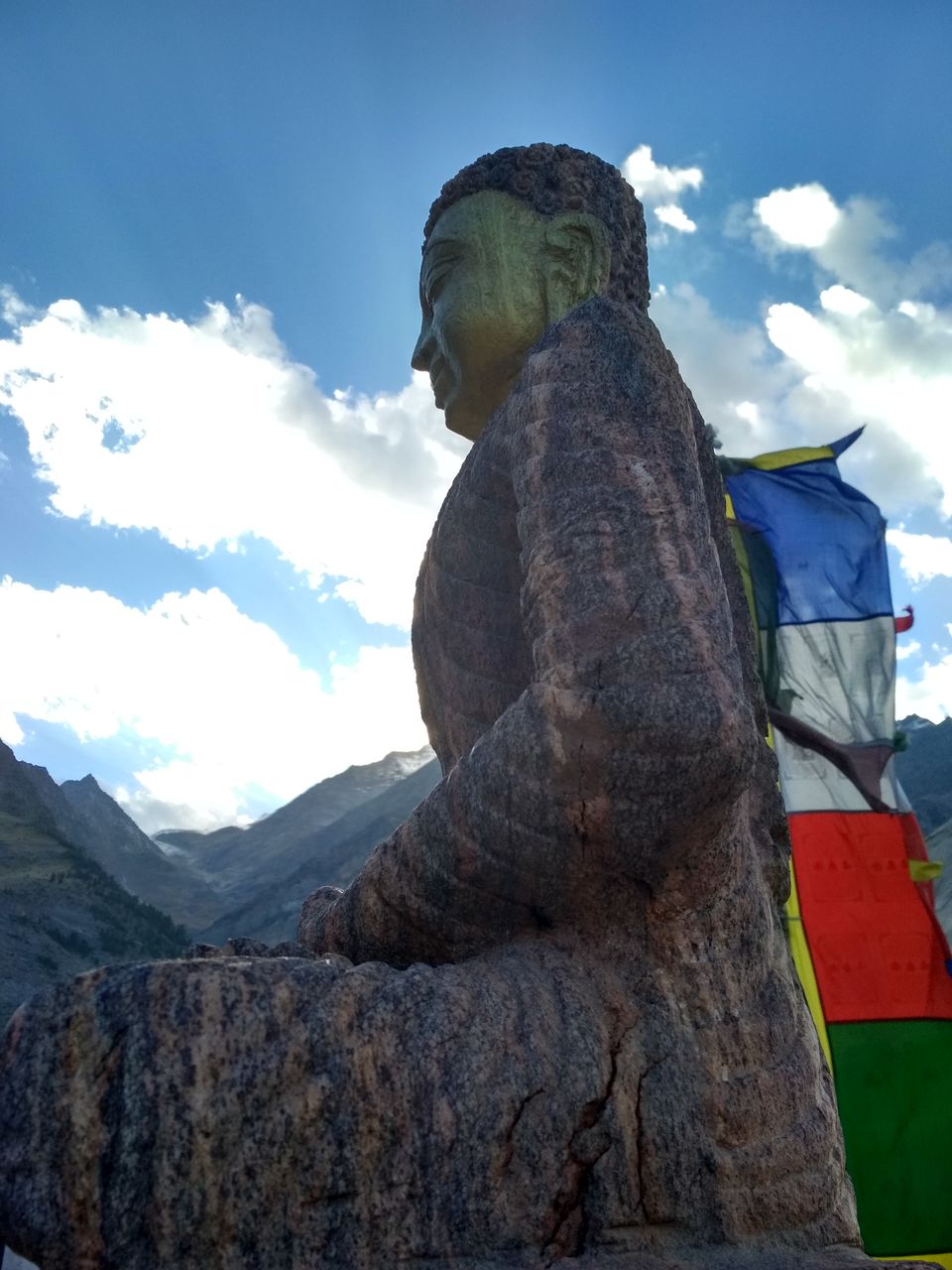 Sha-Shur Monastery (Tashi Shuling), a kilometer away, was in legend reputedly founded as early as 17 AD by a Buddhist missionary from Zanskar, Lama Dev Gyatso who was sent by the Bhutanese king.It has ancient connections with Bhutan and contains numerous wall paintings and a 4.5 m thangka. The annual festival is held in June/July.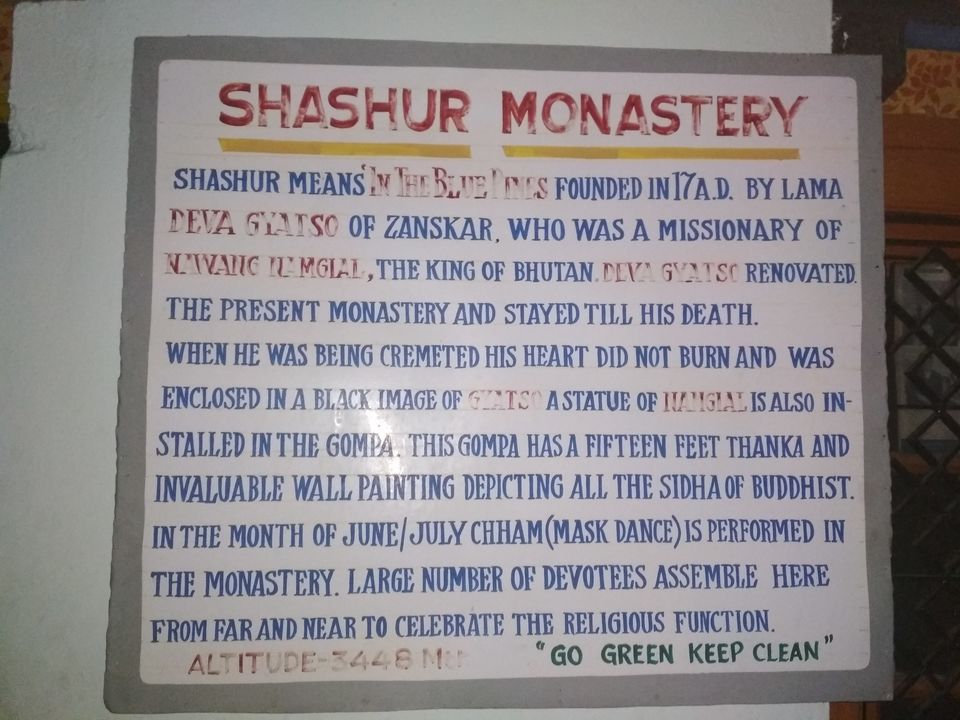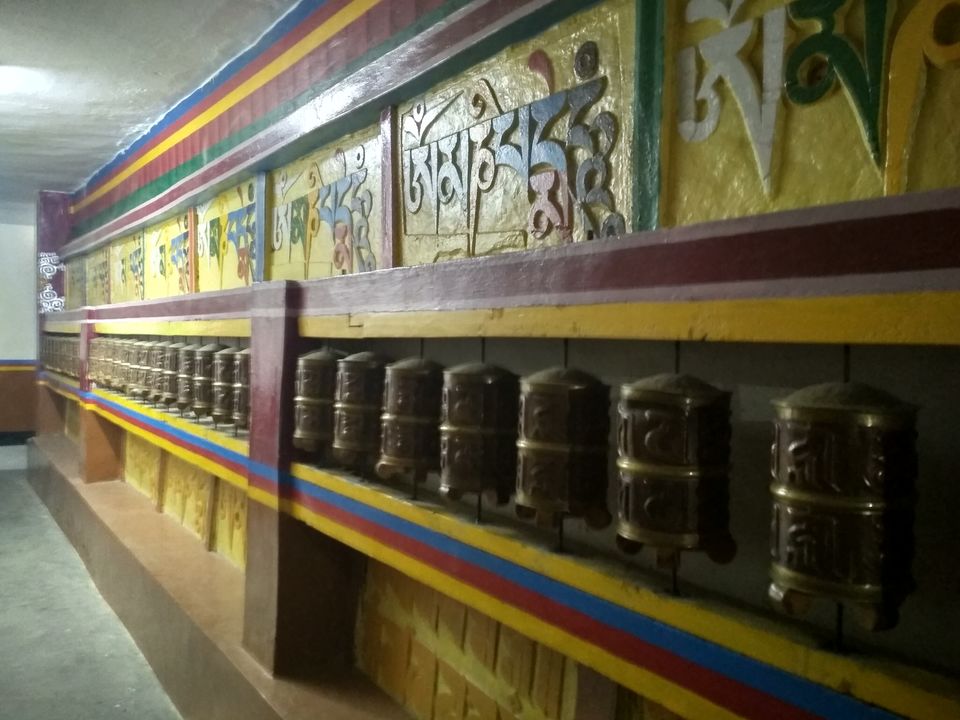 Tandi to Trilokinath
Just out of Tandi, after crossing the Bhaga river on the Keylong road, The Udeypur road doubles back along the right bank of the Chenab running close to but high above the river. The road passes through Ruding, Sansha, 15 km from Tandi, Jahlma, 6 km and Thirot, another 11 km on. A bridge at Jhooling crosses the Chenab. Some 6 km further on, the road enters a striking gorge where a bridge crosses the river before taking the road up to Trilokinath, 6 km away.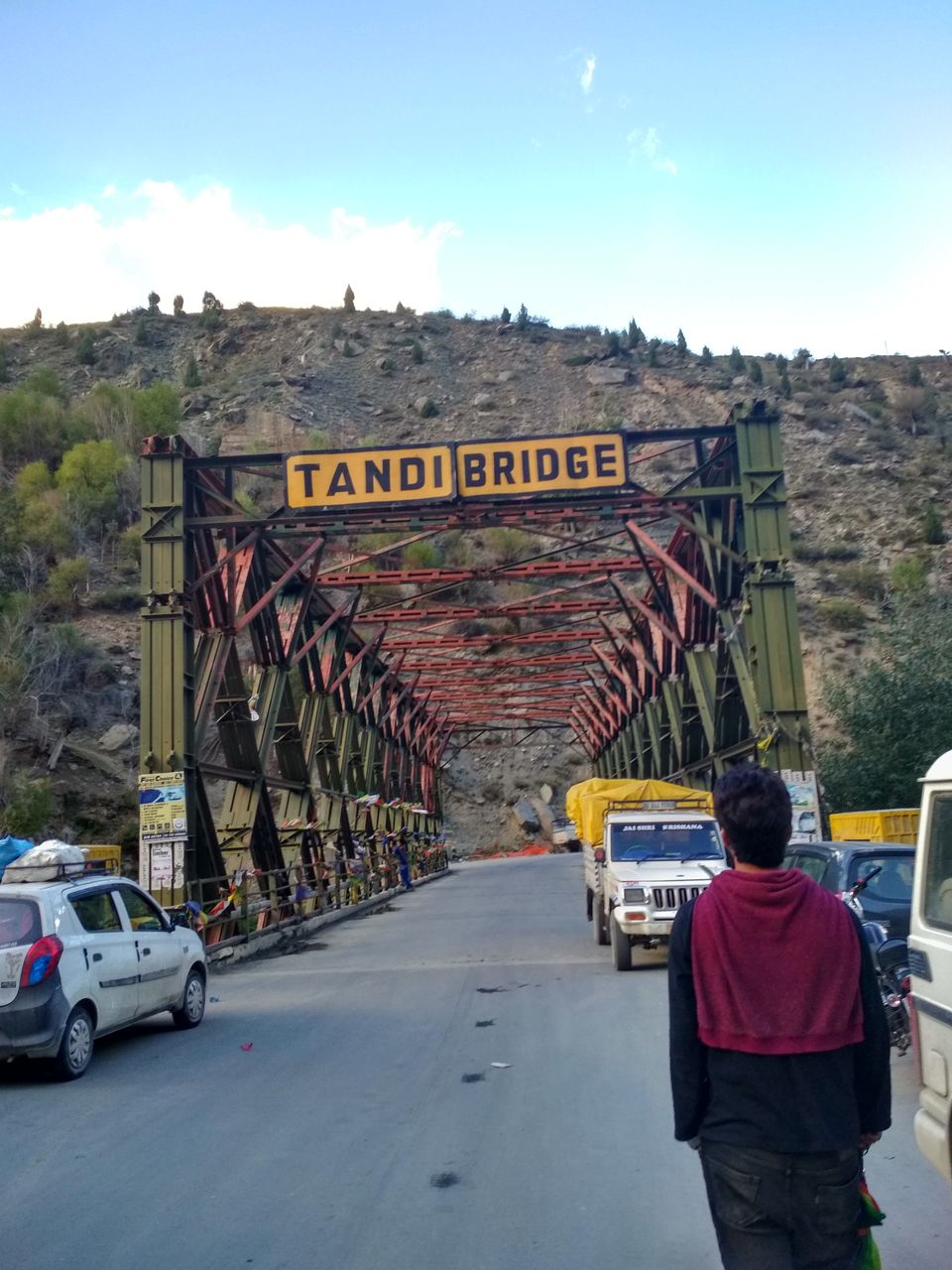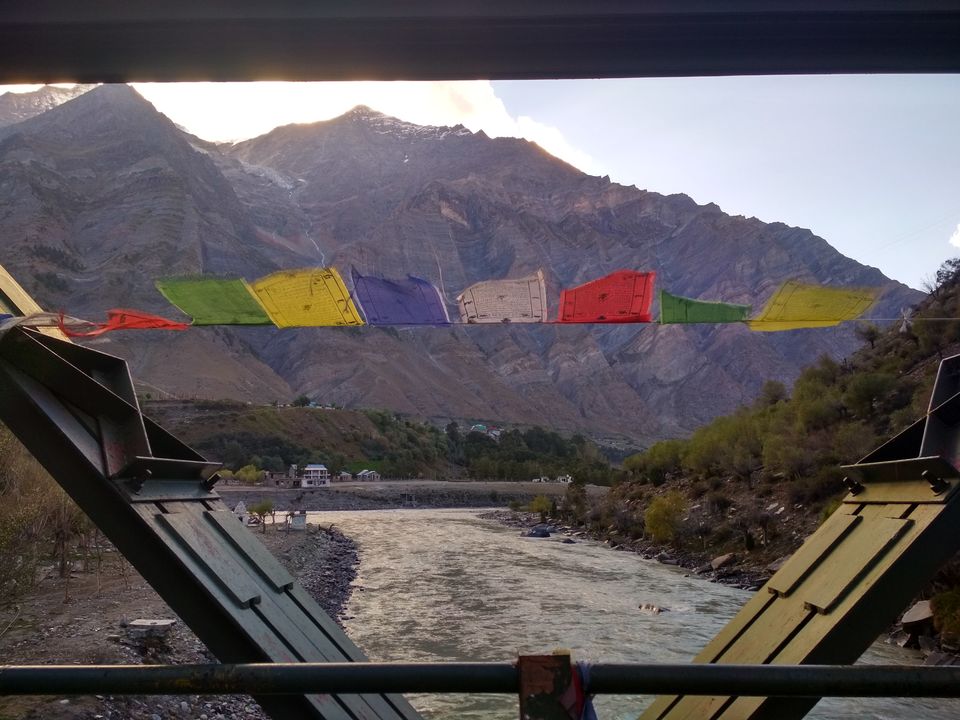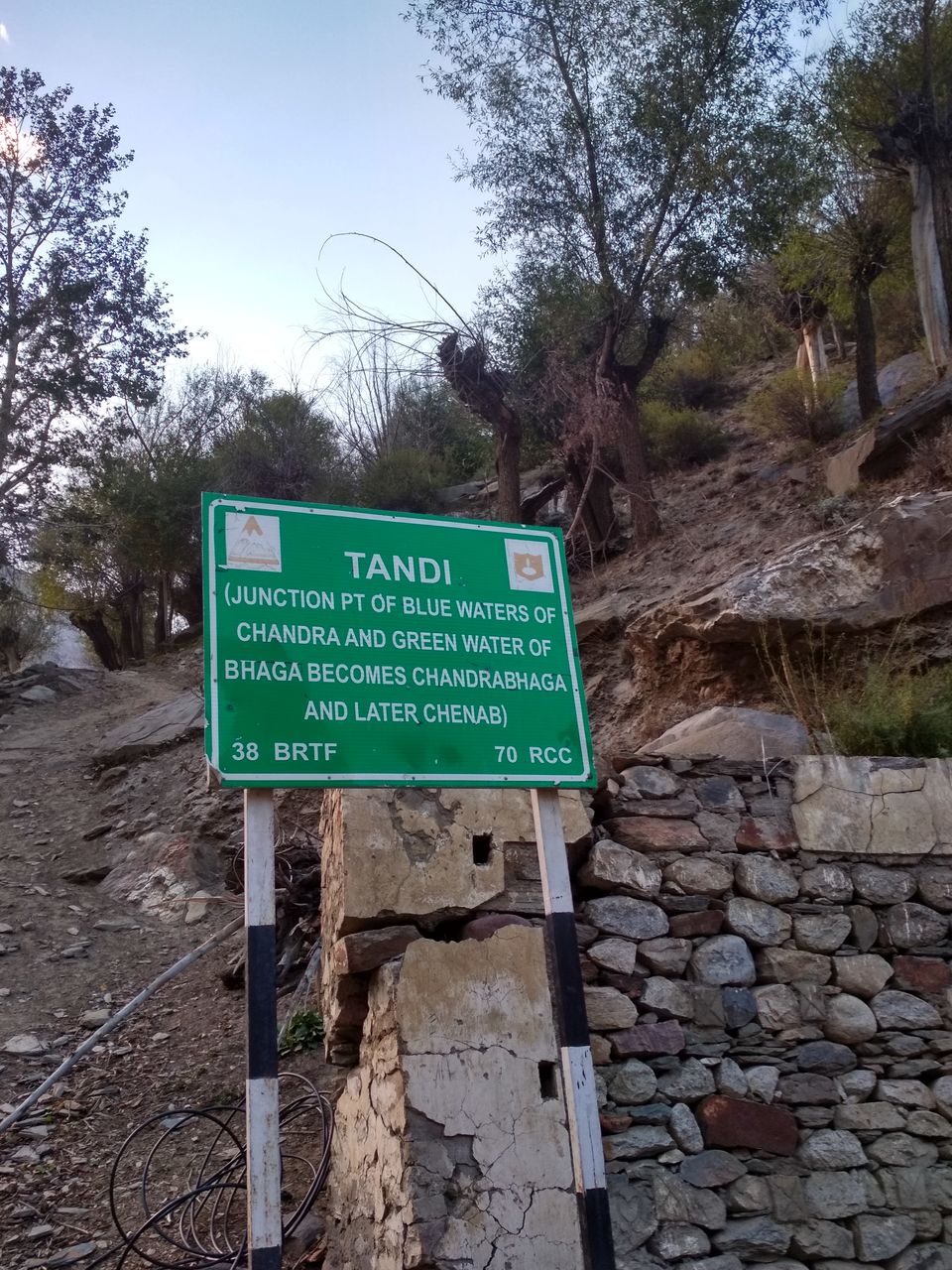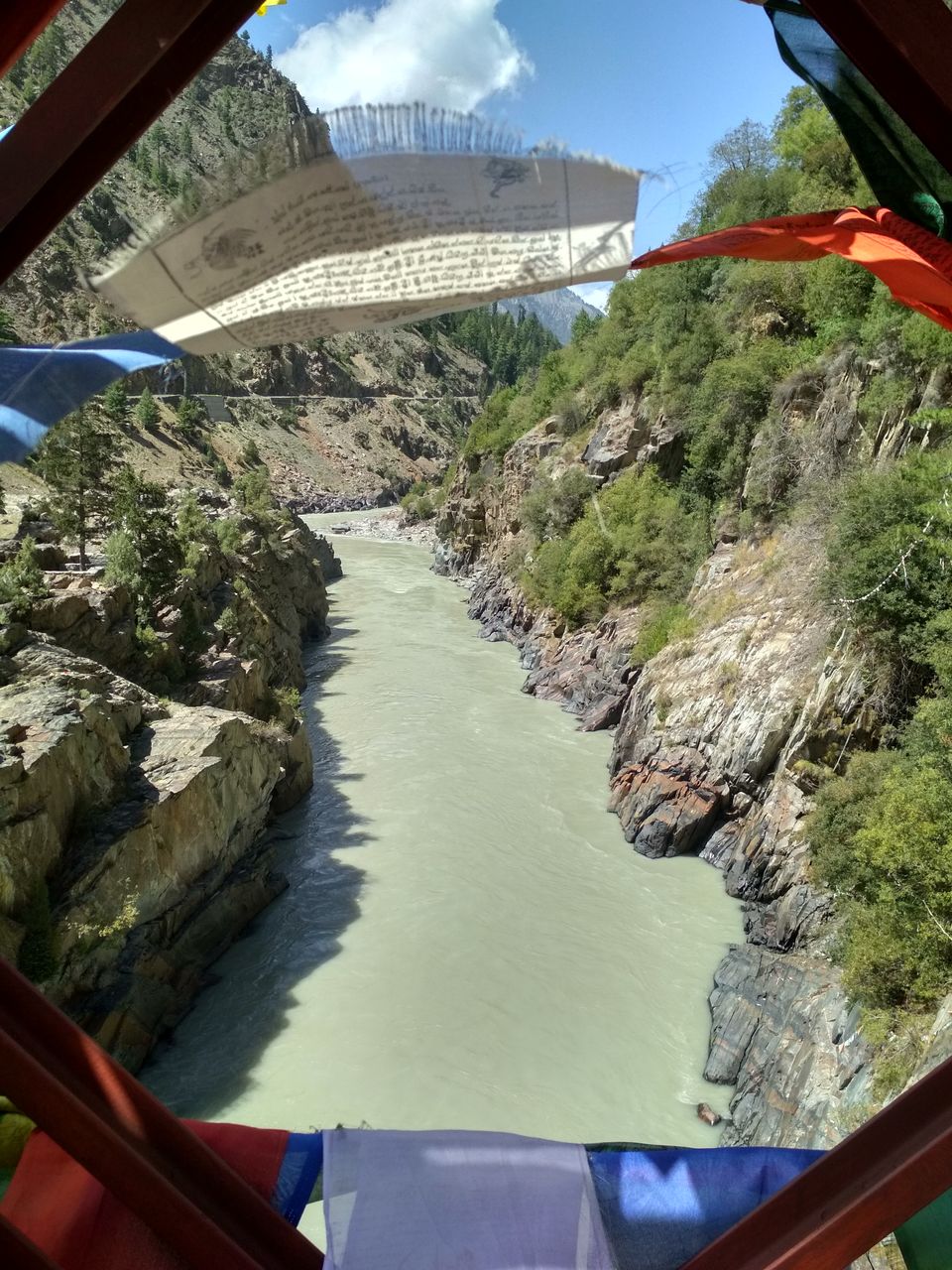 Trilokinath: on the riverbank built in Nagari style with a tiled roof, has a three faced Shiva image (Lord of three worlds), riding a bull with Parvati on his lap. It is at the centre of a group of 13th- to-16th century sculpted stone shrines.
Situated at 2760 m, is approached by a very attractive road which climbs up the bank of Chenab. The glitteringly white-painted Trilokinath temple stands at the end of the village street on top of a hill. The Shiva temple has been restored by Tibetan Buddhists. Tibetan prayer flags decorate the entrance of the temple which is in the ancient wooden pagoda style. In the courtyard, is a tiny stone Nandi and a granite lingam, typical prayer-wheels constantly being turned by pilgrims, and a 12th century six armed white marble. Avalokiteshwara image (Bodhisattva) in the shrine, along with other Buddhist images. The original columns date from Lalitaditya's reign in the eighth century but there has been considerable modernization as well as restoration with the installation of bright electric lights including a strikingly garish and flickering chakra on the ceiling. Hindus and Buddhist celebrate the three day Pauri festival in August.
Another story says, this temple was constructed in the 10th century. It is proved by a stone inscription which was found in the temple complex in 2002 .
Other local story described that temple was completed in one night by ' Mah Danav' The present Hinsa Nalla is unique as its water is still milky white and is never changes its color even in heaviest rainfall .
Udeypur
You read that right. Just like we have many Bilaspurs, we have another Udeypur. Ten km from the junction with the Trilokinath road is Udeypur or Udaipur; located on the banks of the Chandrabhaga River in Lahaul and Spiti district of Himachal Pradesh. It is renowned for the ancient Mrikula Mata Temple. The place is located at an altitude of 2,742 meters above sea level and it is named after king Udai Singh of Chamba. Earlier the place was known as Markul because the temple is dedicated to Markula Devi, an incarnation of Goddess Durga.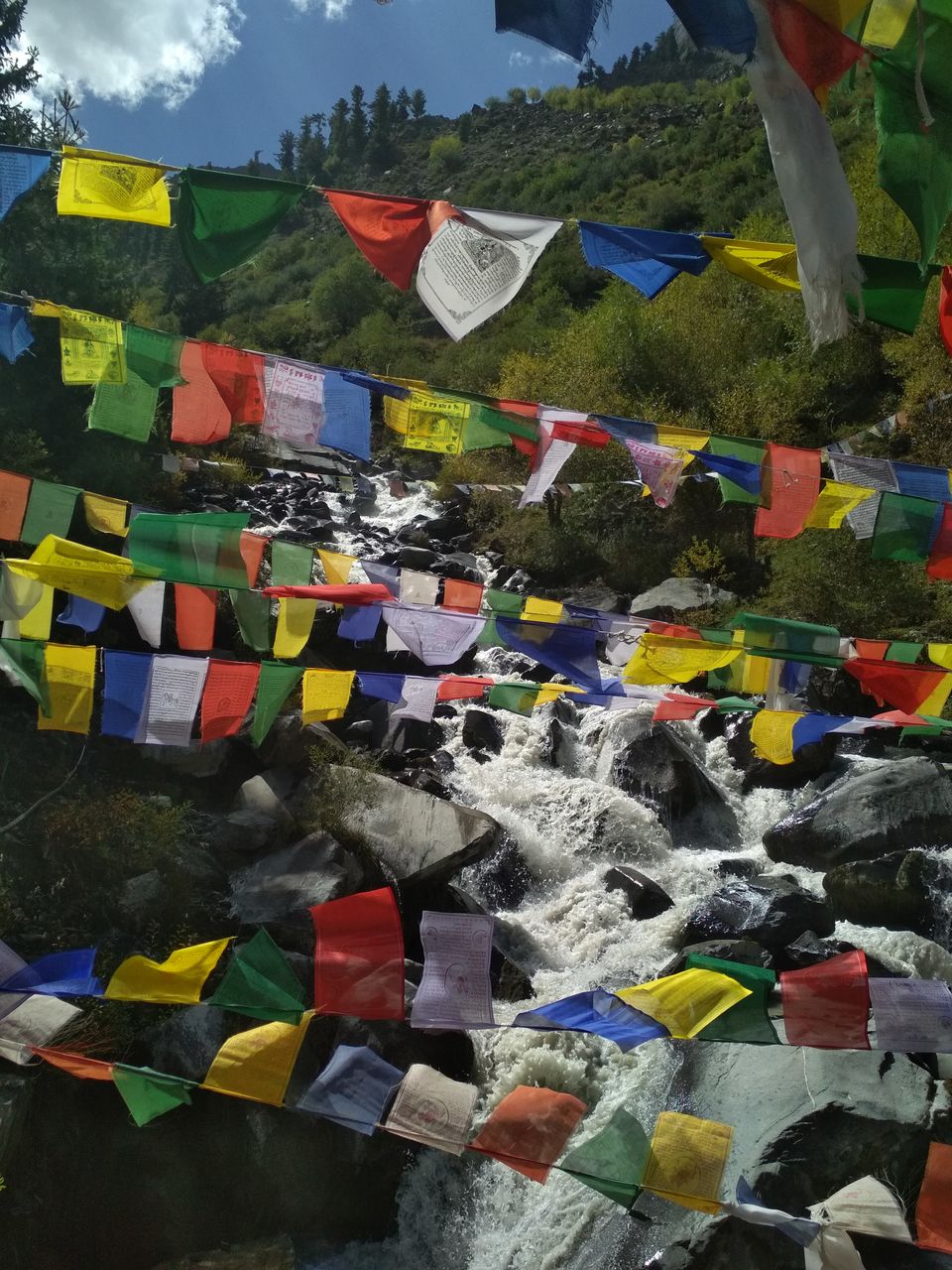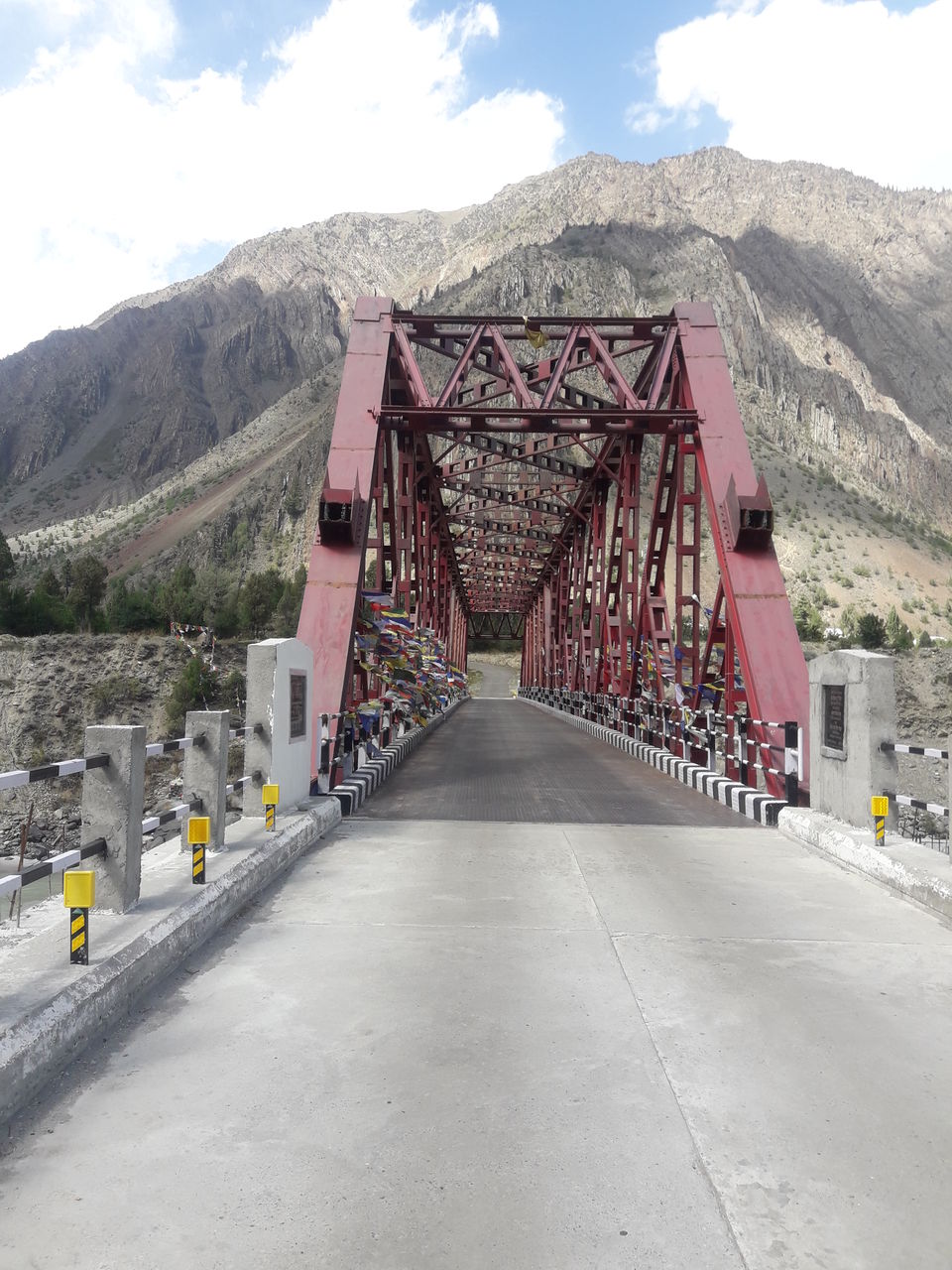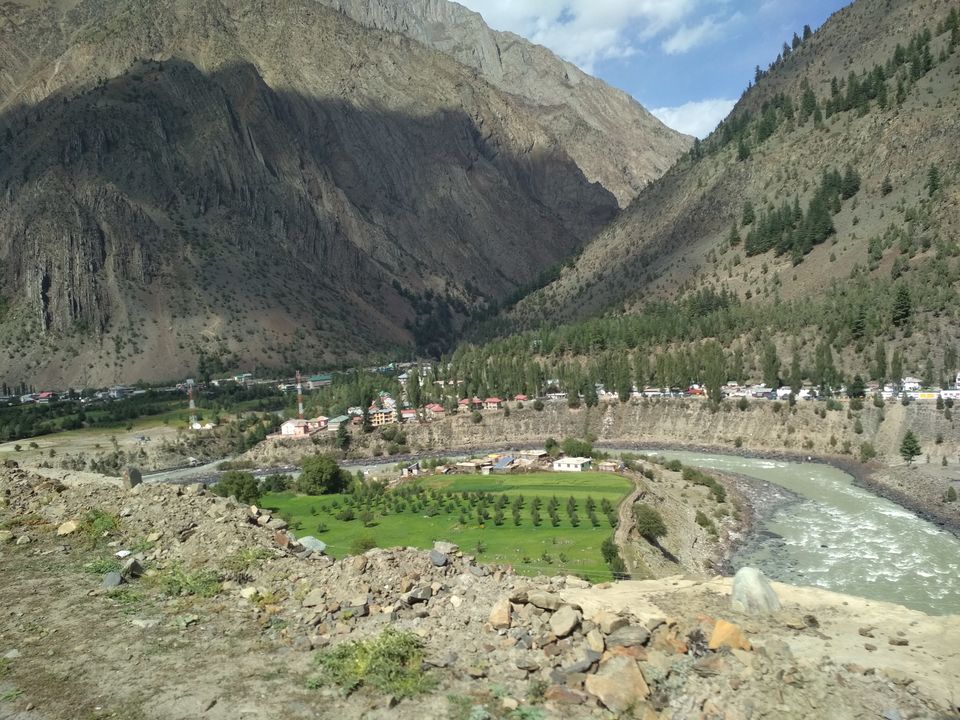 The unique Mrikula Devi temple (AD 1028-1063) is above the bazaar. The temple dedicated to Kali looks wholly unimposing from outside with a battered-looking wood-tiled 'conical' roof and crude outside walls. However, inside are some beautiful, intricate deodar wood carvings belonging to two periods. The façade of the shrine , the mandapa (hall) ceiling and the pillars supporting it are earlier than those beside the window, the architraves and two western pillars. Scenes from the Mahabharata and the Ramayana epics decorate the architraves, while the two door guardians (dvarapalas), which are relatively crude, are stained with the blood of sacrificed goats and rams. You may on closer observation notice Samudra manthan, Buddha and his disciples, on the ceiling the Chakravuyh as they called it. The wood carvings here closely resemble those of the Hadimba temple at Manali and some believe it was the work of the same 16th century craftsman (whose right hand was chopped off by the king so that he could not make such beautiful carvings and he is known to have mastered the art with his left hand). In 1569-1570, the silver idol of goddess Kali in her incarnation of Mahishasurmardini or the goddess who killed the buffalo headed demon was installed by Thakur Himpala. The idol is a strange mixture of Rajasthani and Tibetan styles of art (Lama like headcovering), with an oddly proportioned body. People get ghee and prasadam and offer their prayers to Devi Mrikula. After the prayers, it is important to have a few drops of water from the well which has been now connected with a pipe and there is a narrow flow of water that is always flowing out of it.
Locals also say there is a stone kept outside the temple that weighs 100 kg and only Bhima could pick that up. But that was another yuga and these stories might have some relevance that is still unclear to us. A very few temples are able to create that auspicious ambiance that lets you connect with the supreme power of this Universe and I would say this temple is surrounded and filled with that spiritual aura.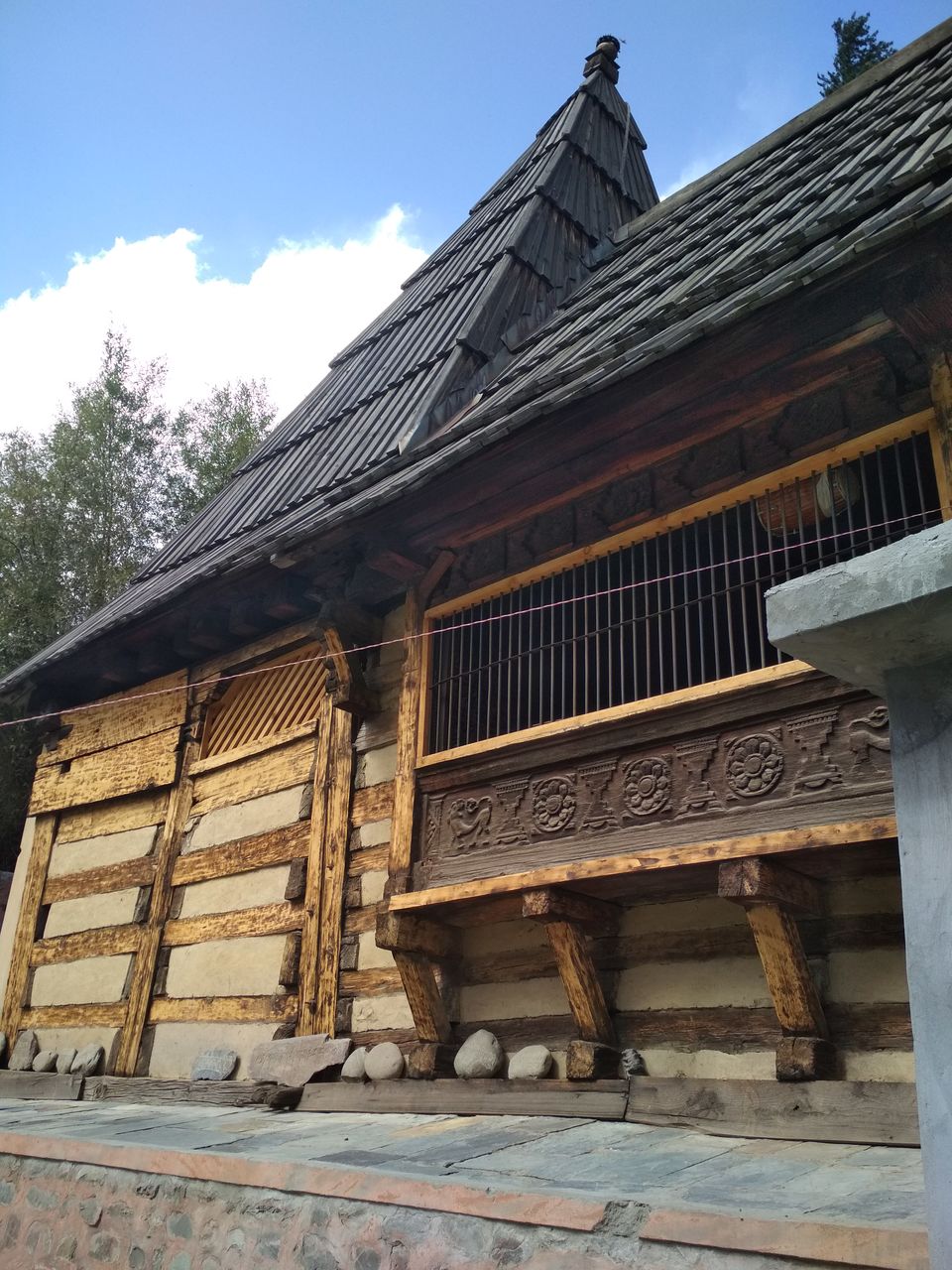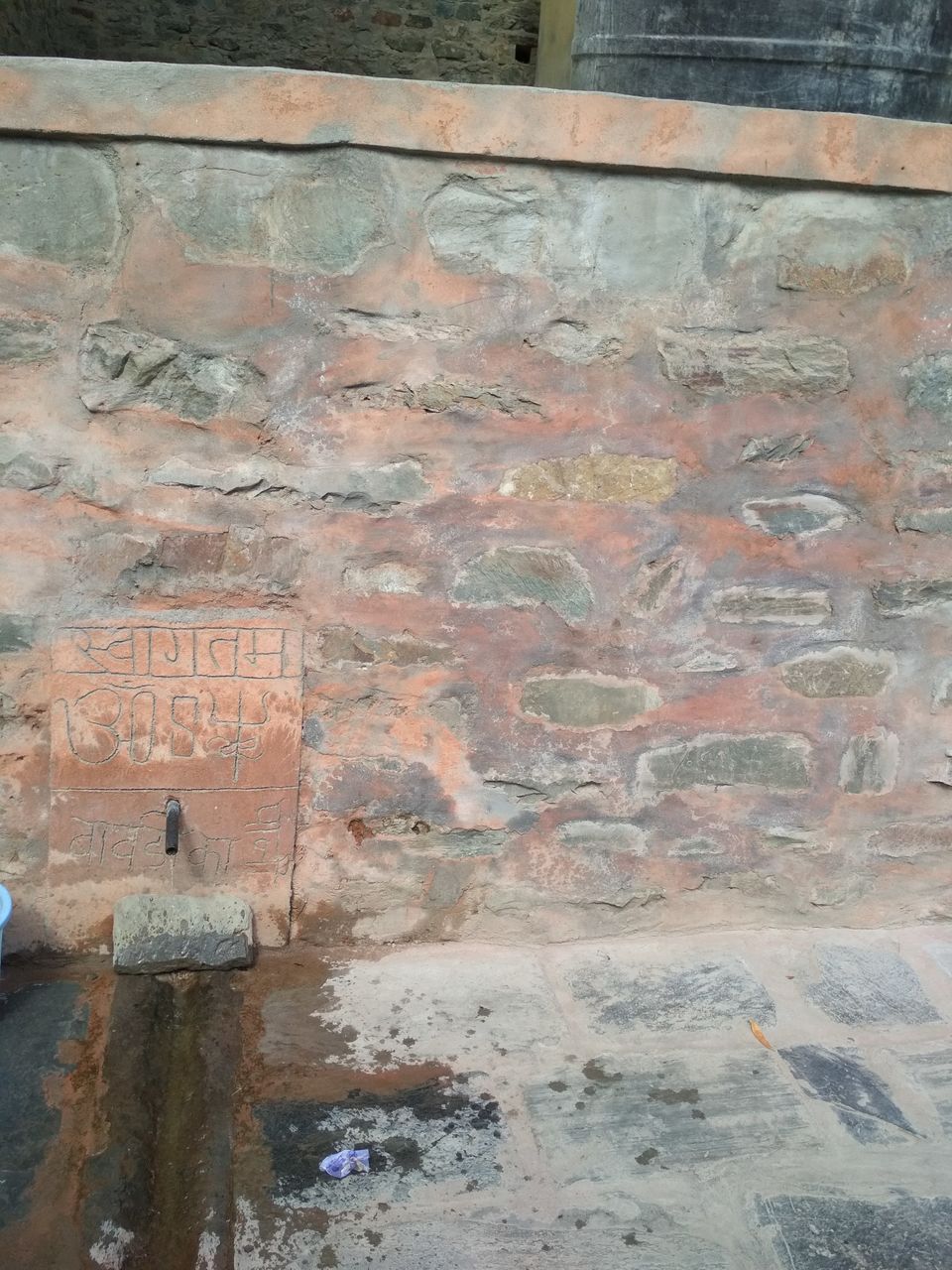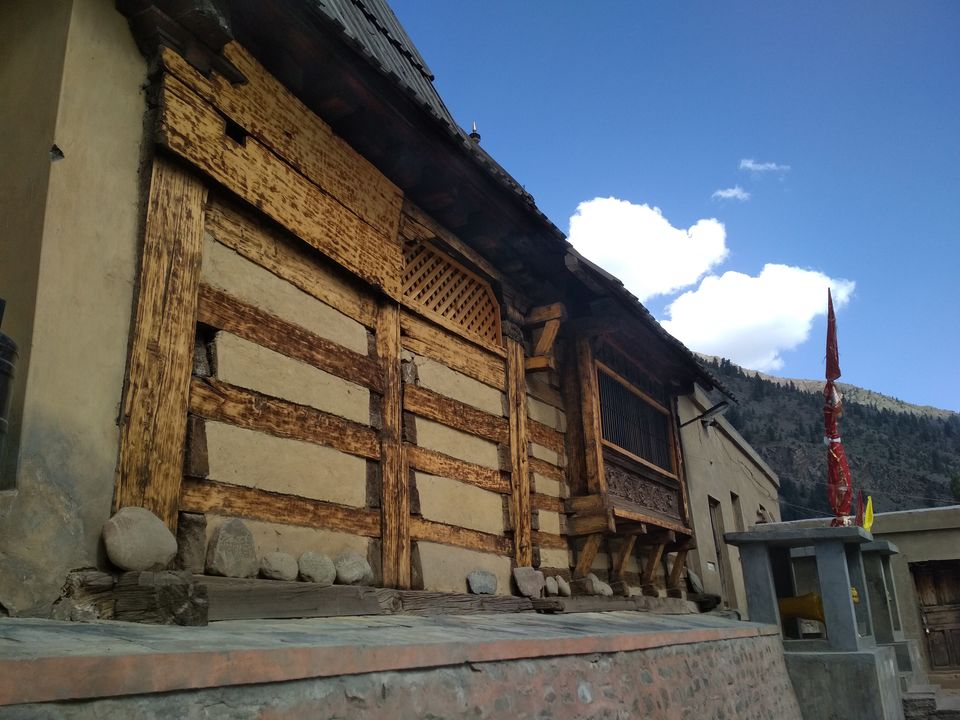 All in all it was a thrilling experience for me. Other good things I liked about the place were people are good. I highly recommend Hotel Nalwa's tea! Keylong is also famous for Kala-Zeera, but before buying it make sure you know you're buying the right stuff because it is highly priced (2500 Rs/kg). What I could not try is sea buck thorn tea which is said to have many many health benefits.
Last but not the least, Lady of Keylong which I found very interesting. Lady of Keylong is a glacier situated at an altitude of about 6061 m and is seen from some parts of Keylong town. During peak winters, it is usually covered with snow but sometimes may be during the onset of winters, there is a black patch of mountain that is uncovered with snow that looks like a figurine of a lady that is holding some sort of load on her back and some kind of sickle in her hand. The name to that glacier was given by Lady Elashainghday over a century ago during British rule.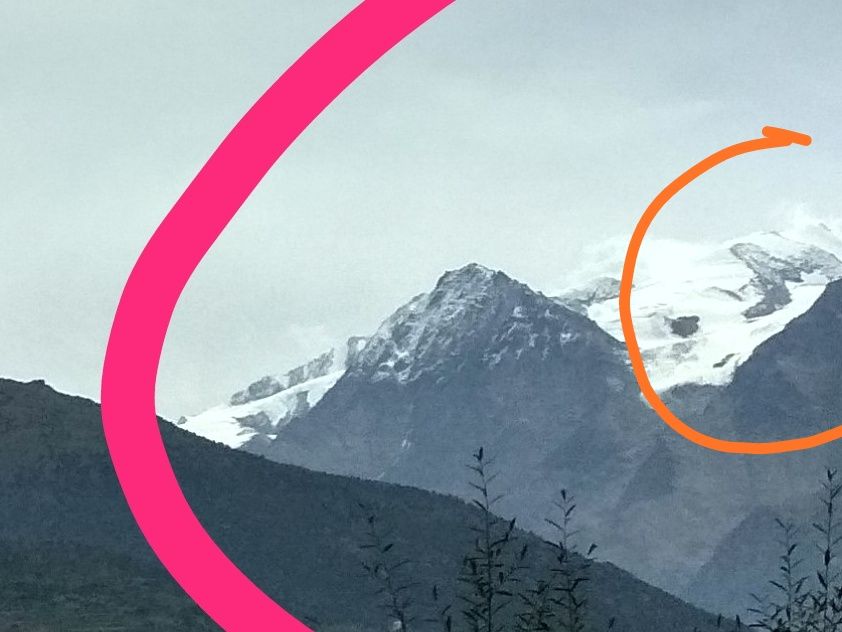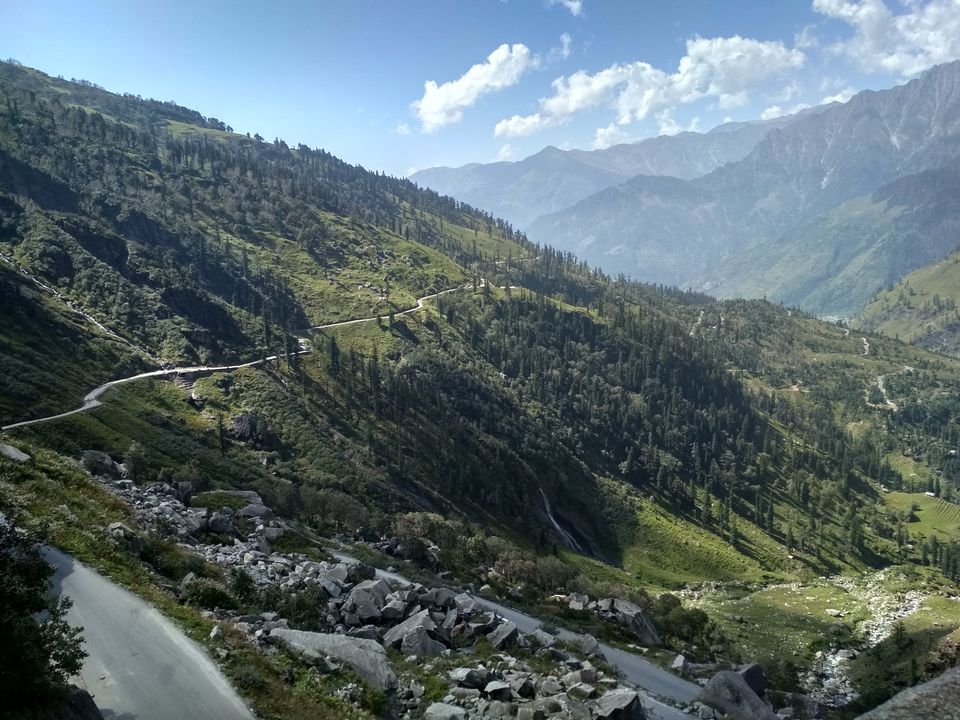 Things to keep in mind.
1. Carry warm clothes, you might need them early morning and after sunset.
2. The sun is harsh, cover yourself up.
3. Look for Lady of Keylong, ask the locals.
4. Respect their culture, Do not litter and ENJOY!